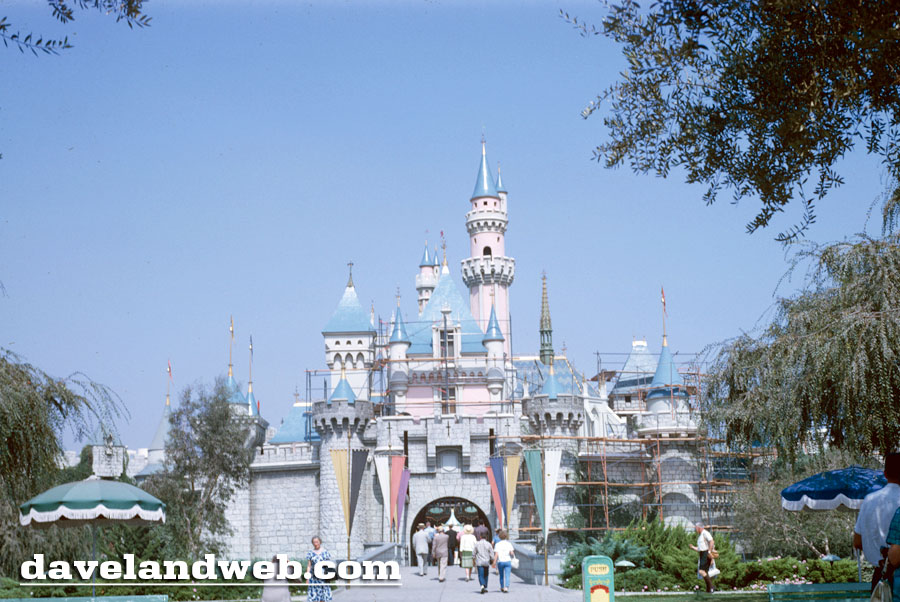 The Castle appears to be getting some kind of refurbishment, as there is scaffolding around it. I decided to zoom into the gent taking a photo of his best girl; wonder where that photo ended up?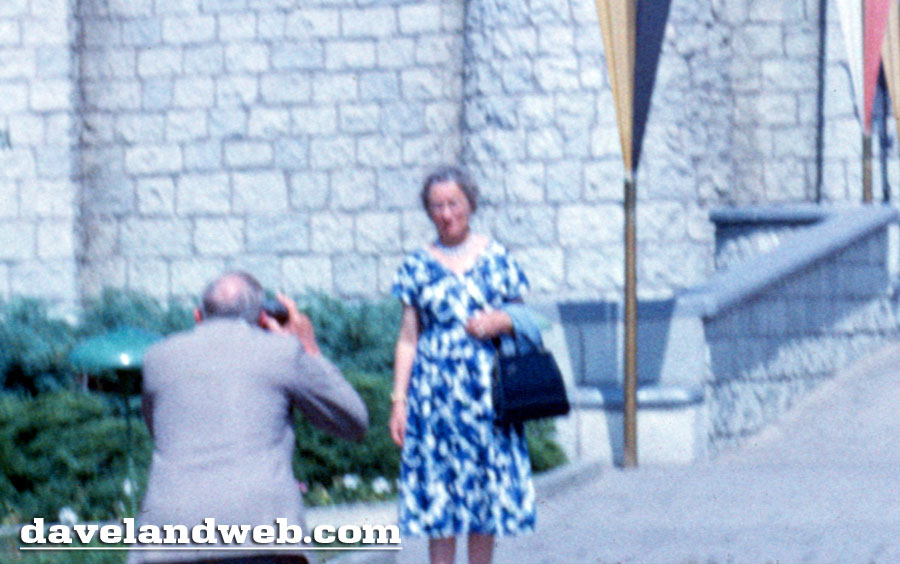 Over in Fantasyland, the Skyway buckets float over the Chicken of the Sea Pirate Ship Restaurant.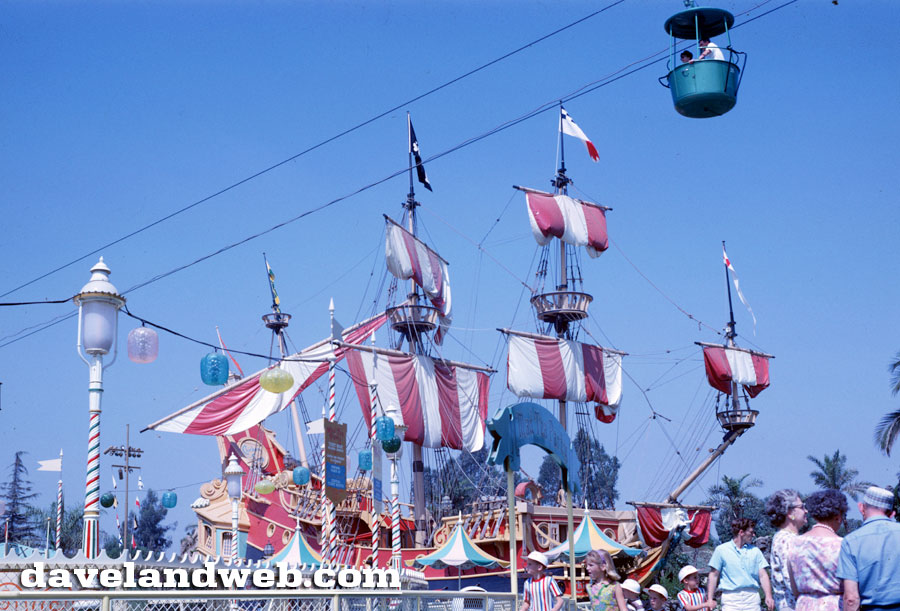 Zooming in, you can see the signage for the Mad Tea Party attraction: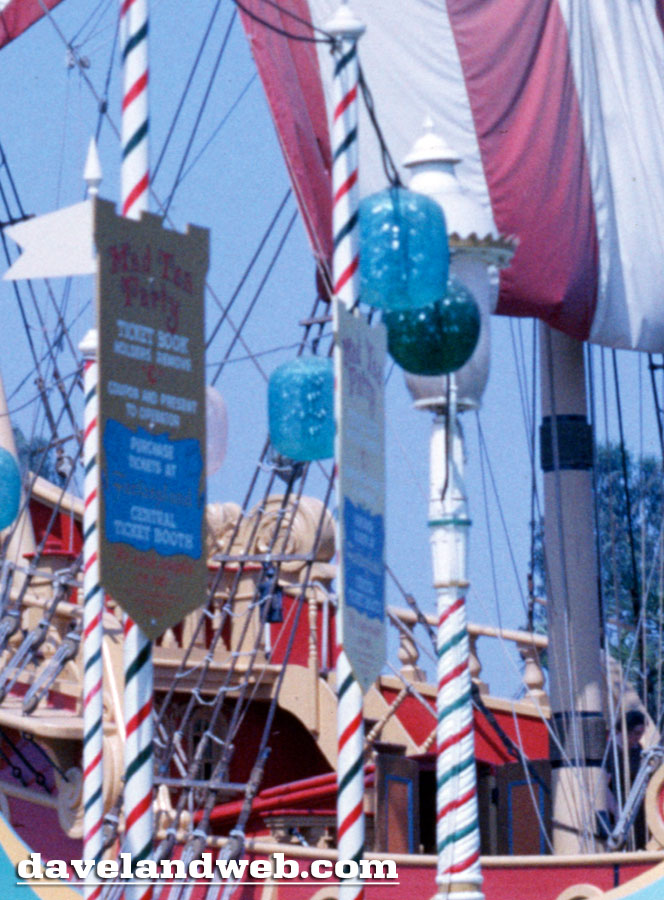 Skull Rock Cove...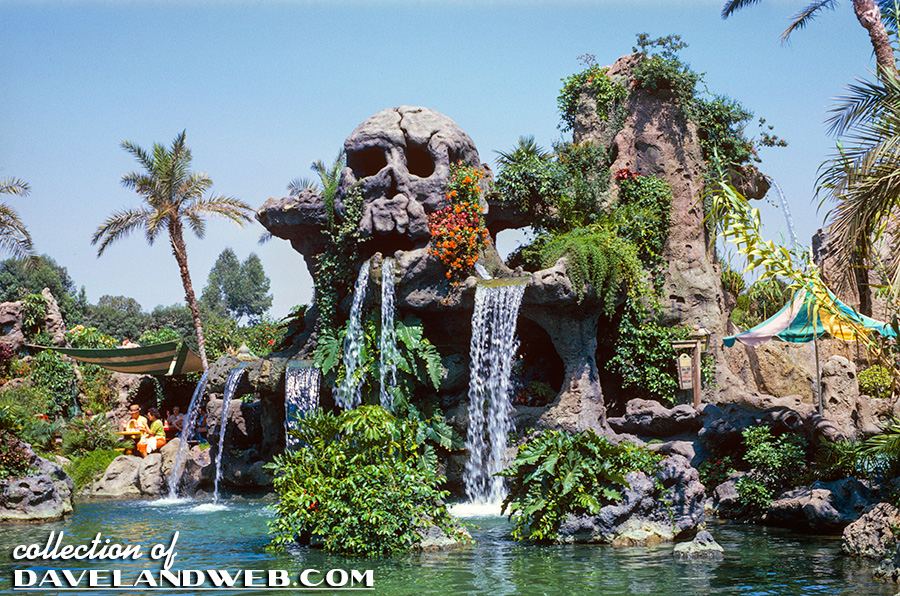 great merciful heaven, he took TWO shots of this beautiful area. You can even see Casey Junior in the background of this one.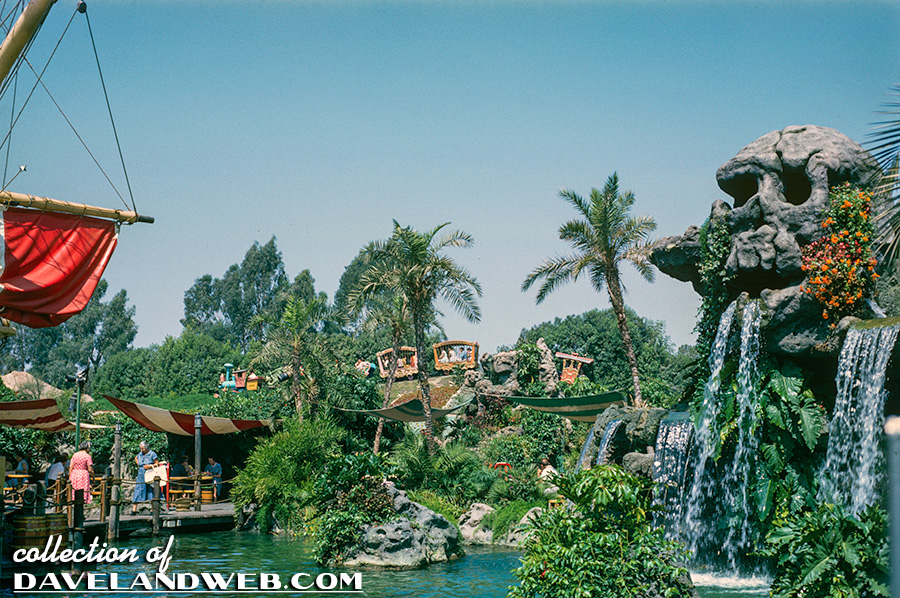 Zooming in, you can see the shaded area where guests dined upon the tasty fare that they'd purchased aboard the Pirate Ship Restaurant.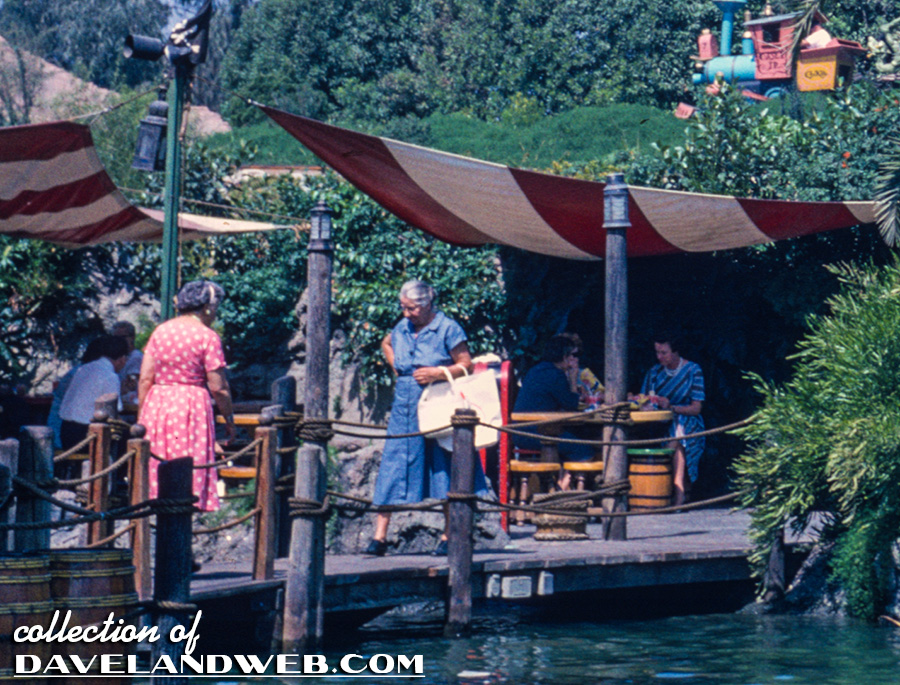 The Chicken of the Sea Mermaid's arm must have gotten tired holding that scepter for so many years.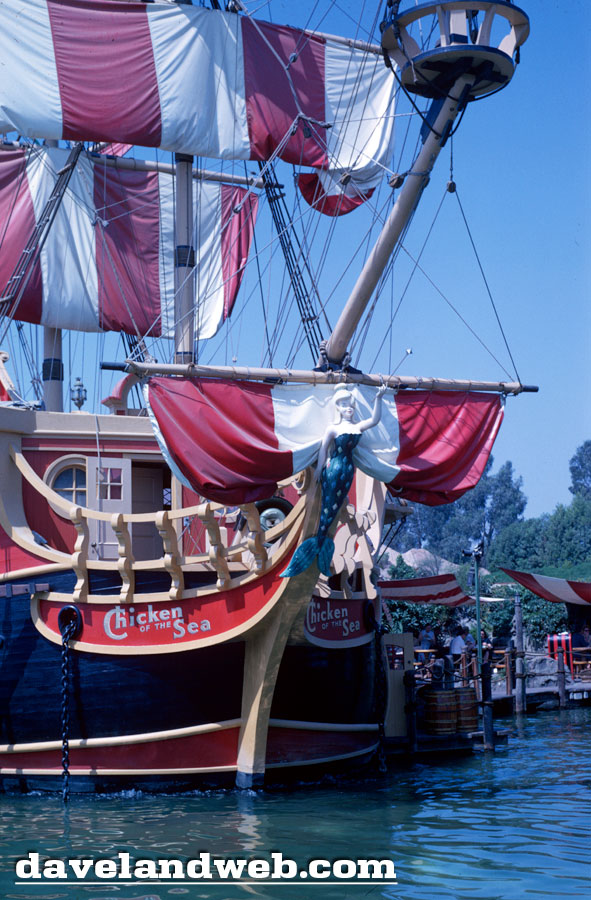 Zooming in for details: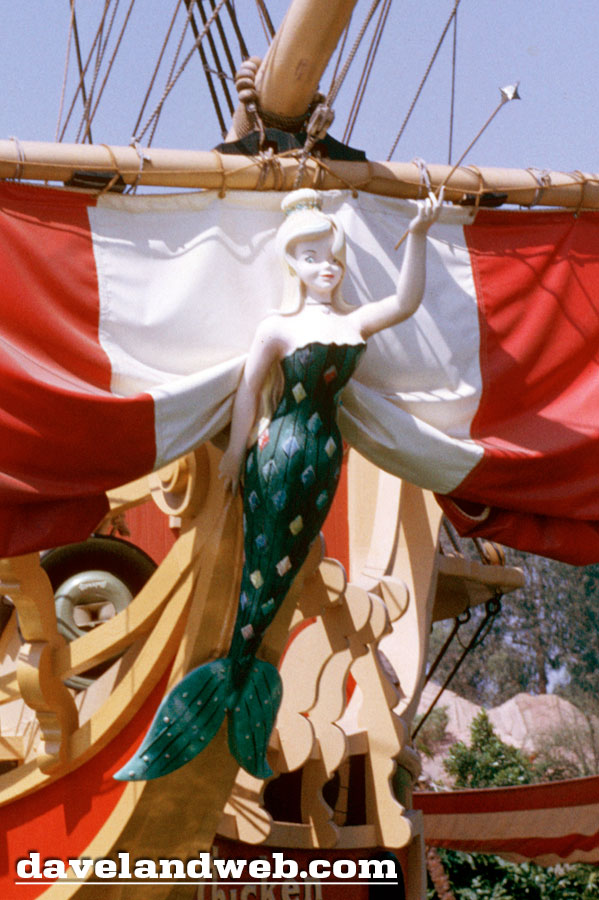 The back of the ship. Obviously, this guy loved this area as much as I do/did!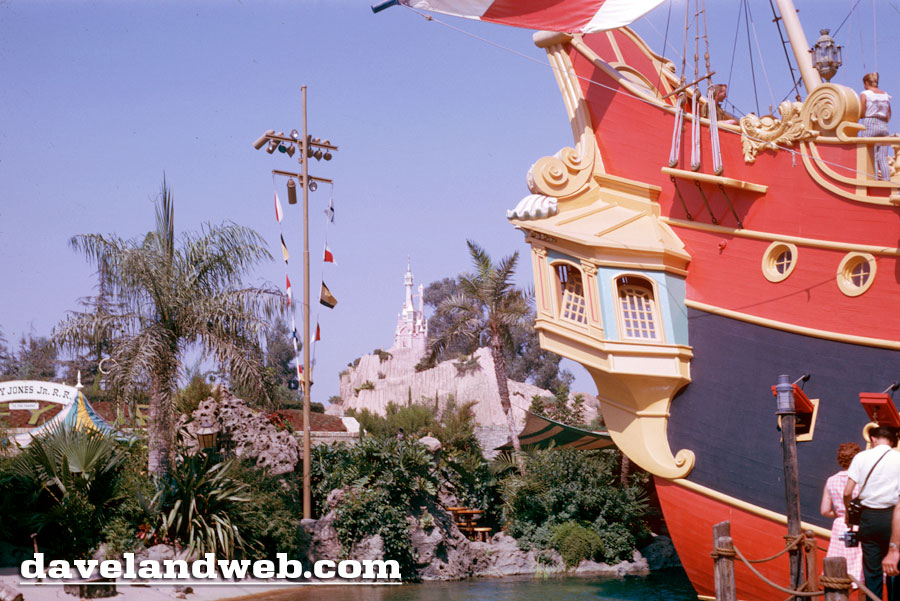 The last two images for today were taken from the Skyway, showing Cinderella's Castle in Storybook Land: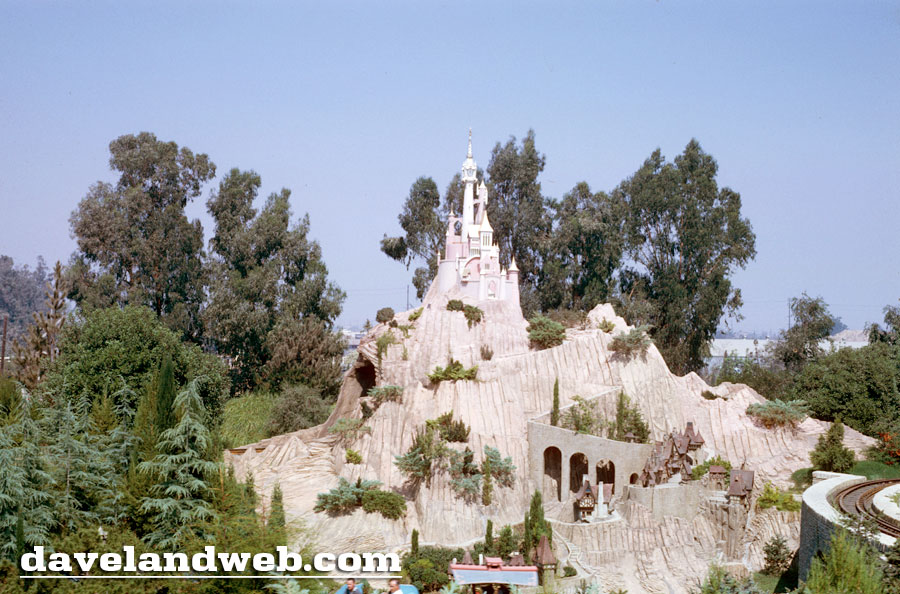 ...and the fading vision of Fantasyland as the bucket heads towards Tomorrowland.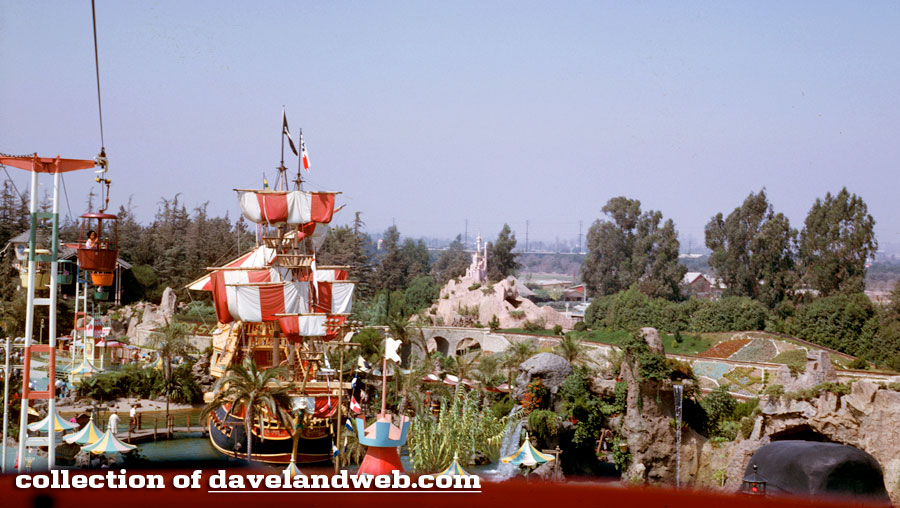 See more vintage and current Disneyland photos on my
Disneyland photo web pages.