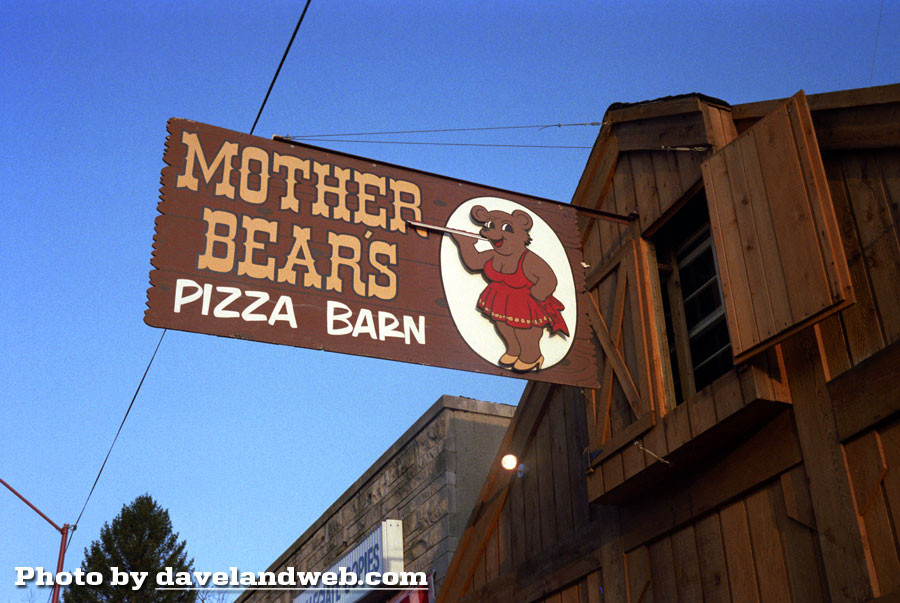 Besides being home to Indiana University, Bloomington is a cool little town all on its own. The best pizza can be found at Mother Bear's on Third Street.
Nick's English Hut has been a local tradition for years, where both locals and University-affiliated folk hang out.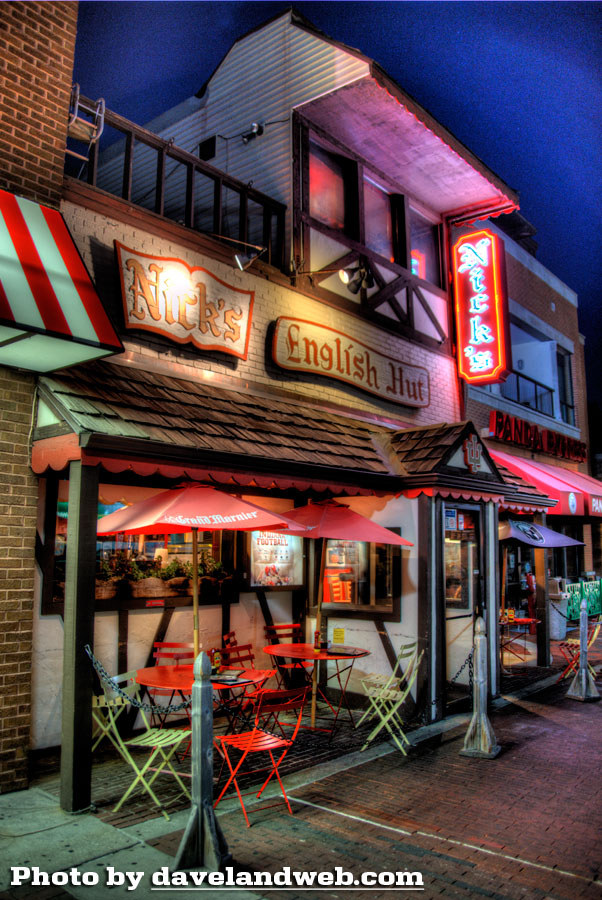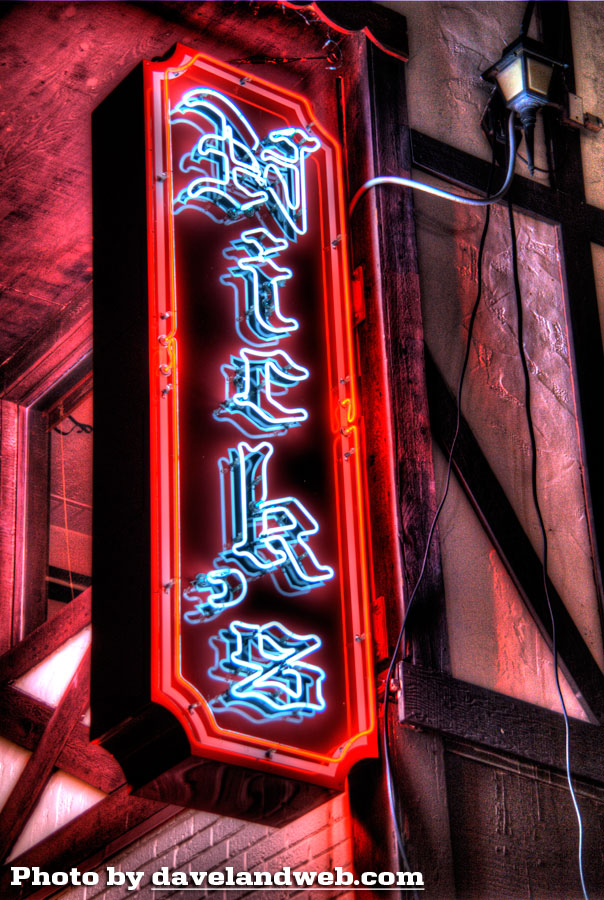 The Bluebird is one of the most popular nightclubs, featuring fantastic live music.
One of my very favorite dinner spots is the Uptown Cafe. It sure was good to dine here again.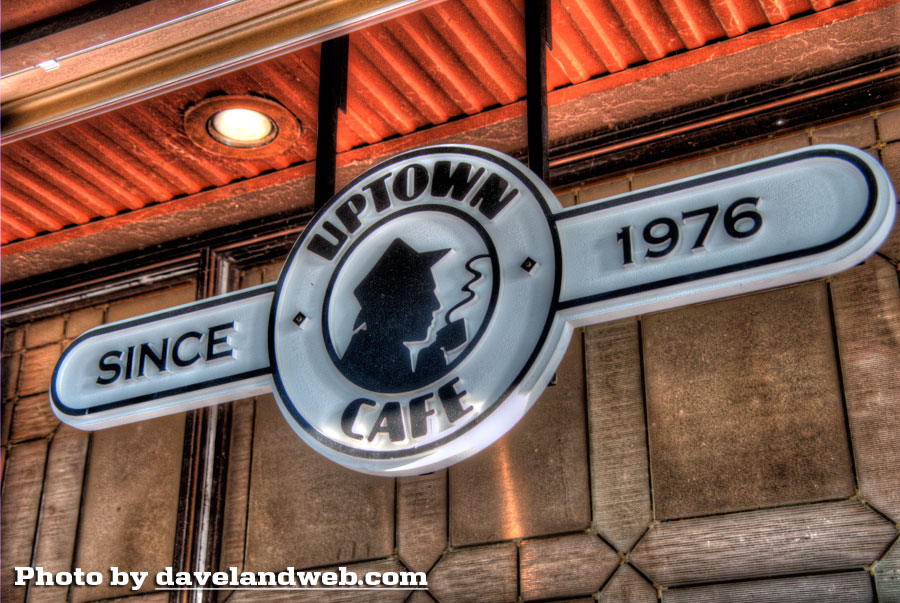 I strayed a bit from my training diet for this one.
Farm Restaurant was a new one for me, as it was there when I lived in Bloomington. It was a tasty addition to the many other choices in town.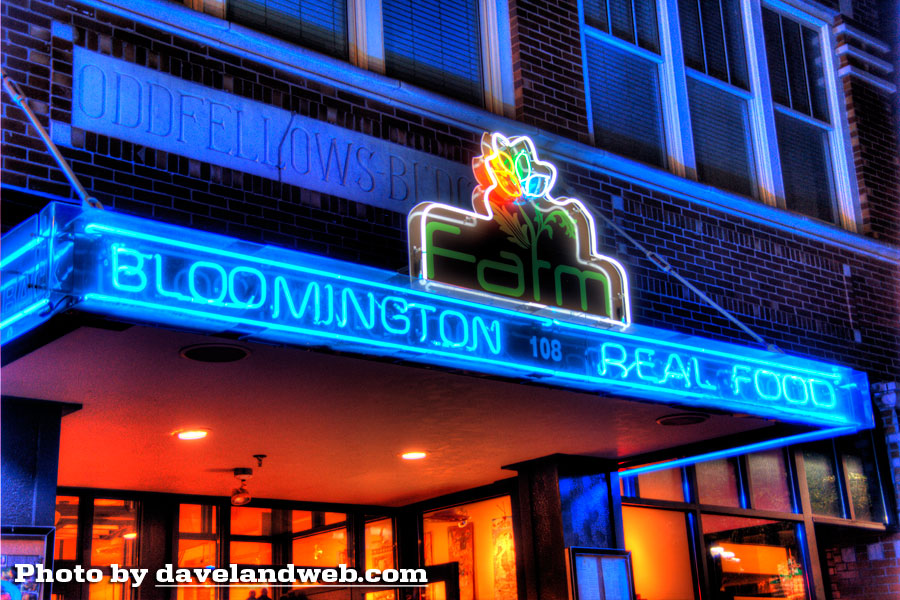 Interesting decor: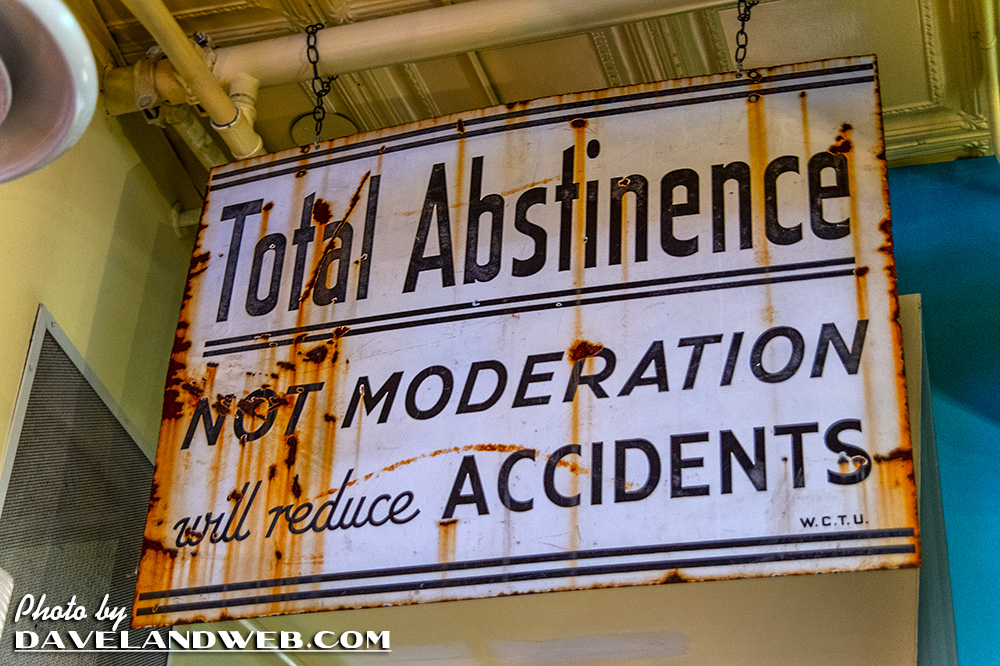 With a way cool nightclub in the basement: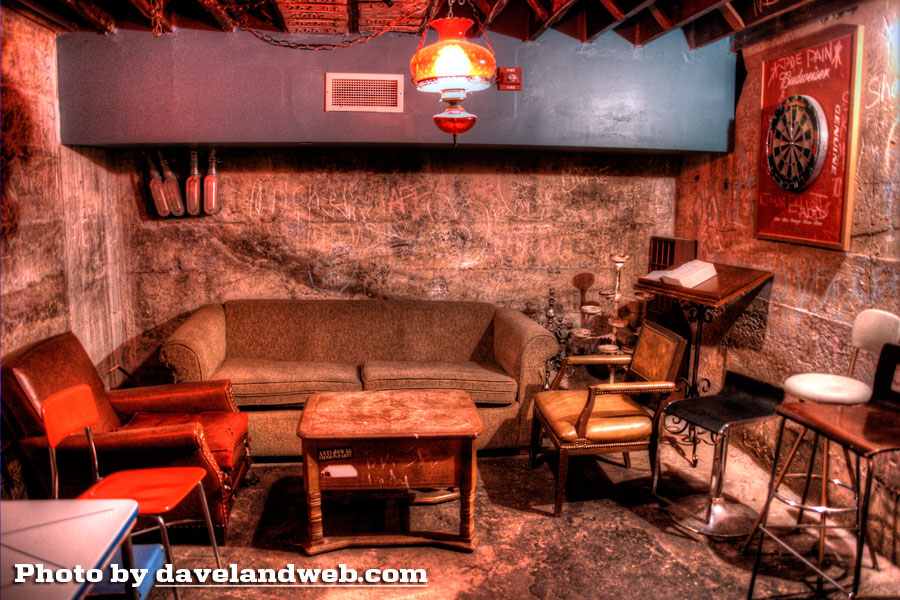 Delicious breakfasts can be ordered at The Village Deli; I highly recommend Paxton's Potatoes! Unless you have a cholesterol issue...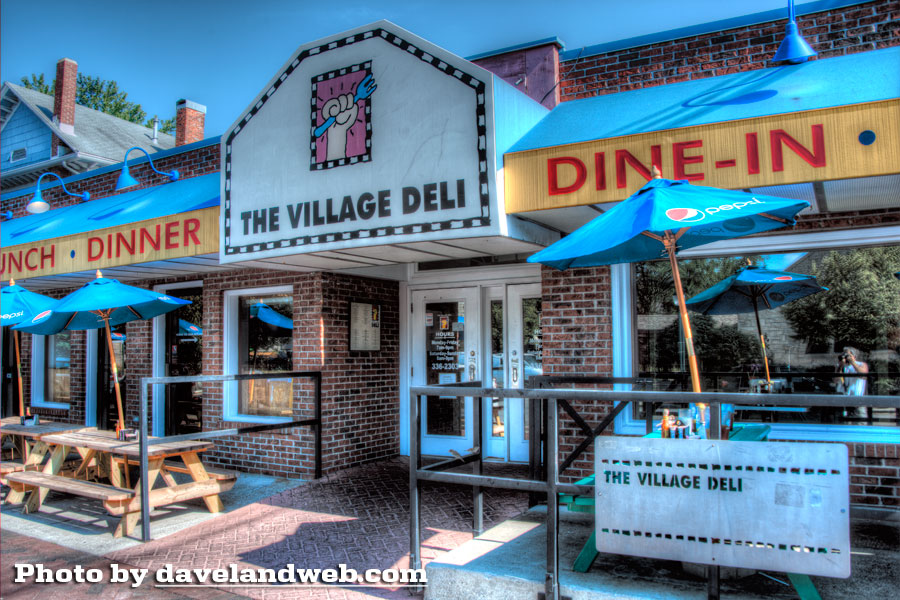 Locally owned and operated The Scholar's Inn Bakehouse is another great little eatery, located on the square in Downtown Bloomington.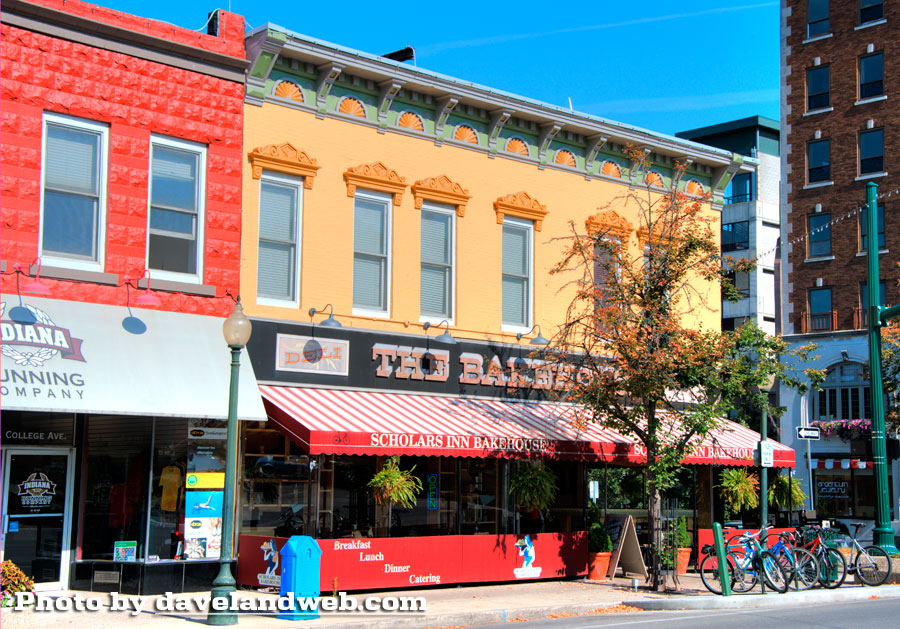 Also on the square is The Courthouse: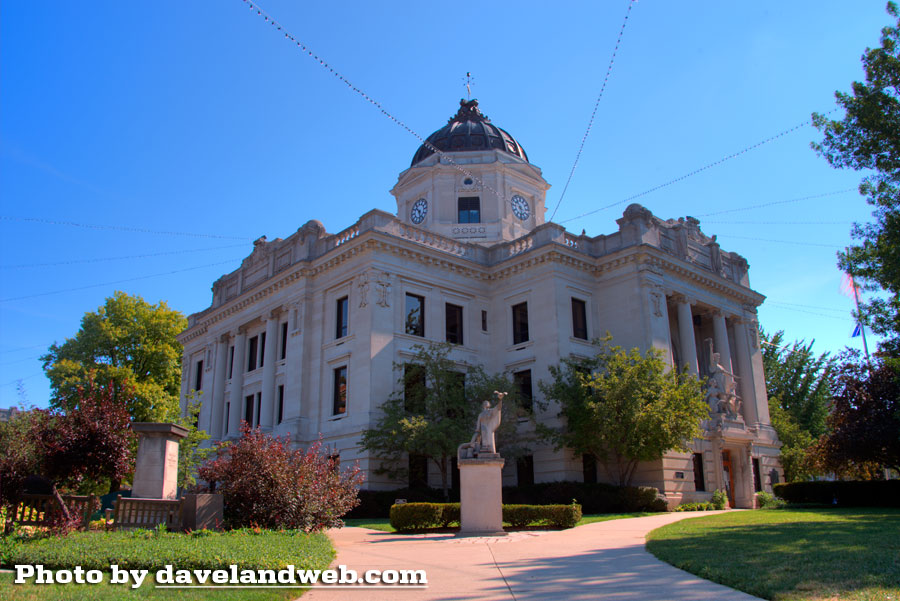 with its quirky weathervane: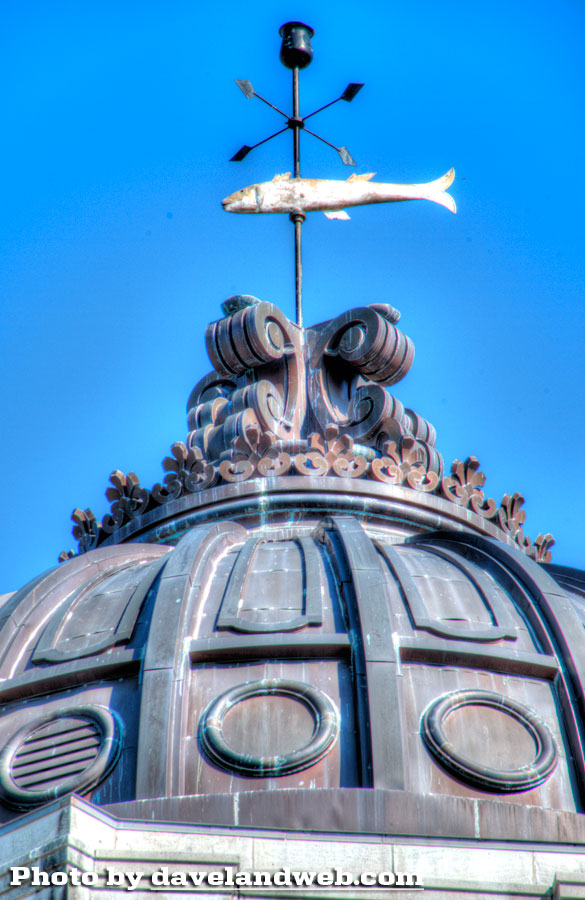 The University isn't the only place in Bloomington with cool limestone buildings, statues, and detailing: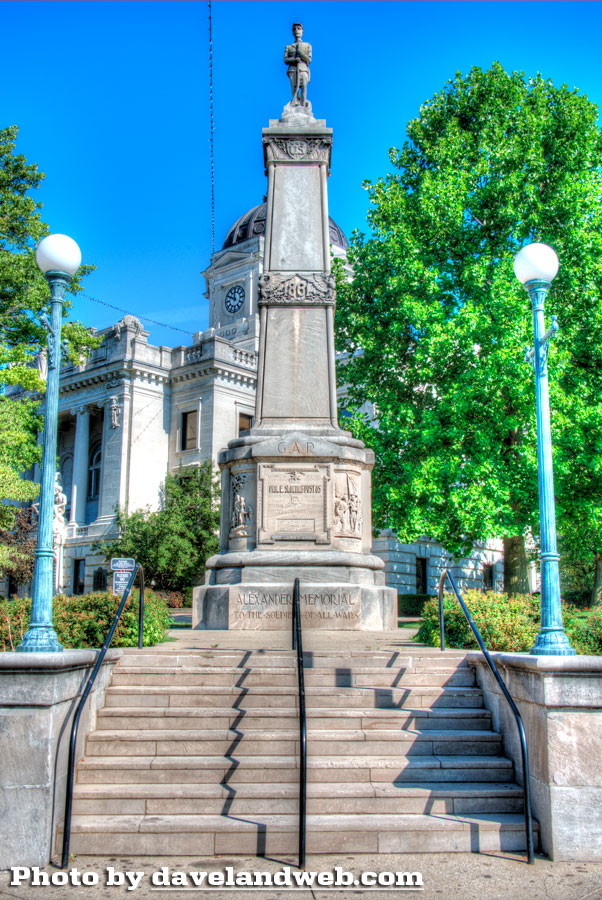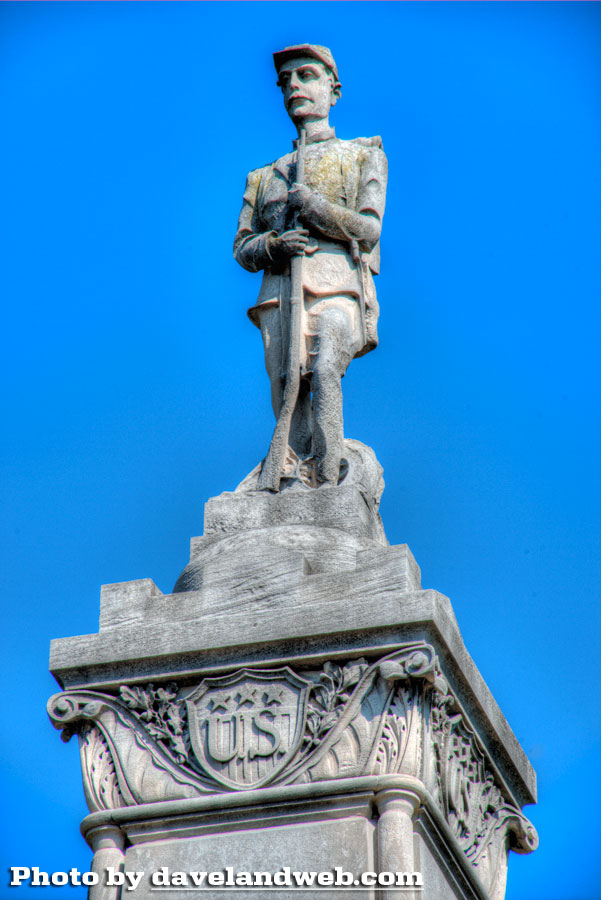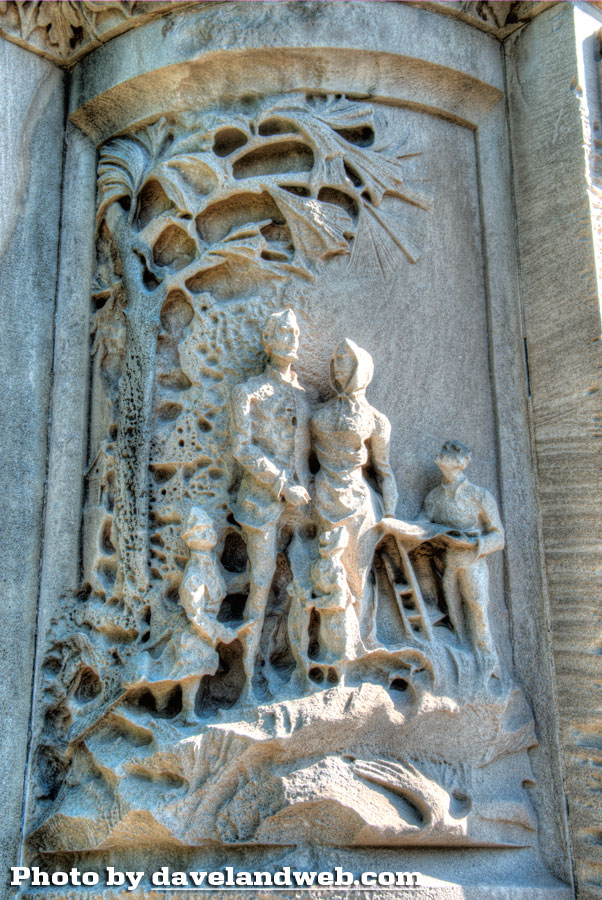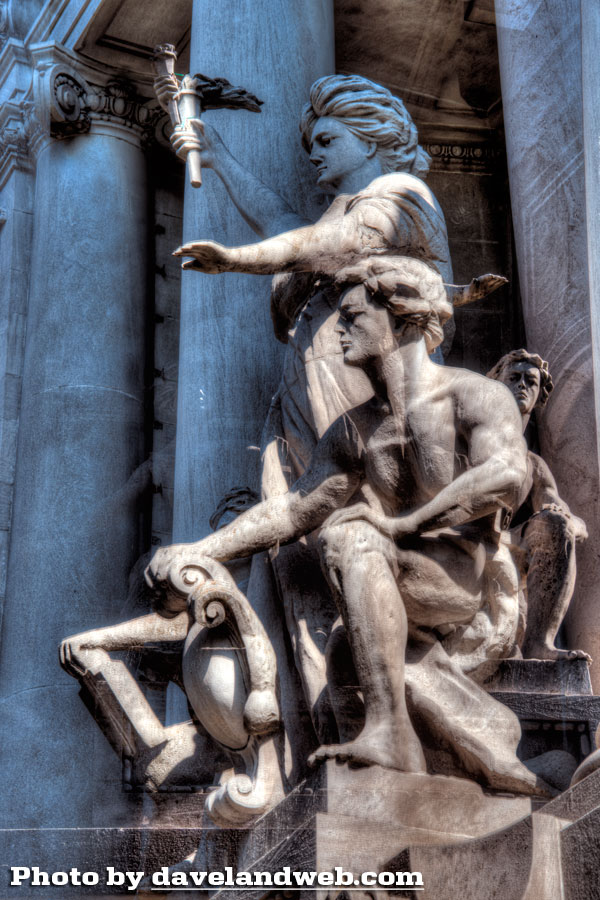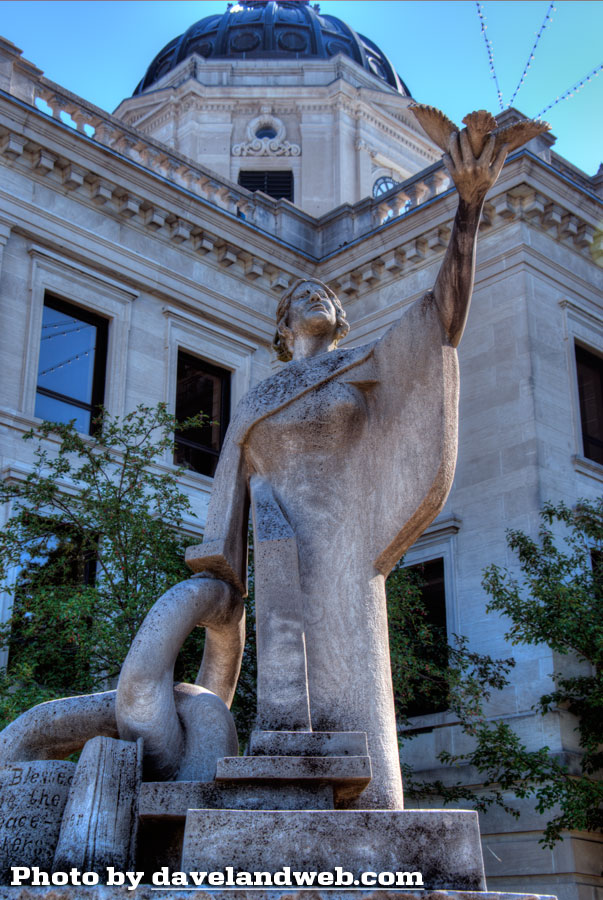 Inside of the Courthouse beautiful stained glass and hand painted historic murals can be admired: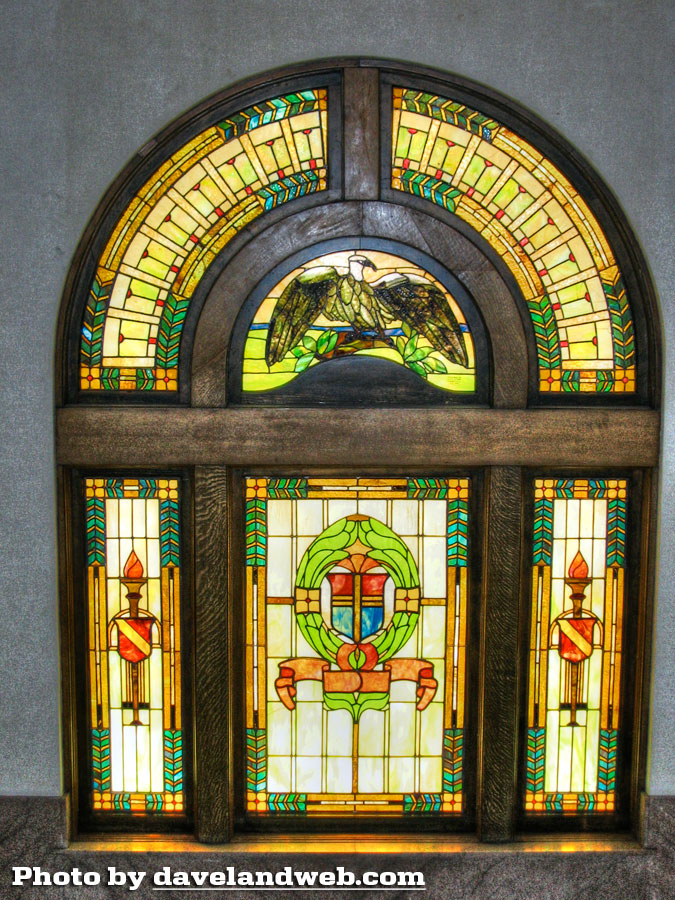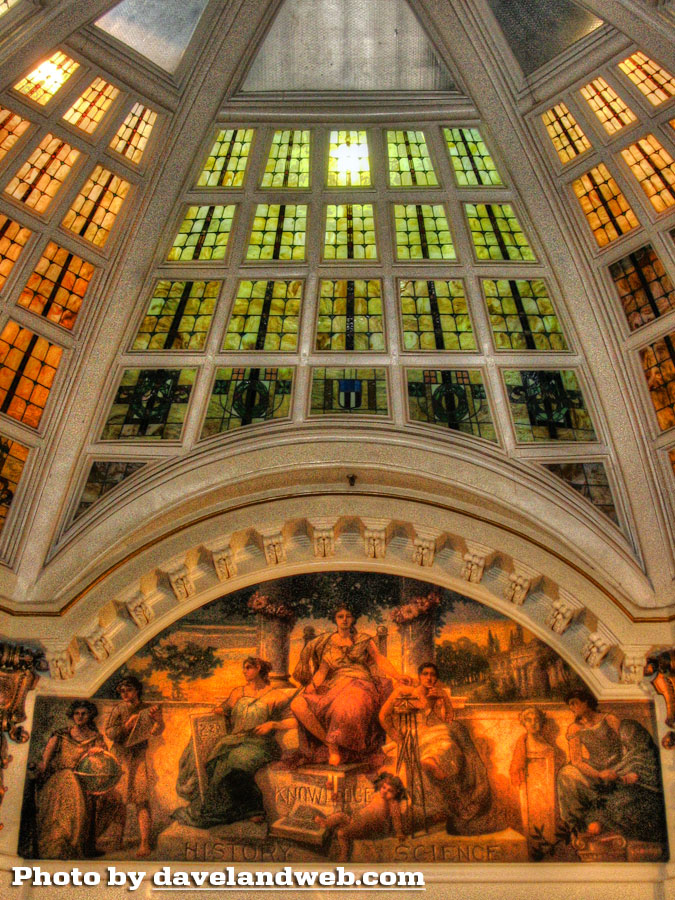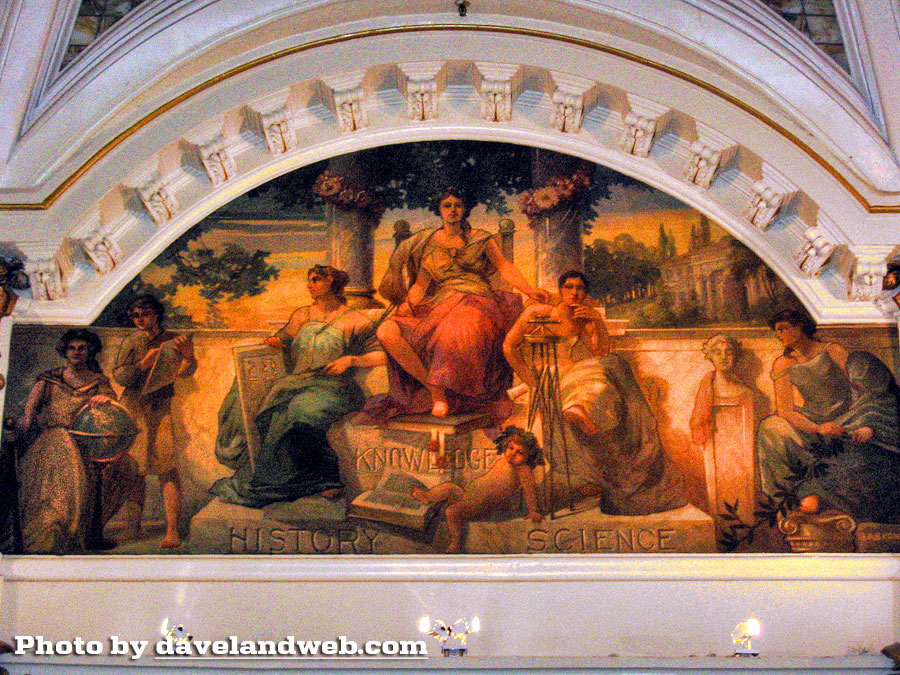 The Von Lee theater is no more, but the current tenant has kept the façade of the building the same as well as the original neon sign: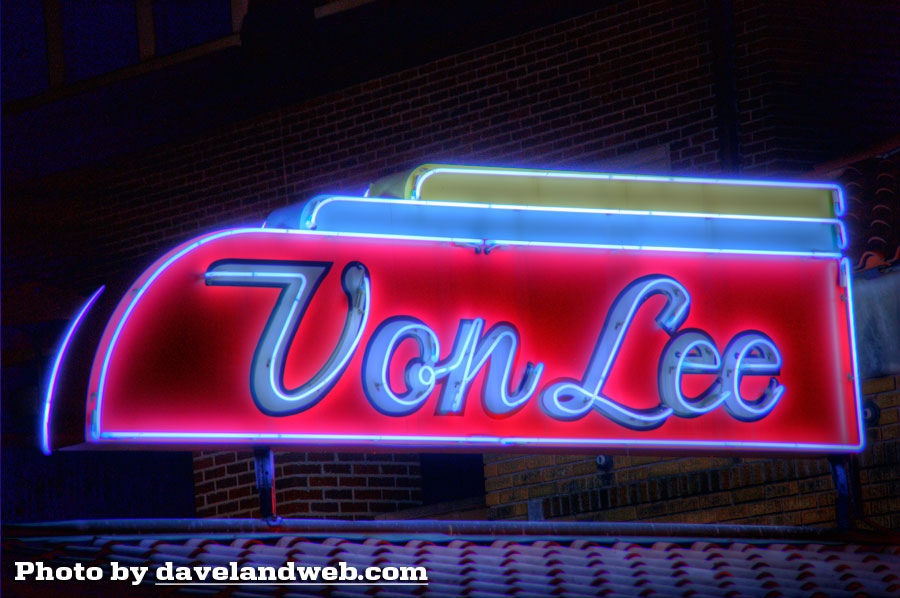 The Indiana Theater was a little more fortunate, as the city rallied to restore it to its former glory and make it a live venue. Apparently, it's still doing well.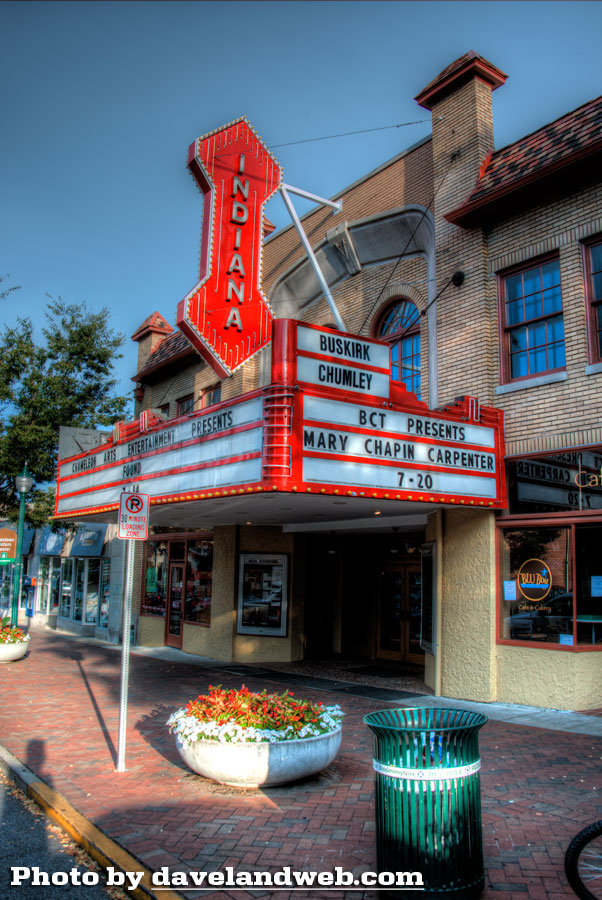 These odd little statues have always fascinated me, located in a park as you first enter Bloomington: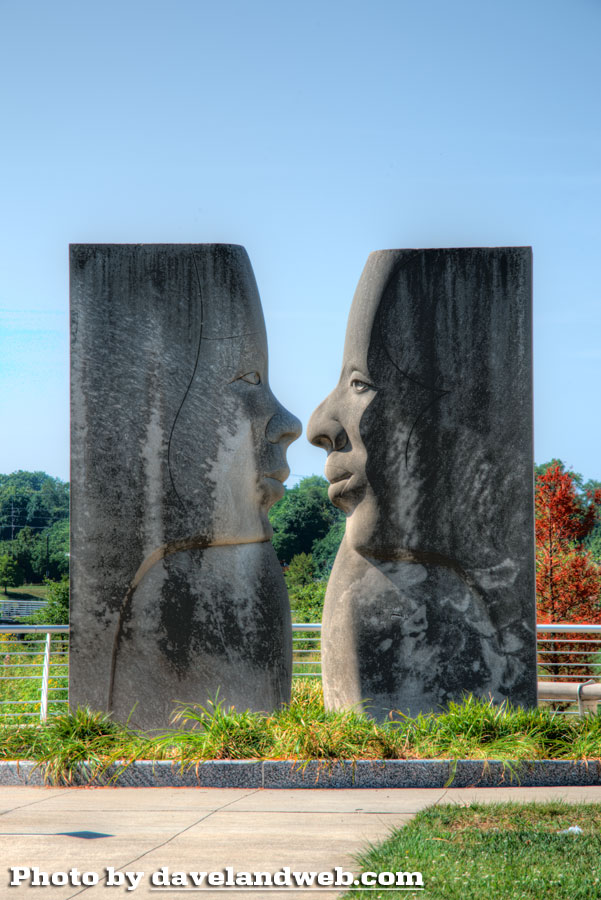 For you "Breaking Away" fans, here's the house used as the residence of the Stoller family: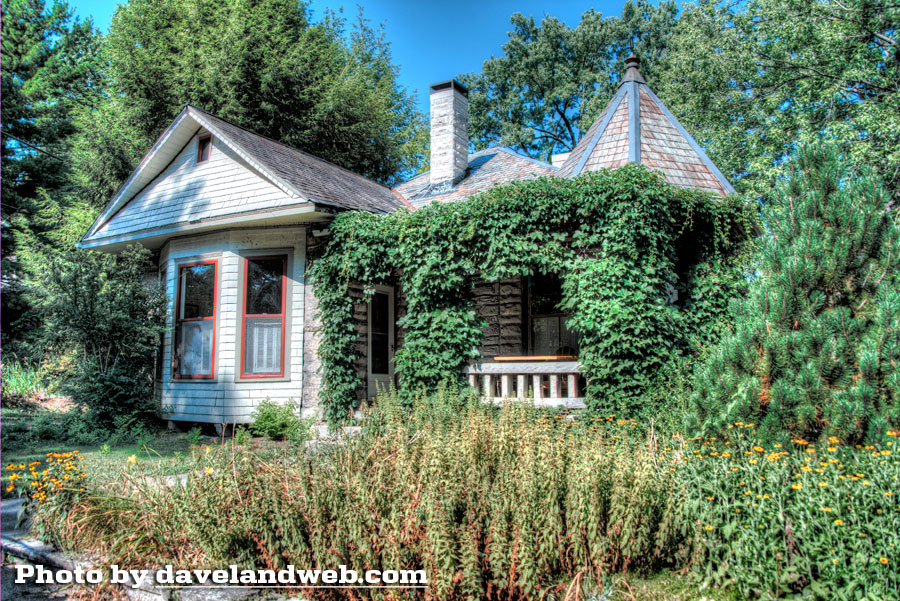 In this vintage shot, Director Peter Yates stands in front of the same house with actors Dennis Christopher and Paul Dooley.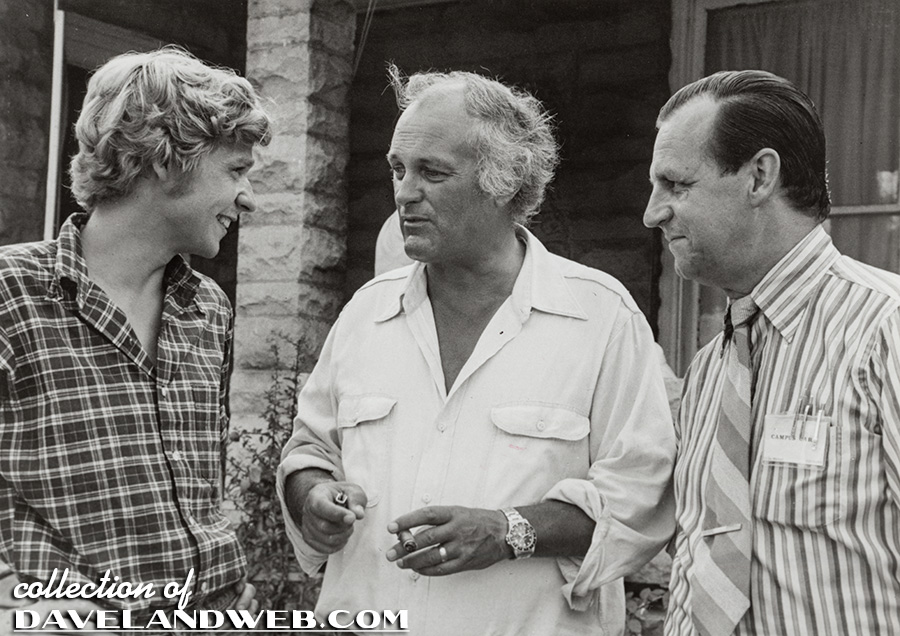 That wraps up my nostalgic tour of my alma mater and the town where it resides. One more stop on my Indiana tour to go!
See more vintage and current Indiana University photos on my
Bloomington, Indiana web page.