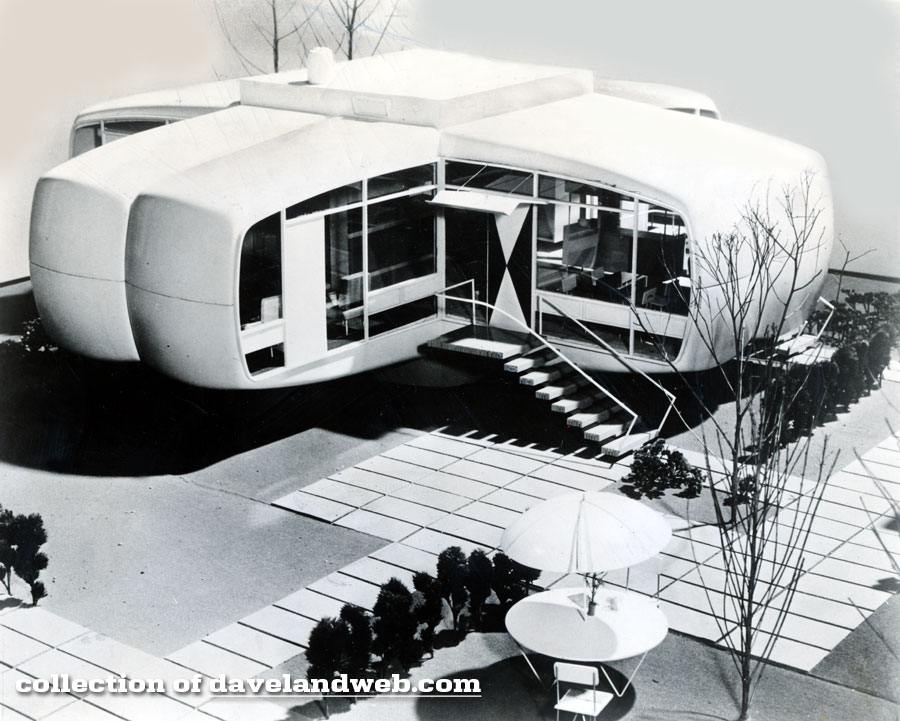 This is a model of a house of the future. One is being built in Disneyland. It is a plastic house with glass walls equal in area to the floor area.
So said the caption from this April 17, 1957 publicity photo, attempting to drum up interest in this Disneyland attraction.
Opening a few months later on June 12, 1957, this plastic monstrosity has gained an almost cult-like following in the last 55 years.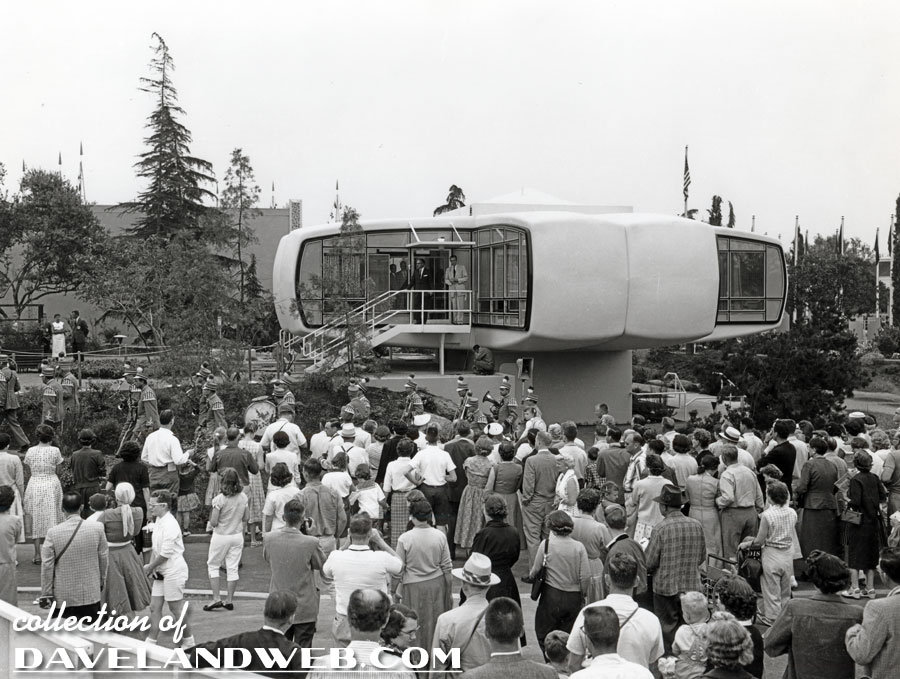 Here's an early shot of a family just exiting, after having seen all the domestic wonders of the future. The gent on the right looks positively bored stiff.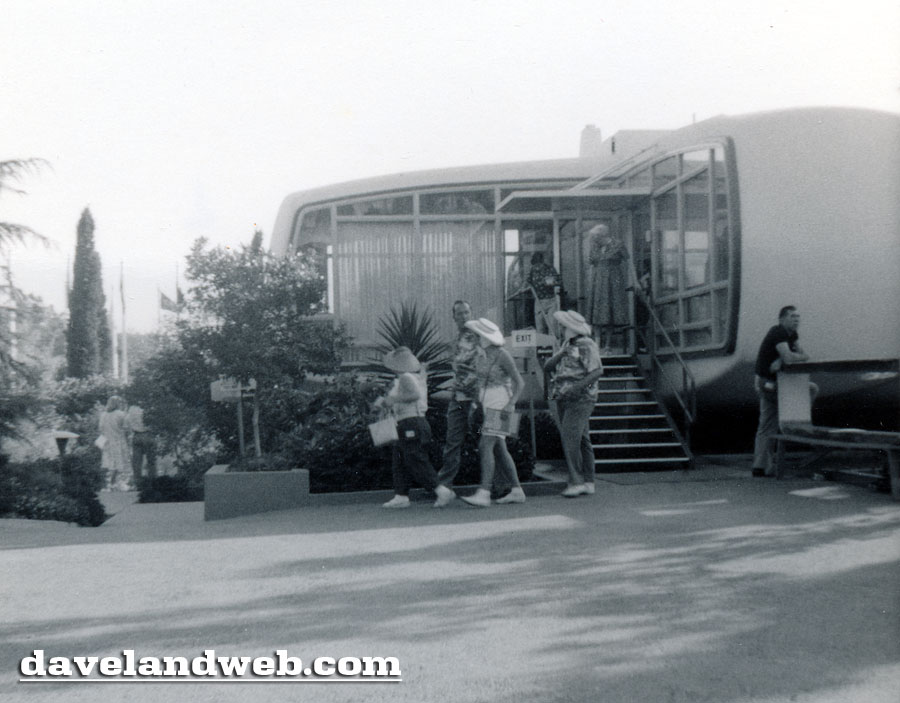 This Spring 1959 view of the Monsanto House of the Future would be unremarkable, except for the fact that it happens to show the construction of its new neighbor, the Matterhorn: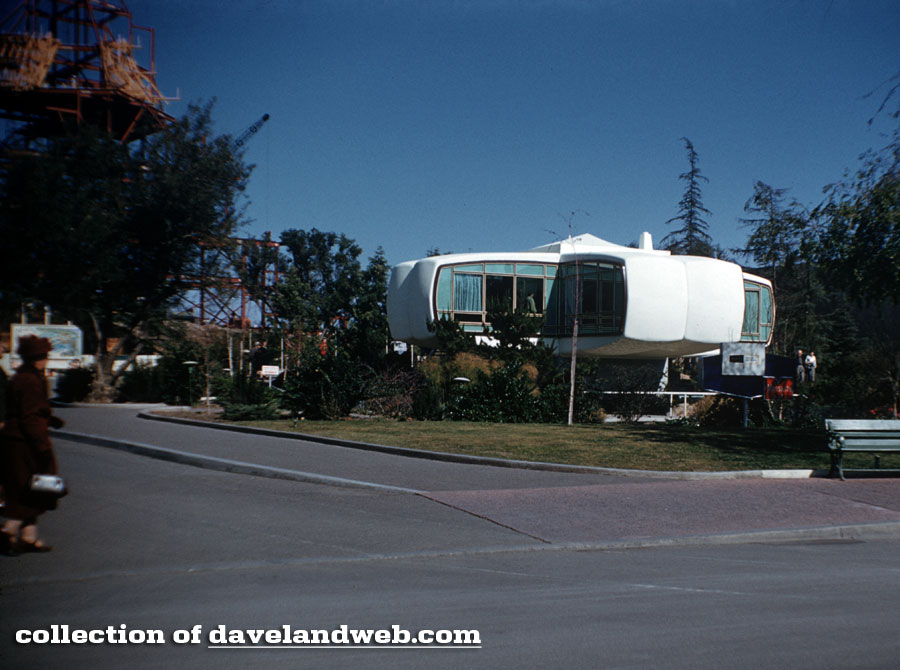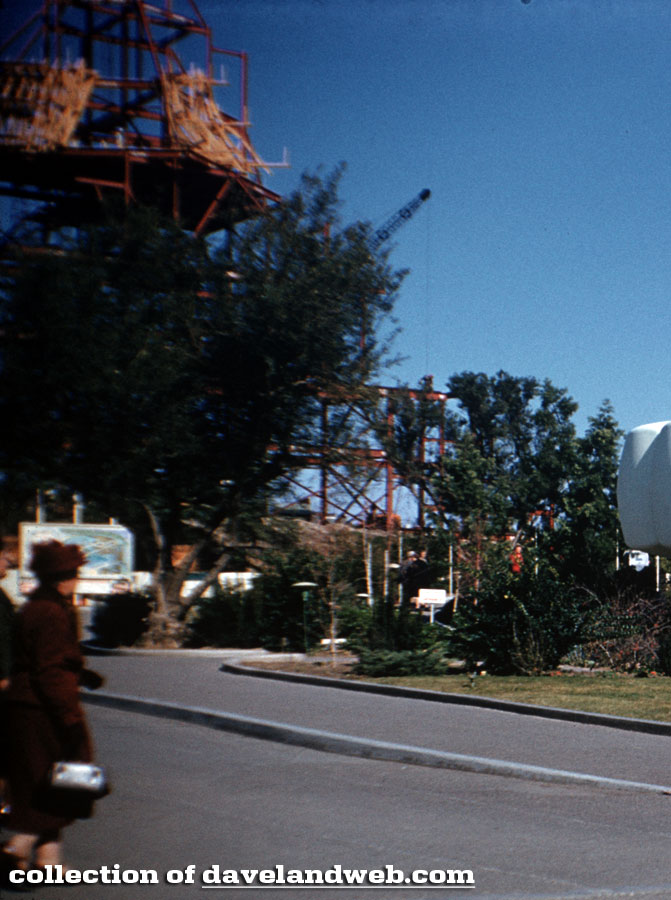 See more vintage Monsanto House of the Future photos on my
House of the Future web page.