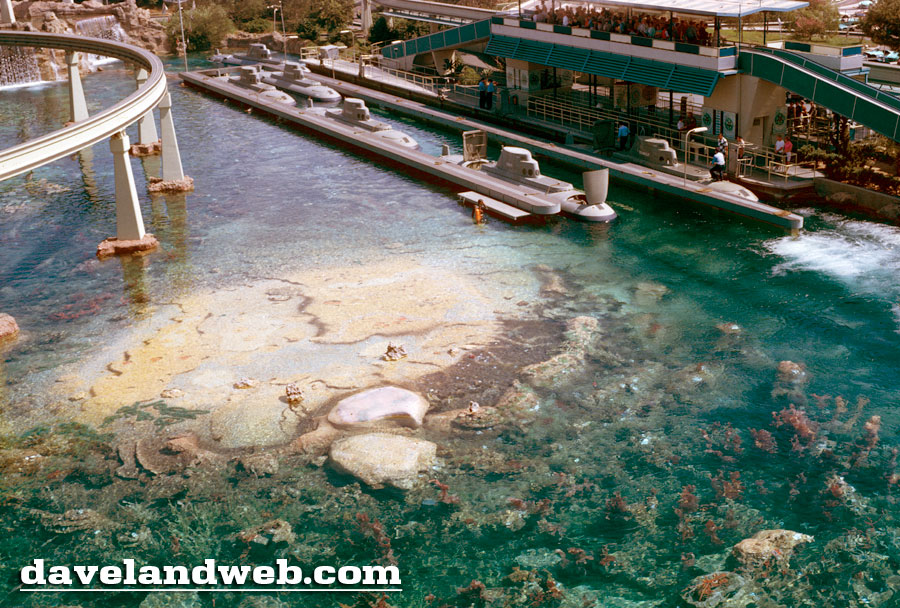 Riding a Skyway bucket afforded our September 1962 photographer(s) this view of the Submarine Voyage in Tomorrowland. Looks like a diver is searching for buried treasure...or maybe Mermaids...or Nemo perhaps?
From the other side of the bucket (apparently this photographer didn't mind moving their body around while floating over Disneyland).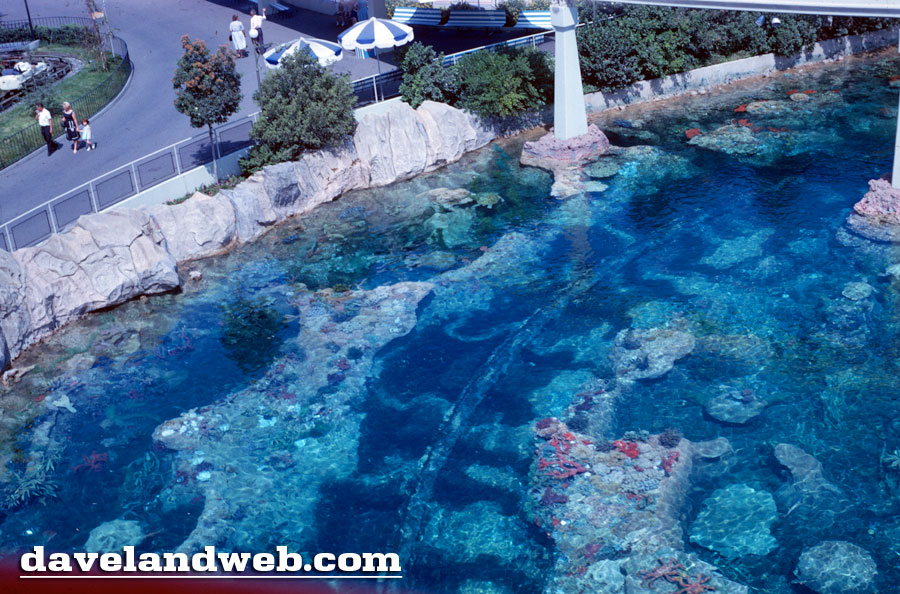 And the view towards the Matterhorn, back when the Richfield Eagle proudly watched over the Autopia attraction that it sponsored: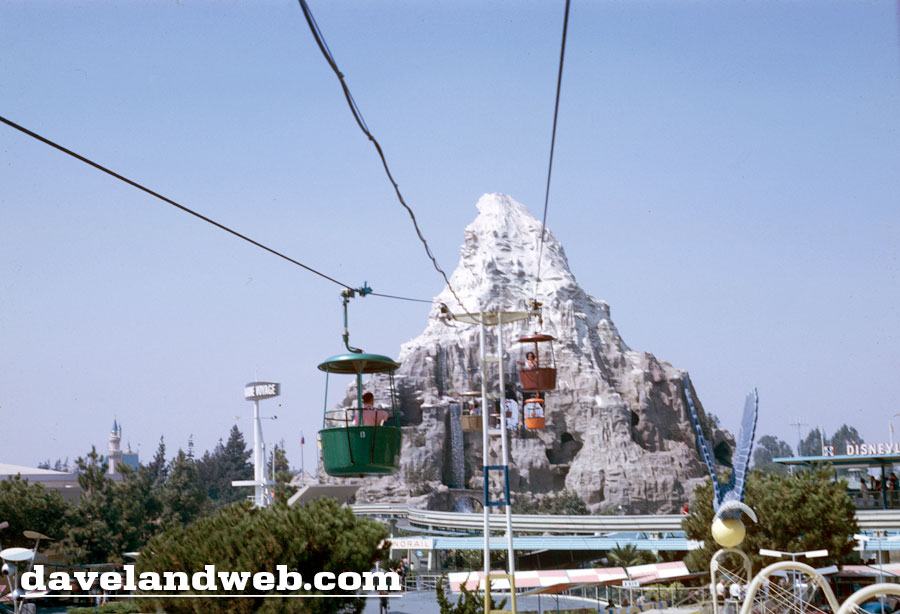 For a totally different vibe, join me in Adventureland for this carved Tiki figure: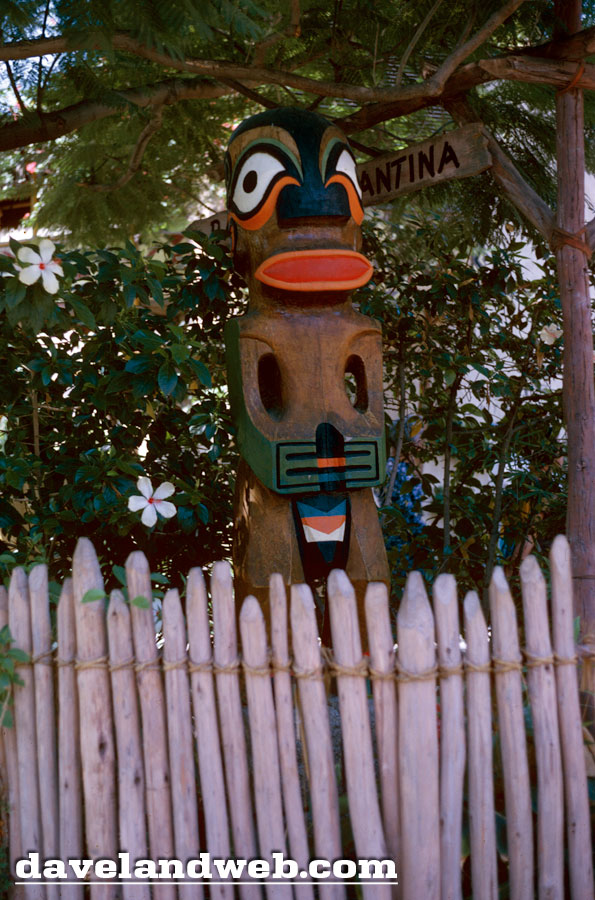 And a few from the Jungle Cruise: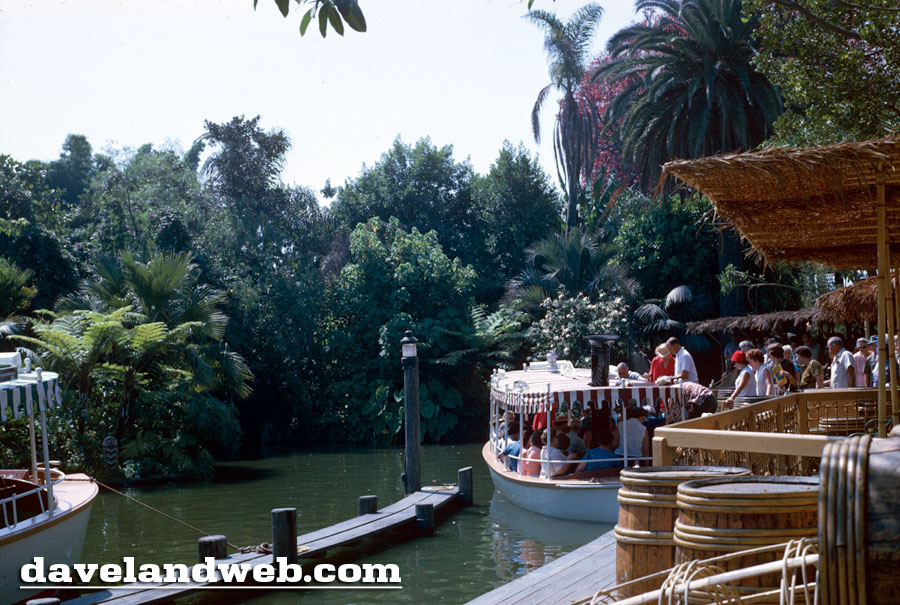 Let's zoom in and see the passengers and cast members and what they're wearing: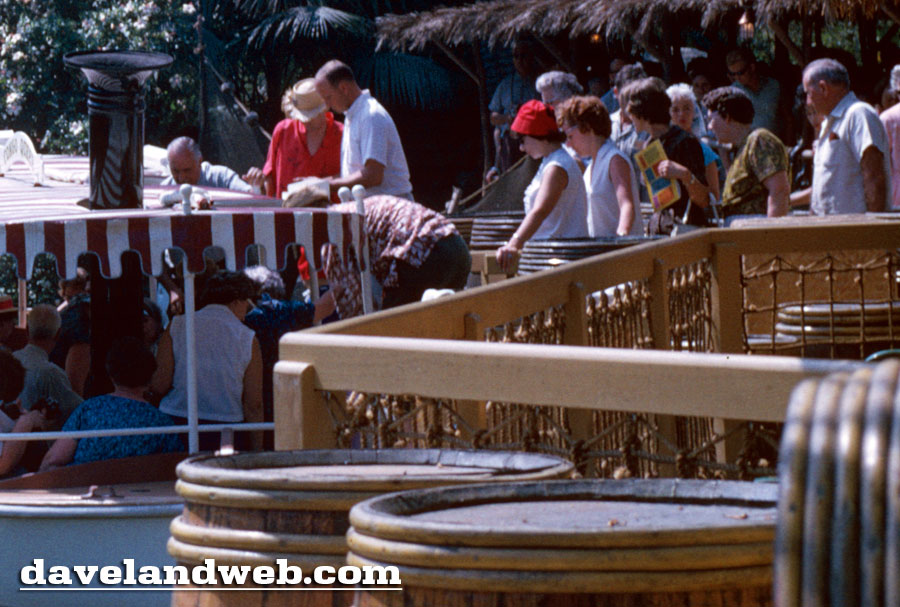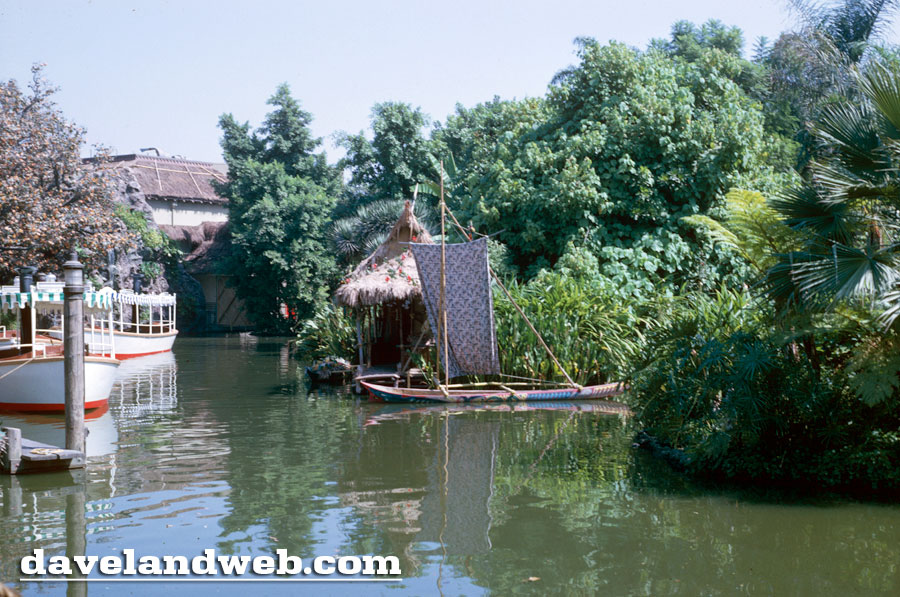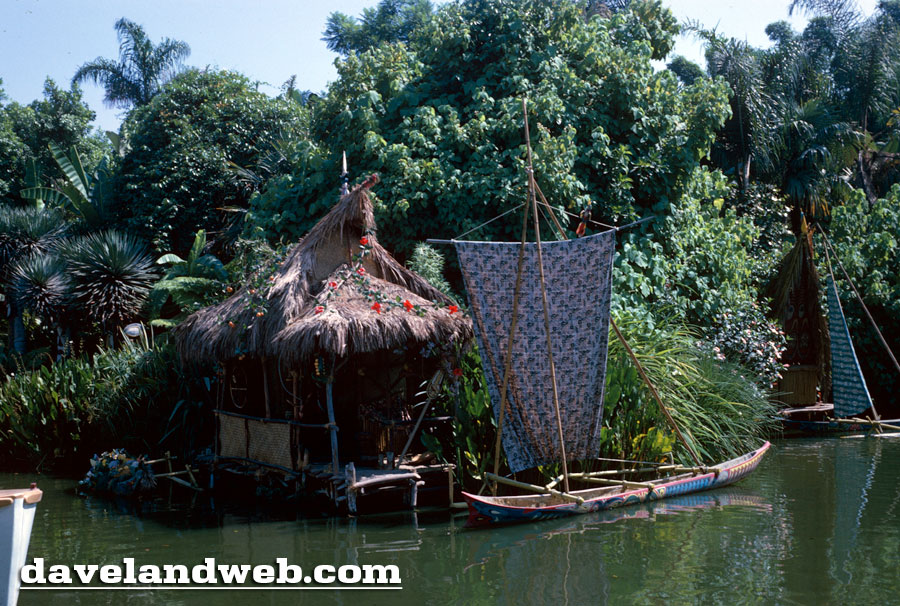 Back in 1962, guests (and their children) were much smarter. Protective netting, bumpers along the dock, and other various safety features were not necessary. What happened to us in the last 50 years? Have we devolved?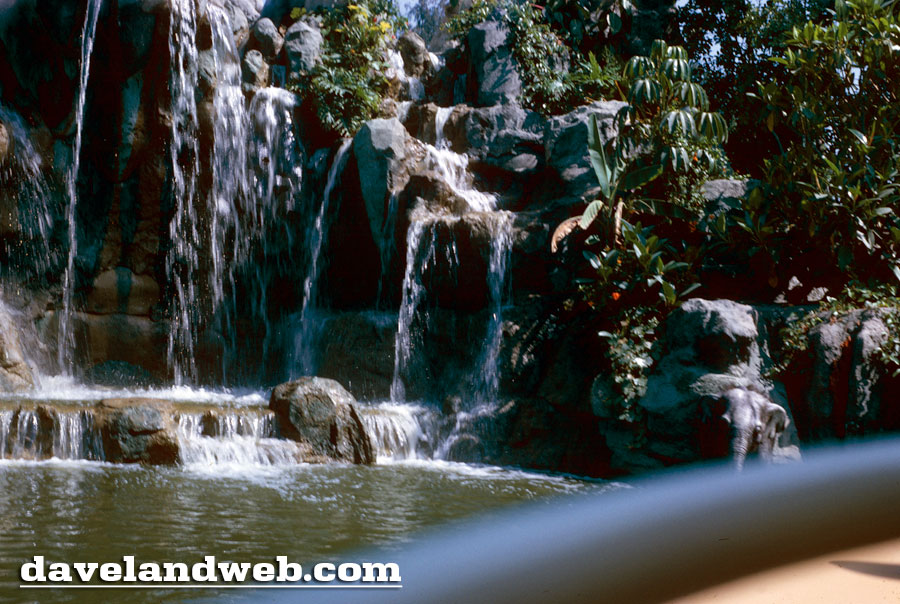 The Mark Twain with construction walls on the left, hiding the destruction of the Chicken Plantation Restaurant and the progress on New Orleans Square.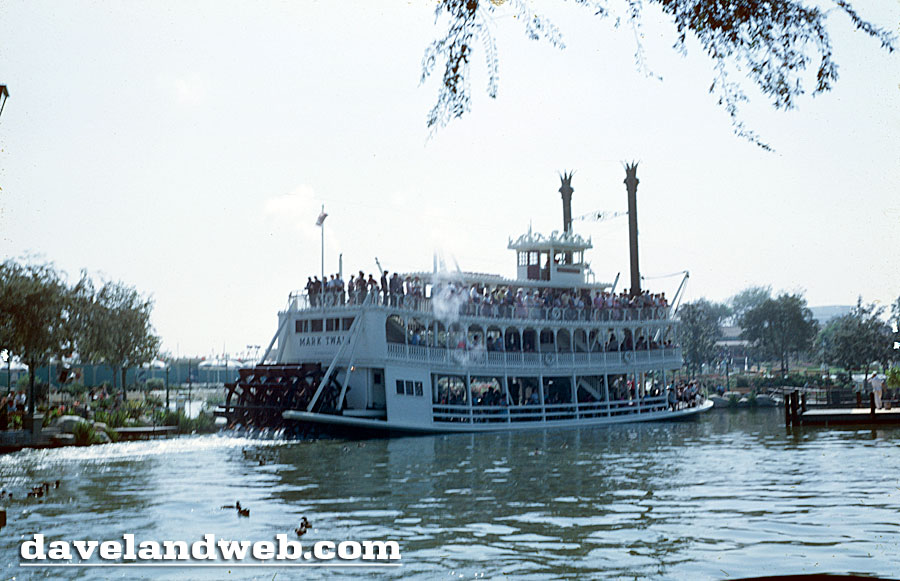 The faithful "wooden" Indian stands guard over the Frontier Trading Post: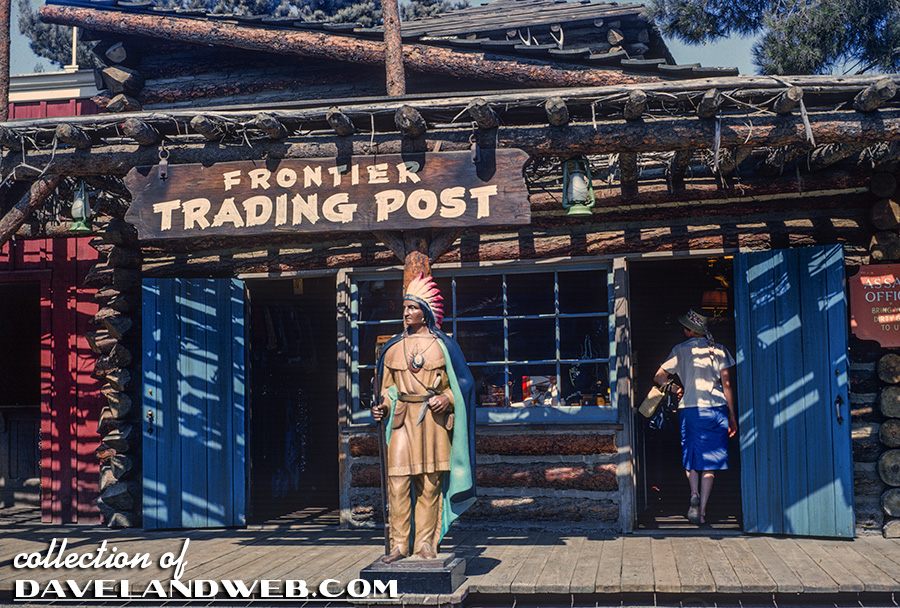 See more vintage and current Disneyland photos on my
Disneyland photo web pages.