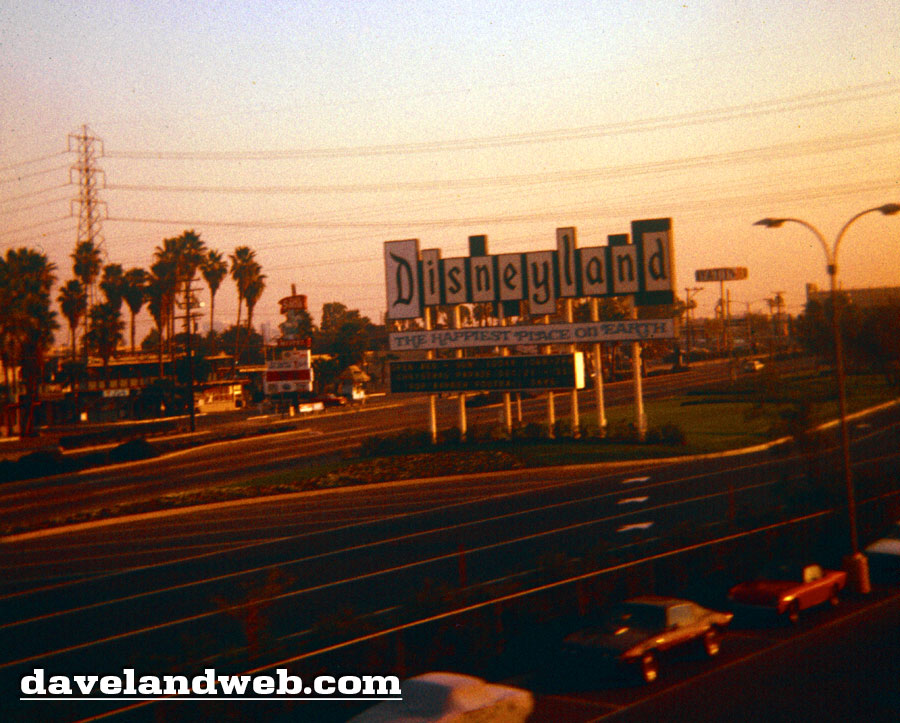 A few fun (albeit grainy) gems from the polyester decade. Hard to believe, but there really is no big entrance sign to the resort anymore. This sign was a welcoming beacon for many travelers back in the day.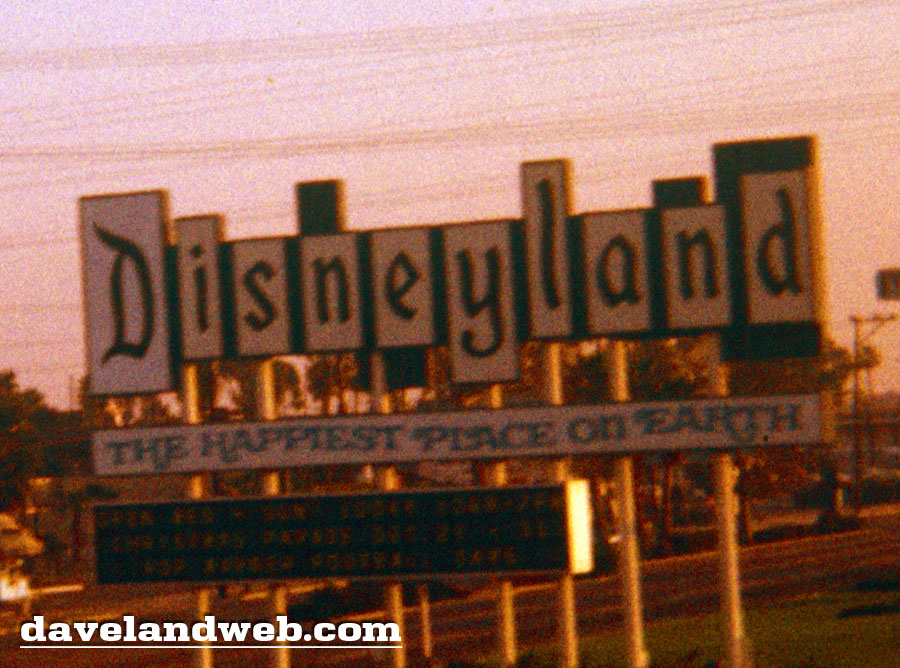 Even if the slides weren't date stamped, you'd know it by this gent's outfit. Members Only jacket, white pants, black shirt, big shades, and a lovely disco-man-do.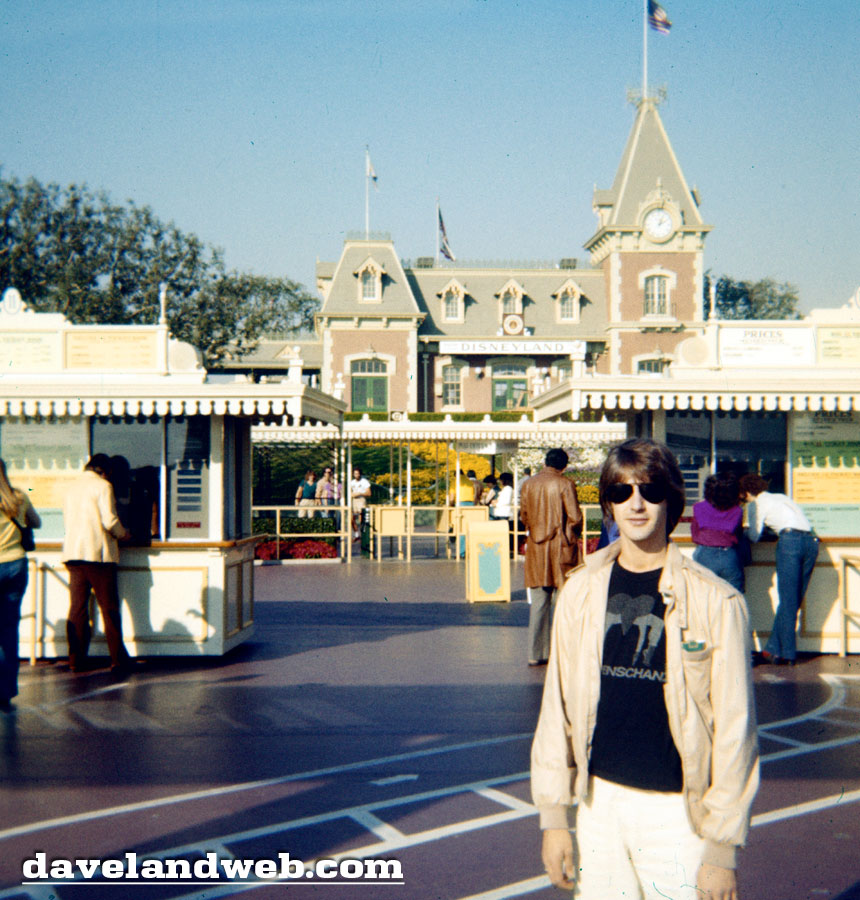 I remember there were a number of years when the "flocked" trees were big during the 70's; you could buy them with the fake snow already sprayed on them. We could always tell when our dog had been messing around with the gifts under the tree as his beard was covered with "snow."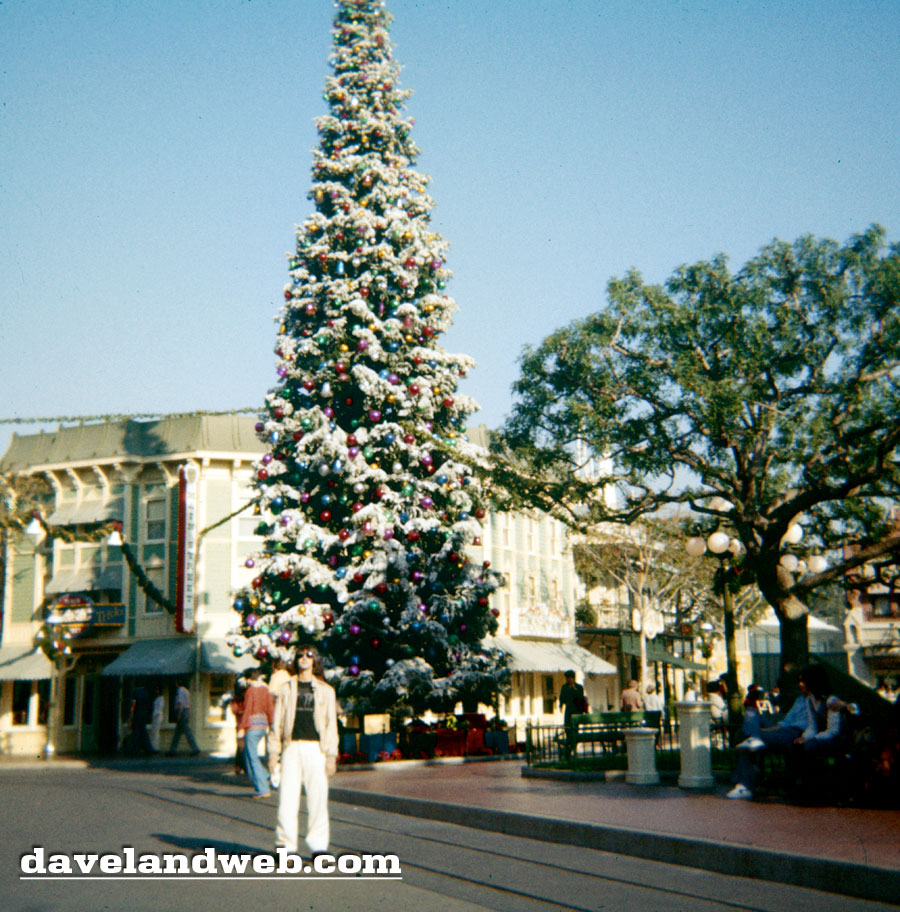 The shades come off in New Orleans Square: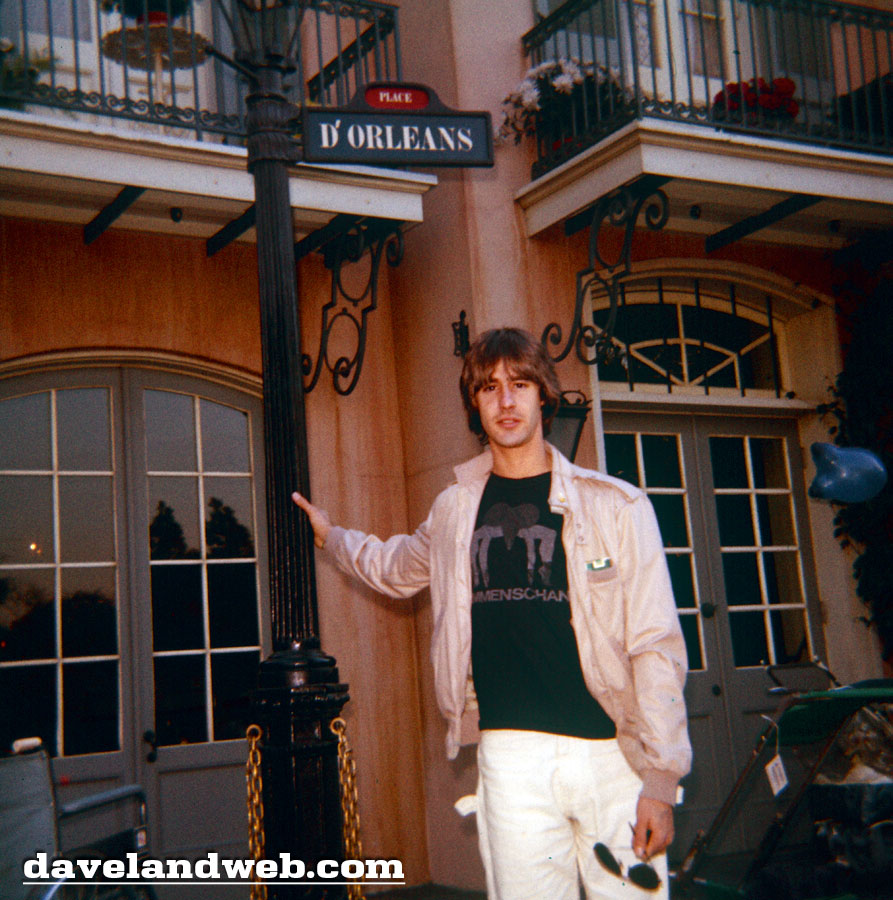 Aw, matching jackets!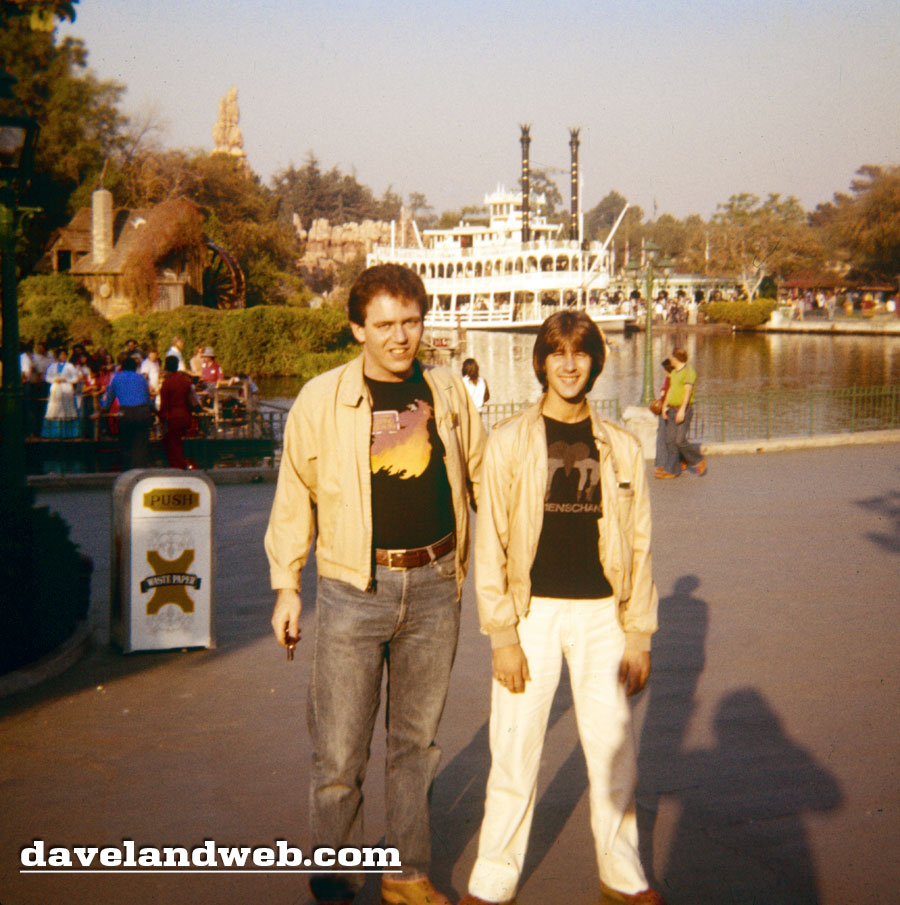 These two images of Big Thunder Mountain show the attraction in its infancy, as it had just opened a few months before.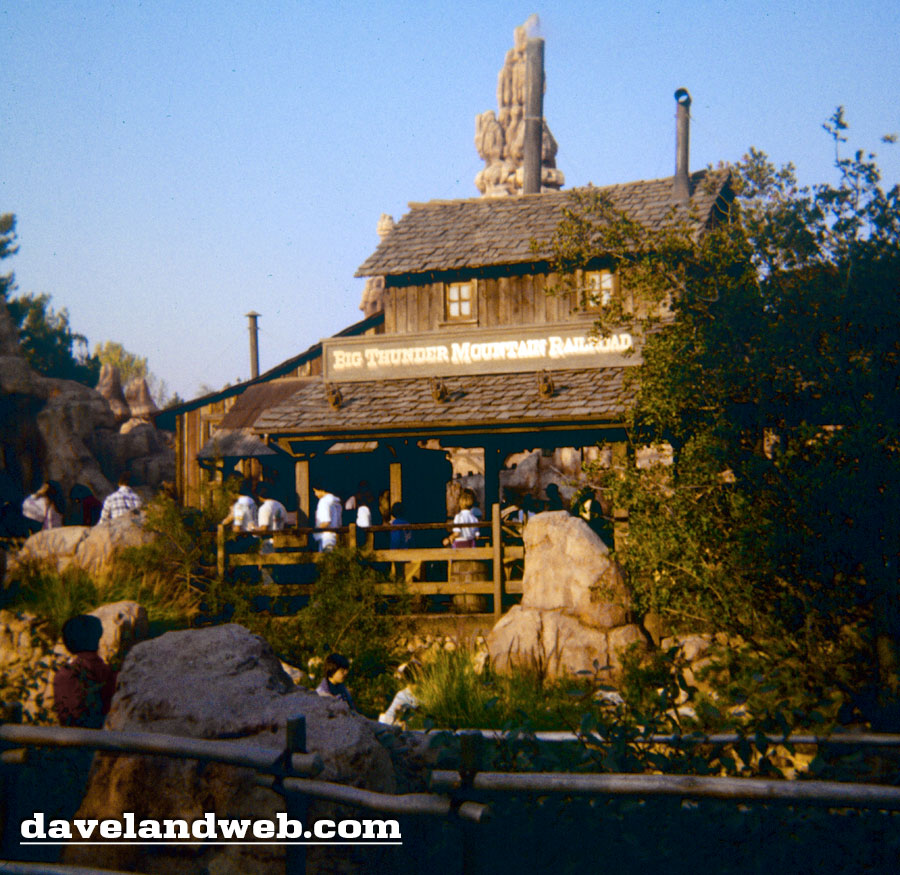 Can you feel the pull of the engine as you head to the top?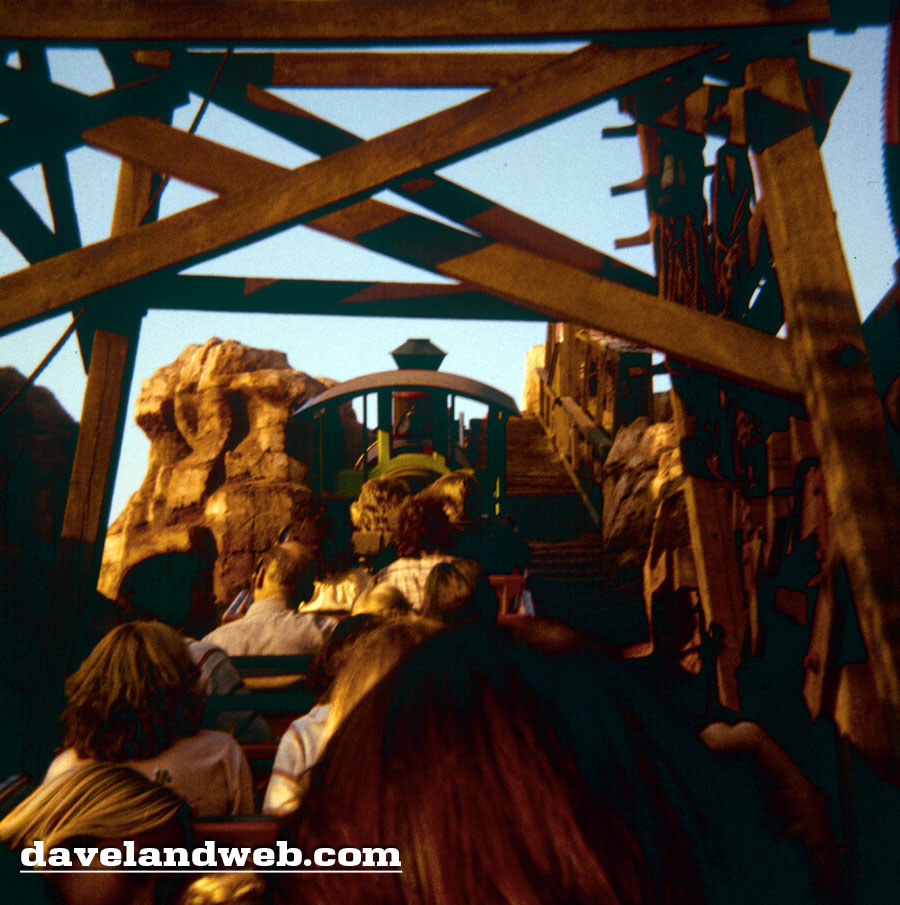 See more vintage and current Disneyland photos on my
Disneyland web page.