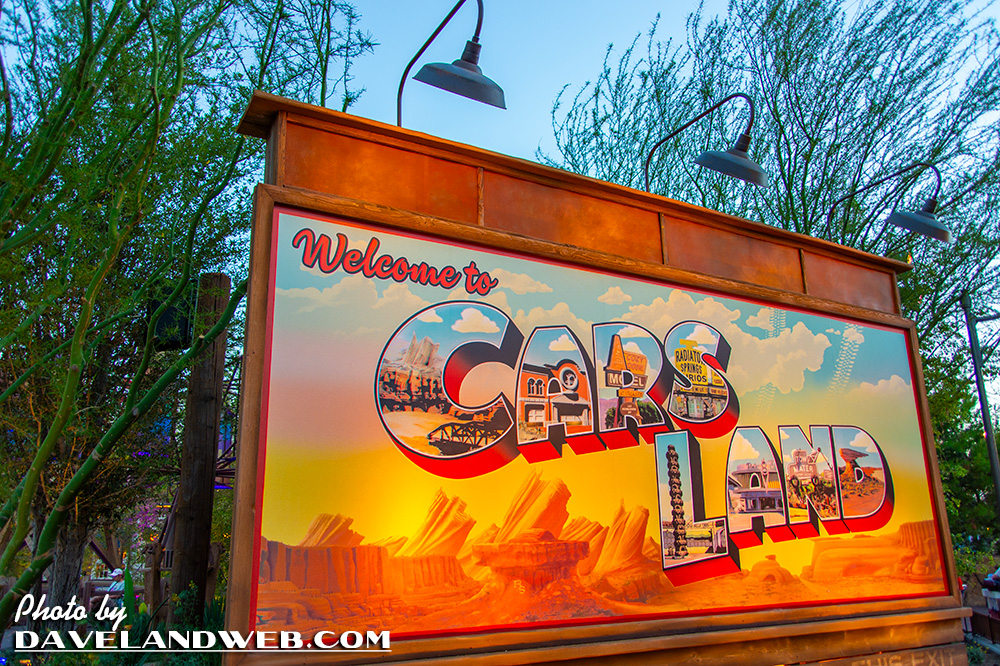 I was starting to get hungry for dinner, but thought I'd take a spin through Cars Land and see what the crowd levels were like (just in case I could squeeze a Radiator Springs Racers ride in!).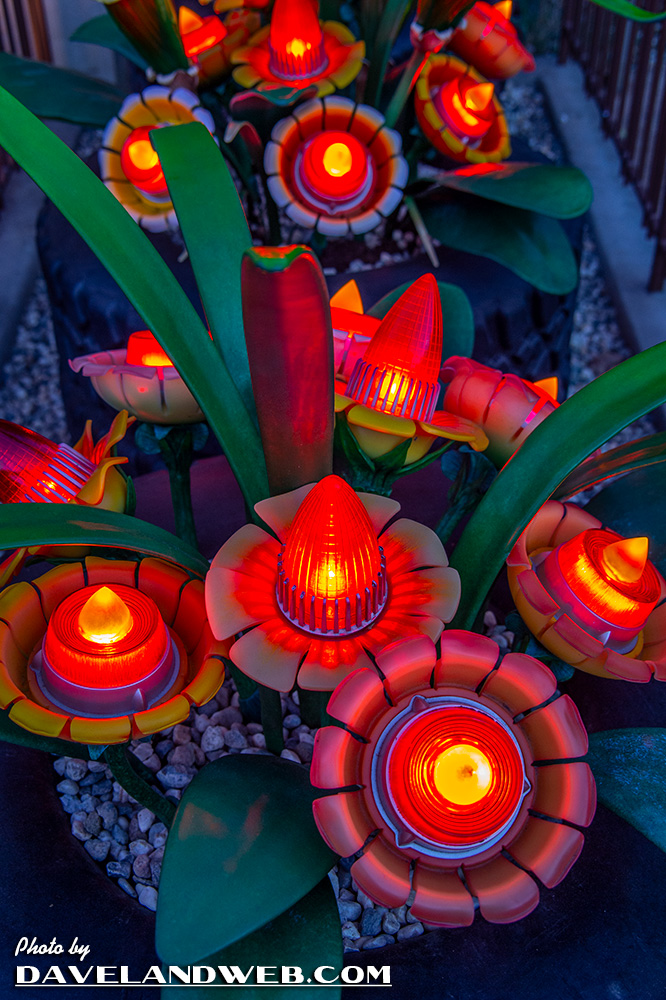 The line looked ridiculous, so I decided to just "take a lap" and get a few photos. Overall, Cars Land seemed a little more breathable, other than the plethora of cast members with clipboards, looking very important.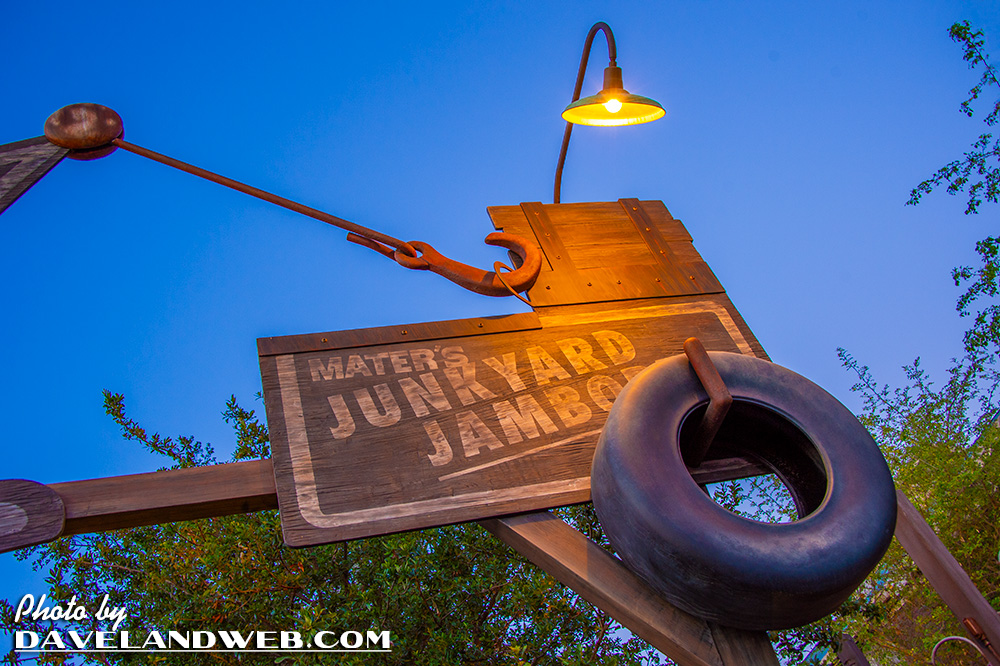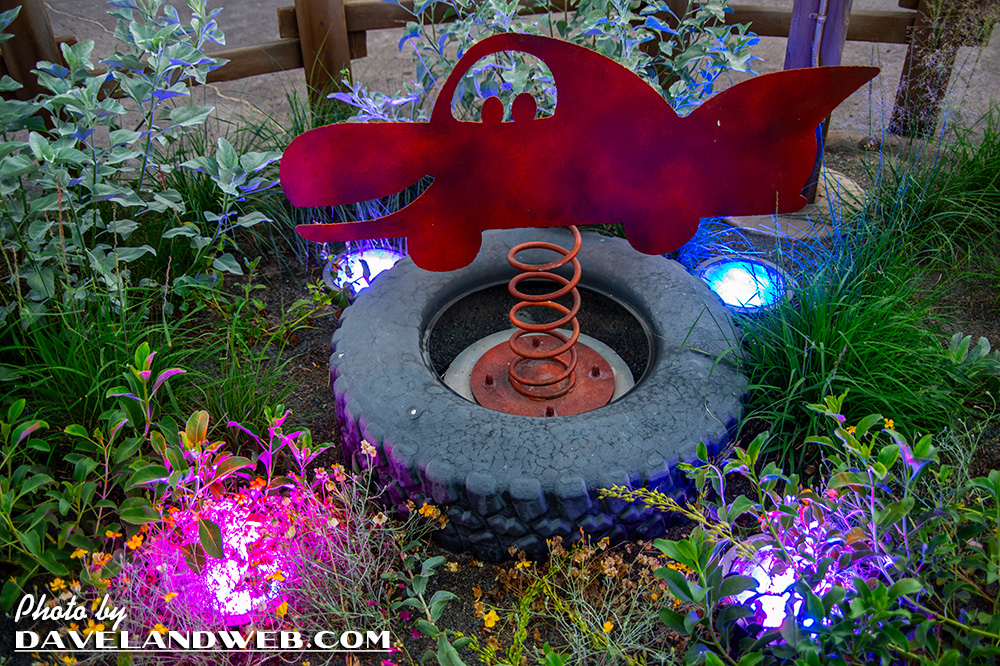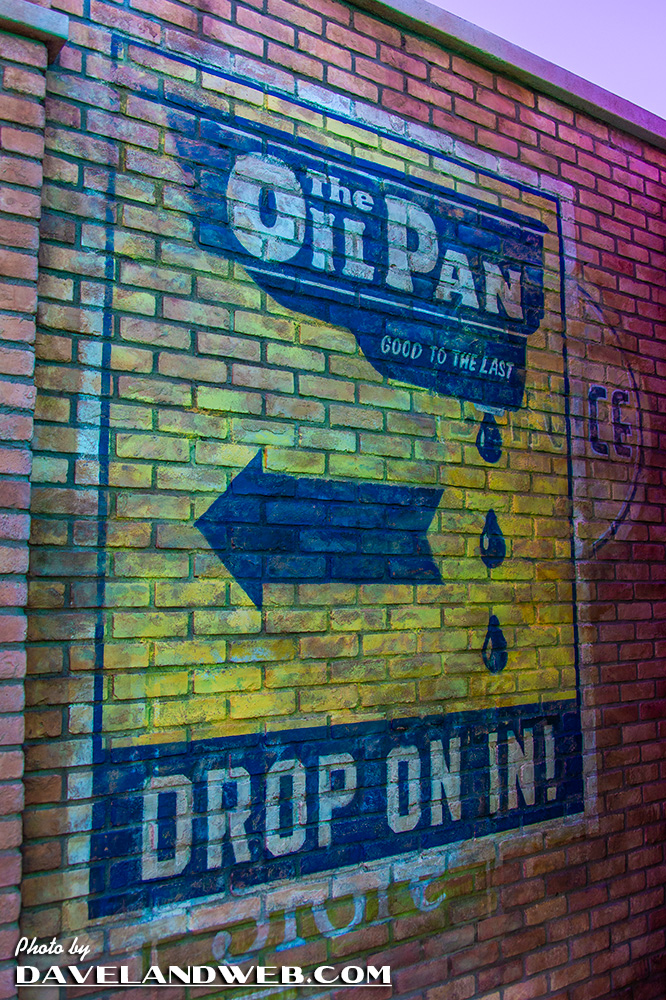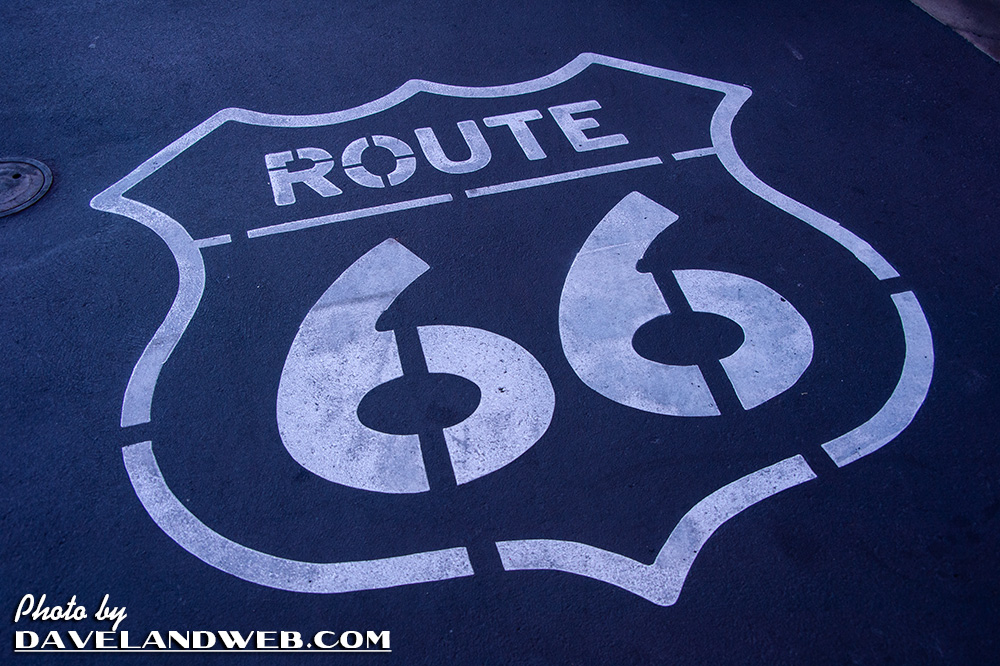 I ventured into Flo's for dinner, and although it looked fun and I have been wanting to try it, I decided to take my chances at Carthay instead. It should come as no surprise that I still managed to get a few photos.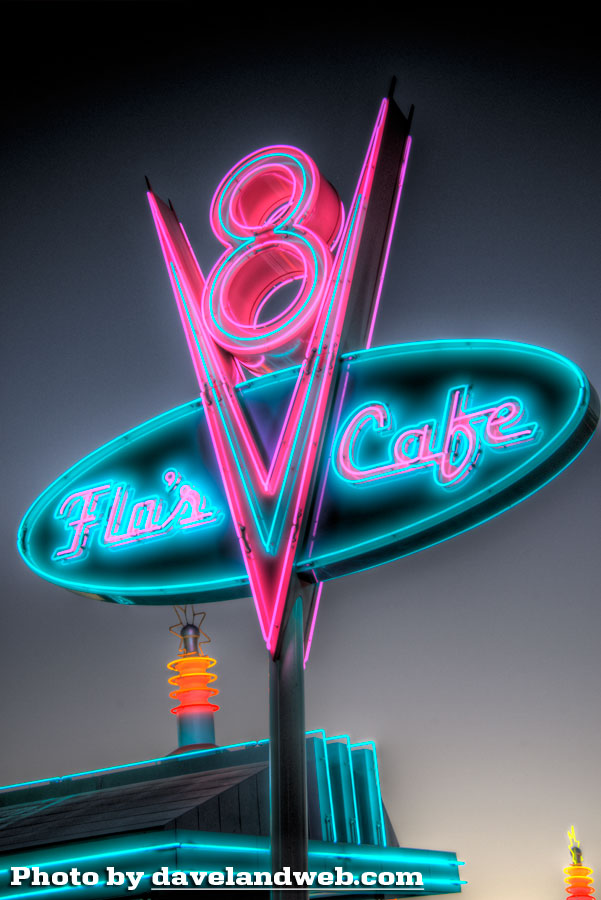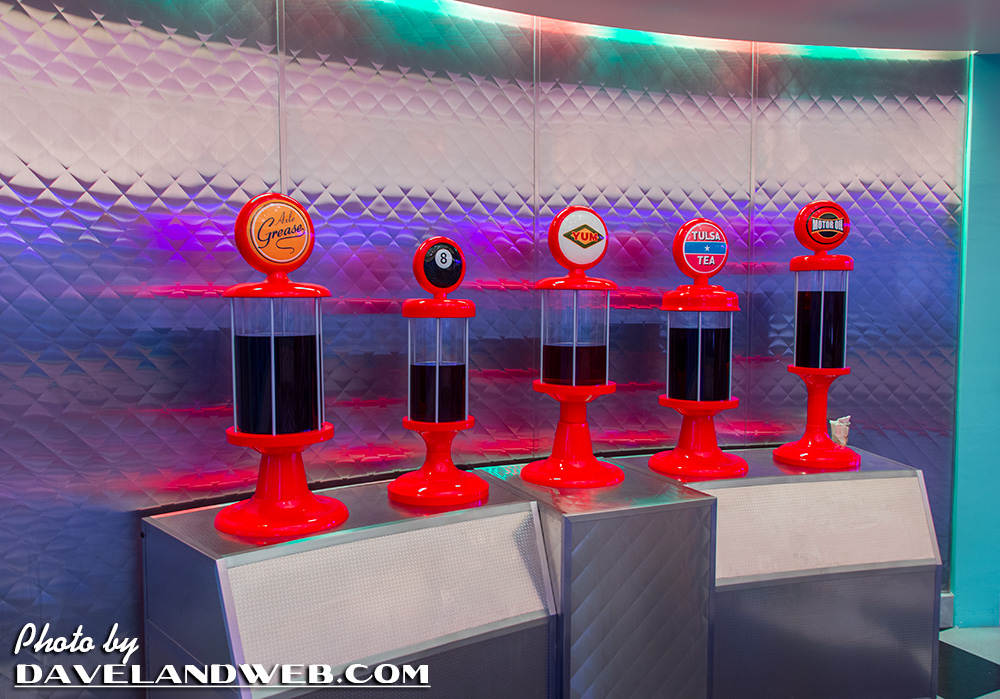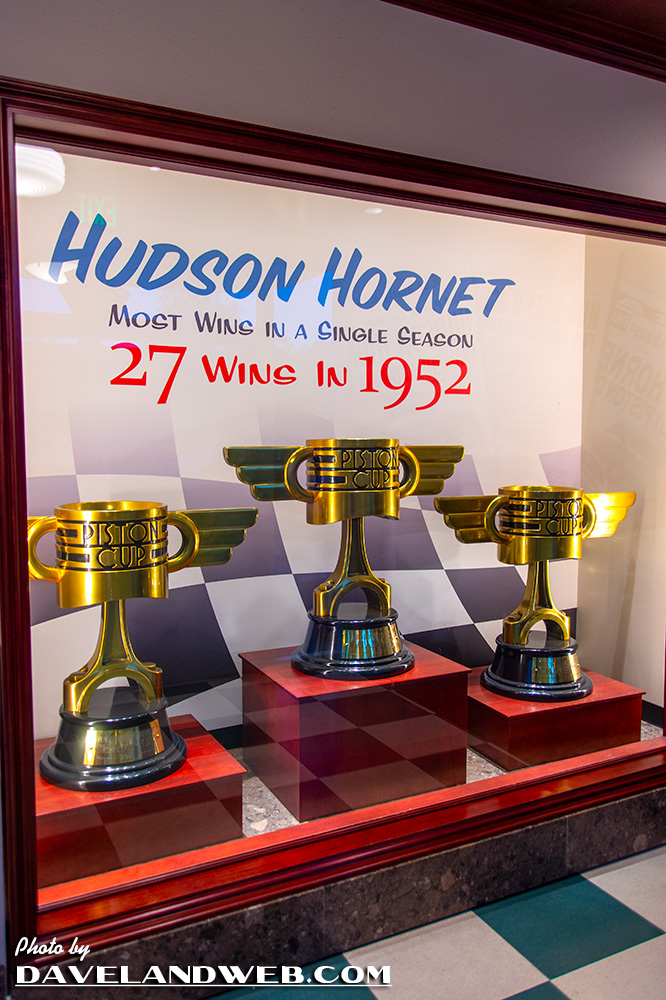 There was a bit of a wait in the lobby of the Carthay, but needless to say, the time flew by as I attempted to capture as many details with my camera.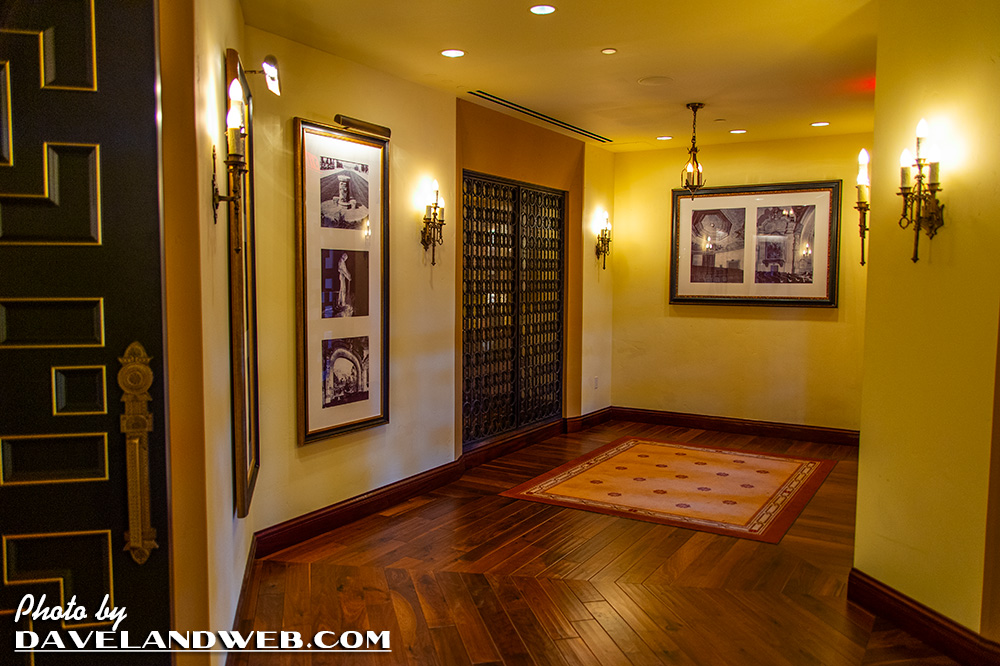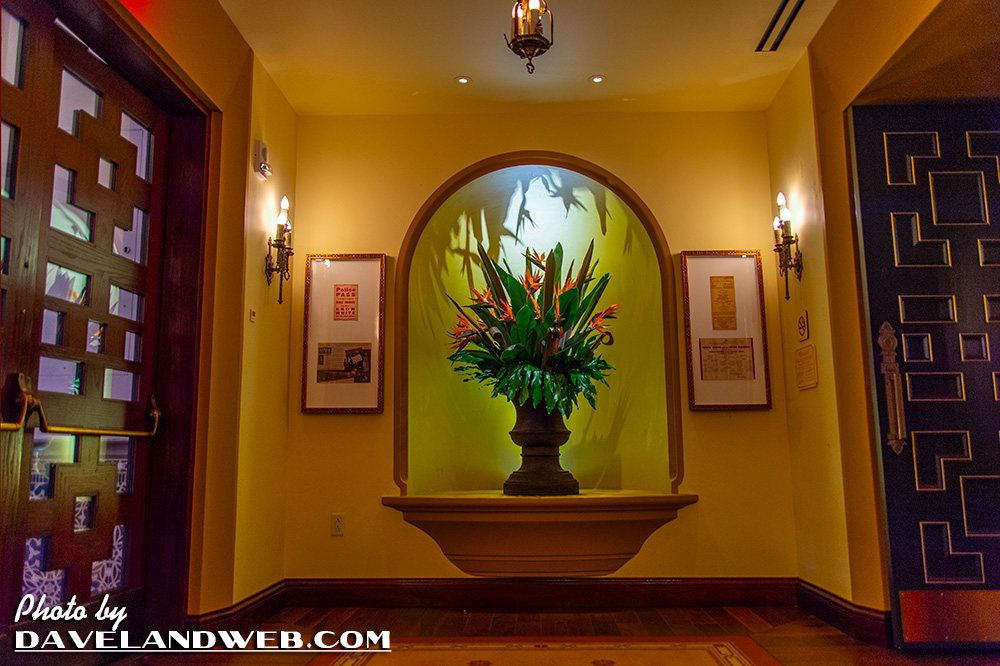 As for the decor, I cannot say enough positive things about. It is hard to imagine that this building is new, as opposed to a historic structure that has just been recently restored.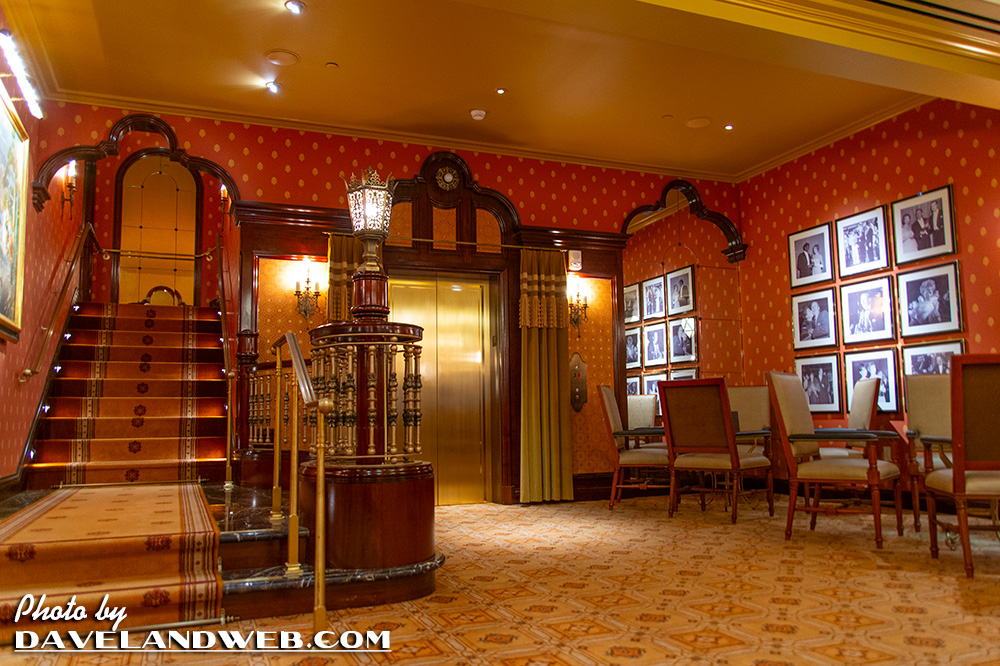 And the light fixtures; I could have spent hours on those alone.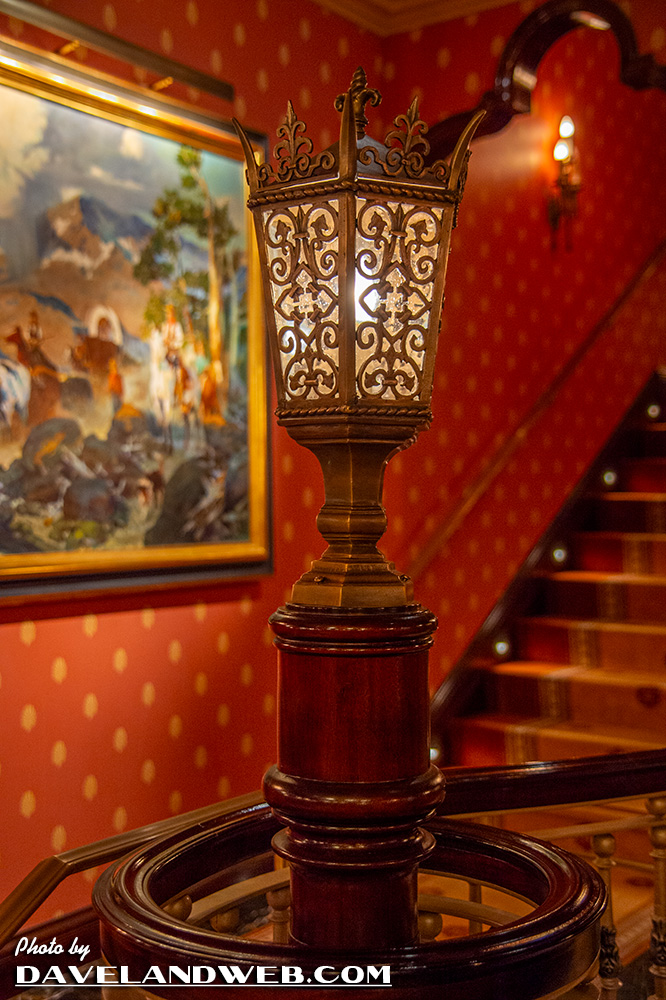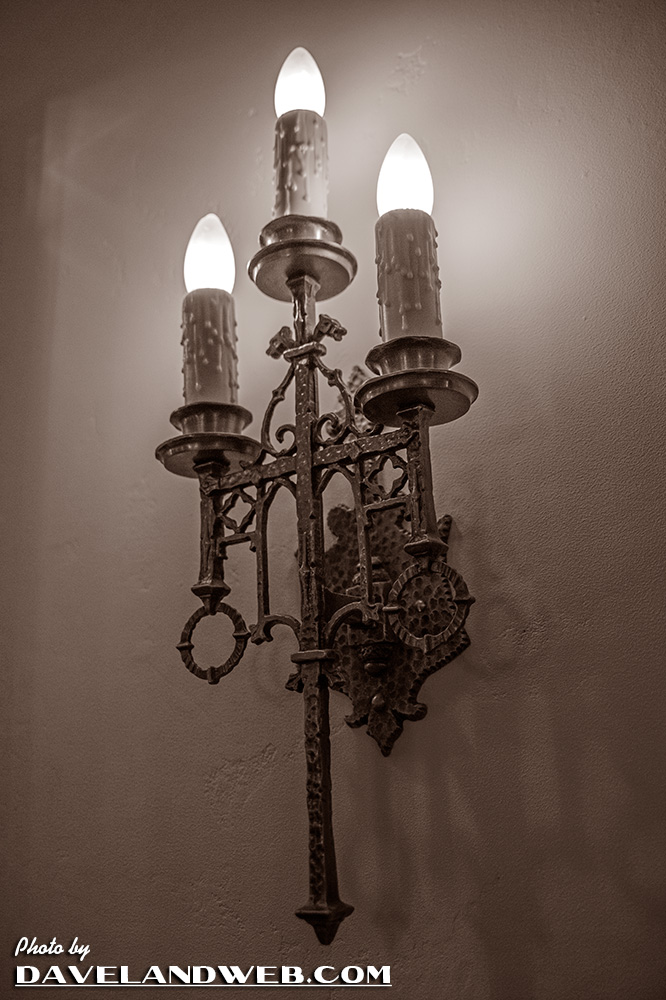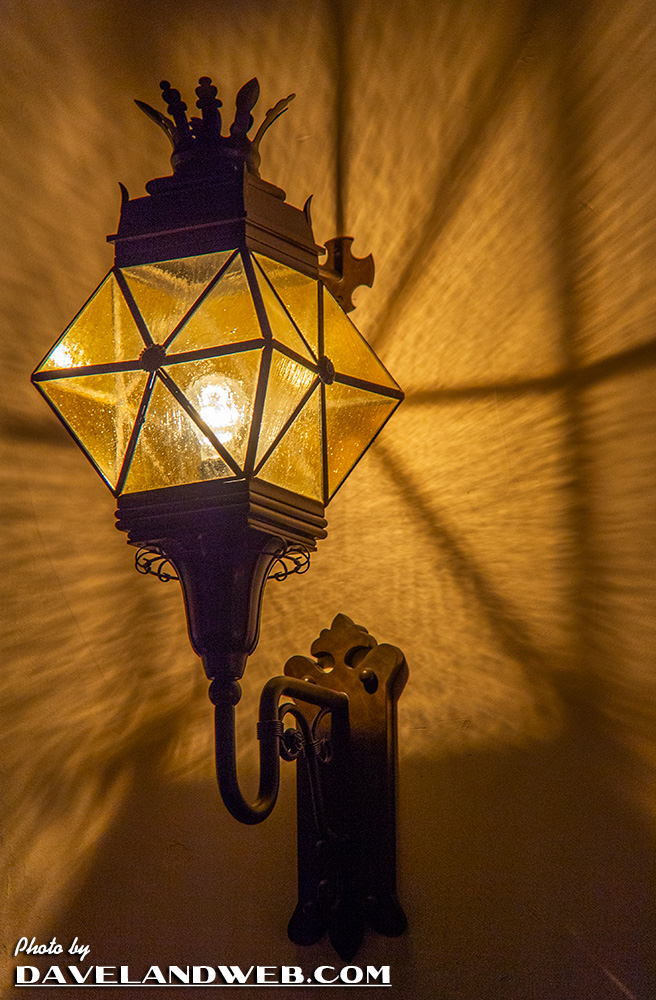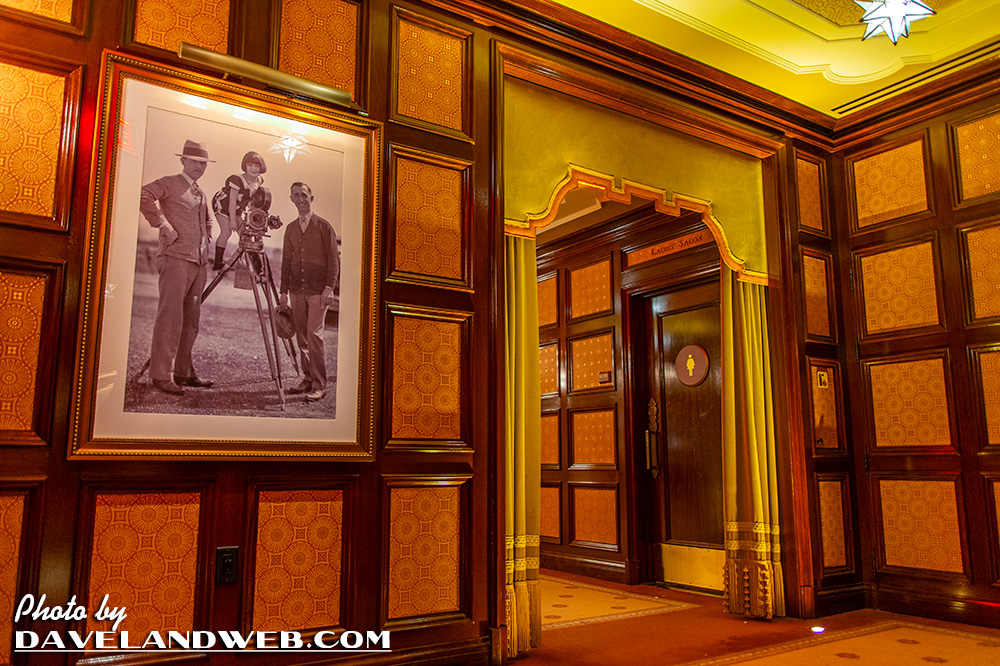 As for the food...it was so delicious, that I didn't bother with photographs. They couldn't have captured how tasty it was, and with the low lighting, it just wasn't worth the time and effort! Since I am still in training for the Disneyland Half Marathon, I didn't want to go too crazy on my meal, so I had the caprese for my appetizer/salad and the pappardelle pasta with chicken meatballs. The caprese was delicious; it had an unexpected element of lemon ice which added a wonderfully crisp zest. The pasta was also tasty, with just the right amount of spice to the meatballs. Yum! My big downfall...choosing the biscuit "upgrade" instead of the bread. I ate the entire basket of biscuits. Oh Good Lord were they out of this world. Obviously, I had to skip dessert. The service was friendly and attentive; my water glass was always full, and the waiter checked back just enough times to make sure my meal was going well.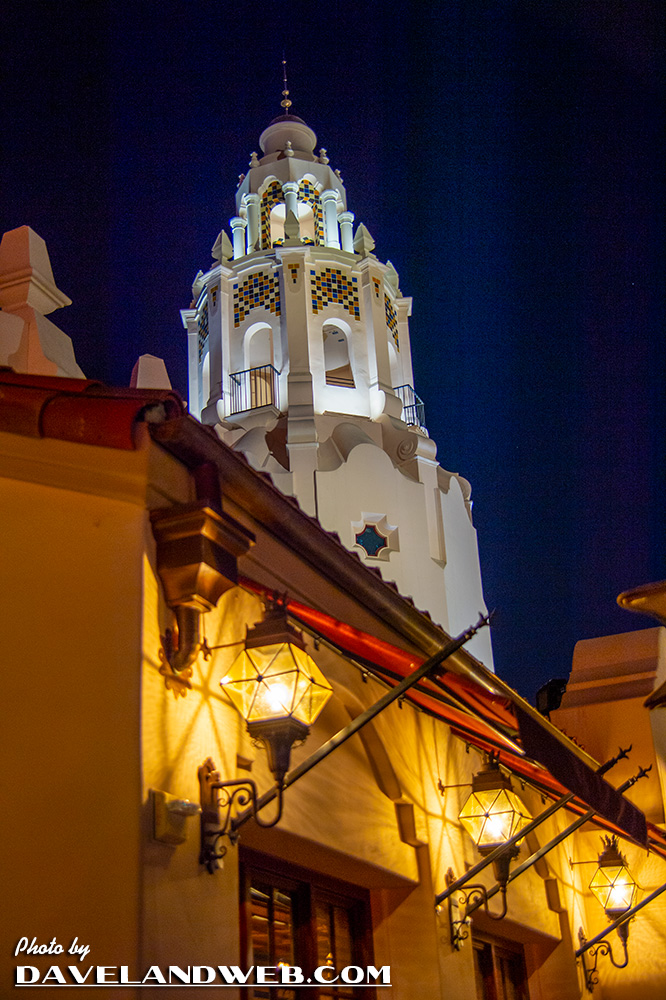 My table was on the balcony upstairs, which gave lovely views of Buena Vista Street and Hollywood Land. None of my photos came out too well; there were enough trees, wires, and tourists to keep them from being gems. Still, in person, the view is spectacular.
The real showstopper of the restaurant is this ceiling mural. I plan on coming back not only for the food, but to get some more shots of this: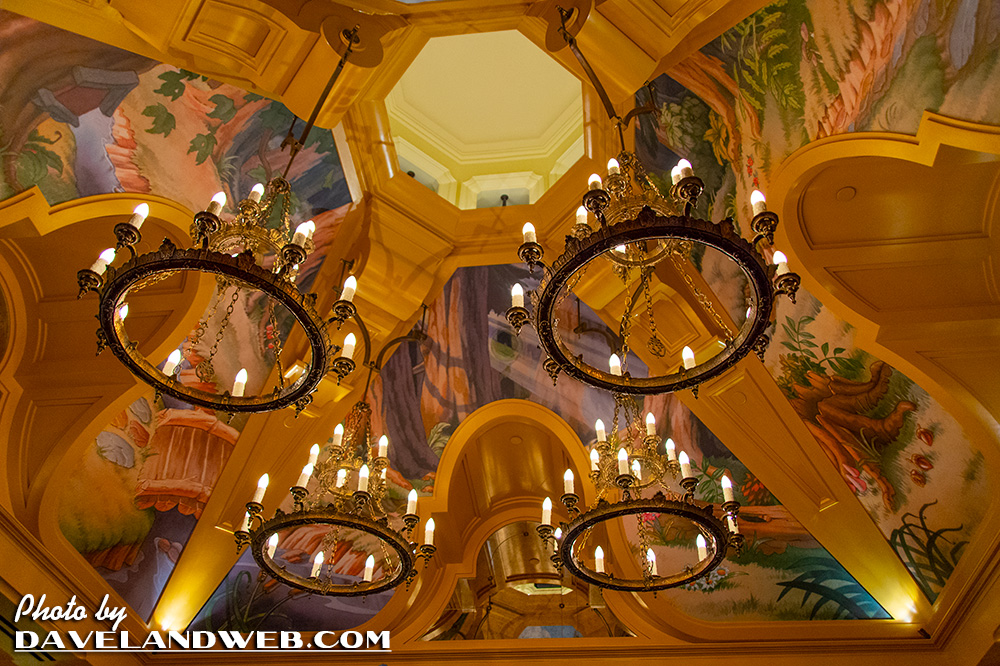 For Connie, I had to take a restroom photo (she has the same "sickness" of documenting as much of the park as possible!):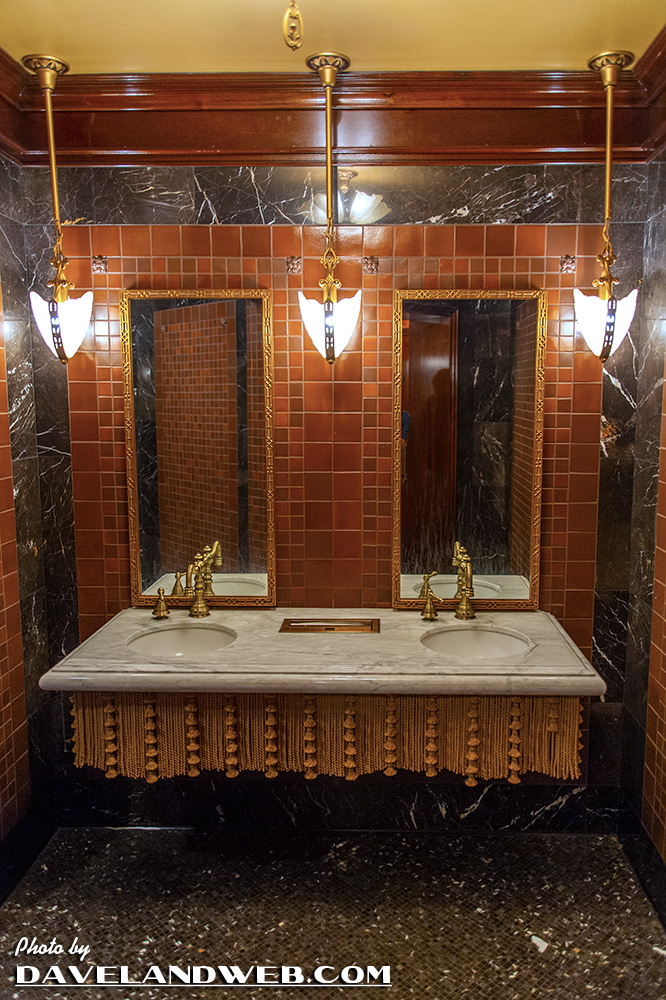 Overall, my dining experience was fantastic, and I found it sad to leave Carthay. As our former Governor says, "I will be back!"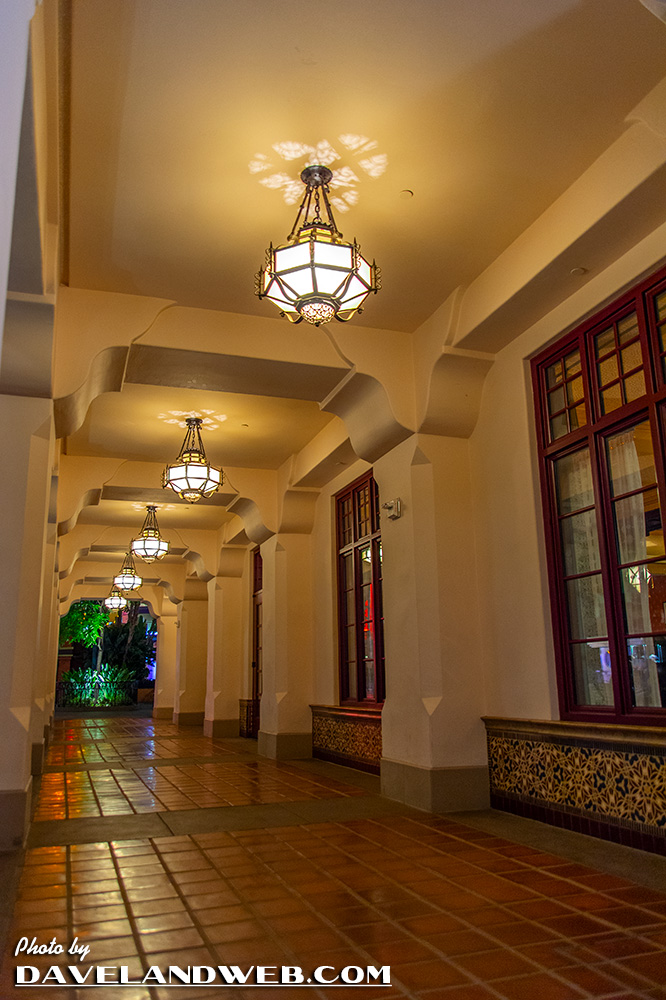 One more installment to go!
See more vintage and current Disneyland/DCA photos on my
Disneyland web pages.