It's September 1962, and you're getting closer to the park...closer...closer...underneath the Monorail pylons...
approaching the ticket windows (well, actually, this is the exit, but you're a smart cookie...you know to walk around to the right).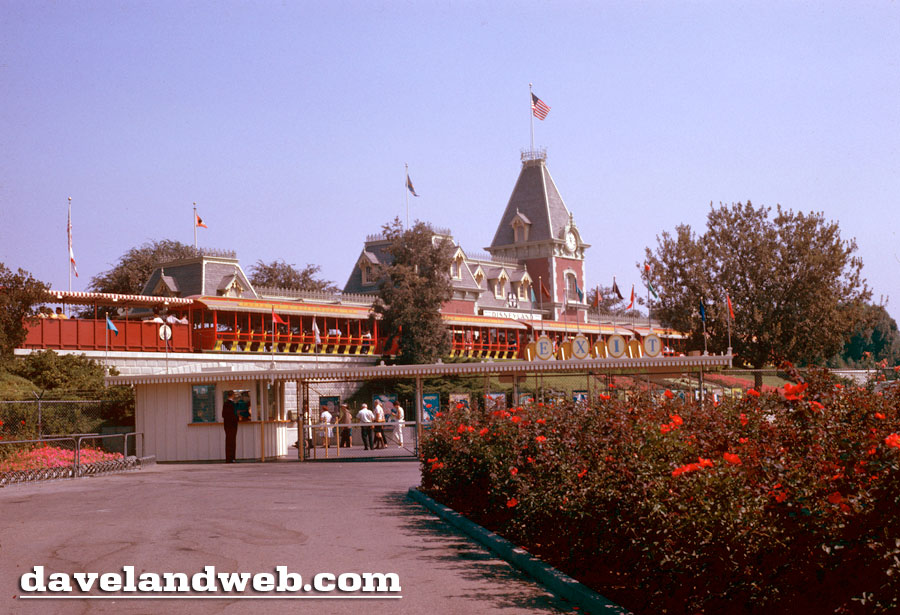 And then you're in, with Mickey greeting as you walk through the turnstile. What a fantastic way to start your day at the Happiest Place on Earth!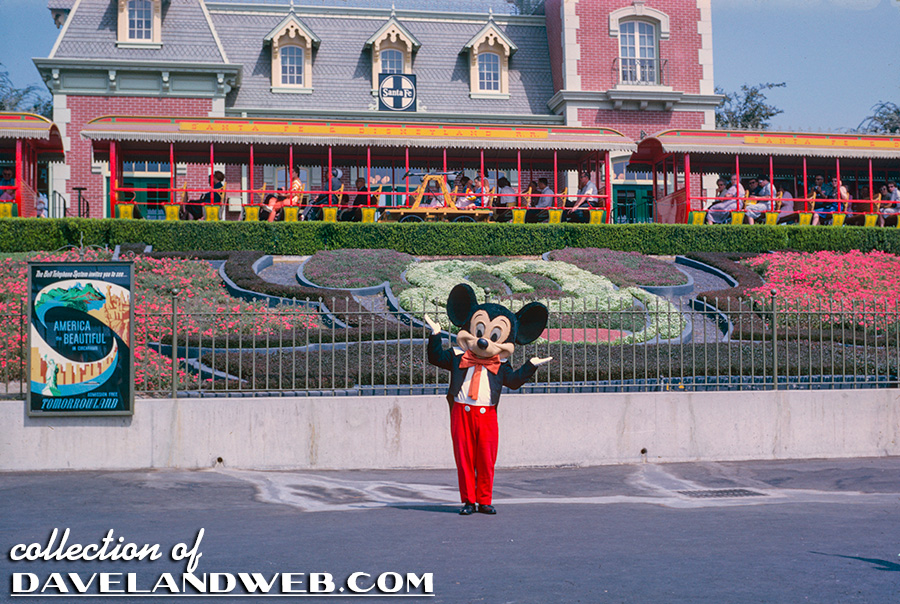 Shopping for plastic flowers wouldn't be at the top of my list, but I won't judge these people for that little lapse in taste. Not one bit.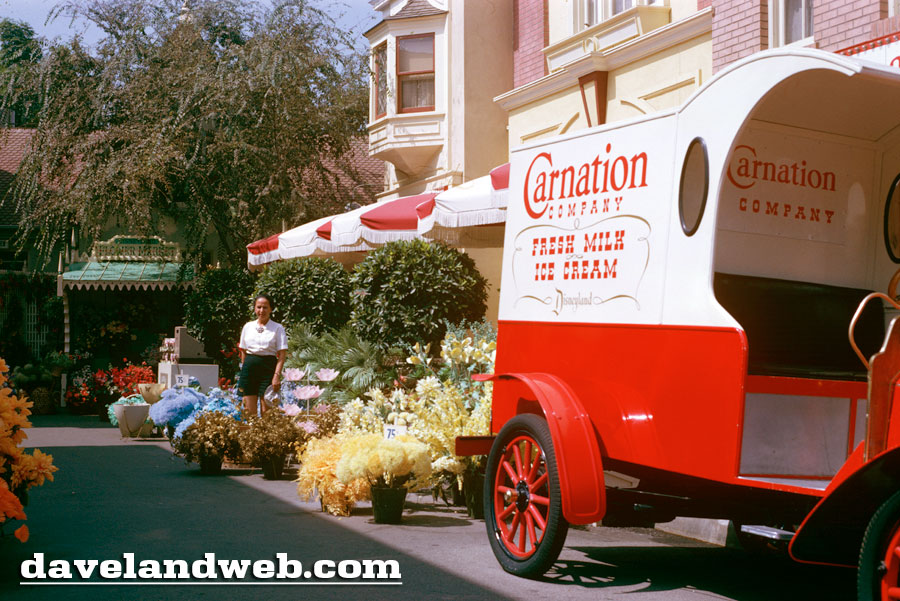 Instead, I'll just display a little envy for this guy being able to pose inside the cool Carnation Company Truck parked on West Center Street. Don't think that stroller parked against the window went undetected here either, no sirree!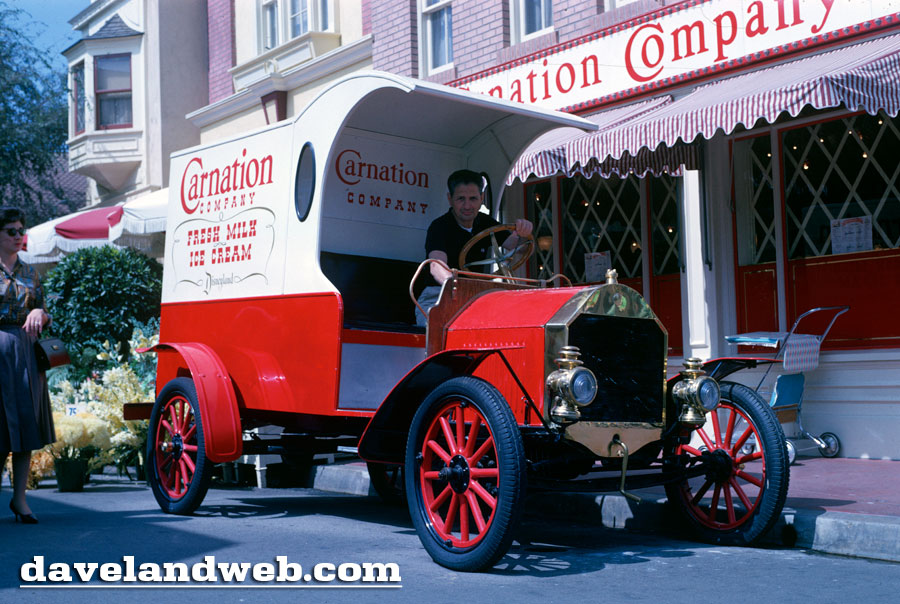 Central Plaza can be so overwhelming; where to go first? The Castle and Matterhorn send out conflicting signals, making it difficult for guests to choose. Oh the pain.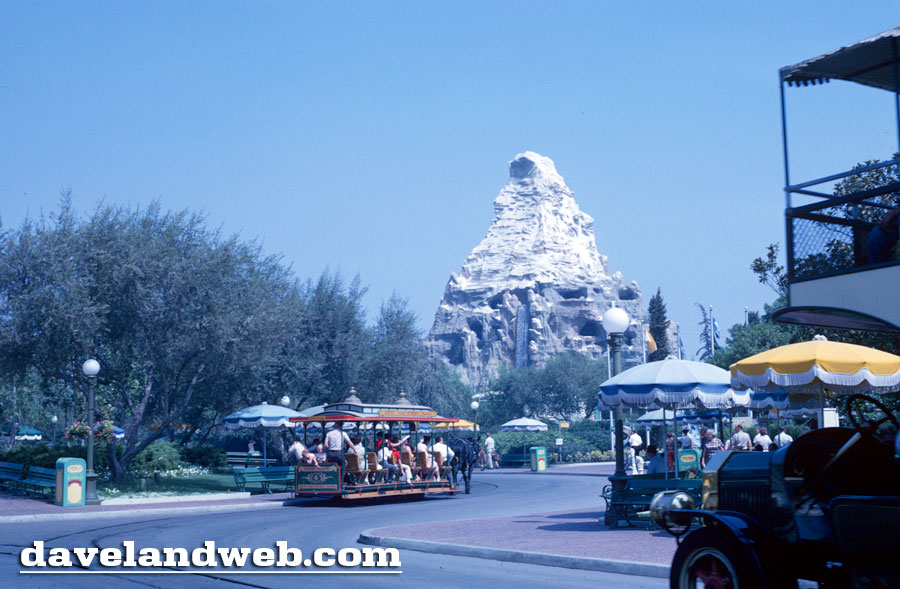 Fortunately, this particular guest decided to spend some time at the Monsanto House of the Future. This little Avenue of Flags represented each of the States, with an accompanying plaque/sign for guests to get edumacated by.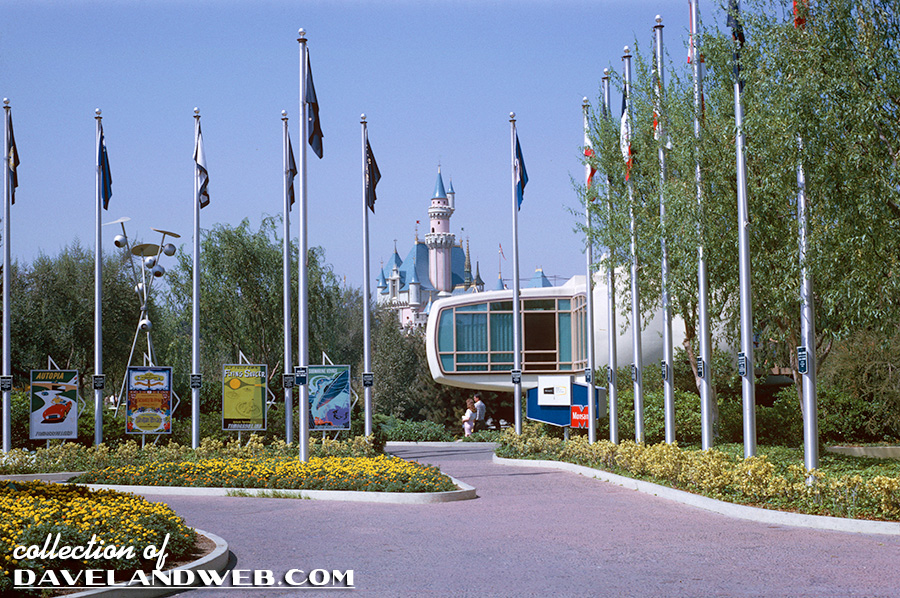 This guy sure loved plastic homes.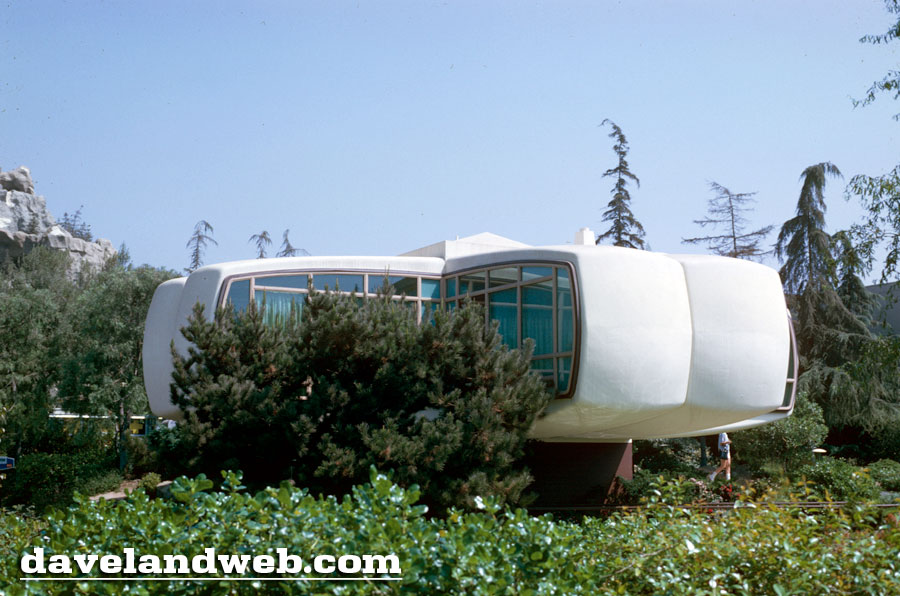 Can you hear him now...yelling across the little lake...attempting to get his best girl to pose?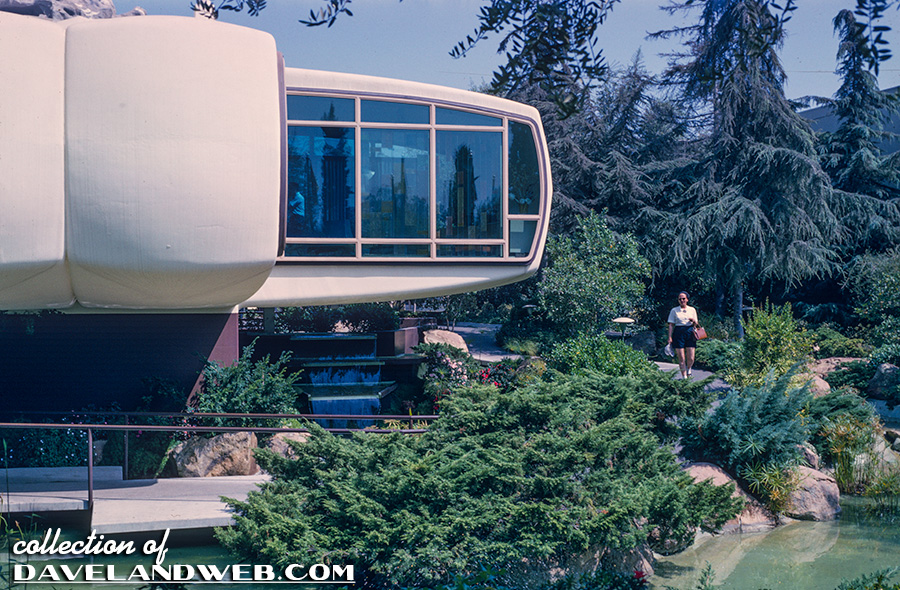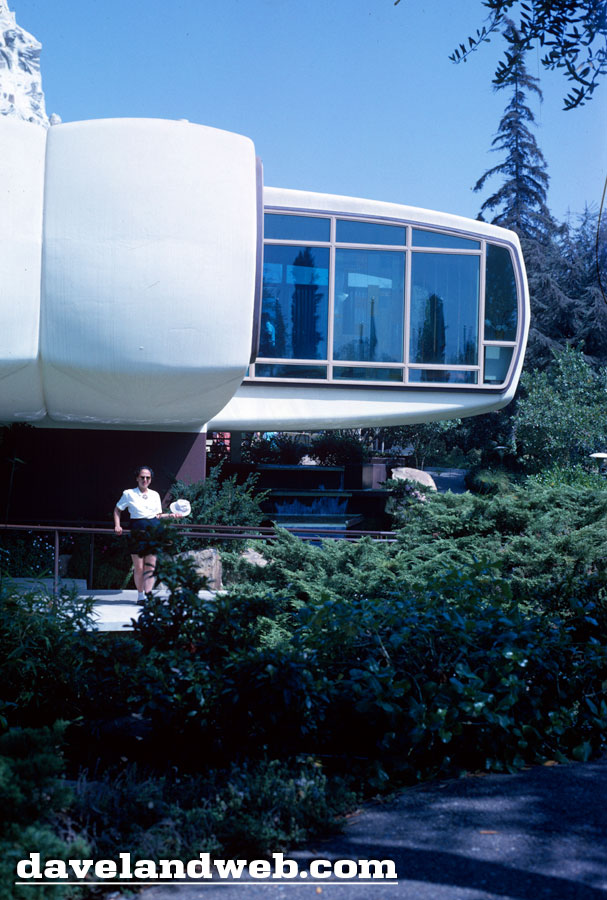 Merciful heaven...he even captured a decent inside image. If I could only send this man my gratitude through time I definitely would...along with a request to get some more interior shots!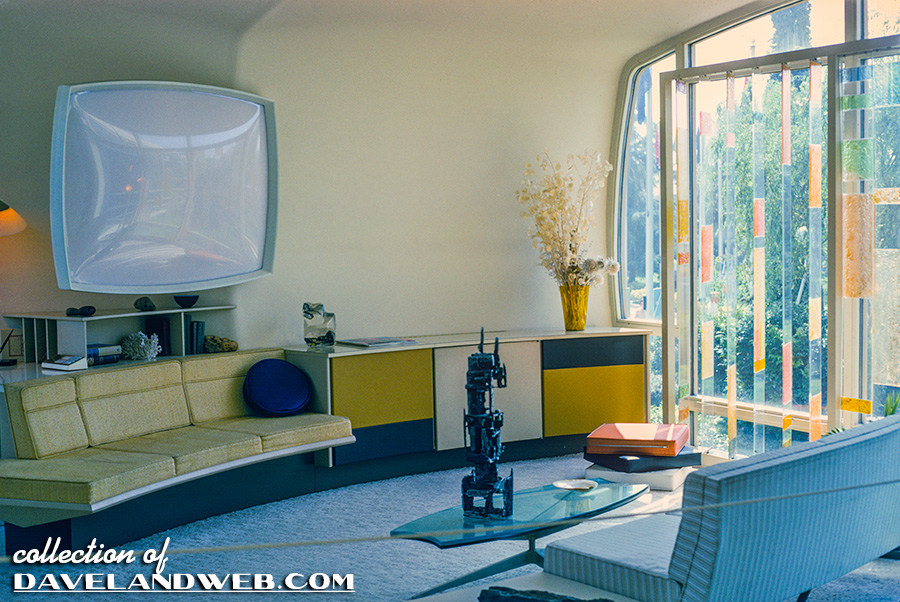 Last one for today...a shot of the Matterhorn.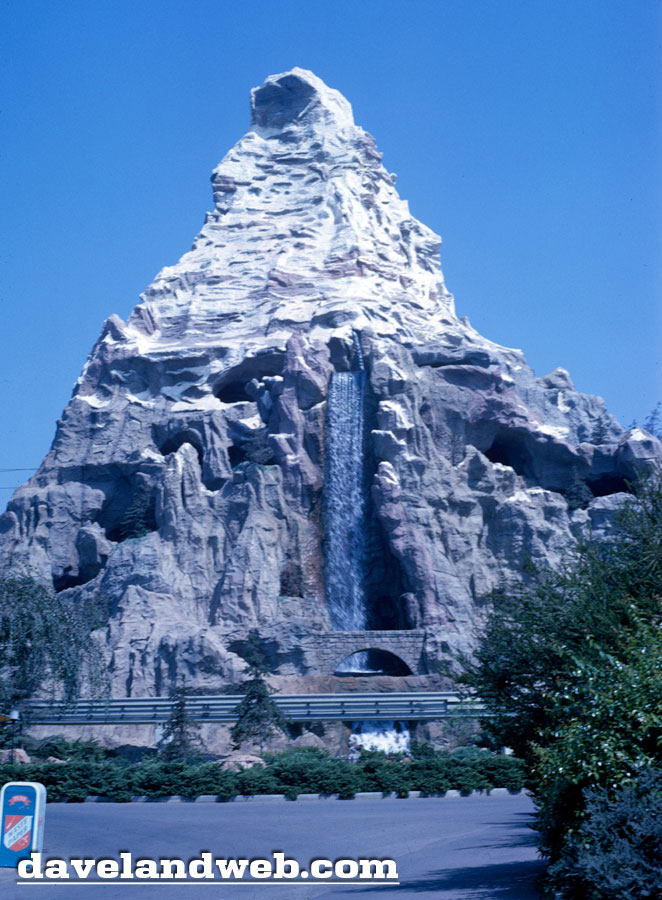 Similar vantage point 50 years later, just a little closer and at night: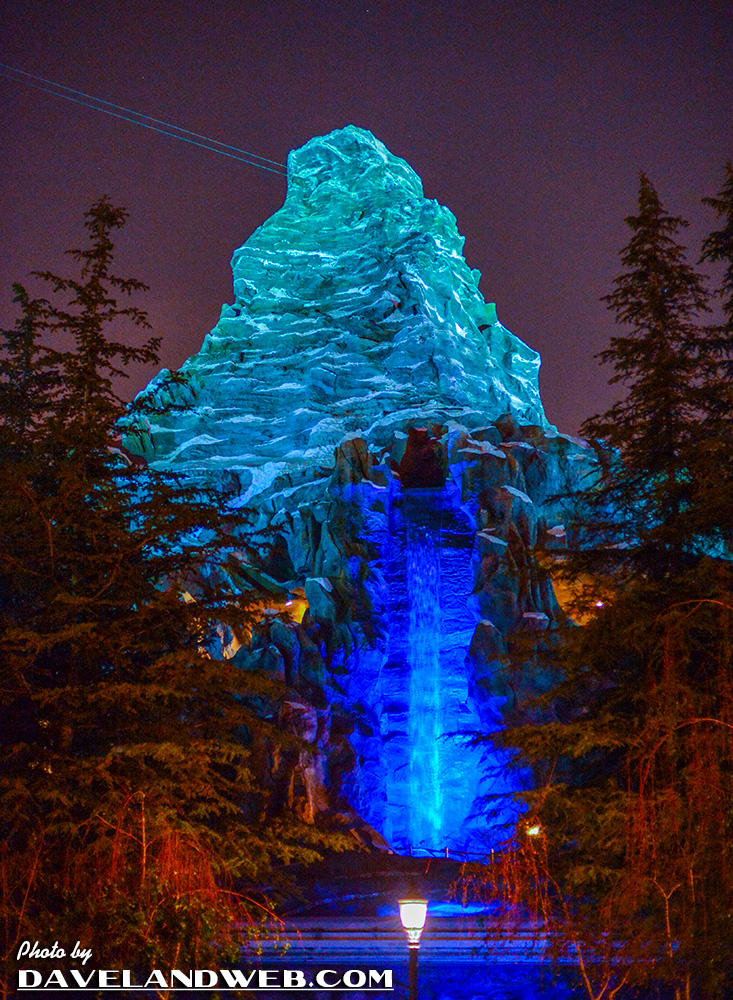 See more vintage and current Disneyland photos on my
Disneyland photo web pages.