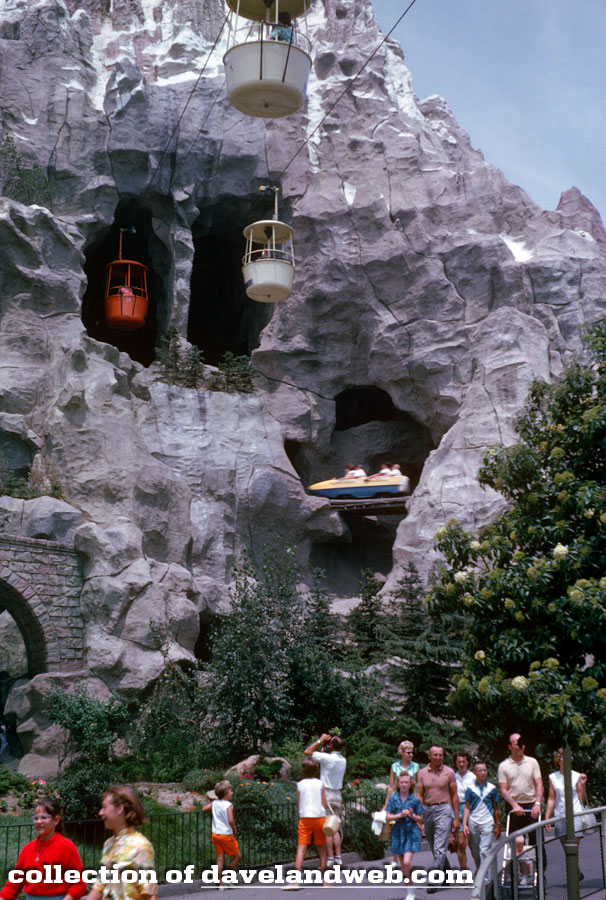 Our hot summer in Anaheim is about to get a little cooler, thanks to the splash of the Matterhorn!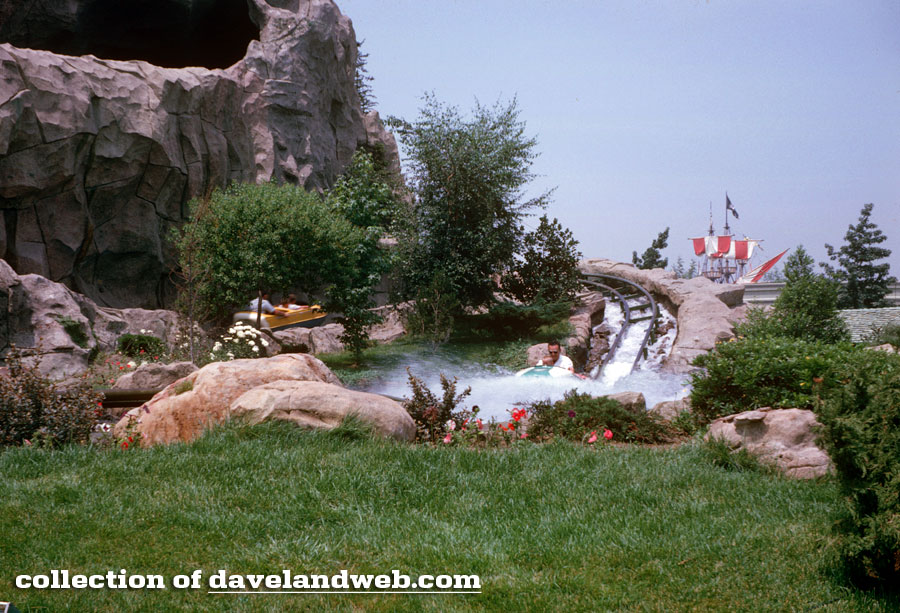 Let's zoom in to see the actual impact and splash!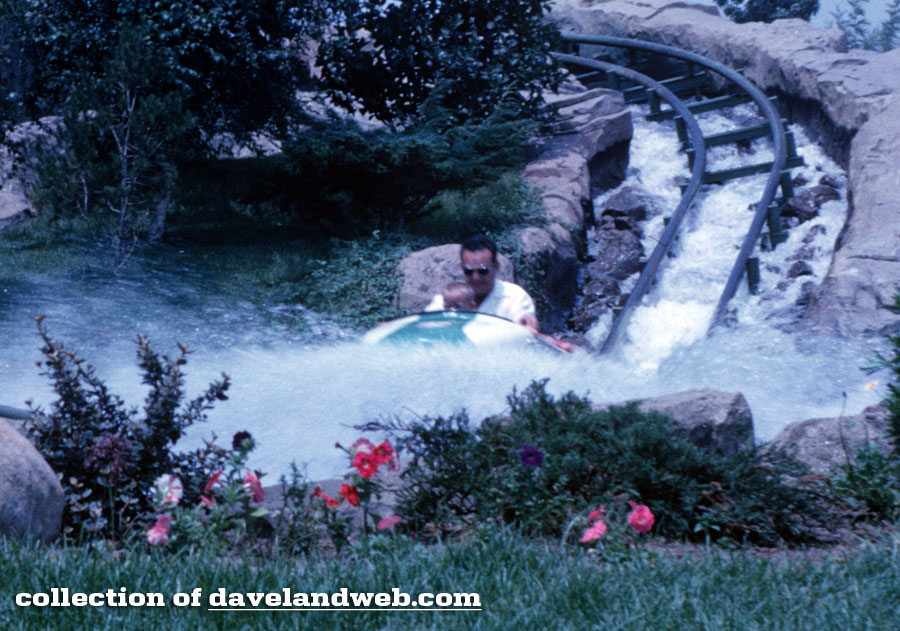 This has to be one of my very favorite Skull Rock images.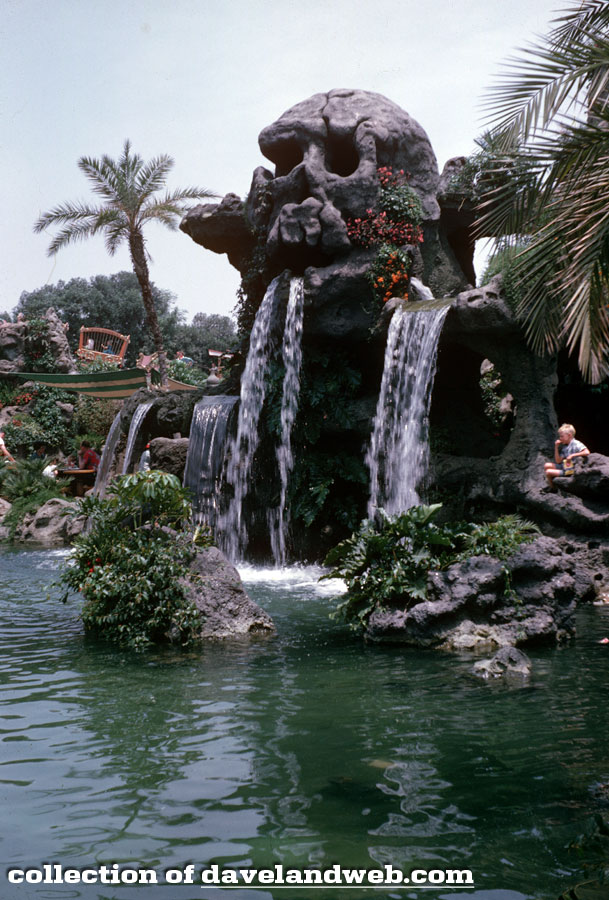 And here's why: this little kid is just relaxing, eating his potato chips, and contemplating how lucky he is to be at Disneyland!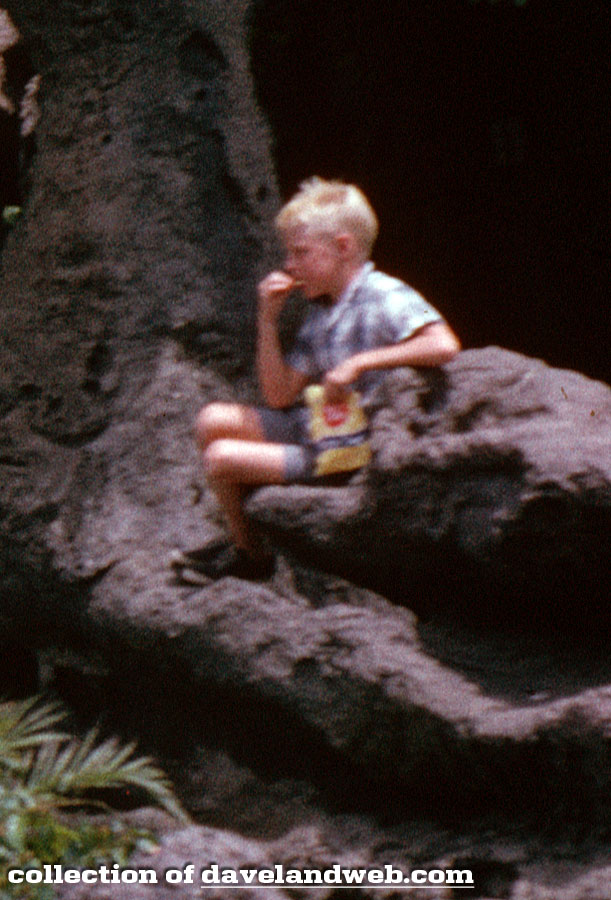 Our July 1962 photographer also shot the Chicken of the Sea Pirate Ship Restaurant: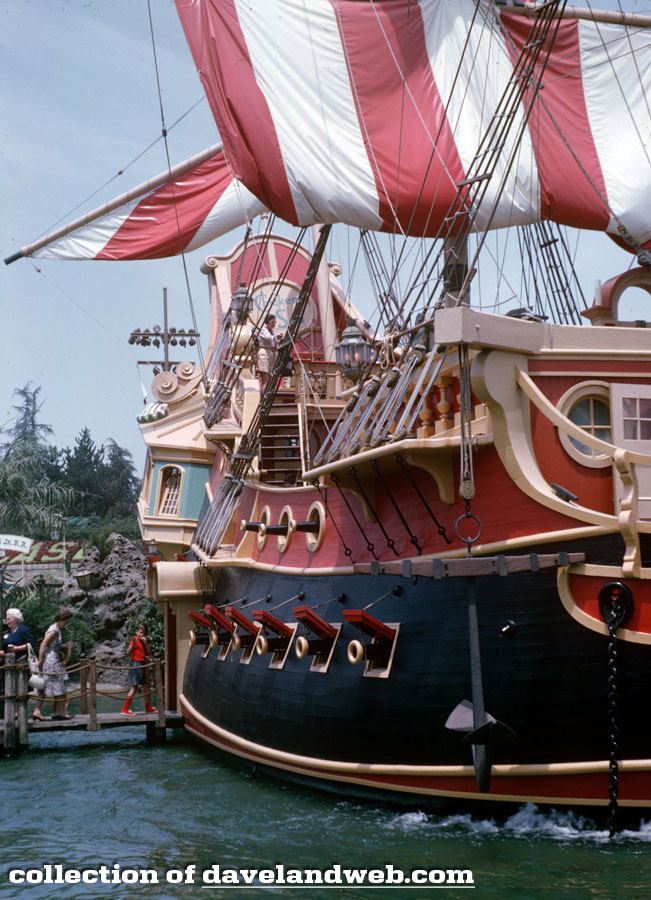 Check out the red on this kid; shoes, shirt, AND socks! I'd say red was his favorite color!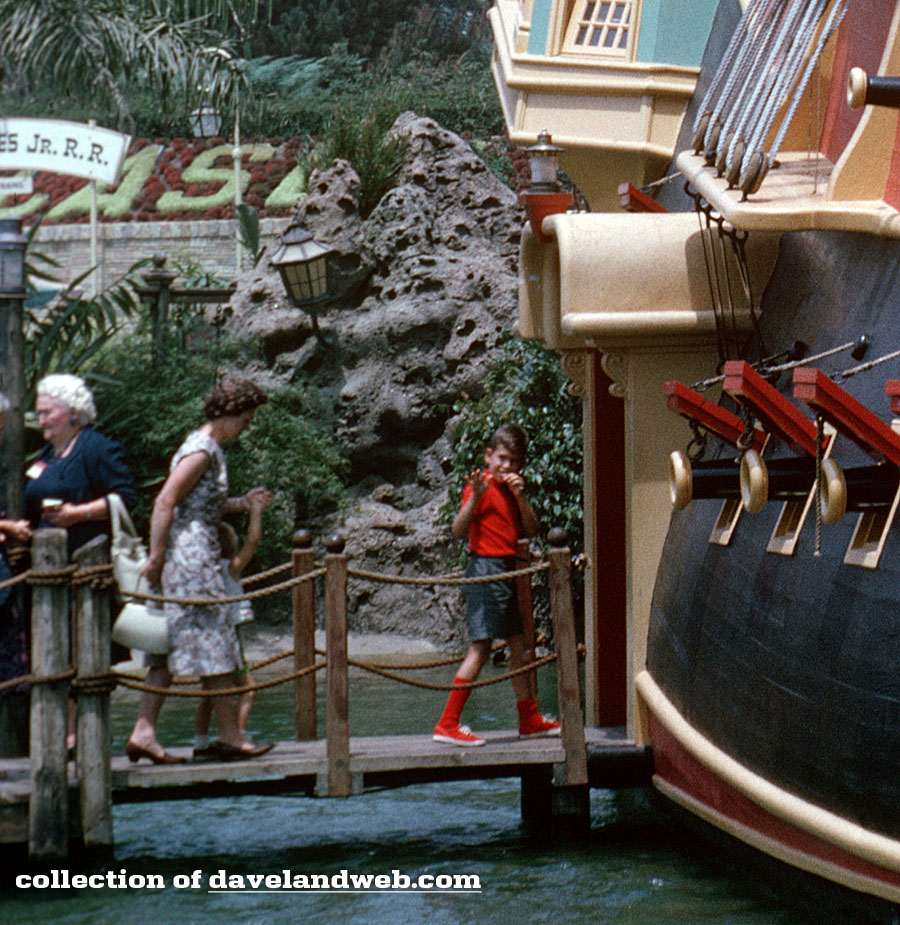 Last one for today is bound to make you dizzy; Major - if only I could show this one in Wigglevision!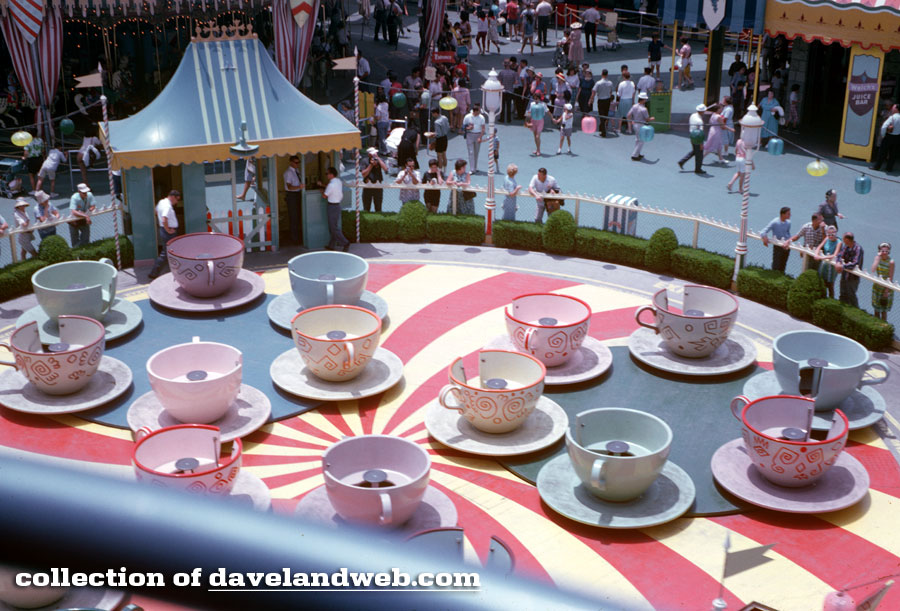 See more vintage and current Disneyland photos on my
Disneyland photo web pages.