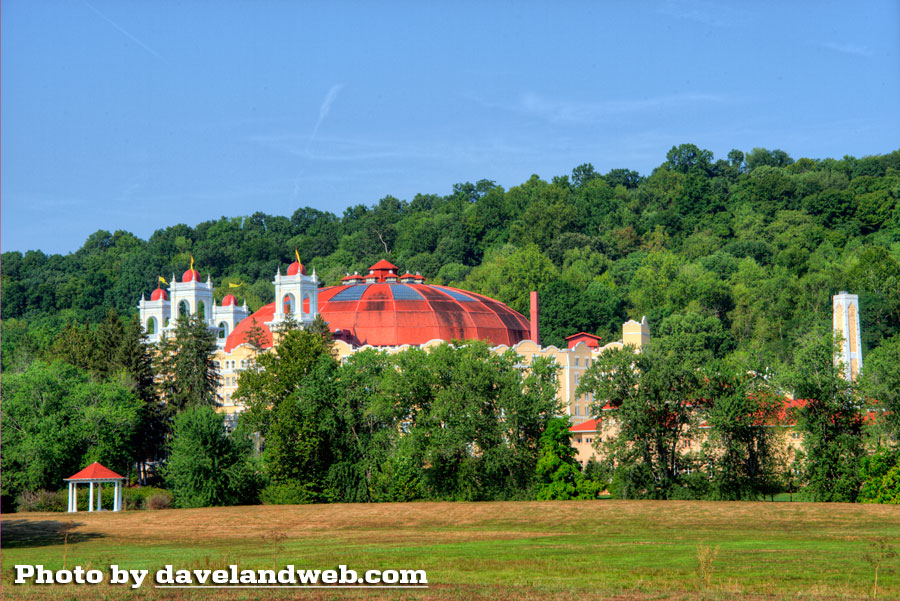 One post will not be enough to cover this hidden gem located in Southern Indiana. If you weren't aware of it ahead of time, you might even miss it while driving, as it is practically hidden behind the growth of 100+ year old trees.
With a gorgeous Indiana sunset to illuminate it, the West Baden Springs Hotel and its grounds are even more breathtaking. Built in 1902, it is definitely one of the most jaw-dropping buildings ever constructed.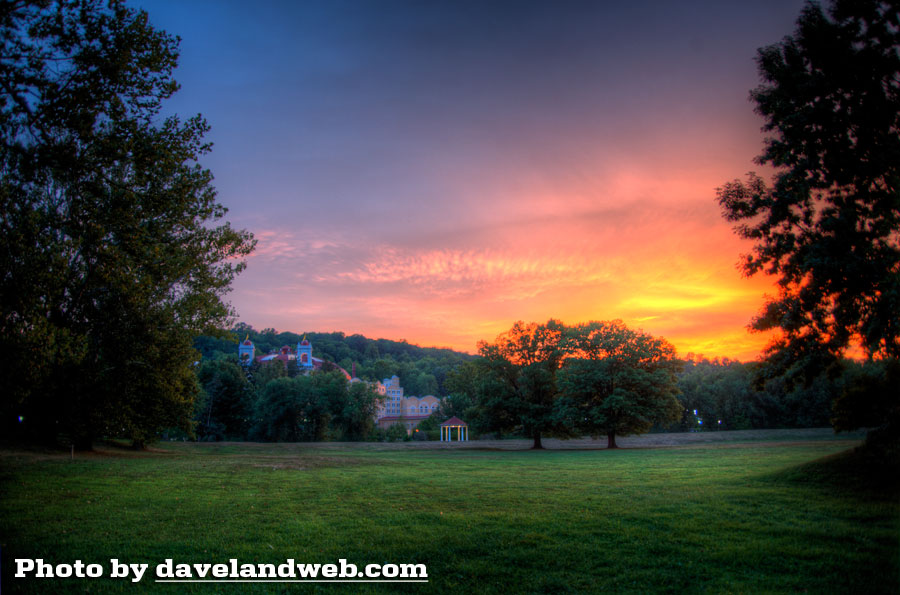 The entry arch is a beacon to tourists, with the icon of Sprudel located in the center, promising good health and relaxation at this resort hotel.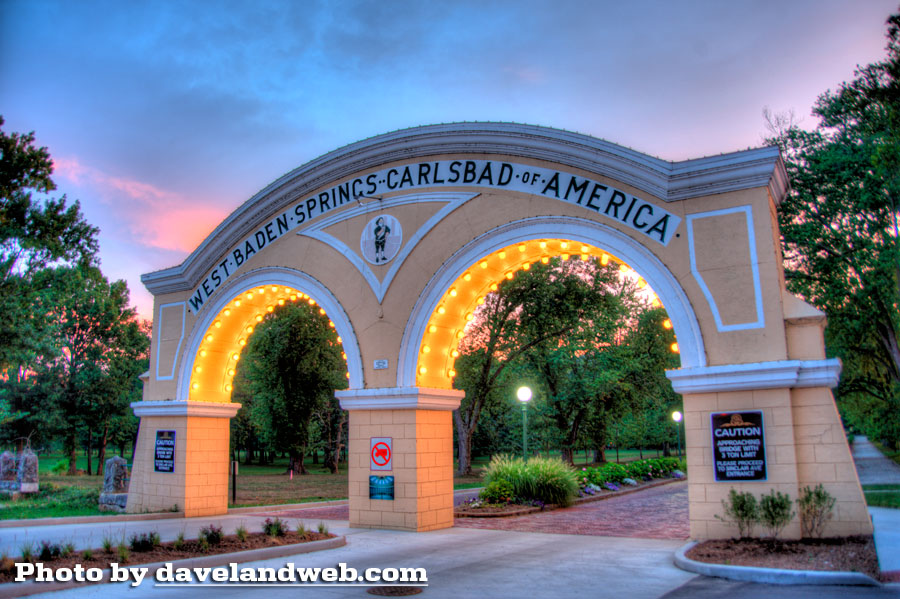 The brick-paved driveway helps to build up the anticipation. The shadows and shade from the tree-lined views make you feel as if you are traveling back in time.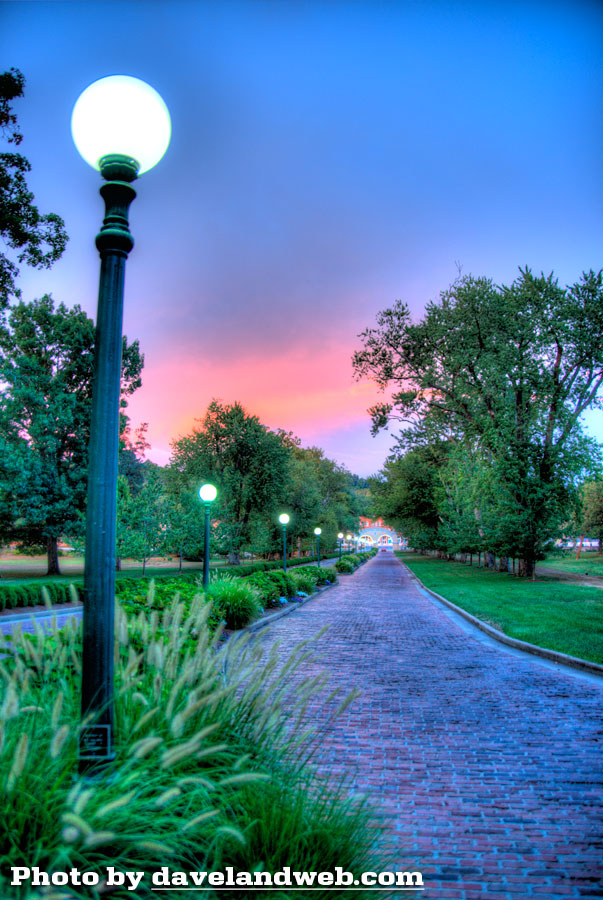 And then you arrive. Although today you would continue on around to the side of the hotel, guests from the roaring twenties would have entered here through the original lobby.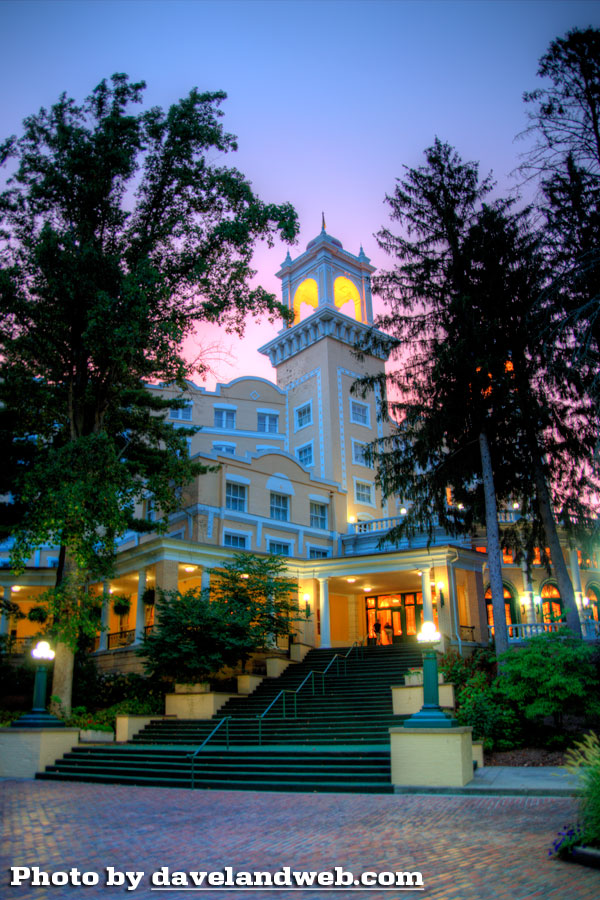 Step right up!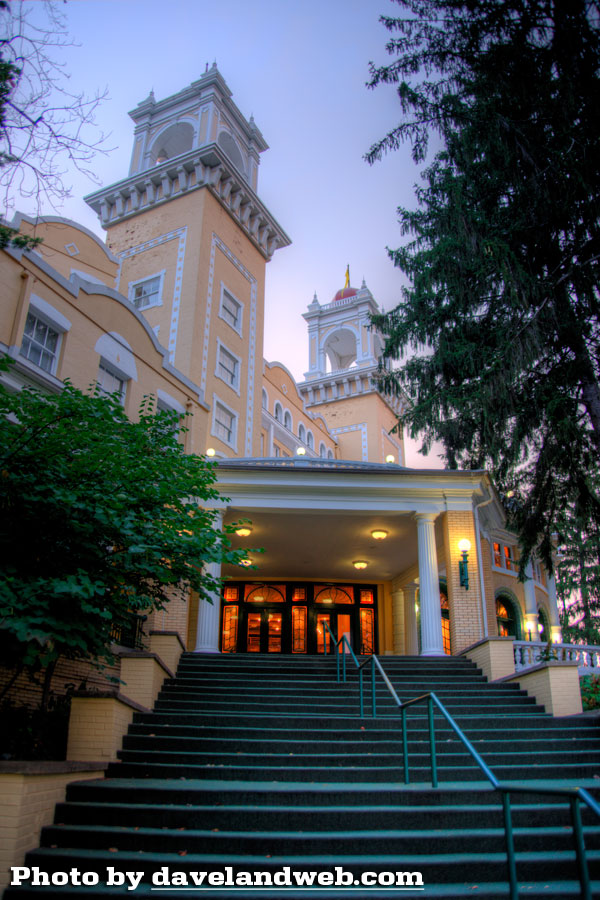 The tile emblem at the top of the stairs is the family crest of Lee Sinclair, the genius behind the construction of this architectural wonder and the original owner.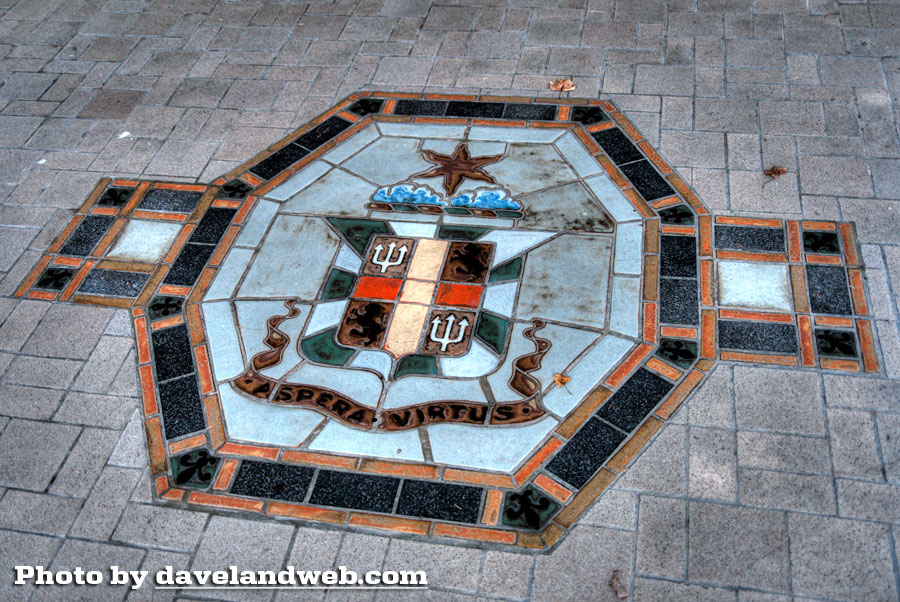 Ah, to rest and rock here on a lovely summer night.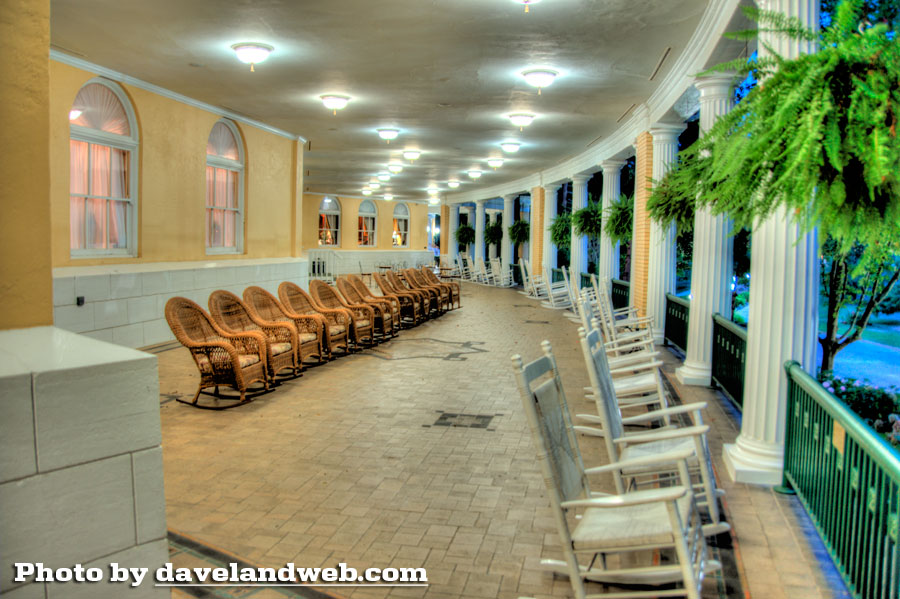 Despite its present day awful association with Hitler, this Indian symbol was originally a connotation for good health.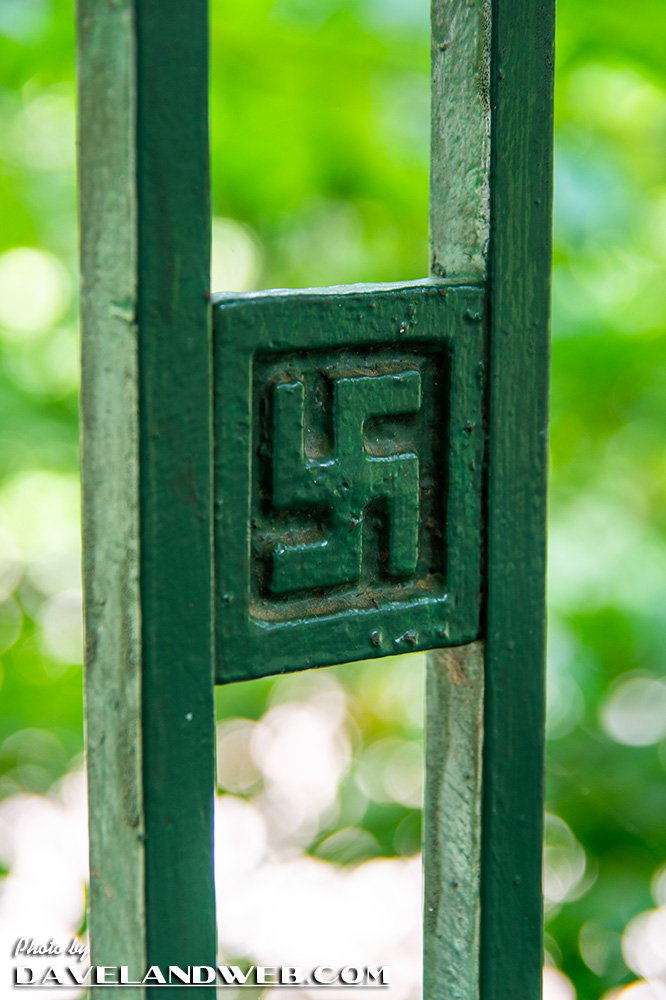 One of the four impressive Moroccan Towers.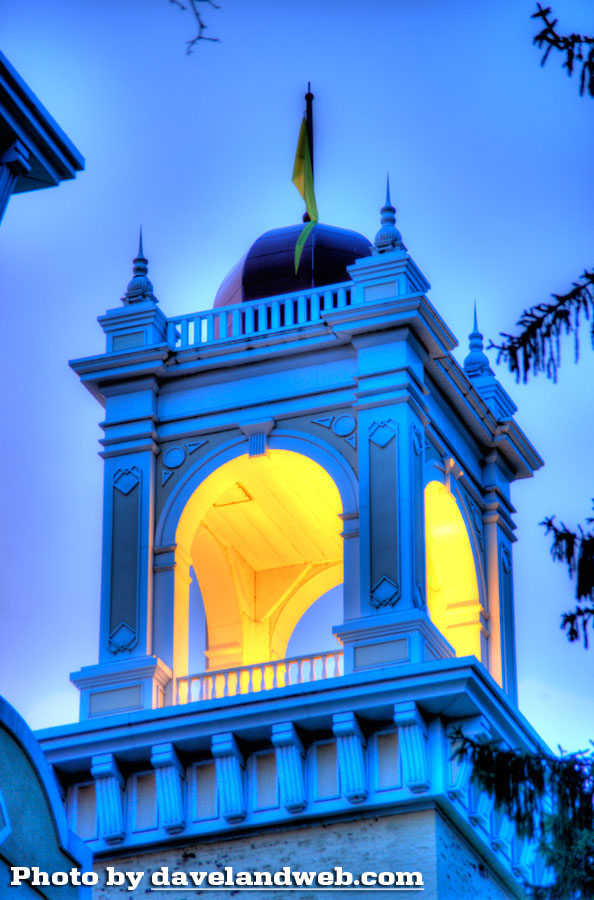 Much more to come! See more vintage and current West Baden Springs Hotel photos on my
West Baden, Indiana web page.