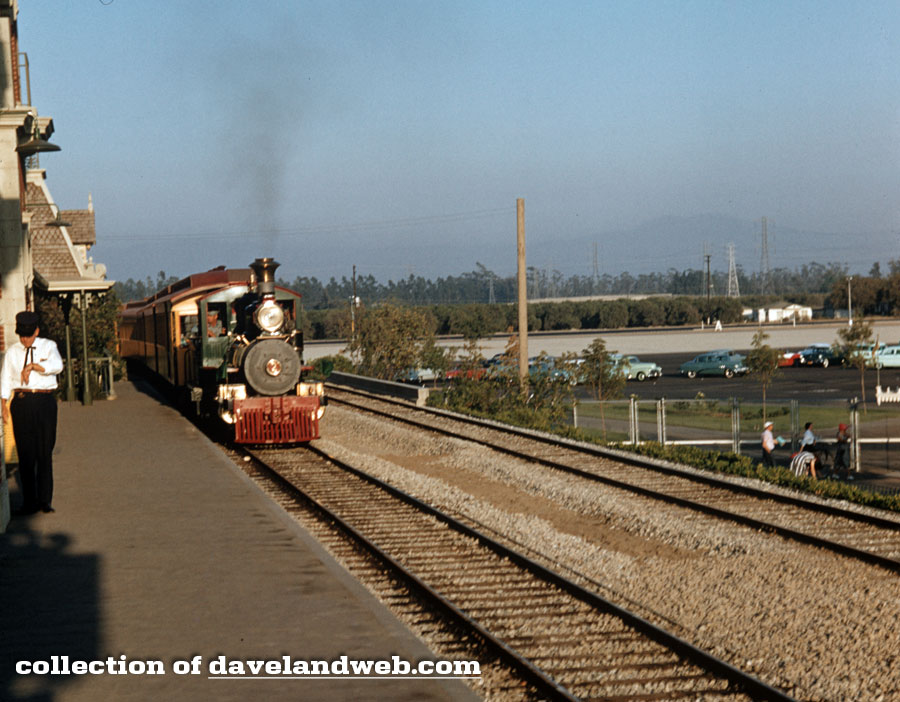 Just a few random undated 1950's images for you to enjoy. The E.P. Ripley is pulling into the station in this first shot. Can you believe how barren the property outside the berm looks? Where are all the hotels and restaurants?
This little monkey was a frequent attraction to early Central Plaza. I know very little about his story, but it would appear that he didn't last too long in the park.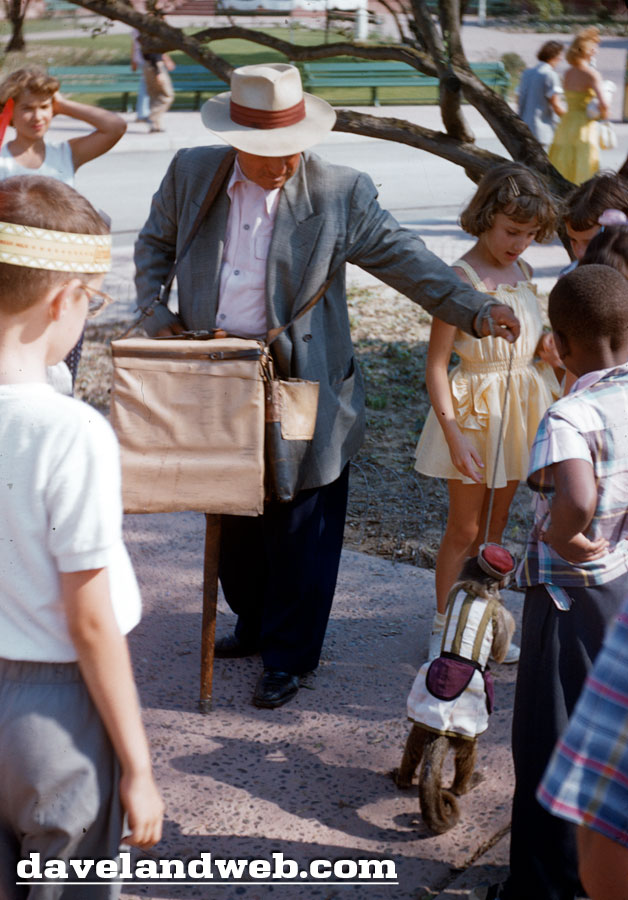 The Pen Shop on East Center Street lasted for about 5 years, from 1955-1960. This area is almost recognizable to the way it looks today, as it is completely devoid of food carts, tables, and chairs.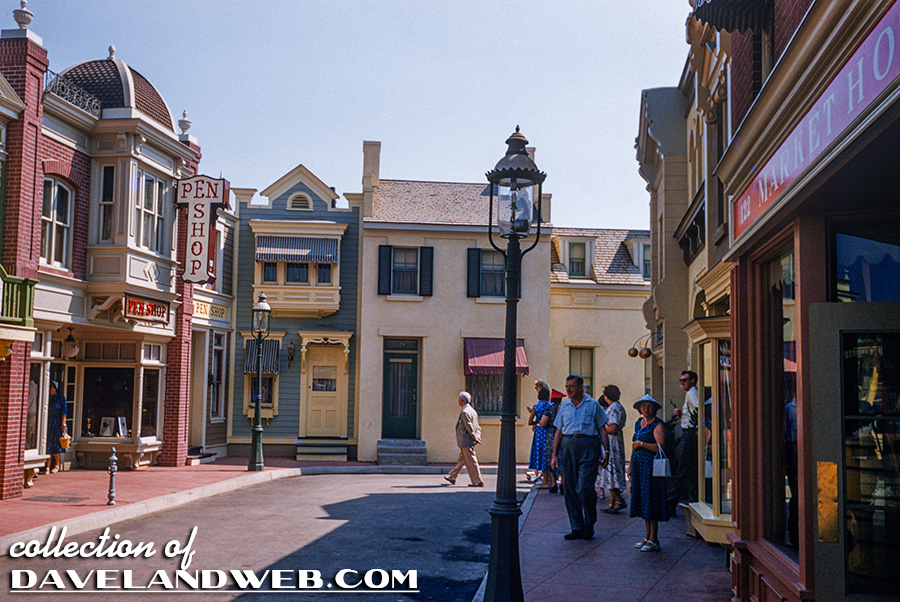 Here's a little peak into the shop window: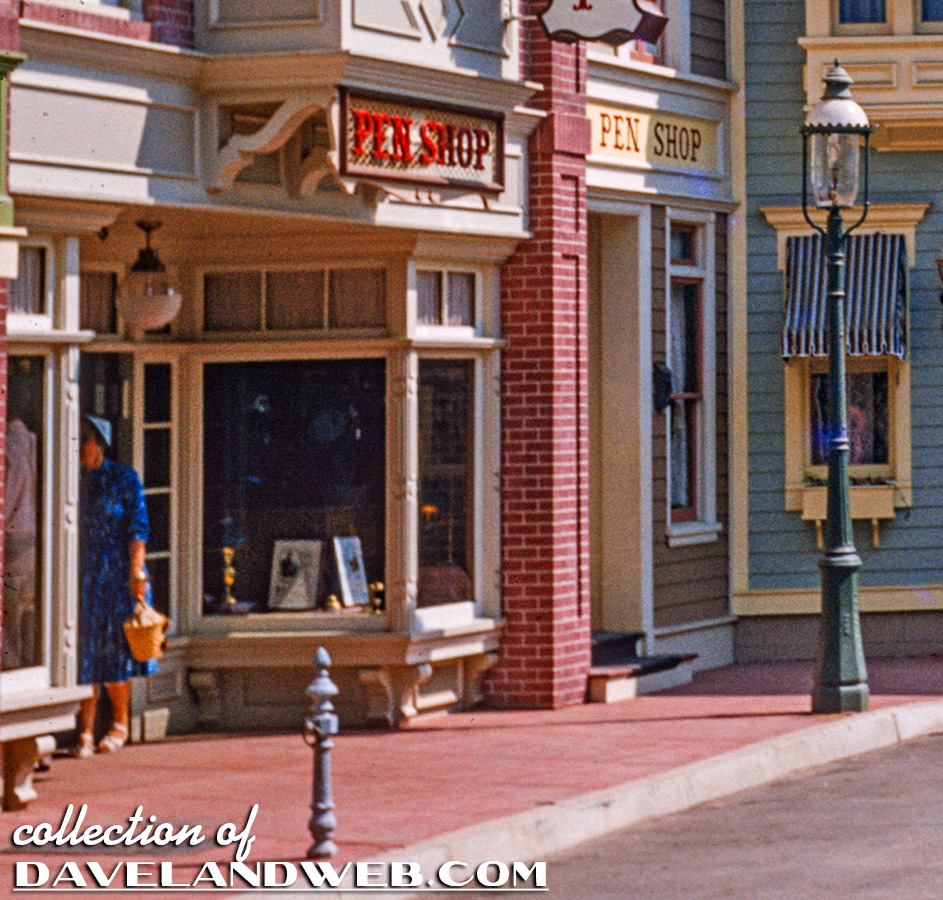 How East Center Street looks today: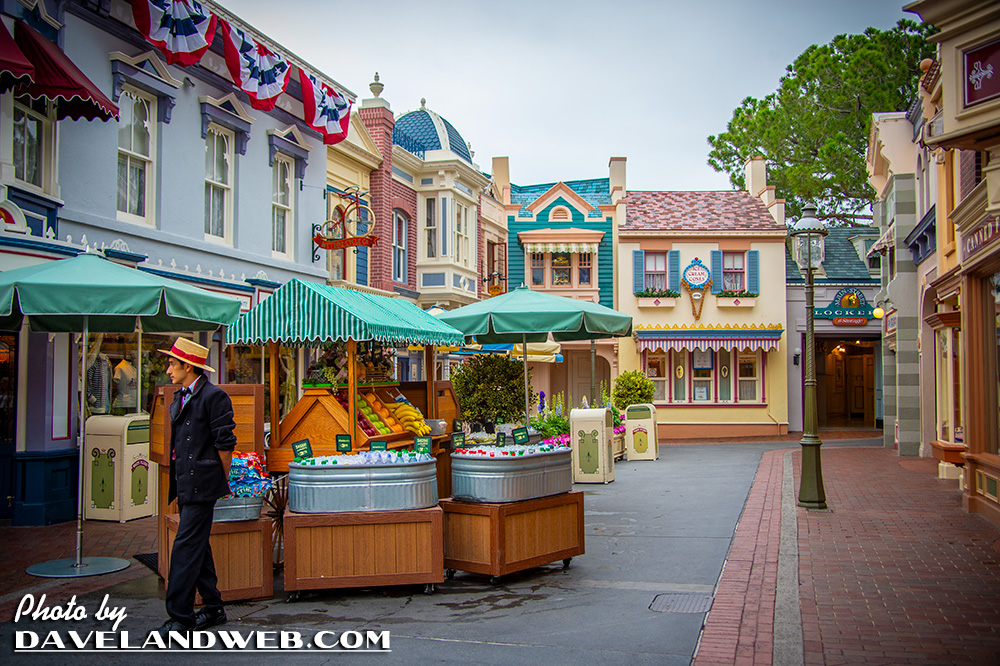 Originally, the Indian Village began life on the cusp of Adventureland, before it was shuffled off to the farthest corner of the park in what is now Critter Country.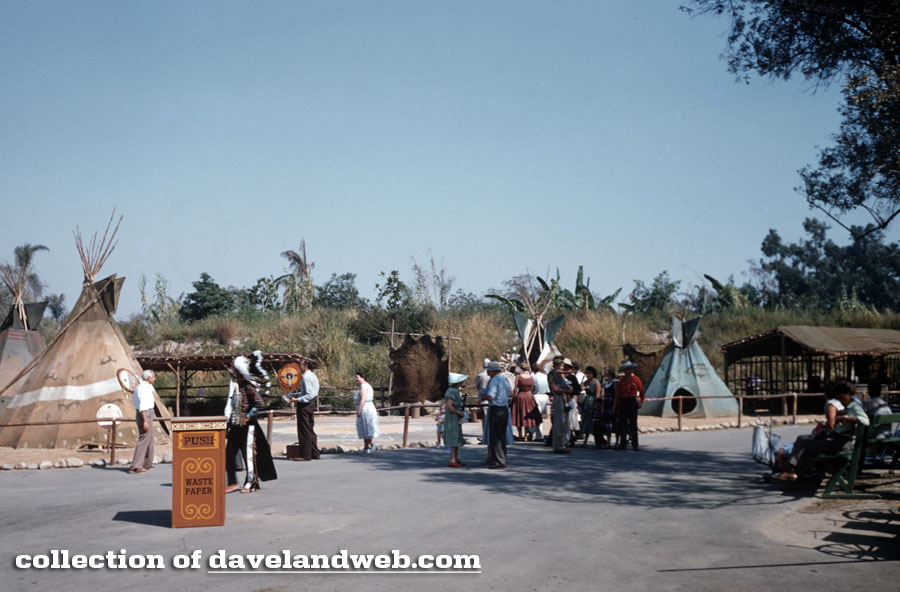 Zooming in for a better look at the trash can: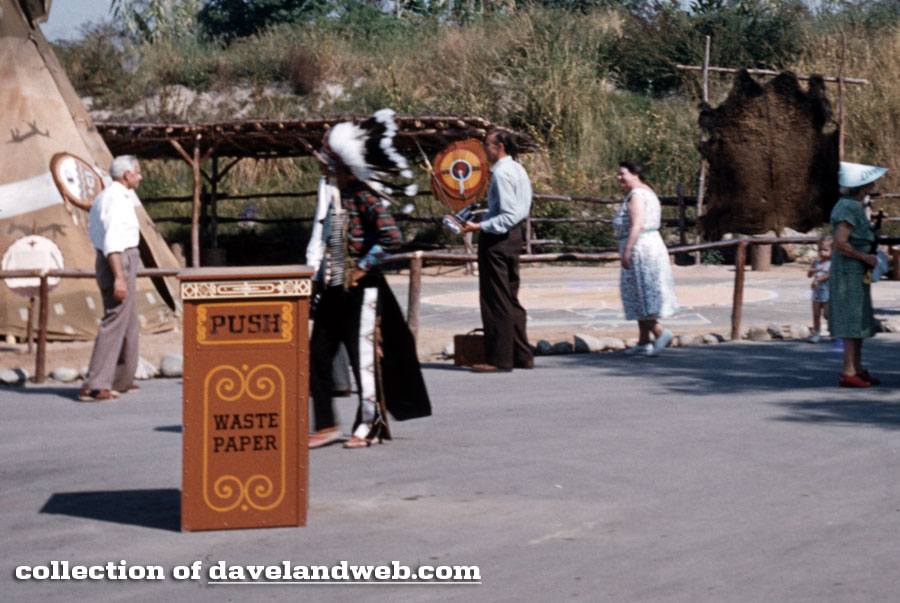 See more vintage and current Disneyland photos on my
Disneyland web page.