Before you think that Disneyland has expanded Frontierland, I should tell you that these photos are from Old Town in San Diego. Considered the "birthplace" of California, it was established at the base of a hill in 1820's as a small Mexican community of adobe buildings. In 1968, the State of California Department of Parks and Recreation established Old Town State Historic Park to preserve the history of the 1821—1872 period. The park includes a main plaza, exhibits, museums, and living history demonstrations. On September 3, 1971, it was added to the National Register of Historic Places as Old Town San Diego Historic District.
Historic buildings include La Casa de Estudillo, La Casa de Bandini, La Casa de Altamirno Pedrorena and the Mason Street School, San Diego's first one room schoolhouse. In 2005 and 2006, California State Parks listed Old Town San Diego as the most visited state park in California.
Here's Racine and Laramie Store, a reconstructed mid 19th century period general store: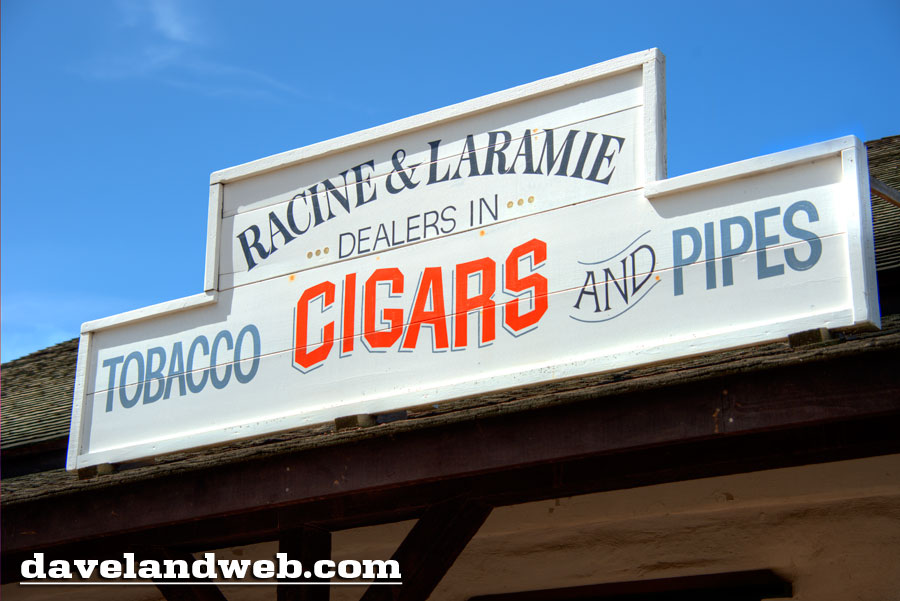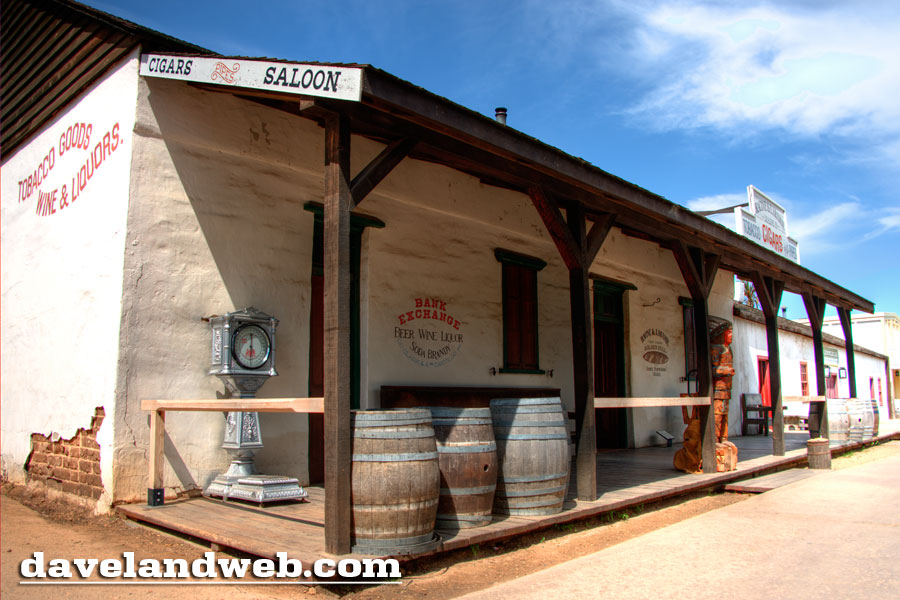 A wooden indian, made of real wood!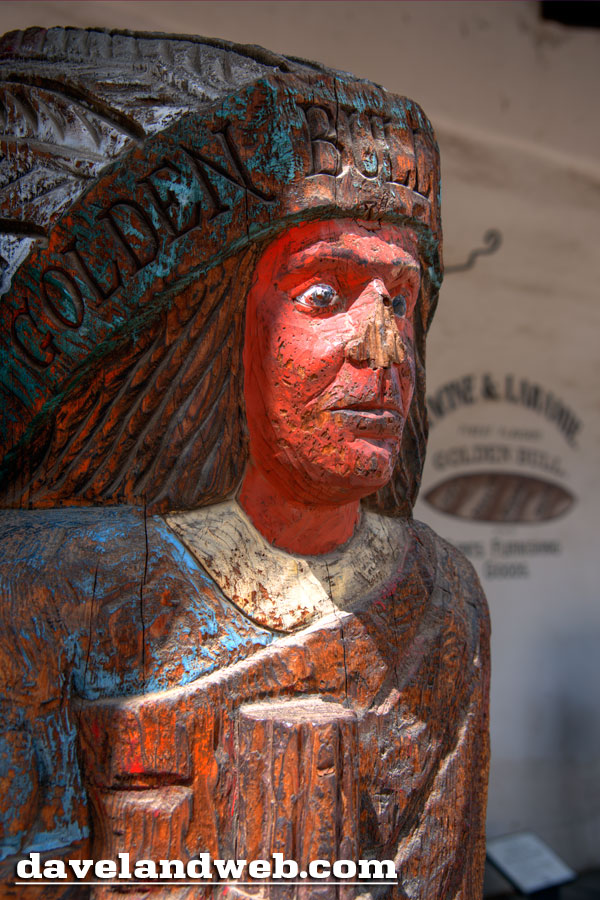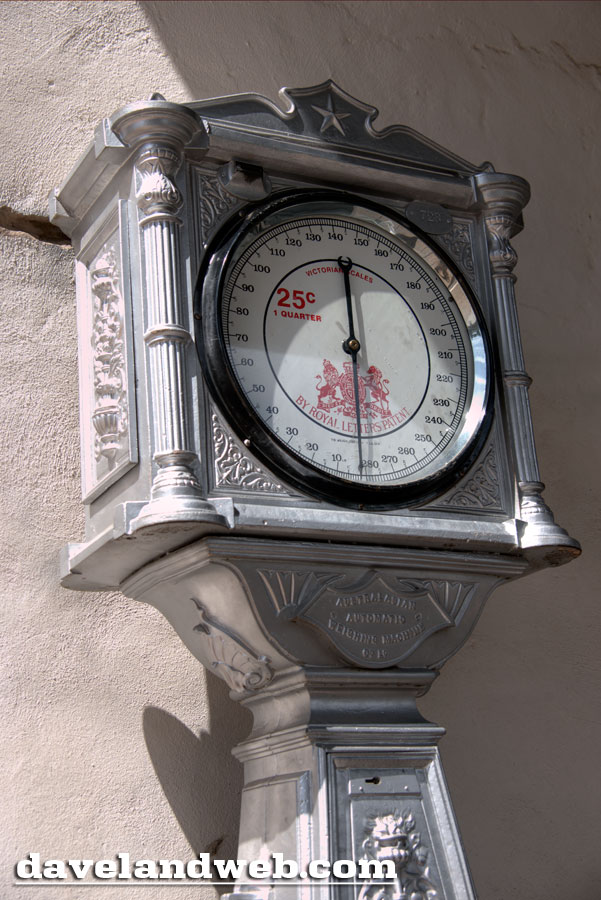 For more than 30 years, the contractor for the retail stores/restaurants was Bazaar del Mundo ("bazaar of the world"), run by San Diego businesswoman Diane Powers. In 2005, the state park agency didn't renew her contract and awarded it to Plaza del Pasado (run by Delaware North Companies) instead, telling the public that they wanted to create a more authentic and historically correct Old Town.
When Powers left, she also took the town's anchor restaurant, Casa Bandini. Bandini may not have been "authentic," but for the typical San Diego tourist, the bright costumes of the staff, the gorgeous courtyard with bougainvillea, fountains, and the zesty margaritas made it one of the most popular restaurants around. "Reservations? We don't take no stinkin' reservations!" The staff didn't actually say that, but it's true. The place was so popular you just had to wait in line. And people did.
Casa Bandini was usually the first stop for me when I had guests that flew in to visit San Diego, as it was only minutes from the airport.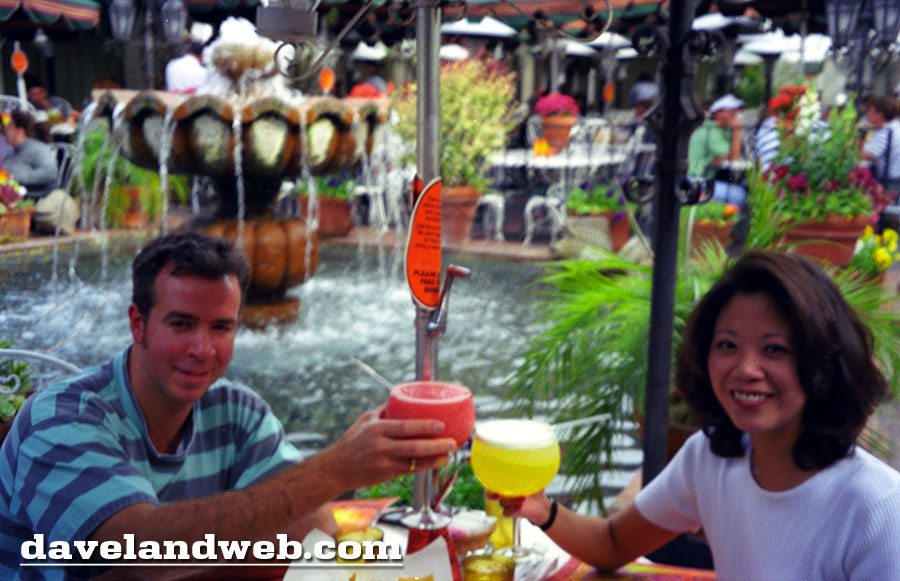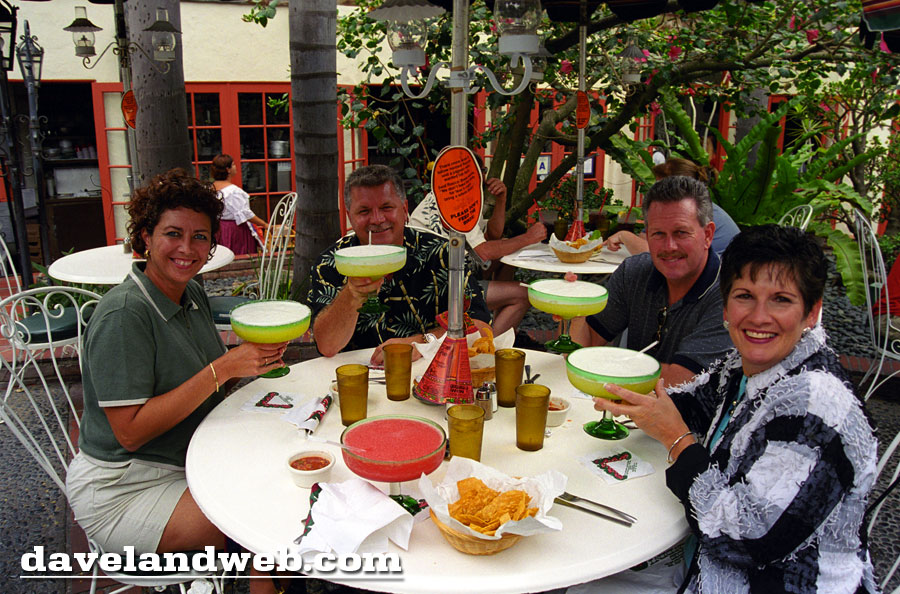 Bandini was replaced by a bland restaurant (The Cosmopolitan) with "authentic" food of the period in an equally bland but historically authentic "restored" building. Despite their good intentions, revenue plunged under the new management. Typical annual revenue with Powers was $18 million; for Delaware North, they struggled to hit $8 million. One local resident wrote:
The original Bazaar produced $27 million in annual gross sales and was the hub of the most profitable California State Park. Those resources are now lost to the state as a result of Ruth Coleman's ineptitude. Ms. Coleman, the state director of Parks and Recreation, stated on numerous occasions that the Delaware operation was unquestionably the better choice. All actions and petitions from thousands of locals were denied. As a member of the California State Park Foundation, I suggest she should be held accountable for her actions, or lack thereof, and be fired.
In an article from the local San Diego Union Tribune:
Dave McGuire, co-owner of Bailey & McGuire Pottery, a retail shop within the state park, said the era the park is trying to recreate was not an especially romantic time. "If you read all the history books, it was not that appealing," he said. "It was dusty and dirty."...It is unclear whether people want a history lesson or just a tasty margarita when they visit Old Town.
In spring 2009, Delaware North withdrew from its contract with the state and management changed hands to the Old Town Family Hospitality Corporation, headed by local restaurateur Chuck Ross. The commercial area is now called Fiesta de Reyes ("festival of the kings").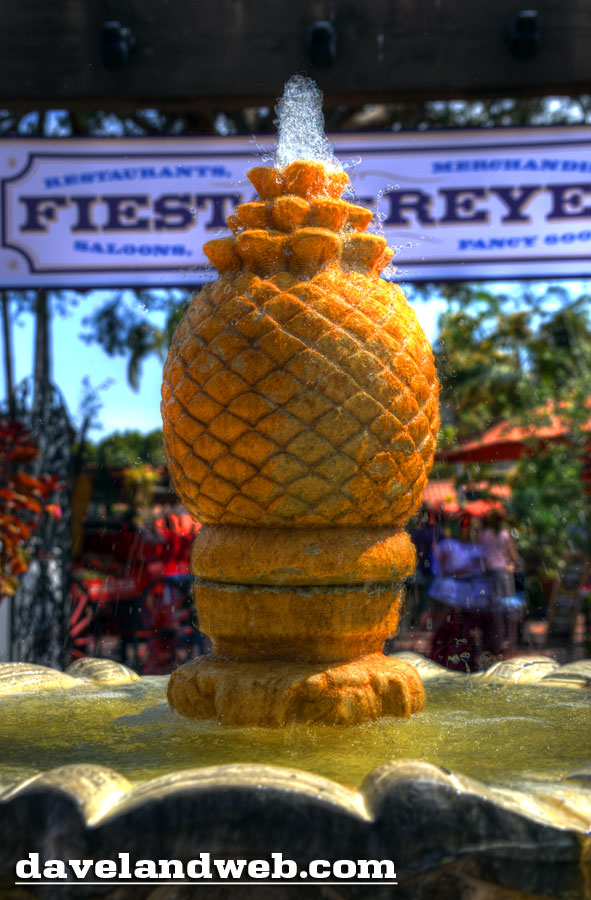 Here are some photos of the "new" Cosmoplitan Hotel/Restaurant. The first floor adobe structure, built between 1827 and 1829, was once the family home of Juan Bandini, a colorful and important player in San Diego's early development. In 1869, under the ownership of Albert Seeley, the operator of the only stagecoach run from San Diego to Los Angeles, it was expanded with the 2nd floor to become The Cosmopolitan Hotel.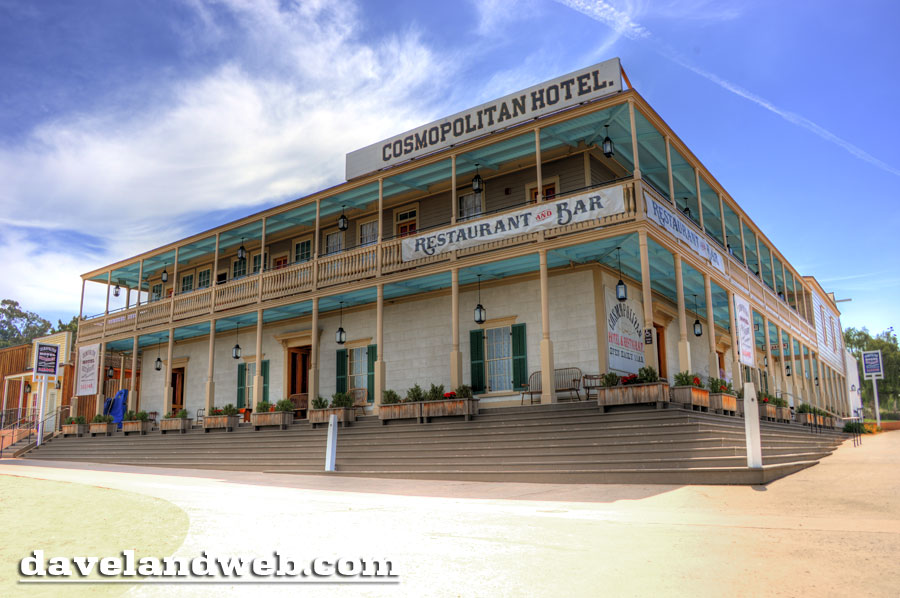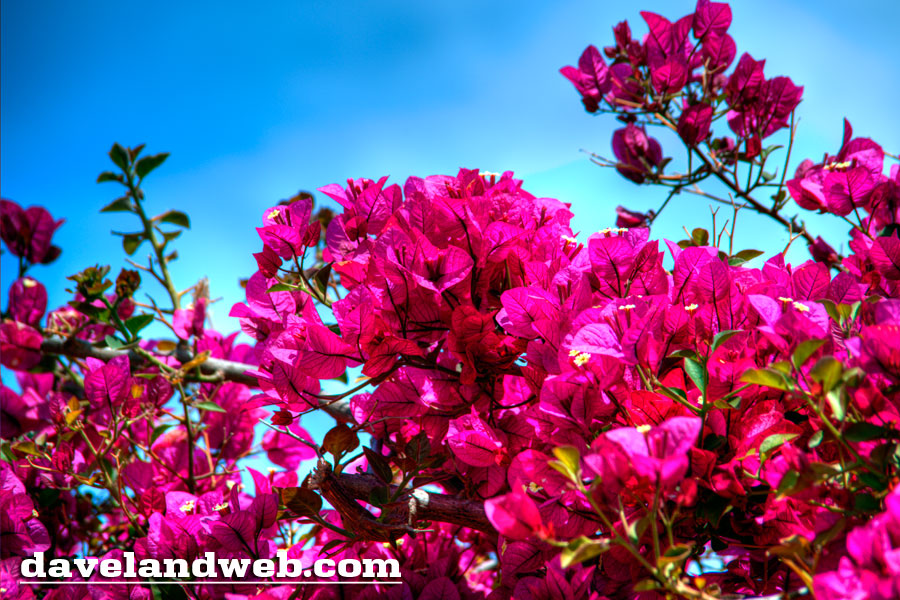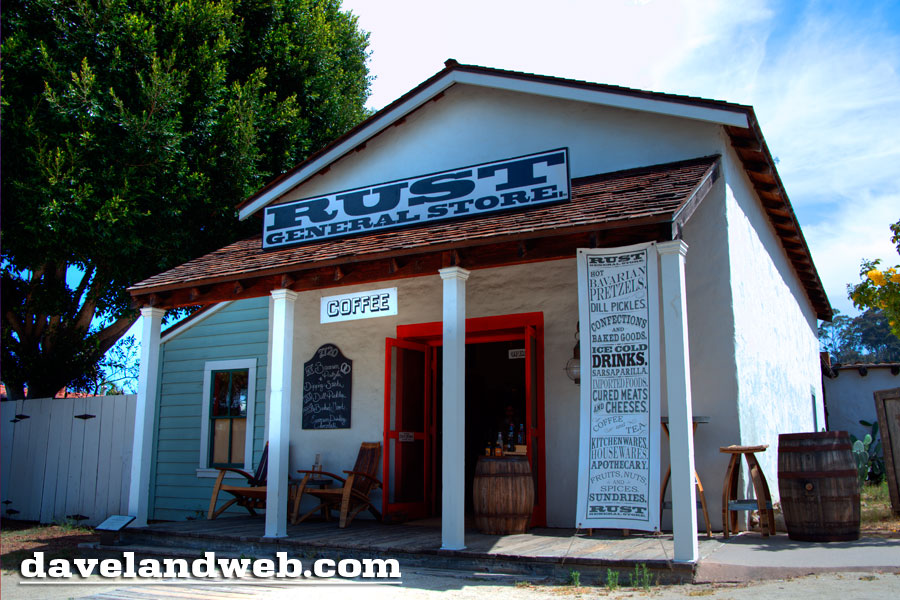 The Casa de Estudillo, also known as the Estudillo House, is a historic adobe house constructed in 1827 by José María Estudillo and his son José Antonio Estudillo, early settlers of San Diego, and was considered one of the finest houses in Mexican California.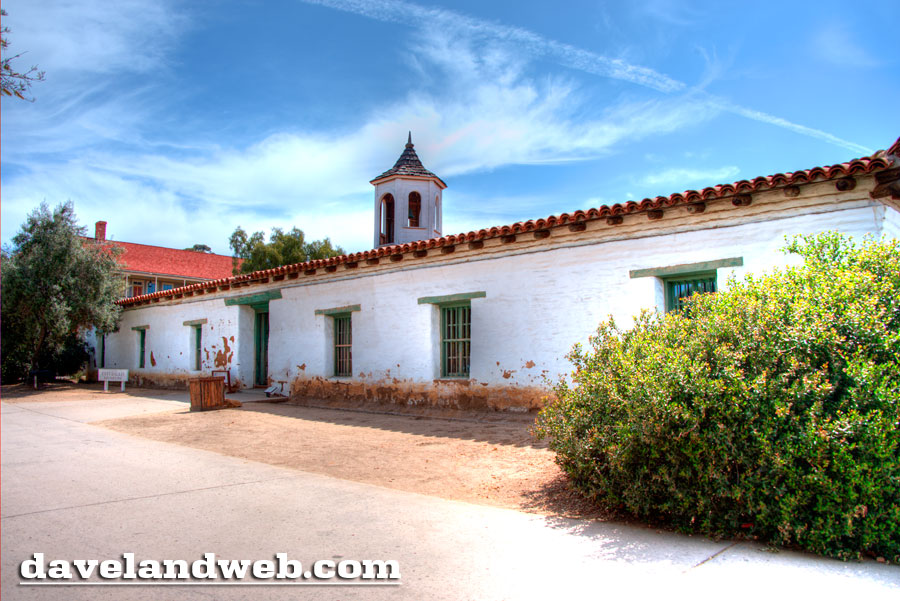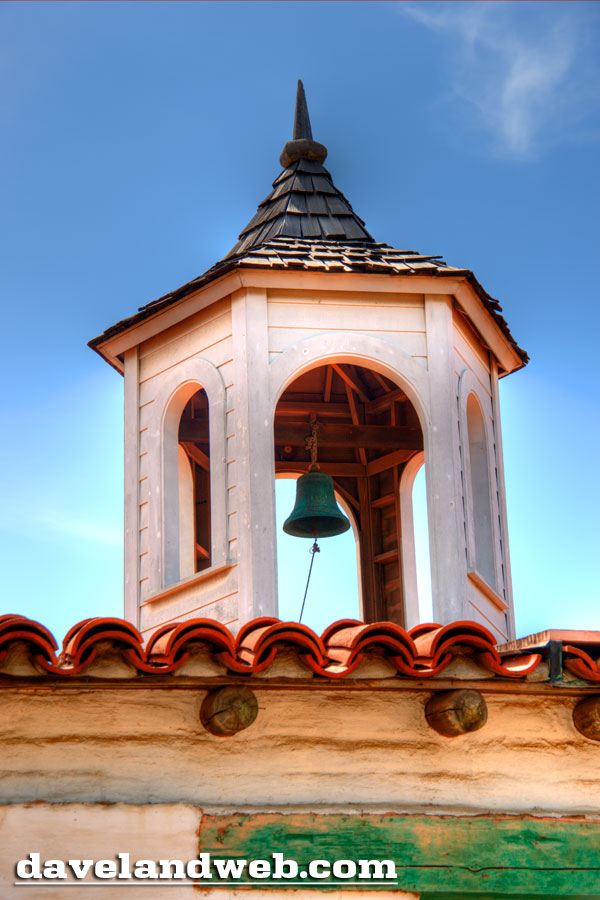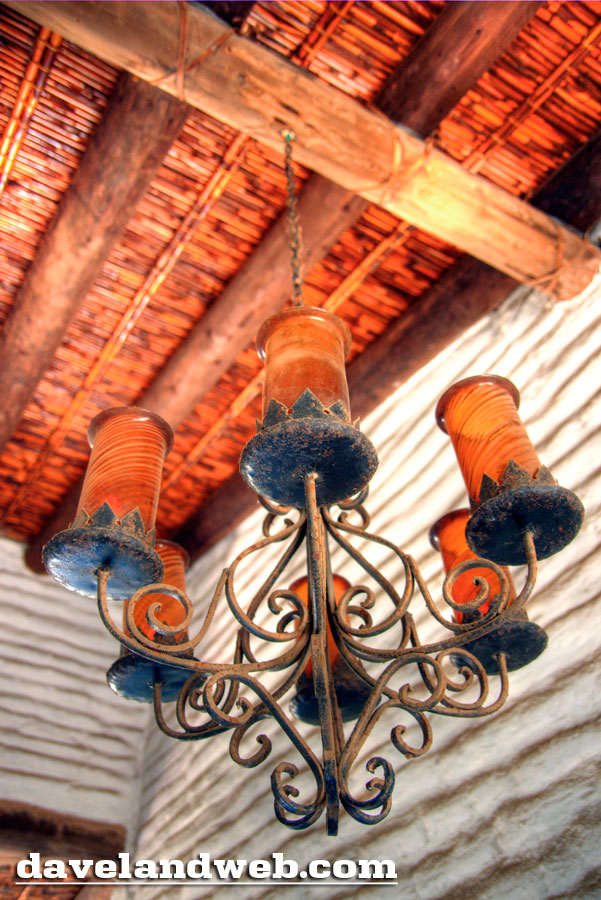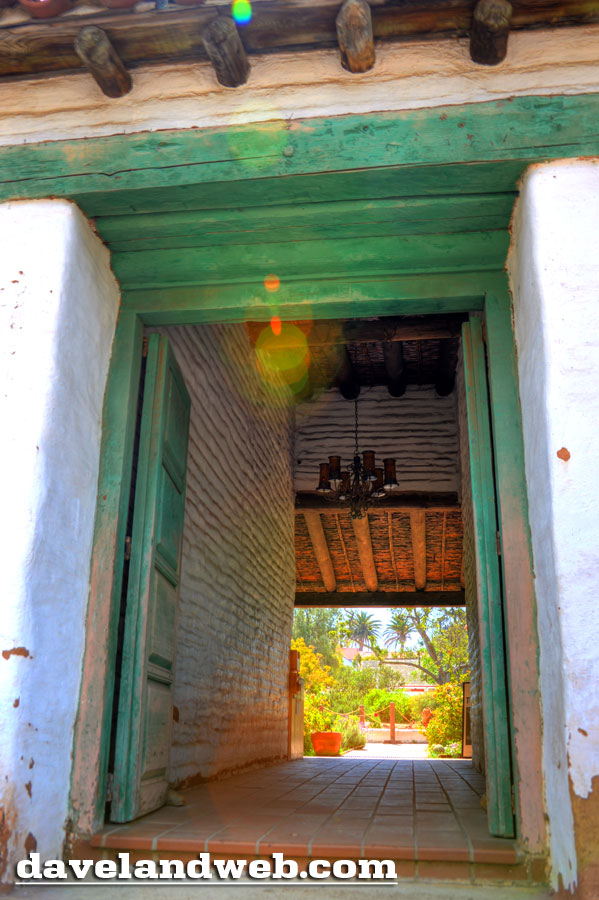 UPDATE: In July 2012 Ruth Coleman "resigned," according to The Mercury News:

The director of California's state parks system resigned Friday after officials discovered that her department had $54 million of unspent money in its accounts that it had not reported to the Department of Finance, even while the state said parks were so short of money that many needed to be closed. Ruth Coleman, who had led the agency since 2003, stepped down, and the department's second-in-command, Acting Chief Deputy Director Michael Harris, was fired.