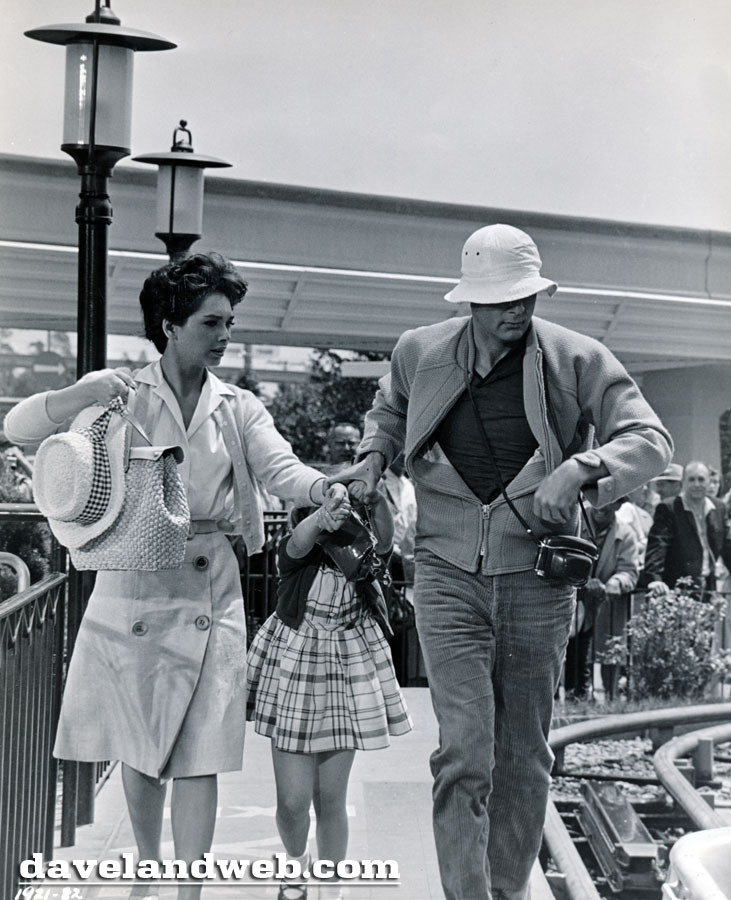 In previous posts, I've shown photos from the forgettable 1962 Tony Curtis movie "40 Pounds of Trouble." One of the most notable things about this film is the lengthy sequence filmed at Disneyland. Here are a few more photos from that production. First up we see Suzanne Pleshette, Claire Wilcox, and Tony Curtis rushing through the queue of the Matterhorn, with the Monorail beam overhead. The publicity blurb says:
"Hat jammed down over his face, Tony Curtis hustles Suzanne Pleshette and little Claire Wilcox away from an amusement ride in Disneyland where he's trying to hide out in this scene from "40 Pounds of Trouble," romantic color comedy opening Wednesday at the RKO Orpheum Theater."
Suzanne Pleshette is either being told about the Plaza Gardens being removed, or perhaps she is overacting a scene in the film. Either way, the caption is:
"Suzanne Pleshette and Tony Curtis are shocked by the sight of a private eye who has caught up with them at Disneyland in order to serve Curtis with a subpoena."
Personally, I think the removal of the Carnation Plaza Gardens is much more shocking.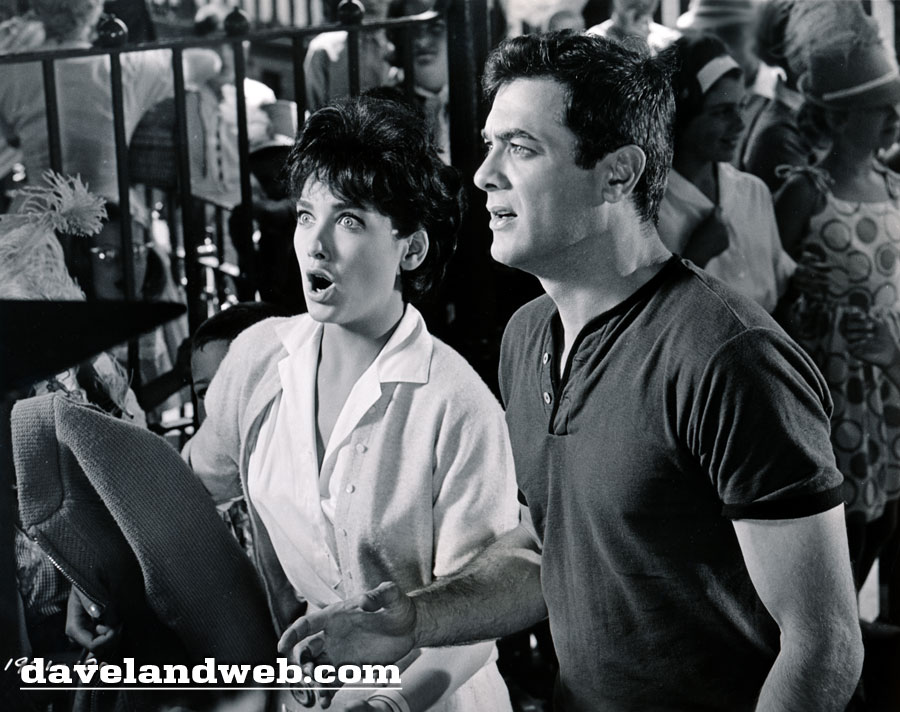 With the Golden Horseshoe and the Frontier Gun Shop in the background, the gang seems to be having fun on a Tom Sawyer Island Raft.
"Six-year-old Claire Wilcox gets the thrill of her life when she visits Disneyland with Tony Curtis and Suzanne Pleshette."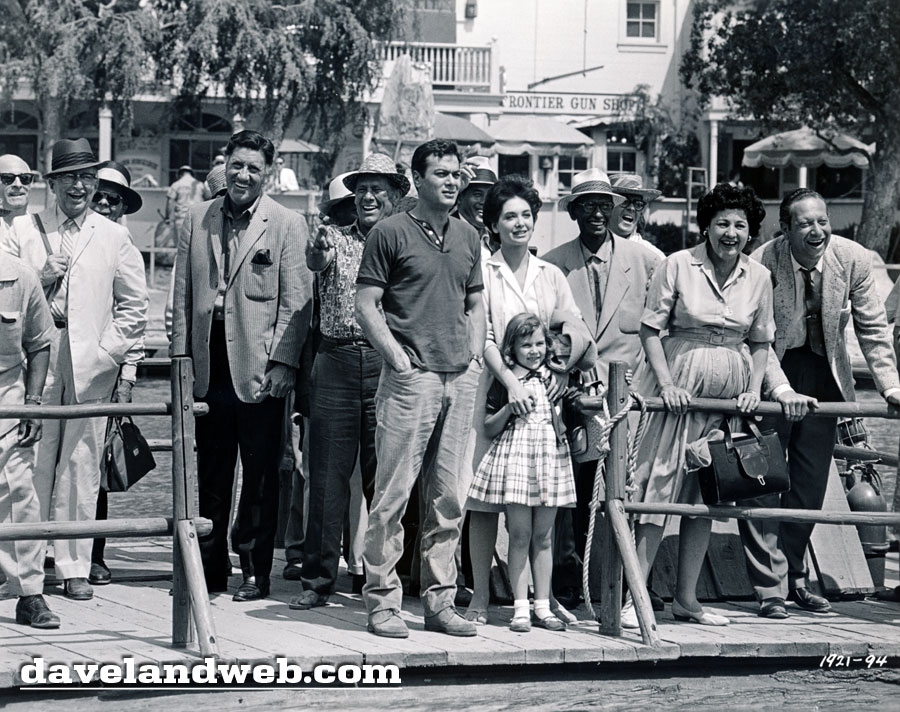 A few behind-the-scenes filming stills near the Fantasyland Autopia show Pleshette relaxing with Director Norman Jewison & costar Tony Curtis.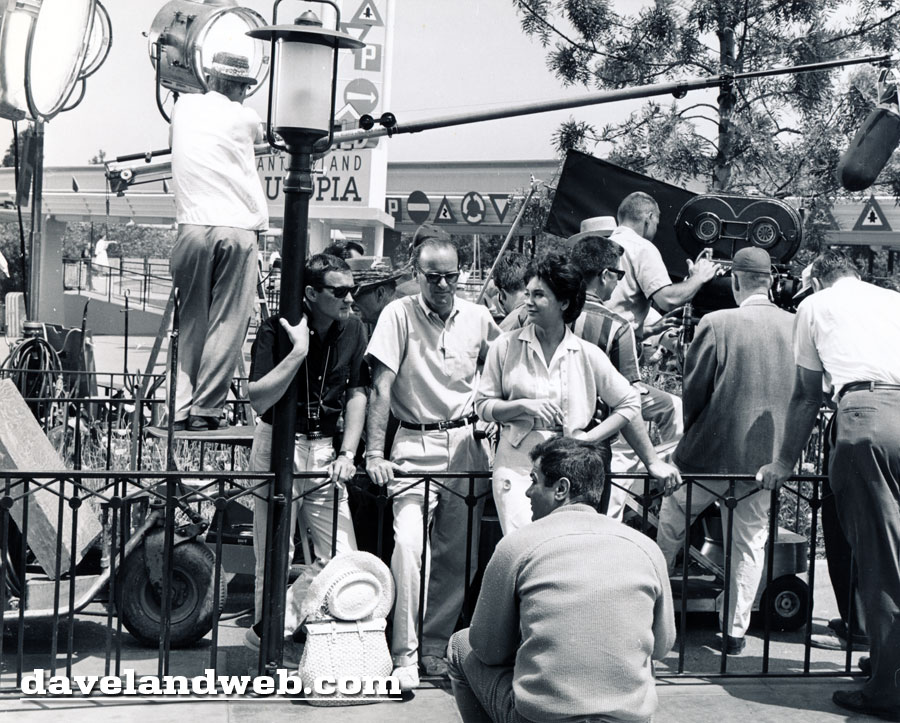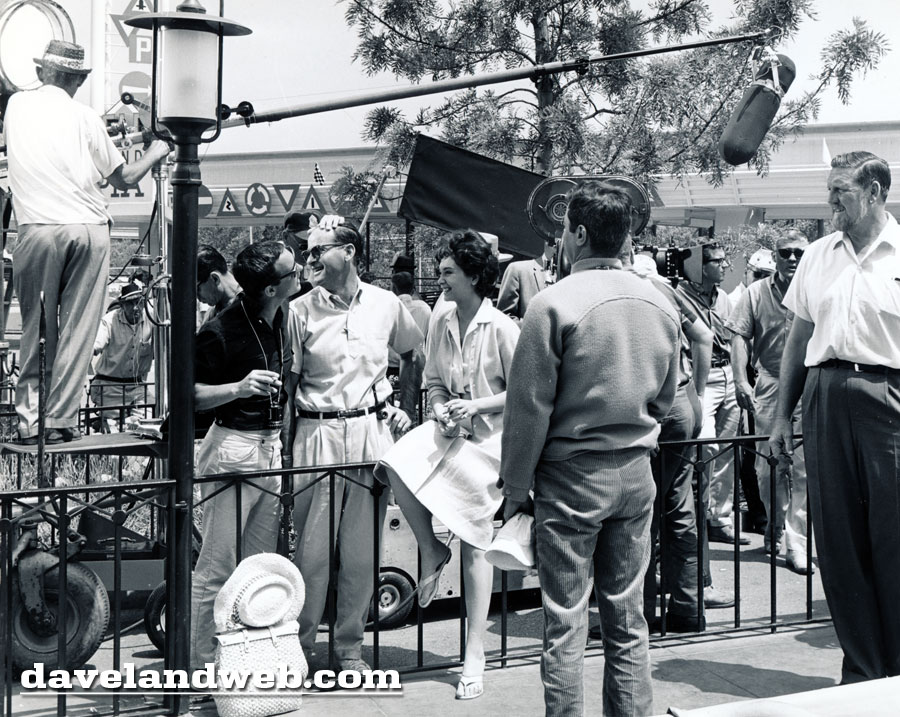 See more "40 Pounds of Trouble" photos on my "40 Pounds of Trouble" web page.