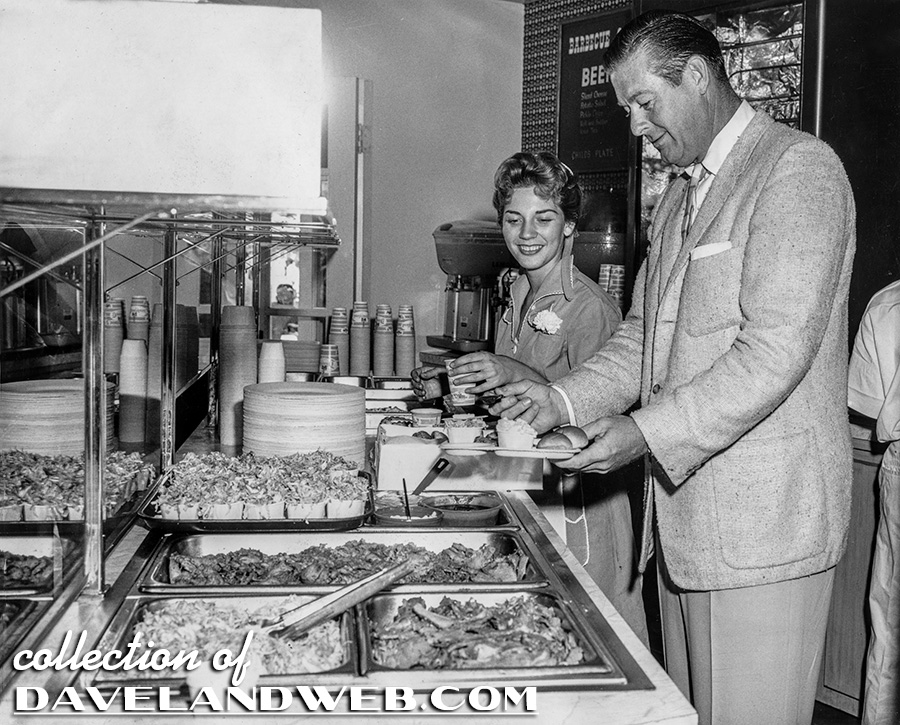 WE INTERUPT THIS PROGRAM! My TPE series will take a short hiatus as I catch up from my weekend photography excursion. Taking over 1000 photos can tend to put one behind. For today, I will post this rare interior shot of Don DeFore's Silver Banjo Barbecue Restaurant, which replaced Casa de Fritos when it vacated its original location on New Orleans Street. From the October 1960 publicity blurb:
Actor Don DeFore samples food served in his Silver Banjo restaurant in Disneyland while waitresses watch.
See more Disneyland Silver Banjo BBQ photos on my Silver Banjo web page.