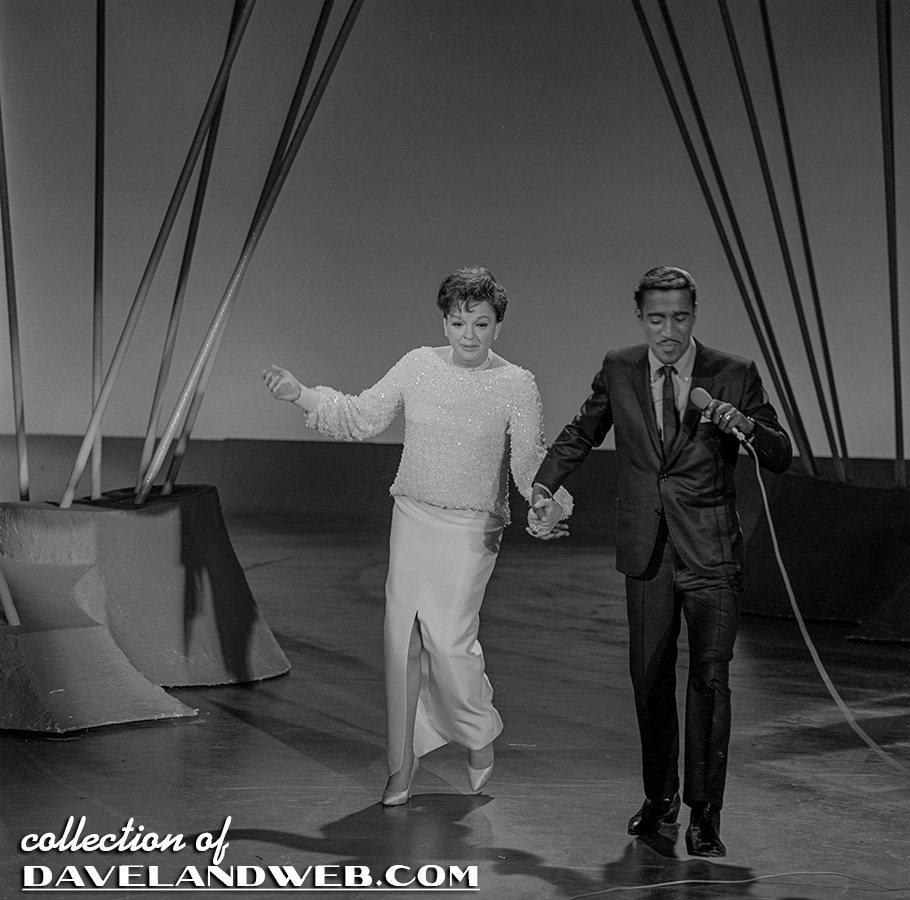 Taped in February 1966, The Sammy Davis Jr. Show with guest star Judy Garland aired on March 18, 1966 on NBC. Judy taped two back-to-back episodes of Davis' show. These images are from the first.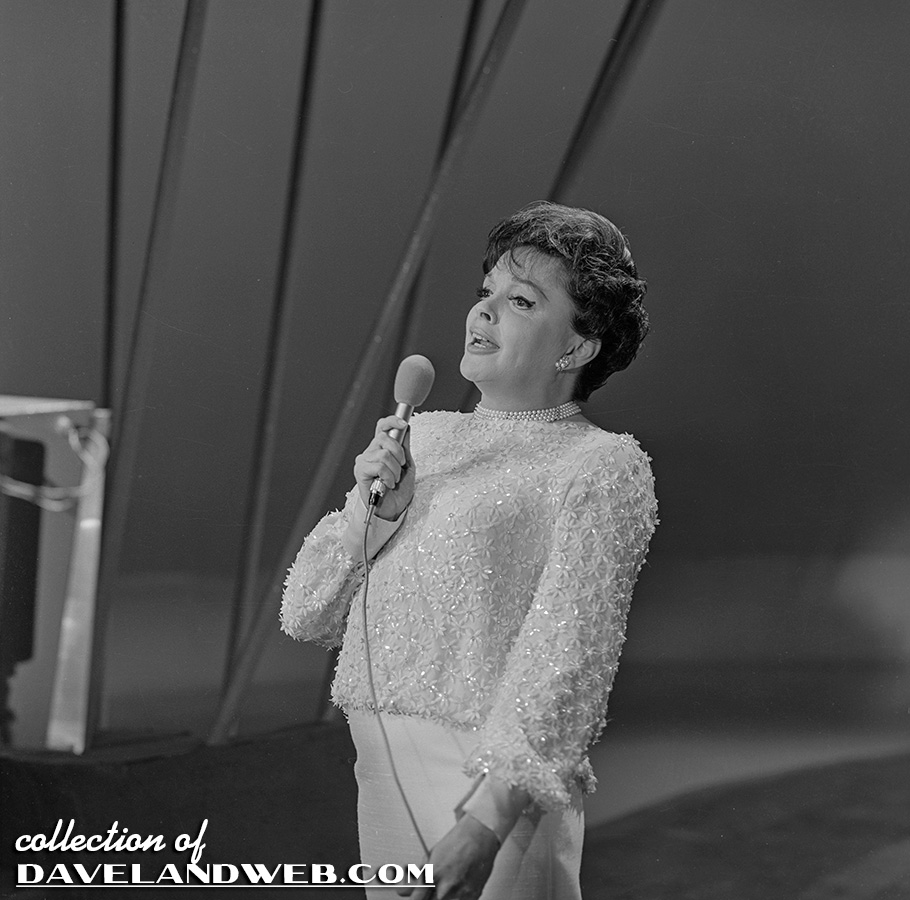 Lasting for only 15 episodes, Davis' show marked only the second time that an African American had hosted their own show (Nat King Cole was the first).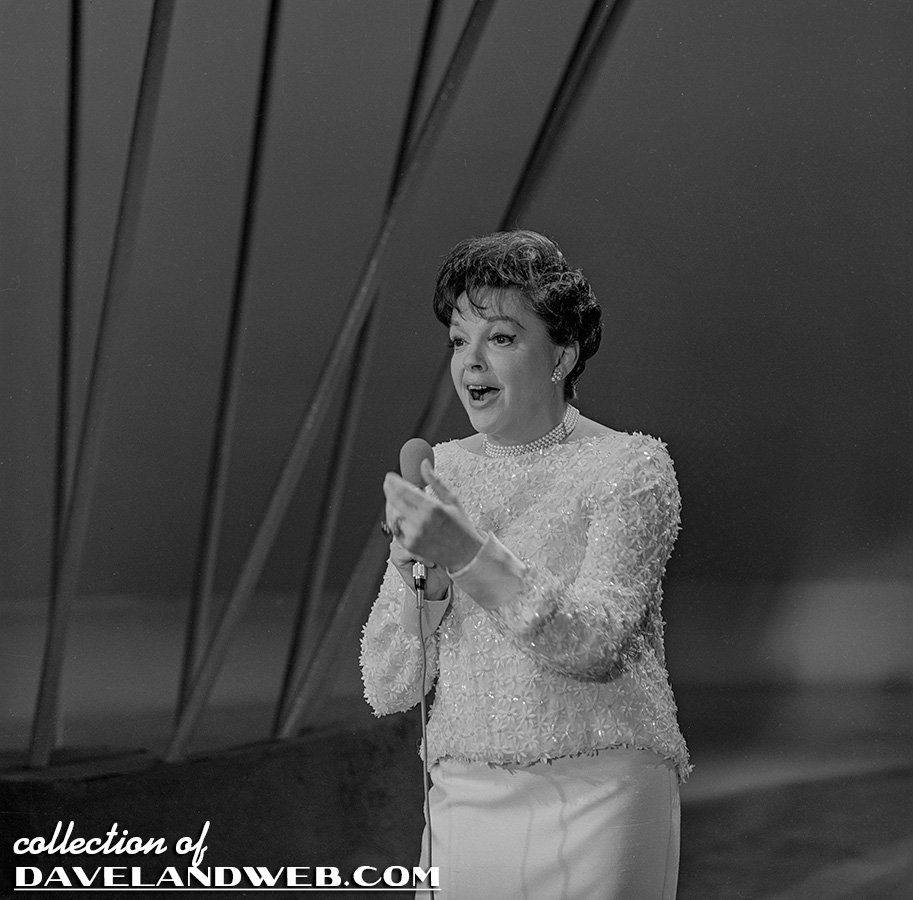 The 3/18 episode also starred Tom Jones, Nipsy Russell, Lada Edmond Jr., and Lester Wilson.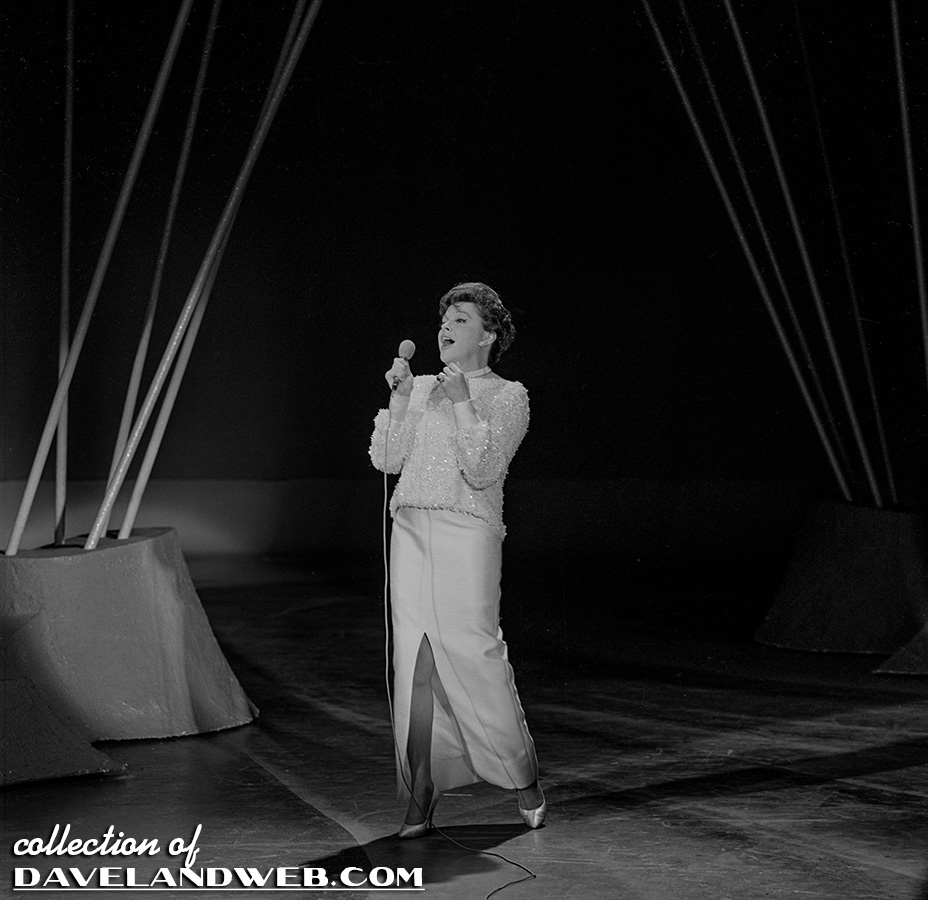 Judy sang "When You're Smiling," "The Man That Got Away," and "Give My Regards to Broadway."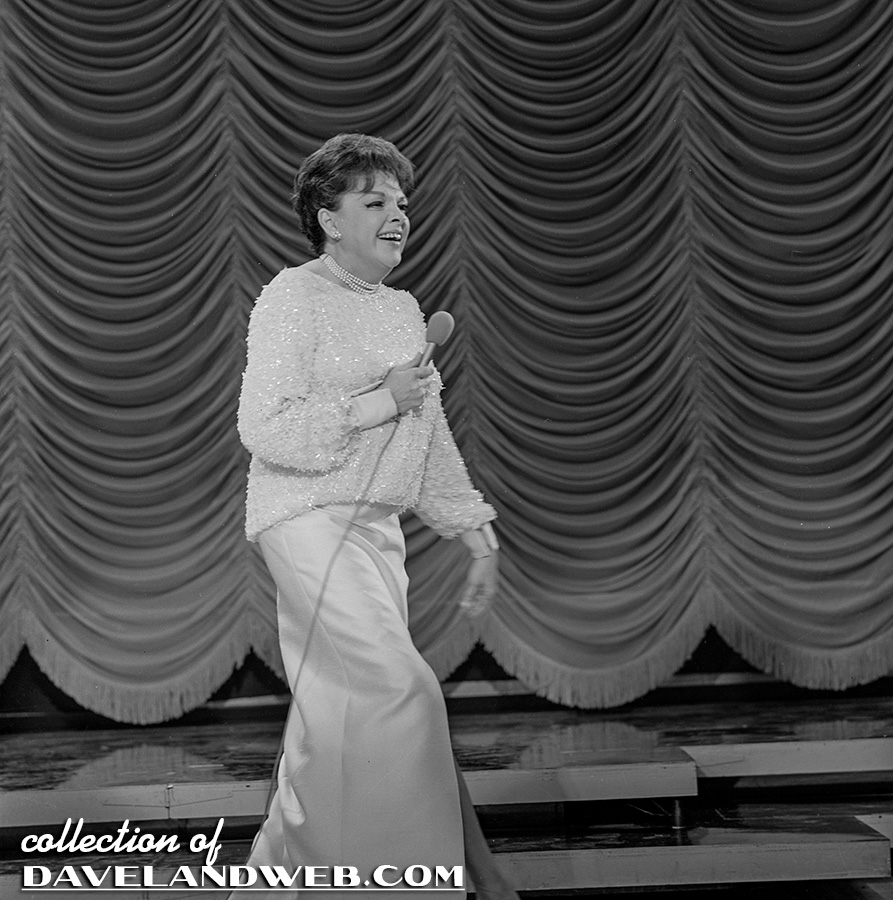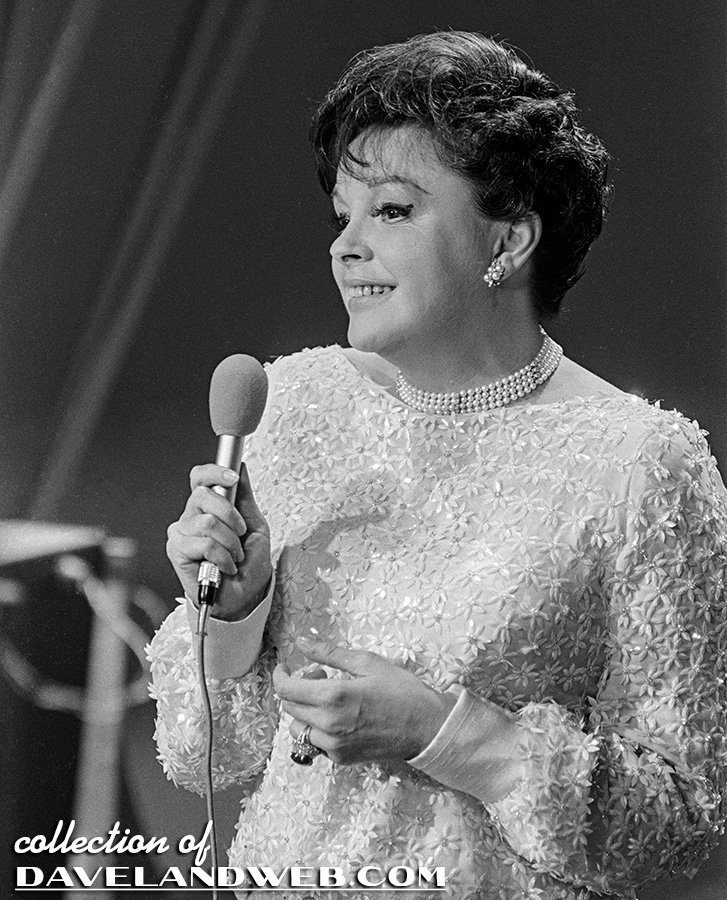 The next two shots are from the hobo medley ("Couple of Swells", "The Lady Is a Tramp," "Biding My Time," "Ding, Dong, the Witch Is Dead," "For Me and My Gal," "If Only I Had a Brain," "I Got Rhythm," "Get Happy," "I Wish I Were in Love Again," "Meet Me in St. Louis," "Johnny One Note" and "It's a New World"). As you can see from these photos, Judy definitely relished her comic tramp outfit.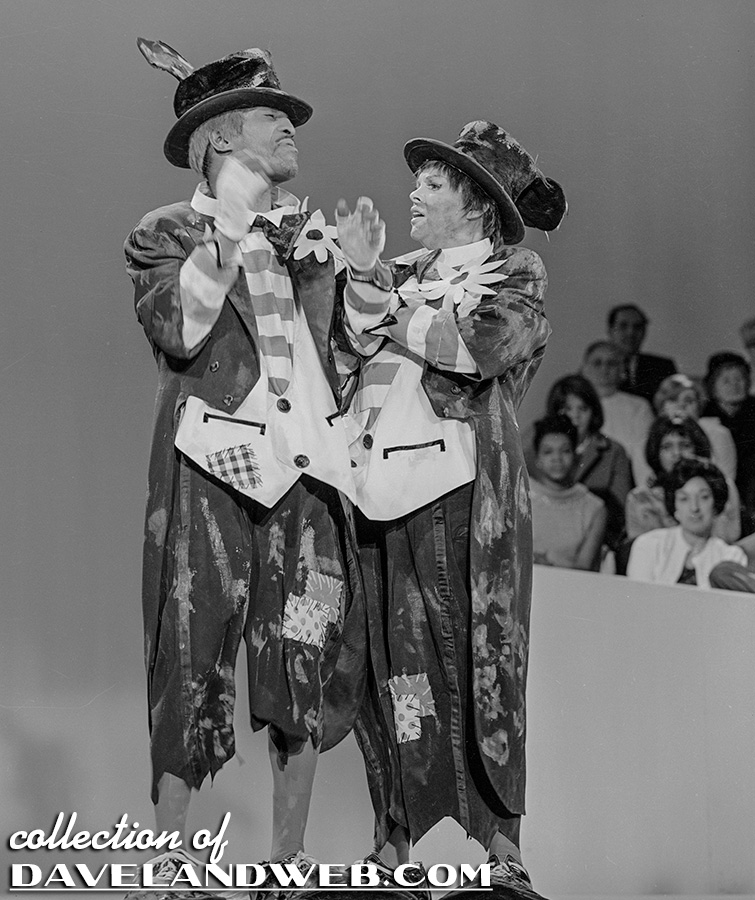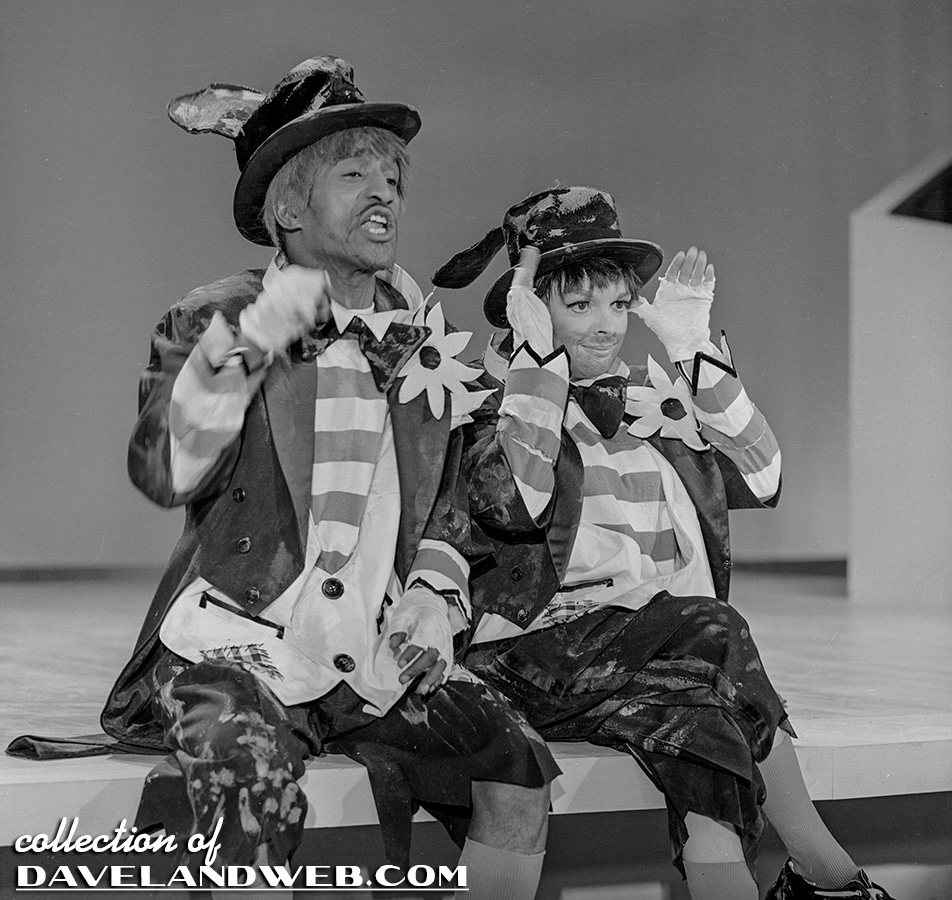 At the end of this show, Sammy asked Judy to return next week...and she did.
See more vintage Judy Garland photos on my
Judy Garland photo web page.