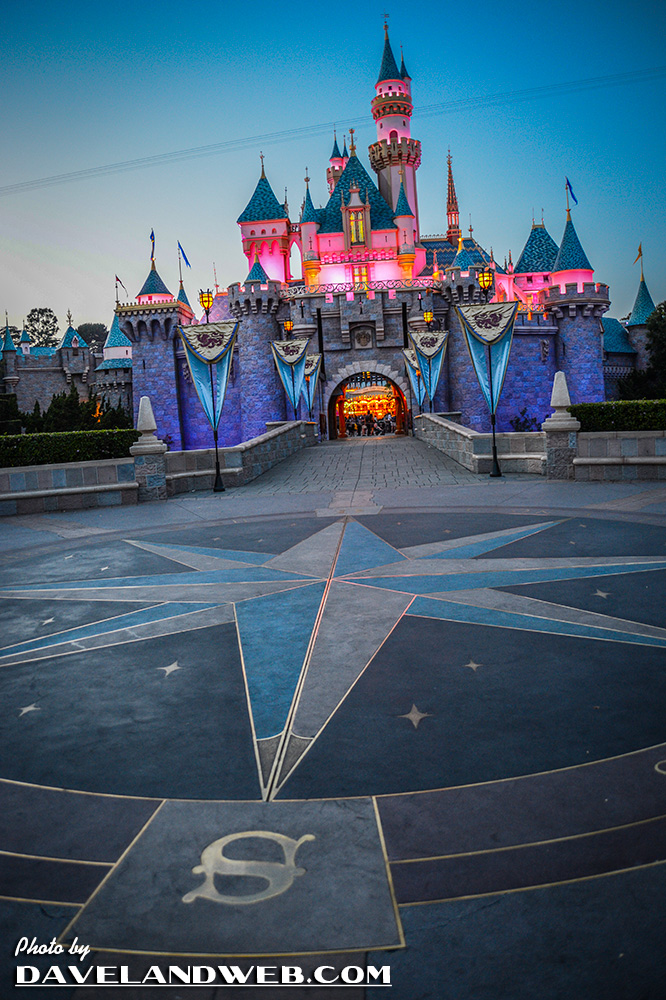 Skipping my normal Traveling Thursdays theme, I am barreling ahead with my trip report. No theme park compares to Disneyland at night. The lighting transforms Anaheim's famous landmark into a magical land of fantasy. Even Snow White's Wishing Well takes on a different persona with the colored lights illuminating it.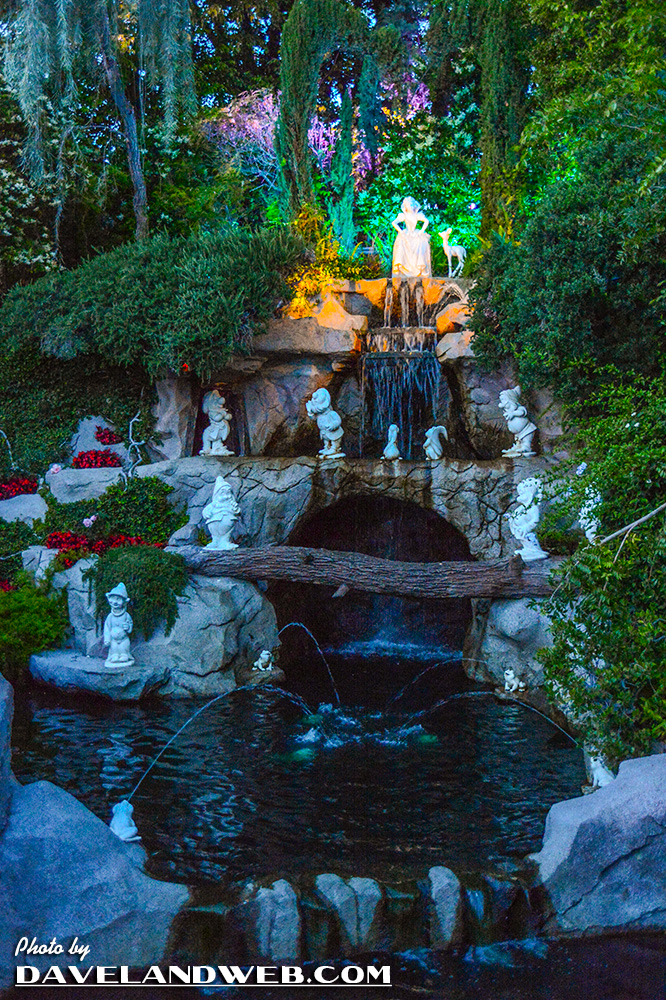 Taking the side entrance to the Castle is no less impressive at night: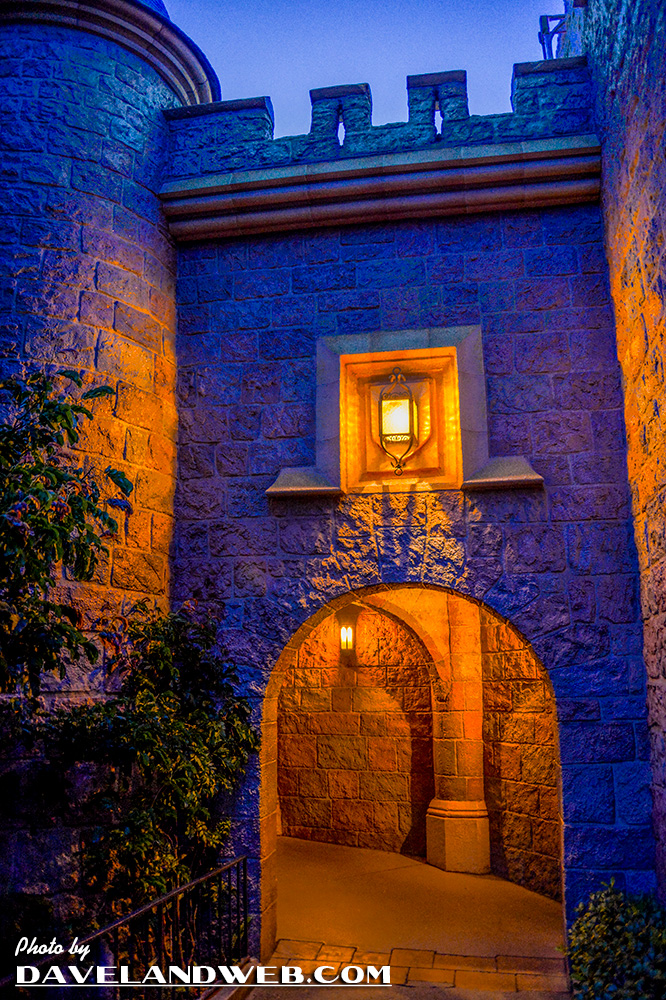 Oh the cool light fixtures....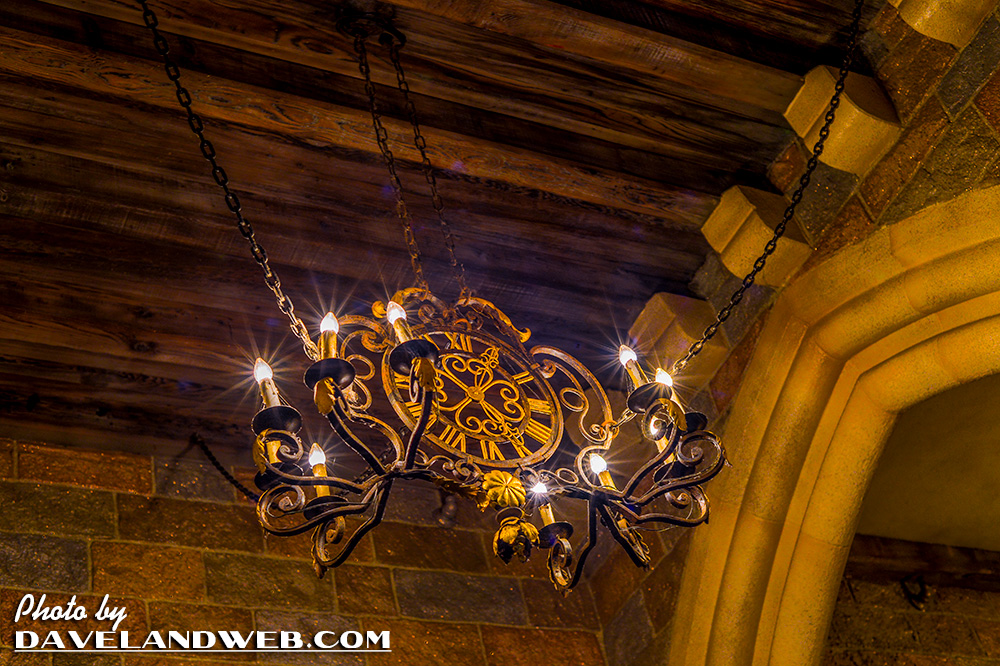 they're everywhere!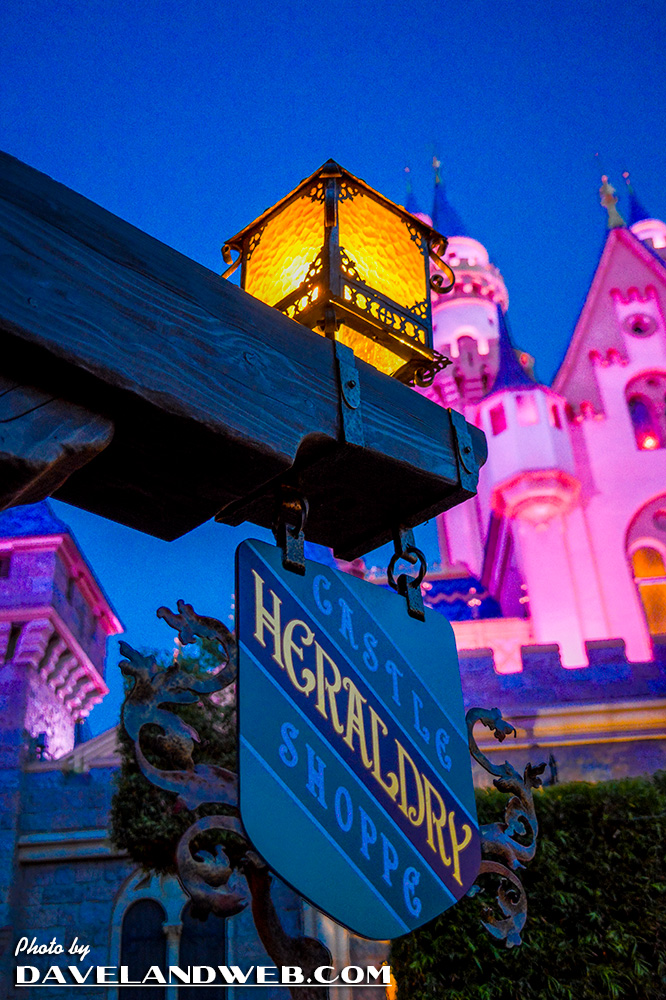 An evening journey to Disneyland wouldn't be complete without a spin on the dark rides. I actually braved the lines of Peter Pan: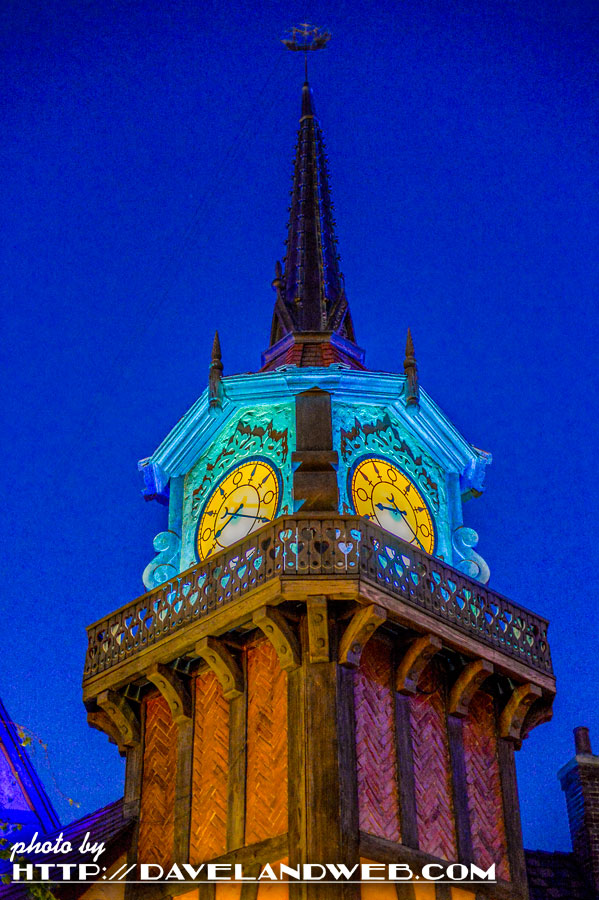 The moon was glowing brightly this evening, almost as if Walt himself had ordered it to: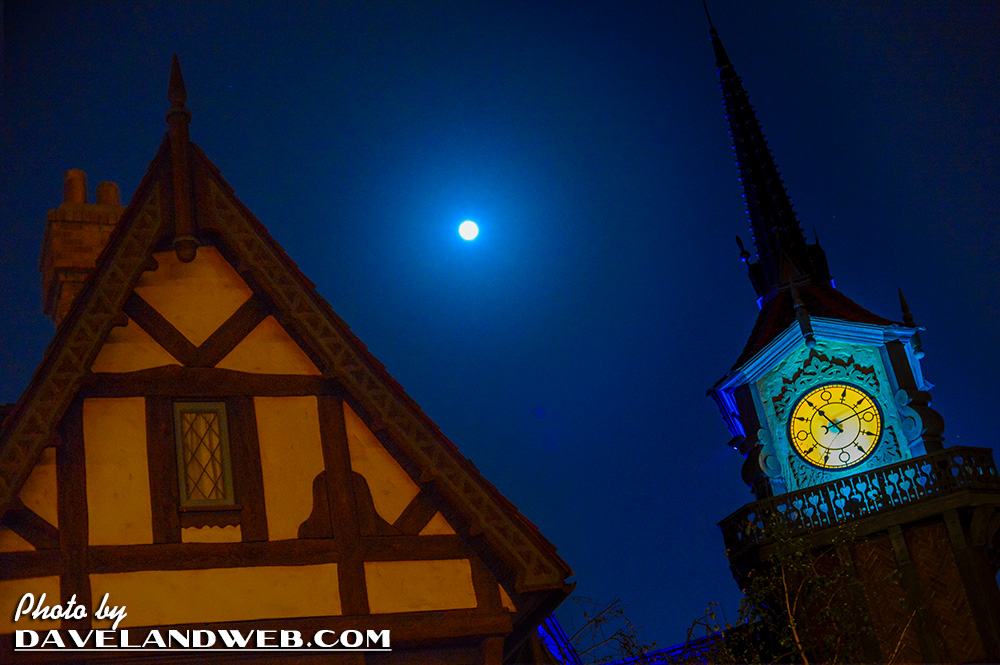 Apologies for my light fixture fetish; it never ends.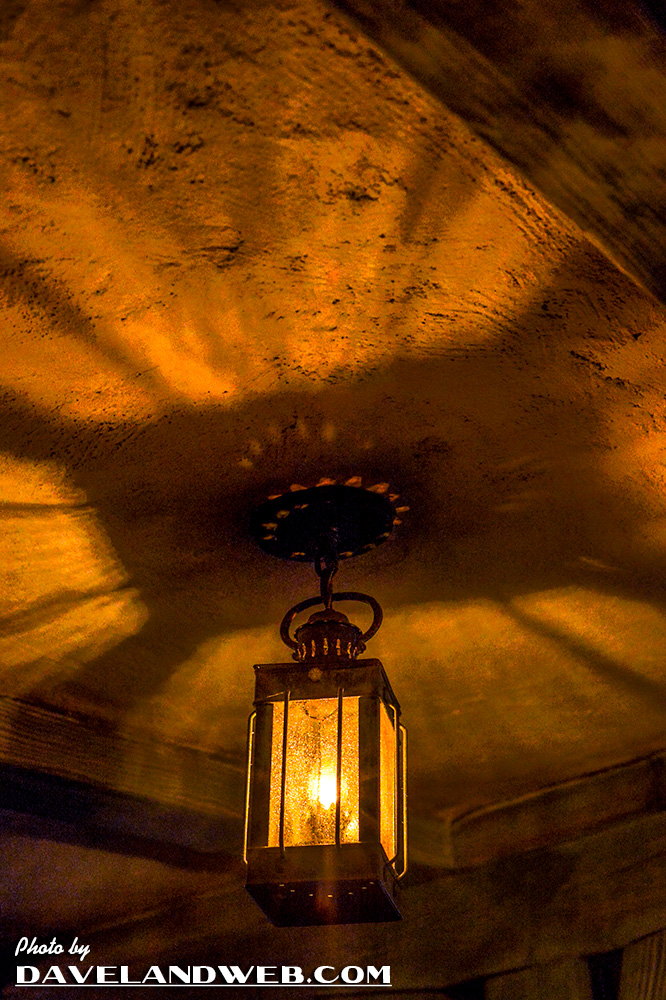 I still love the feeling of flight over Neverland: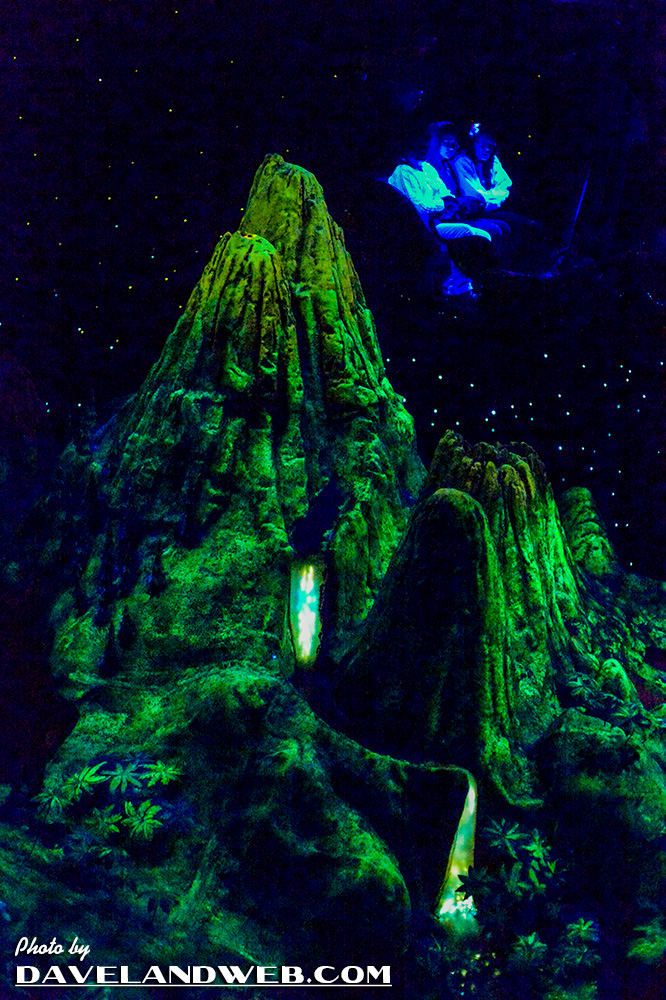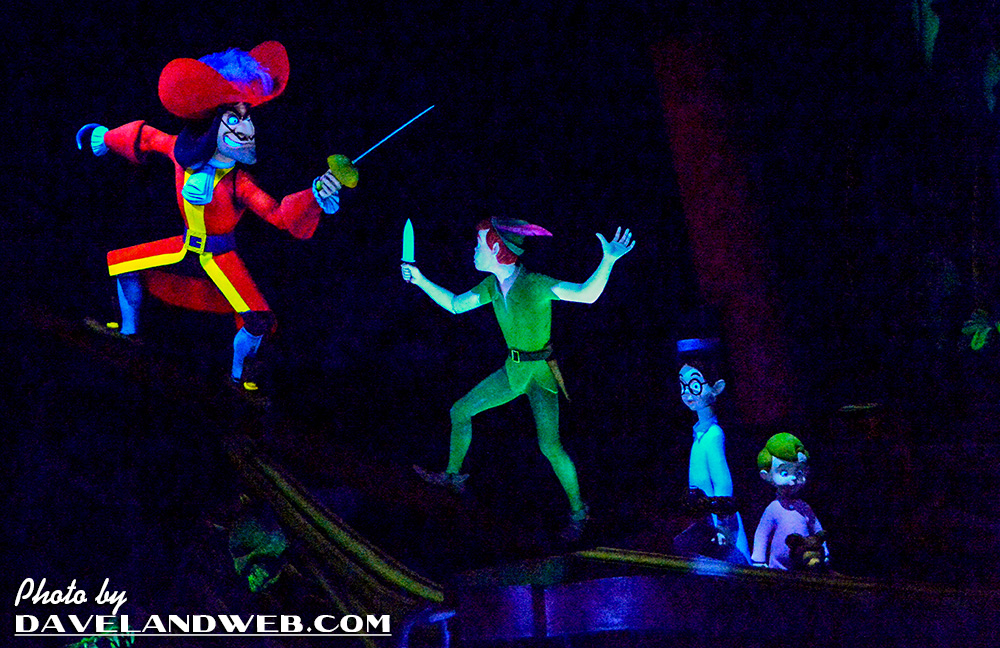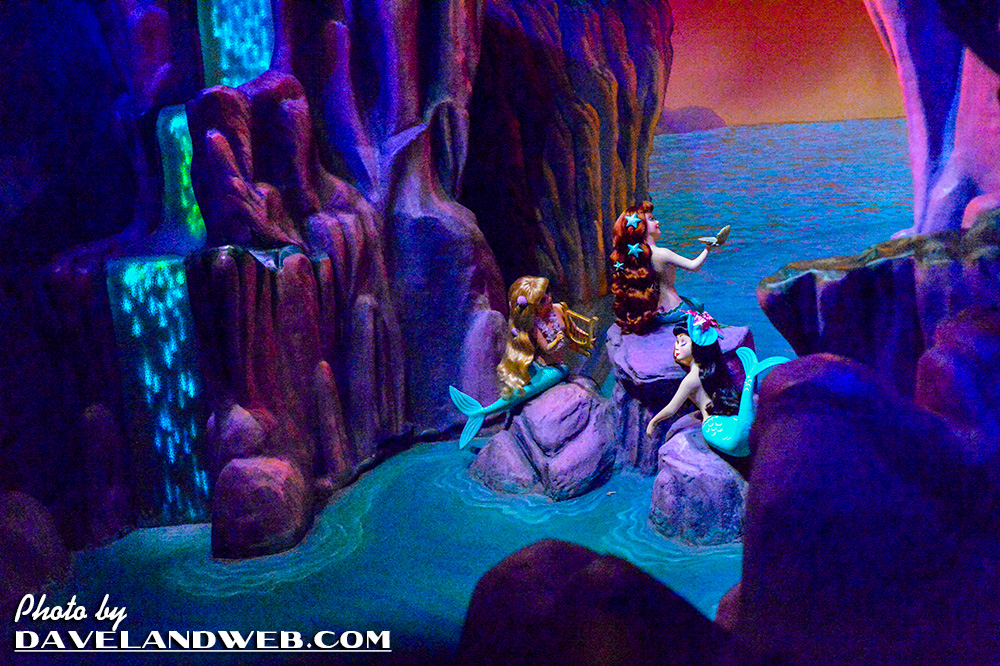 The Evil Queen beckoned me to take part in the Scary Adventures of her stepdaughter: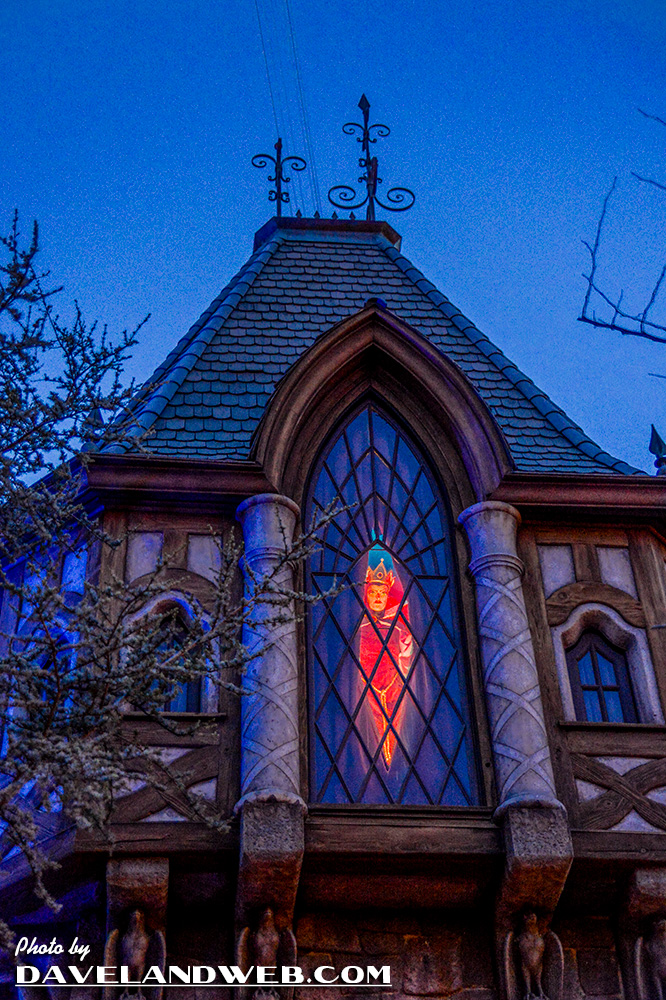 Even the queue can be a bit creepy: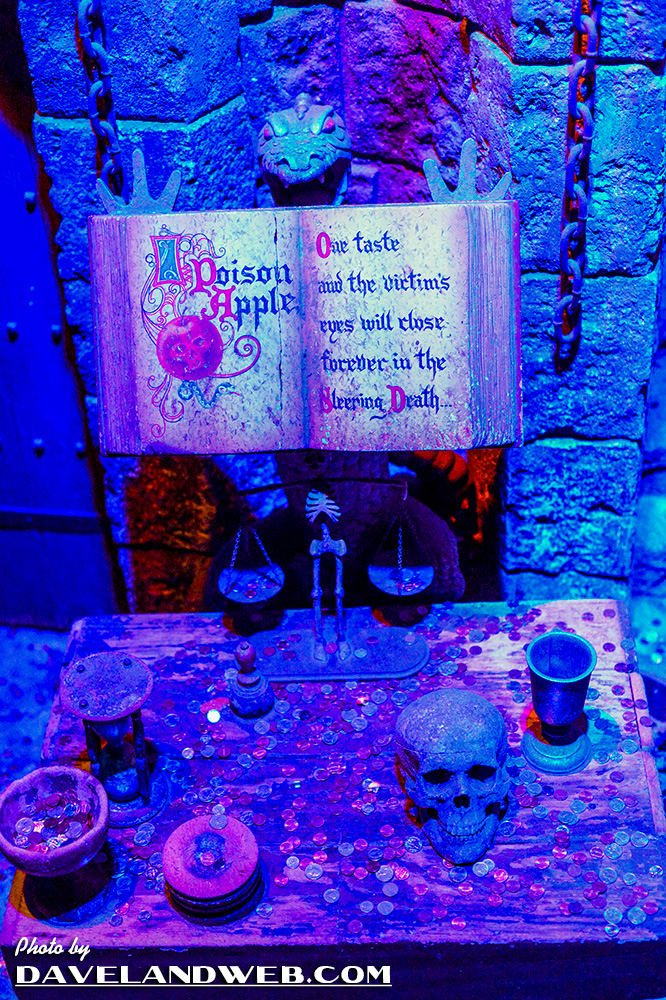 Don't let this happy tableau fool you: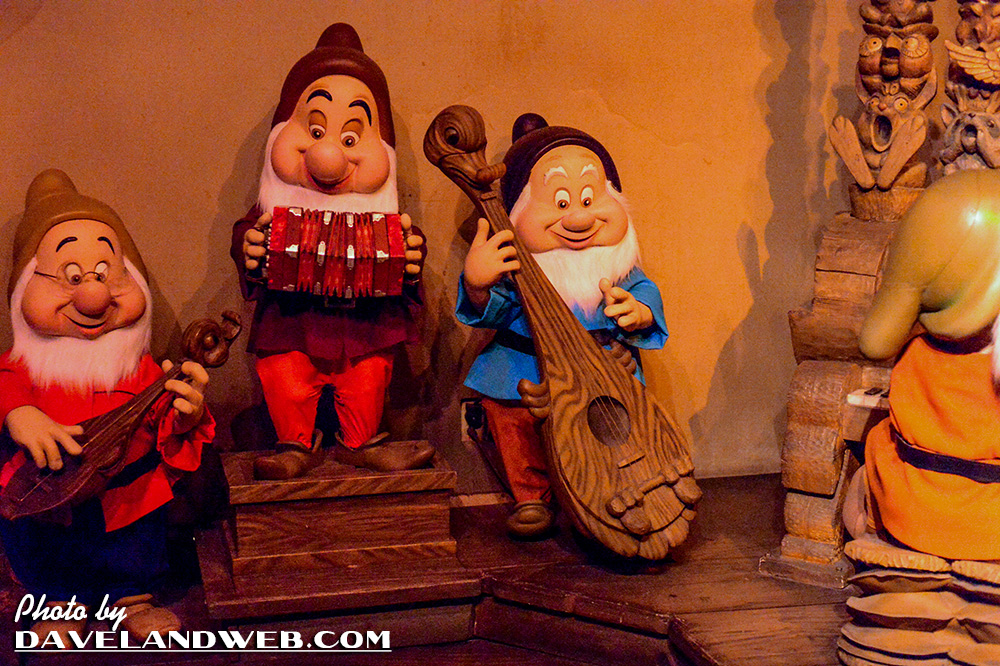 There's mayhem ahead, with stalking: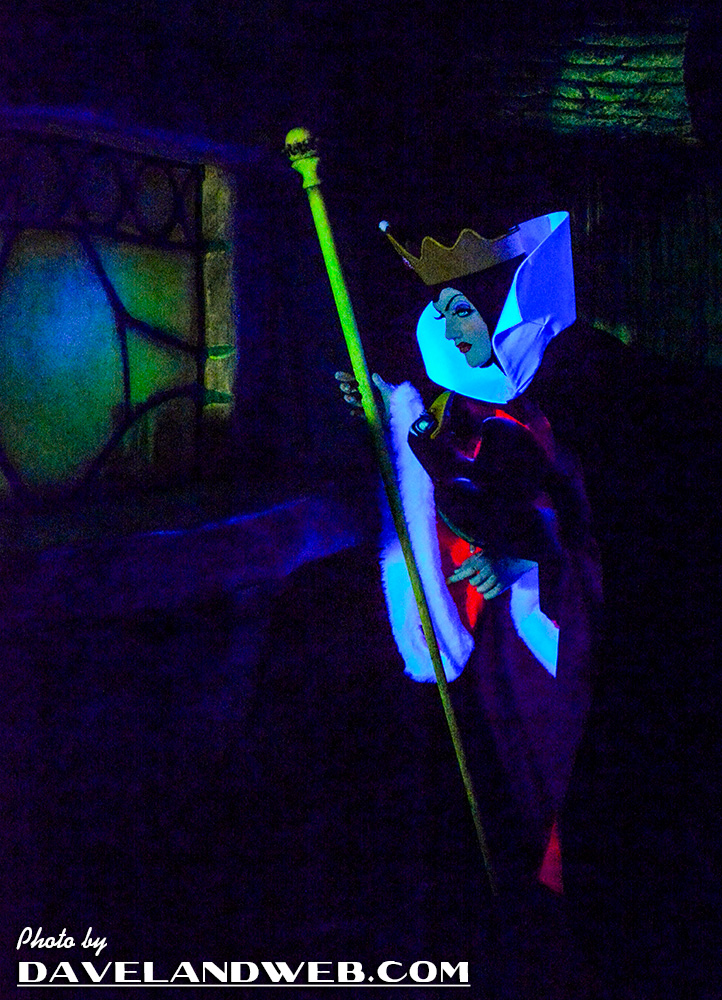 evil gossip: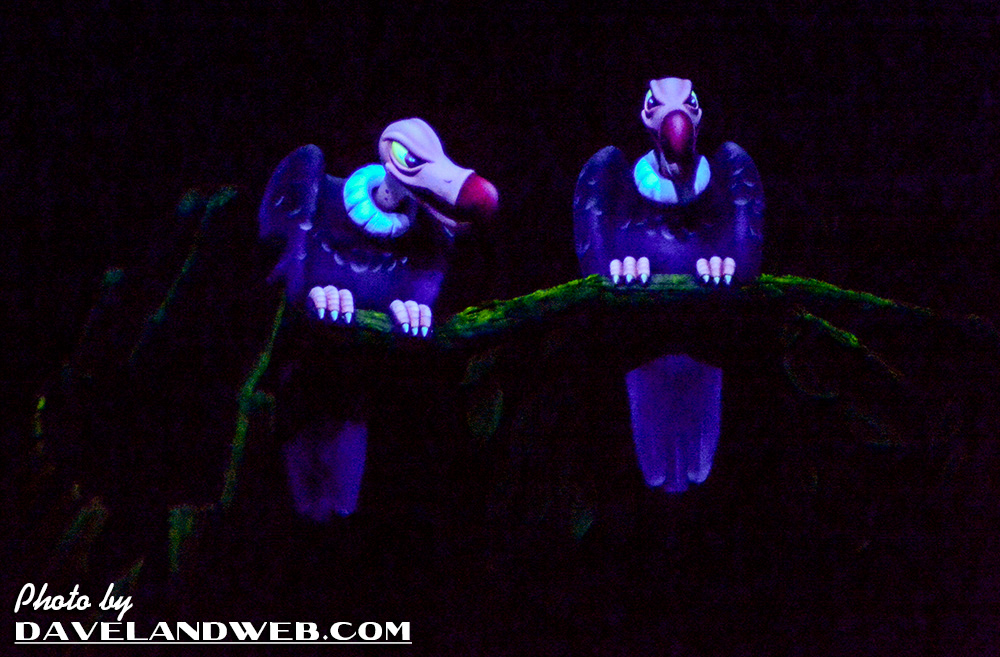 transformation and deceit: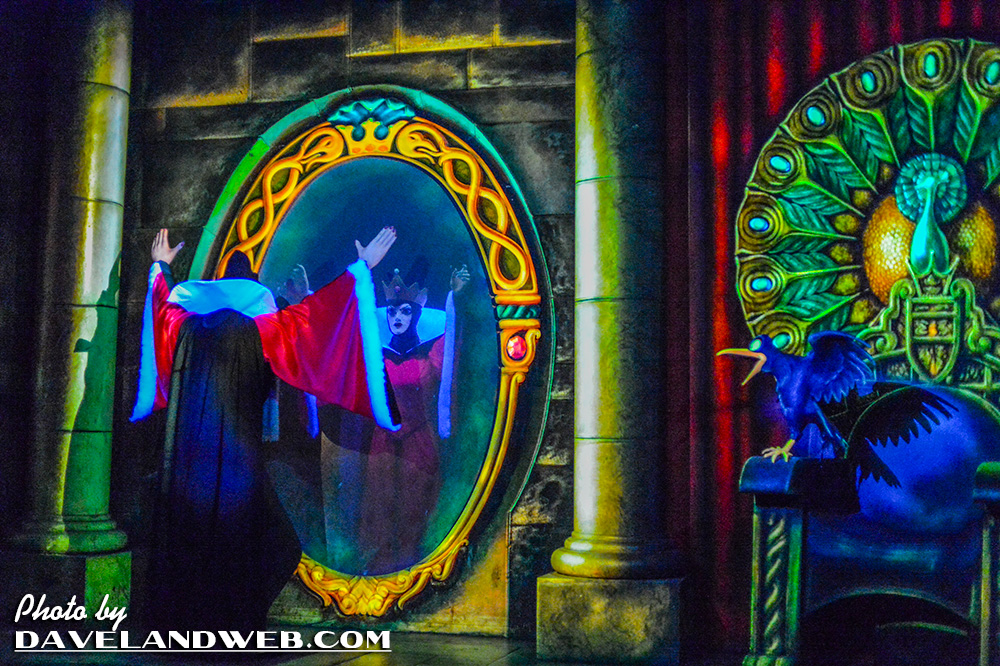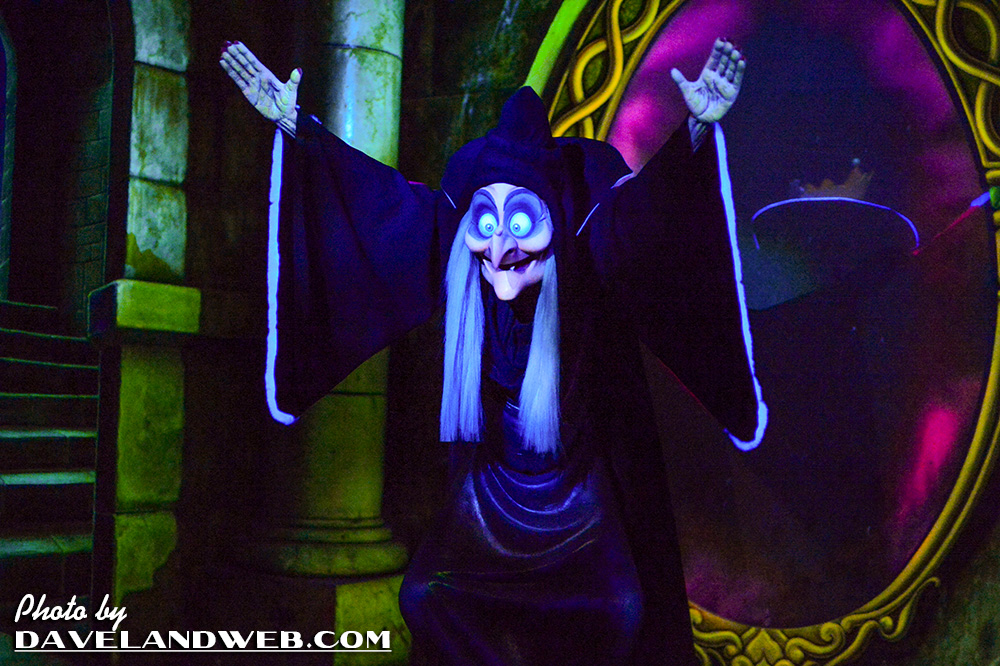 death: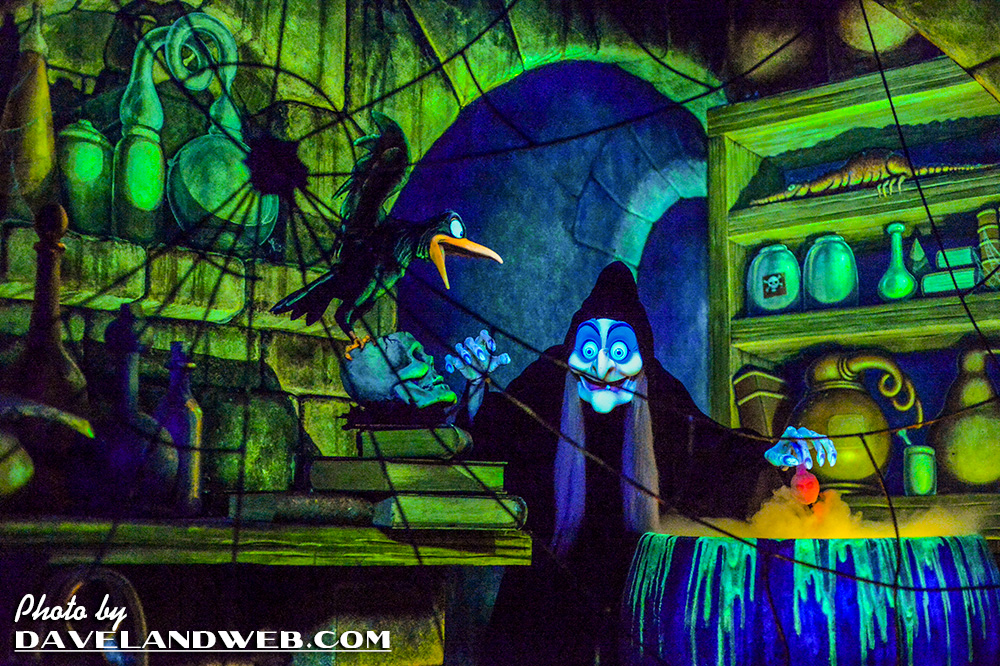 fear: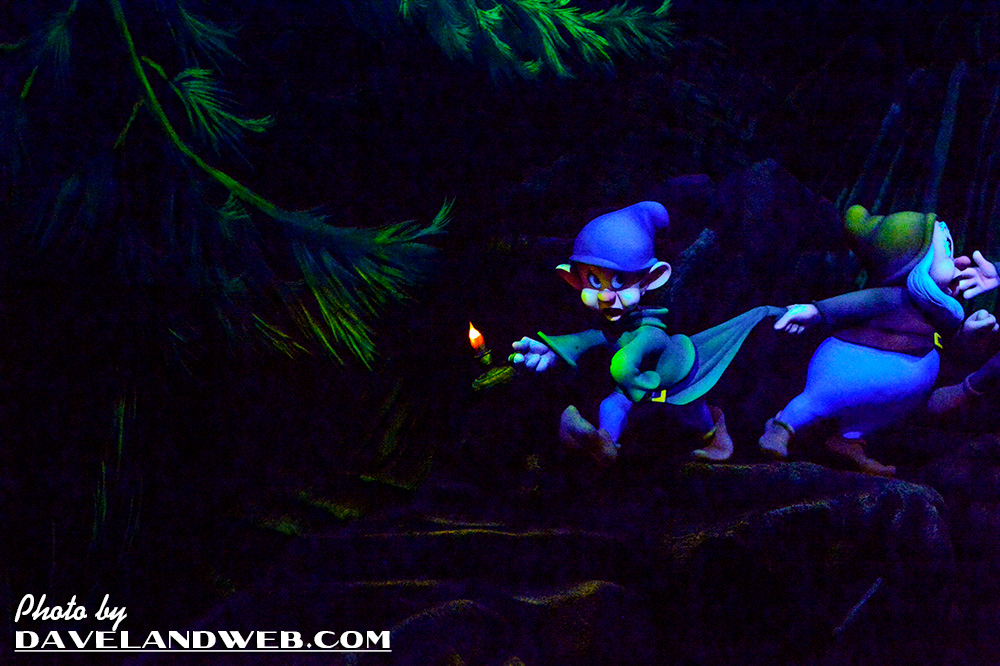 And let's not forget CRAZY JEALOUSY!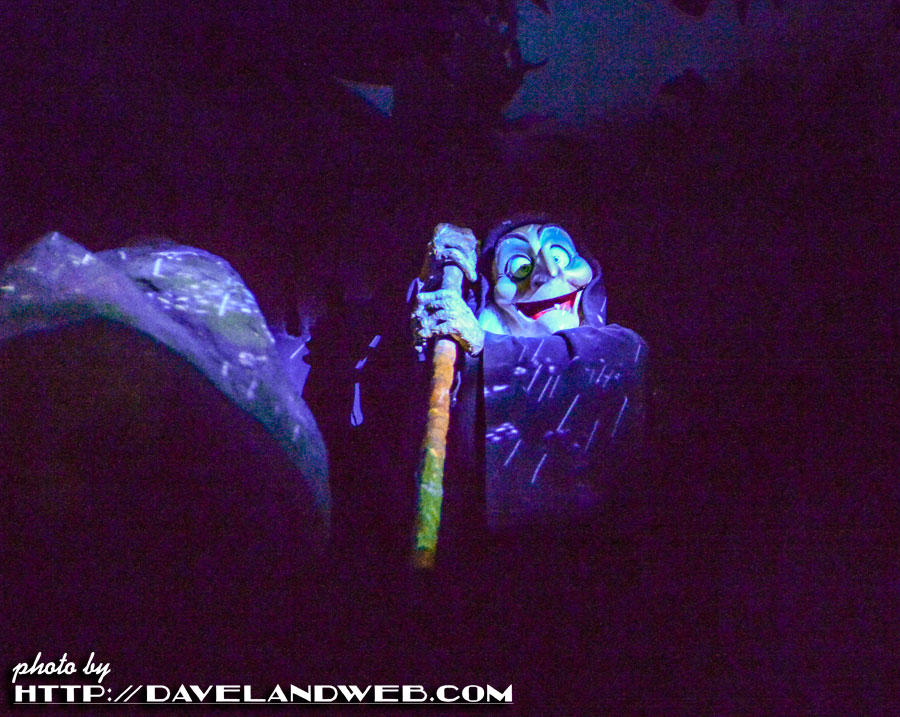 I think that just about covers it. Yup...scary. Next up was Pinocchio. Again, light fixtures in the queue to keep me occupied.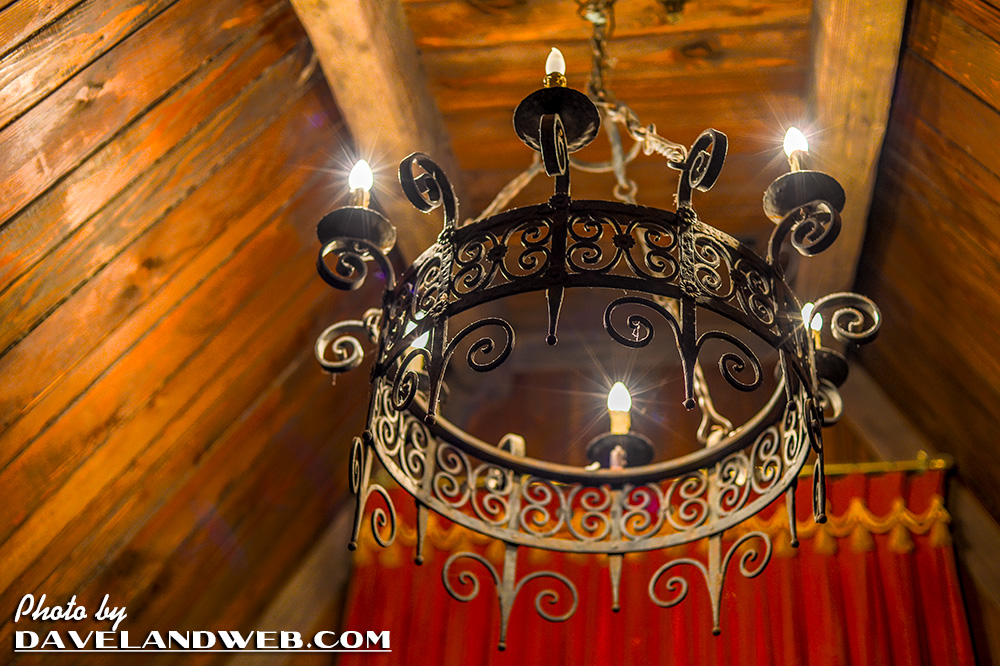 Pinocchio has its own brand of scary: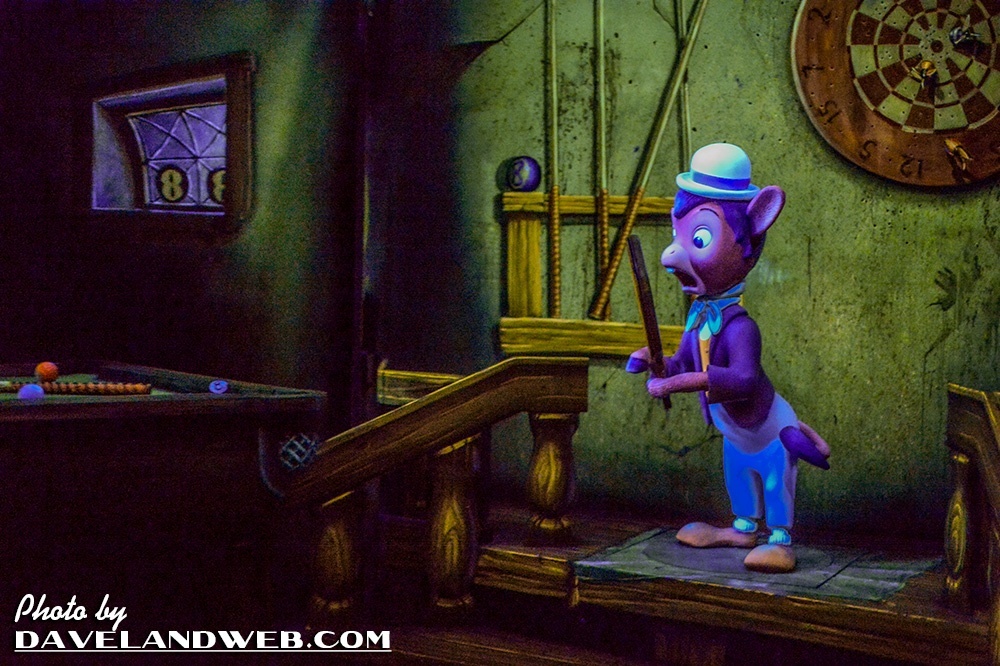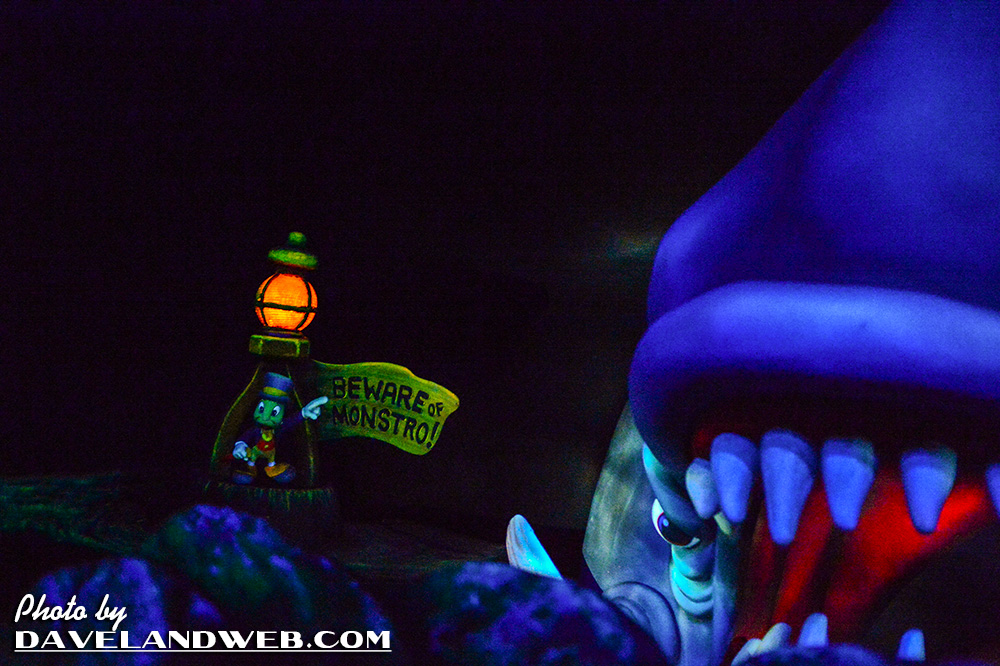 But have no fear, the Blue Fairy will make it all better: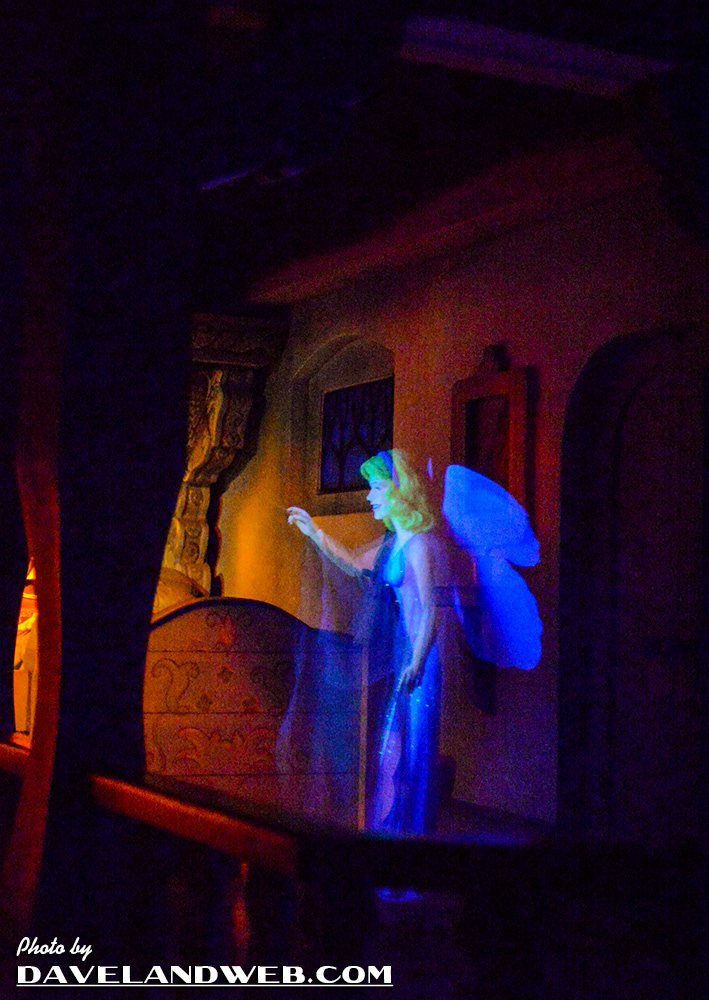 I could spend days in this section just staring at all the clocks and toys.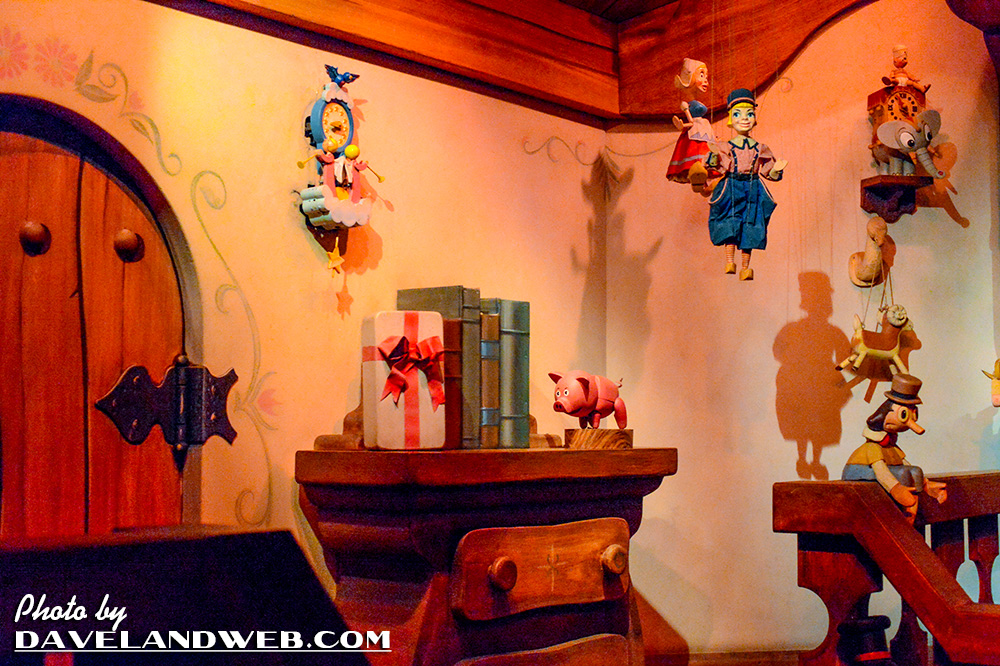 I ended my dark ride quartet with Mr. Toad (apologies to Alice!)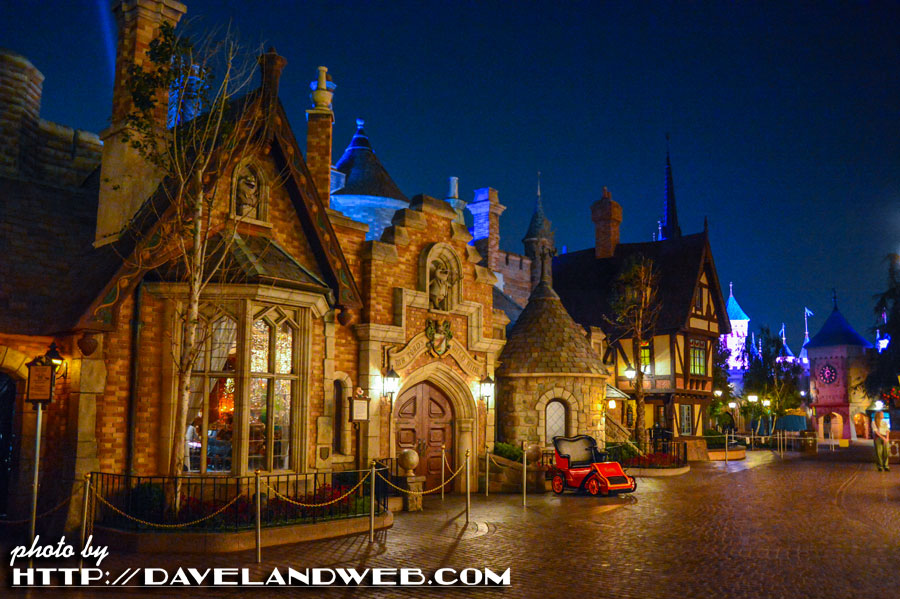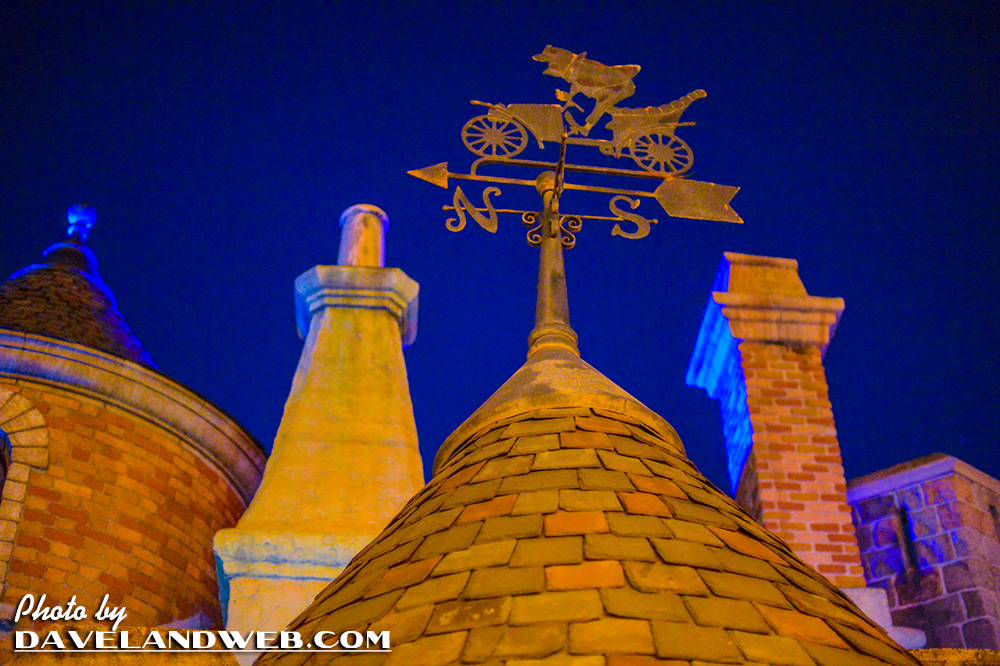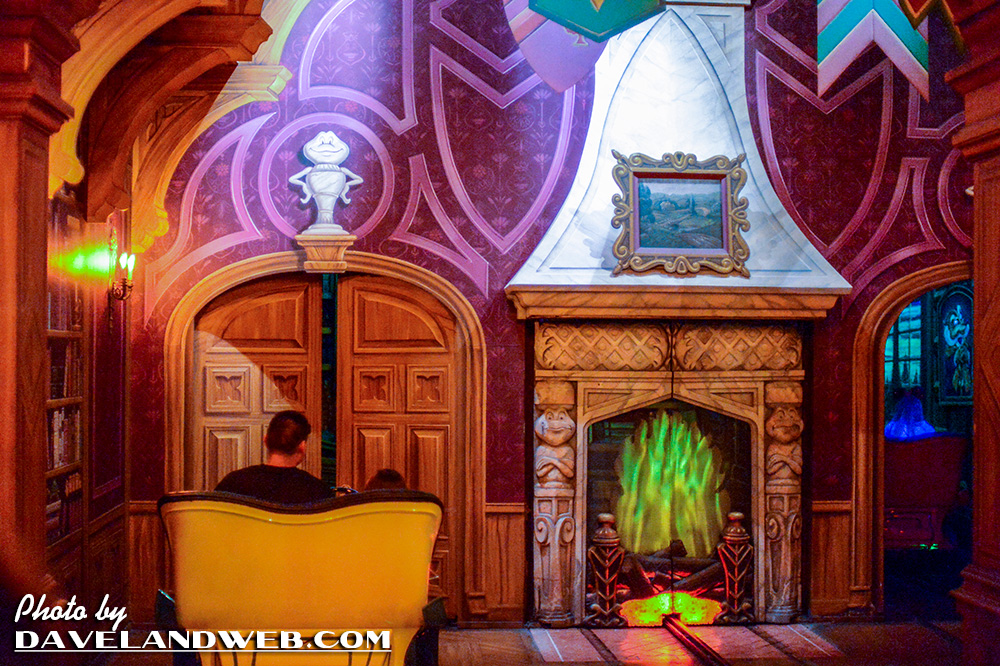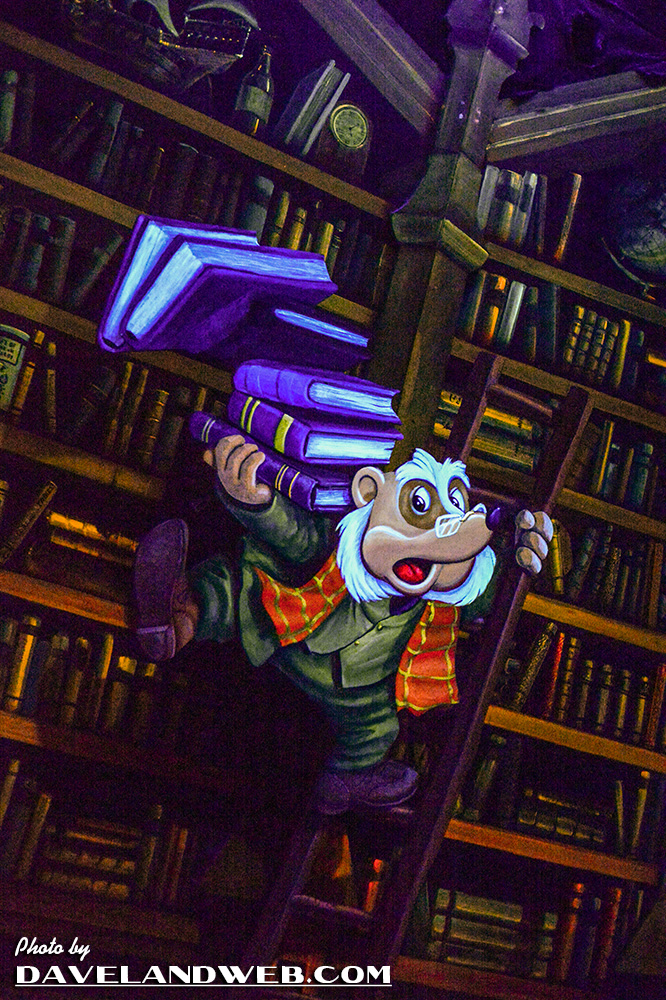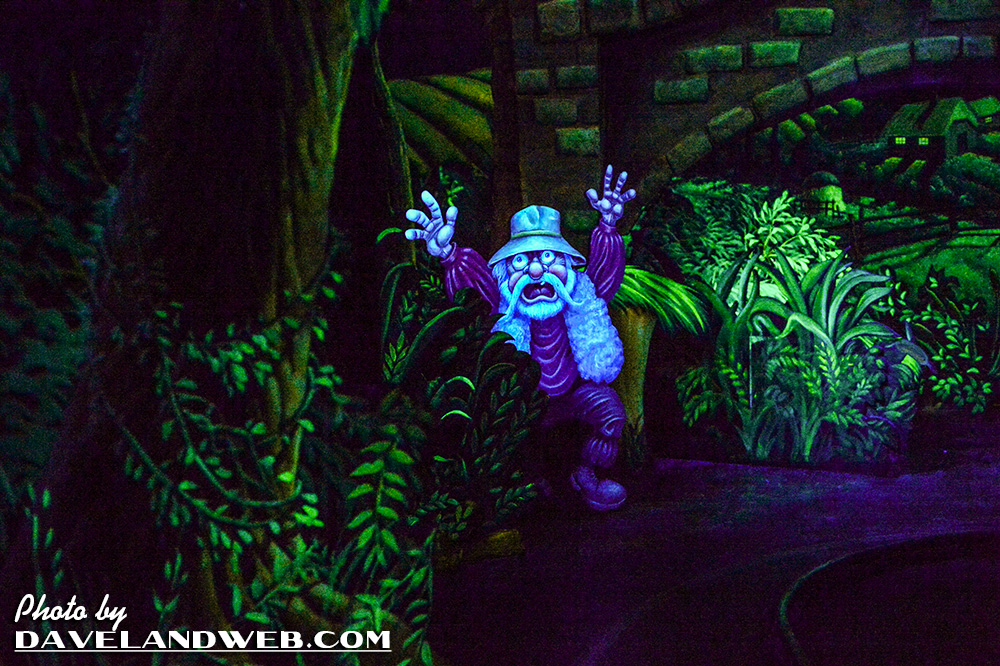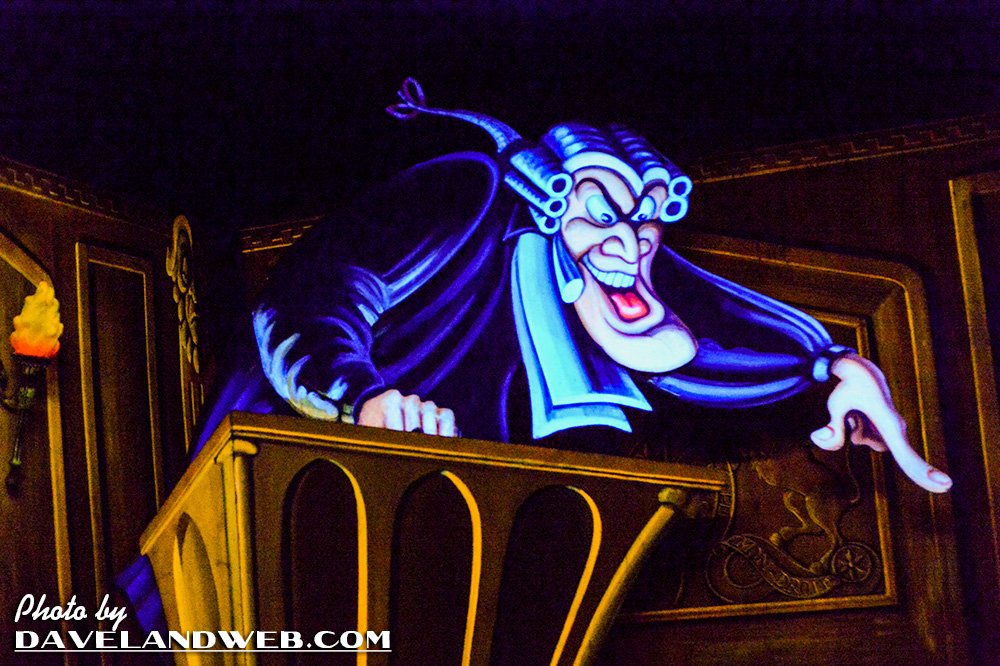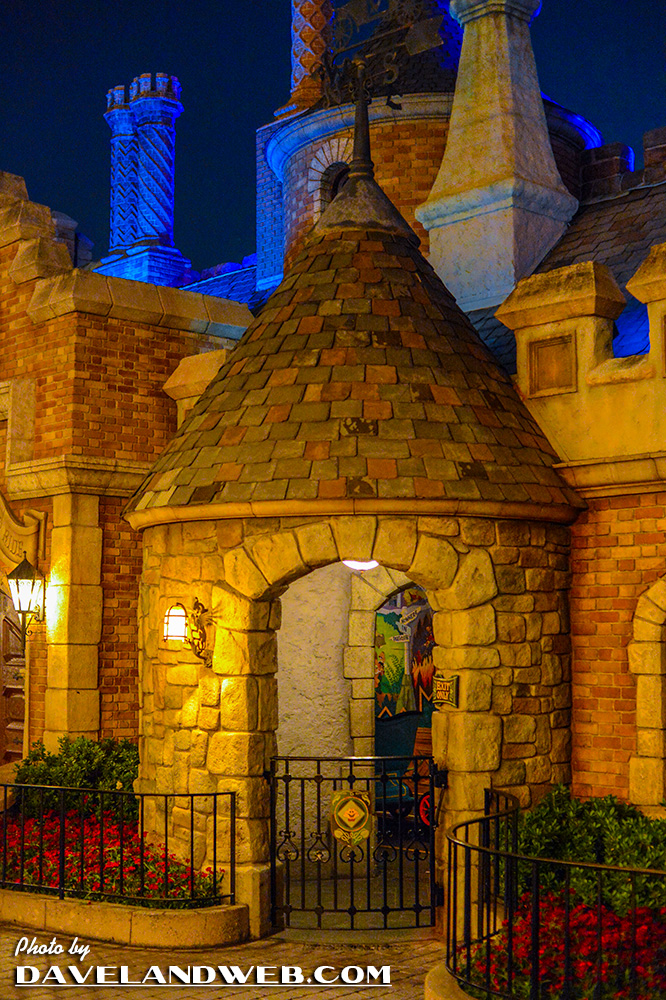 The glow of the Sword in the Stone keeps it from being ignored at night: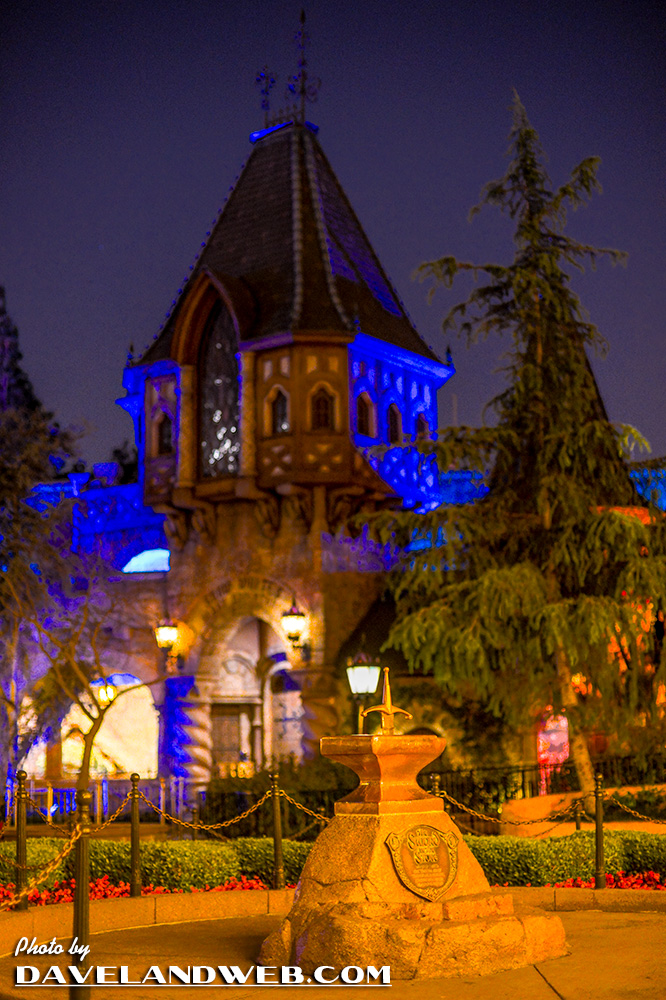 Probably the most magical sight after dark (next to the Castle) is the Carrousel: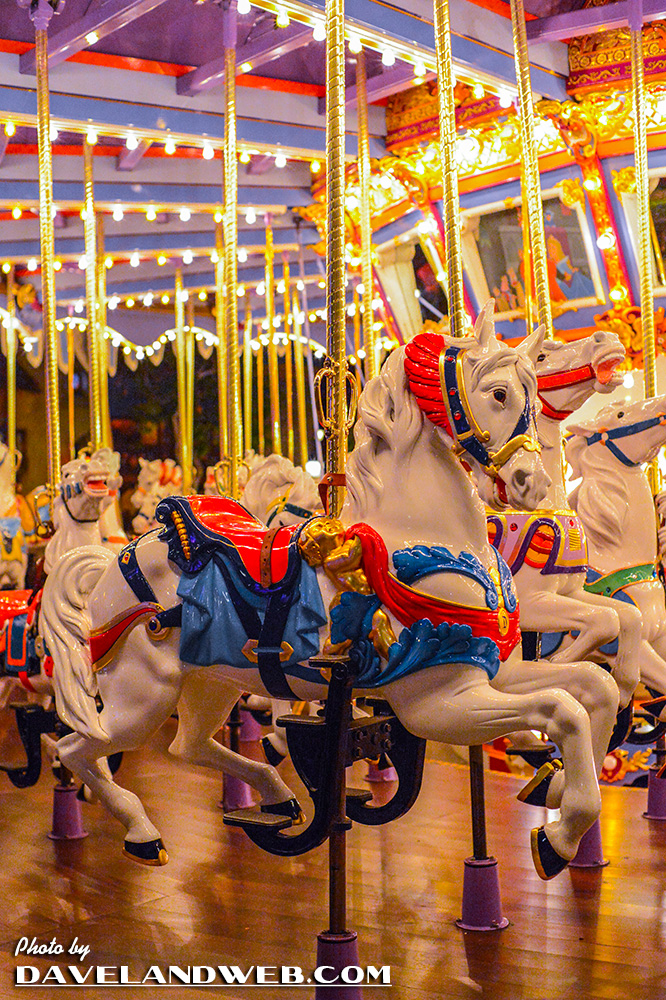 This face is my favorite thing to photograph on the Carrousel: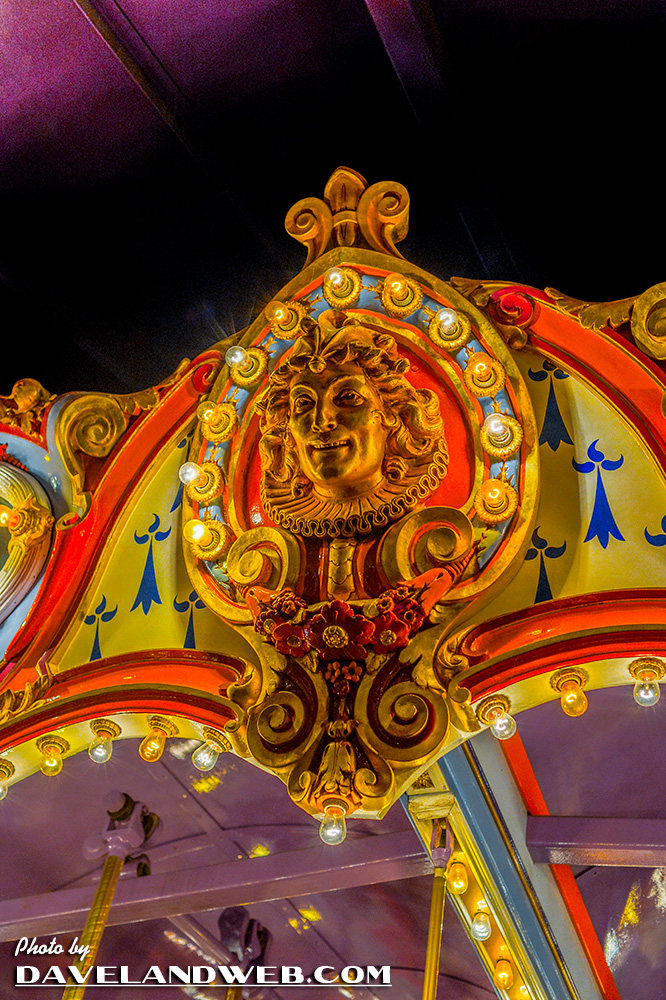 Next up was the train. As we walked by the Toontown Gates they seemed to be begging me to shoot them: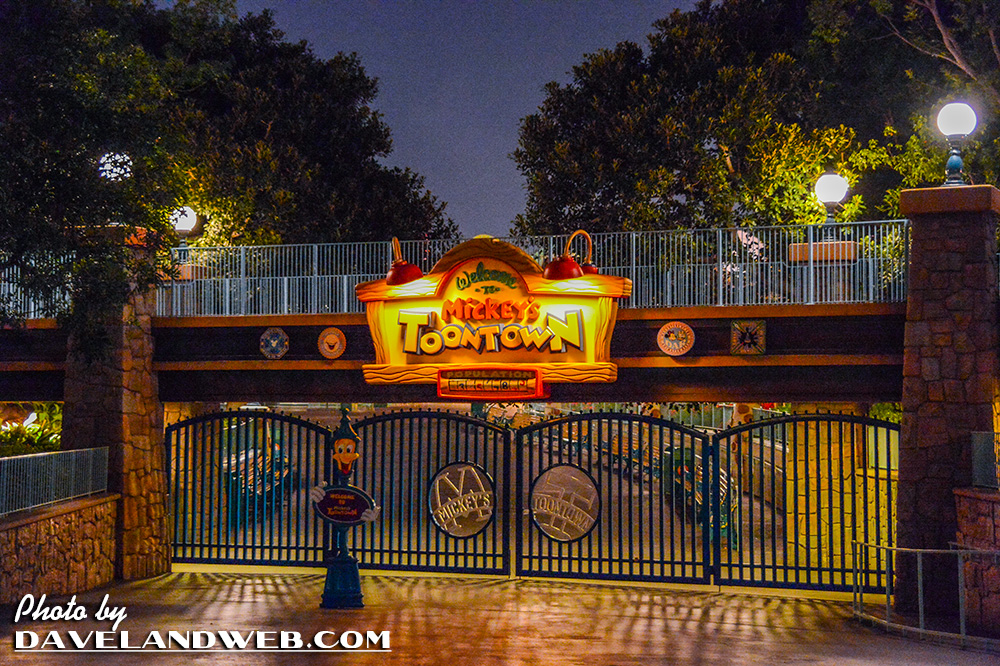 A stop in Tomorrowland before the grand finale: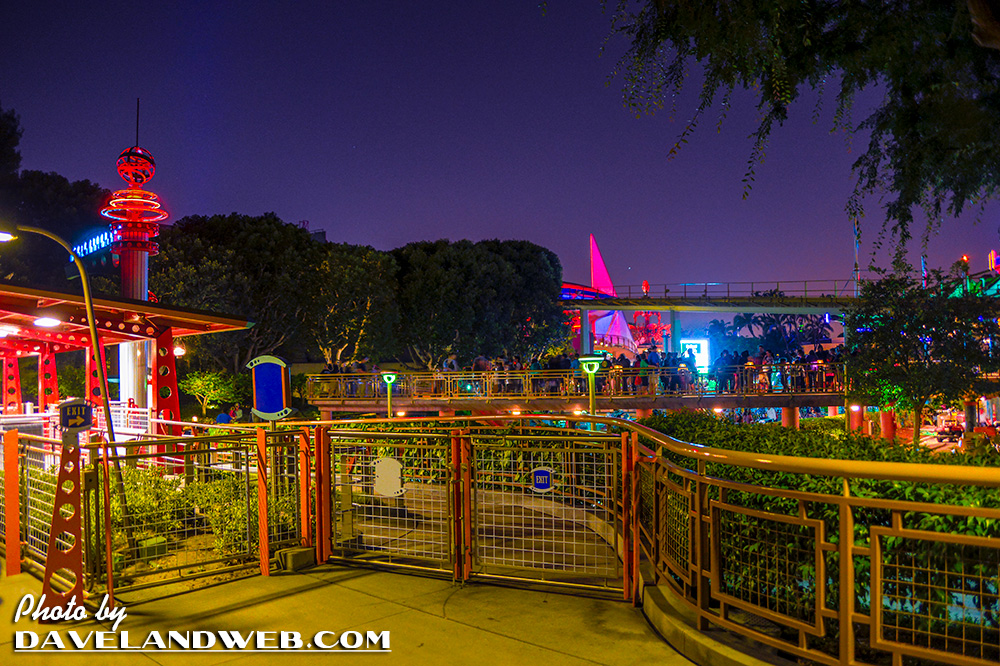 I can't think of a more perfect nighttime exit scenario than the enjoyment of the Grand Canyon/Primeval World Dioramas: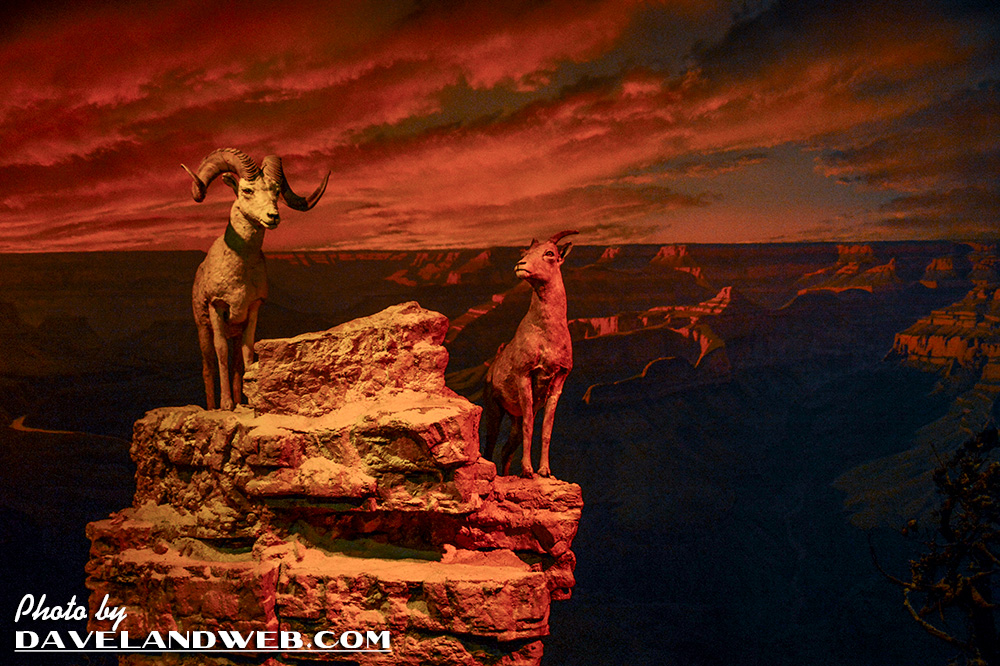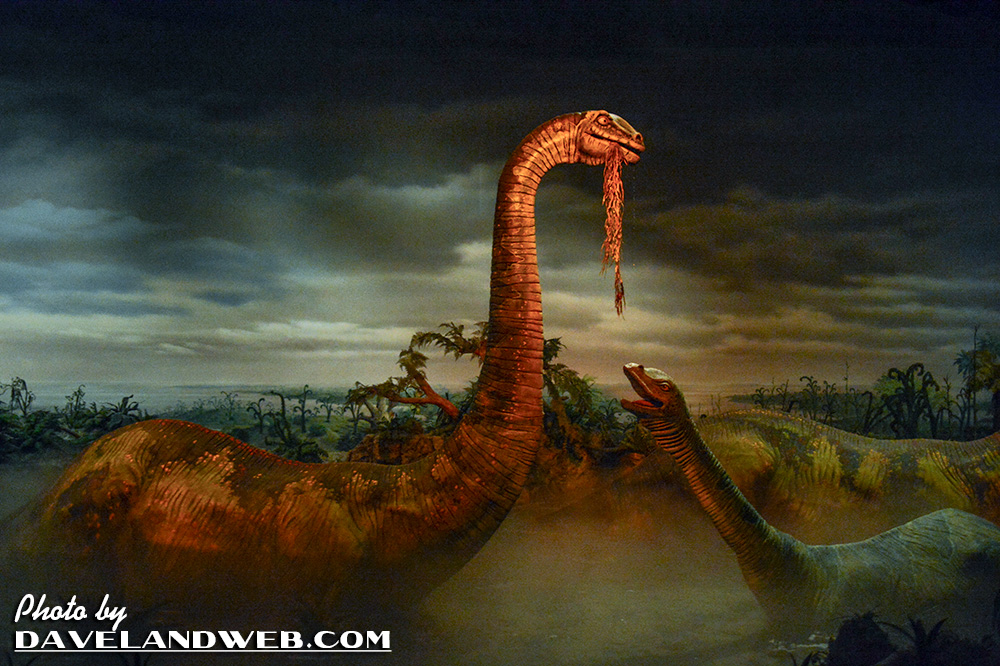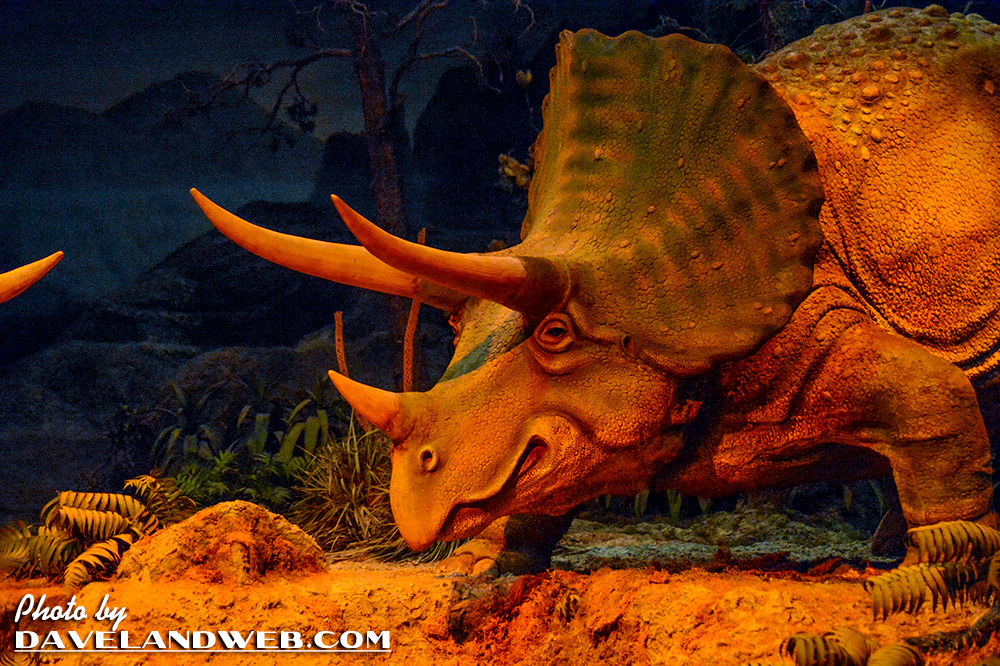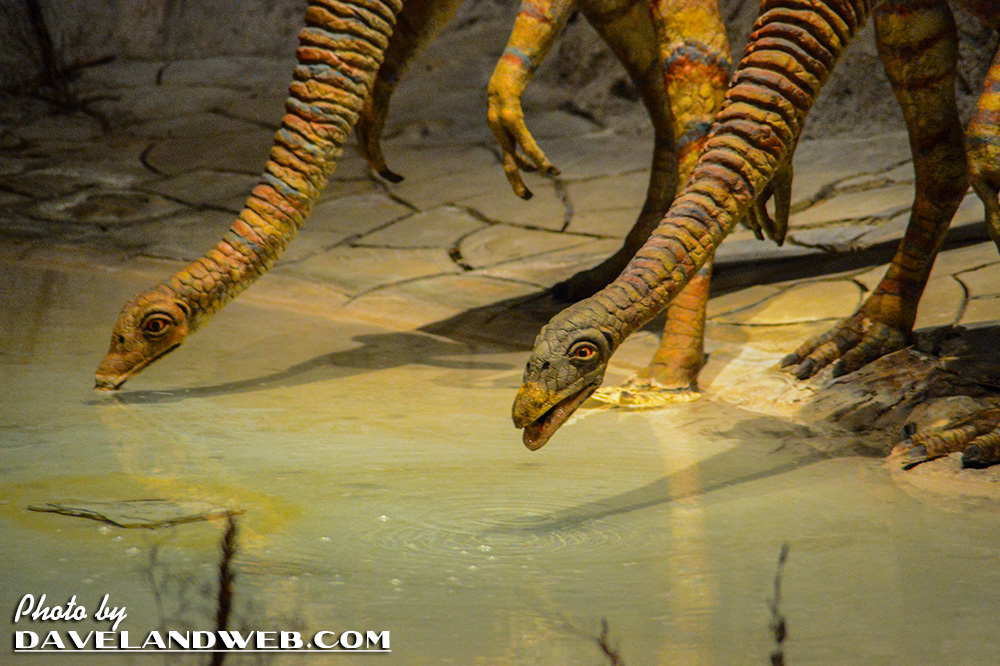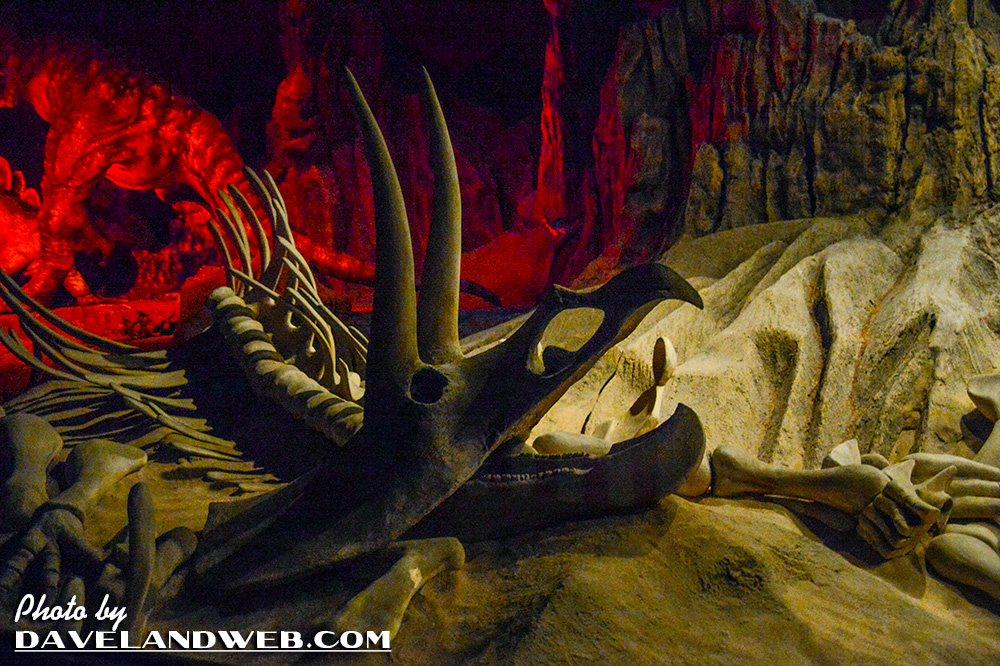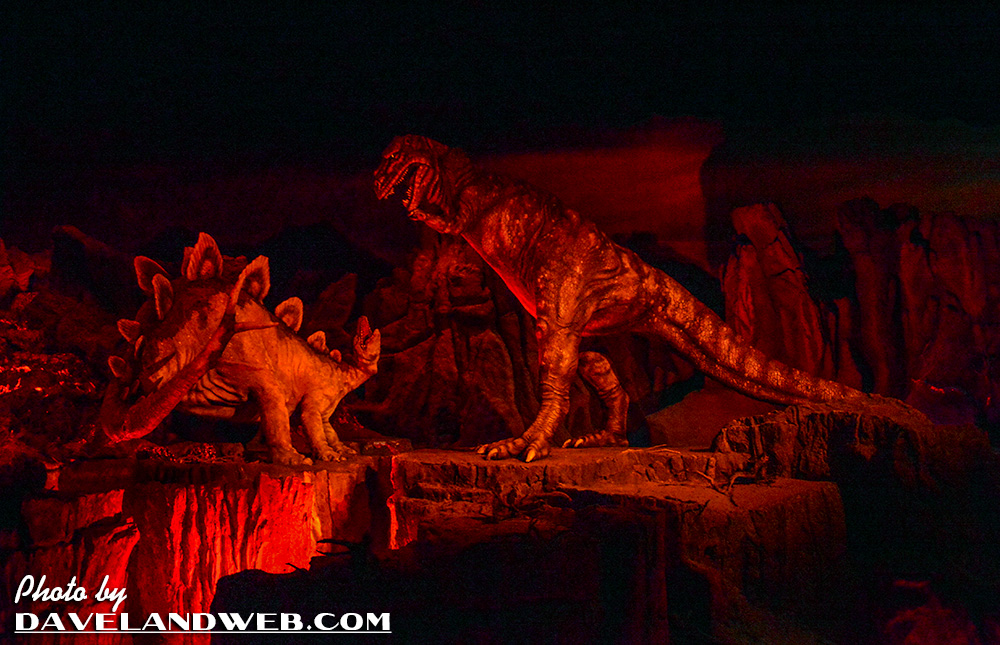 See you back at the Grand Californian! See more vintage & current Disneyland photos at my
Disneyland website.