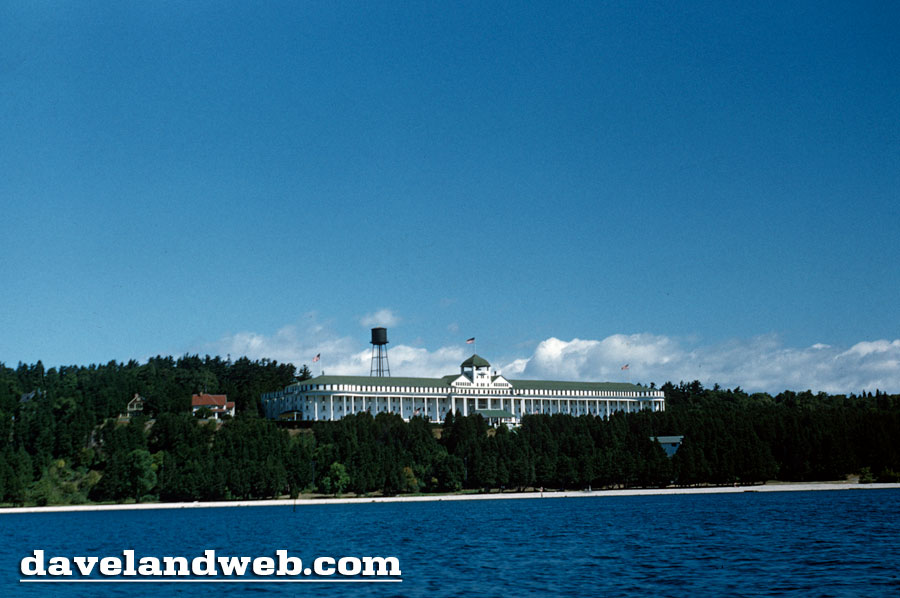 This one is still on my bucket list. In these August 1955 photos, a lucky family visited The Grand Hotel, built in 1887. Supposedly, the massive front porch of this hotel is the largest in the world, measuring in at 660 feet. Now THAT'S Grand!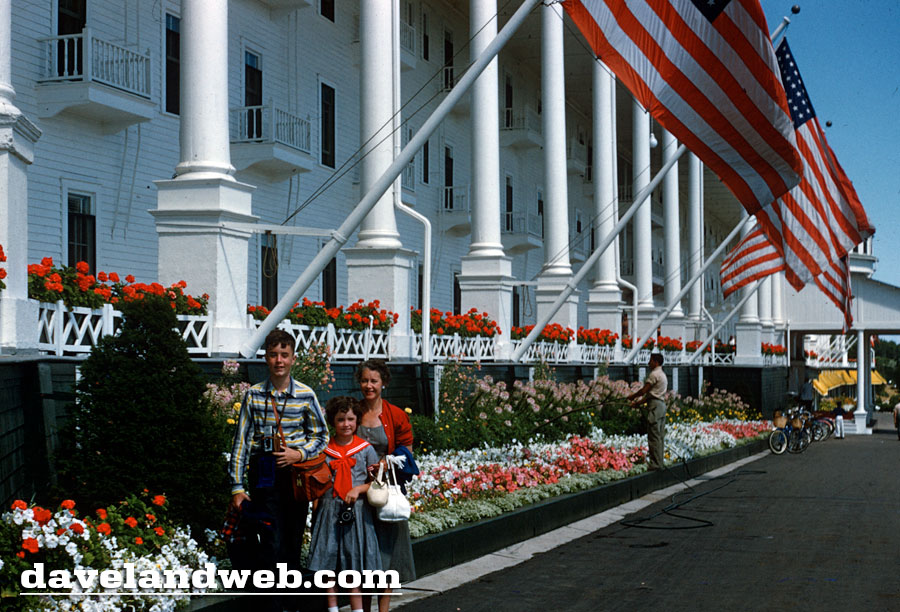 Here the doorman, looking as if he came from a fox hunt, poses with the two children.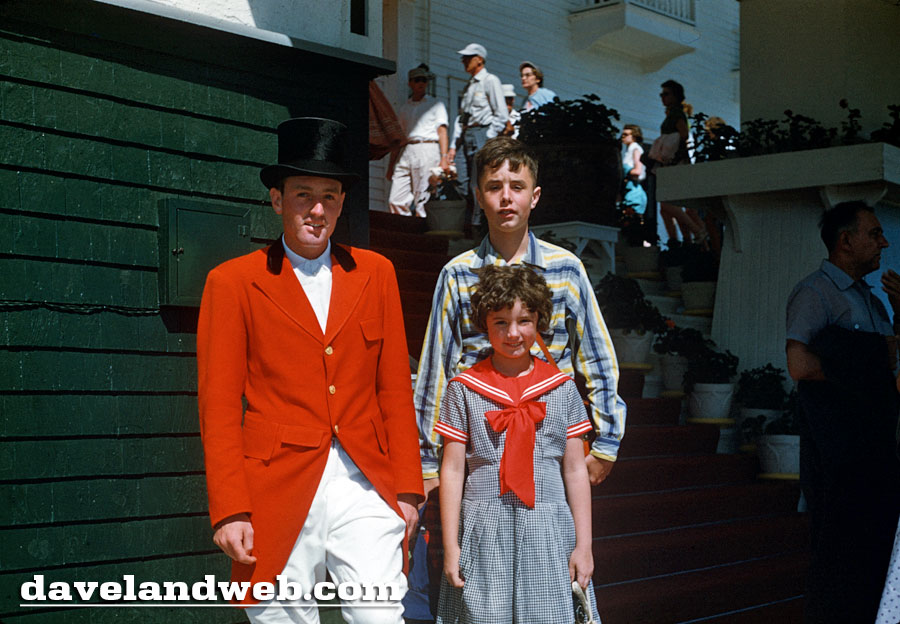 Mom steps in for this photo.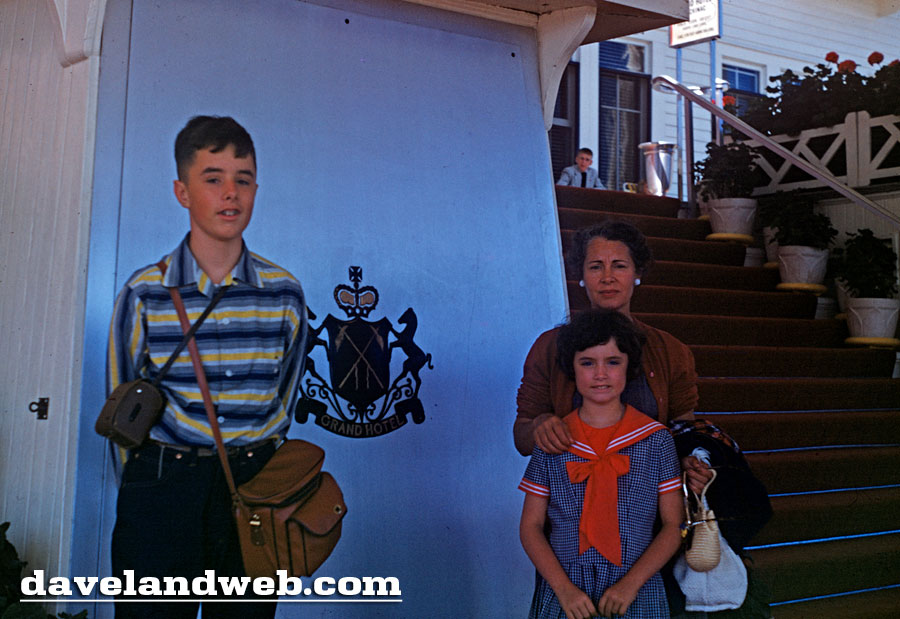 Here you can see the hotel's resort-scale Esther Williams swimming pool.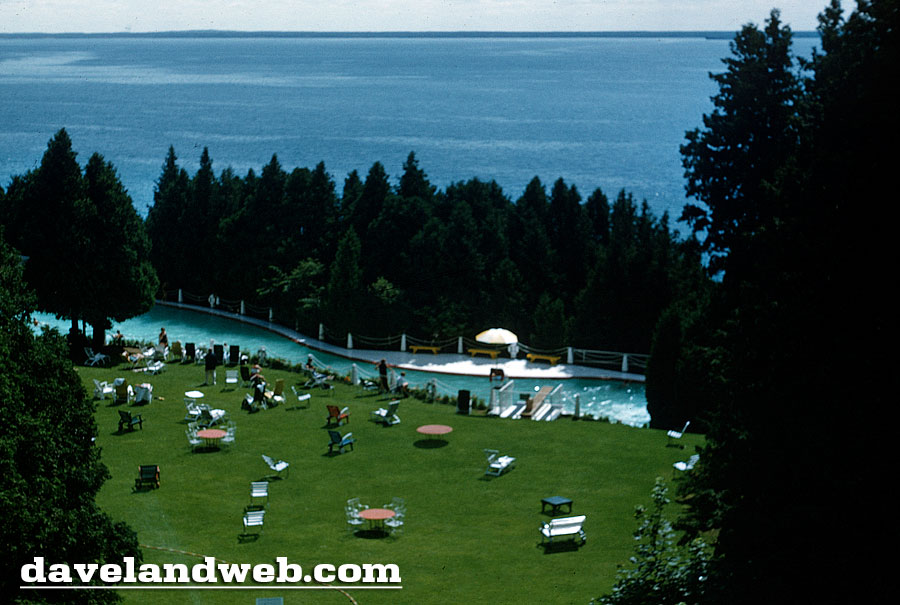 On the island itself, cars are not allowed, thus these old-fashioned horse-drawn vehicles.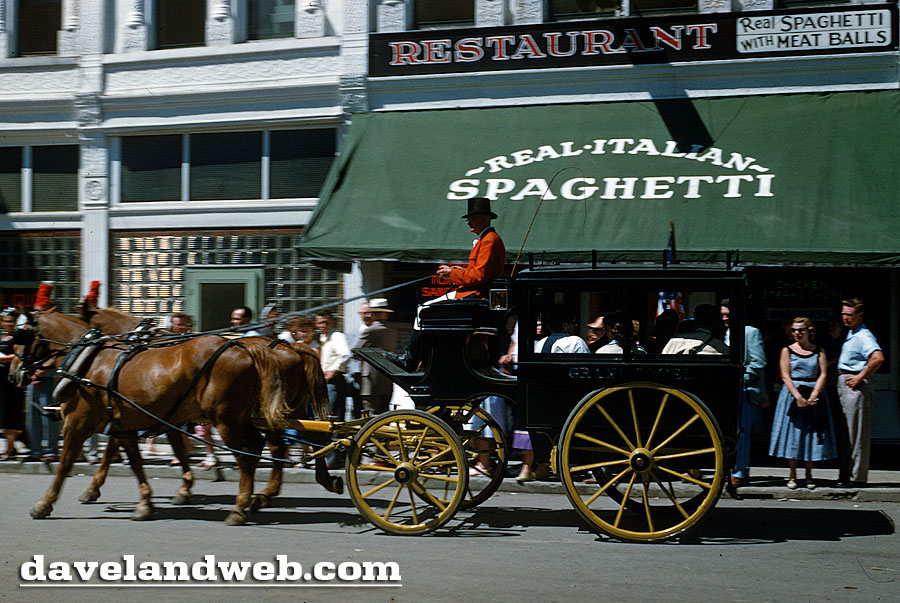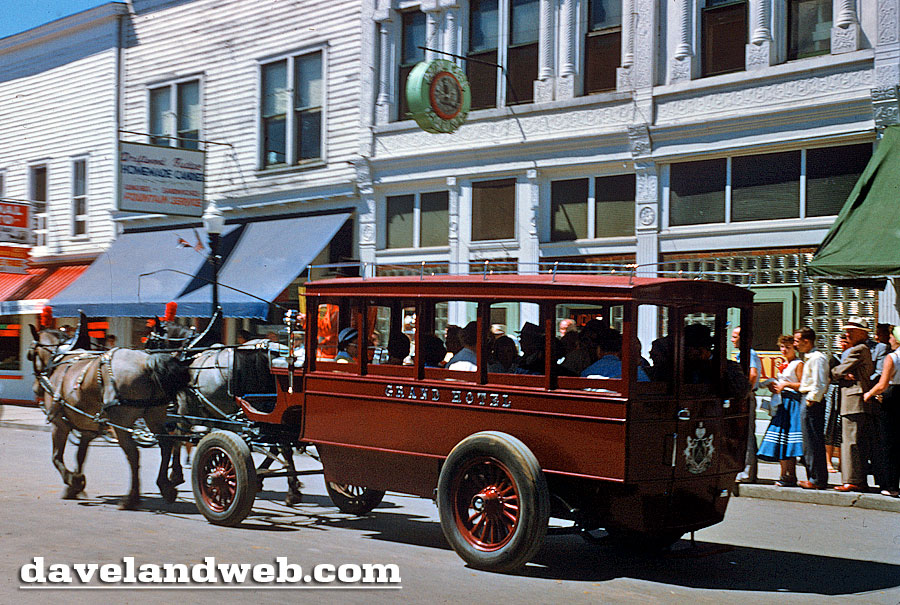 Mackinac's version of Main Street. Very quaint.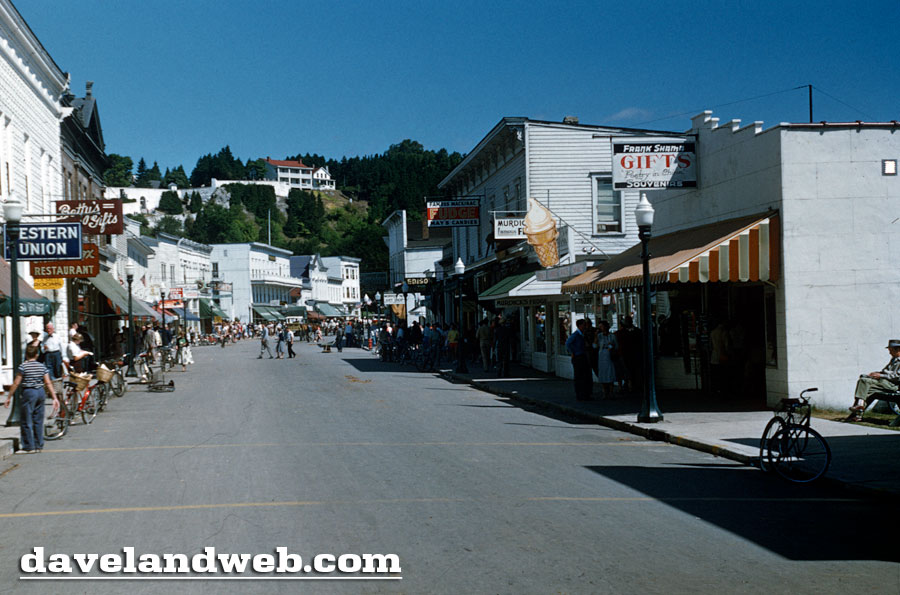 And in case you didn't know, this was the hotel that was used for the backdrop of the sappy romance film "Somewhere in Time" starring Christopher Reeve and Jane Seymour.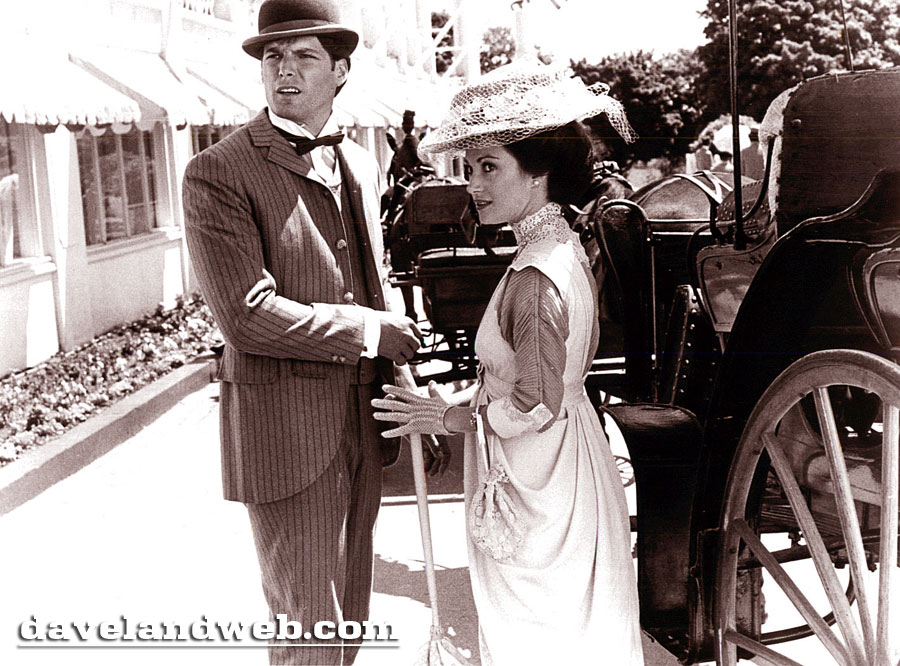 Hopefully one day I'll make it there myself. Follow my Daveland updates on
Twitter
and view my most recent photos on
Flickr
. See more vintage Mackinac Island photos on my
Mackinac Island web page.