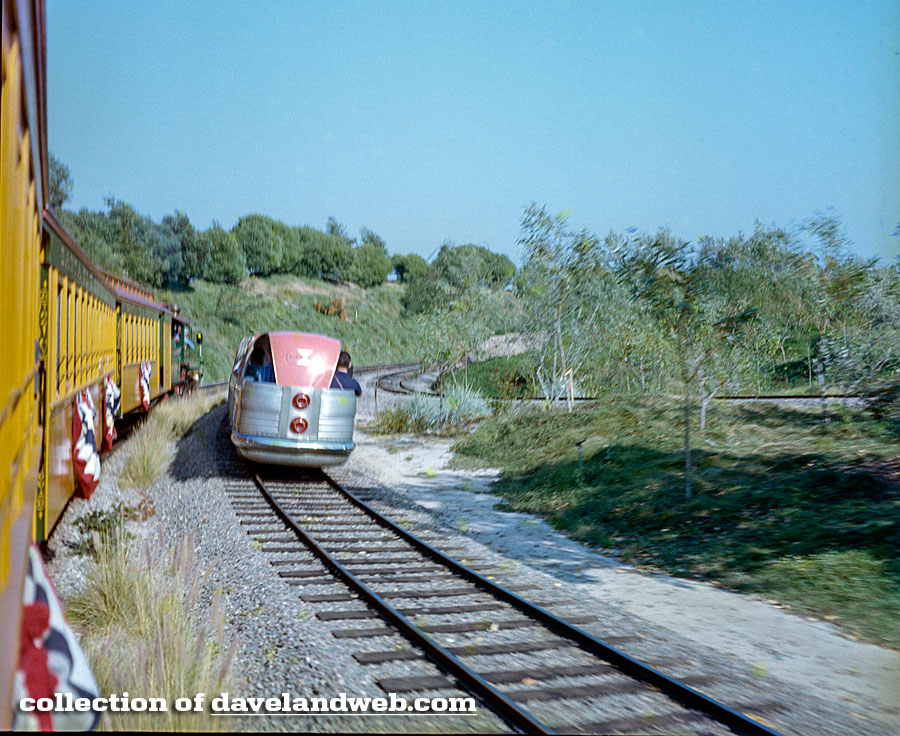 It may not be as sleek (or long lasting) as its replacement, The Monorail, but I would still love to venture back in time and squeeze into the Viewliner for a ride between Tomorrowland and Fantasyland. I remember seeing my first image of the Viewliner; I had no idea what this miniature was, or what it was doing on the railroad tracks next to the E.P. Ripley.
Apparently, it was inspired by this train, the Aerotrain: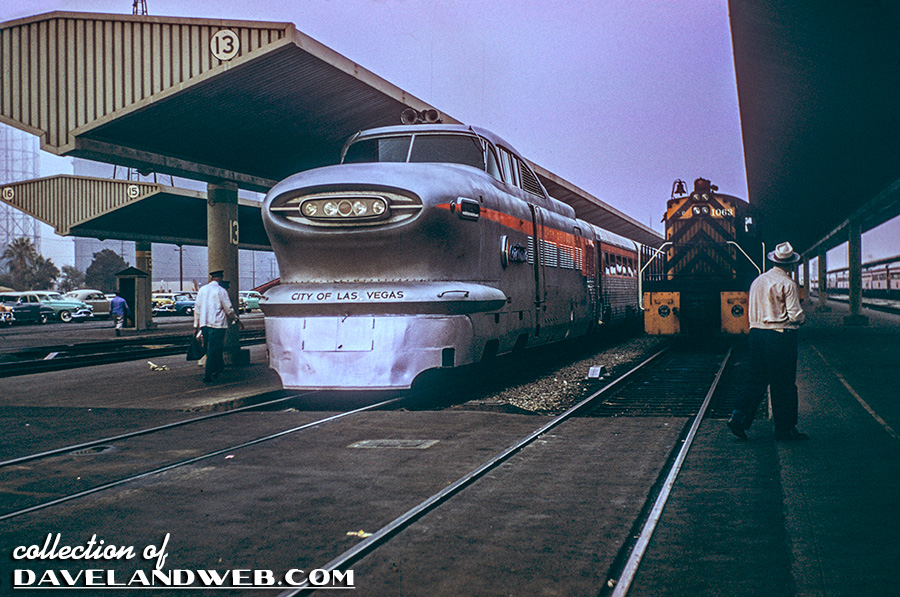 Seeing Walt with a young guest, you get an idea of the scale of this thing: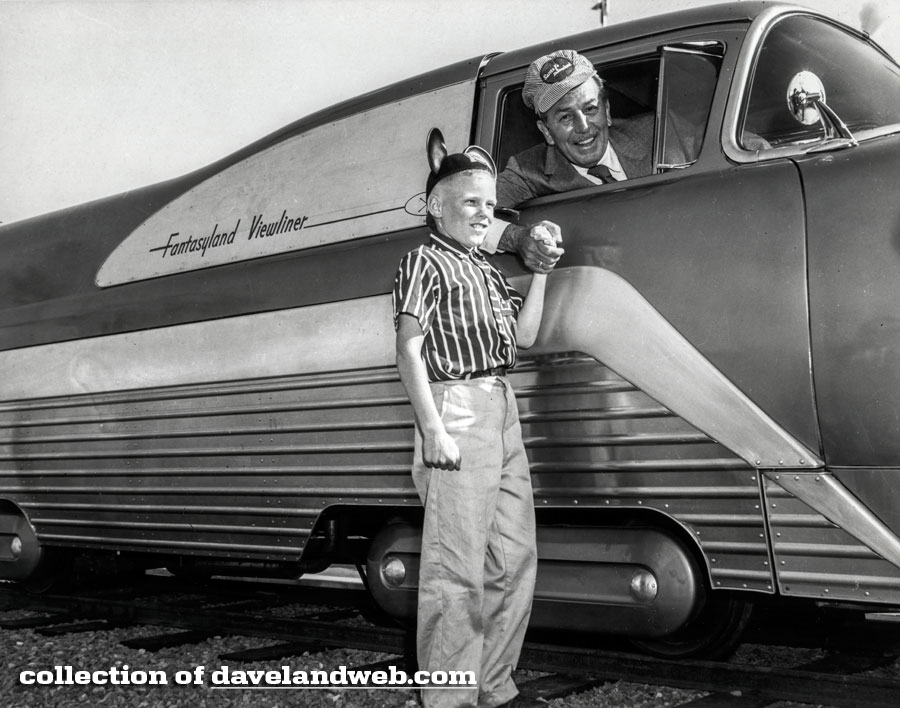 And a front side-by-side view with the C.K. Holliday; this really looks odd to see the "future" right next to the past: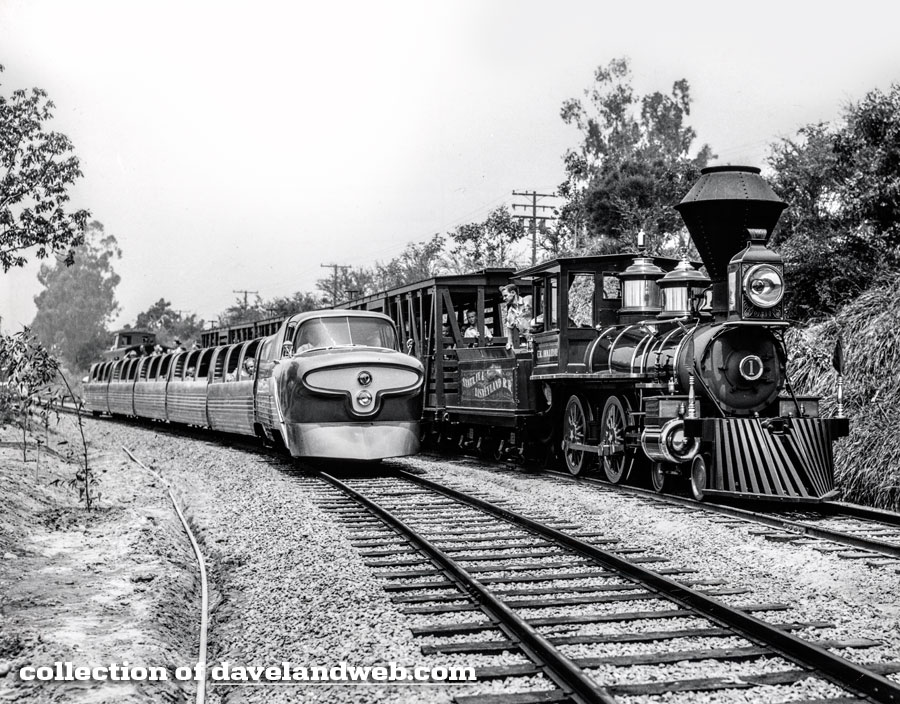 The Skyway gave guests a great view of the Viewliner: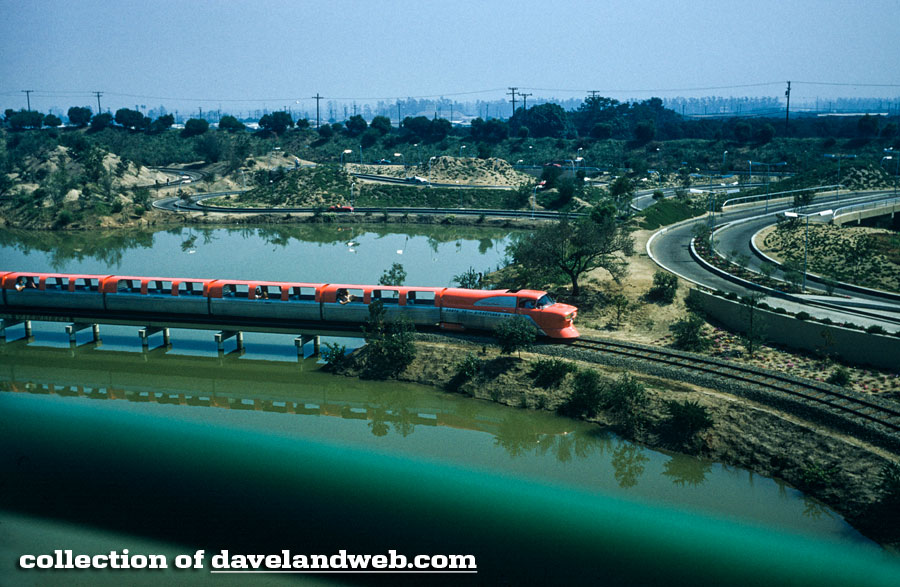 From one great photo, I get many fantastic zoom-ins!
The Tomorrowland Viewliner Station: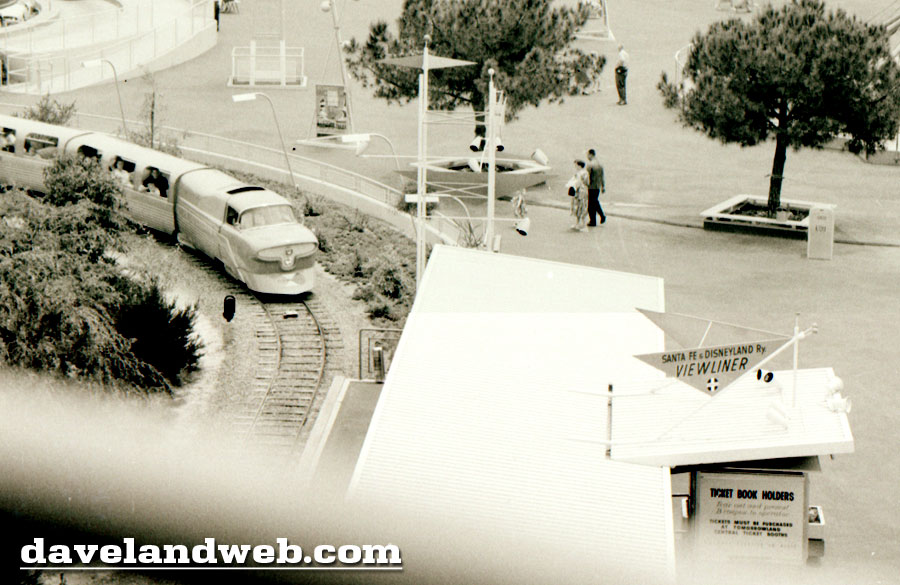 Station Signage: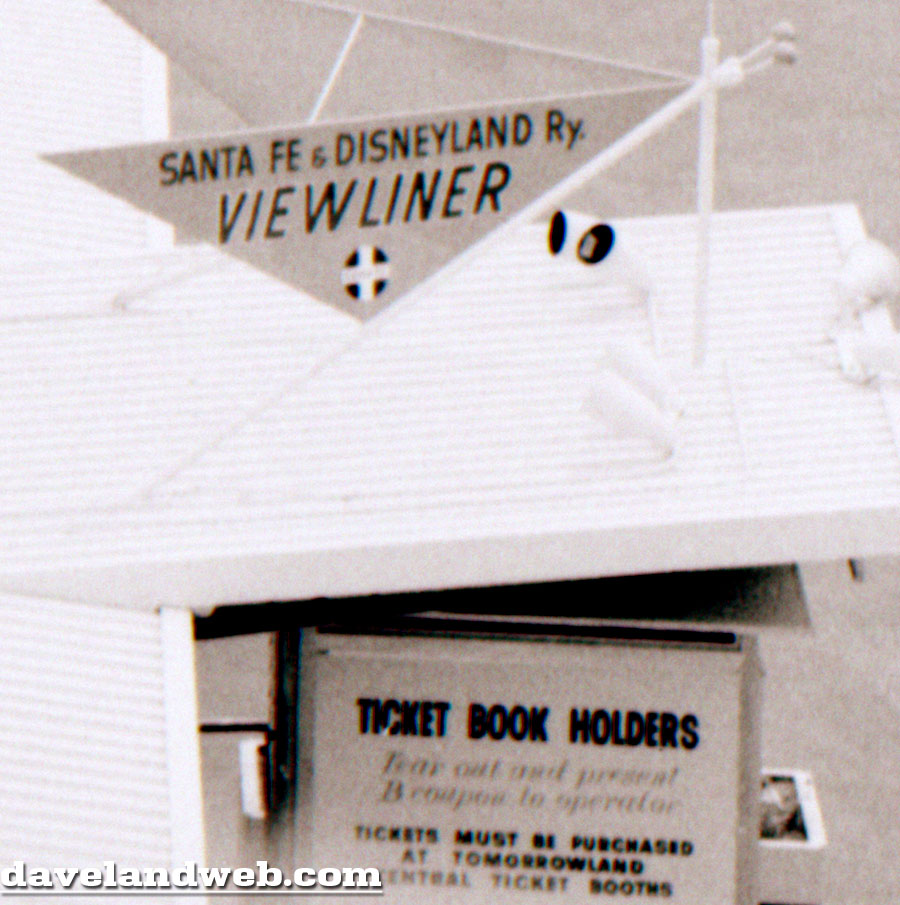 The Space Bar:
And last (but definitely not least), the original round Skyway buckets: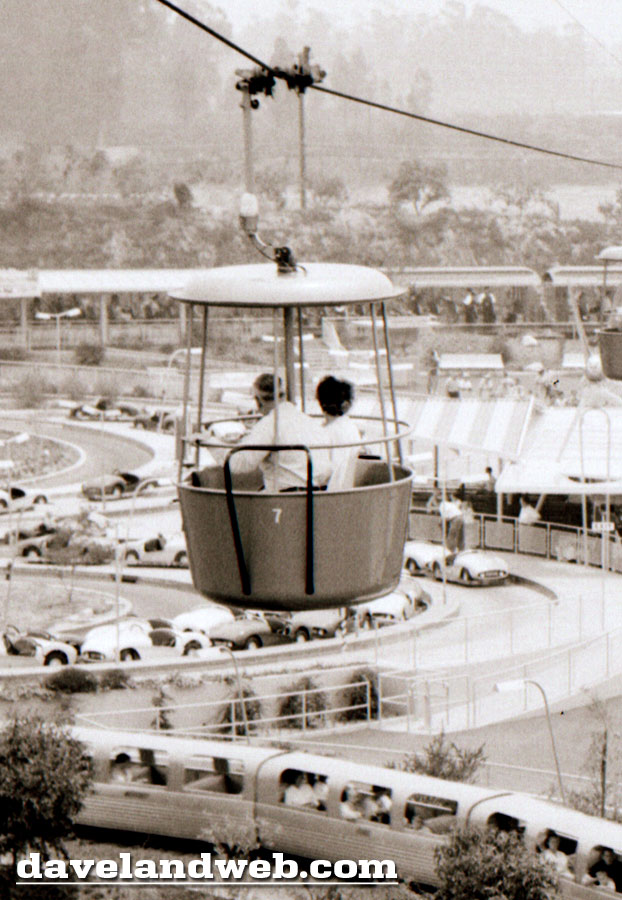 Enough digressions, let's get back to the Viewliner, in all its bright salmon-colored glory: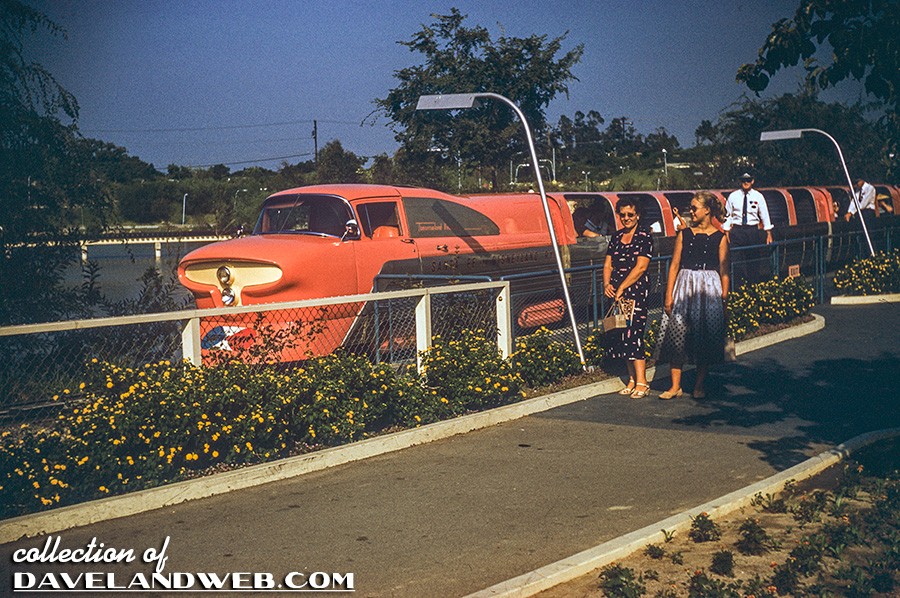 And let's not short-shrift the blue Viewliner, shown here at the Fantasyland station: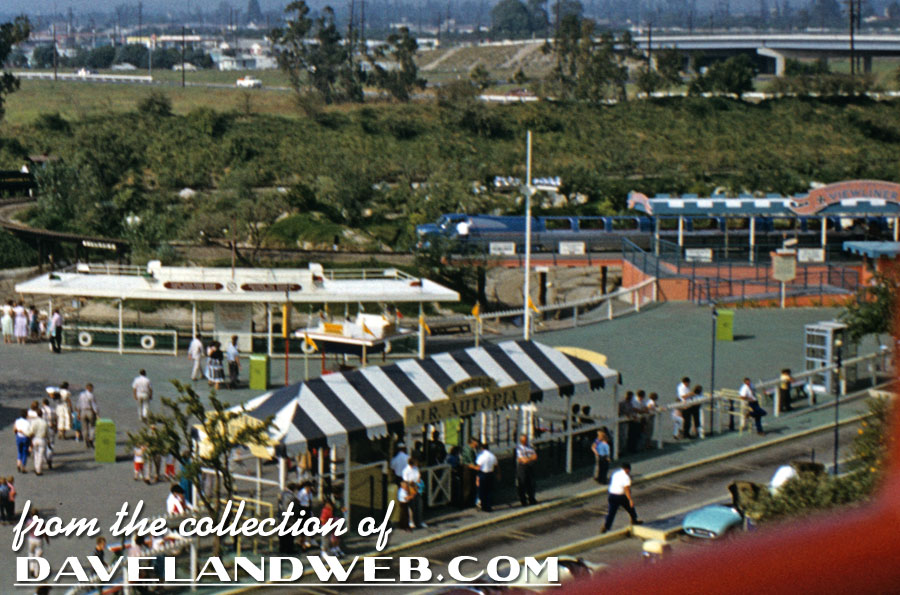 At the Tomorrowland station:
Last one for today shows plenty of energy: The Skyway, The Autopia, and The Viewliner. Note that the Matterhorn is still part of the future when this March 1959 photo was shot: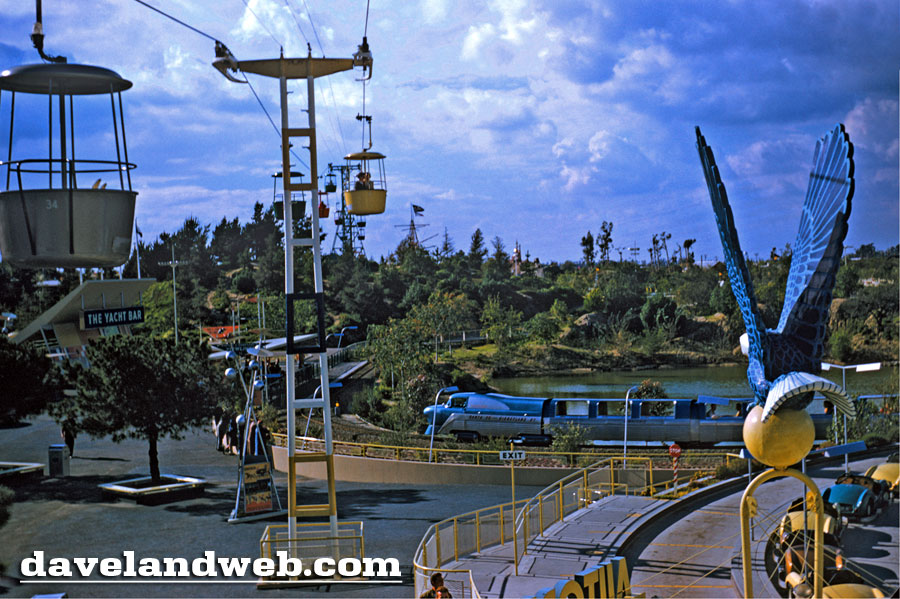 See more vintage Disneyland Viewliner photos on my Viewliner web page.