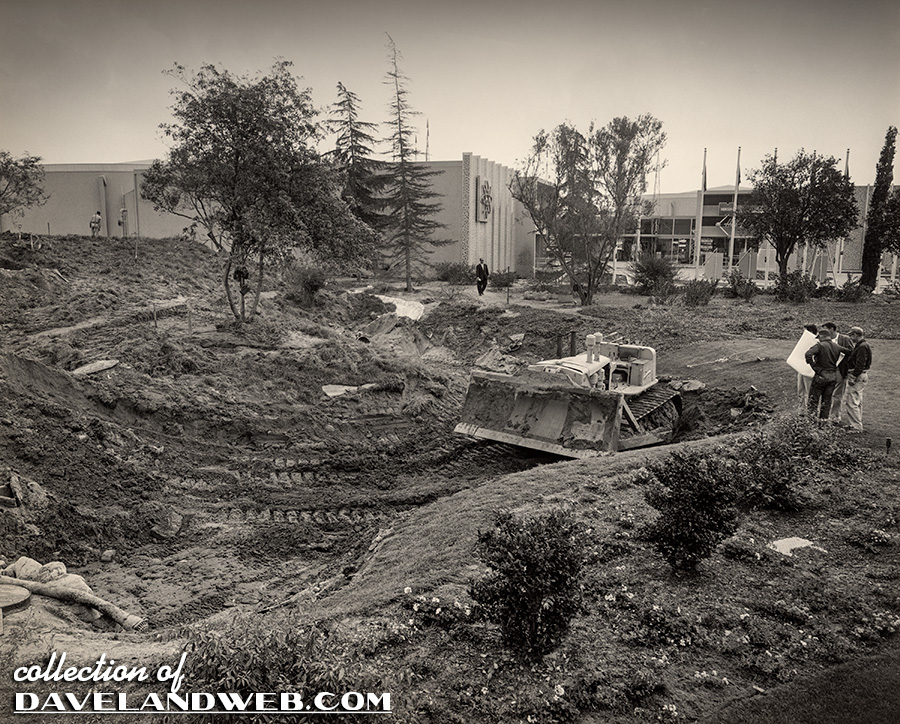 I will often rip on Tomorrowland. Despite having some very fun attractions (Star Tours, Space Mountain, and Buzz Lightyear Astroblasters), it just does not have the innovation or futuristic vision of hope that this area's name would imply. The construction photos shown here are of one of the most legendary and forward-thinking attractions ever to be presented at Disneyland. The Fickle Finger of Fate Award will be bestowed upon the reader who can identify these shadowy figures that I have zoomed in on: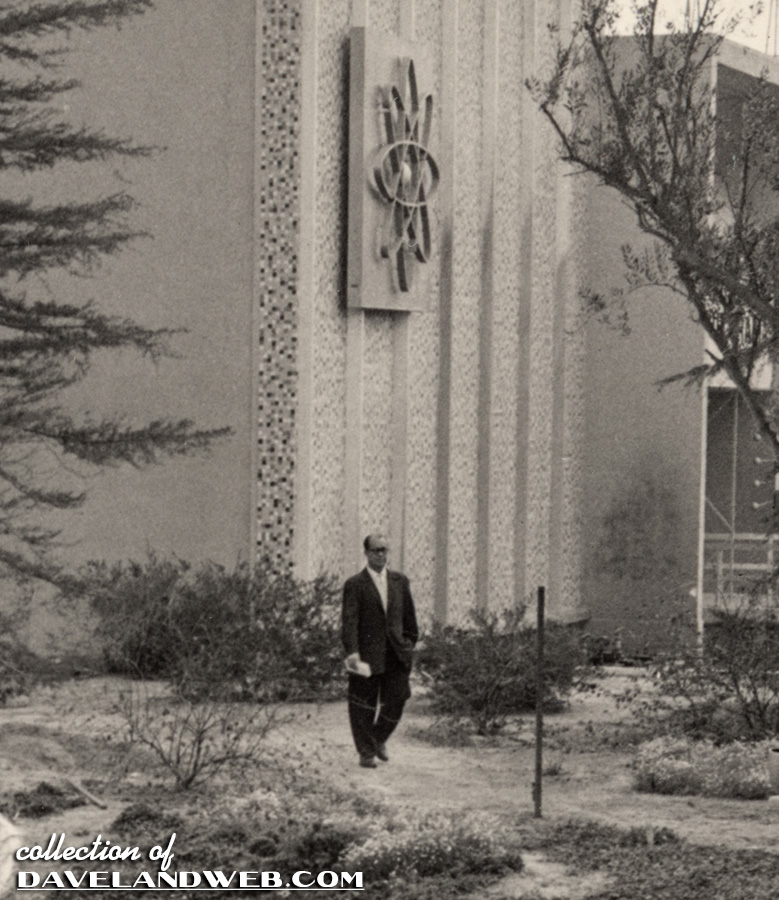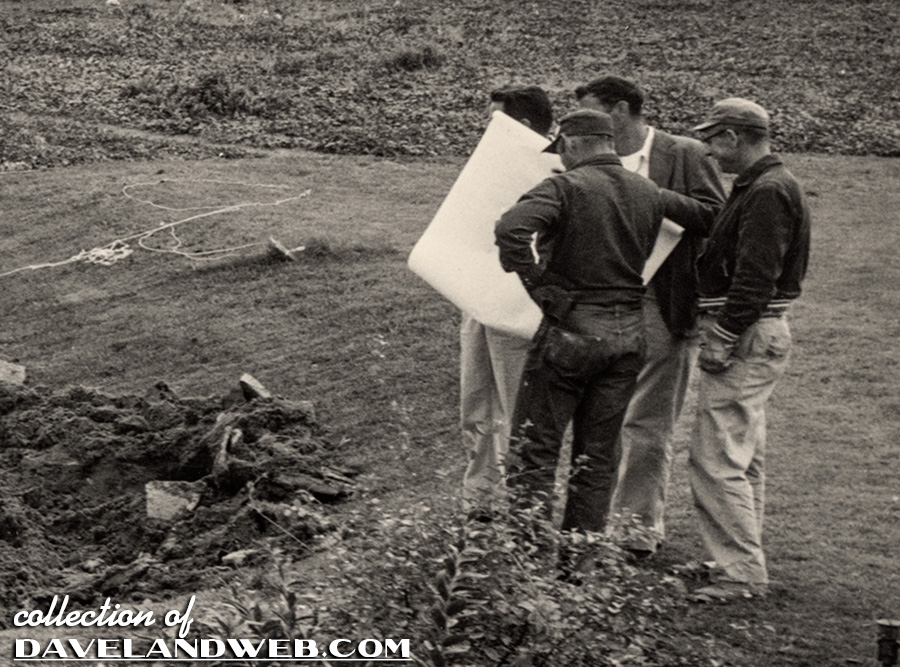 Wacky beyond belief, this "Home of the Future" gave guests a glimpse of what sponsor Monsanto thought would eventually be standard to homeowners.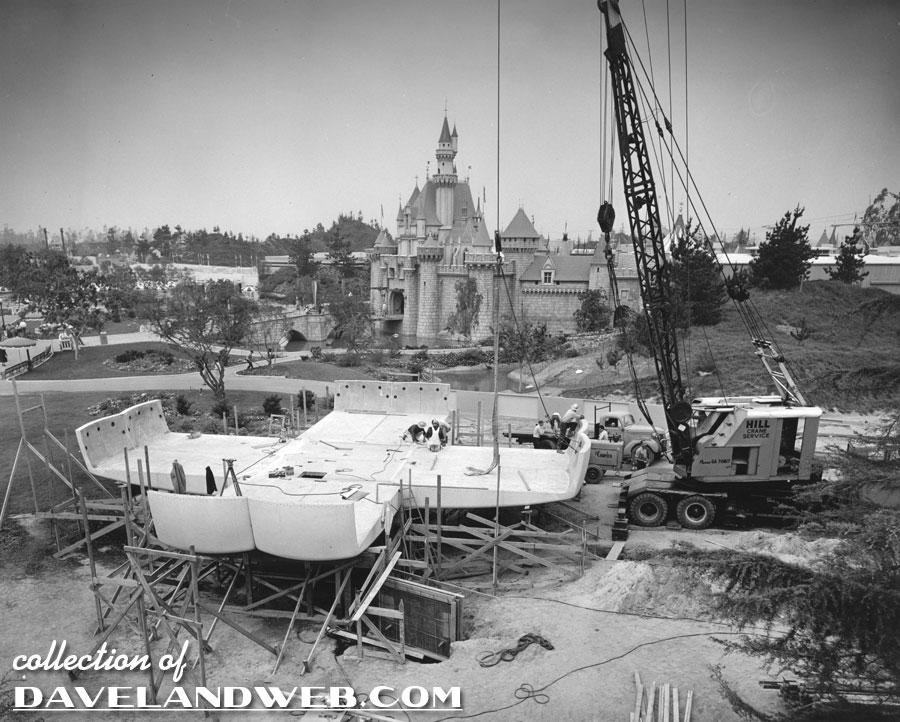 Zooming in again, you can see The Carnation Plaza Gardens area and the lattice-work that is now under construction for a Princess Meet-And-Greet. Once again, I digress.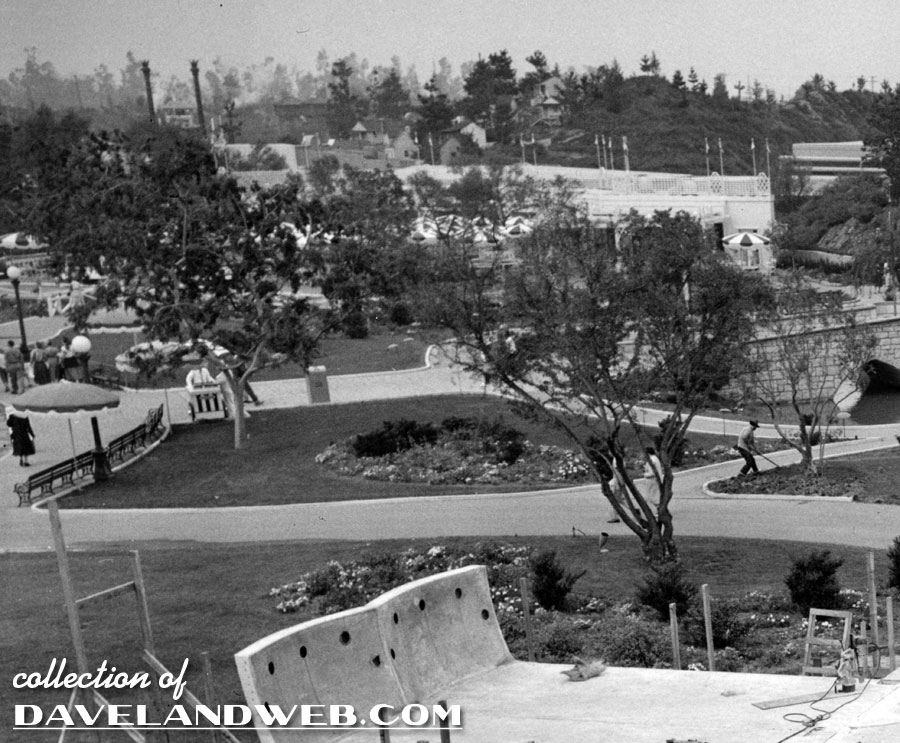 Back to the Future...construction began at Disneyland on January 7, 1957. The house was made from eight prefabricated white plastic sections with large windows and was anchored to a solid concrete foundation that was earthquake rated.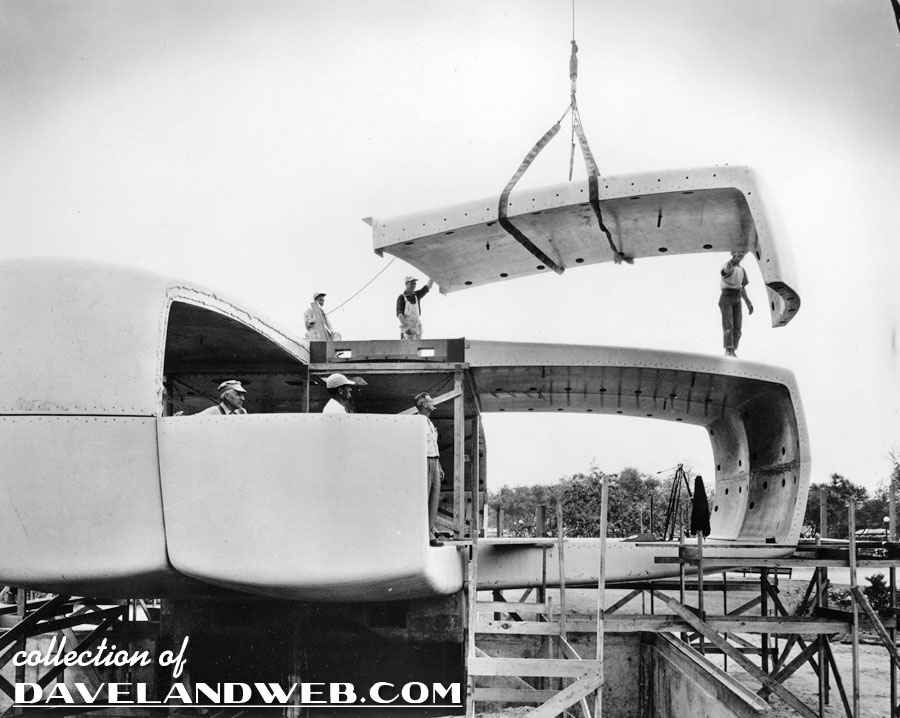 This September 1958 color image shows the finished product. Inside were plastic furnishings and fascinating modern appliances such as dishwashers, microwave, an intercom system, and closets filled with polyester clothes.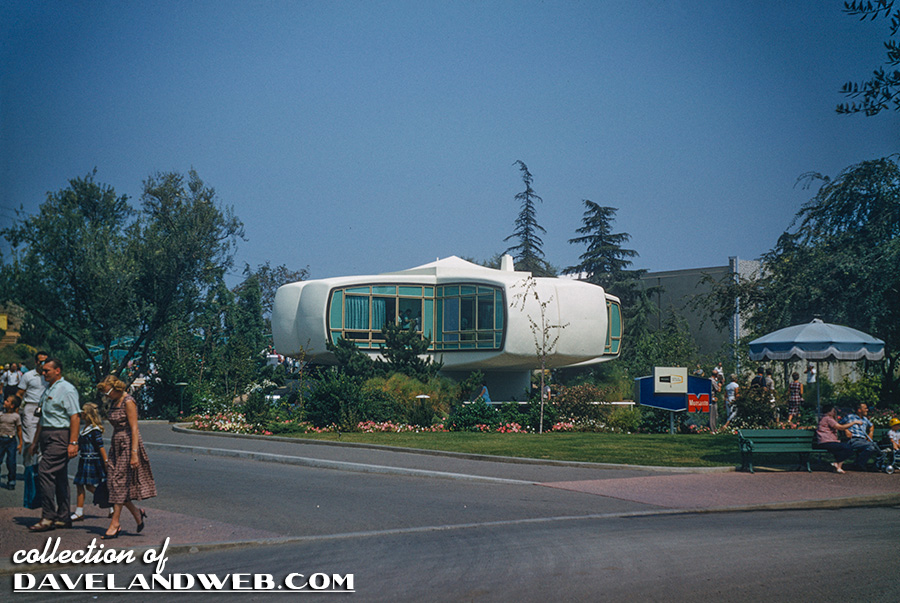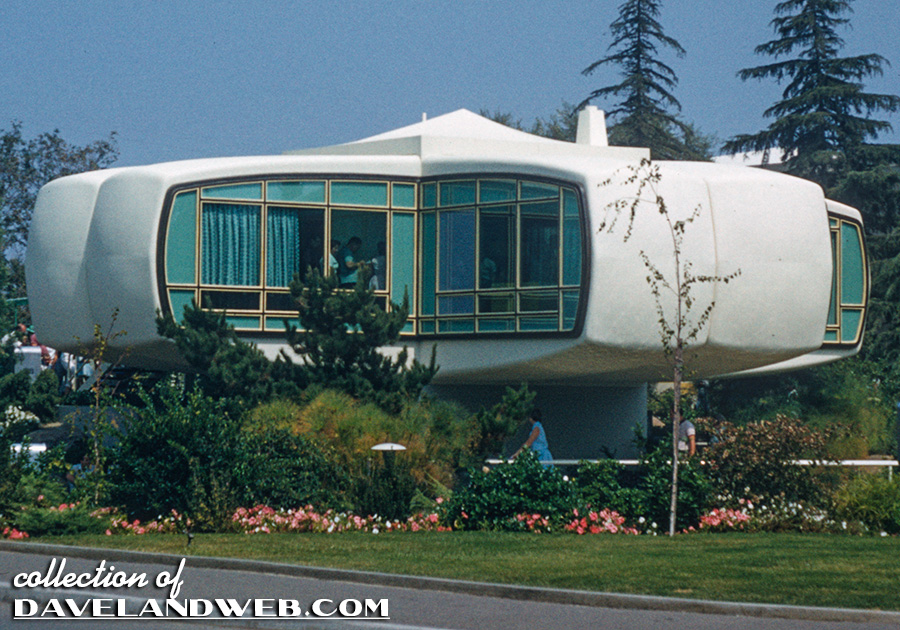 The kitchen table is ready for the next meal: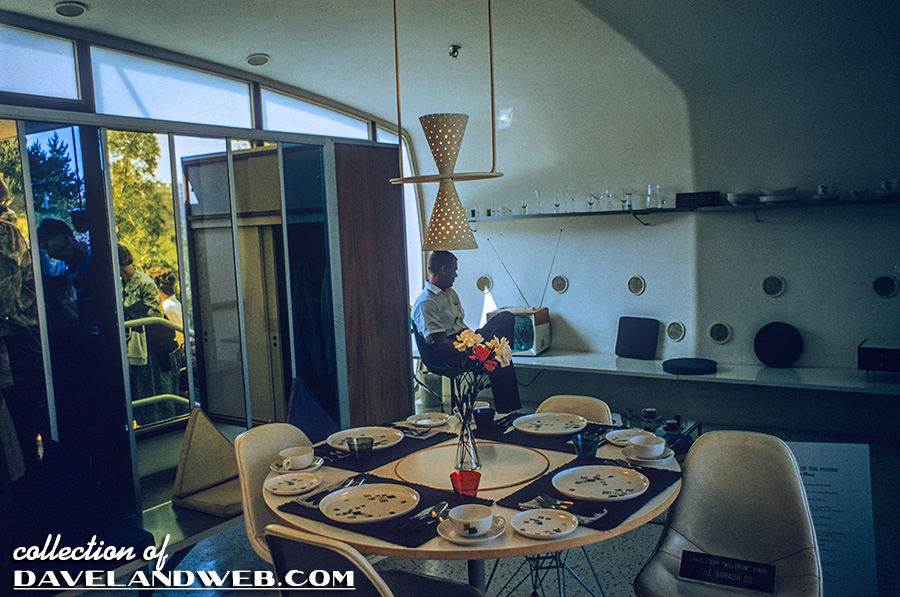 Zooming in, you can see that the "Weldron" vinyl chair was furnished by the Barash Company:
How about a large-screen TV? I wonder if it actually worked?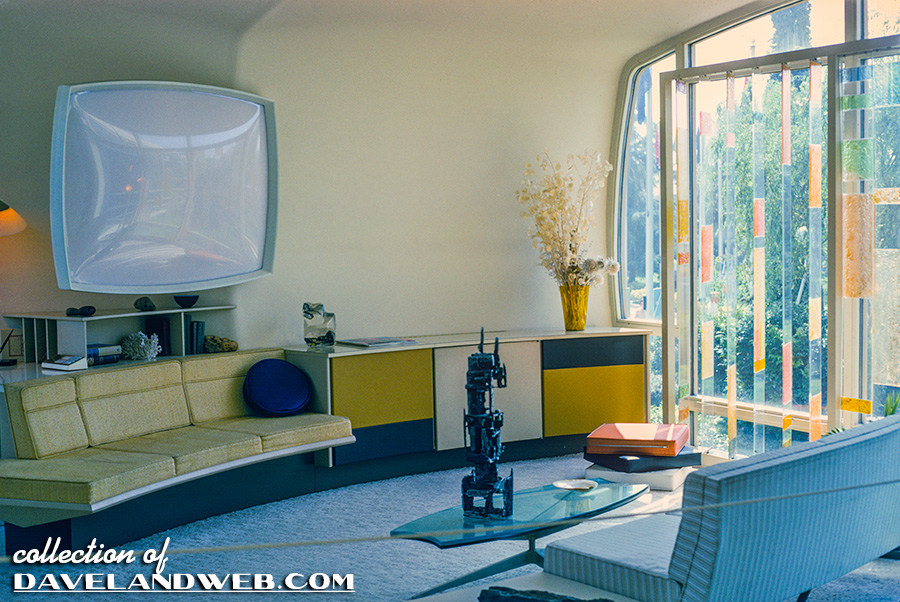 Back on the outside, the landscaping was definitely lush, nicely offsetting the sterility of the exterior design.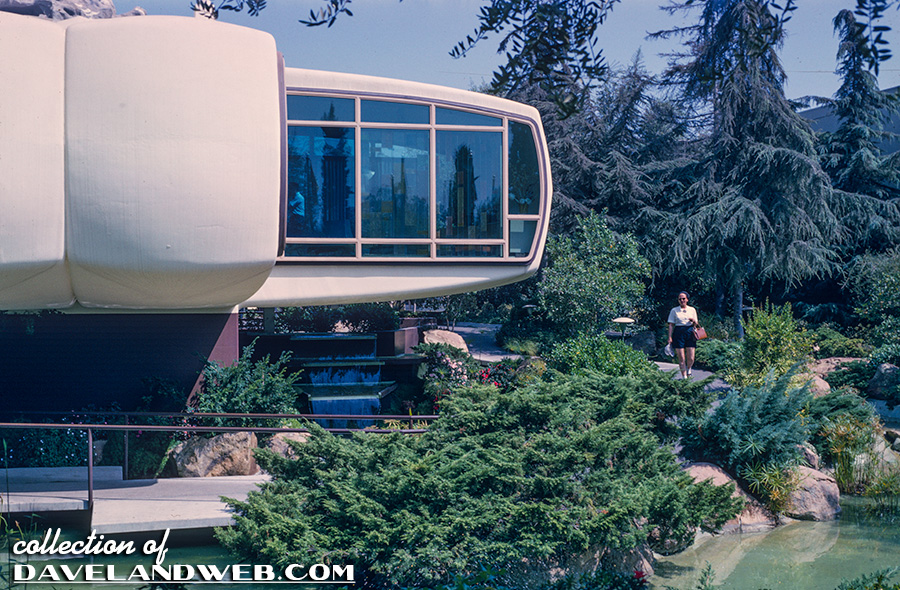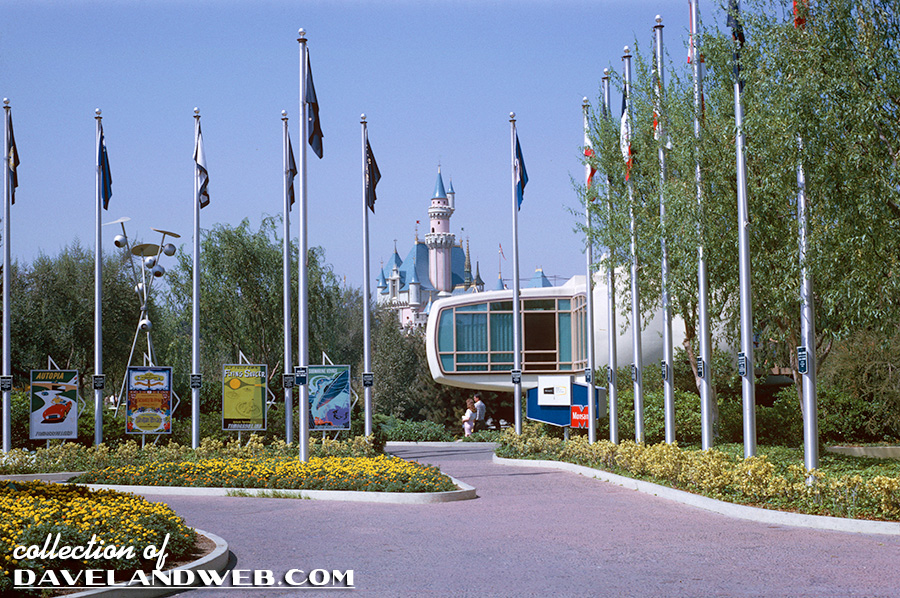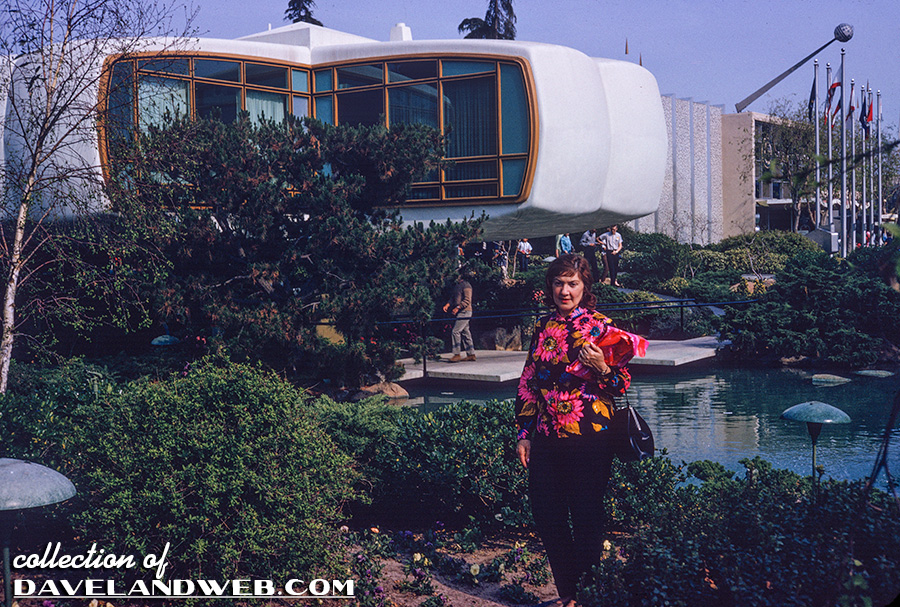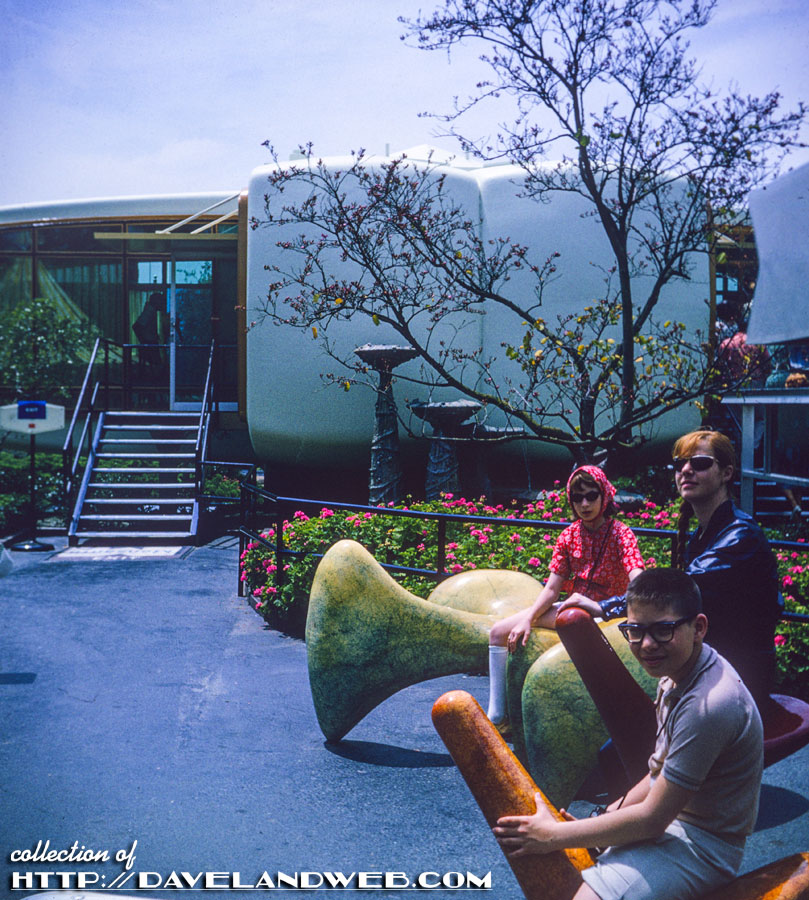 Besides giving guests hope of new gizmos for the future, it also gave them hope that love could still be found...even behind the bubbles.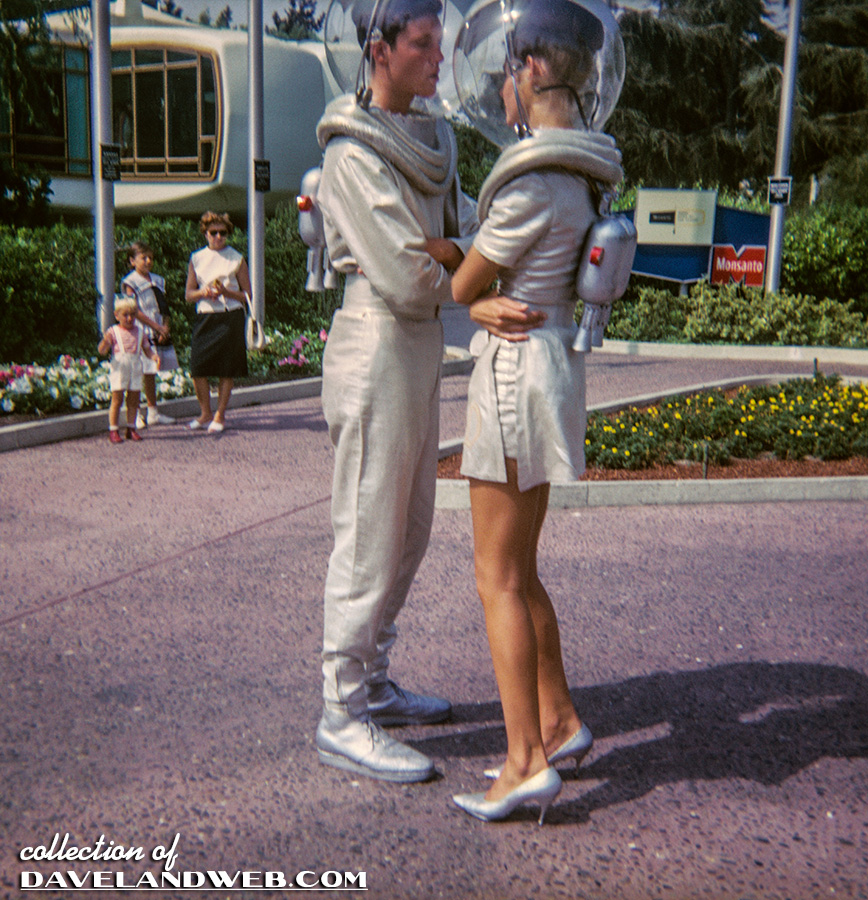 See more vintage Disneyland House of the Future photos on my
House of the Future web page.