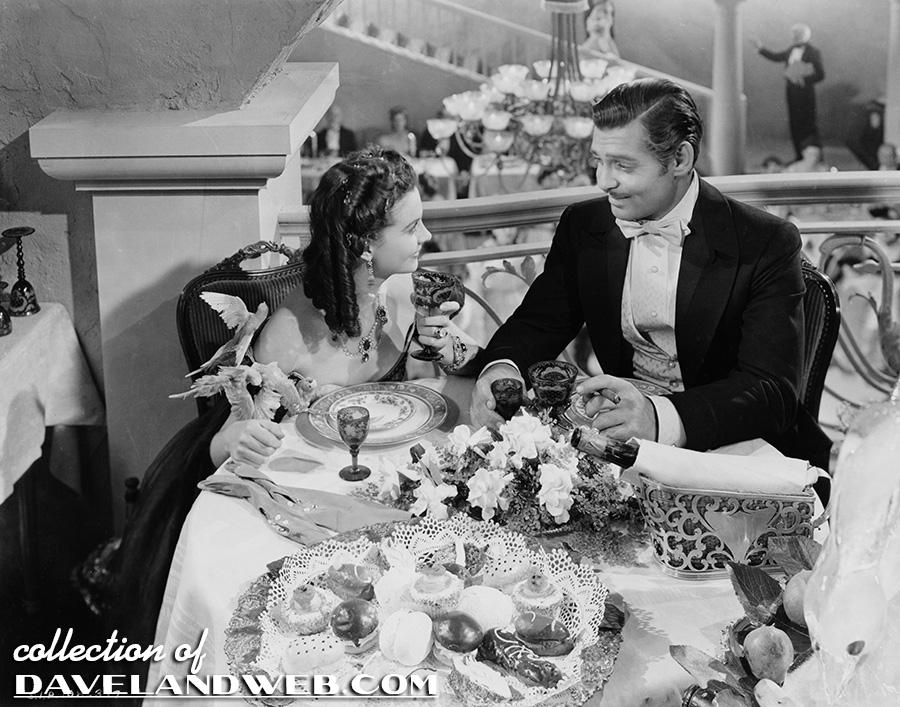 "Gone With The Wind" was the carefully produced creative vision of David O Selznick. Few details were left to chance. In this particularly short scene, vixenish Scarlett O'Hara (Vivien Leigh) is seen gorging herself with husband Rhett Butler (Clark Gable) on their New Orleans honeymoon. This little vignette begins with a shot of some can can girls dancing below the Butlers.
Here, dance director Eddie Prinz is rehearsing the girls for their brief moment of screen fame.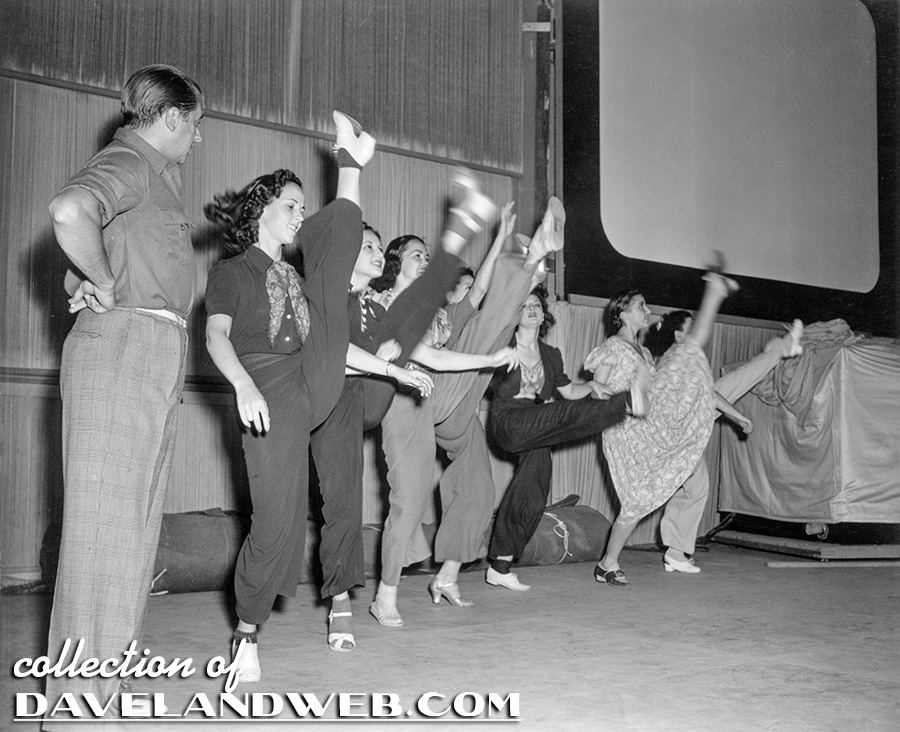 Five of the seven girls proudly band together outside of Stage 10: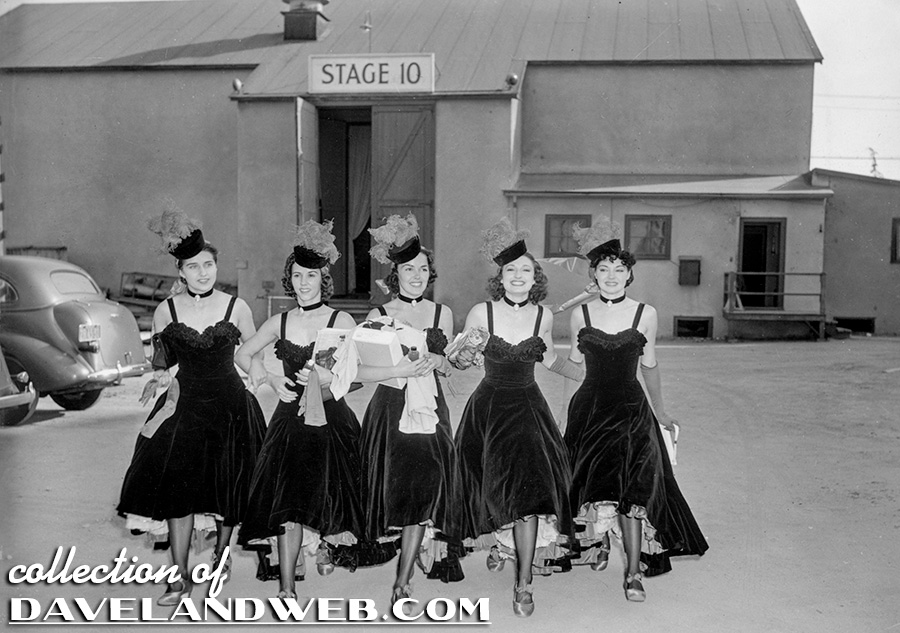 Last minute high kicks before the cameras roll: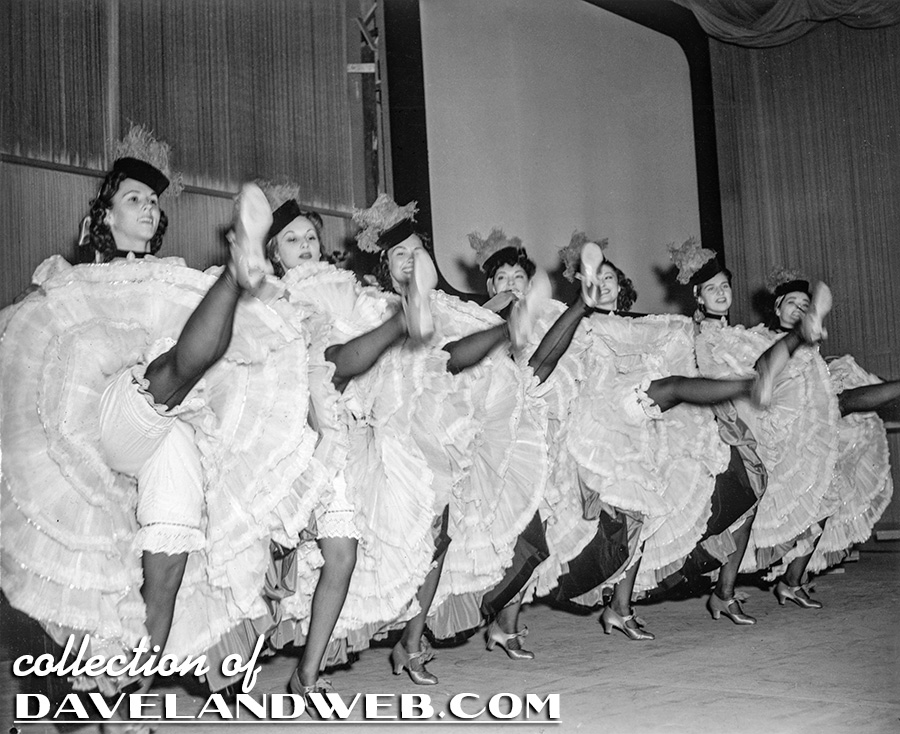 2 shots of the actual filming: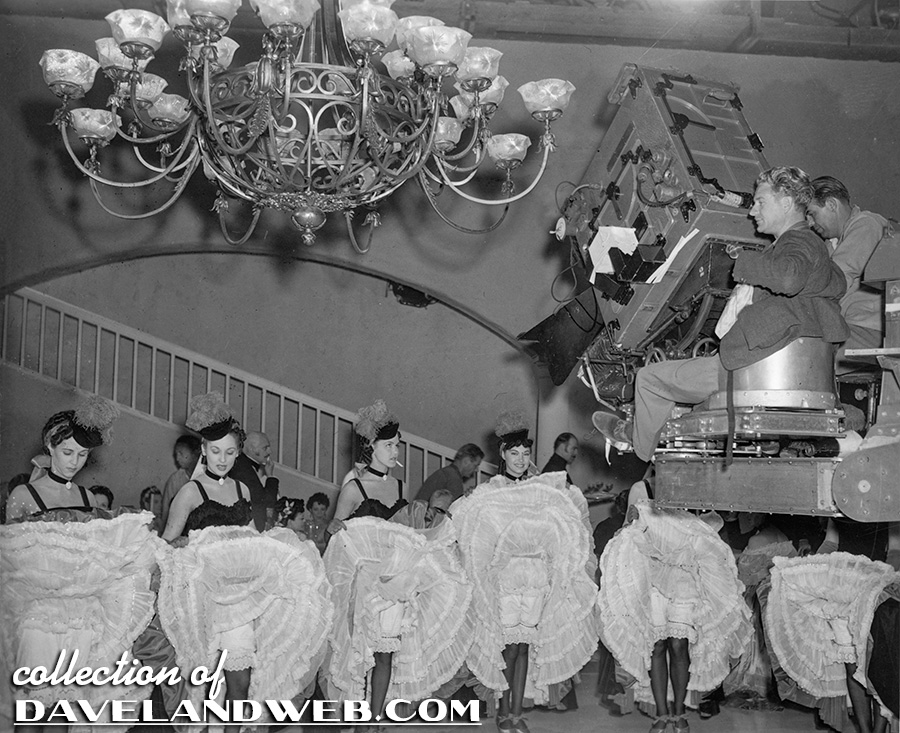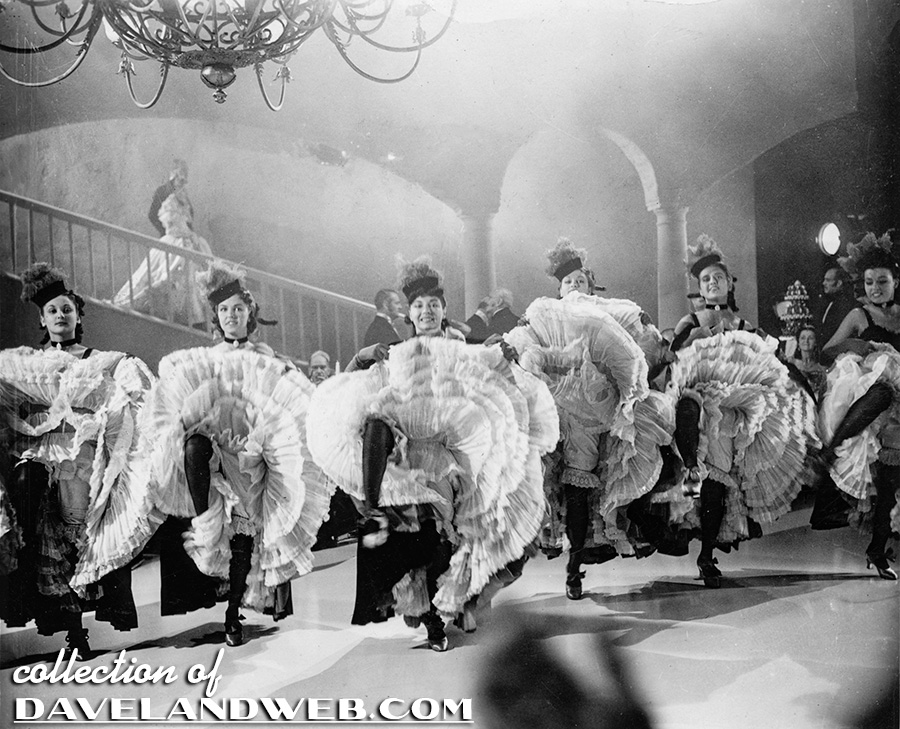 These can can girls are pooped! Note the cool retro phone in the left-hand corner!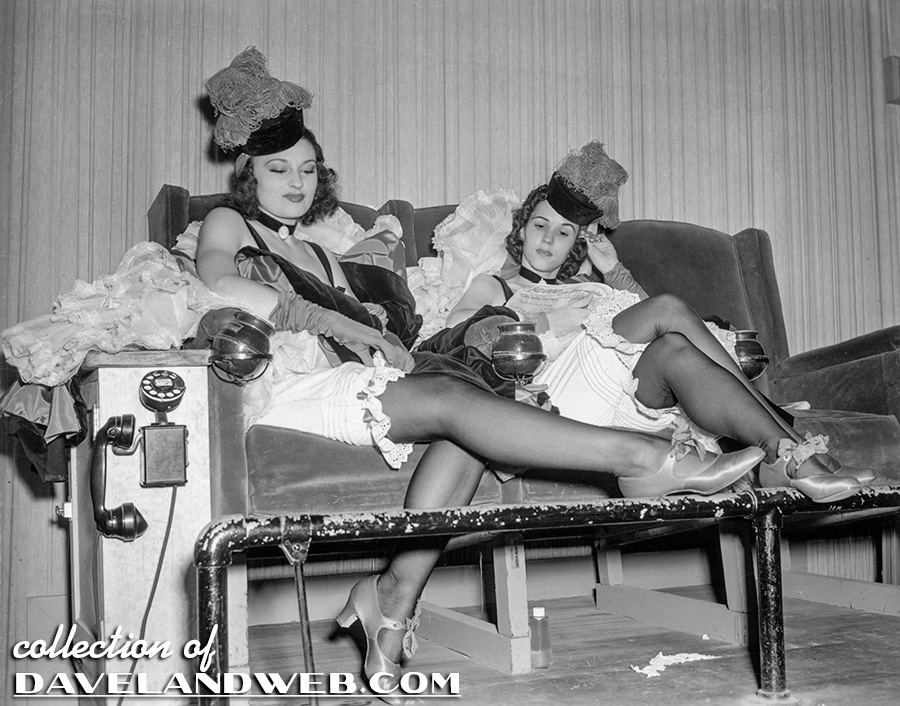 It is hard to believe all this work went into a few seconds of screen time, but that is typical of show biz.
See more vintage "Gone With The Wind" & Vivien Leigh photos on my
Vivien Leigh photo web page.