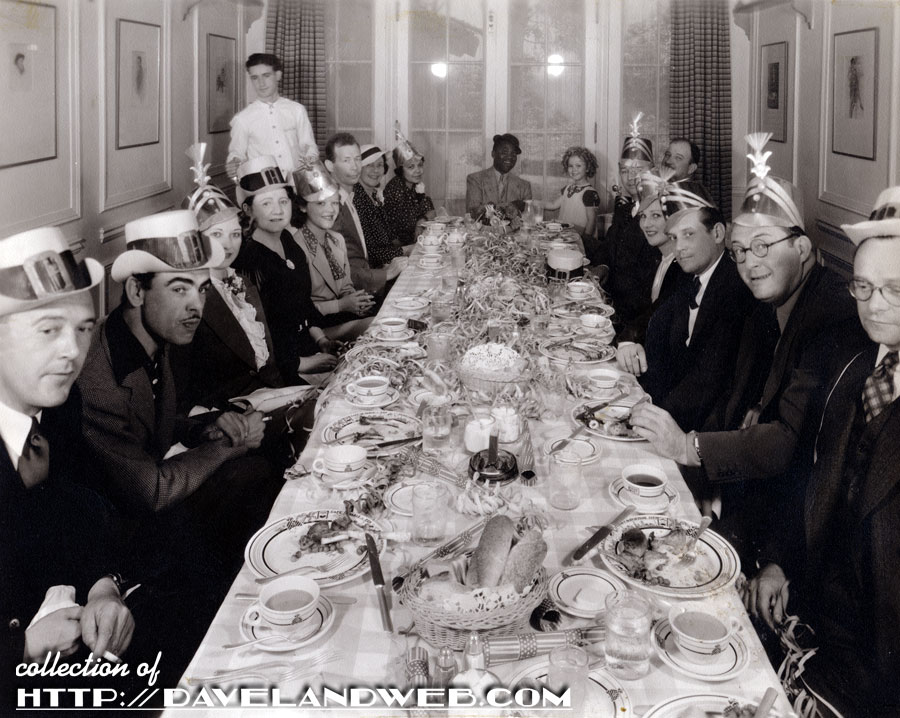 In a continuation AND twist on yesterday's Movie-Studio post, today we enter the inner sanctum of 20th Century Fox, with a vintage May 1936 of Bill Robinson's 58th birthday party. The location is a small room off of the Fox Commissary. Today it is known as the "Shirley Temple Private Dining Room." On Bill's left is his second wife, Fannie. Shirley's mother, Gertrude, is seated next to her. On Bill's right is Shirley herself. George Temple, Shirley's father, is barely visible two seats down. At first I thought the gentleman leaning back was Jean Hersholt, but let's just say I wouldn't bet the house on it. Especially since Melissa, aka "The Colonel," voted "nay." Only one other person I can positively identify, and that's the gentleman with a mustache on the left side of the photo, second in: Anthony Ugrin, Fox still photographer. Anyone able to identify the others?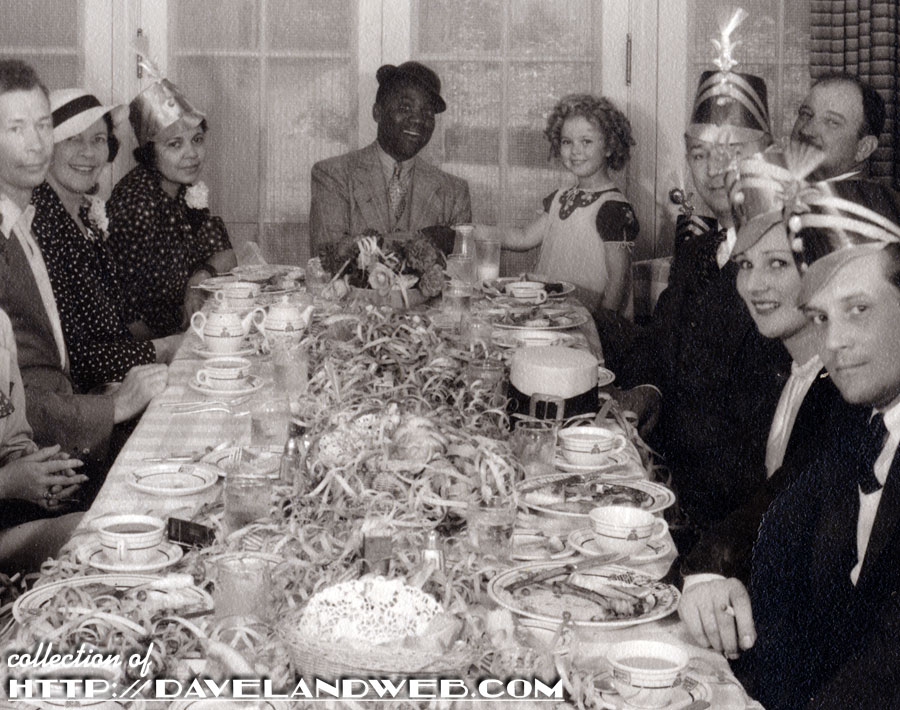 I was able to see this room myself last April and it looks very much the same: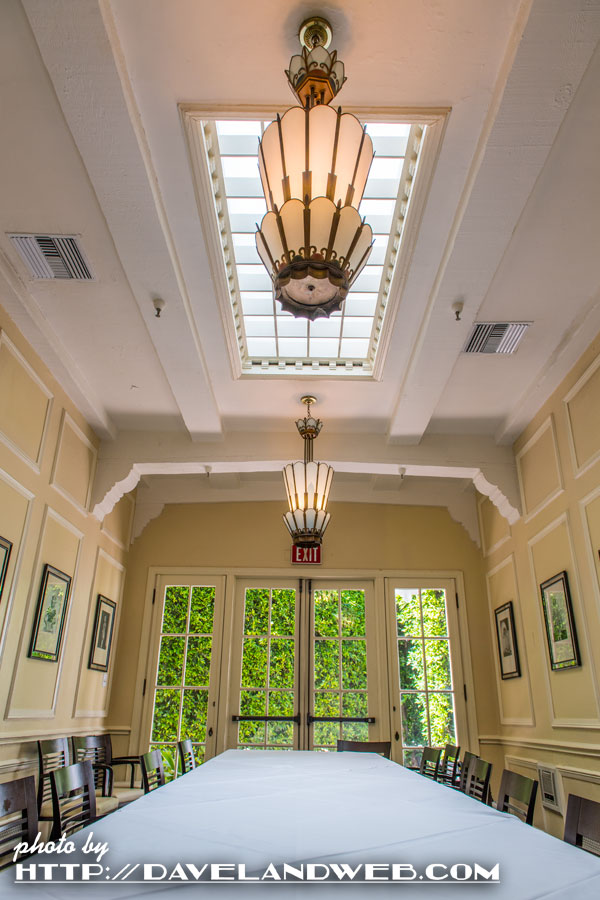 The dress Shirley wore to Uncle Billy's party is known as the Emblem Dress and was worn in "Poor Little Rich Girl":
See more Shirley Temple photos at my
main website.
Follow my Daveland updates on
Twitter
and view my most recent photos on
Flickr
&
Instagram
.