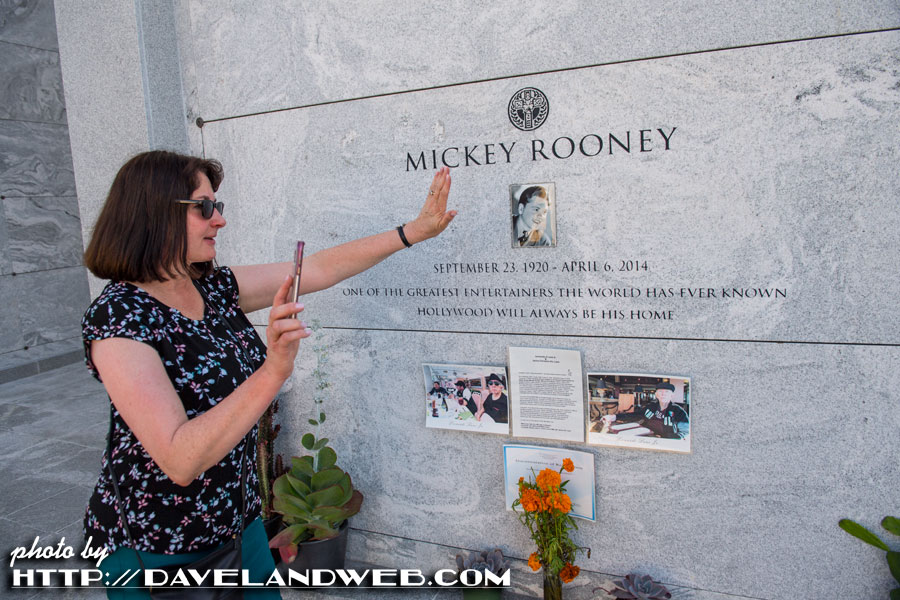 My adventures with Jersey Girl Melissa, aka "The Colonel," weren't just limited to Shirley. We also paid a visit to the Hollywood Forever Cemetery to see the relatively recent "reburial" site of Judy Garland. But first, let's pay our respects to Mickey Rooney, Judy's on-screen partner.
Right near by was the final replacing of Toto. Or was it? Here's the inscription:
This monument is dedicated to the memory of the beloved Toto from the 1939 film, "The Wizard of Oz." Owner and Trainer Carl Spitz buried the Cairn Terrier on his ranch in Studio City. The 1958 construction of the Ventura Freeway destroyed her resting place.
Damn freeways! They ruin everything.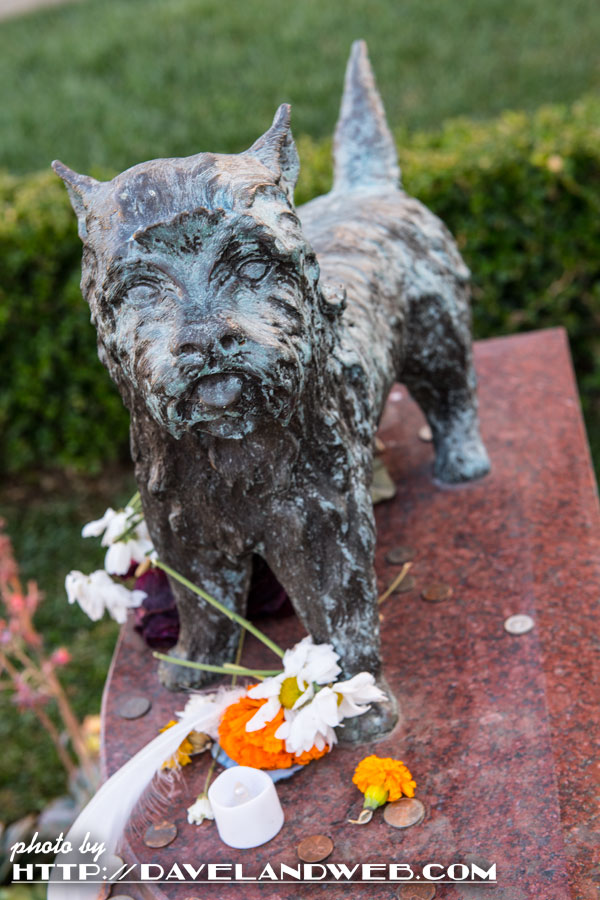 Here lies Irene Guadagno, aka "Mama Irene":
Not only was she perfect, she was Italian.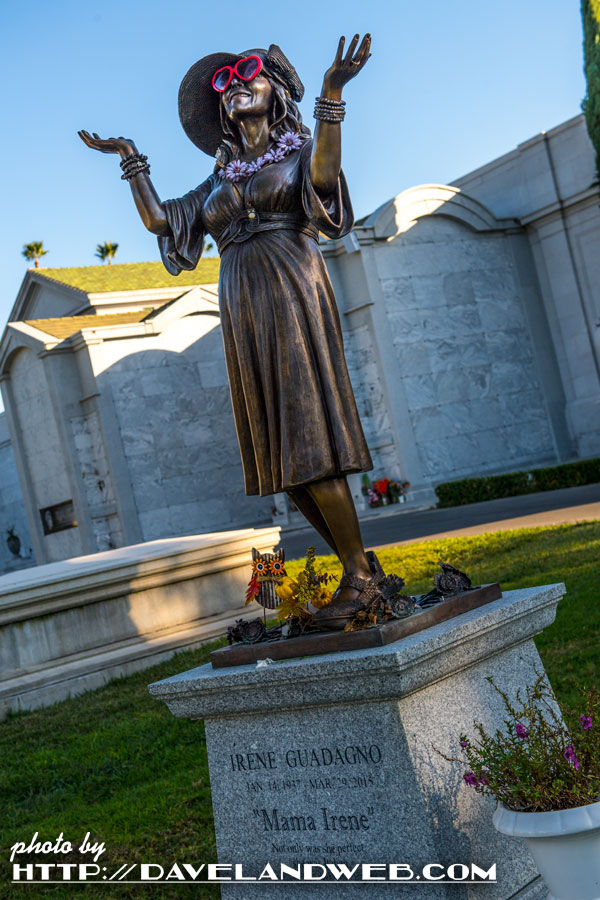 The crypt of Silent Screen idol Rudolph Valentino in the Cathedral Mausoleum: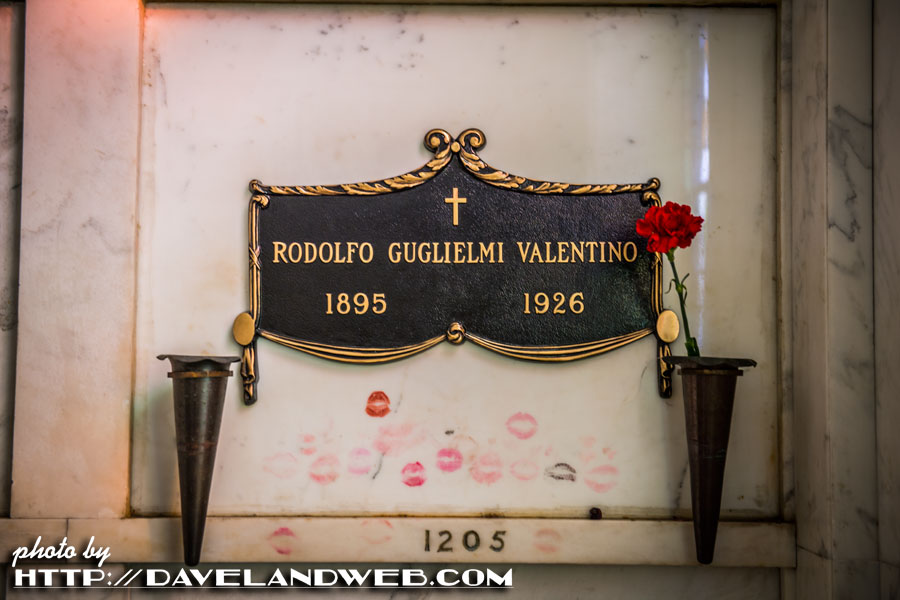 One of the many beautiful stained glass windows that brightens up this otherwise dreary building.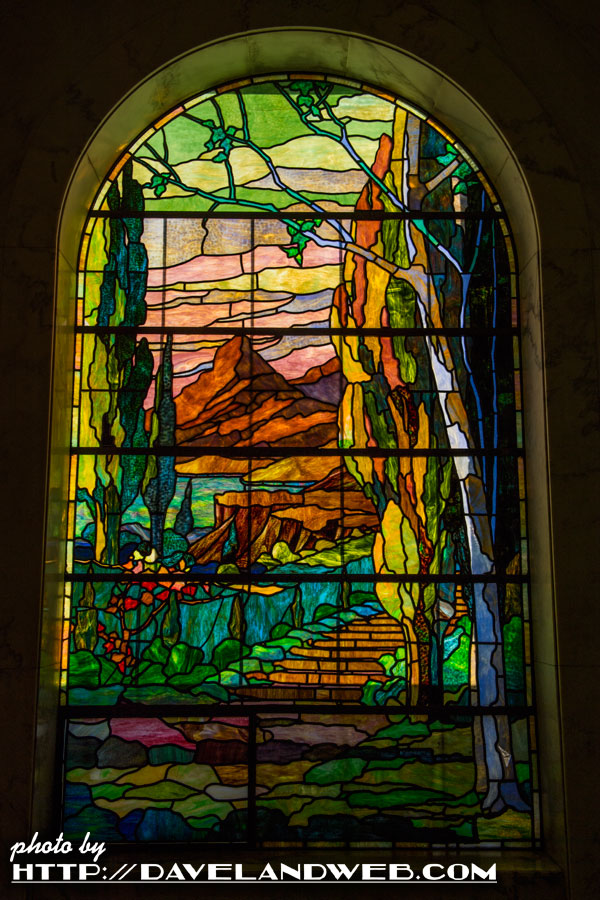 And then we arrived at our main destination…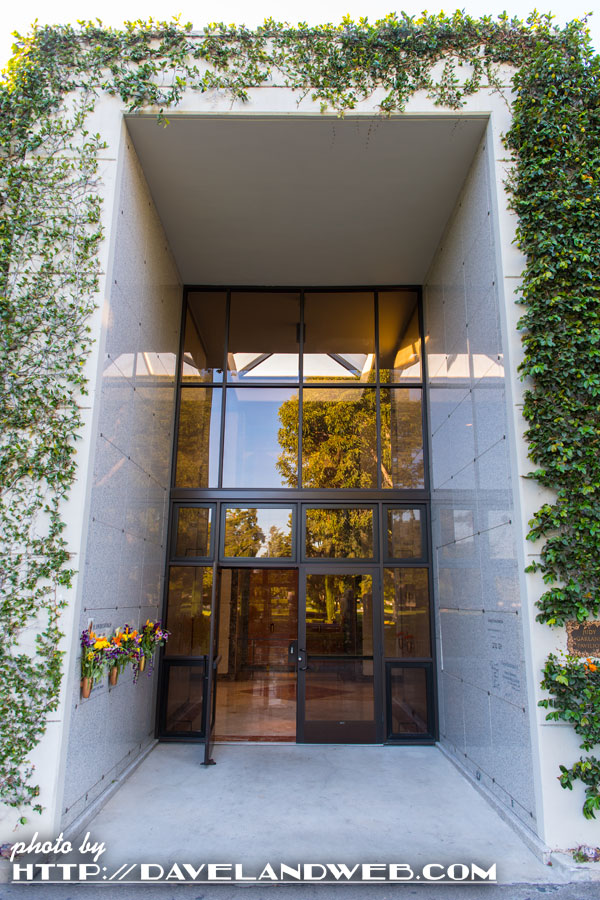 The Judy Garland Pavilion: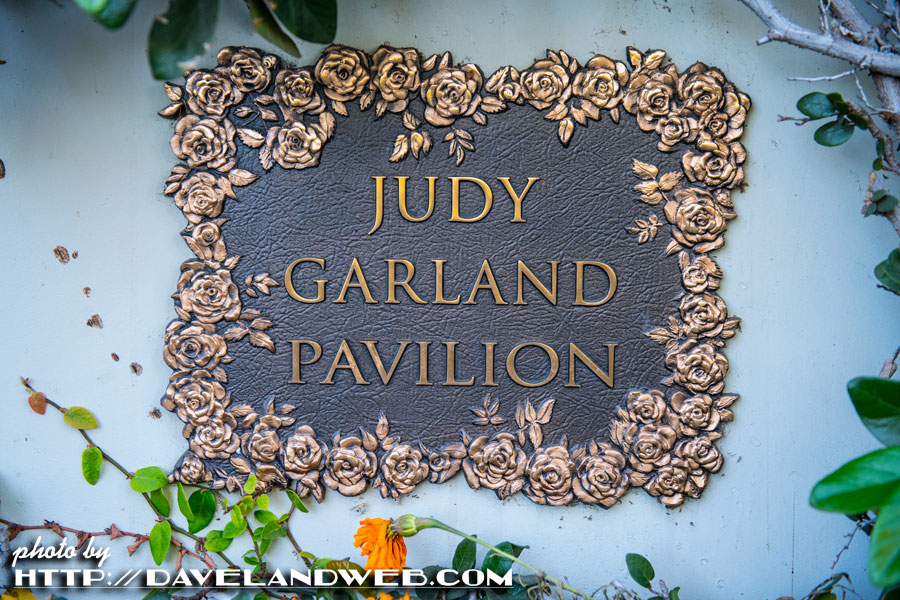 Judy's family had her moved from New York to Hollywood so that the entire family could "rest" together.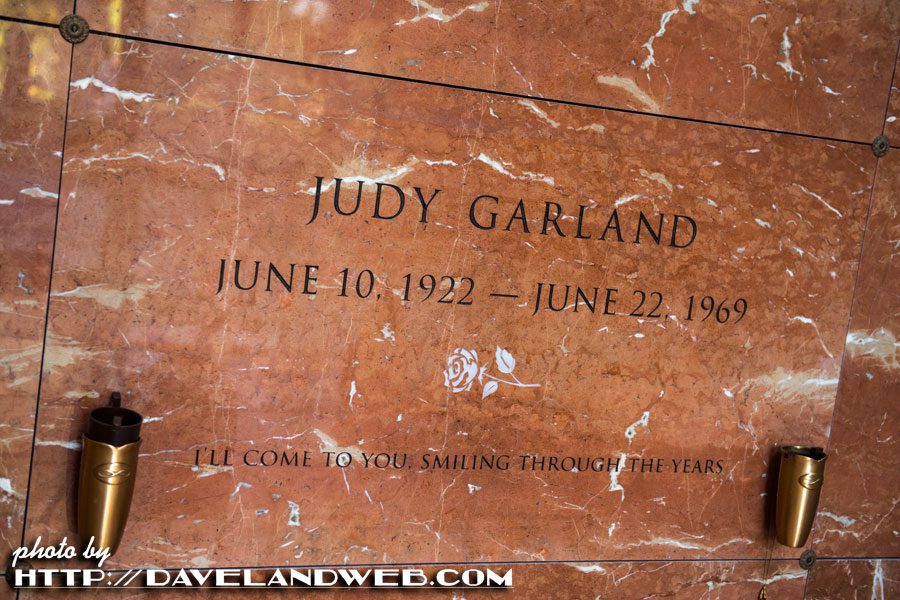 Apparently Judy's financial woes continue to plague her in the after-life; her fans just want to help.
For somewhere around $25k, you can buy a shelf with a view of Judy.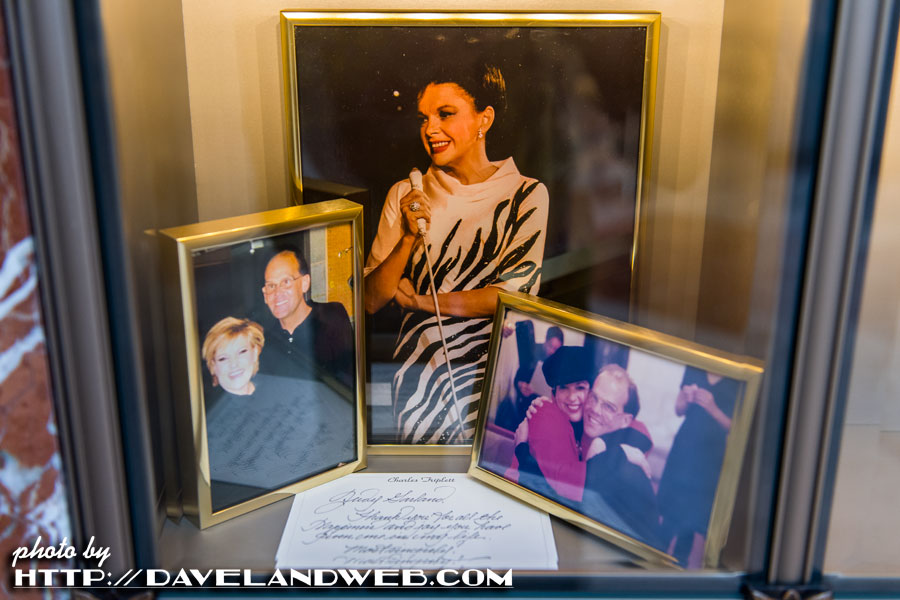 I wonder if Judy's kids get any of that money?
See more Hollywood Forever photos at my
main website.
Follow my Daveland updates on
Twitter
and view my most recent photos on
Flickr
&
Instagram
.