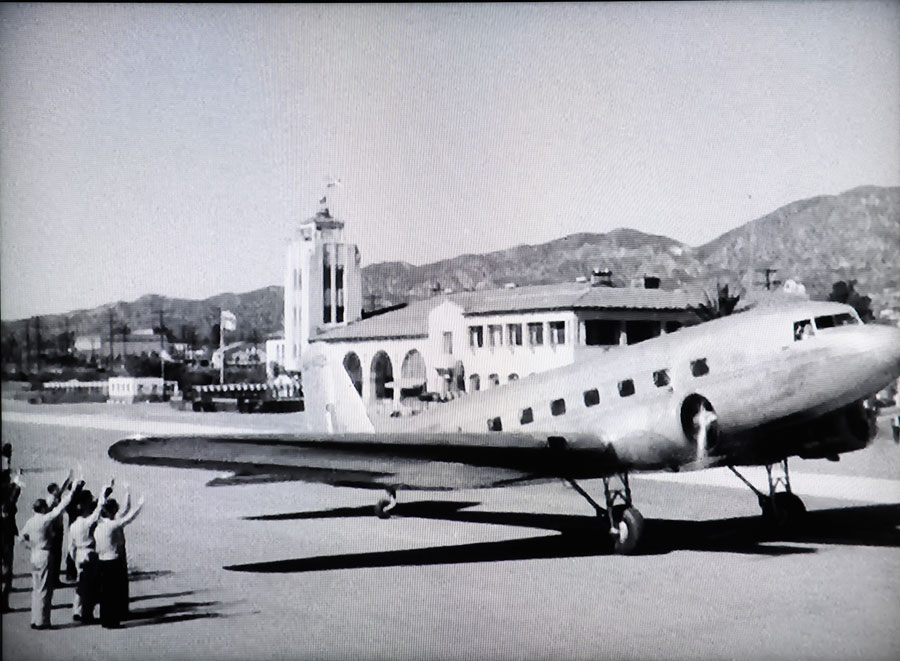 In the 1934 movie "Bright Eyes," this American Airlines plane taxis up and down the runway. You know, just like regular planes today that make you sit on the tarmac for an hour or so. Who is the person in the cockpit of the plane? It's Temple Tuesday...who do you think?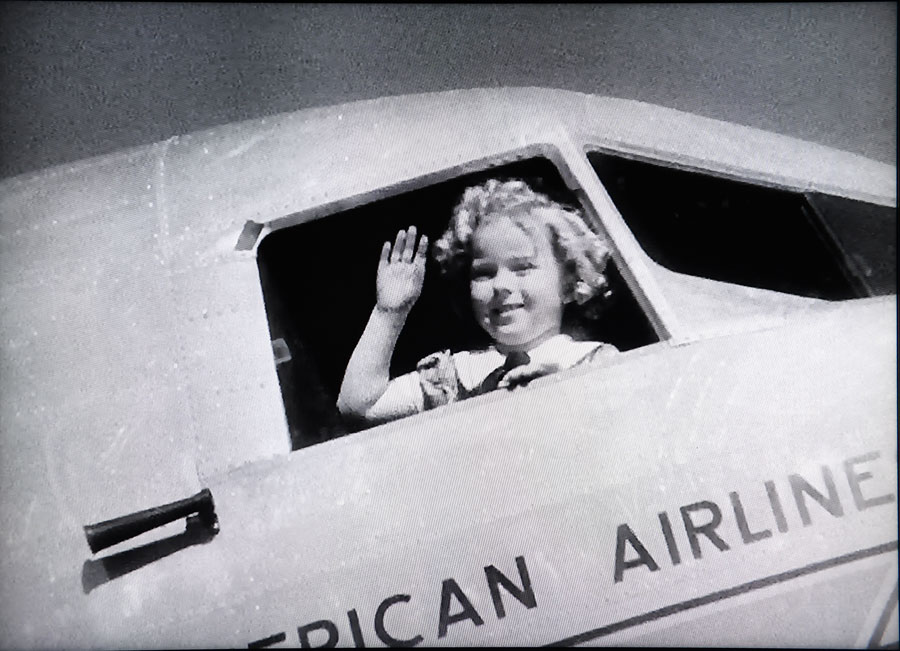 Excited about her Christmas Party, Shirley sings her signature song "On The Good Ship Lollipop." Looks like she had too much sugar in this one.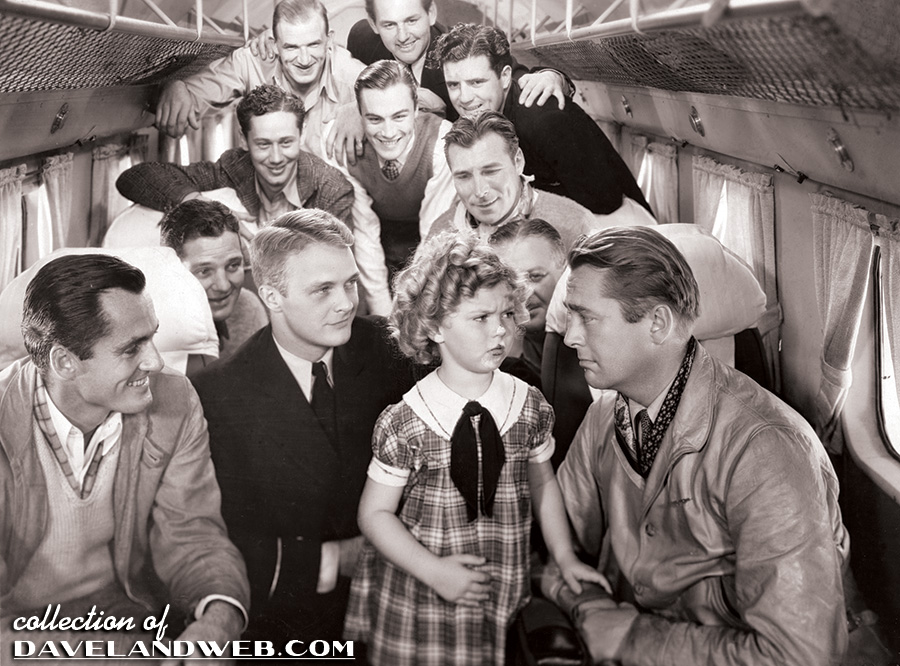 As viewers of the movie know (and those who read this blog a few weeks ago), Shirley's mom goes off to that big Christmas Party in the sky. Here, James Dunn's character gets the sad news delivered by his ex, played by Judith Allen.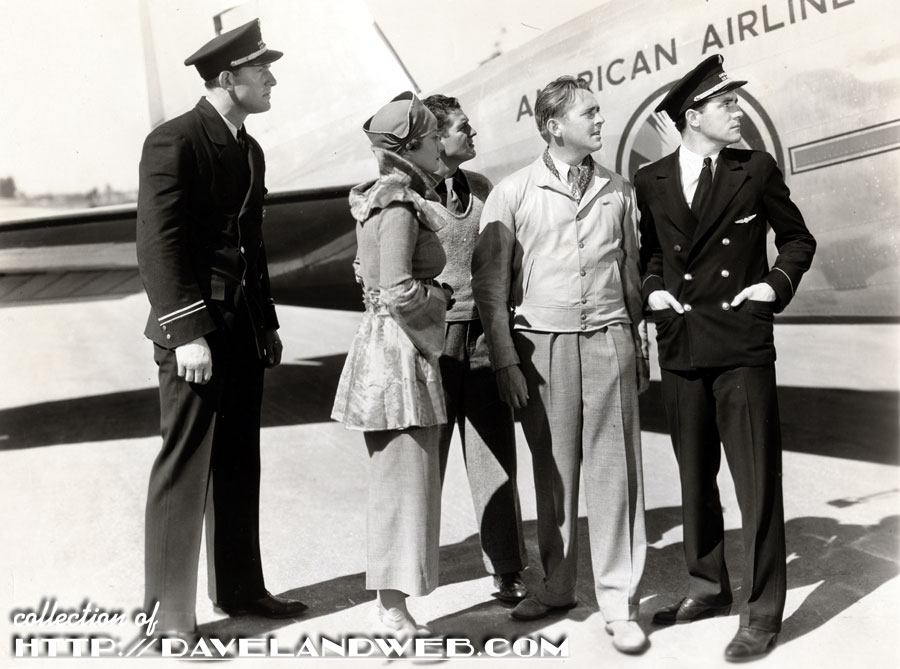 These scenes were shot at the Grand Central Air Terminal in Glendale, California.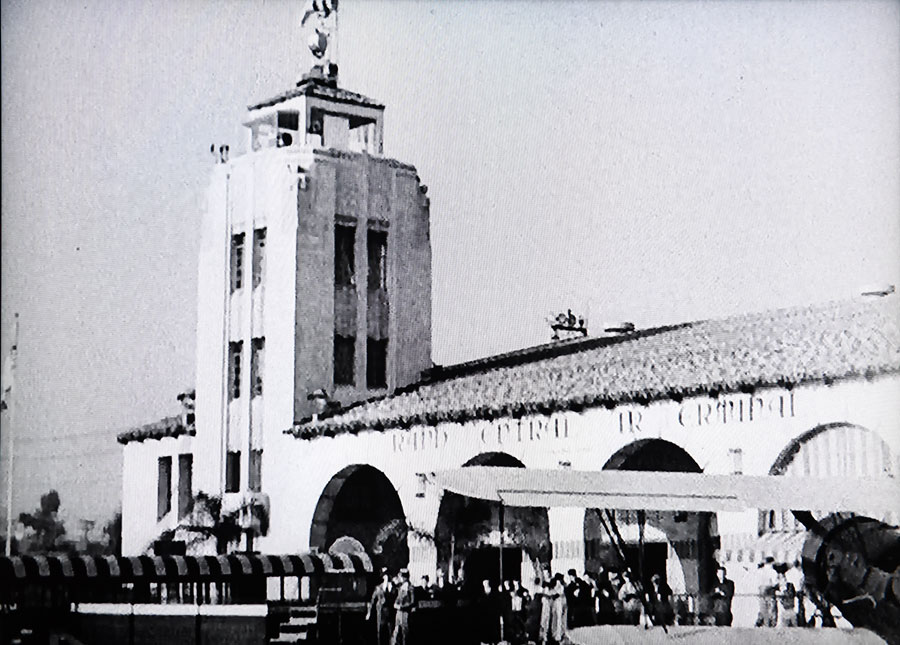 I am happy to report that the building still exists and has been restored beautifully by the Disney Corporation. It was originally built in 1928 and used as an airport until 1959. It has been owned since 1997 by Disney as a part of its Grand Central Creative Campus. Three hangars also remain standing. The location of the single concrete 3,800-foot runway has been preserved, but is now a public street.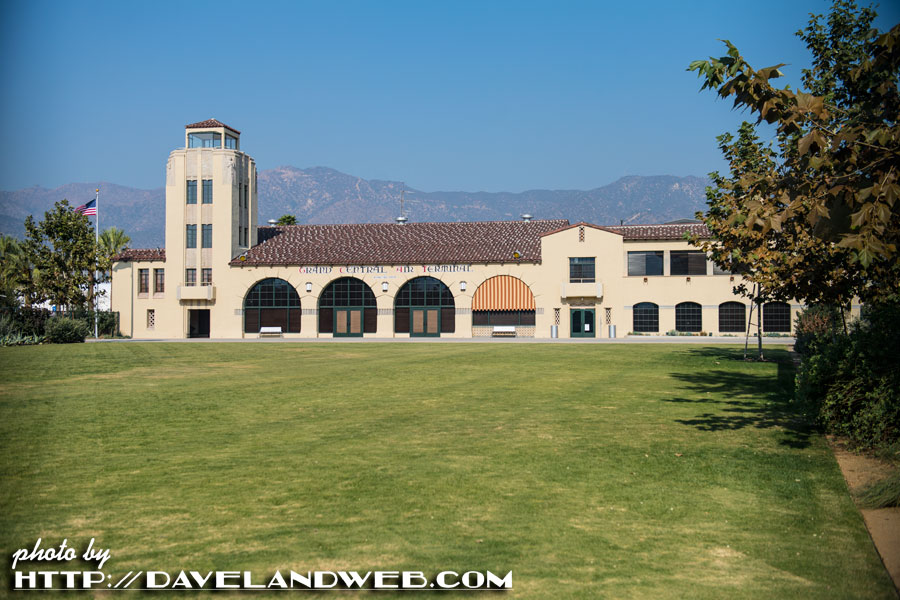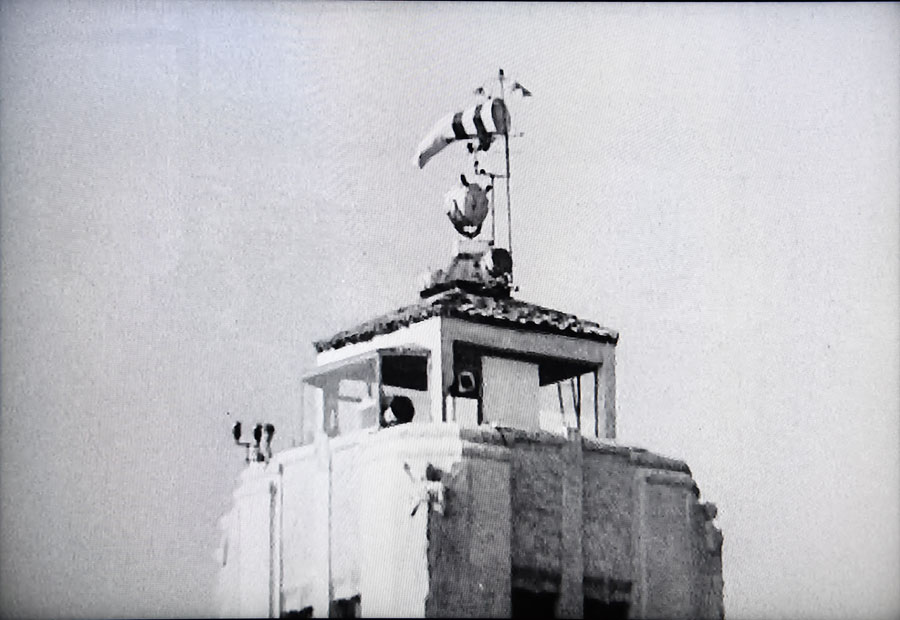 Yes - the tower still exists!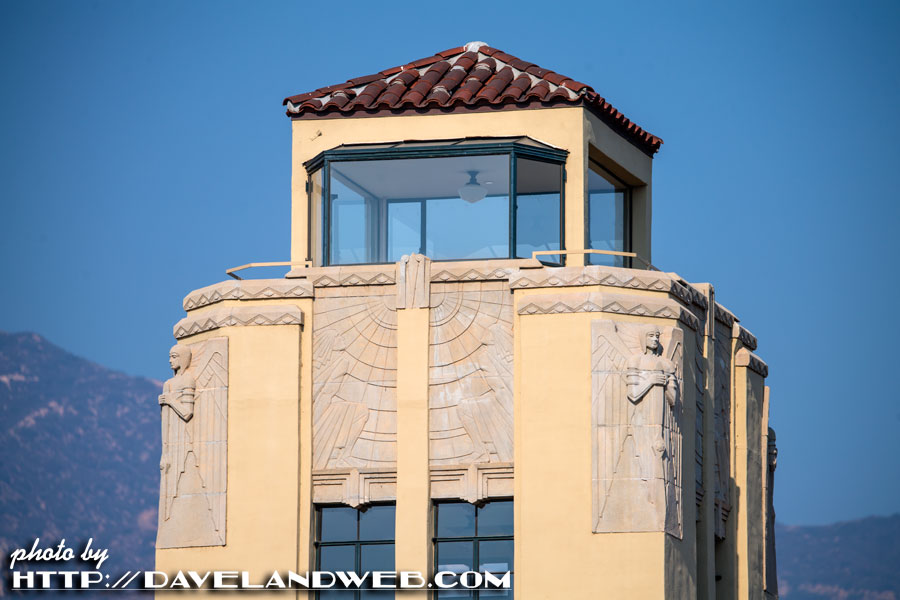 A detailed shot of the Art Deco carvings: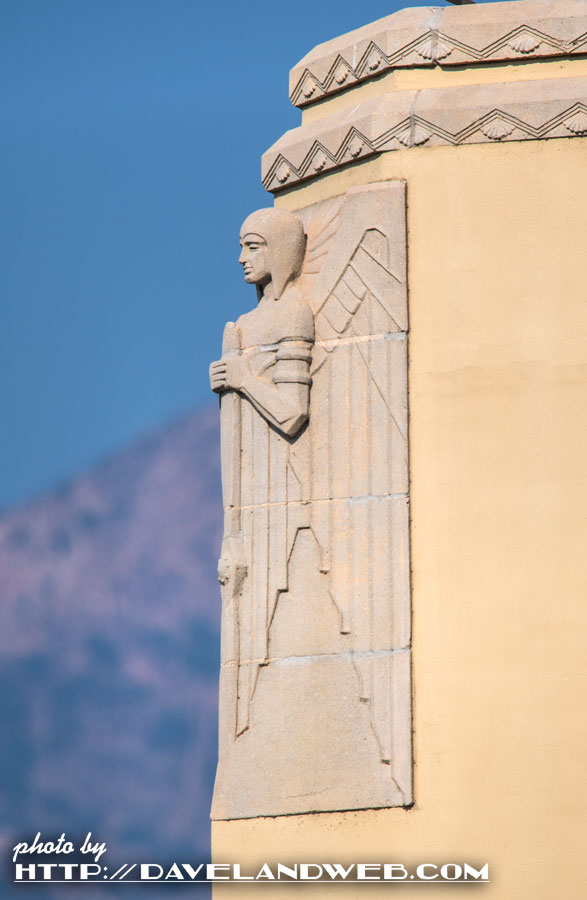 A side view of the building: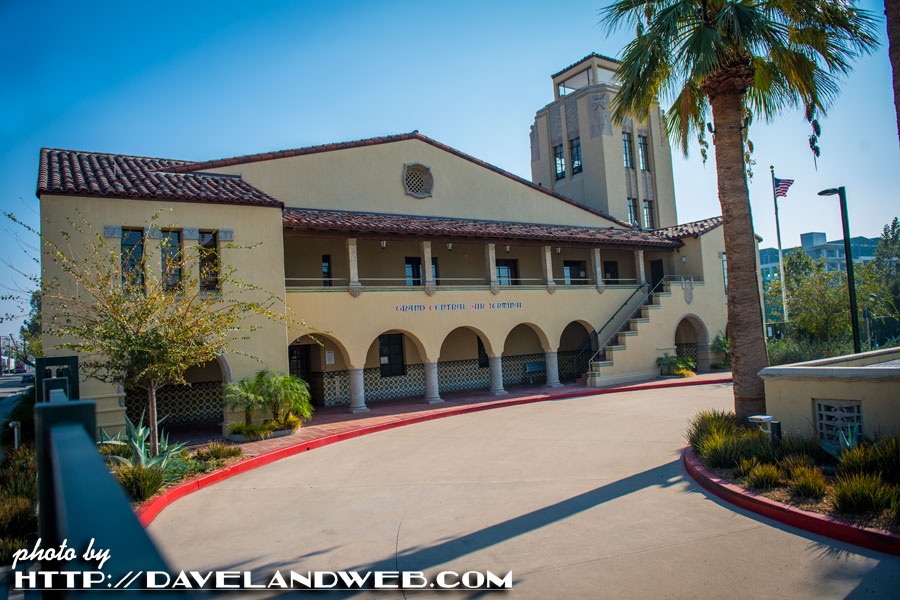 To end today's post, here's a vintage publicity still from "Bright Eyes" with accompanying blurb: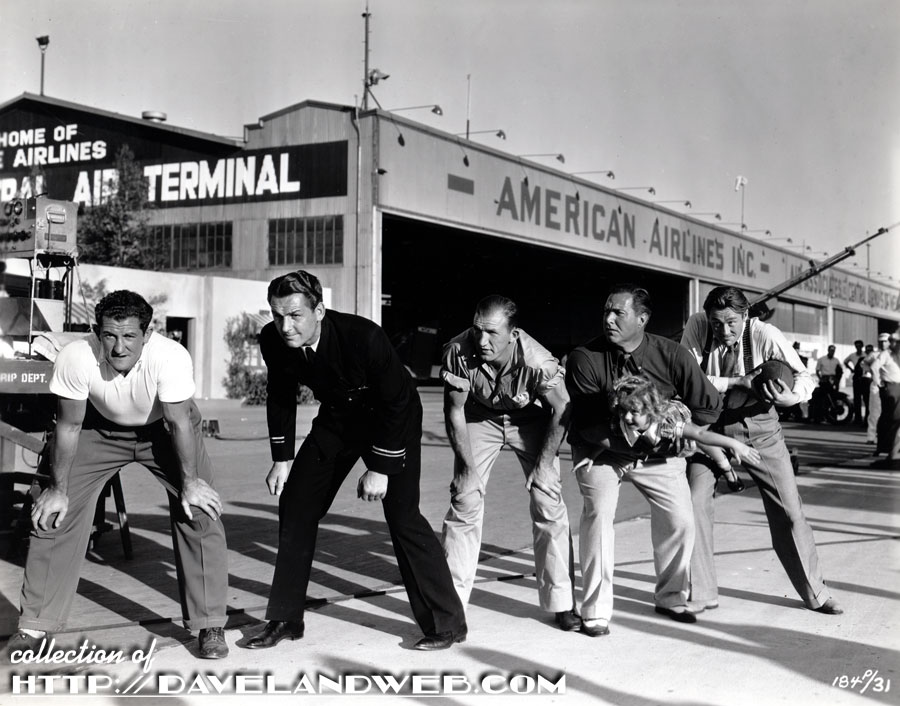 PLENTY OF INTERFERENCE - - Football players of All-American caliber were brought together by the filming of "Bright Eyes," newest Shirley Temple picture. Left to right, Aaron Rosenberg, former Southern California guard; Paul Schwegler, former University of Washington tackle; Fred Crawford, former Duke University tackle; Director David Butler, holding Shirley Temple, and James Dunn, ready to charge through with the pigskin.
Gotta' zoom in for a closeup of Shirley!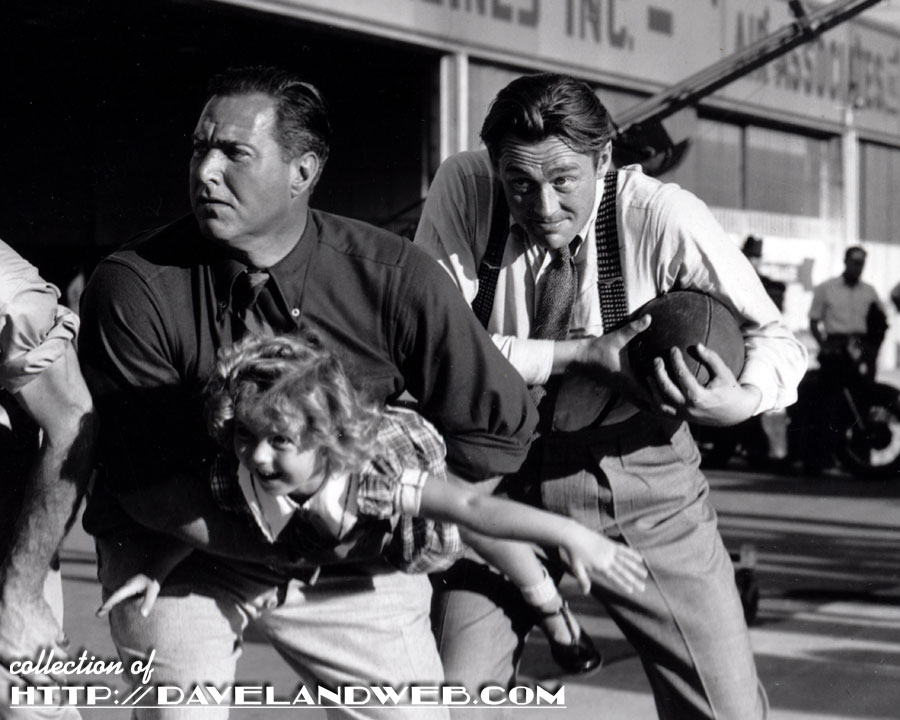 After our successful Shirley Temple film location tour, Melissa (aka "The Colonel") and I celebrated with lunch at the Beverly Hills Hotel: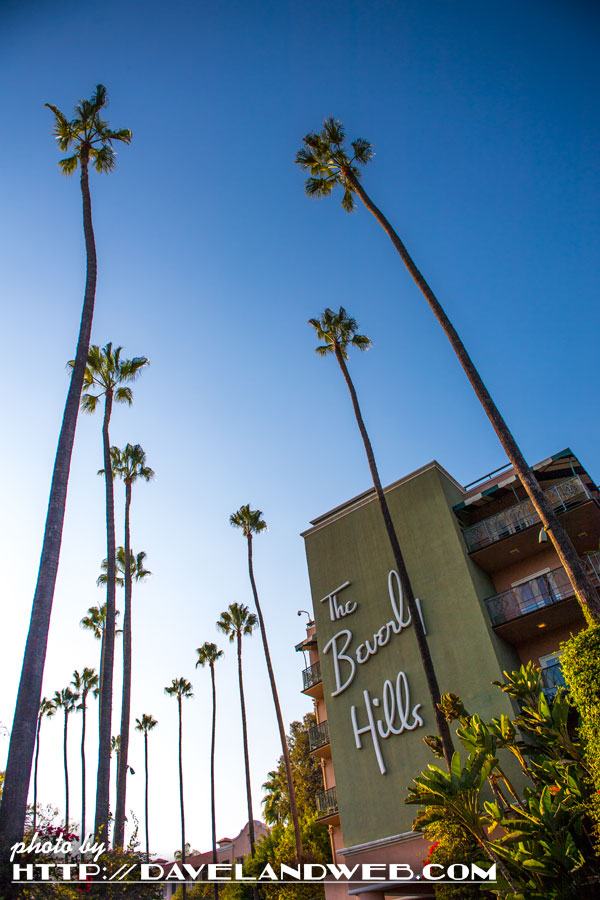 We stayed retro by eating at the Fountain Coffee Room. This place is a step out of time. In a good way!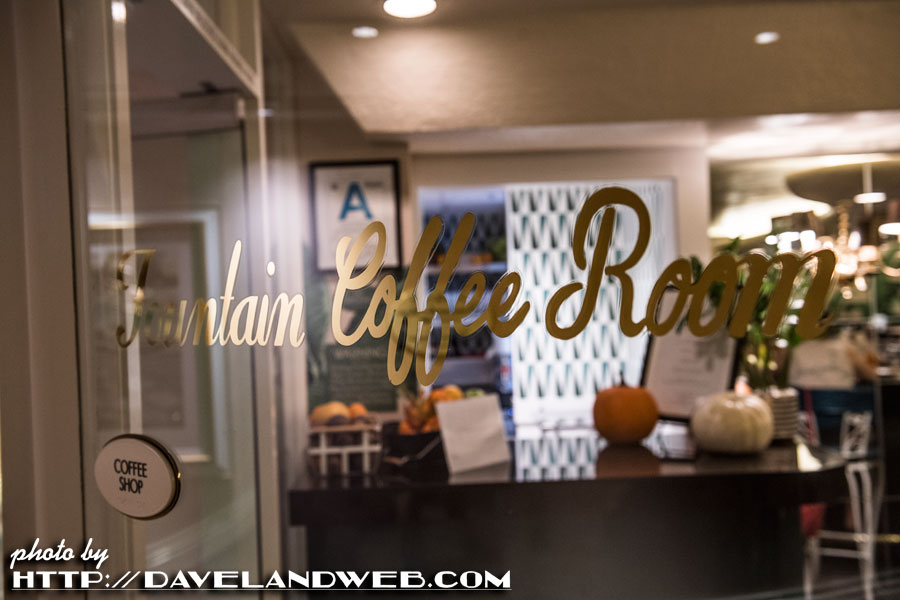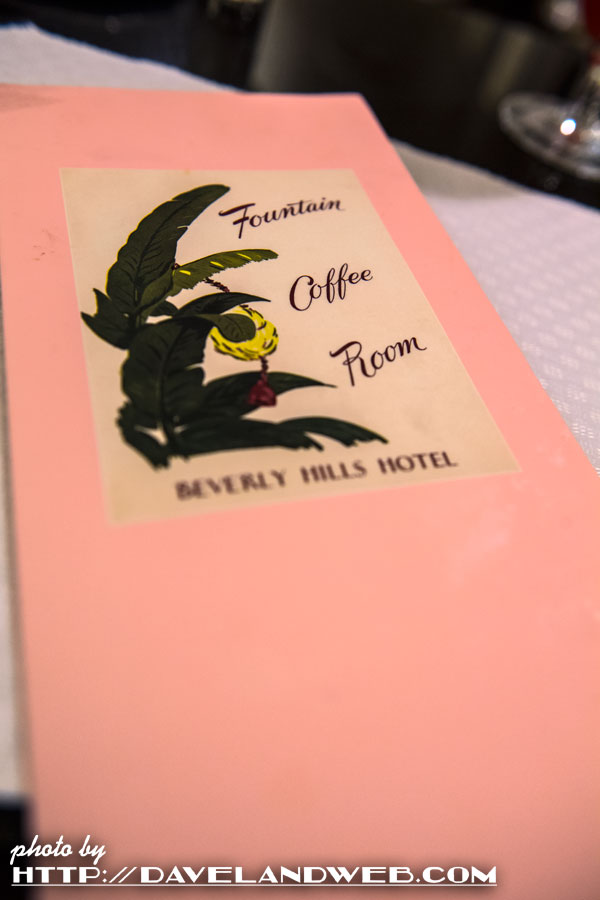 For now, that concludes this little Temple Tuesday series. Hope you enjoyed! Stay tuned...there could be more locations uncovered in the future!
See more Shirley Temple photos at my
main website.
Follow my Daveland updates on
Twitter
and view my most recent photos on
Flickr
&
Instagram
.