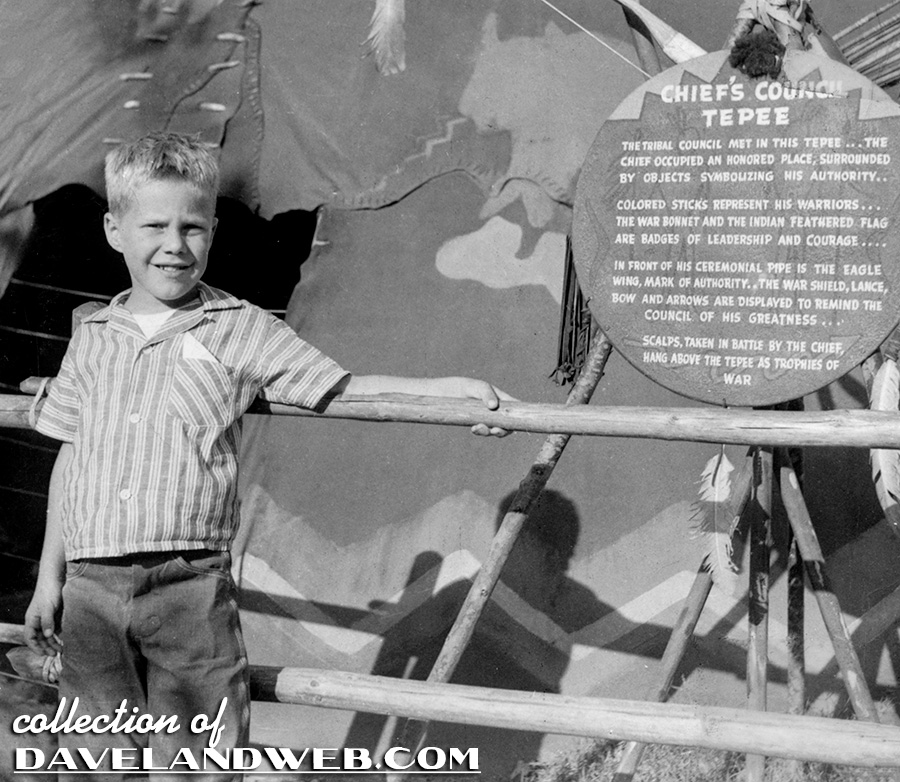 As I was updating the pages of my site, I realized I hadn't posted this Indian Village photo from the 1960's yet. Check out that signage! Think of what a thrill this was for this little boy—Cowboys and Indians come to life!
Back to the 1991 Sleeping Beauty Diorama:
Even though I prefer the artistry of the original and the 2008 versions, R. Potter brings up a good point about how the narrative of the 1991 version is much more cohesive and actually tells a full story. Some of the "flat" look to the 1991 Diorama that you might notice has to do with the use of a flash to capture these extremely rare images. In particular, the scene of Aurora climbing the stairs, following a glowing orb, was much more interesting in person as R. Potter describes for us:
I had read your commentary about this scene and there was actually more to it than my picture shows—unfortunately the flash blurs the more interesting aspect of this scene so I'll have to describe it. Along with Aurora climbing the stairs, there was a glowing ball of light that was seen near the top of the landing. There was also a small figure of Maleficent that would come slowly out of the doorway onto the landing which made this scene more dramatic. But you can't see this from my picture, unfortunately.

Flash or not, it's still amazing to have this colorful record of the 1991 version. Thanks again!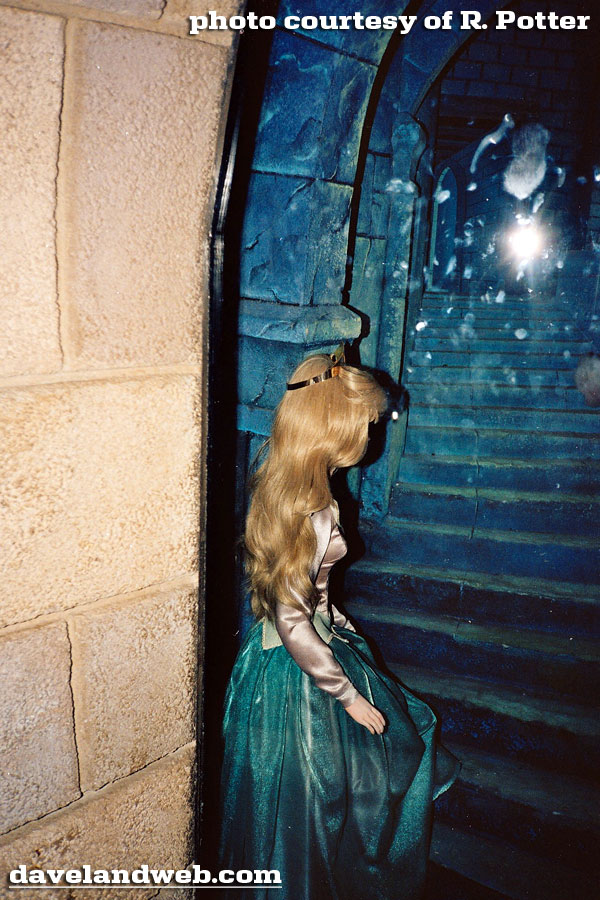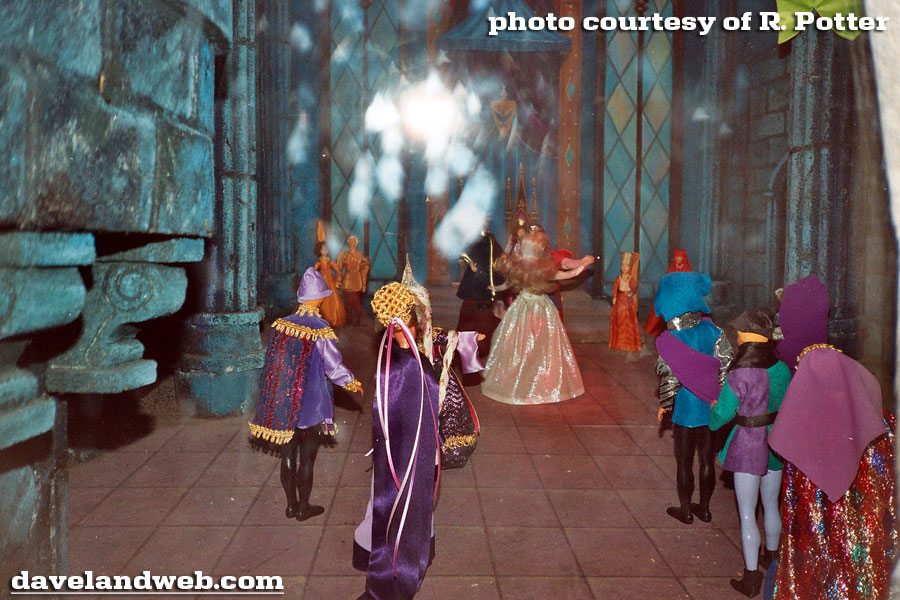 As a bonus, here's a January 1961 photo of the entrance to the Diorama. At left is Dopey, and cut-off at the far right edge is Christopher Fair, Disneyland jester from 1960-1963.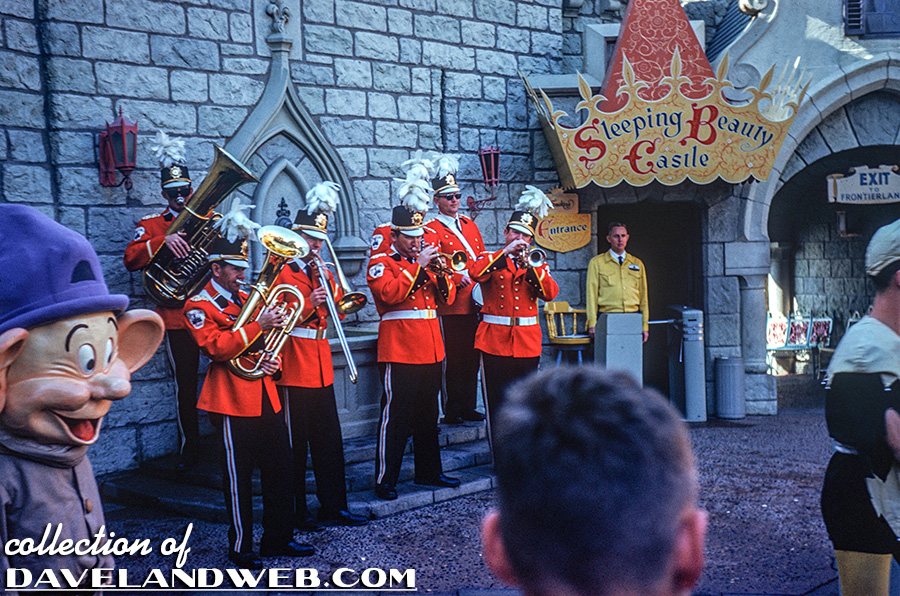 Zooming in for a better look at the Band uniforms and the cast member working the door of the Diorama.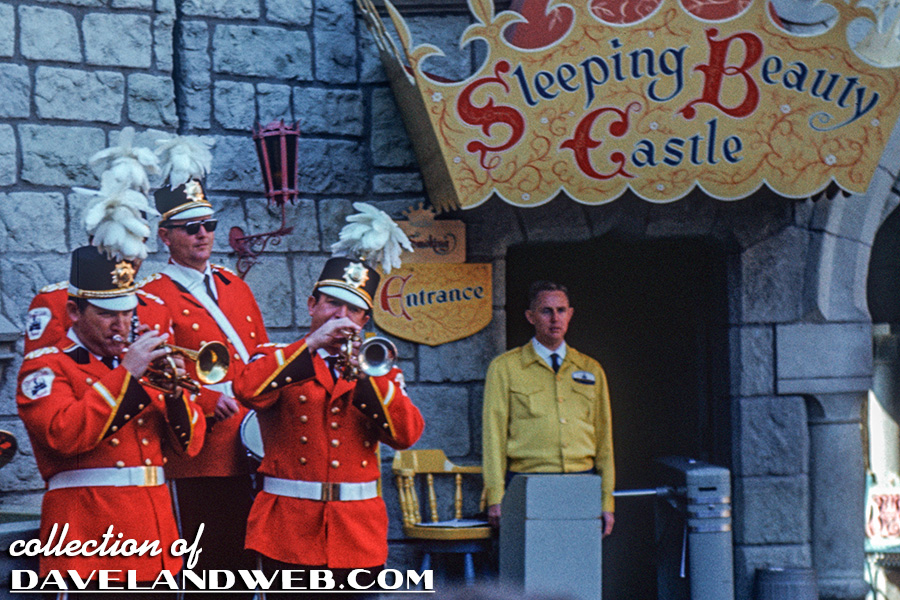 See more vintage and current Disneyland photos on my
Disneyland web page.