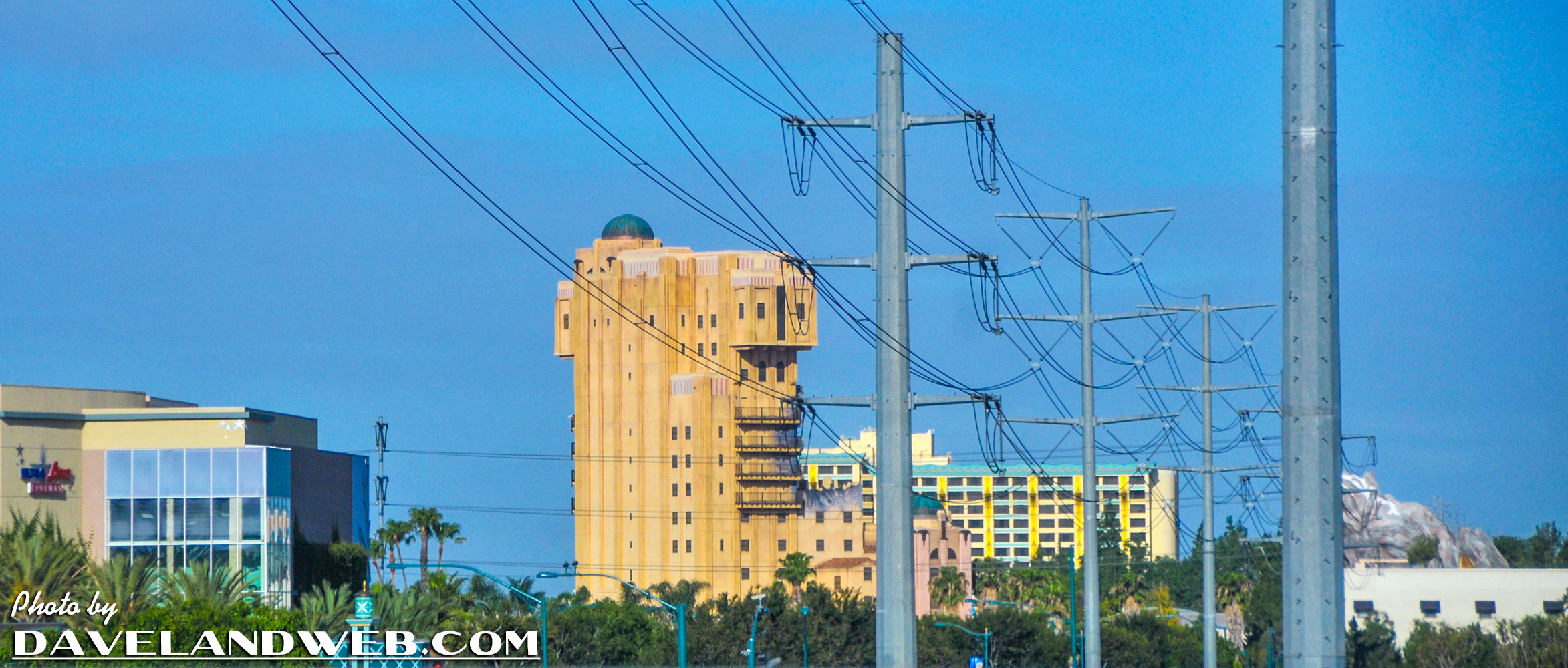 Driving north on the I-5, seeing the Tower of Terror is one of the first visual queues that Disneyland is close by. Back in the day, The Matterhorn was the lone icon that drivers could see from the freeway.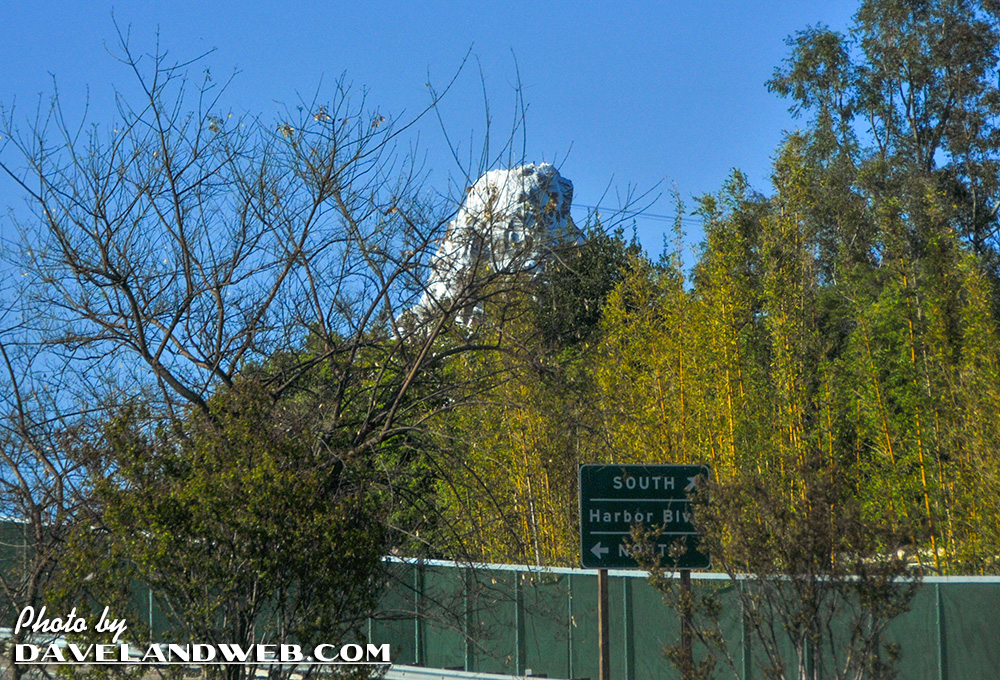 This August 1970 shot shows how important that anticipation was to our photographer; he actually used up a valuable shot on the directional signage. I am hoping that it was the passenger and not the driver who took these two photos!
The ugly antennas and towers in the background are barely noticeable with that big beautiful entrance sign welcoming us to Disneyland.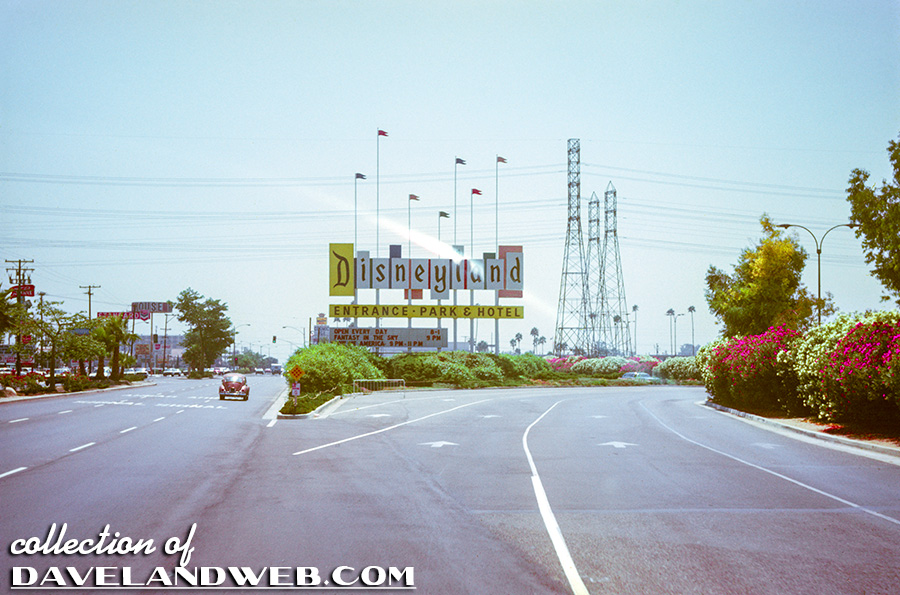 Let's zoom into the marquee: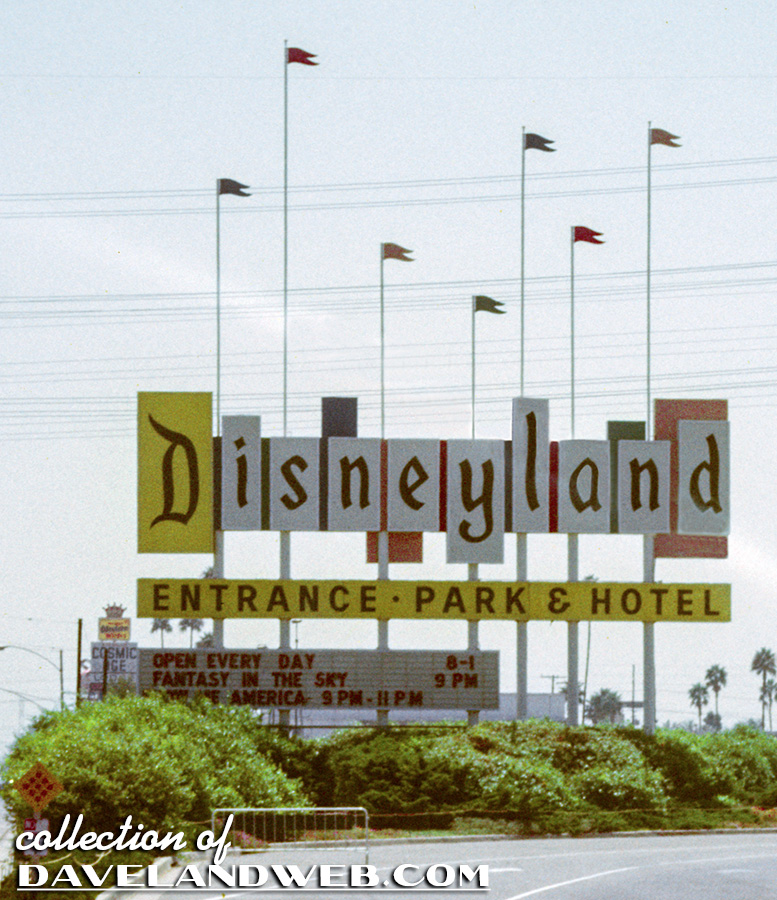 Seeing the train pulling into the station while you enter the park is one of the many thrills that guests experience at Disneyland. Here, the Fred Gurley (#3) is the locomotive providing that thrill.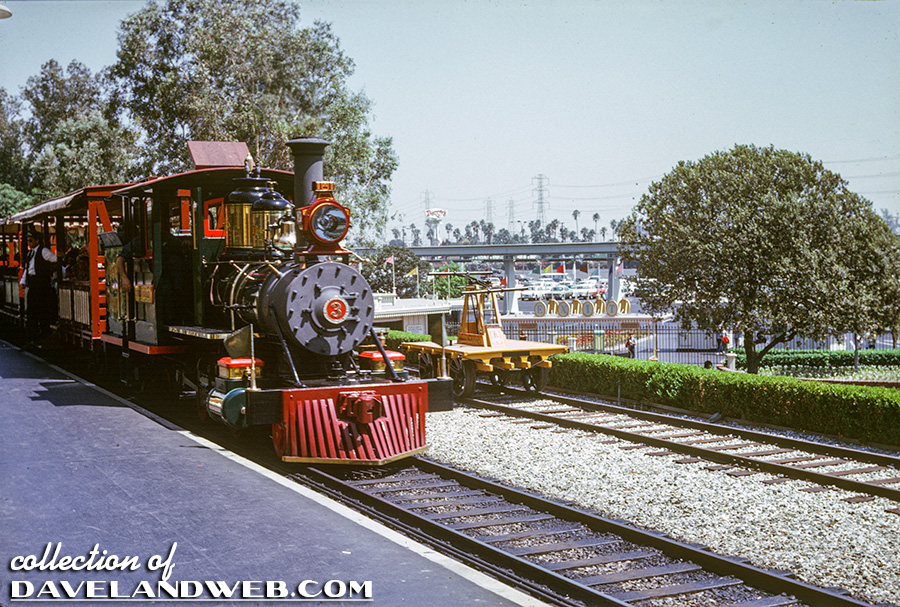 Zooming in, you can see the Kalamazoo Handcar in the foreground, and Denny's in the background. Smack dab in the middle is the original Disneyland parking lot.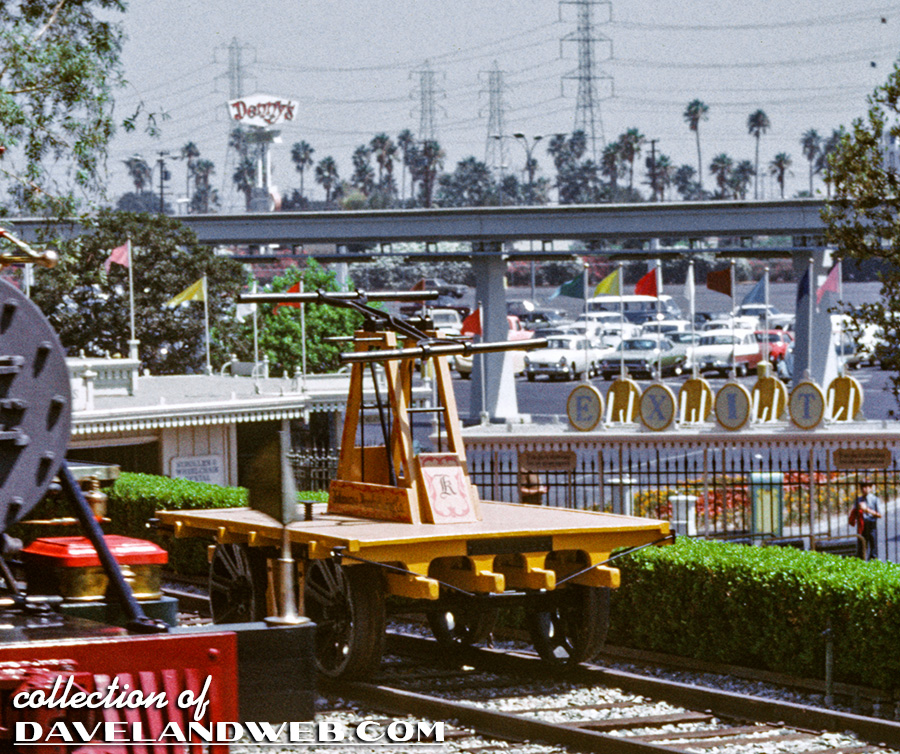 See more vintage and current Disneyland photos on my
Disneyland web pages.