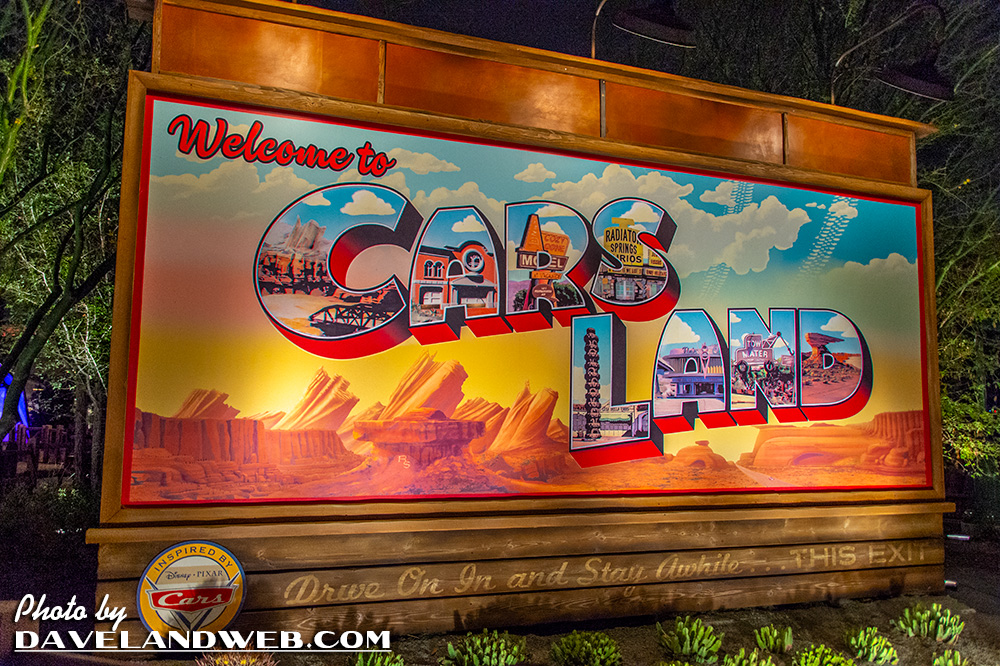 Now that I've covered Radiator Springs, let's take a look at the rest of Cars Land. I enjoyed the movie "Cars," and even thought it was charming. Still, it did garner the emotional response I had when I saw "Up" or "The Incredibles." I certainly didn't see a need for a sequel, which ended up being like its predecessor: charming.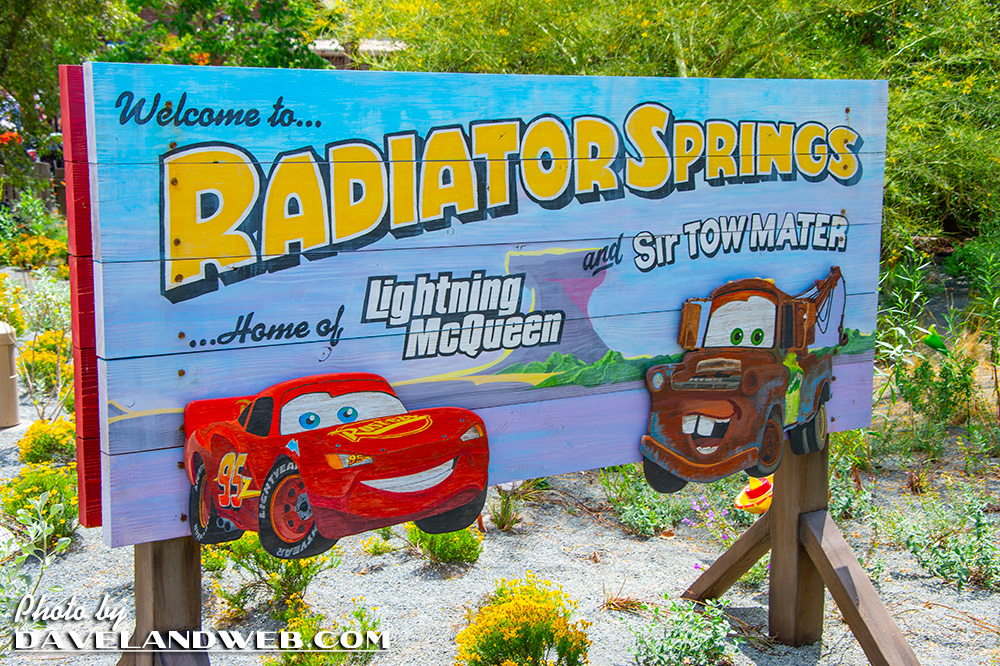 I saw even less of a need to build an entire Land at DCA around "Cars." How did it fit into the theme? It held little room for "plussing," unlike the other lands at Disneyland and DCA that could easily be changed with their broad (and appropriate) theming.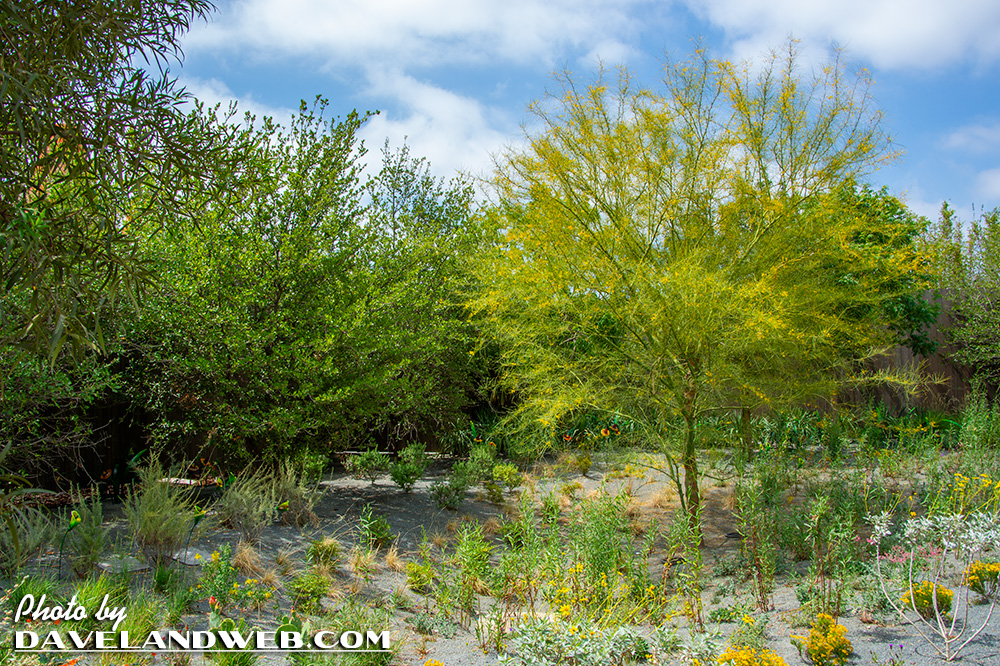 And yet, there I was on opening day, walking into Cars Land, being blown away by the theming, attention to detail, and top-notch craftsmanship. I was also blown away by the crowds; I expected it to be congested, but I didn't fully realize just how packed it would be.
Radiator Springs Racers was the only attraction I experienced firsthand; the other two have gotten lukewarm press and for the short amount of time I had, I decided to concentrate on taking photos. Like yesterday's post, today's will be a mix of day and night shots, all from opening day. People on Luigi's Flying Tires seemed to be having fun: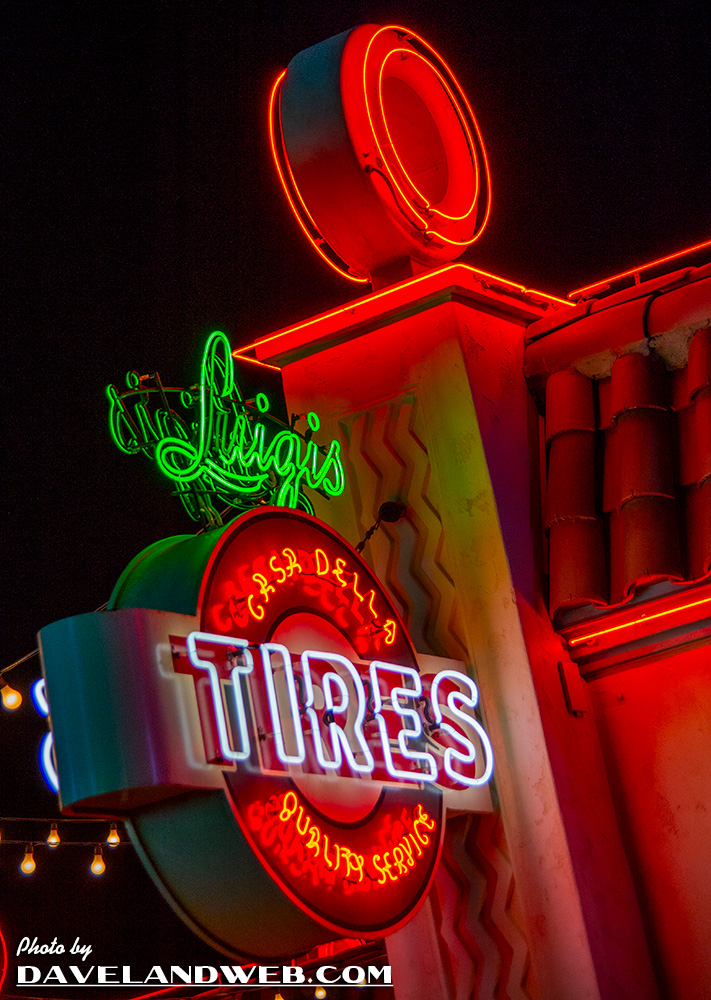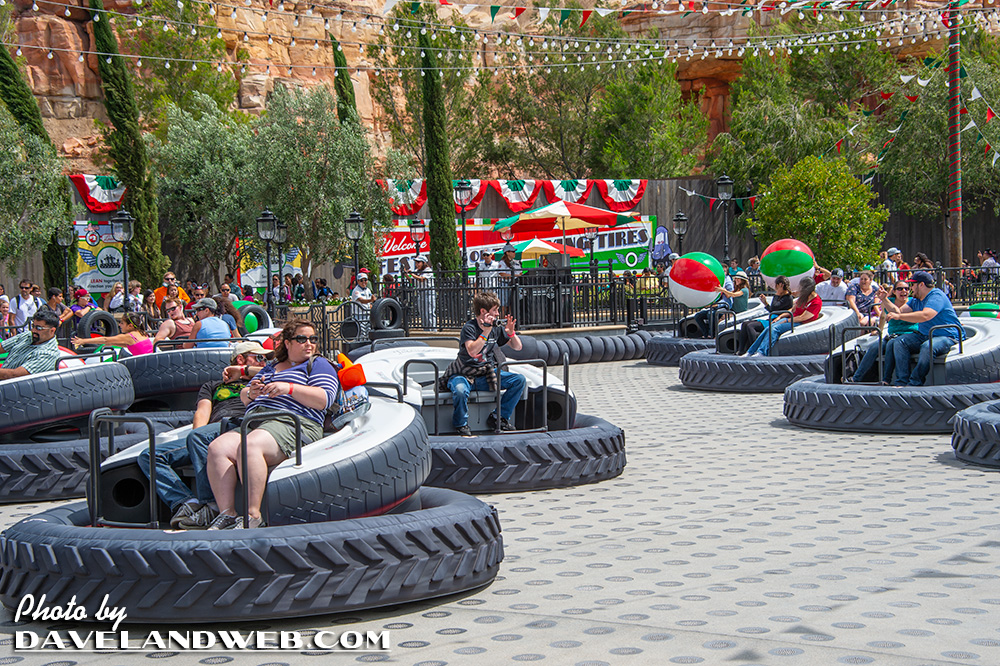 Be sure to catch all the details (I could say this till I'm blue in the face...it's really true!).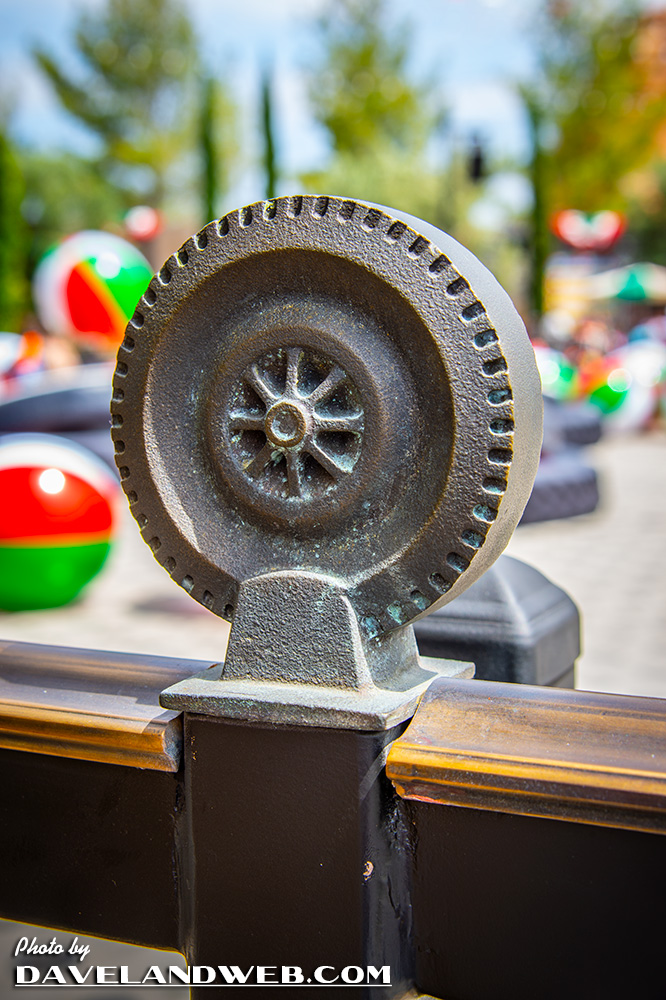 Flo's looks amazing...I was in neon hog heaven!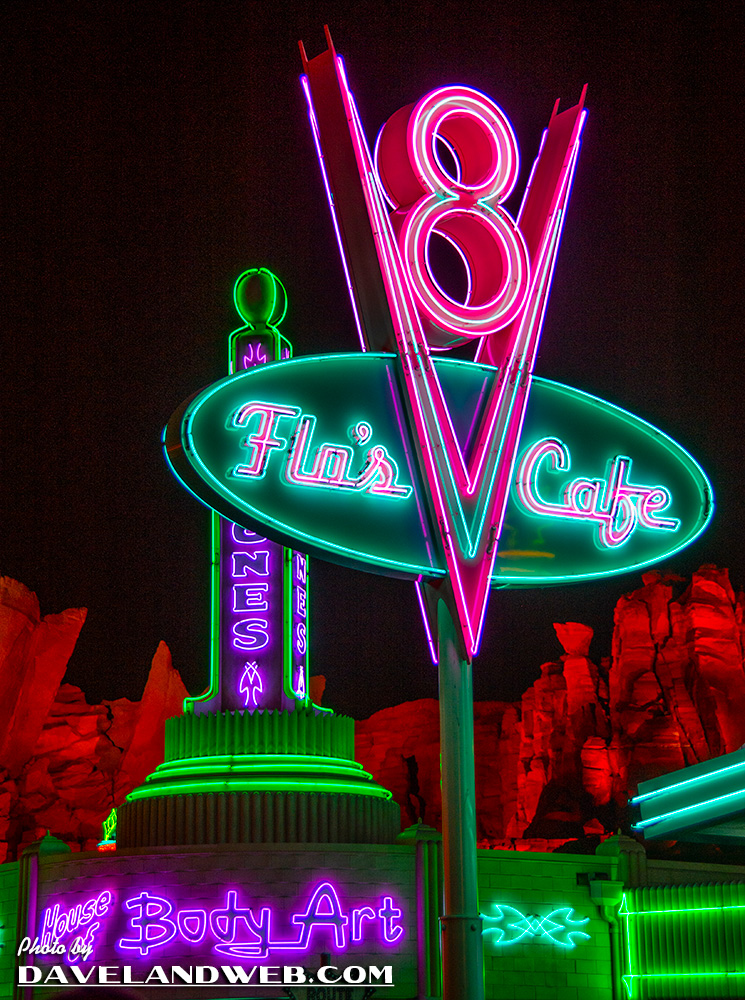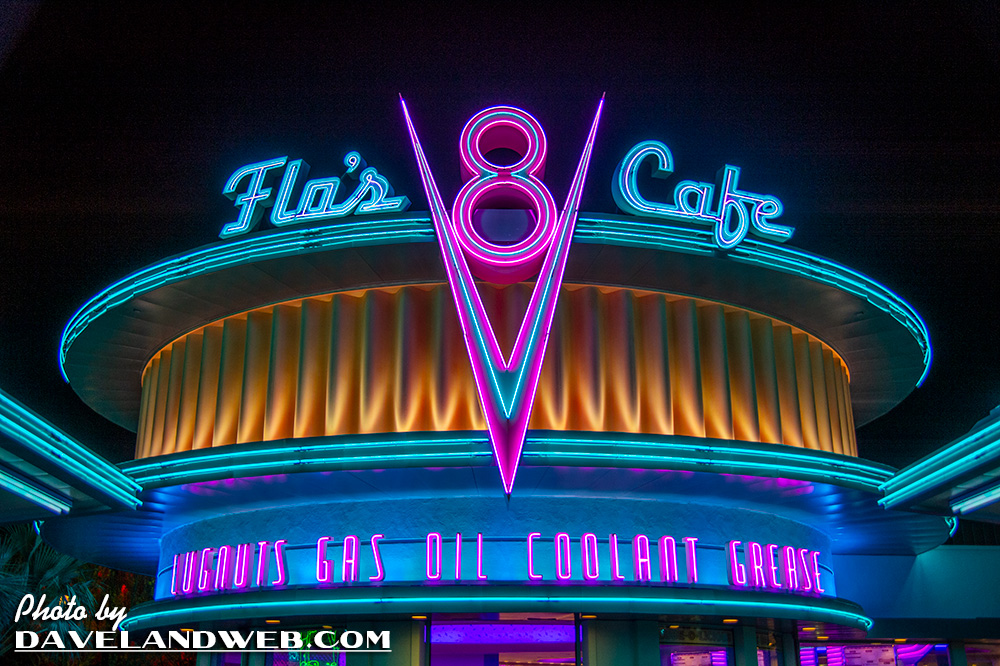 C'mon in!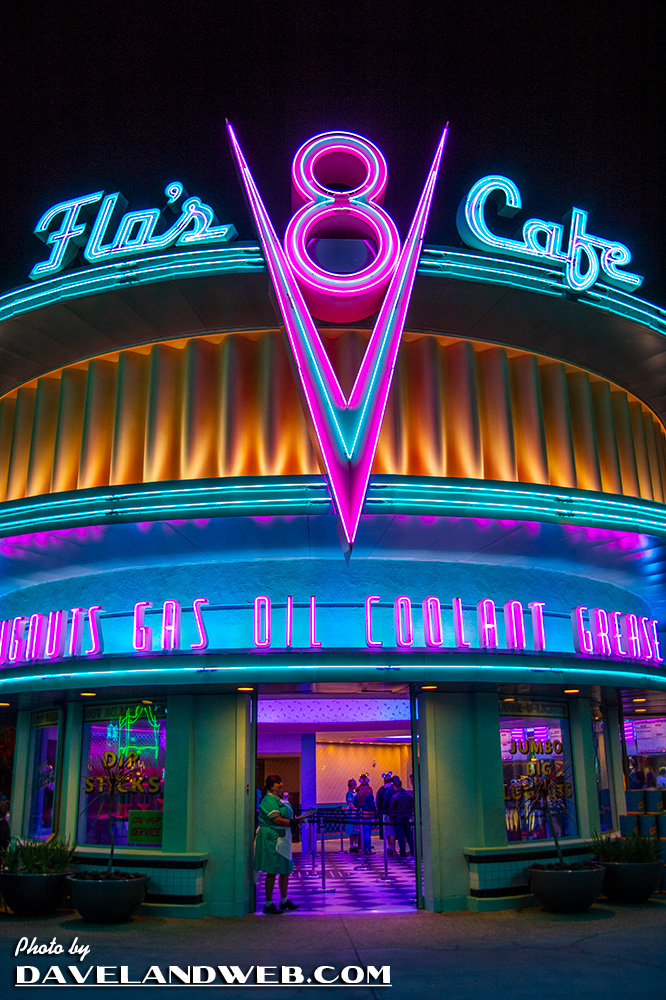 Instead of a Partner's Statue, Stanley is the focal point of the entry street: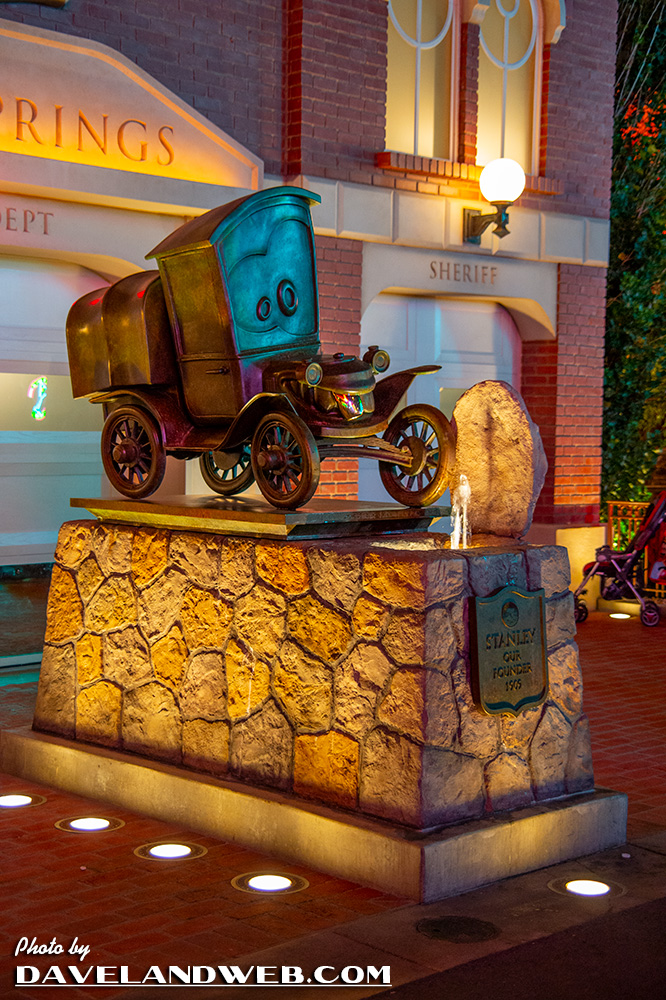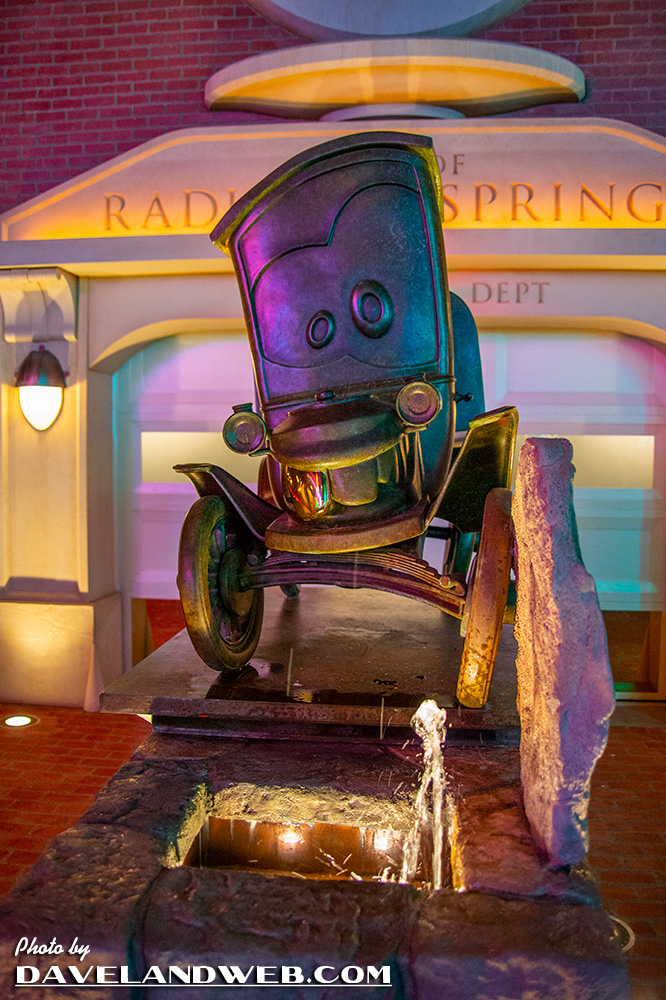 The Cozy Cone Motel and eateries are open for biz: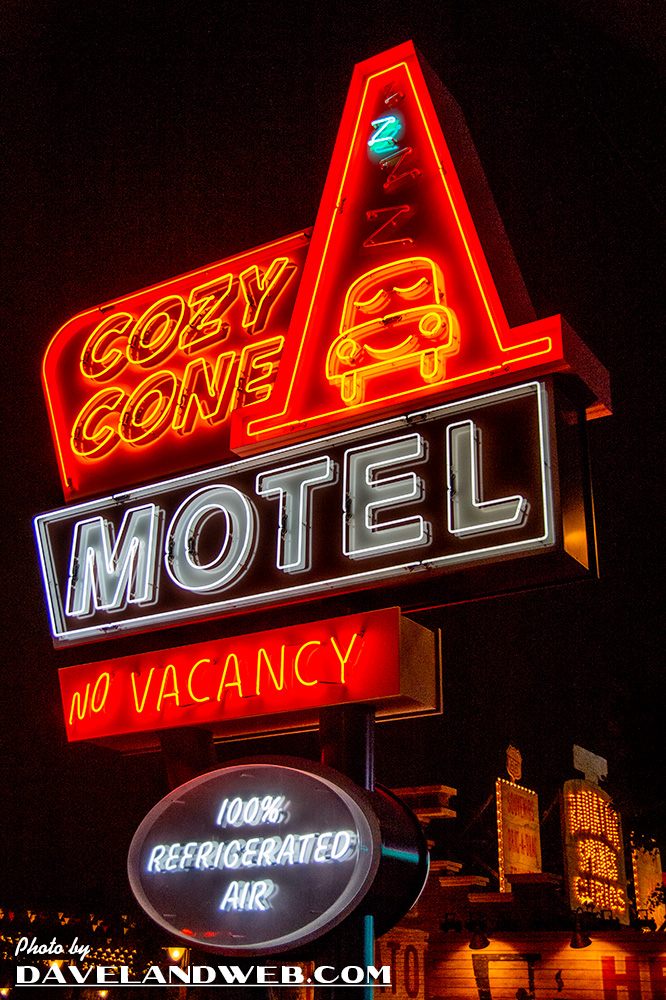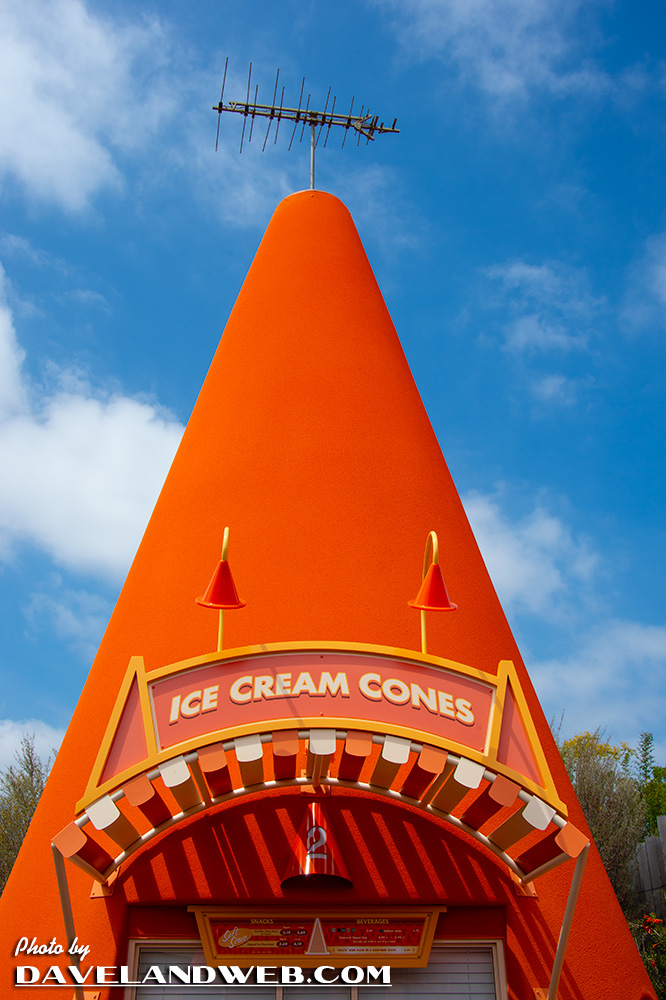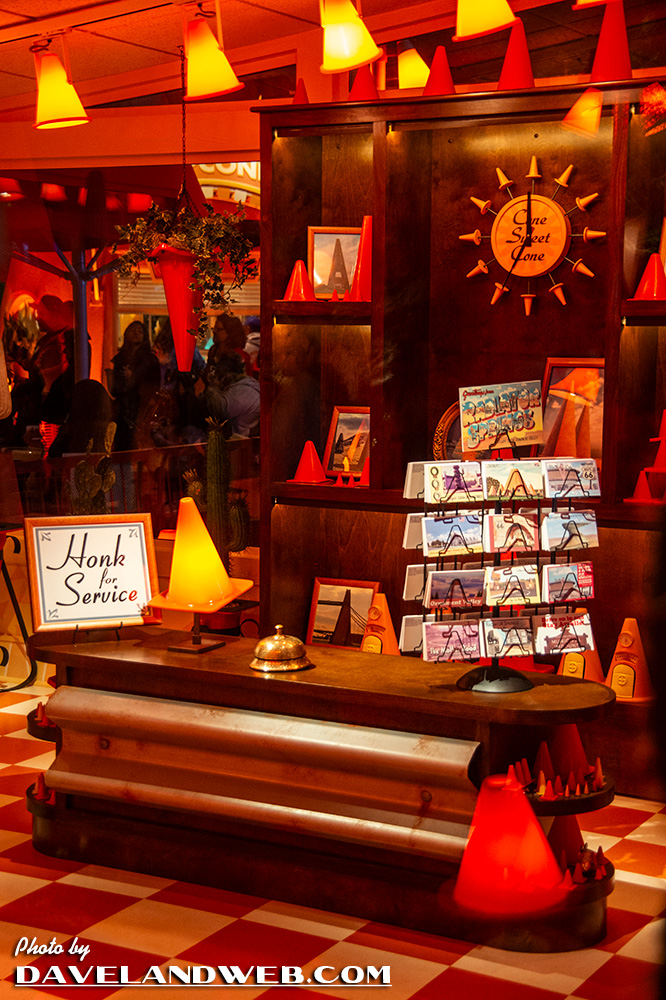 A few more shots to round out today's post: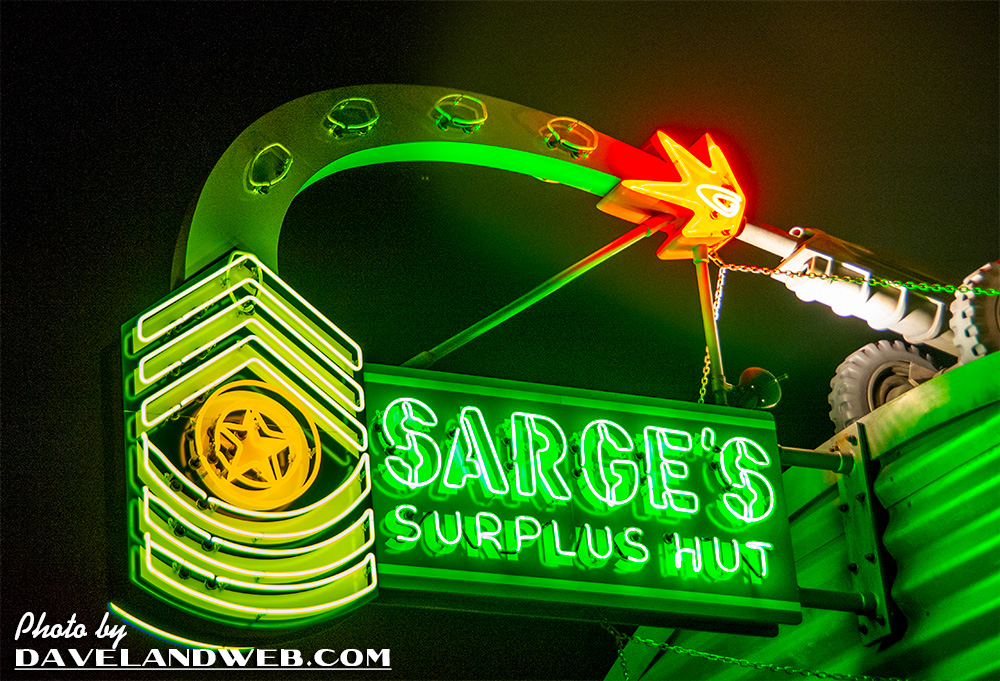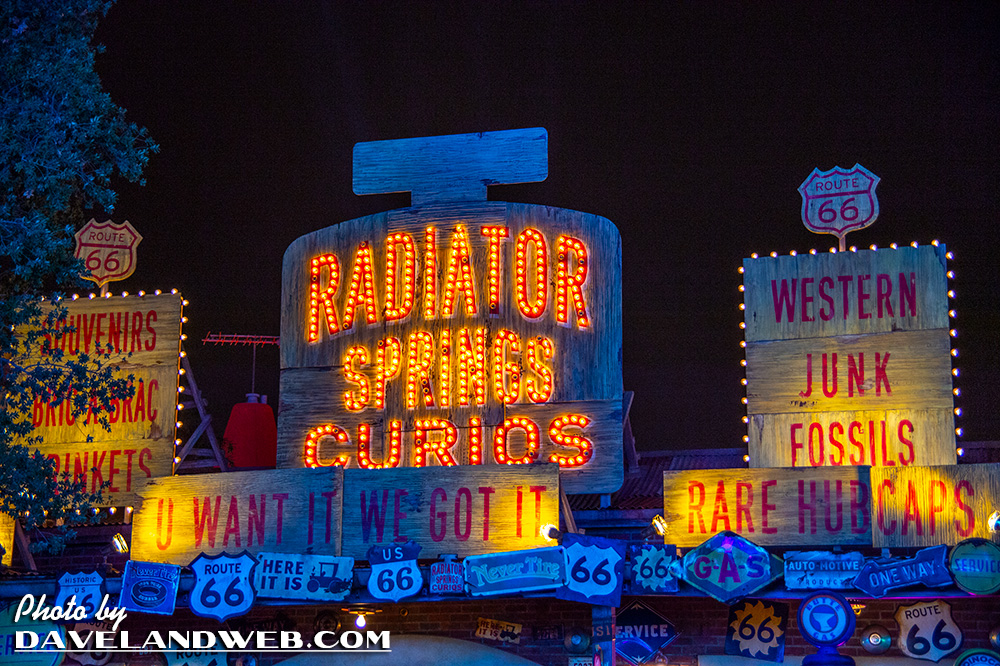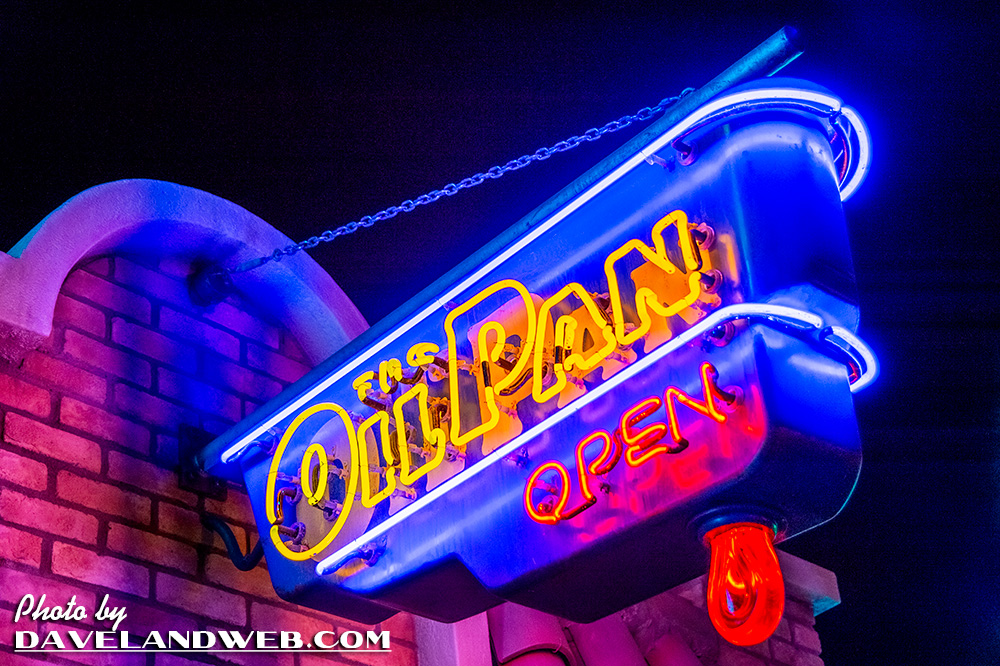 Overall impressions: I can't wait to ride Radiator Springs Racers again. When I get a chance I will do the Flying Tires and Mater's Junkyard Jamboree. Most of all, I want to go back when it's a bit more manageable crowd wise so that I can fully soak in the atmosphere. Thinking back to my hesitation about Cars Land not being able to be changed much or expanded, I don't really see that as too much of an issue. When a Land is done right, change is not quite as important. Take New Orleans Square for example; it has had the same two attractions and other than a few retail switches and ride tweaks, has basically remained the same since opening day.
Cars Land was swarming with execs on Opening Day. I hope that they continue to wander through the park, getting firsthand knowledge. It shows the guest how committed they are to a fantastic experience, and also gives valuable info that just can't be garnered through a survey. In the meantime, kudos to Imagineering for Cars Land!
See more Cars Land photos on my
Cars Land web page.