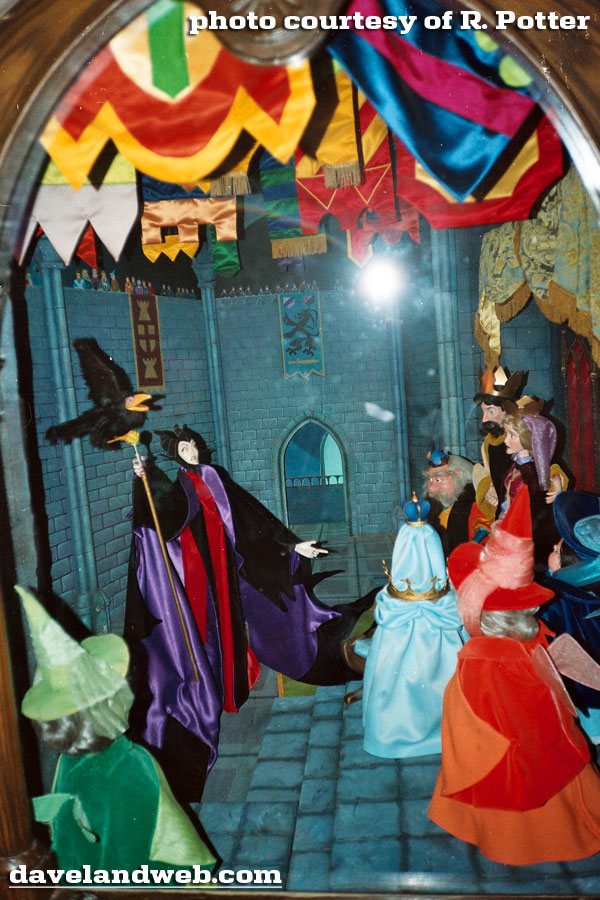 Thanks to Daveland reader R. Potter, I am able to share these amazing shots of the Sleeping Beauty Diorama circa 1991. Not the artistic version done by Eyvind Earle, but rather the 1977 "update" that was created to freshen up this attraction.
This image of Aurora shows why this version was unofficially dubbed the Barbie & Ken version. The dolls used have little resemblance to the Disney animated versions.
Seeing these photos, I am amazed at how a three dimensional diorama can look so "flat." Some of these scenes have no counterpart to the original Earle version or the 2008 reboot. For the three that I was able to match, there is a definite lack of drama and artistry.
1991: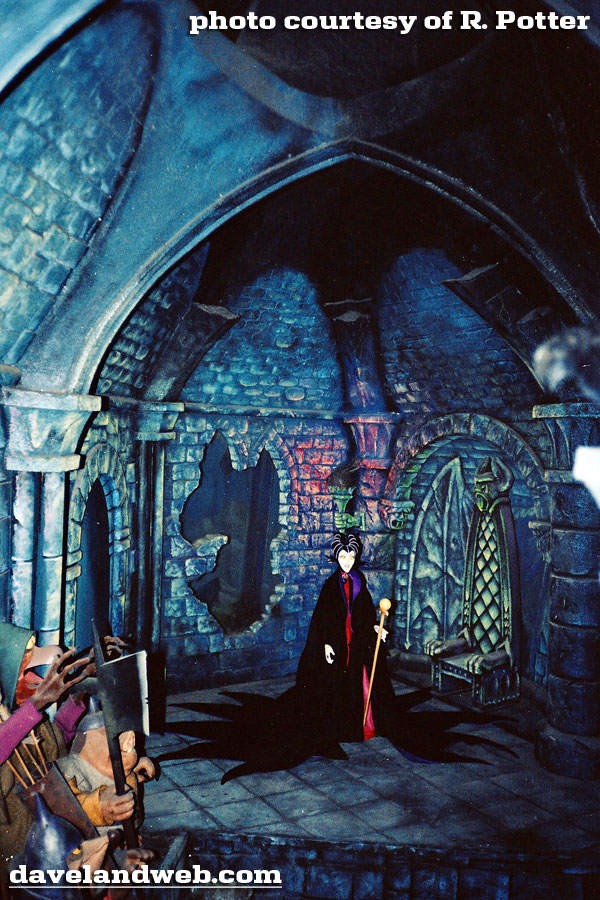 2008: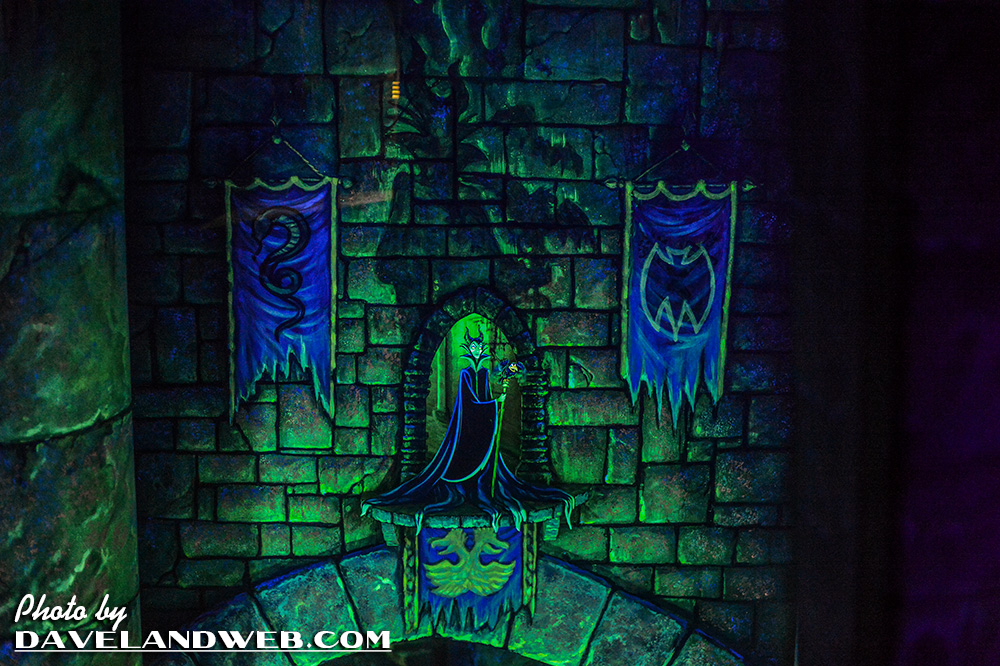 Aurora going up the stairs...so what?
The use of flash probably obliterated any drama that this particular scene might have had. Even though this particular three-dimensional dragon might be more realistic...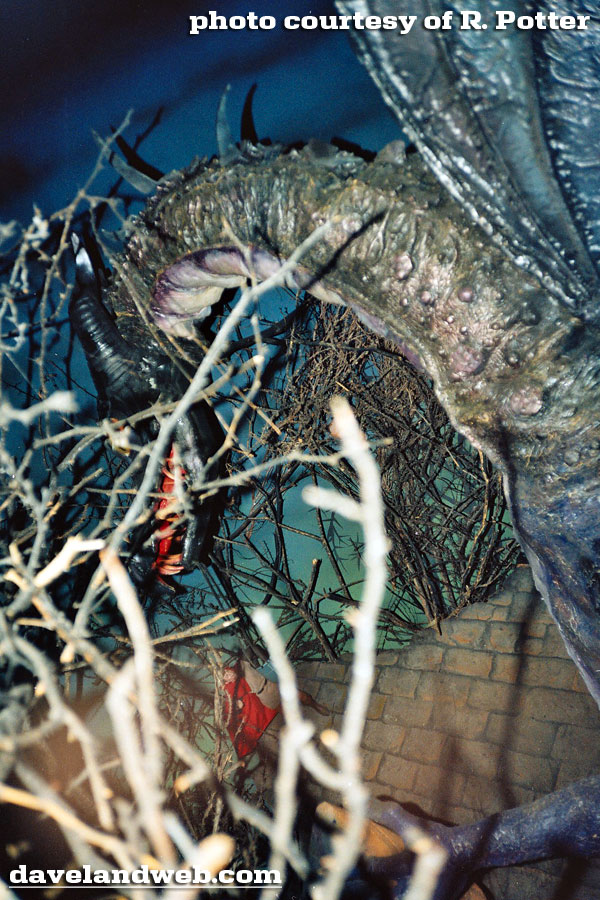 I still prefer the version that guests can see today, which is a much more faithful representation of the animated classic: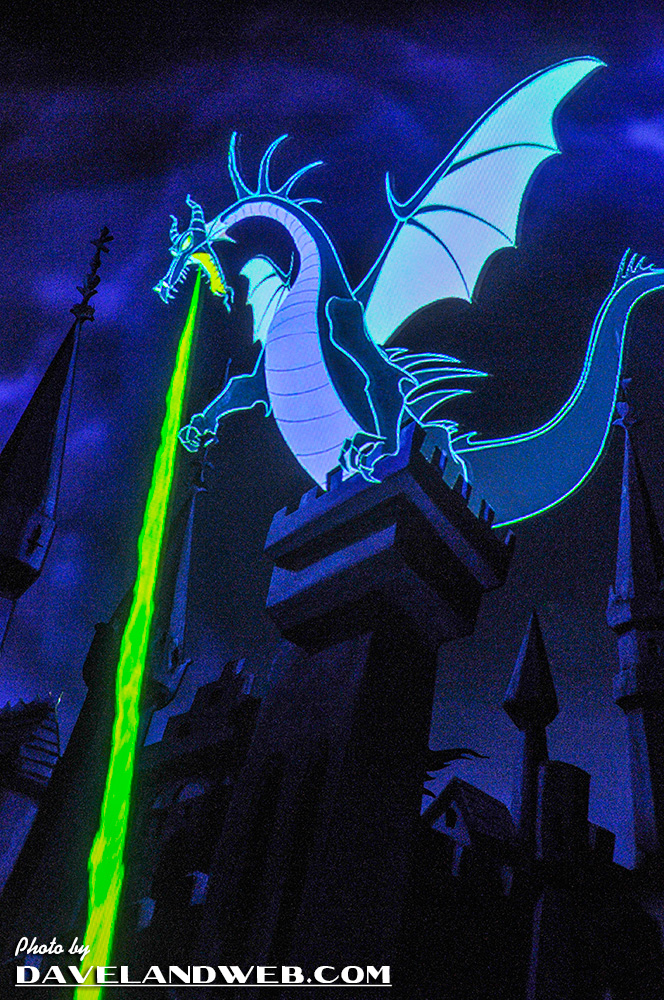 For the True Love's Kiss scene, Aurora has a few stalkers that can be seen outside the window: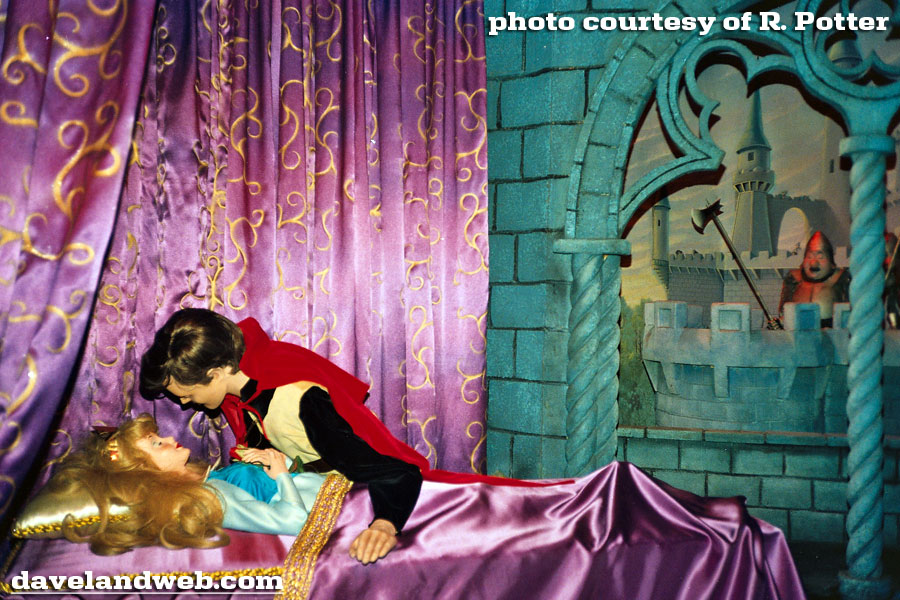 The lovely version from 2008: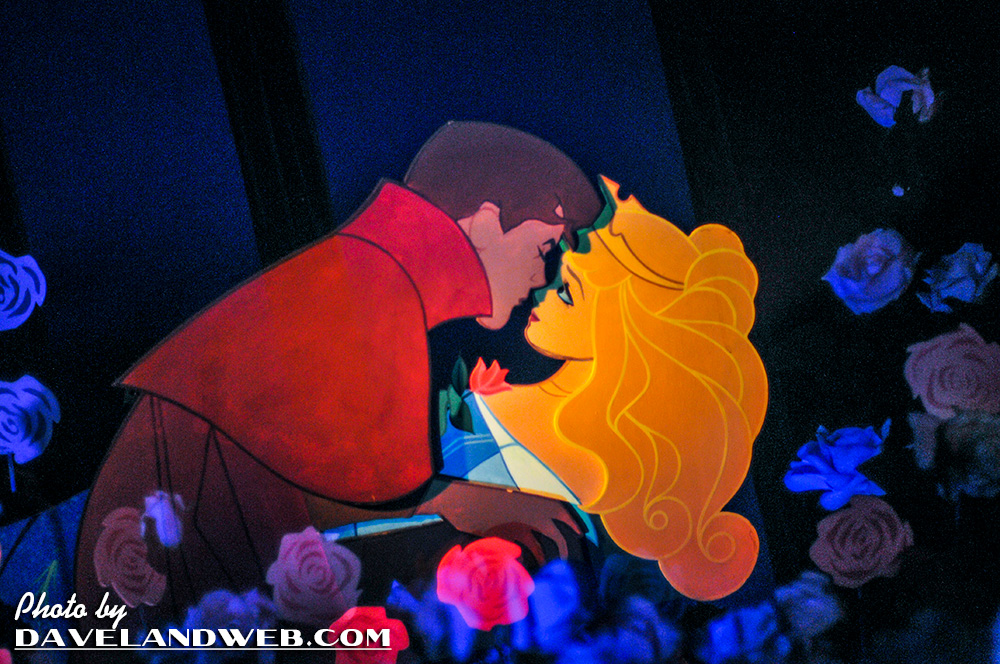 Thanks to R. Potter for the 1991 images used in today's post!
See more vintage and current Disneyland Sleeping Beauty Castle Diorama photos on my
SB Diorama web page.