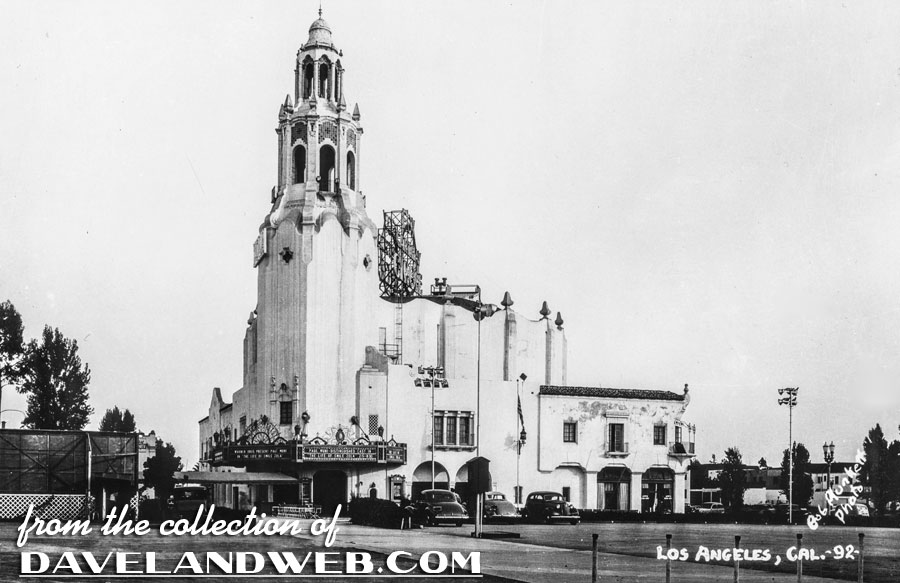 The Carthay Circle Theatre is best known among Disney aficionados as the location of the star studded "Snow White" premiere on December 21, 1937. Riding the peak of her popularity, Shirley Temple attended with her mother, father, and friends.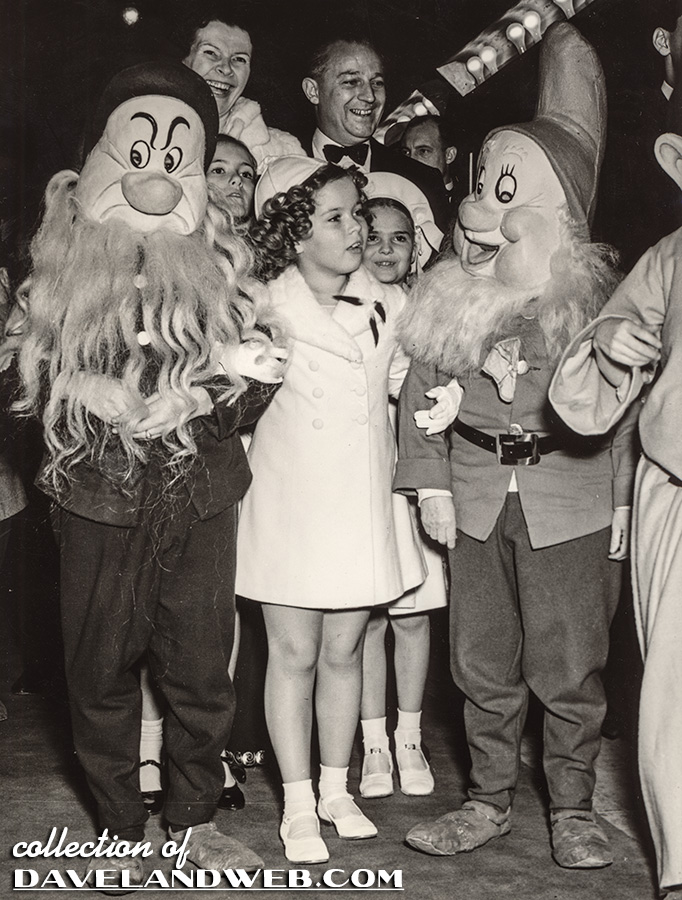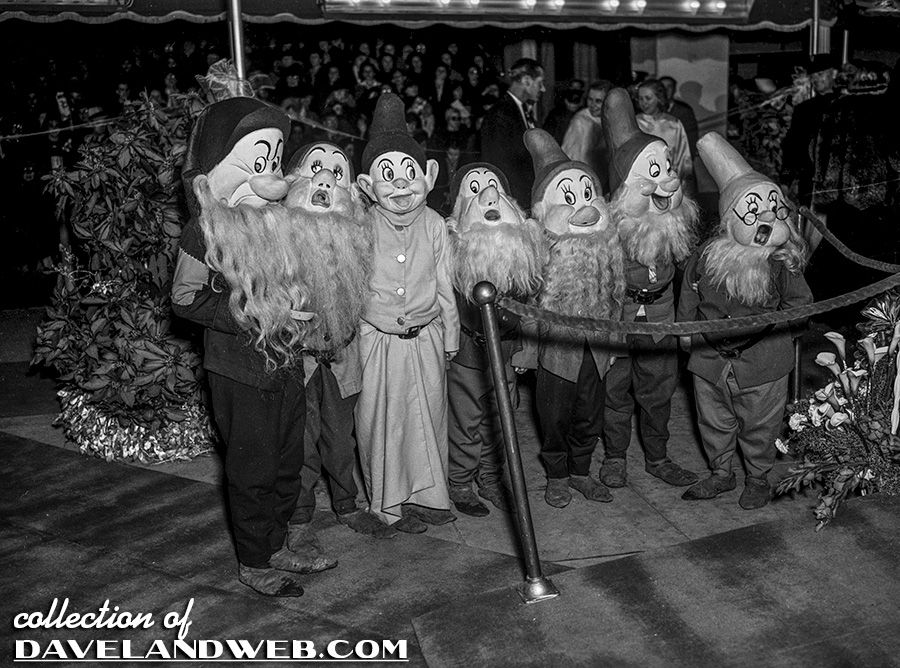 Comedian Bob Burns is shown here holding one of the dwarfs.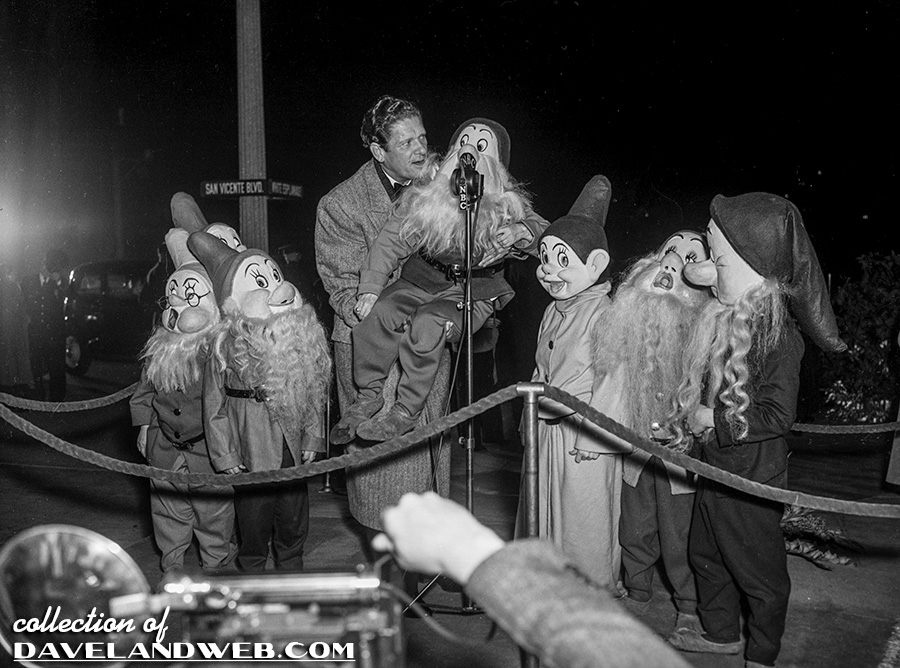 These are some scary looking costumes.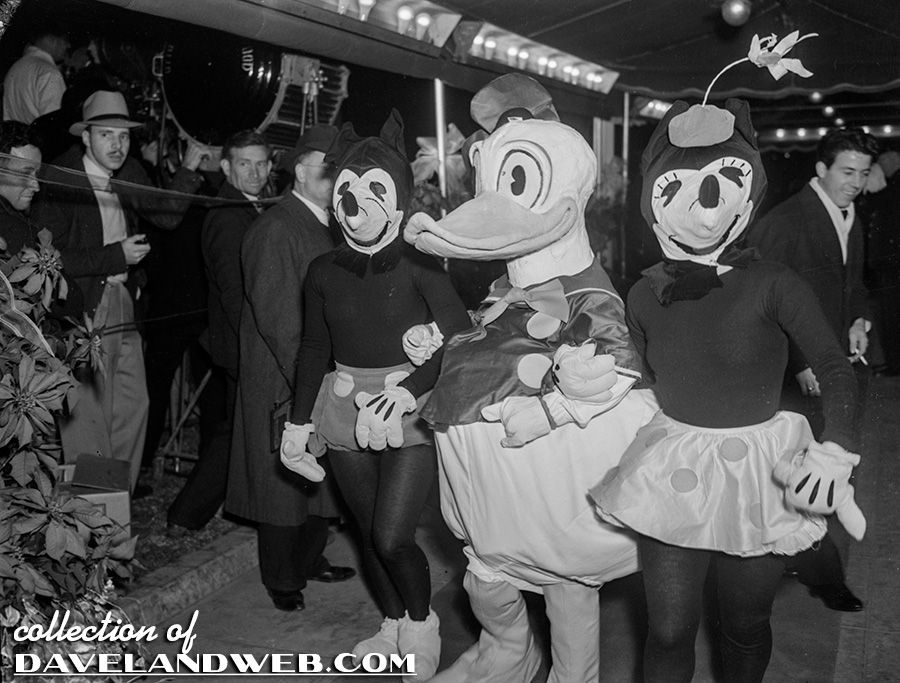 Today, the central icon that towers over the new DCA entrance is a recreation of the original theatre that was demolished in 1969.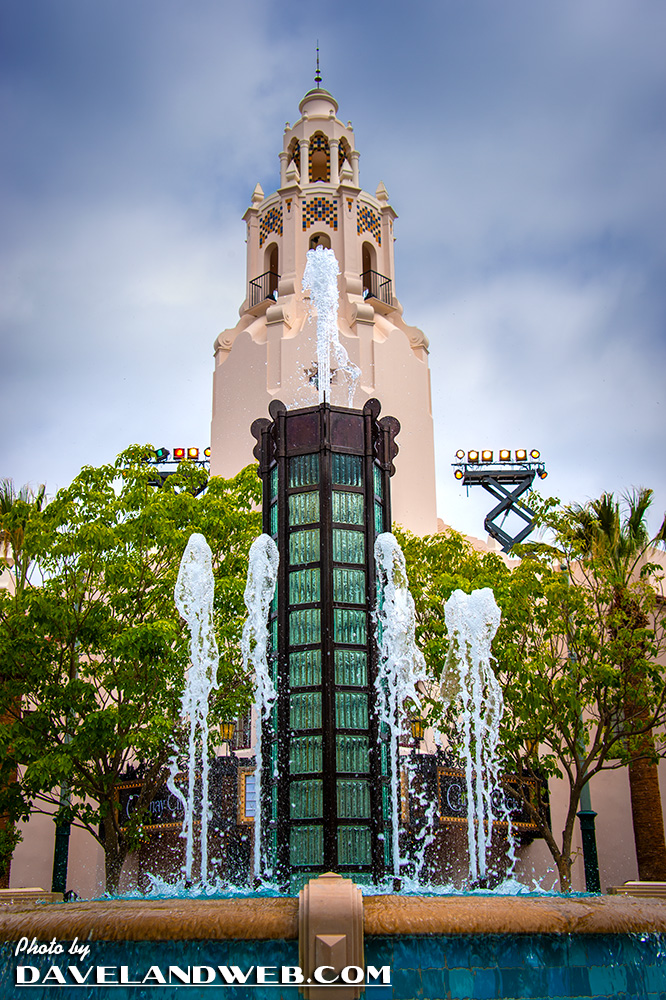 Larger than its Orlando counterpart, it's still a bit smaller than the original...but still very impressive!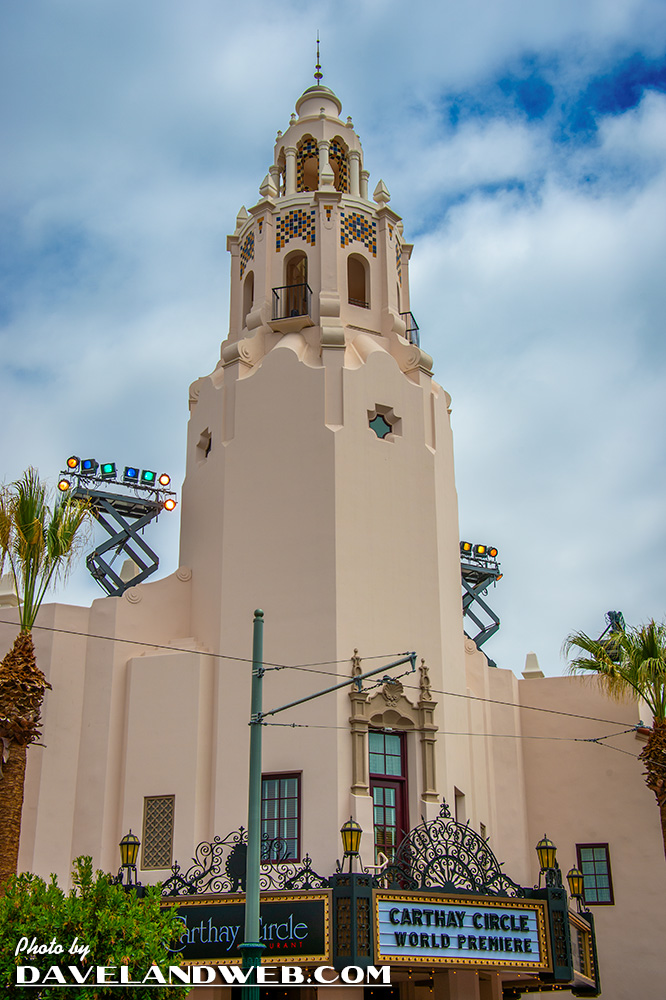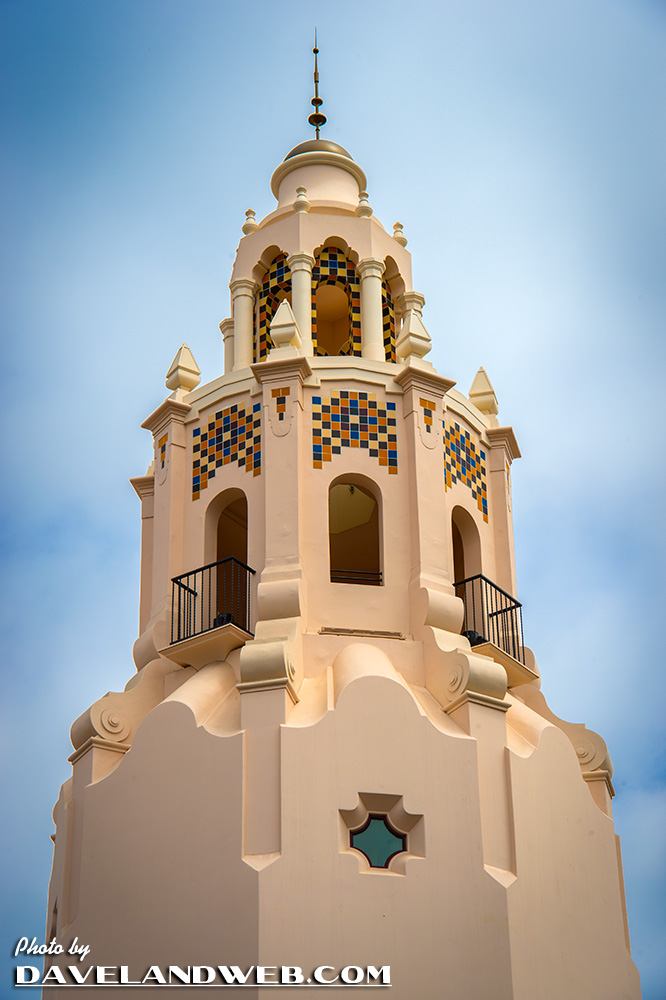 Let's transition to night, shall we?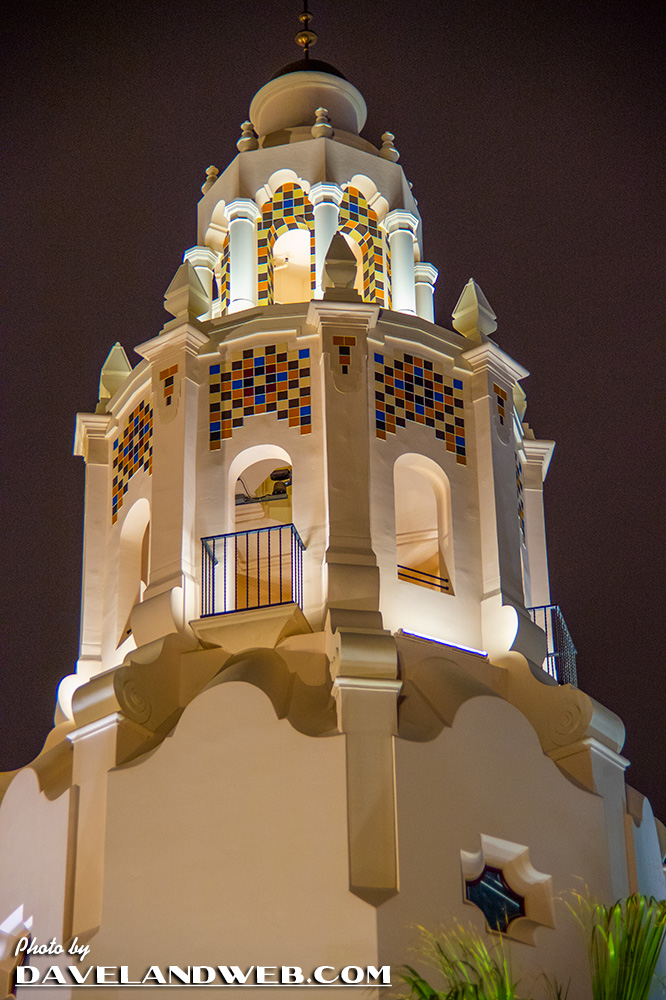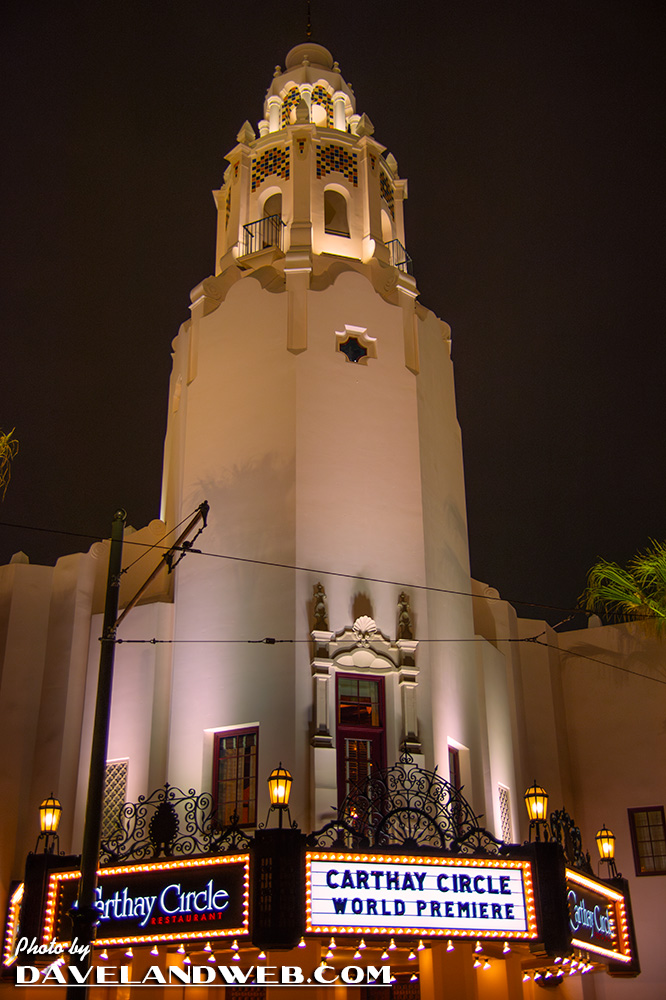 What a gorgeous fountain that has been built outside the theatre. I'd hardly call this a mere detail!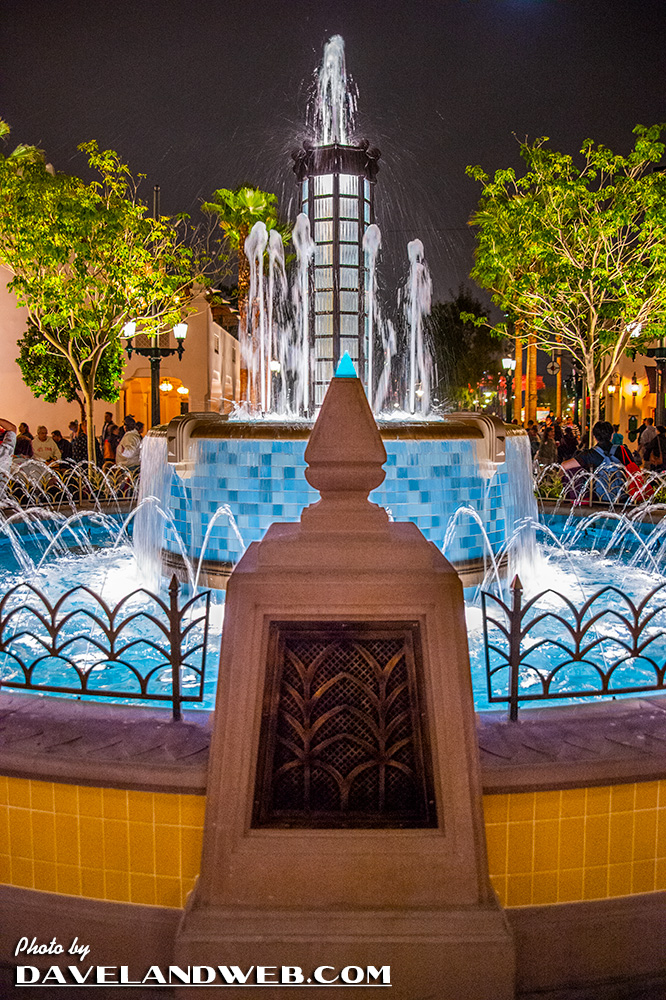 The marquee proudly proclaims the grand opening of the restaurant and lounges inside.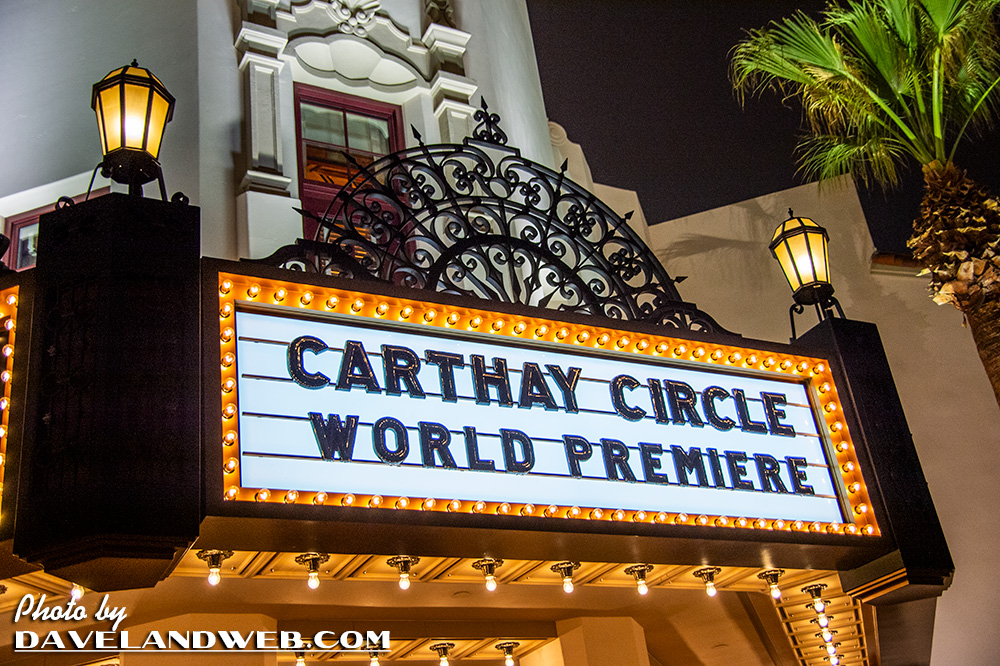 Some of my favorite exterior details include these two tile murals: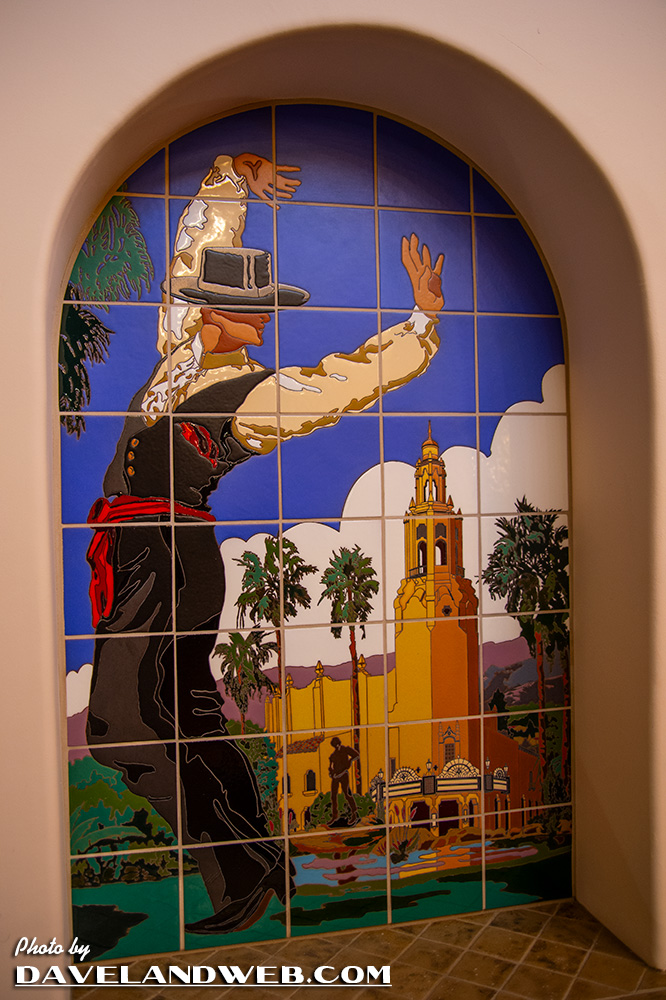 Griffith Park Observatory can be seen in the background of this one. When viewing these two works of fine art, the original tile entry into DCA is hardly missed.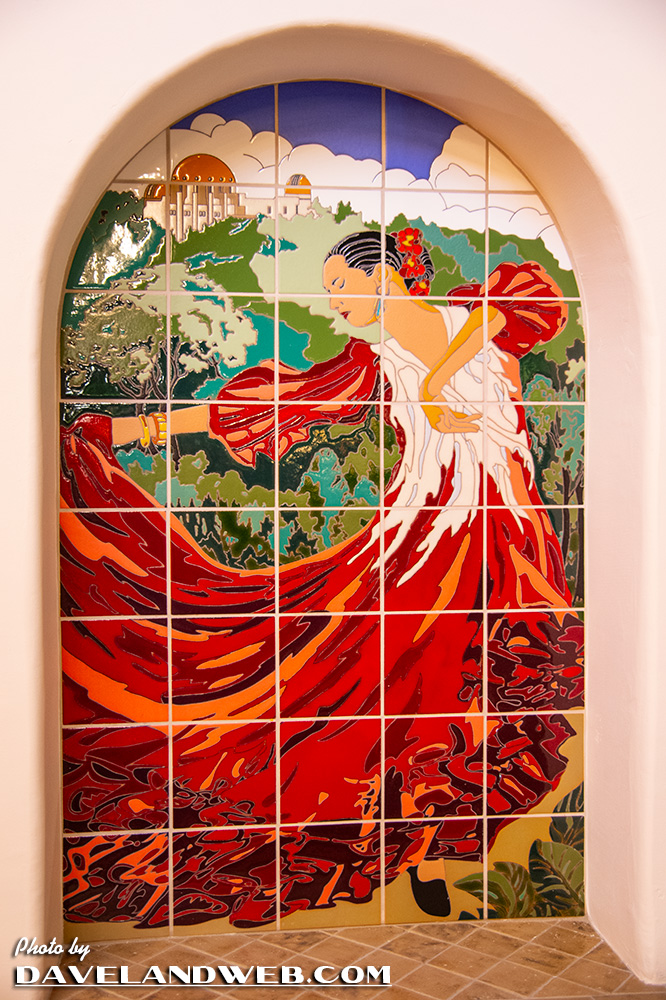 And the light fixtures...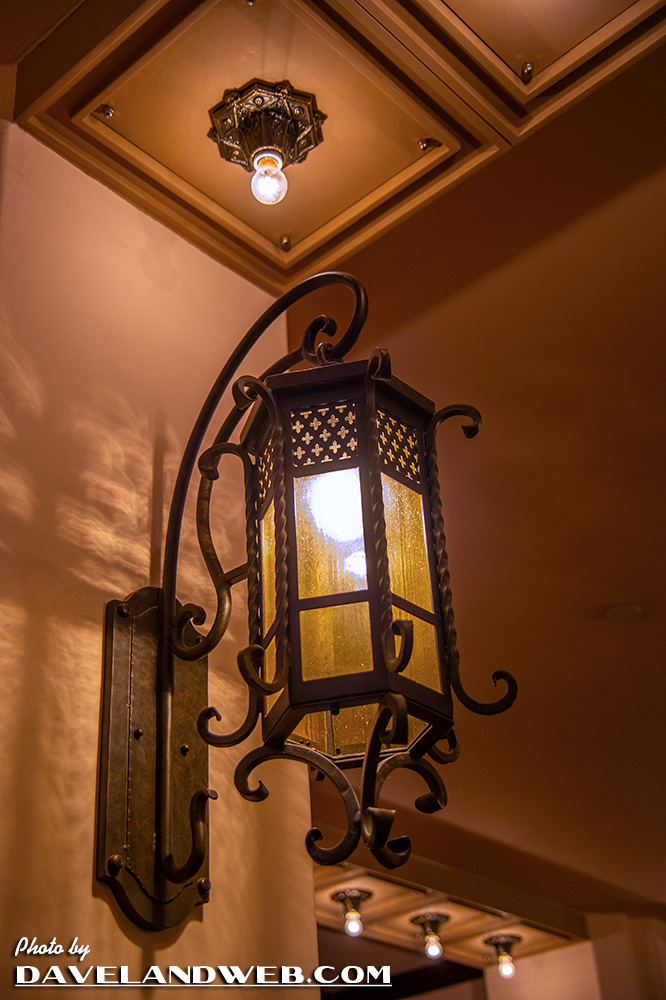 Oh the beautiful golden glow of the bulbs that evoke an era gone by.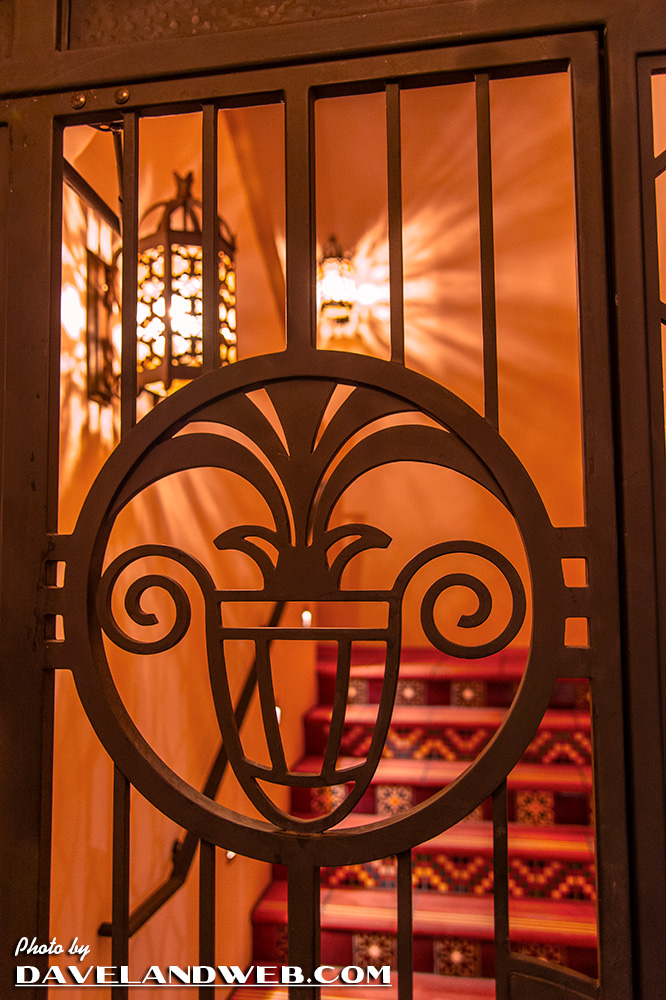 I can't wait for my first opportunity to dine inside; from the reports of friends that have gone inside, the photos alone blew me away.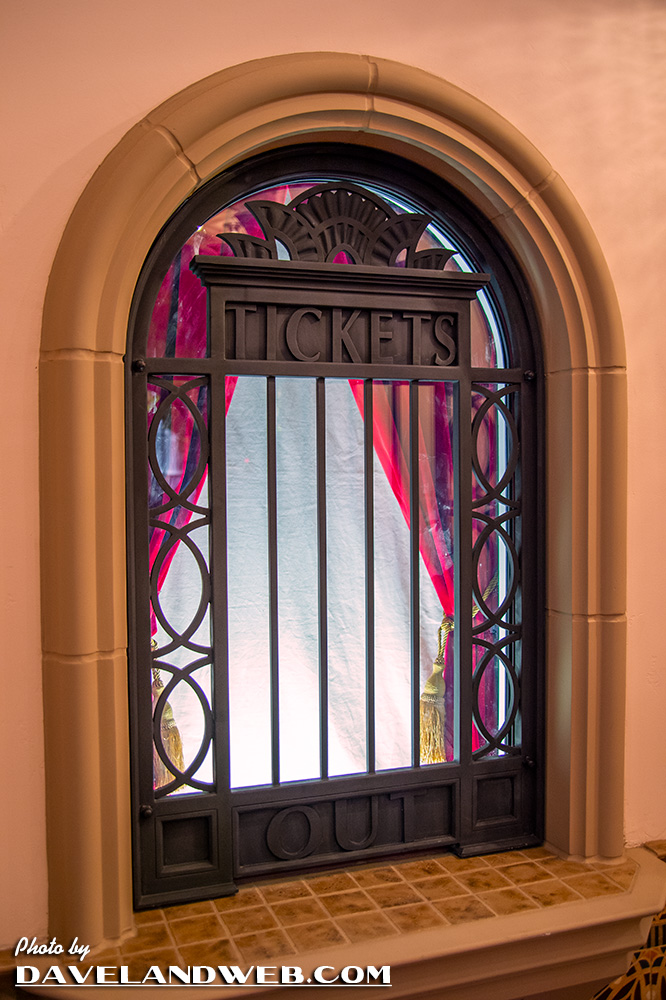 NEXT UP:
Mad T Party! See more Carthay Circle Restaurant photos on my
Carthay Circle Restaurant web page.