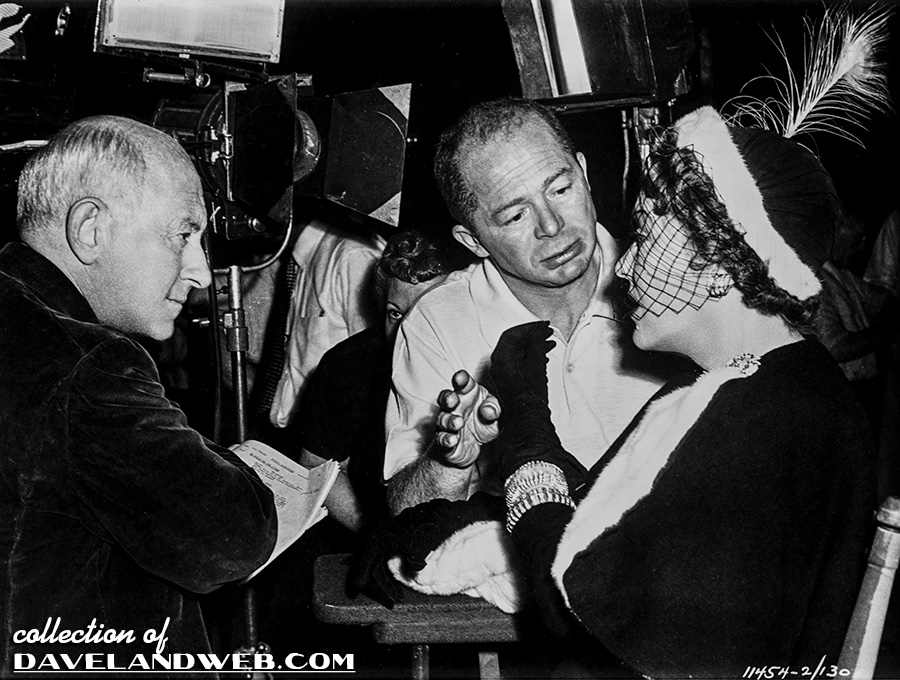 "I would rather sleep in a bathroom than in another hotel."

– Billy Wilder
The late great director, shown between Cecil B. DeMille & Gloria Swanson, uttered that famous quote when he was told that The Chateau Marmont, his favorite hotel, was completely full. I know exactly what he means. To me, The Chateau Marmont is like Shangri La. Tucked away in a hillside of West Hollywood, it began its life as a swank apartment building.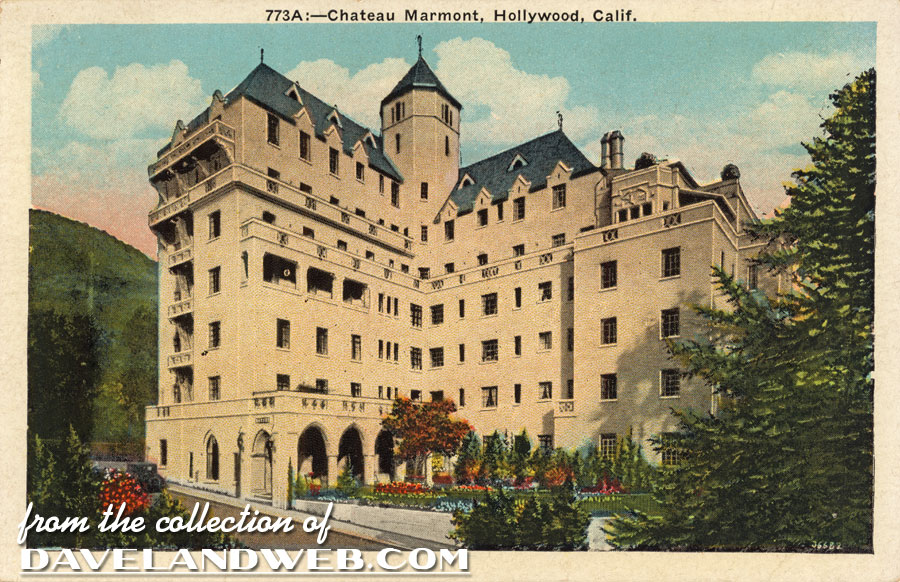 Driving by on Sunset Boulevard, you might not even notice it for the trees, billboards, and cars zooming by.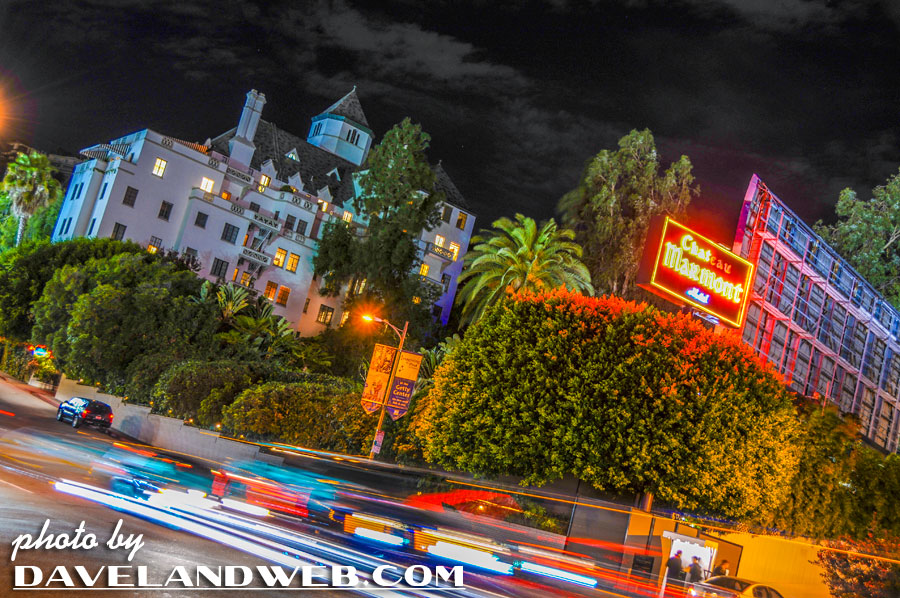 At night, the entrance is much clearer, with this classic neon sign guiding the way.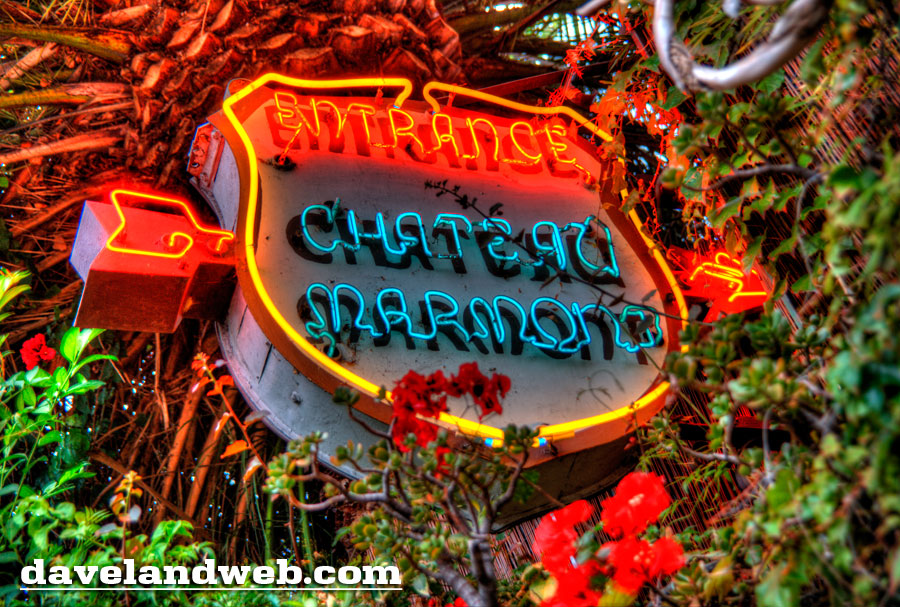 Come back as I take you inside the fabled hotel on my next post.
Follow my Daveland updates on
Twitter
and view my most recent photos on
Flickr
.
See more Chateau Marmont photos on my
Chateau Marmont web page.