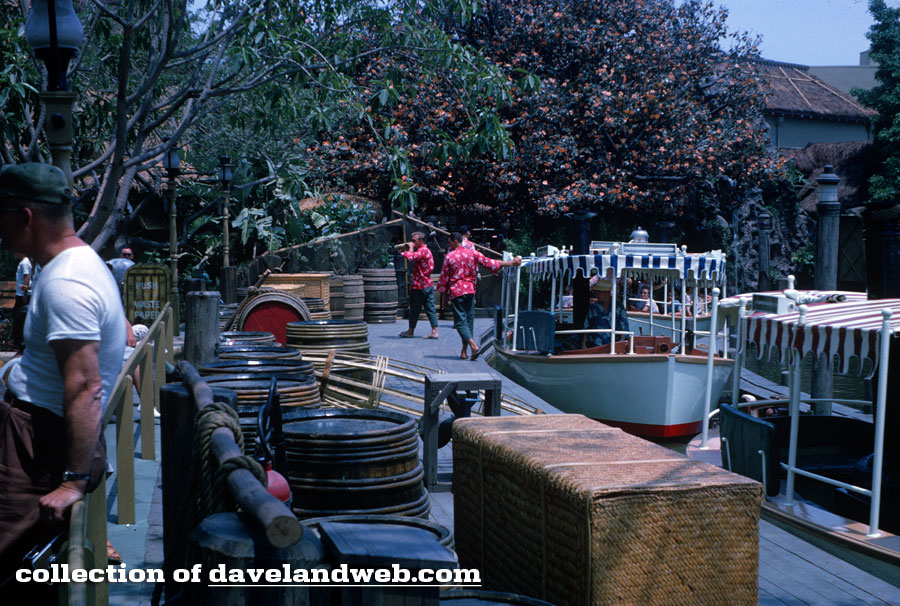 Fifty years ago, this nice little collection of slides was shot at the Happiest Place on Earth. The first image shows the dock of the Jungle Cruise attraction, with one boat of passengers waiting to disembark, and two other boats waiting to be filled. Now THAT'S efficiency! Keep 'em moving, folks!
I don't think I'd ever noticed these lanterns overhead. Most likely, they were part of the Chicken Plantation, and also why they can now be seen on the interior of the Blue Bayou Restaurant, whose design was inspired by...The Chicken Plantation.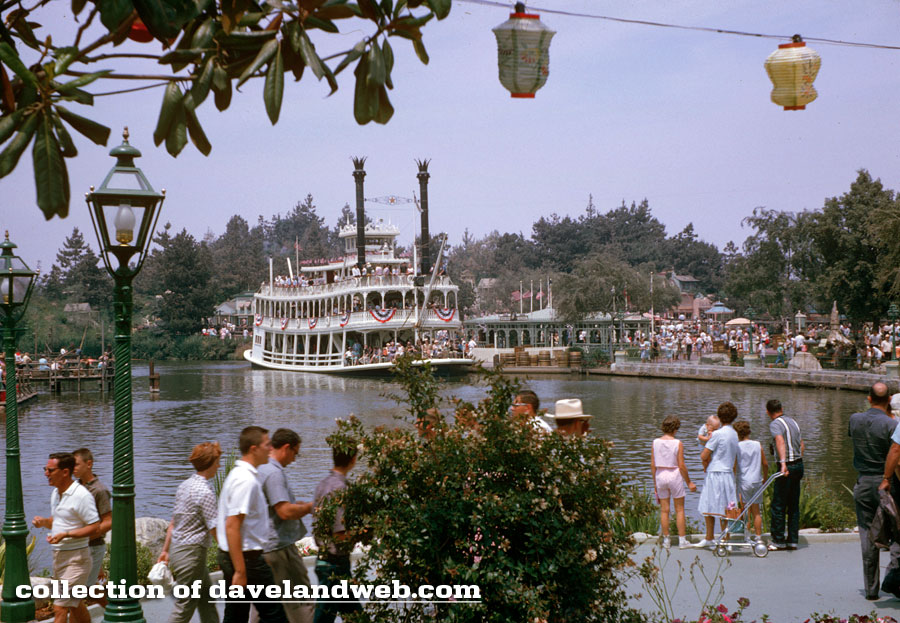 Over at the Indian Village, the next Ceremonial Dance is about to begin. How do I know this? Is it because I have a time machine?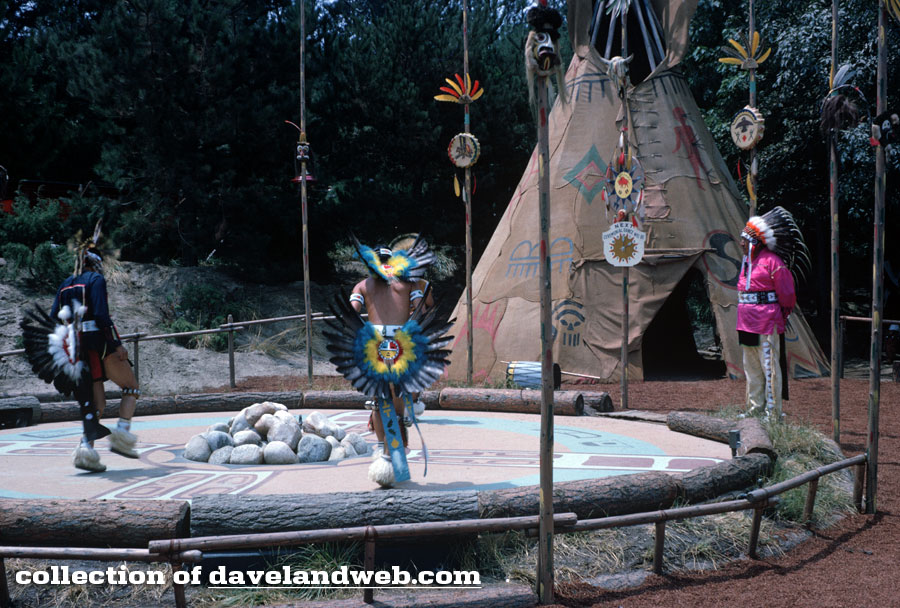 No, it's because I can read the signage.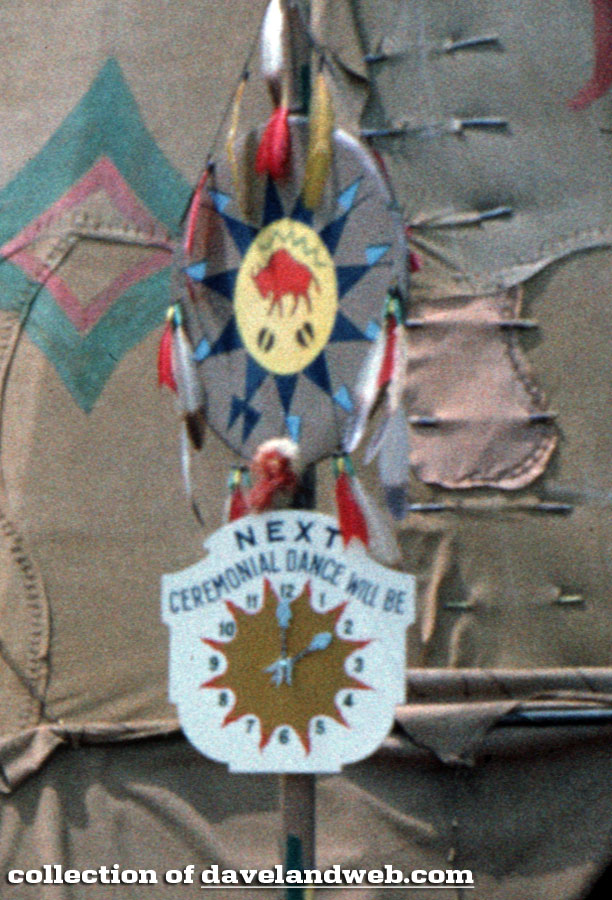 I'm not sure that our photographer was too enthralled by the show.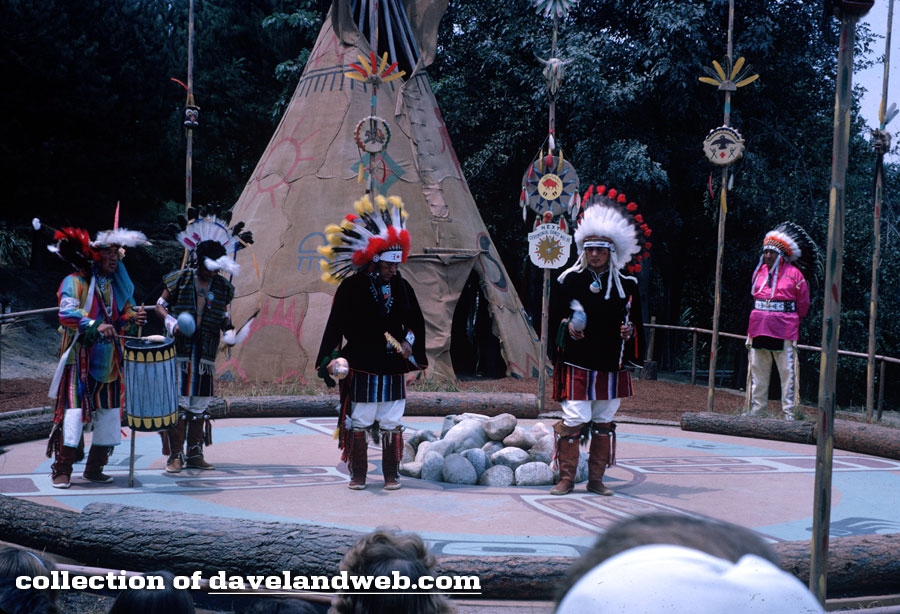 The passing of the Mark Twain was enough to make him look away to capture this shot. I'm glad he did! Love the patriotic bunting on the Twain.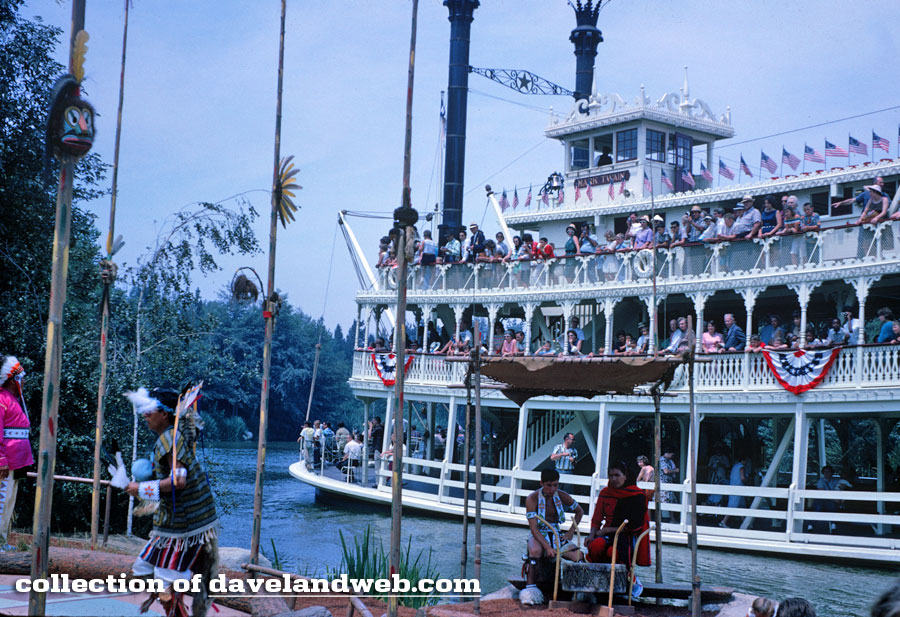 Back to the Dance Circle. Now the little varmints have joined the fun.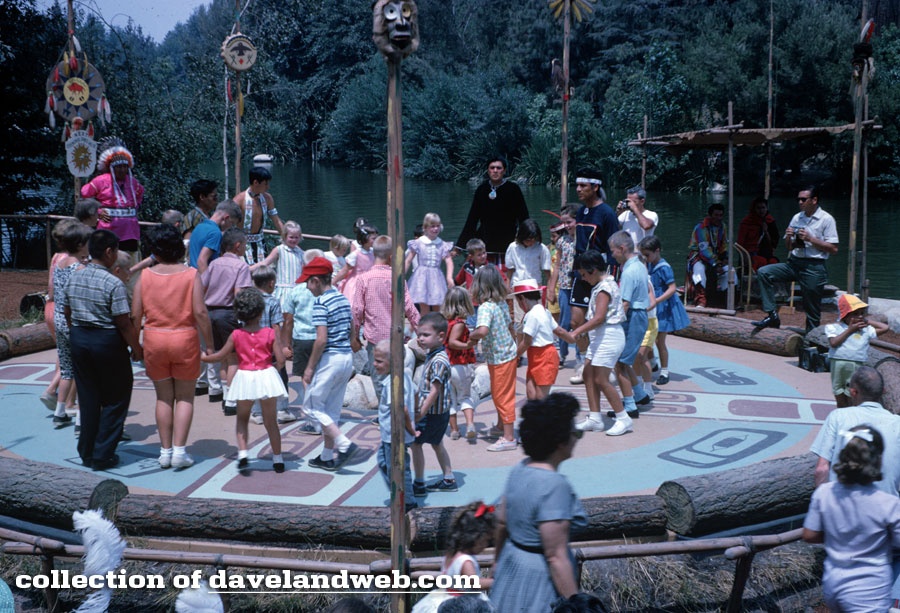 Back out in the uncivilized civilization of Frontierland, you can see Rainbow Ridge and The Nature's Wonderland attraction.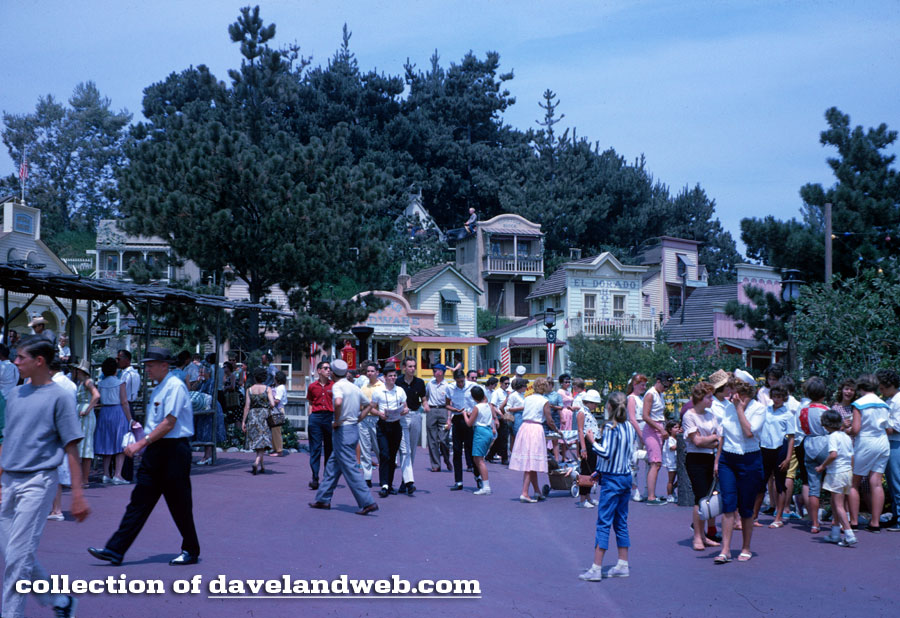 If you're over 195 lbs., don't even think about getting on one of these burros (aka small donkey)!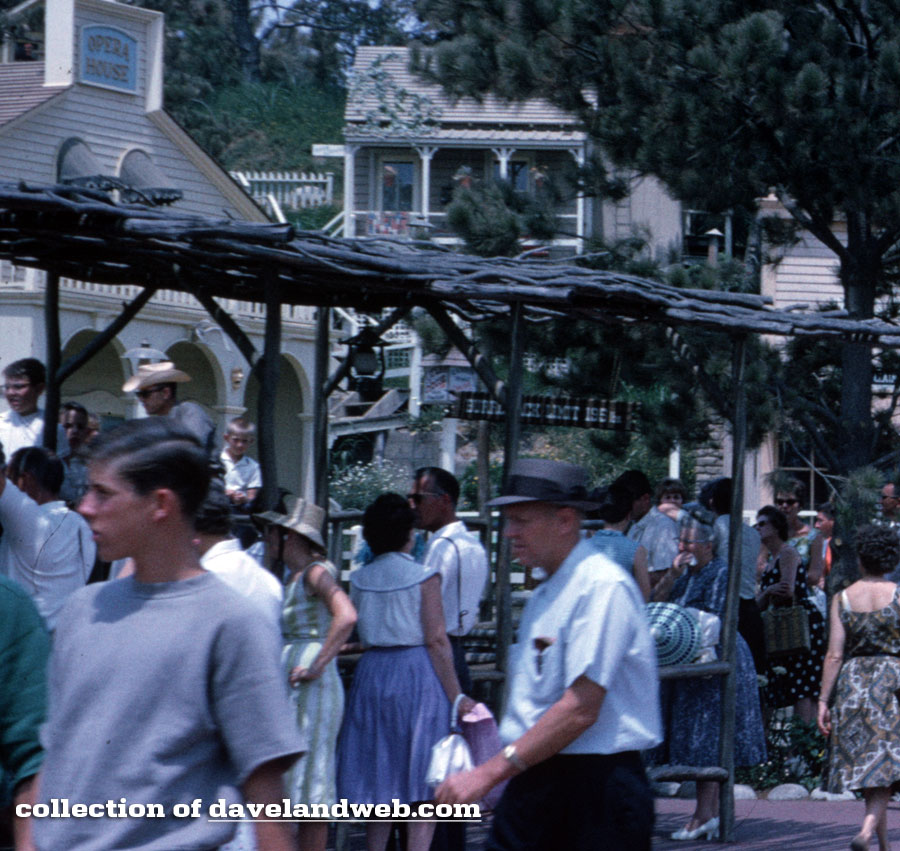 The Columbia glides by the majestic falls of Cascade Peak: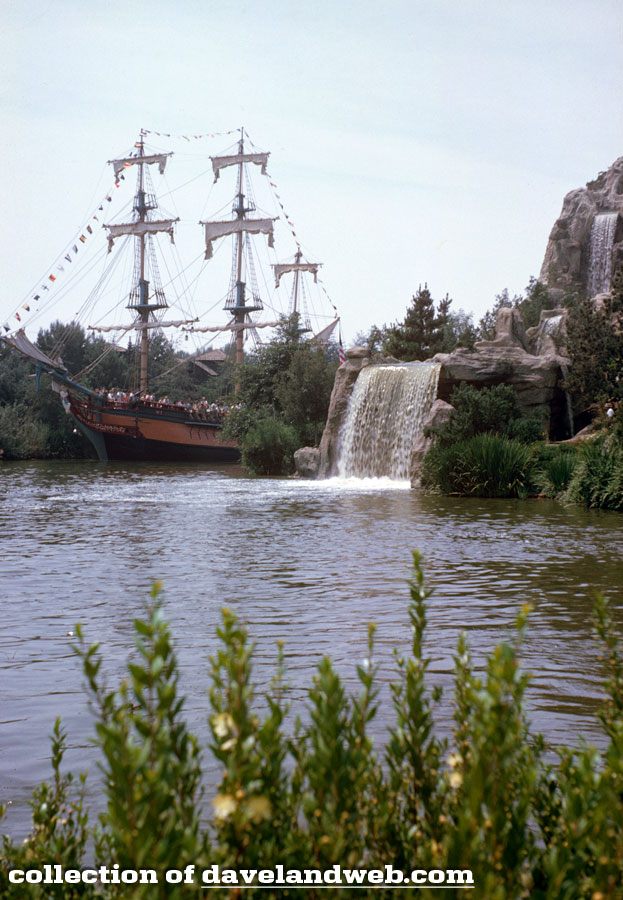 A quick shift over to the outskirts of Fantasyland plops us in front of the Snow White Wishing Well.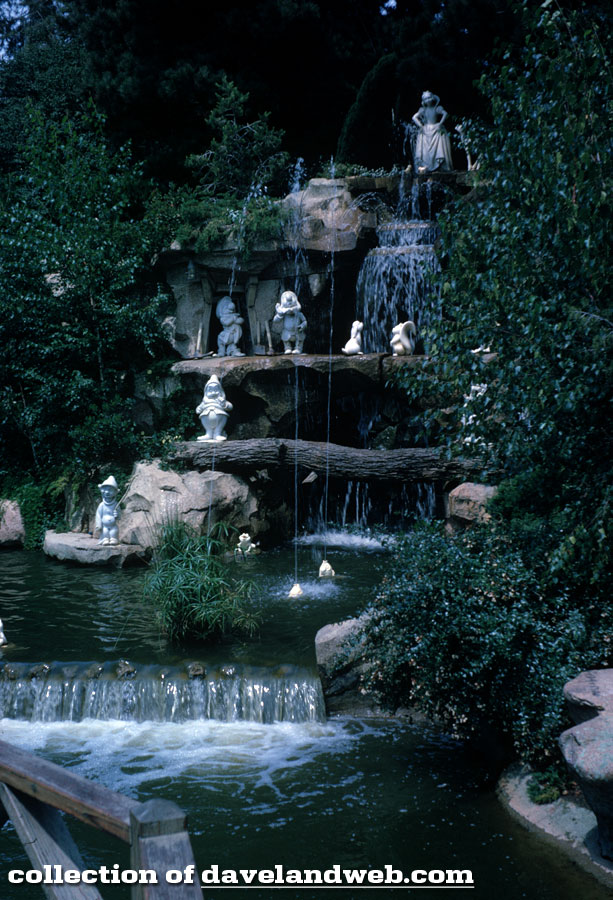 Note that the fishing pole is still in Dopey's grasp: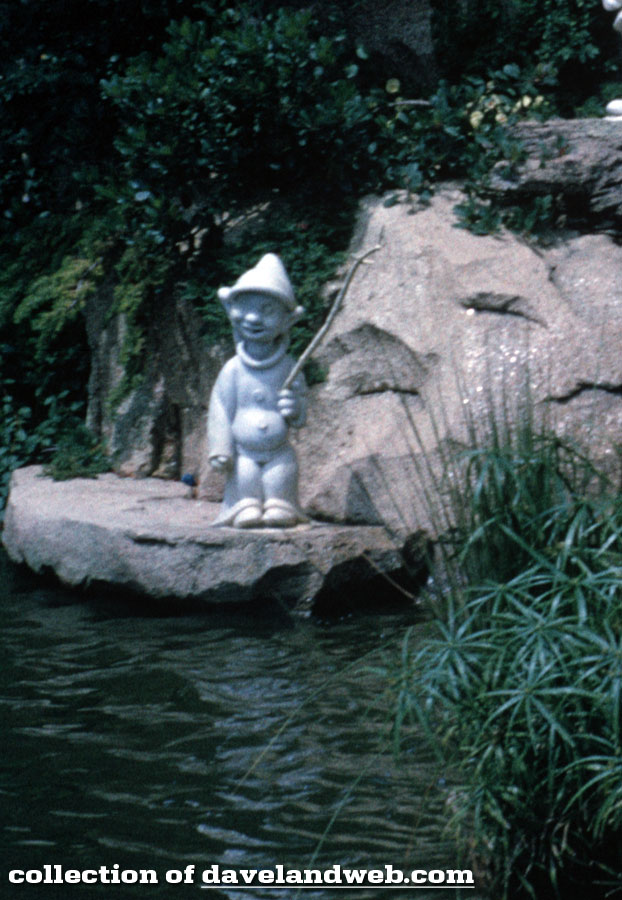 Just a few steps over and we are on the perimeter of Tomorrowland, with the Monsanto House of the Future: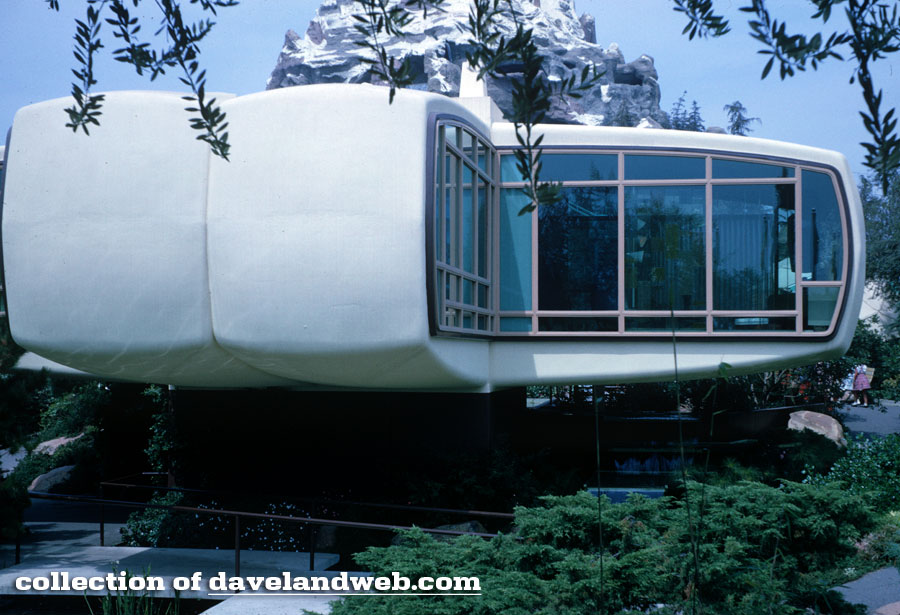 The last one for today shows our photographer having the same anxiety I do whenever I exit the park. Just one more shot!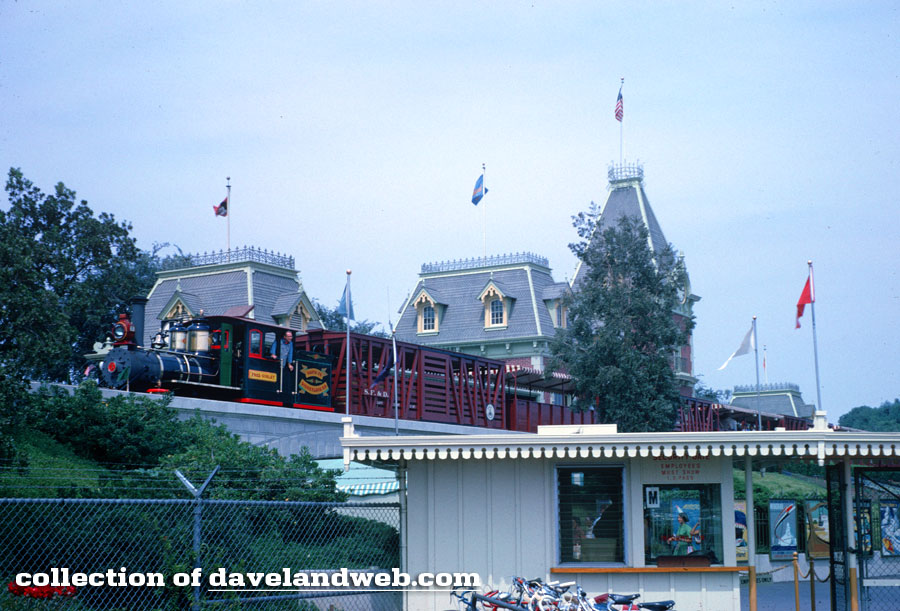 Zooming in you can see the Fred Gurley, waiting to take the cattle cars on the next Grand Circle Tour.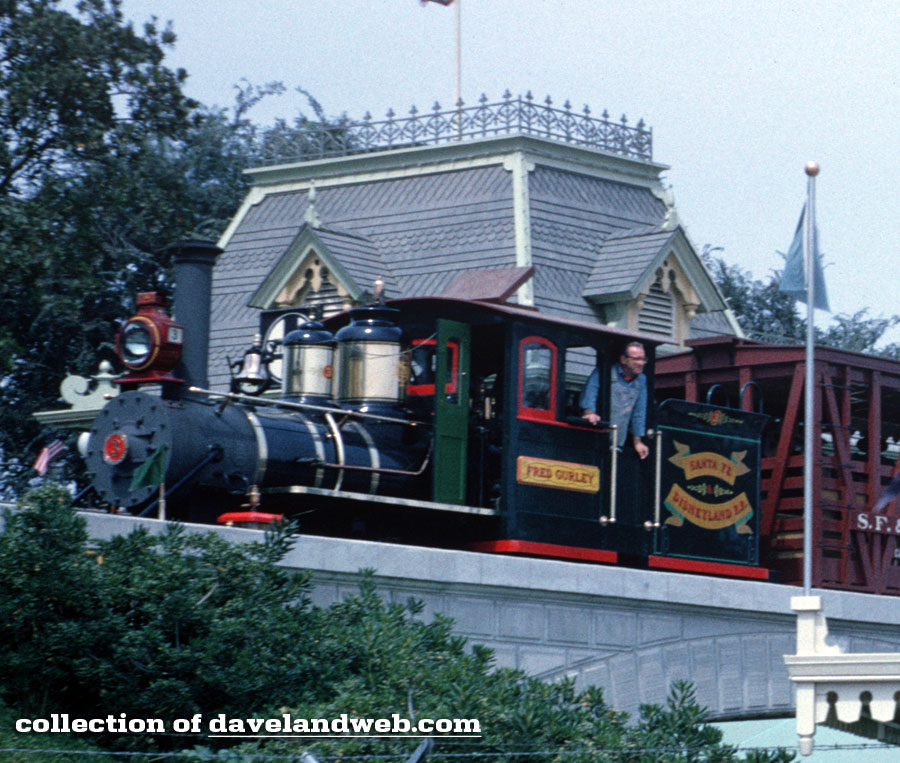 See more vintage and current Disneyland photos on my
Disneyland web page.