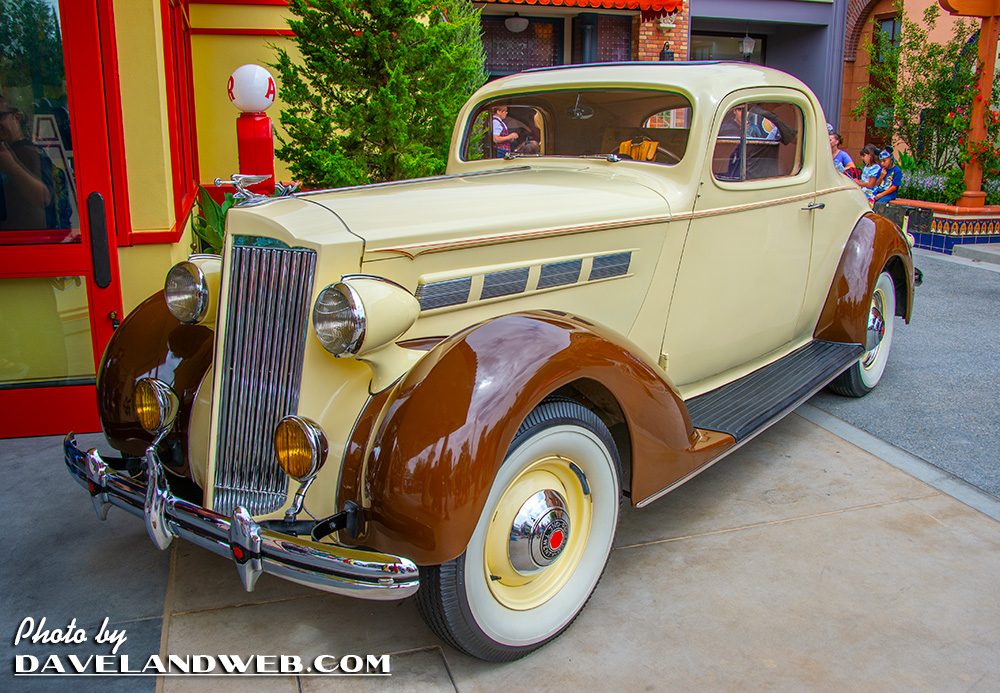 Buena Vista Street was the part of the "new" DCA that I was most anxious to see. The thought of a 1920s/30s-style Main Street was definitely up my alley. Fortunately, the Imagineers went overboard in capturing every little detail.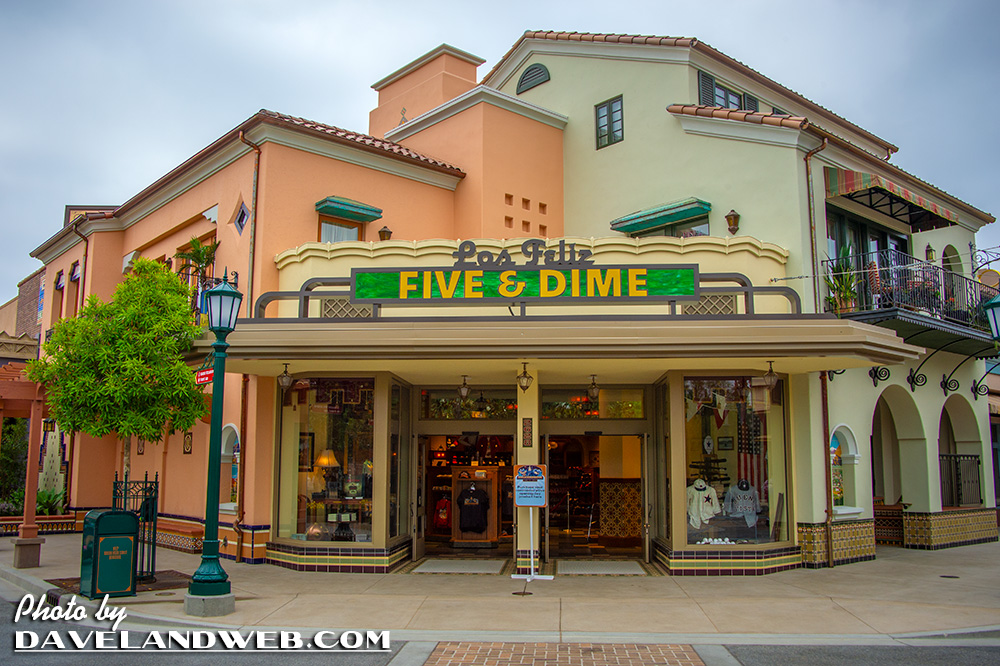 Upon entering, any guest who had experienced the Sunshine Plaza will notice what a different experience this new entrance provides. Richly themed, with thousands of hand-crafted details to savor. Even the restrooms look inviting!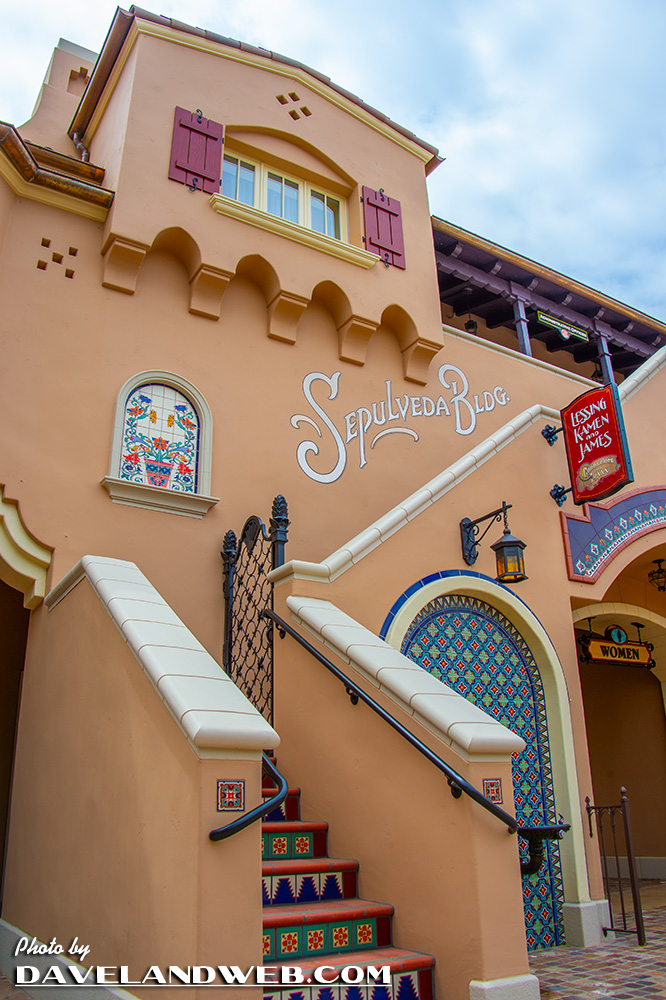 Fresh fruit and beverages anyone?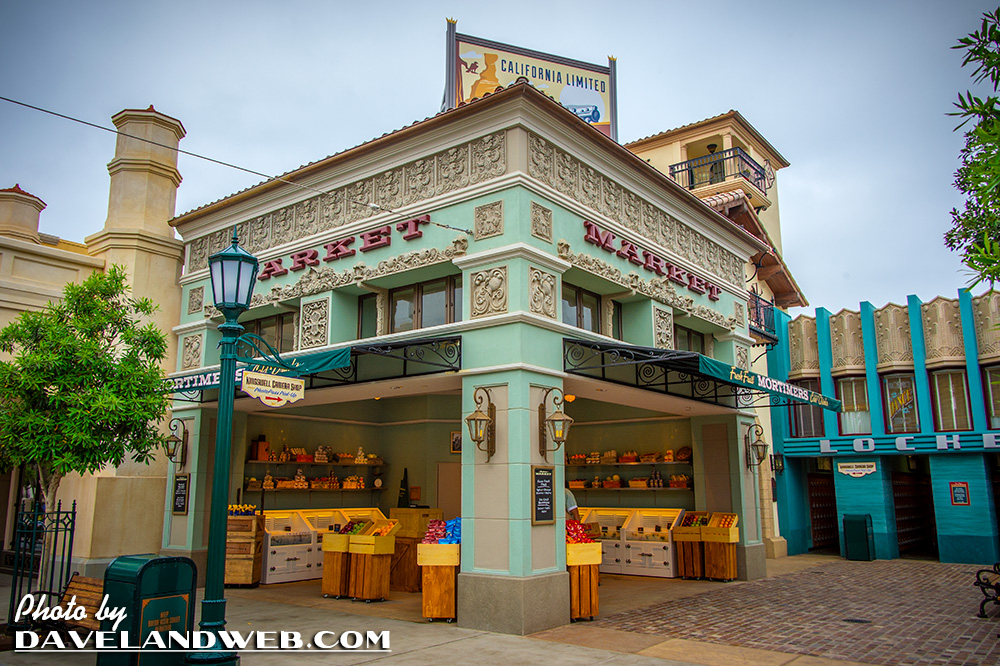 A drawback for me is that the richly detailed exteriors do not match the majority of the merchandise that guests will find inside.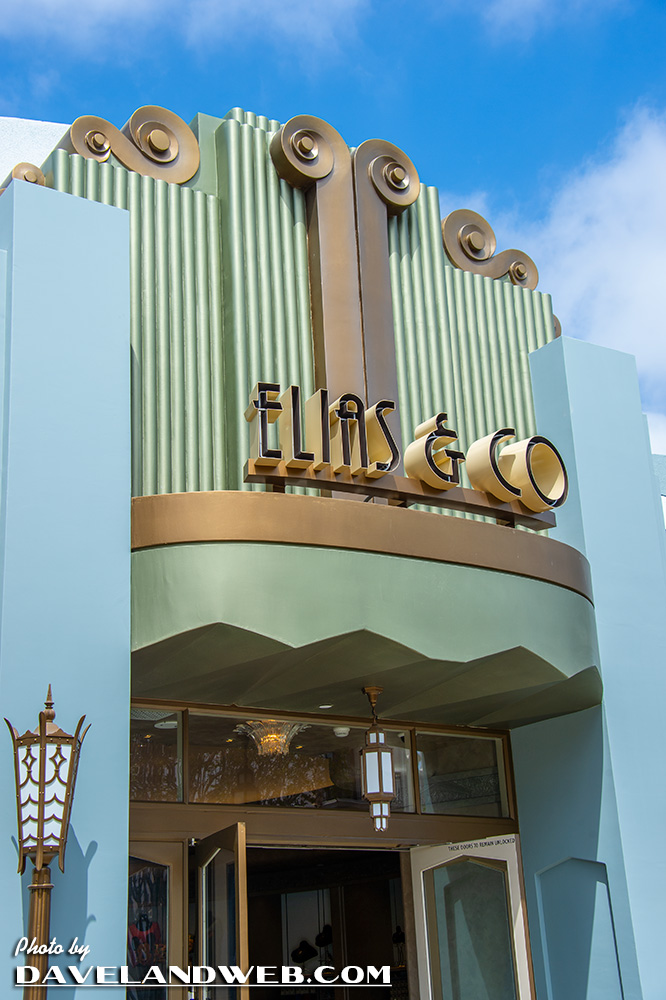 Outside, the façades evoke the upscale art deco department stores that the wealthy used to patronize back in the day.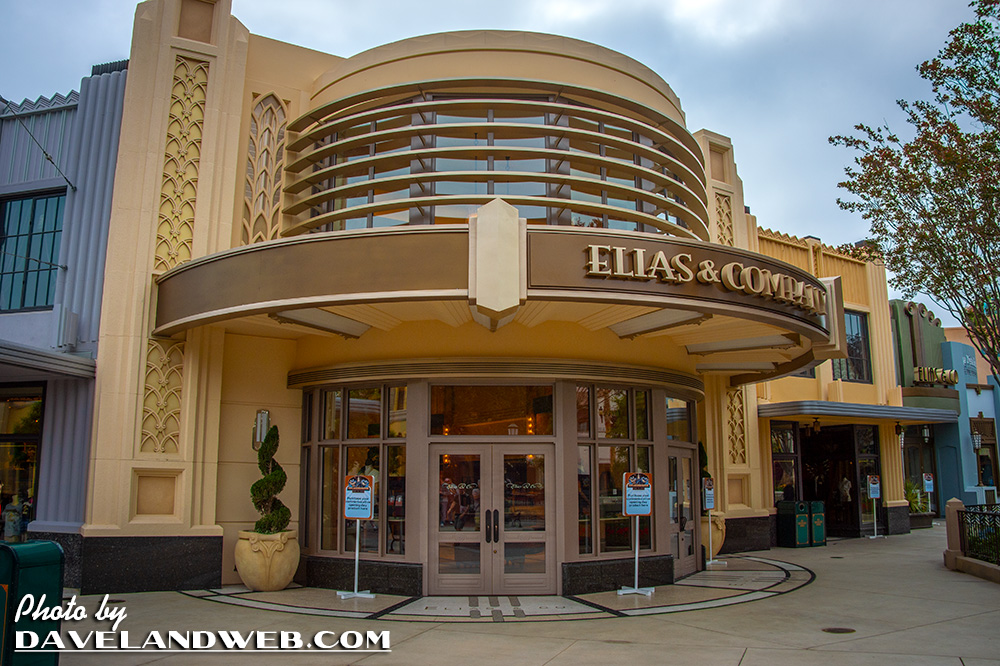 Inside, the shelves carry the same mass-produced plush and cheap souvenirs that can be found at most stores in the resort. Granted, much of it is themed to DCA, but it's still c-r-a-p.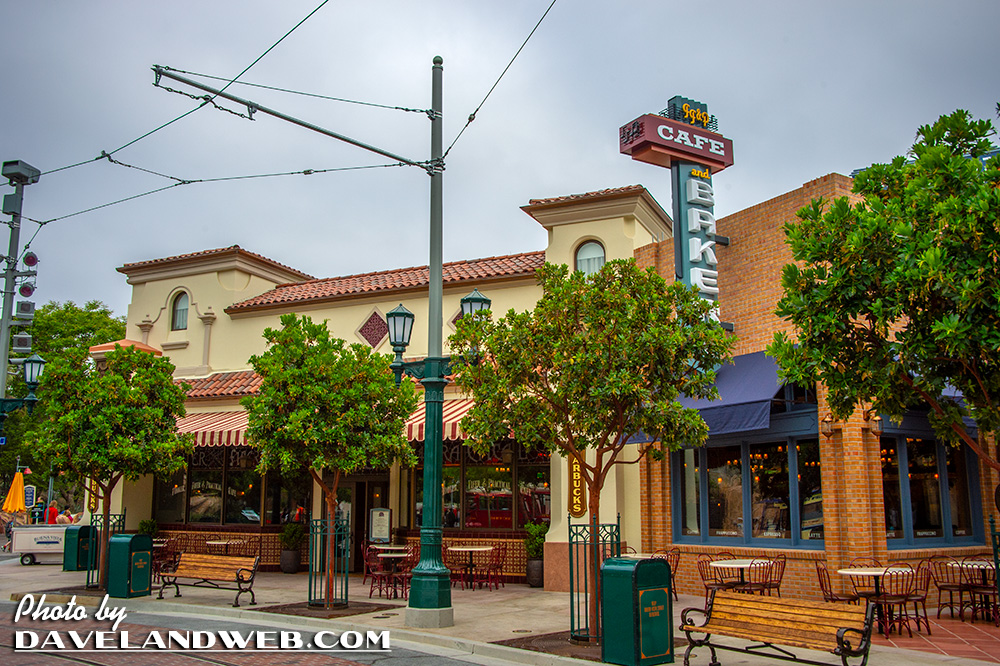 An exhibit or museum or something with a little more substance is missing from Buena Vista. Lovely to look at on the outside, but somewhat hollow on the inside. Don't get me wrong...the theming is wonderful inside, too (photos to come!), but the merchandise immediately jerks you out of your time warp. Kinda' like Main Street, ever since the Pressler years!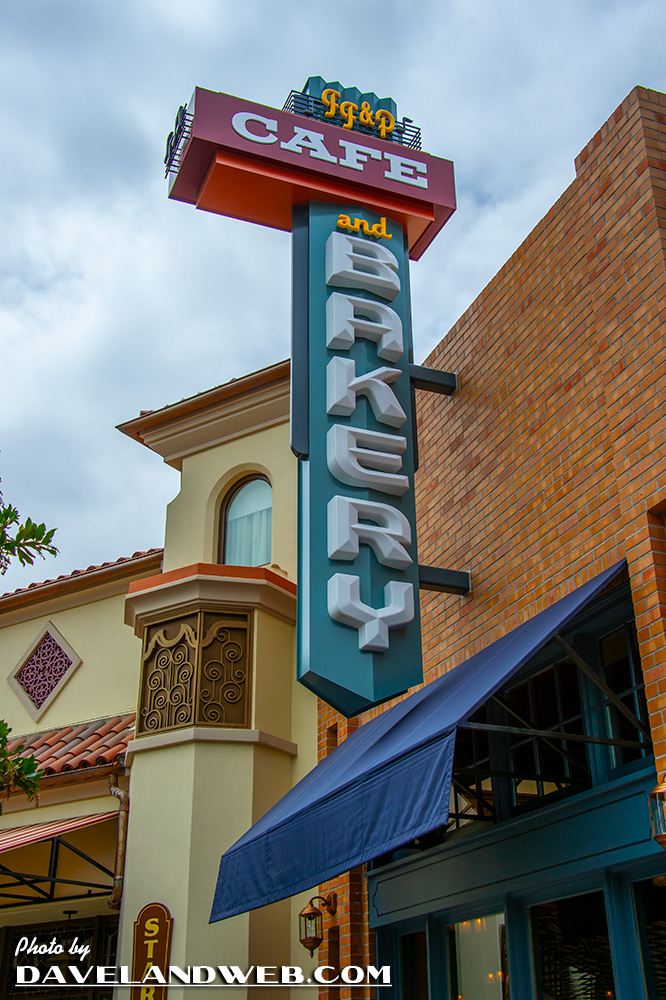 So instead of harping on the negative, I'd prefer to gush over the positive. Just check out some of these details! So many gorgeous custom-made period-style tile murals!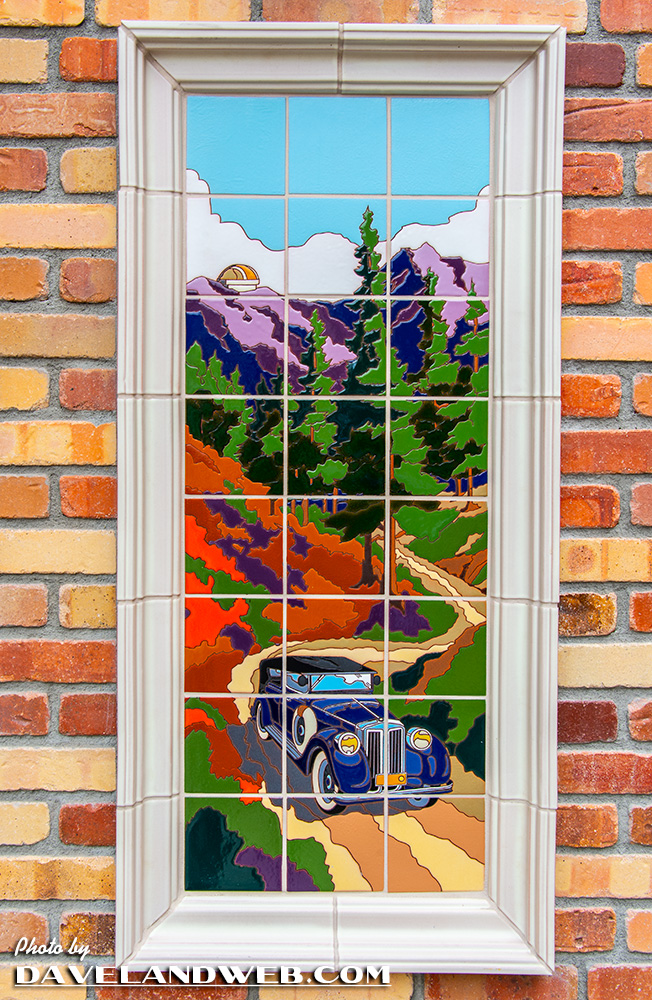 Hand-painted signage: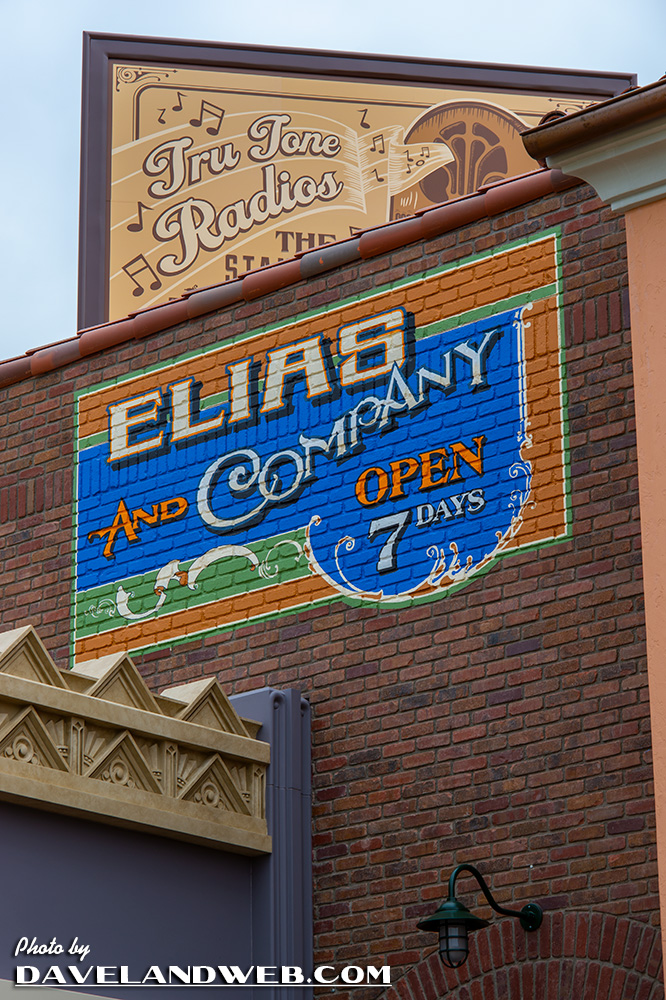 Highly detailed sculpts: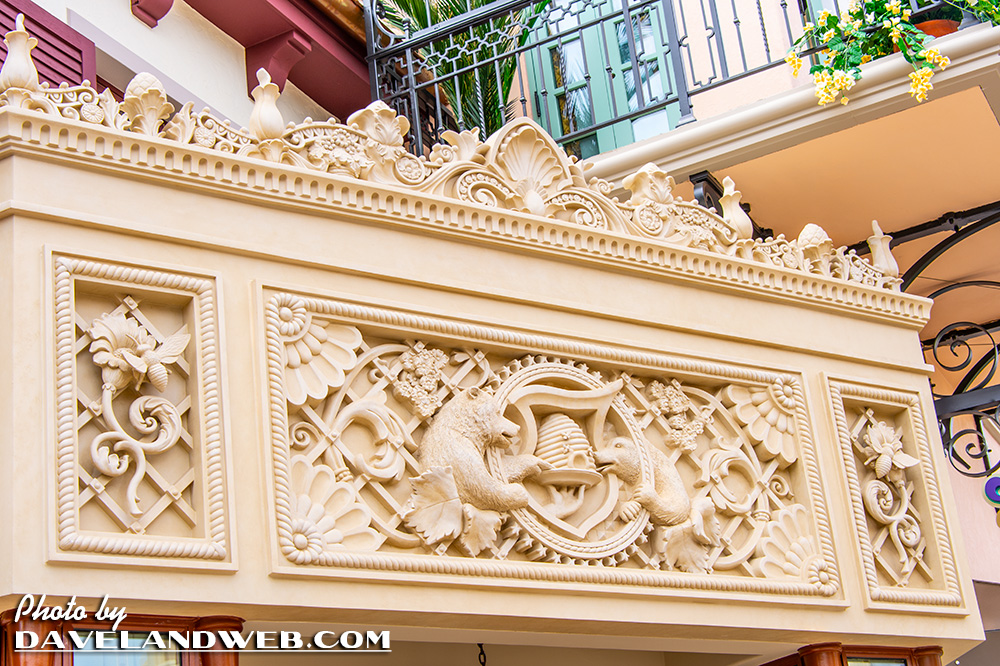 And the wit you'd expect from Imagineered windows: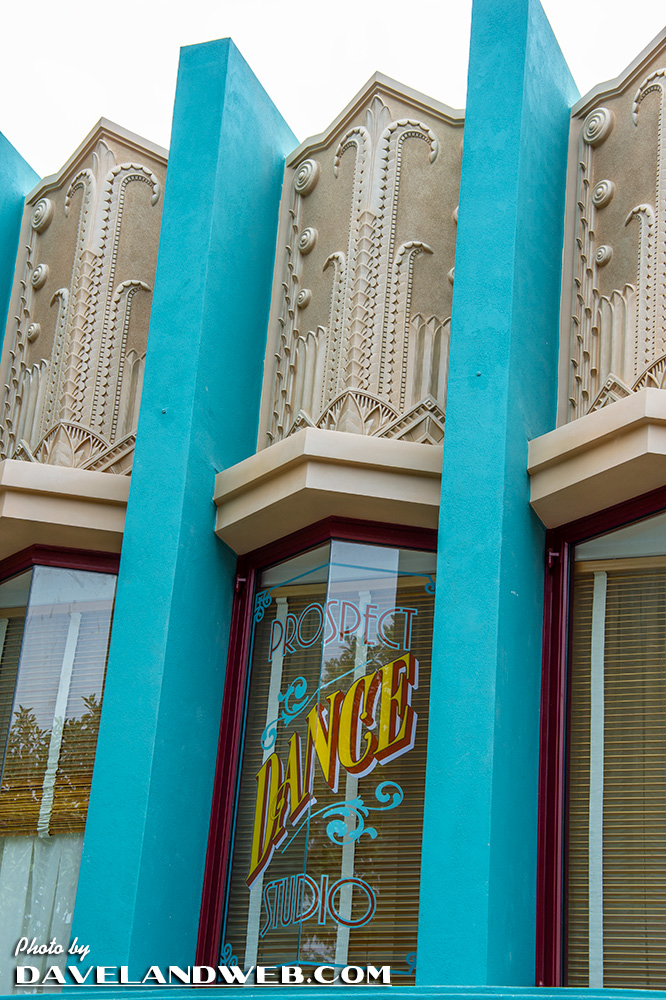 Even the citizens of Buena Vista Street are well-themed; they actually interact with the guests, never leaving their character: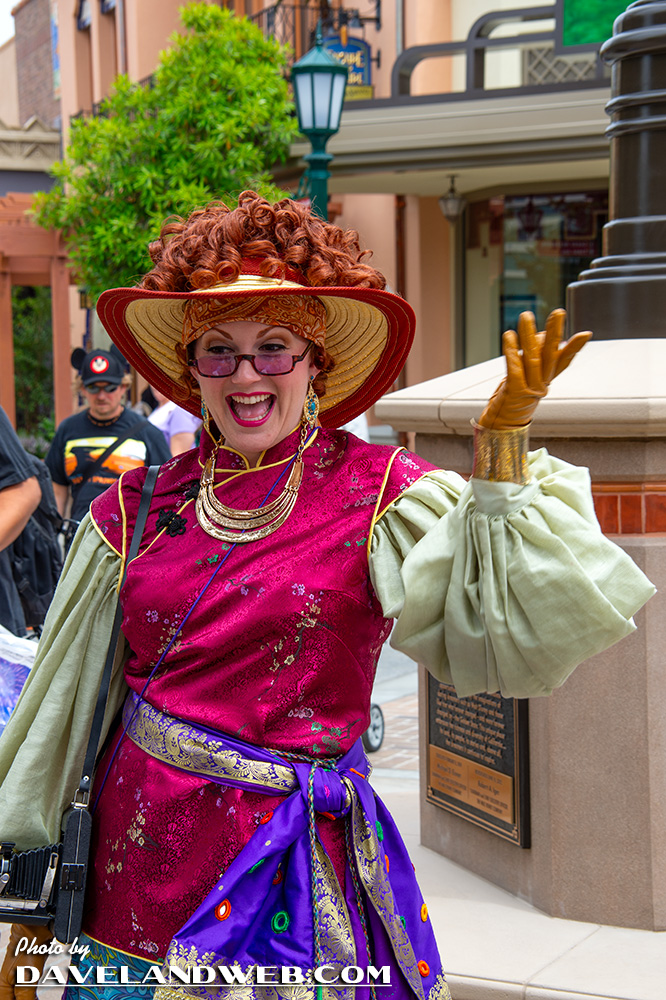 Especially fun was Officer Blue: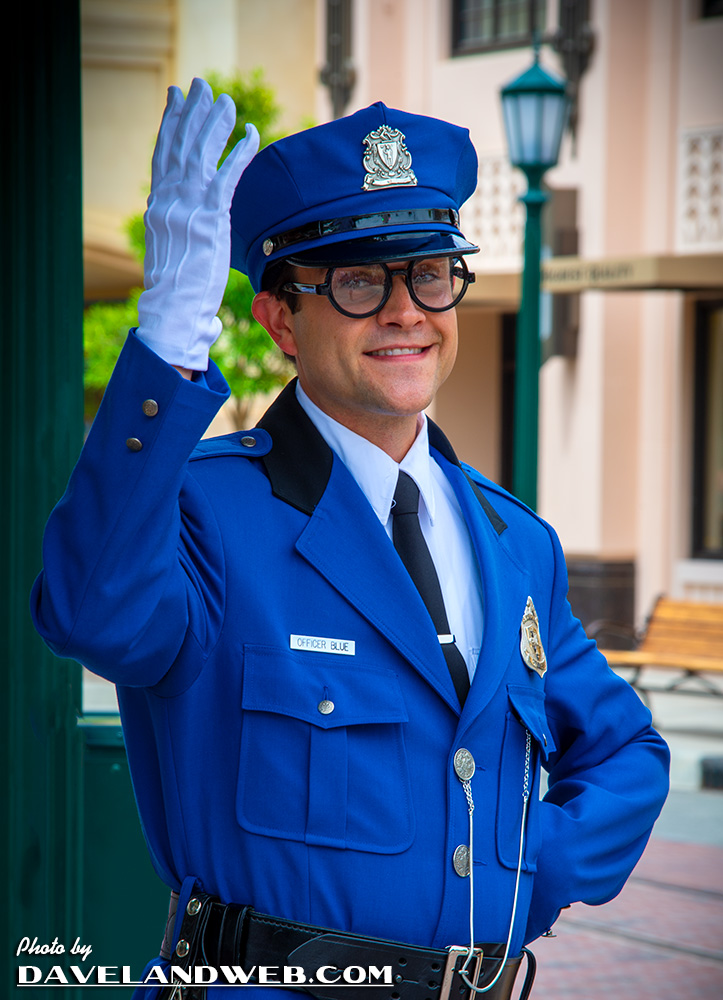 The Walt & Mickey Statue functions as the counterpart to the Partners Statue at Disneyland: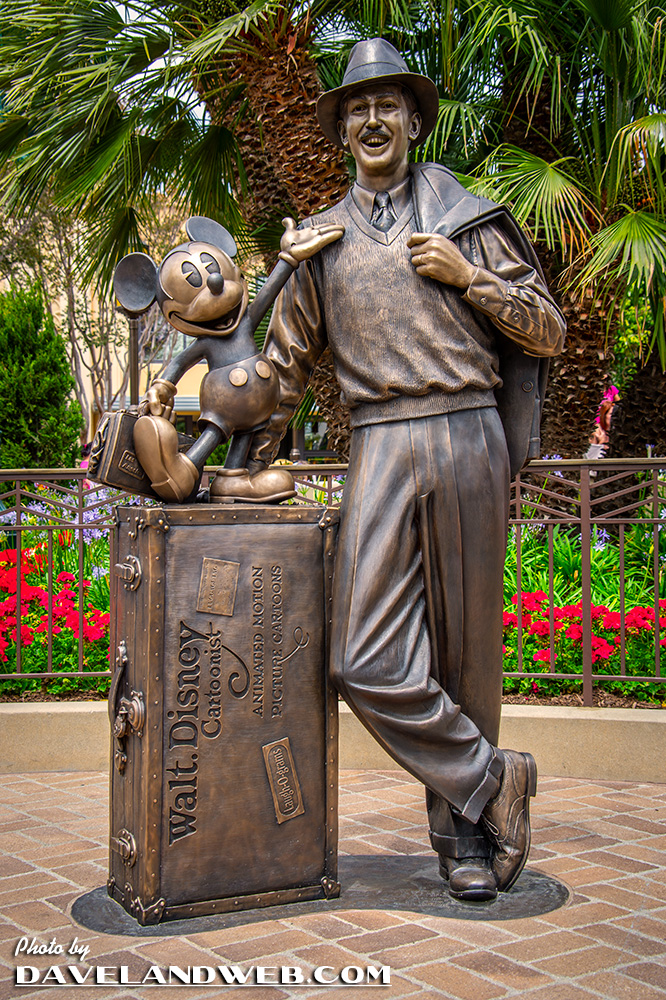 A wedding ring? Wasn't Walt single when he arrived in California?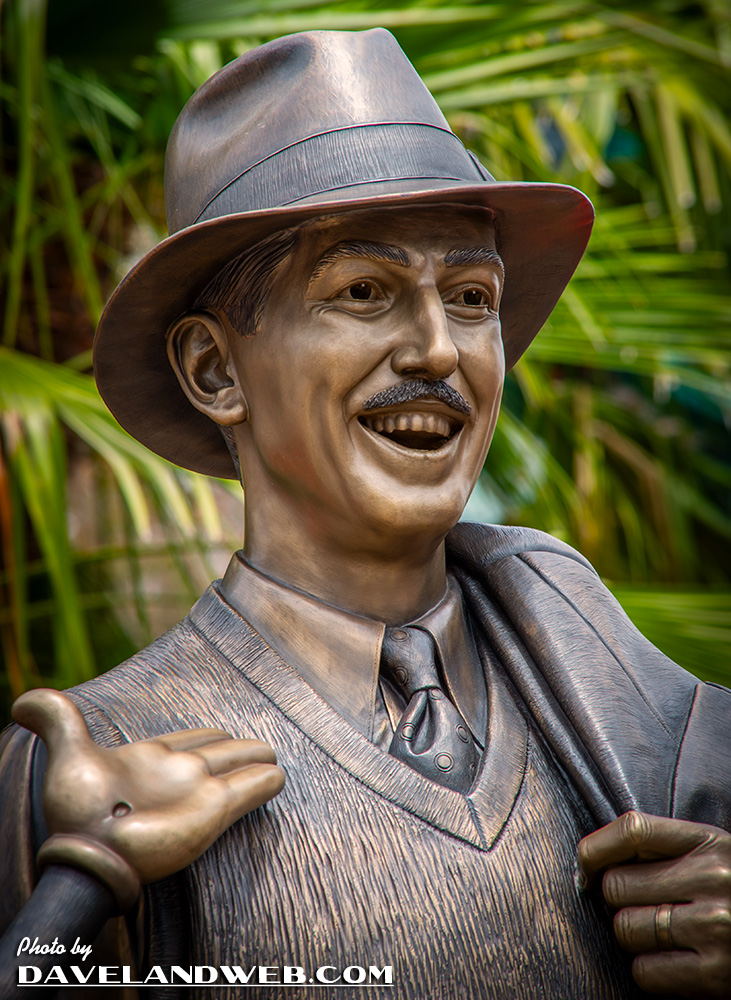 Another highlight for me was The Red Car Trolley: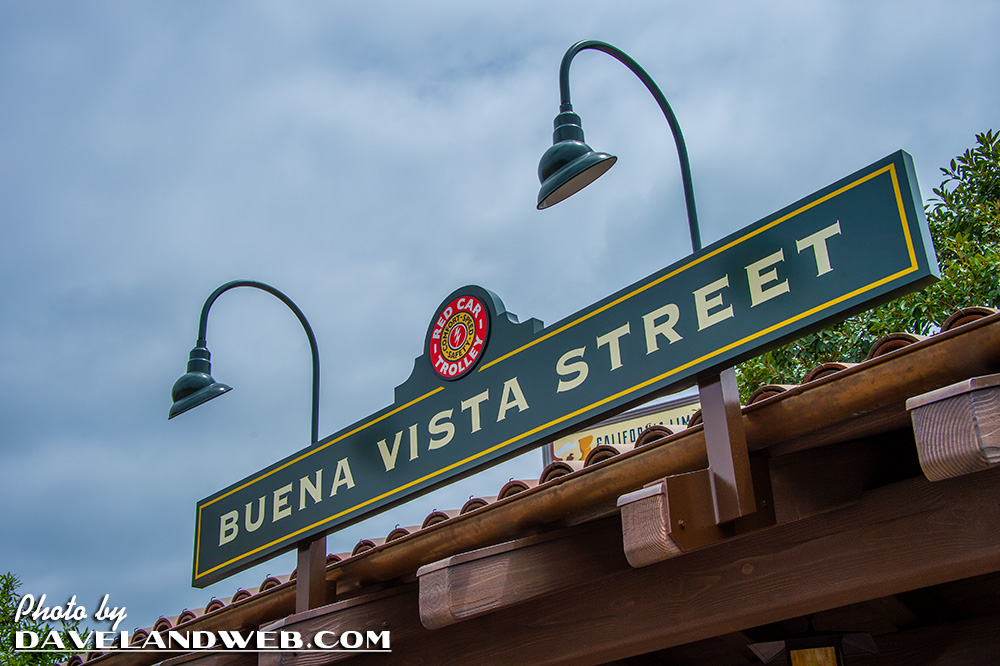 What a joy to see this vehicle gliding along Buena Vista Street, packed with happy guests who were able to give their feet a rest while soaking in the new sights and sounds.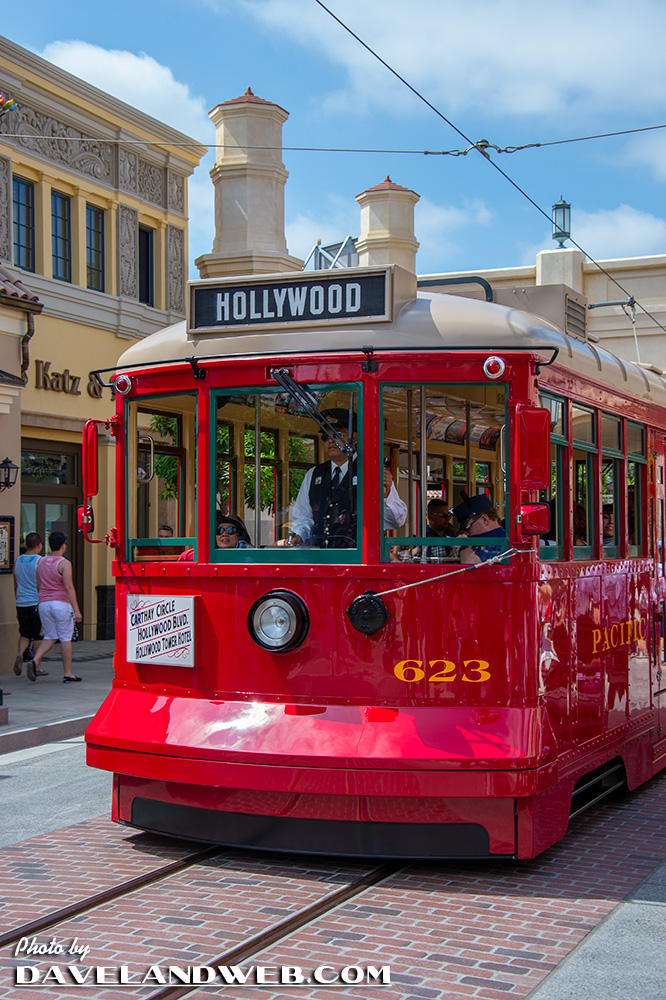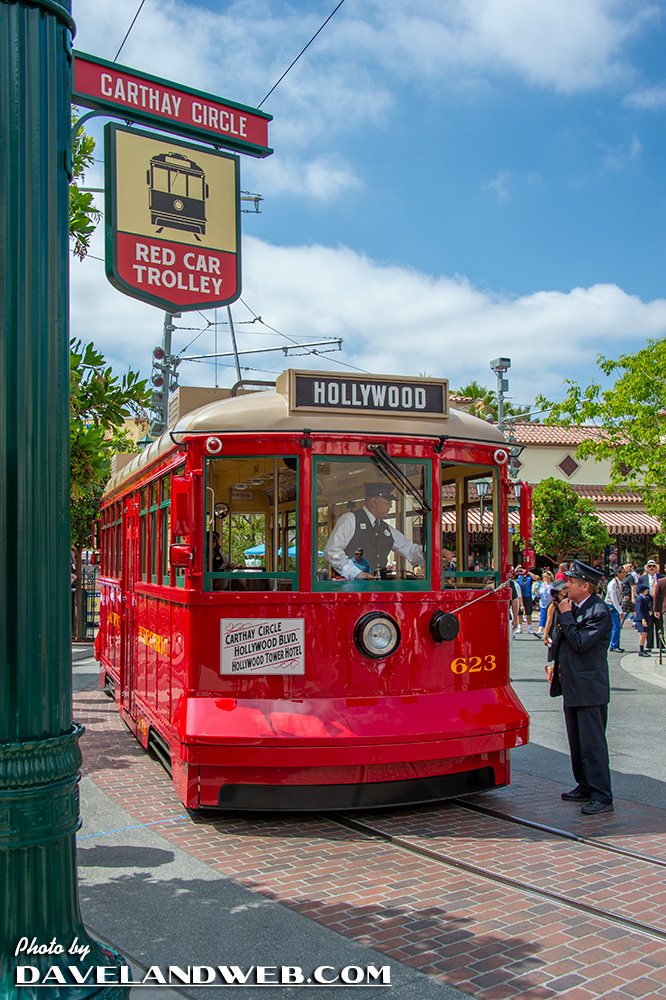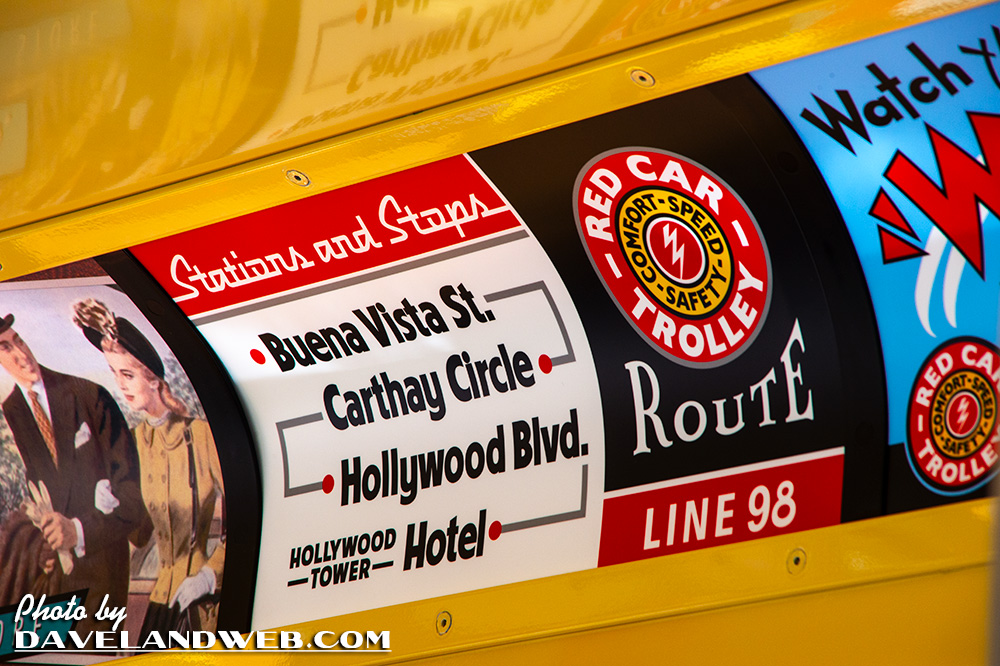 The Disney movie (from 1992) and Tony Award winning Broadway musical "Newsies" comes to life on Buena Vista Street with the Red Car News Boys: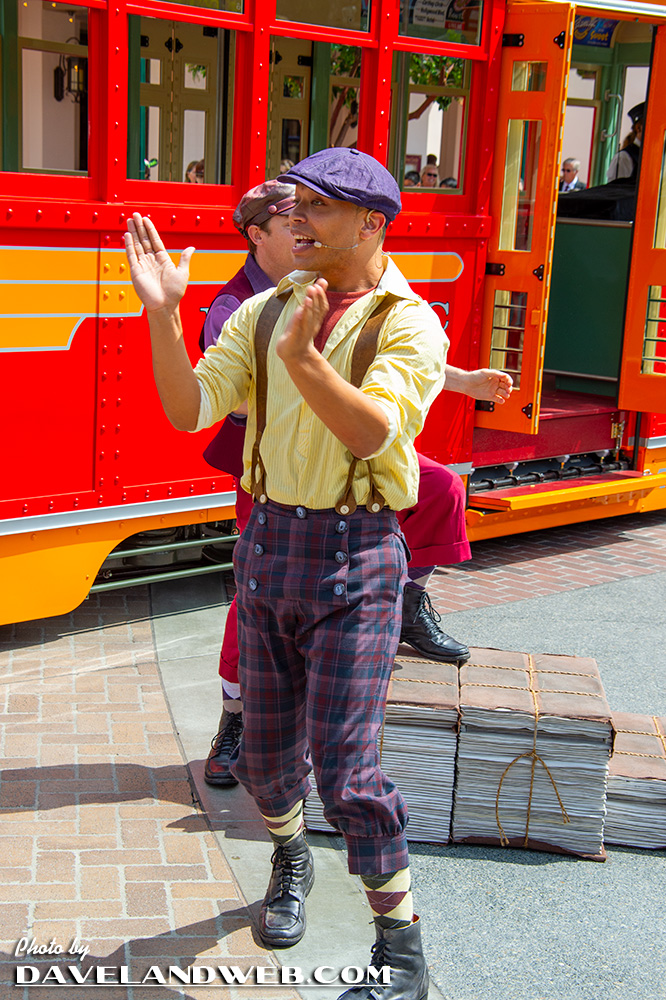 Dancing and singing up a storm, they add a vintage vitality to the entrance that had guests smiling and crowding around too see: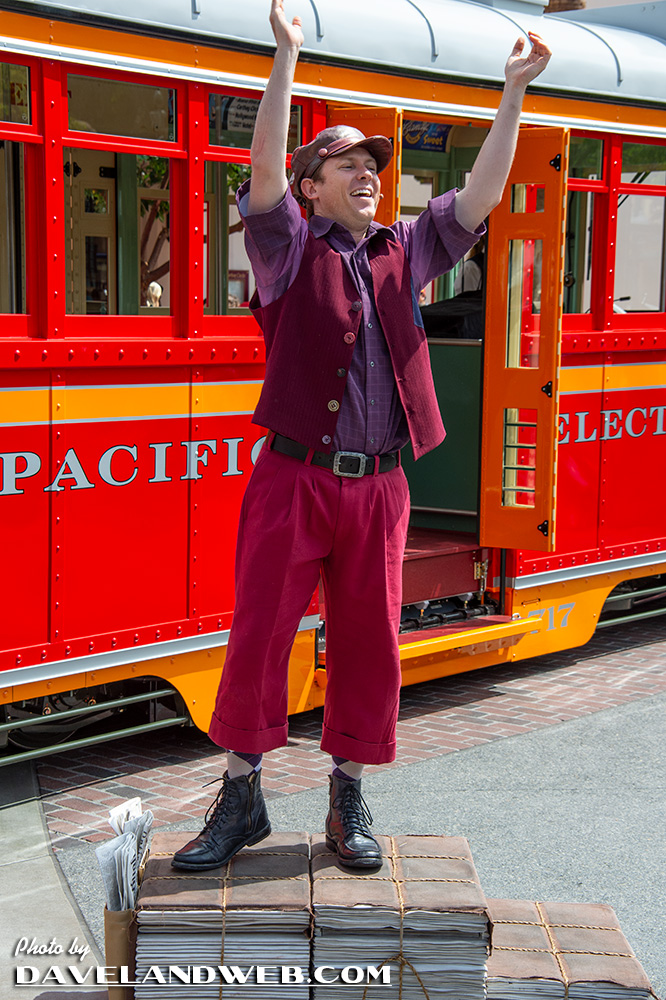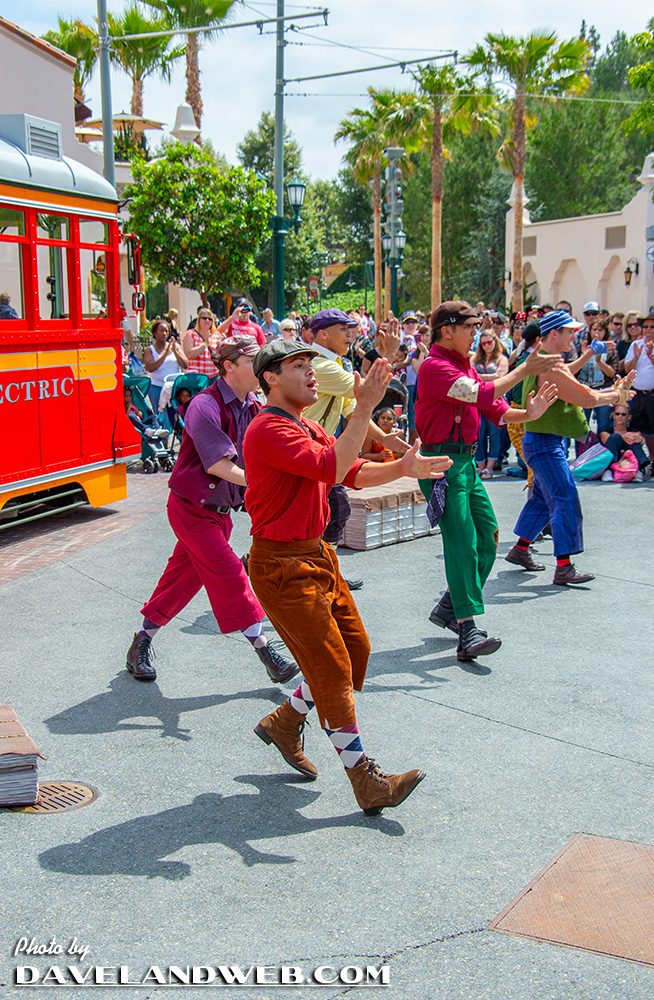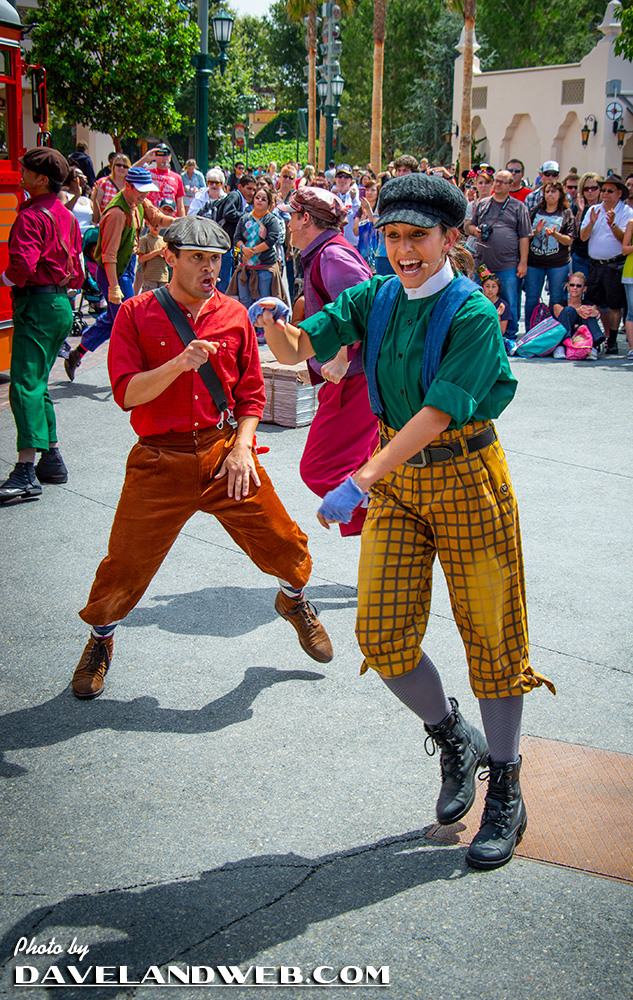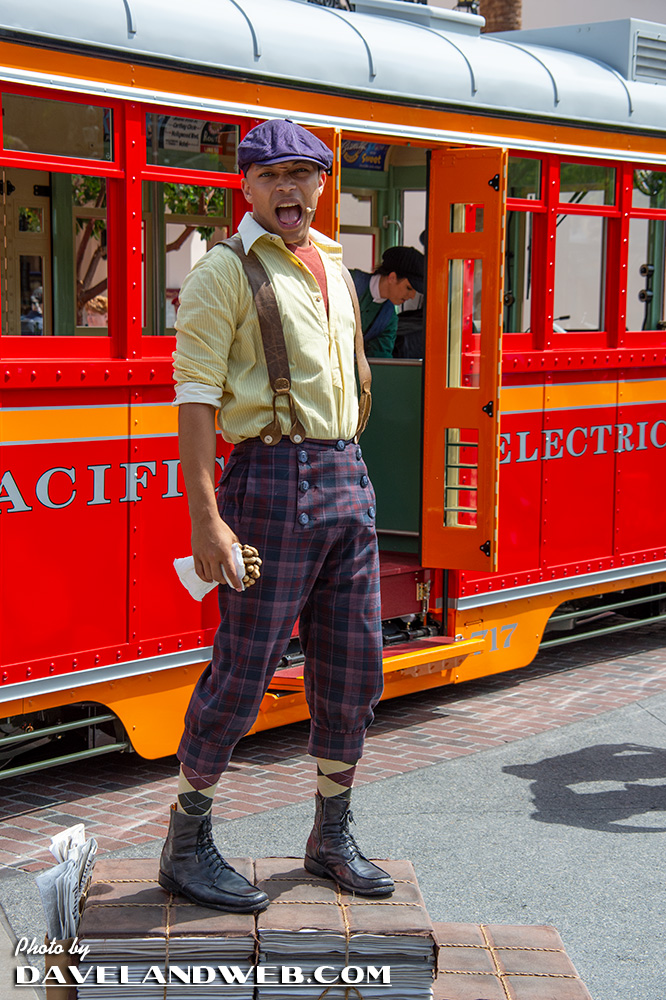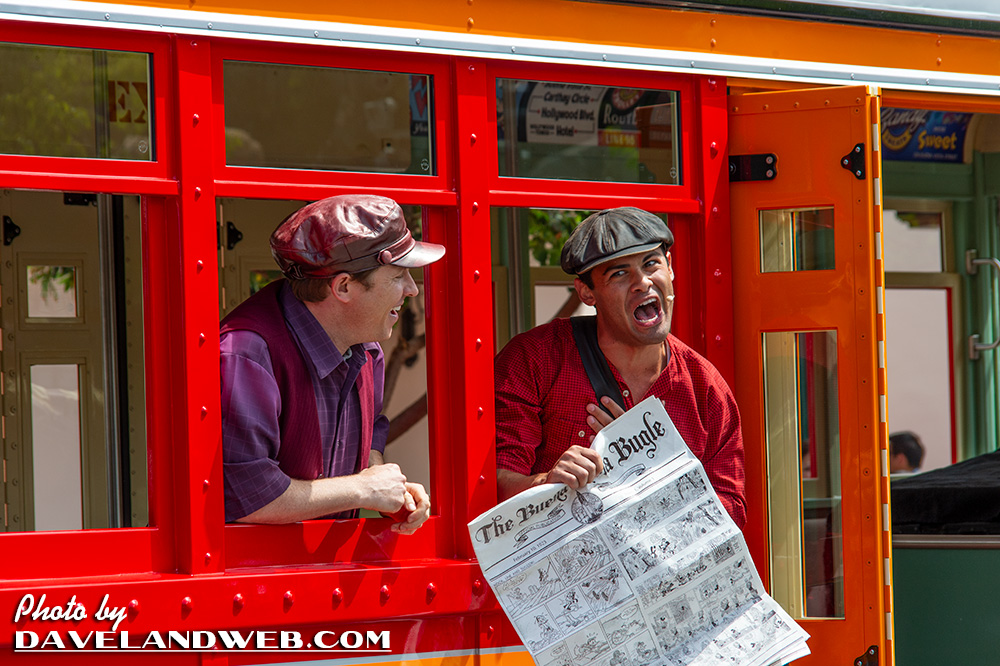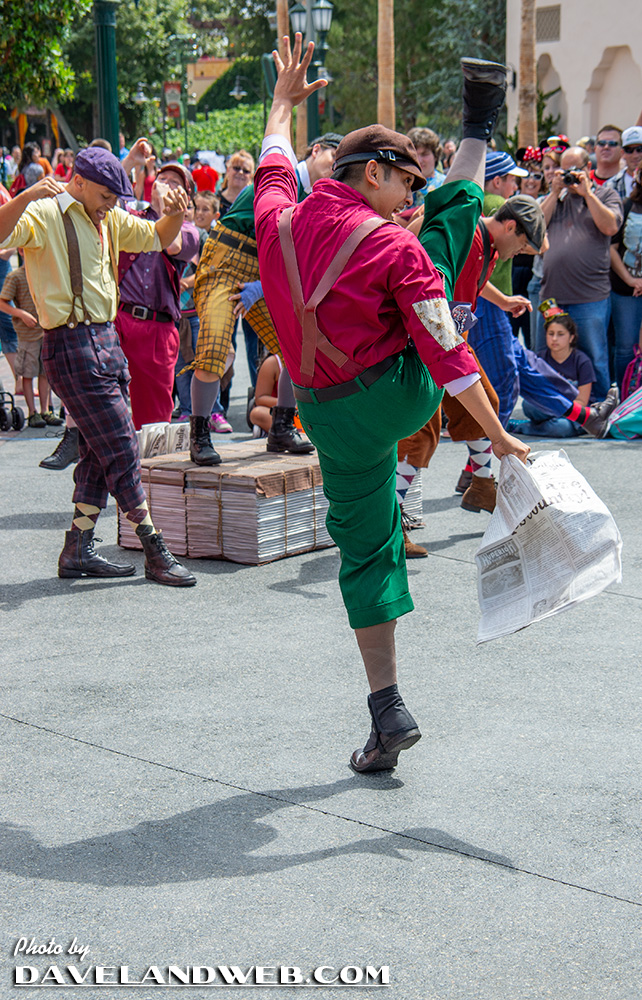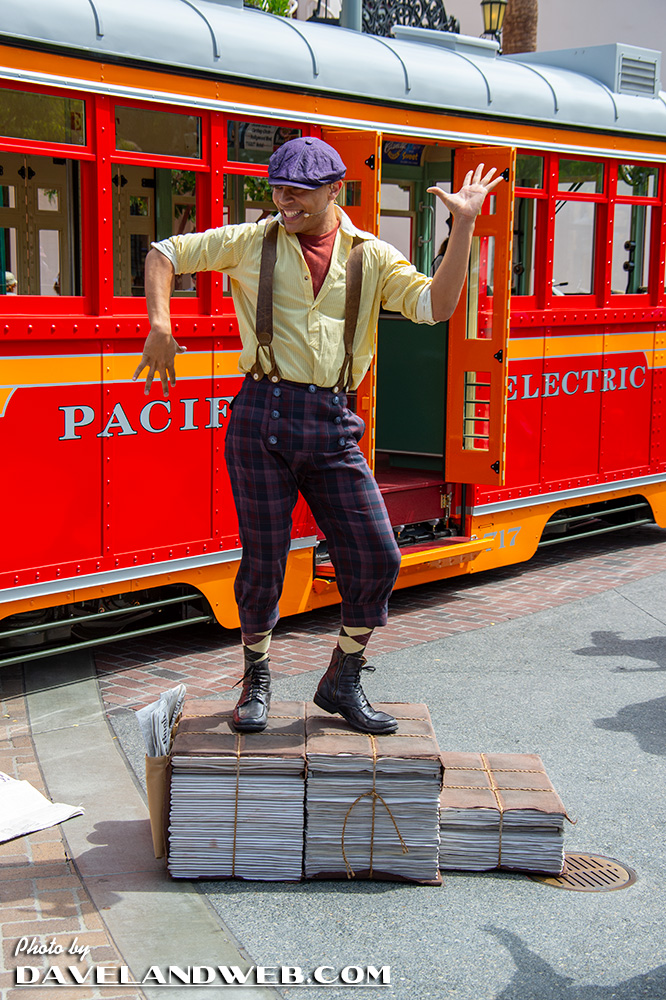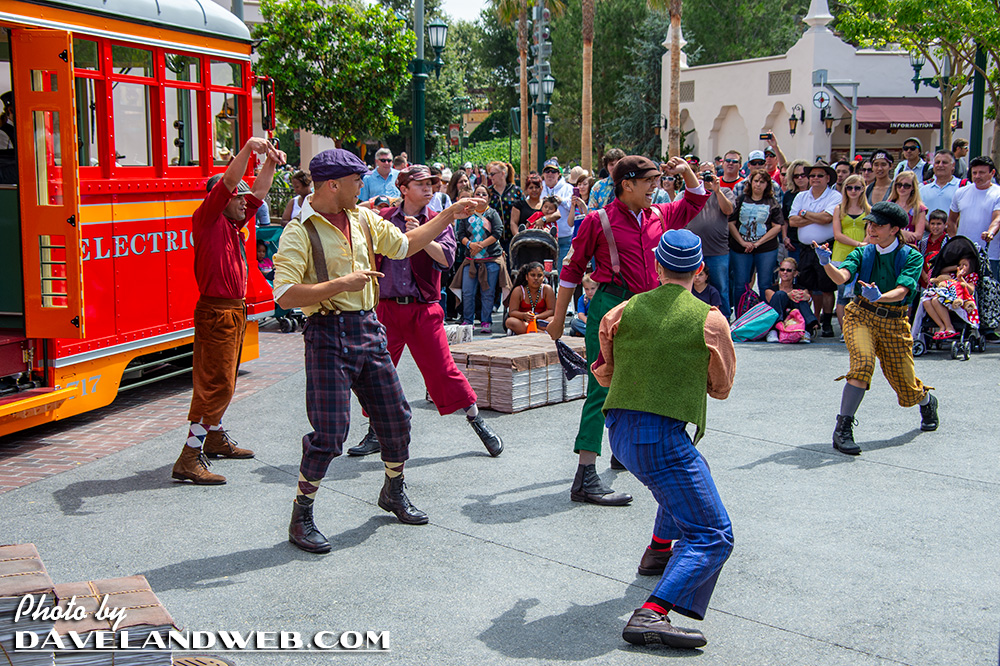 See more Buena Vista Street photos on my
Buena Vista Street web page.