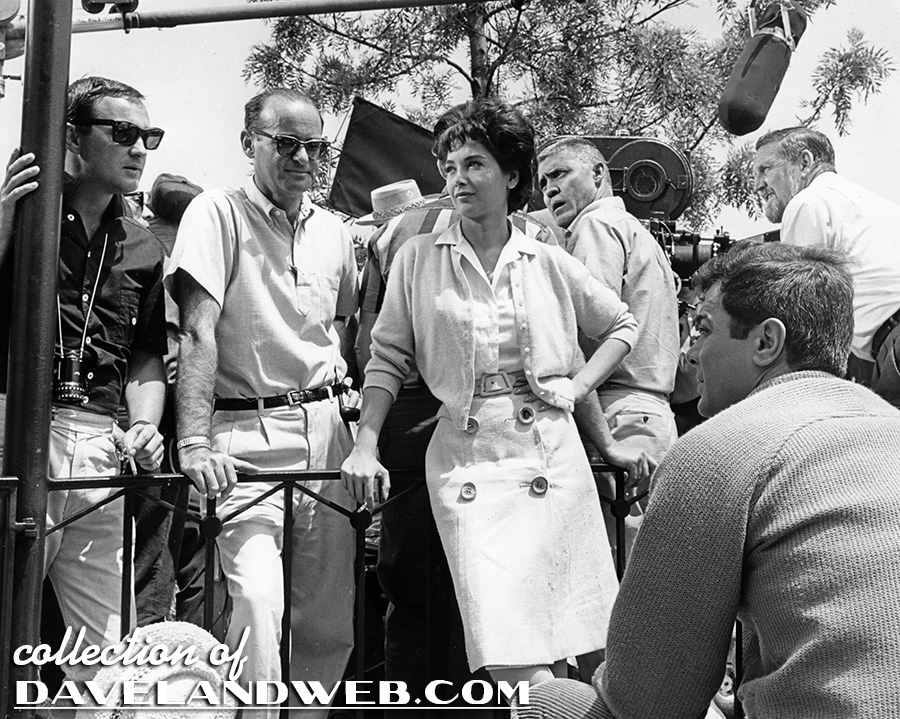 Back to 1962's "40 Pounds of Trouble," we see Suzanne Pleshette enjoying a cig during a break in filming with director Norman Jewison (far left) and costar Tony Curtis (far right).
I love this shot of Pleshette, cigarette almost fully smoked, with a look on her face as if she is ready to ruin somebody's day. With her deep whiskey-soaked voice (laced with its share of nicotine), Pleshette always sounded like someone you wouldn't want to mess around with.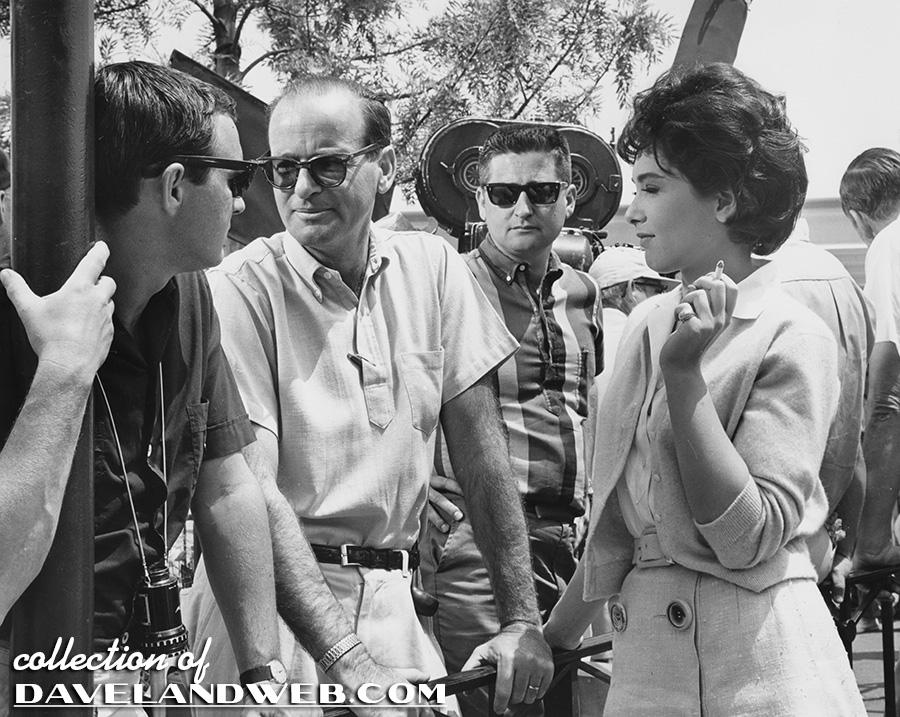 Meanwhile, Tony Curtis' wife was also visiting Disneyland during this time. Wonder if she was checking up on Tony & Suzanne? In this summer 1962 shot, I can make a few guesses based on the crowd. Most likely Tony is off-camera to the left, as the guests behind Janet seem to be taking photos of whatever Janet is looking at. Curtis is probably signing an autograph for a young fan. I am also going to guess that the gender of the photographer of this candid scene was male; he had no interest in catching Tony Curtis, but his lovely wife Janet...that's another story!
I love the geeky look of this adoring male fan; oh if only his own wife was as dreamy as Janet Leigh!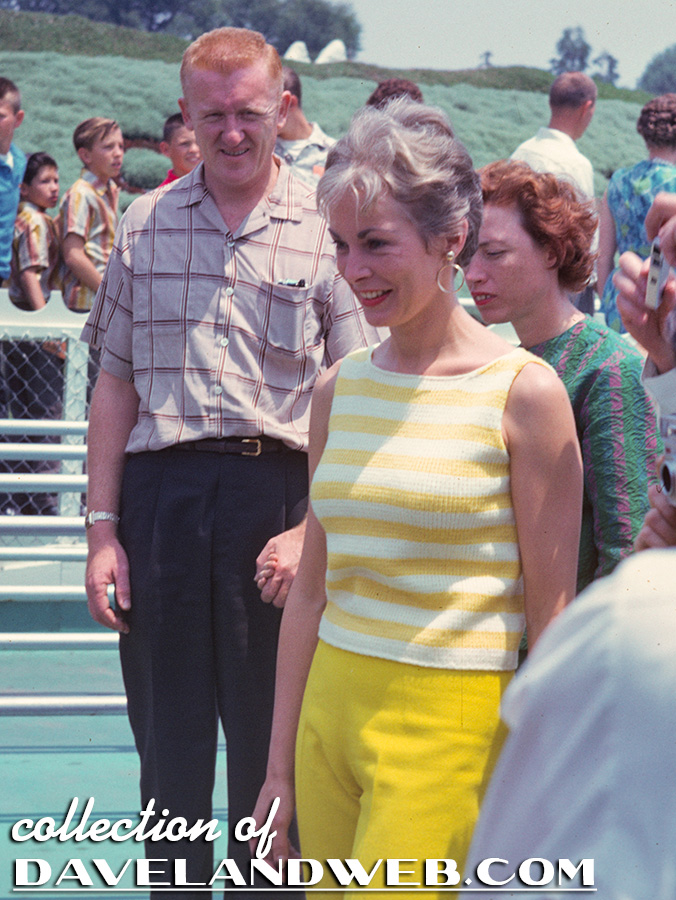 See more "Forty Pounds of Trouble" photos on my "Forty Pounds of Trouble" web page.