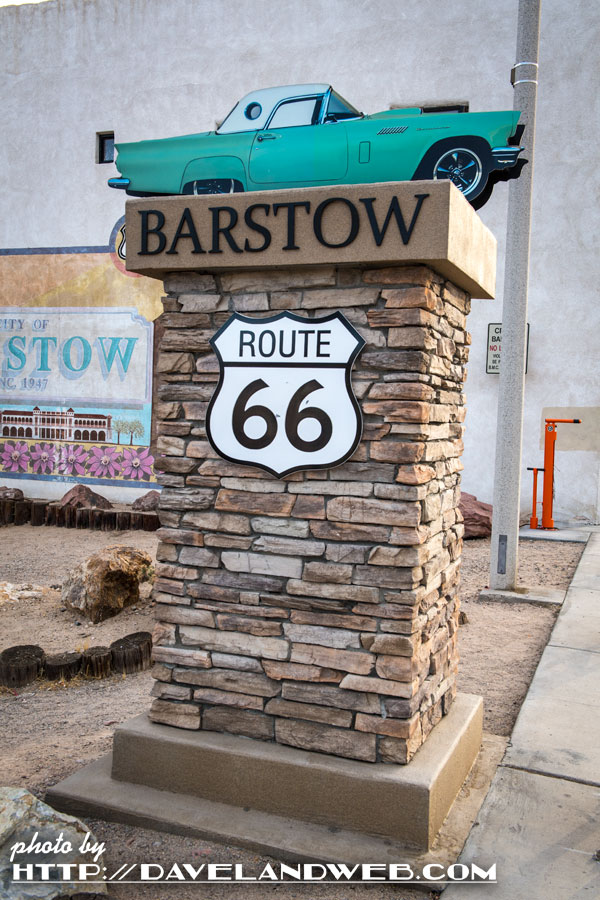 …on Route 66!" So go the lyrics of the 1946 song by Bobby Troup, recorded by Nat King Cole. Celebrating the road that went from Chicago to Santa Monica, it became a huge chart-topper. When I moved from Indiana to California in 1999, one of my goals was to explore the remnants of old Route 66. Once I got in my piece-of-s$%t vehicle, all I wanted to do was get to my destination and the original plan went down the toilet. Driving back from Vegas, I saw a sign for the historic Harvey House in Barstow (coming soon!) and pulled off the freeway to explore. I discovered that part of Route 66 was nearby so of course I sniffed around there as well! I can't say that I'd get any kicks in Barstow…the place looks more like it's been kicked. However, there were still a number of interesting things for my camera to document, like the murals that adorn the main street of town (once known as Route 66).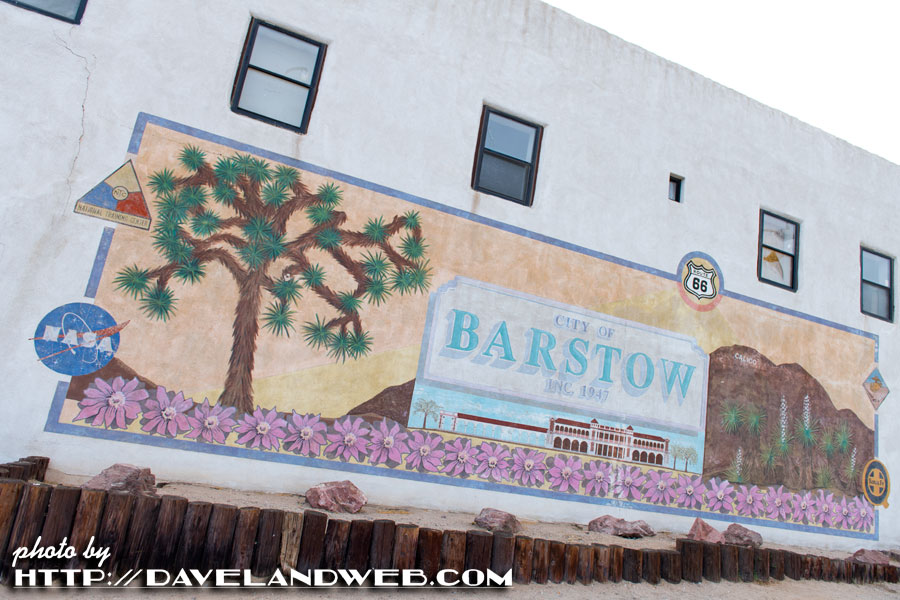 I love the rusted remains of this old neon sign that once touted the Village Cafe and Motel: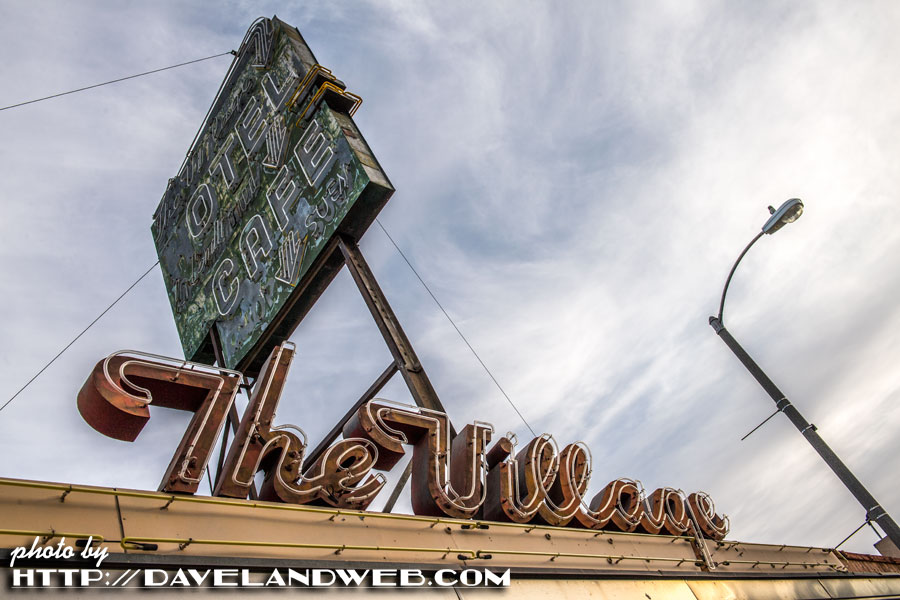 Like the old Route 66 itself, the main drag just looks forgotten and neglected: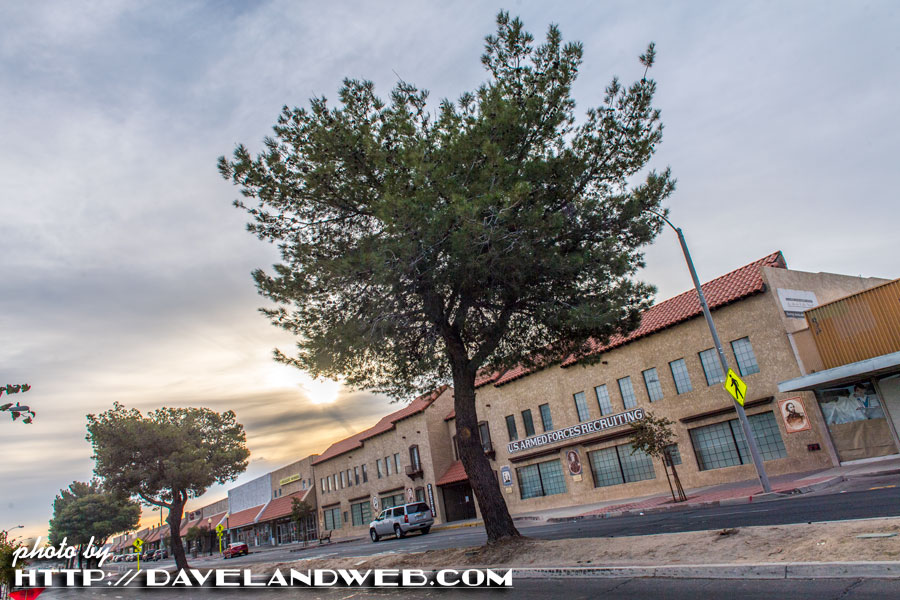 In even worse shape is the El Rancho Motel: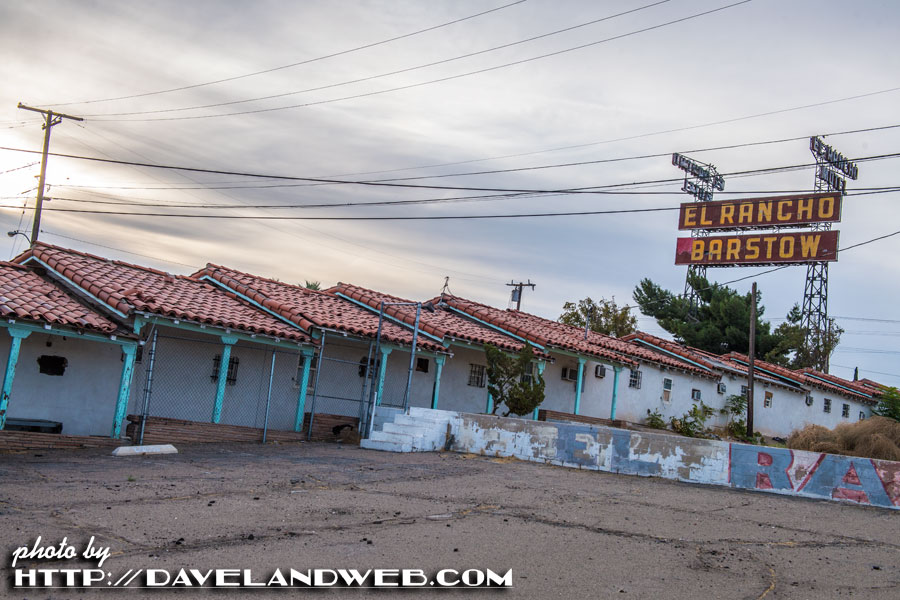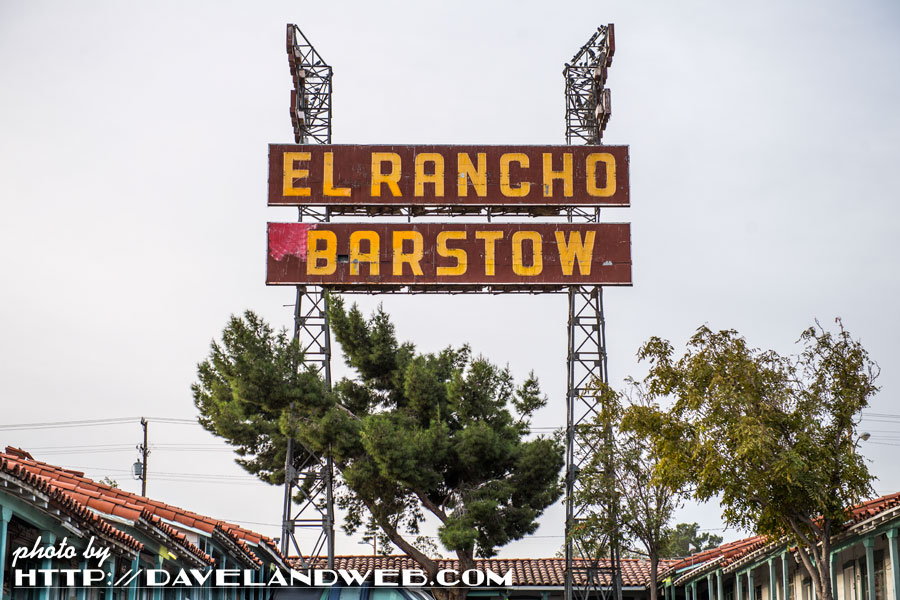 The Yelp reviews are not encouraging:
DO NOT COME IN HERE — A DRUG AND PROSTITUTION DEN.
One of the worst hotels I've ever seen makes the tenderloin in San Francisco look like Disneyland or the Ritz-Carlton.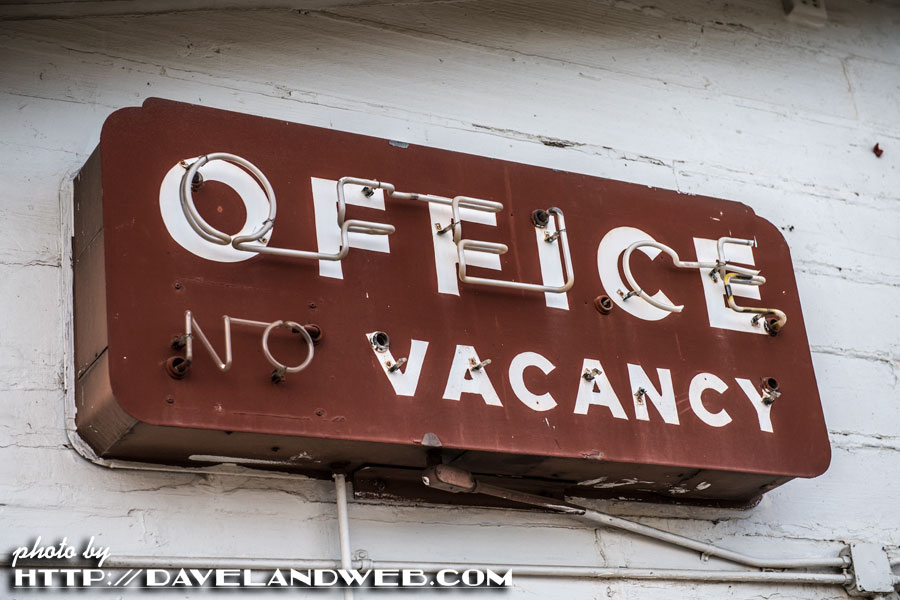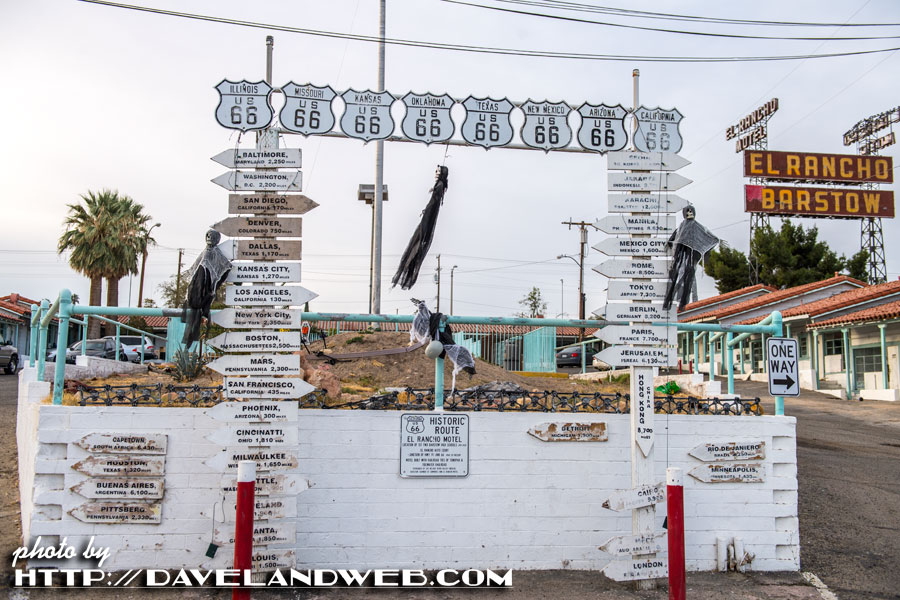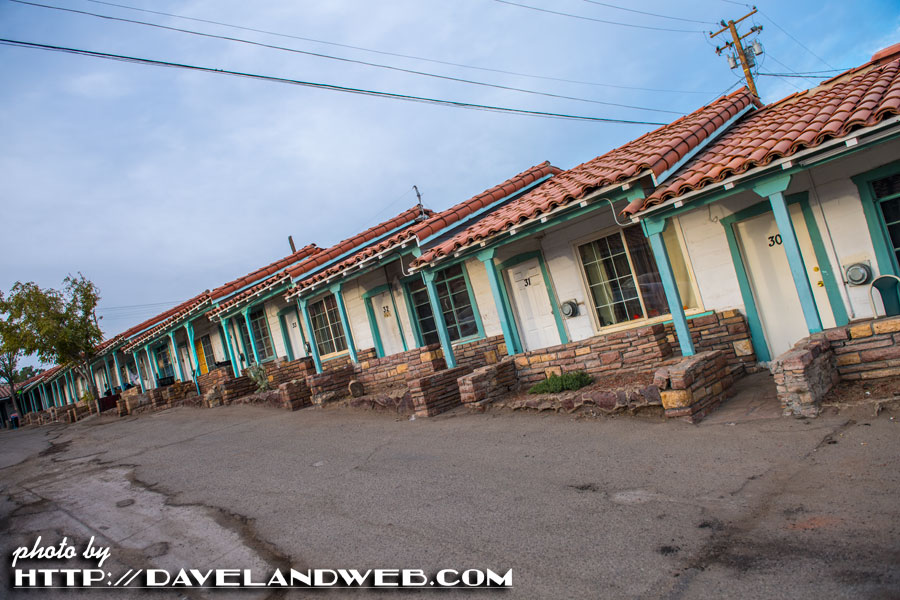 The ghosts of a once thriving town do remain, like this tile entryway advertising what was once a drug store: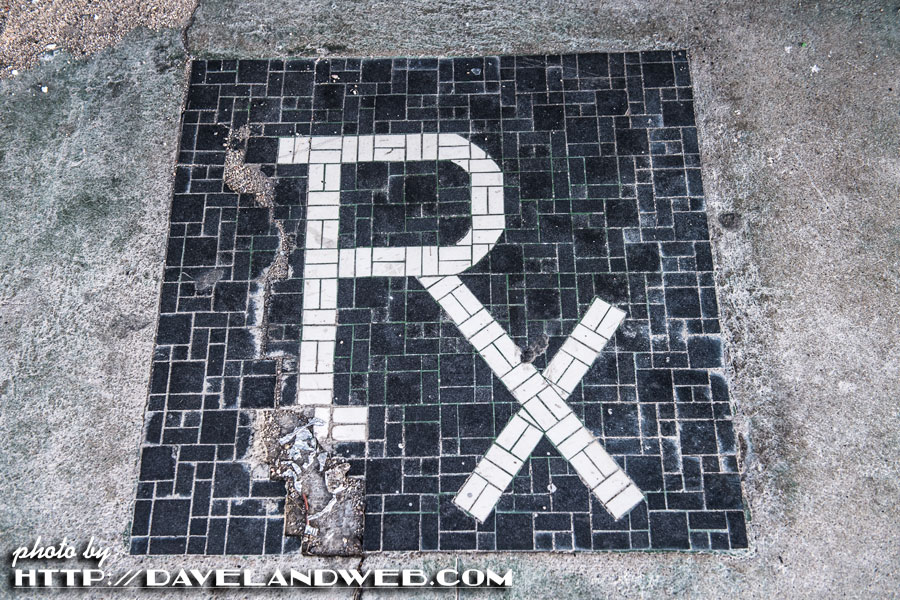 Good thing Bobby and Nat aren't here to see this place.