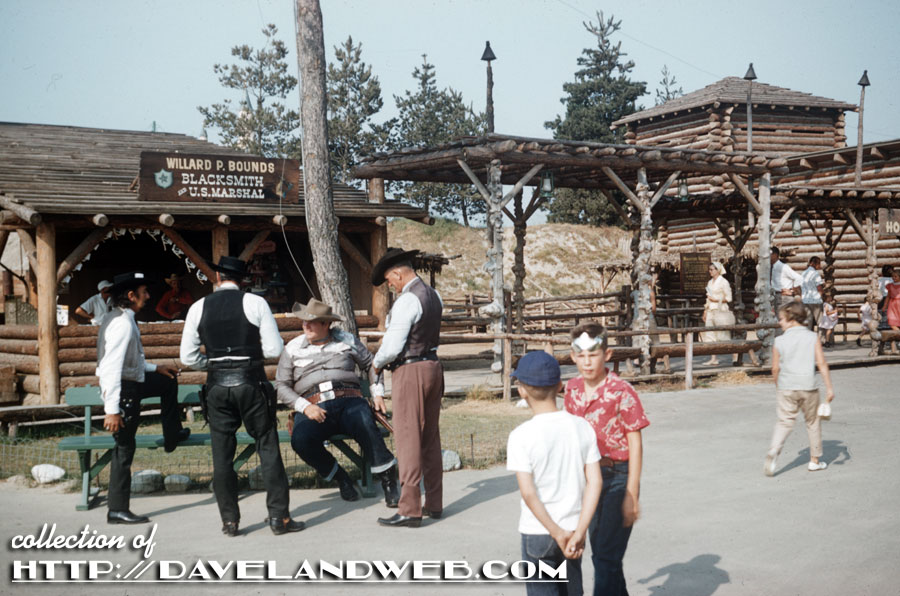 This undated 1950's image shows early Disneyland. Looks like the bad guys and the good guys are exchanging stories in Frontierland (I see Black Bart and Sheriff Lucky in this one). Closing in we can see the "office" of Willard P. Bounds, blacksmith AND U.S. Marshal of Frontierland. You can also see Eddie Adamek's trick ropes for sale, strewn in a semi-circle over the counter.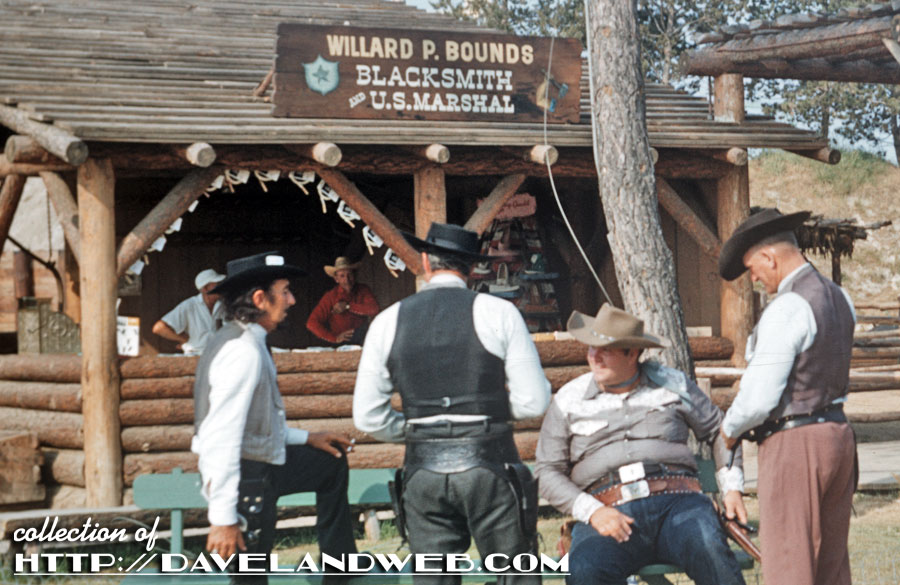 Farther on the right you can see the sign for the Miniature Horse Corral (which closed in 1957):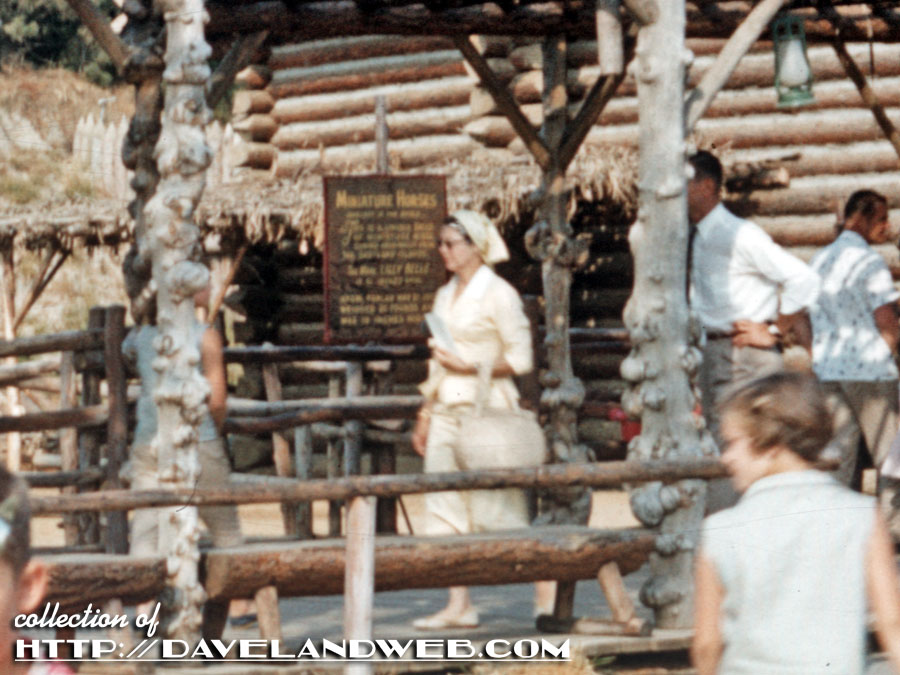 See more vintage and contemporary Disneyland Frontierland photos at my
main website.