Sometimes it takes a bit of careful sleuthing to identify the date of an unmarked Disneyland slide. Fortunately, this image of the Clock of the World at the entrance to Tomorrowland yields a few clues. The Avenue of Flags were moved to the entrance in 1956, and the patriotic bunting on the lightposts in Central Plaza tell us this image was taken in July. You'll also note the attraction poster for The Mickey Mouse Club Theater move "3D Jamboree" which debuted in 1956.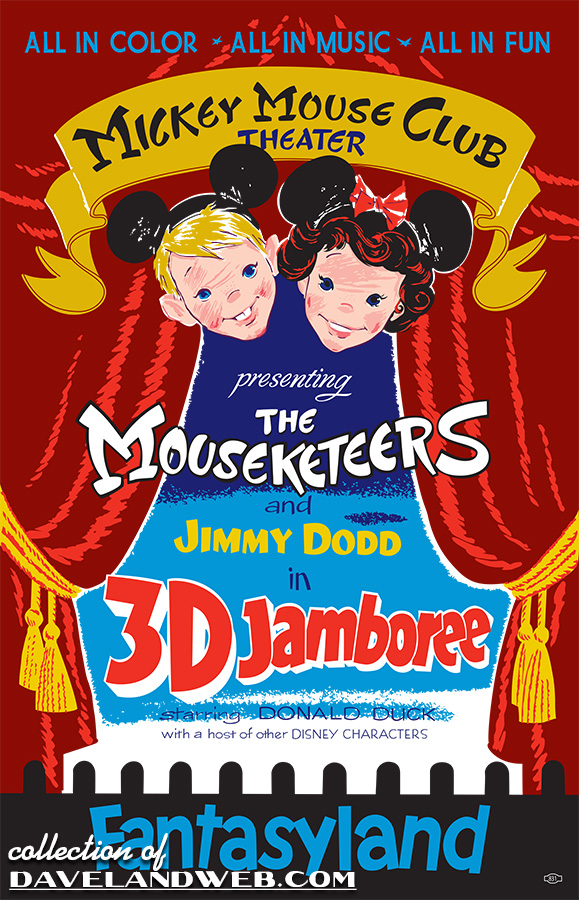 The back of the white sign in front of the castle gives the best clue of all, though.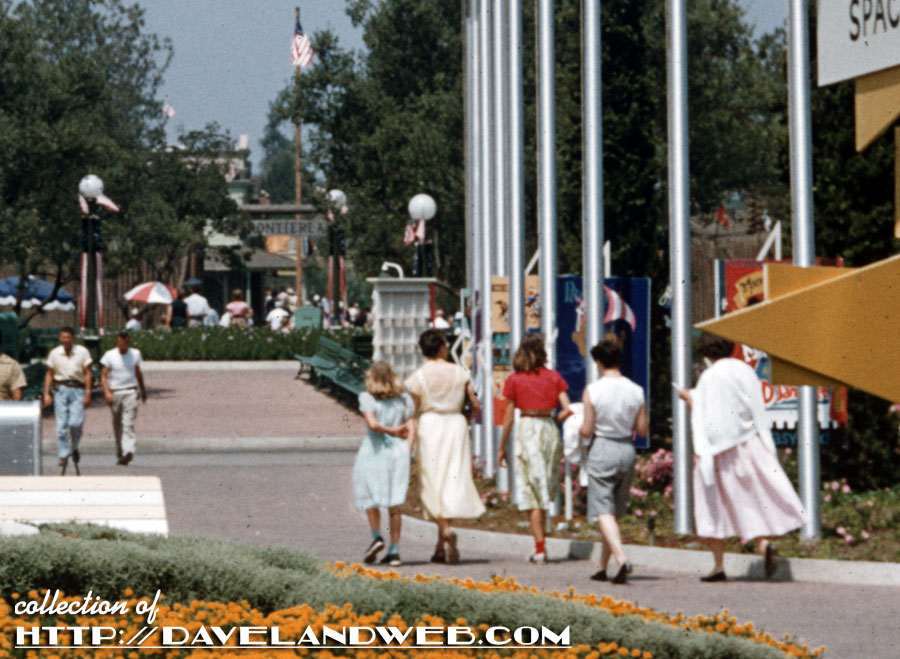 Here's another 1956 image of the Castle: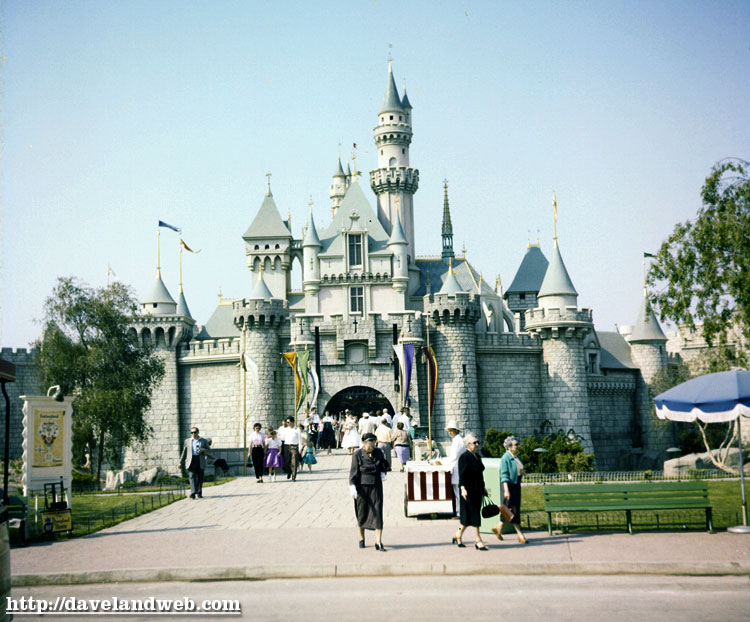 This type of map/sign was gone by 1957.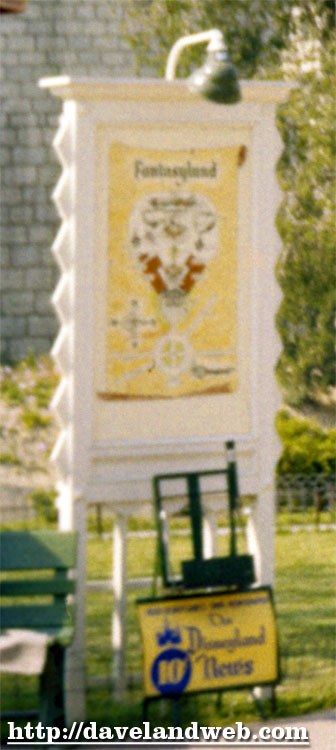 Looks like the colorful image leading our post today was from July 1956. NOW I can rest easy!
See more vintage Disneyland Clock of the World photos at my
main website.