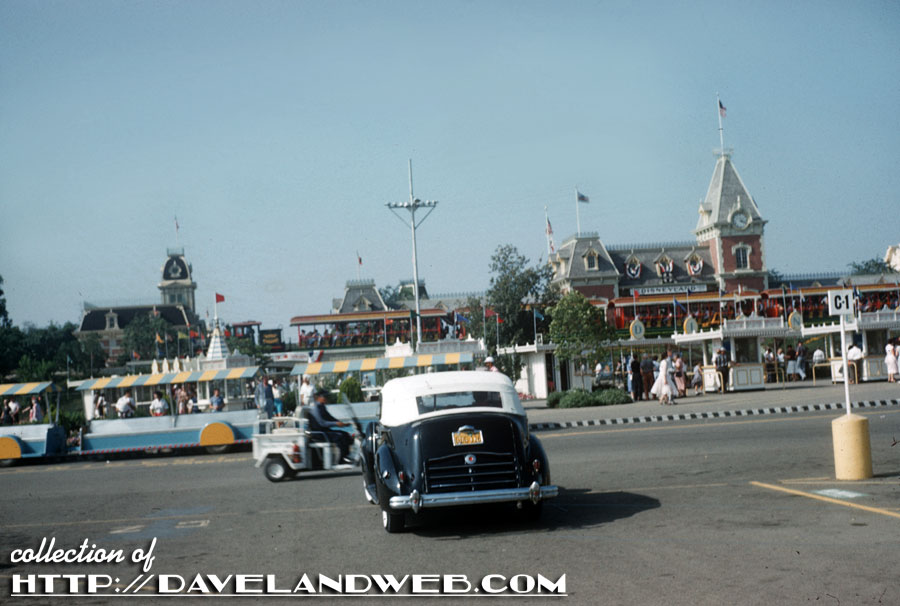 I really need to know the story of this vintage auto in the Disneyland Parking lot, circa 1958. Unfortunately, the photographer did not have a steady hand, so there are no gorgeous closeups from this image. Still, a lot of cool things to see, such as the Tram, The Fred Gurley train at the station, and...what the heck is this auto doing there?!?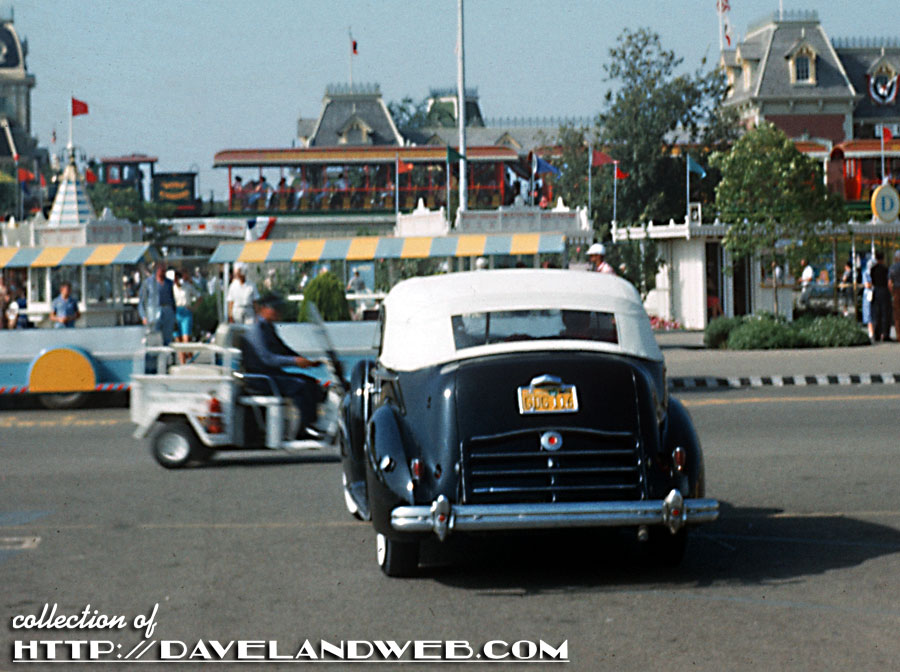 This 1958 shot shows the line of attraction posters that once adorned the entry area. These are works of art!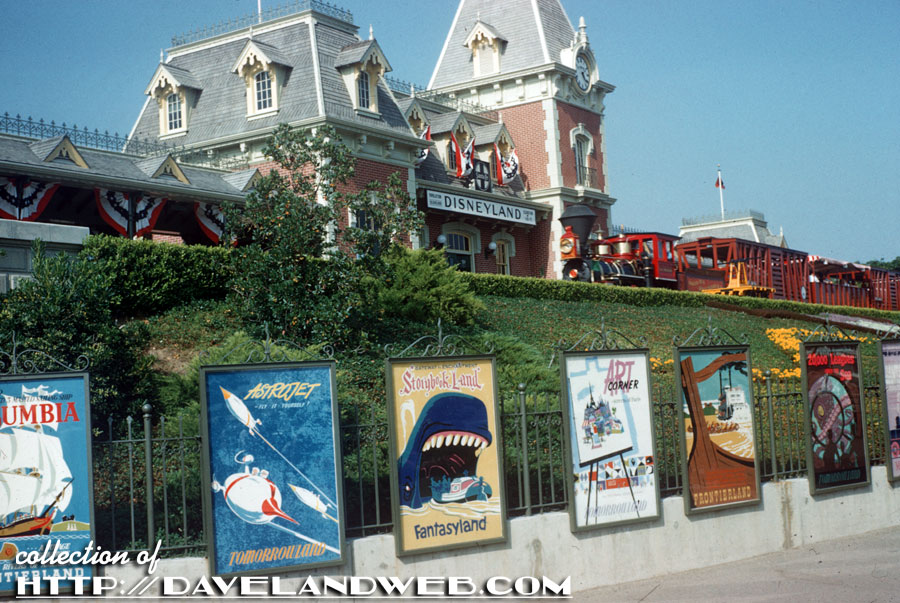 Zooming in for closer looks at the Astrojet, Storybook Land, and Art Corner posters: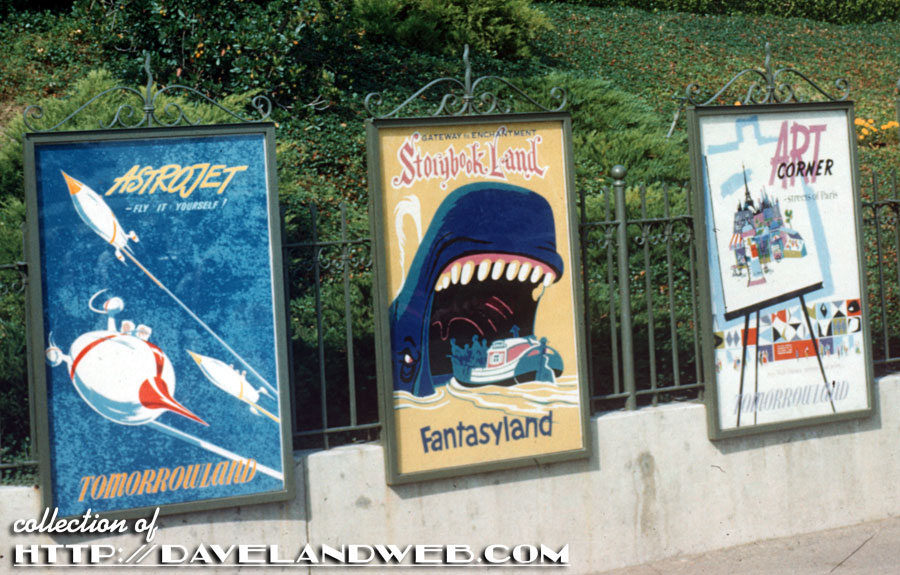 On the other side of the Main Street Train Station…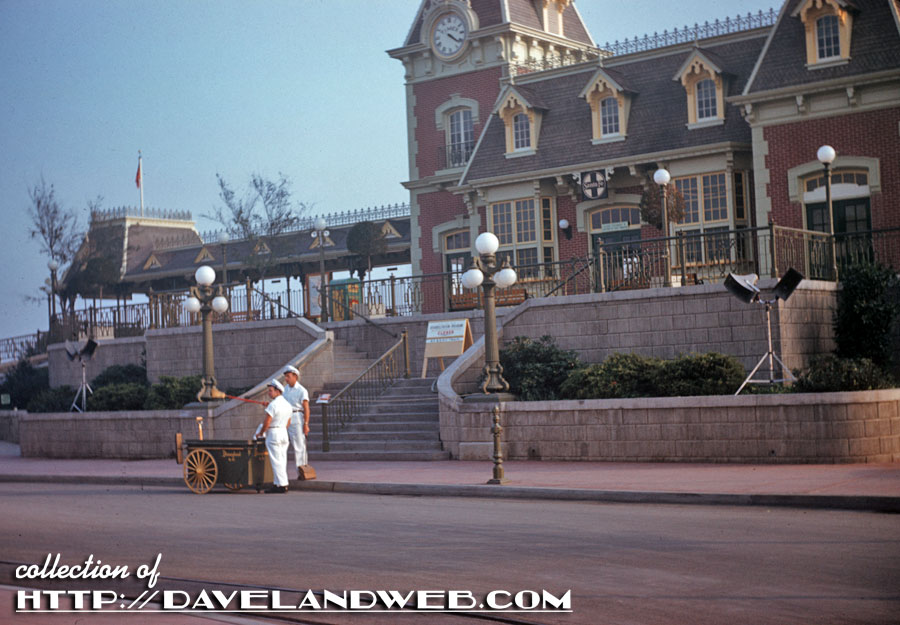 Looks like the A-Frame sign says something is under a "Rehabilitation Program." Sure can't use that verbiage anymore!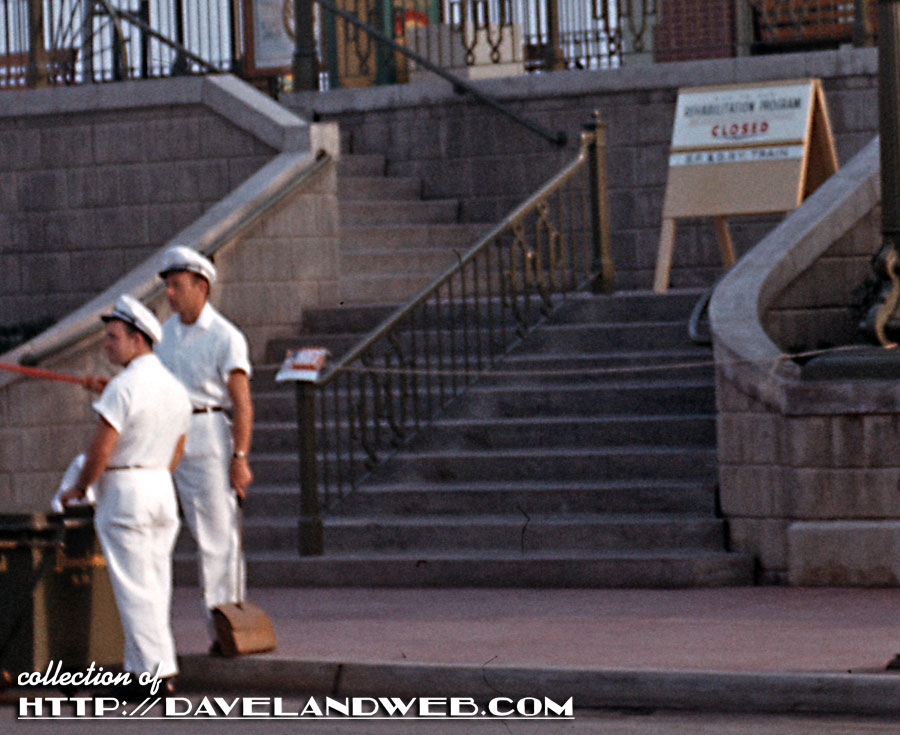 See more vintage and contemporary Disneyland photos at my
main website.