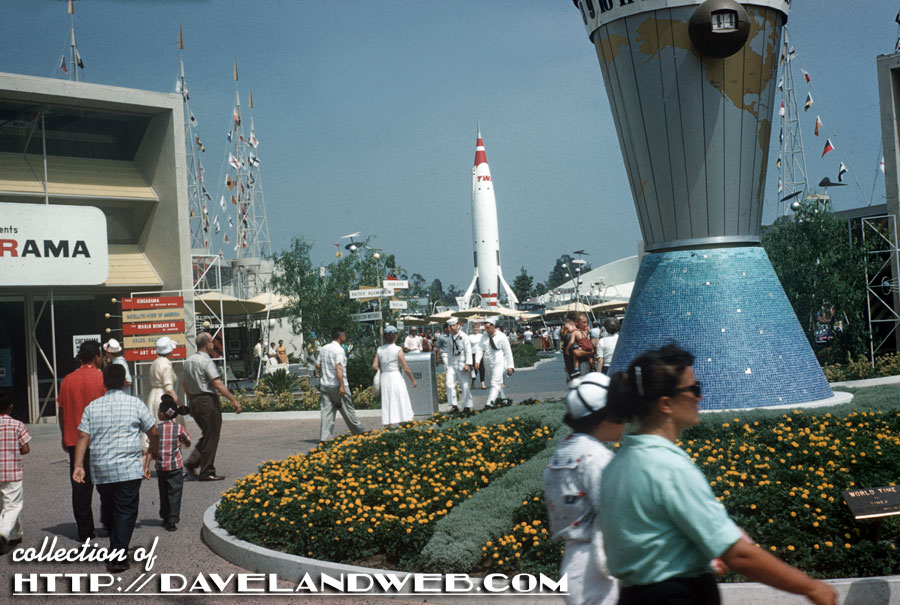 This August 1958 image shows two sailor on leave, enjoying a day in the Park, possibly heading to see the Circarama exhibit. Guest stood in the center of a huge room with a 360 degree screen surrounding them. Through the miracle of Circarama, they could get views of the Grand Canyon, Monument Valley, Las Vegas, and Los Angeles. As always, I have to wonder where the pictures are today that the sailor on the left shot with the camera hanging around his neck.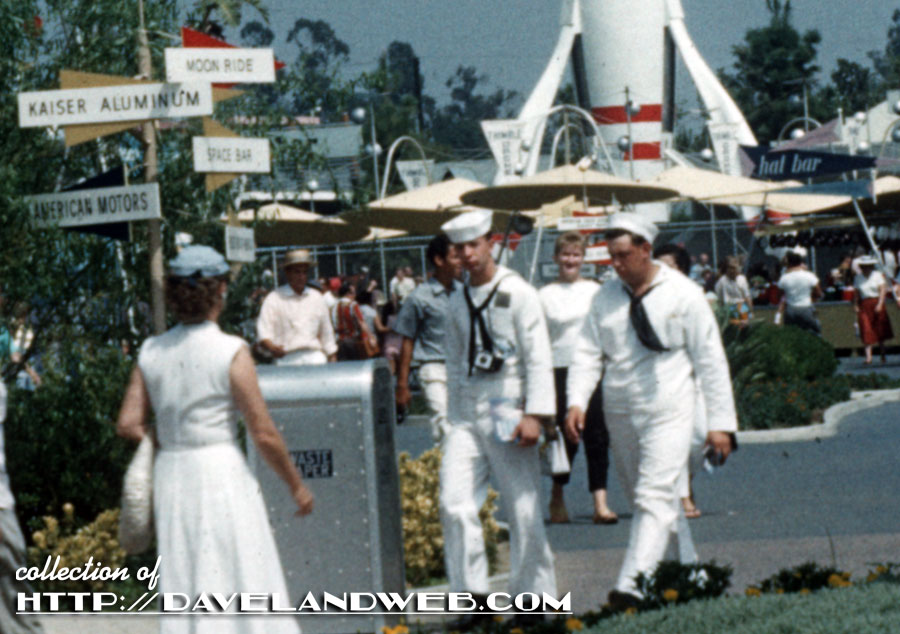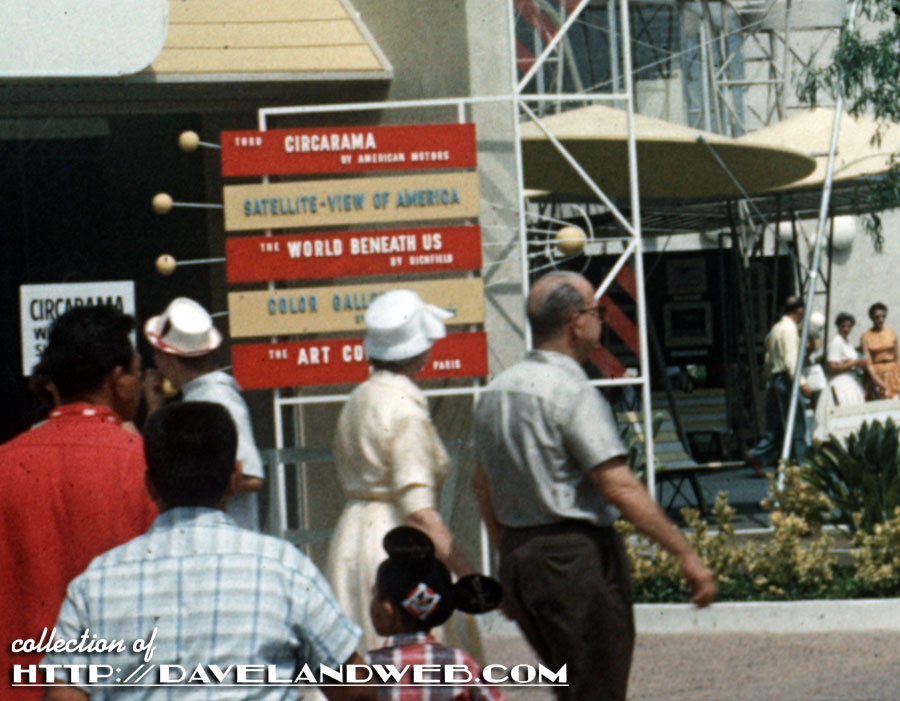 Note the signage, too, promoting the Tomorrowland exhibits in alternating colors of red and yellow: Circarama (sponsored by American Motors), Satellite-View of America, The World Beneath Us (sponsored by Richfield), Color Gallery (sponsored by Dutch Boy), and The Art Corner.
Here's a previously posted shot from February 1959 showing the Satellite - View of America exhibit: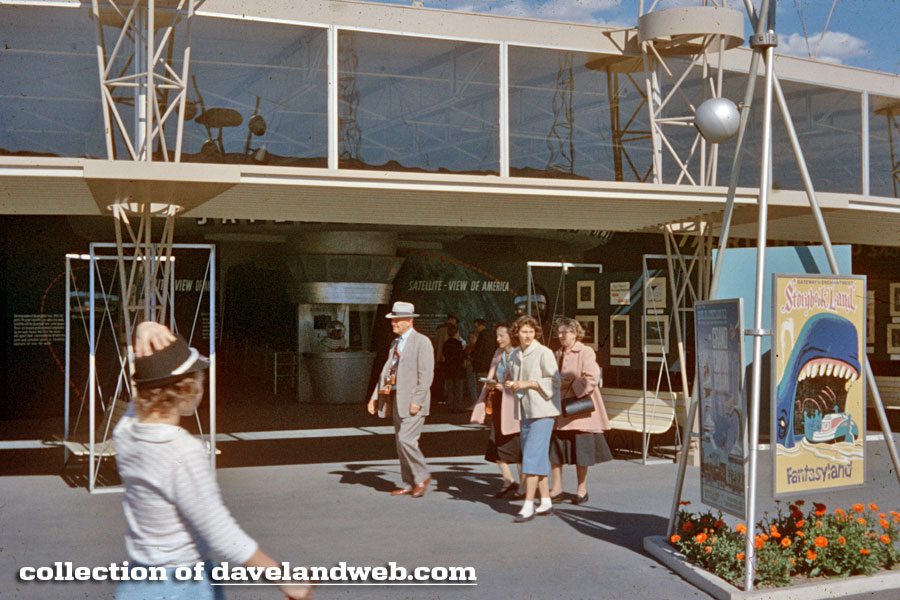 Note the K-7 Spaceman sitting in the ticket booth: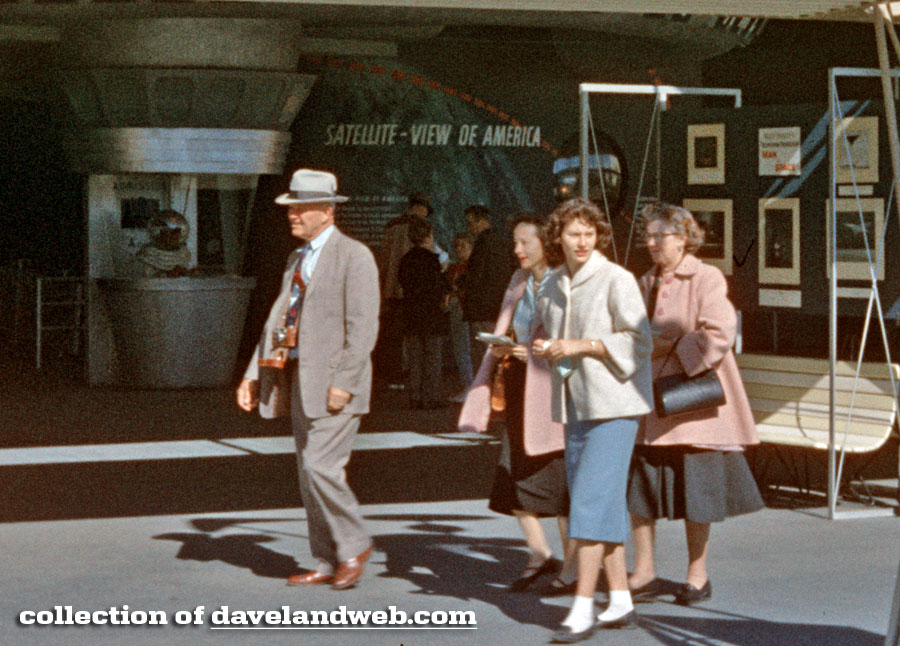 See more vintage Disneyland Tomorrowland photos at my
main website.