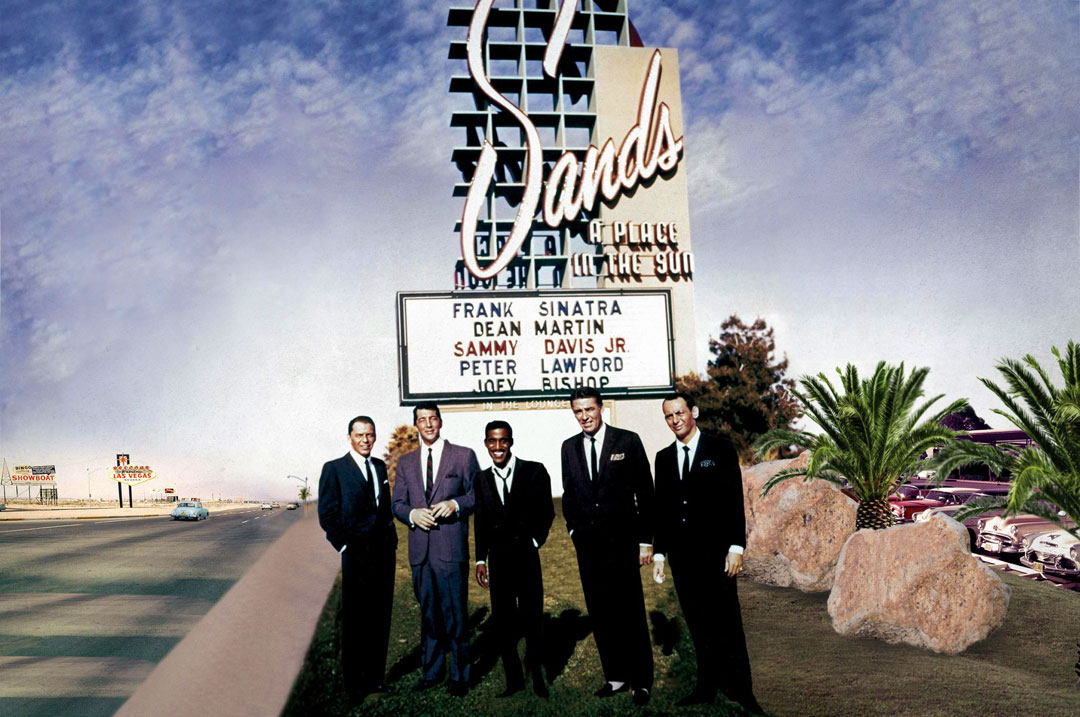 This vintage color photo shows the Rat Pack (Frank Sinatra, Dean Martin, Sammy Davis Jr., Peter Lawford, and Joey Bishop) standing in front of the marquee for the Sands Hotel on the Vegas strip,.
On a recent trip to Vegas, I was doing my typical early morning photo stroll (capturing the scenery without the clutter of tourists!) and came to the Venetian Hotel, which opened in 1999.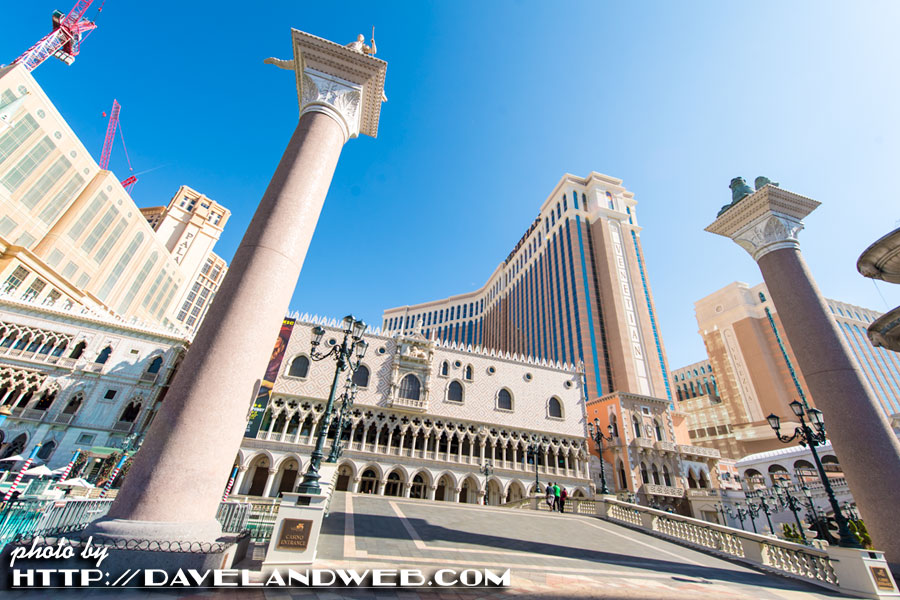 Even though I have been here many times and even stayed inside, this was the first time I noticed this marker at the entrance. Was it new? Had I just not seen it before?
The plaque states:
The legendary photo of the "Rat Pack"…was taken at this spot in 1960 adjacent to the Las Vegas Strip. In the early 1960's, the five stars were headliners at the fame Copa Room inside the Sands hotel. The footprints below mark the approximate location of where these legendary stars once stood for this photo.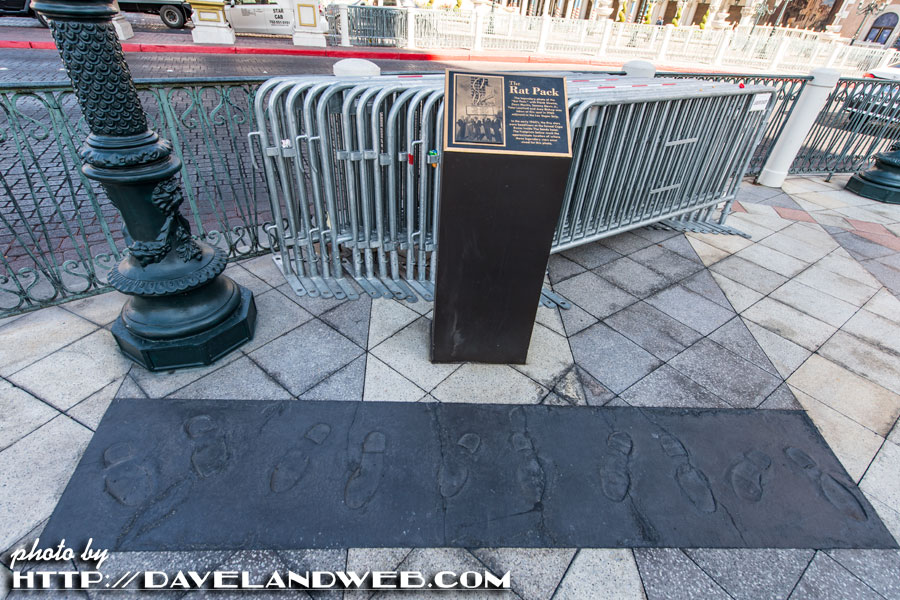 Wow…who knew? The Sands hotel was torn down in 1996 to make way for the "new" strip.
Which performer's footprints would you want to stand in?