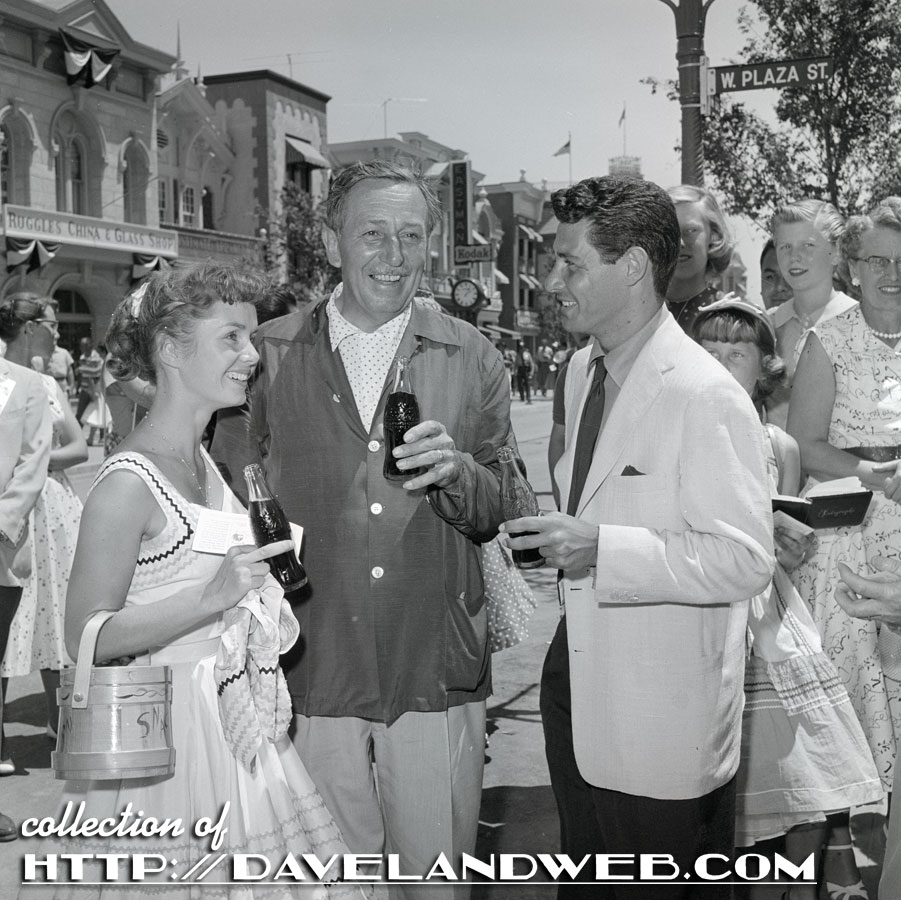 July 17, 1955, Walt Disney is standing on Main Street, U.S.A., proud as punch that his Park has finally opened and is going gangbusters! Here he takes a moment to chat with Debbie Reynolds. I'm sure Debbie is silently flashing the bird to her husband at the time, crooner Eddie Fisher, while she enjoys a cold bottle of Coca-Cola.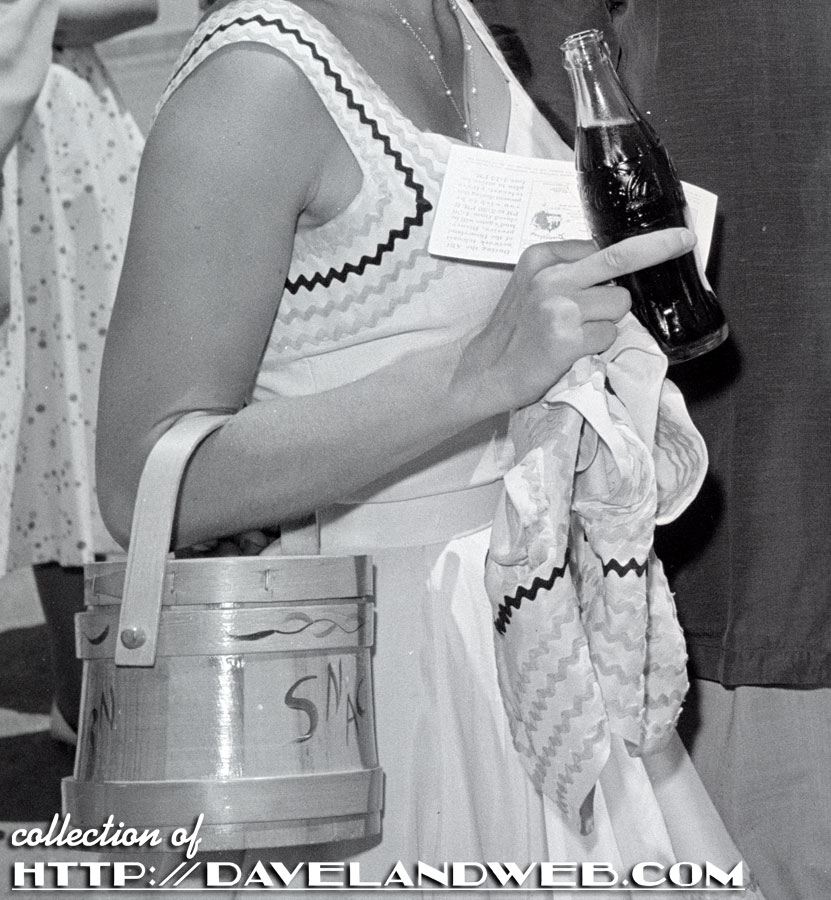 ;ooking even closer (beyond the bird), you can actually read her Opening Day ticket!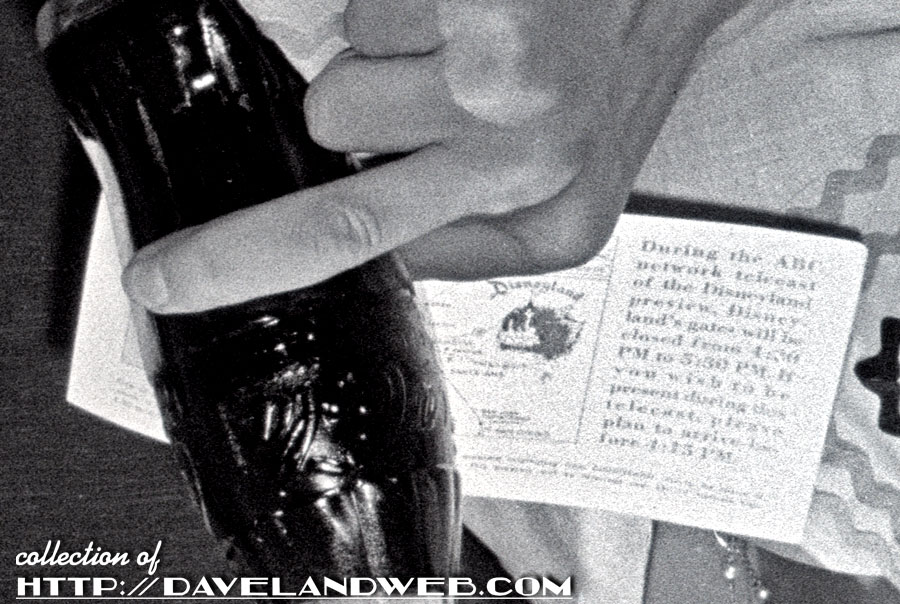 Here a Keystone Kop stands guard next to the Tobacco store wooden Indian, located next to the Main Street Cinema.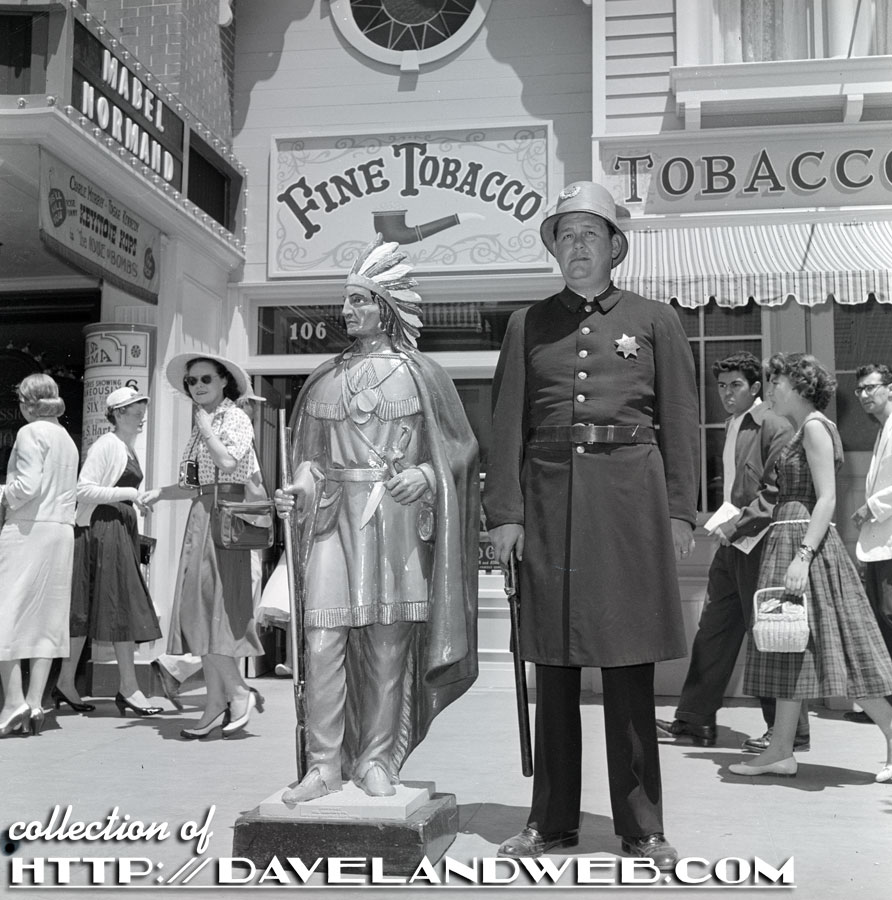 Get a load of that City Police Badge that the Keystone Kop is wearing. I wonder if they were just for show or if the Kops actually handled any altercations at the Park?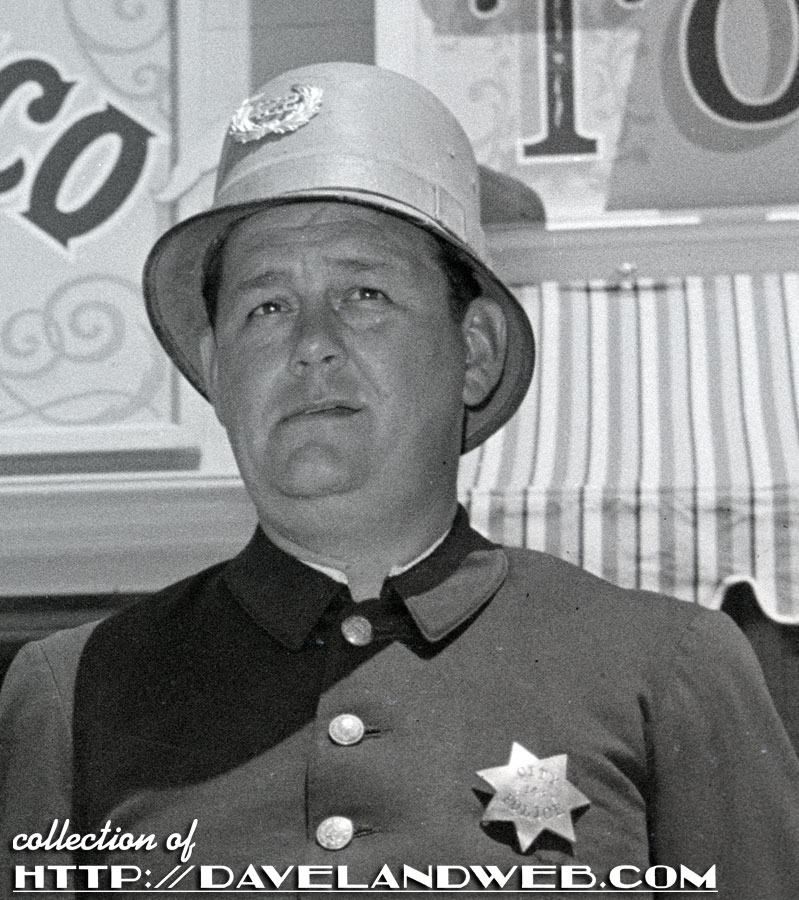 Appropriately, playing at the Main Street Cinema is a Keystone Kops comedy, "The Noise Bombs," 1914, starring Charlie Murray and Edgar Kennedy.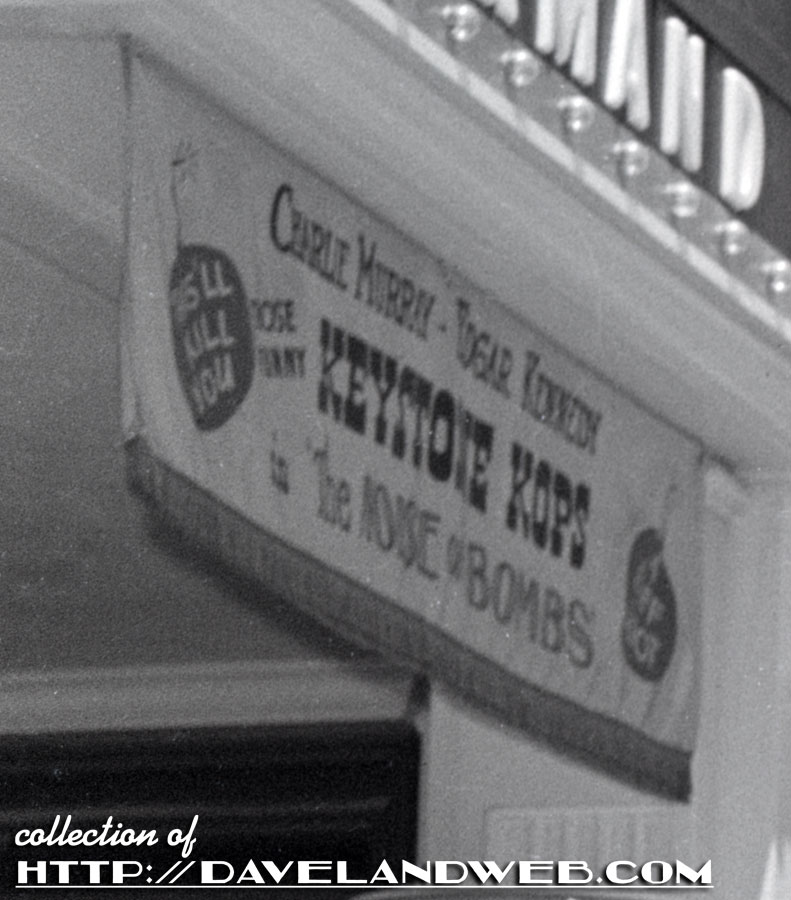 See more vintage Disneyland Opening Day photos at my
main website.