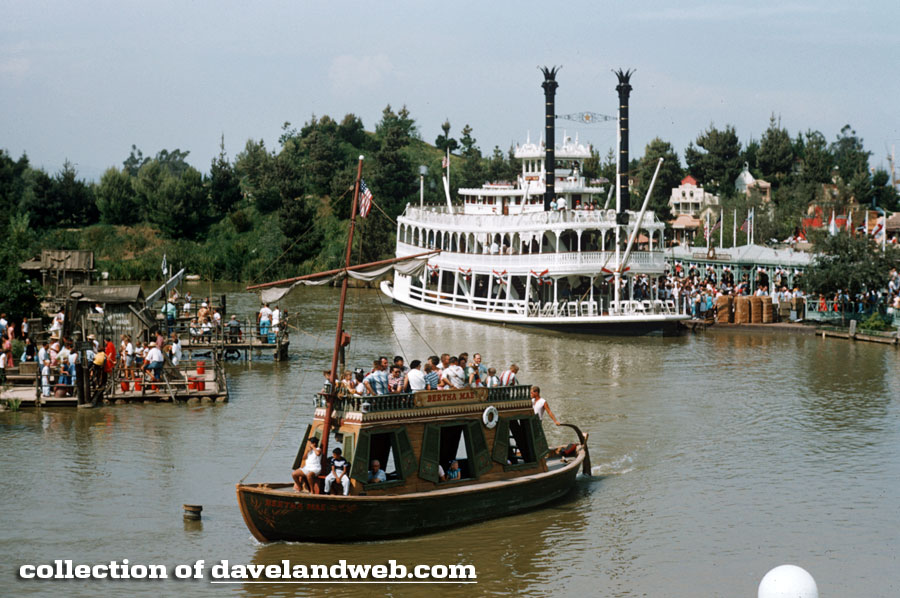 Just because and for no other reason I am presenting a trio of Keel Boat images today. First up…October 1958. Dang, I wasn't even born yet! The Bertha Mae is definitely my favorite Keel Boat; I love the green shutters. I can't quite figure out the sleeveless shirt that the cast member steering the boat is wearing. Must have been a hot day!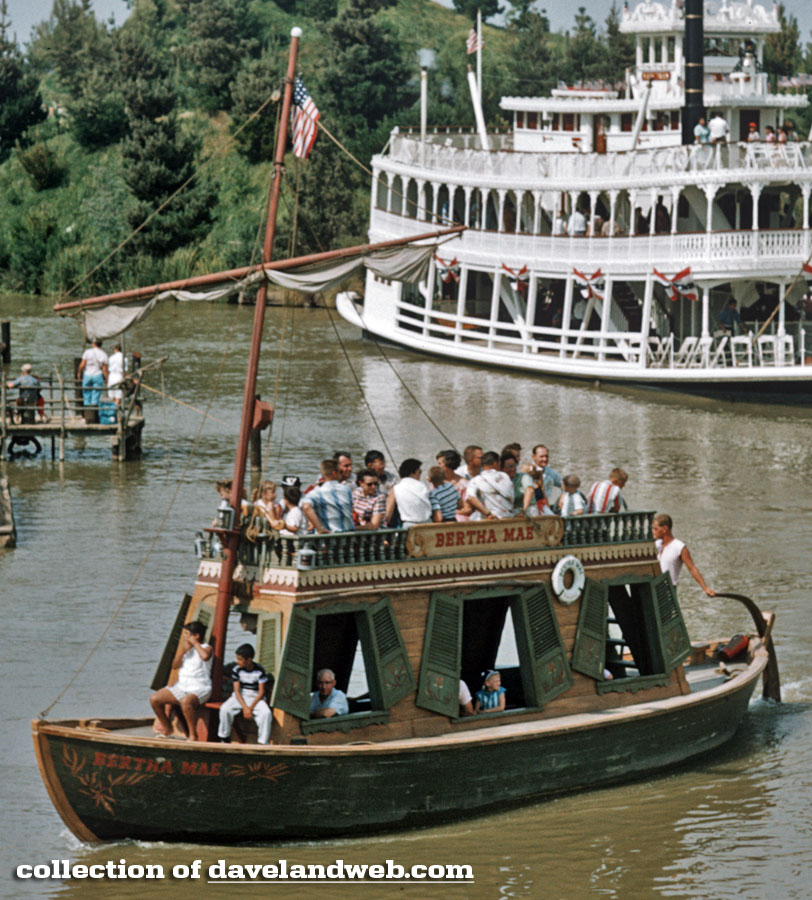 Going back two years to October 27, 1956. The 27th; not the 28th or the 26th…these were clearly marked "27th."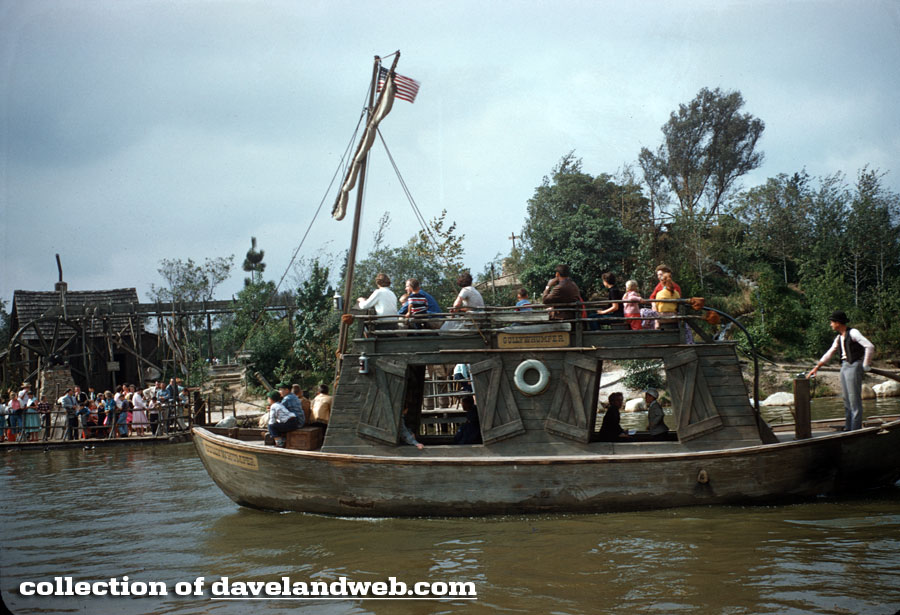 This cast member looks like he wandered off the set of Ma & Pa Kettle. What a difference from the sleeveless one of 1958.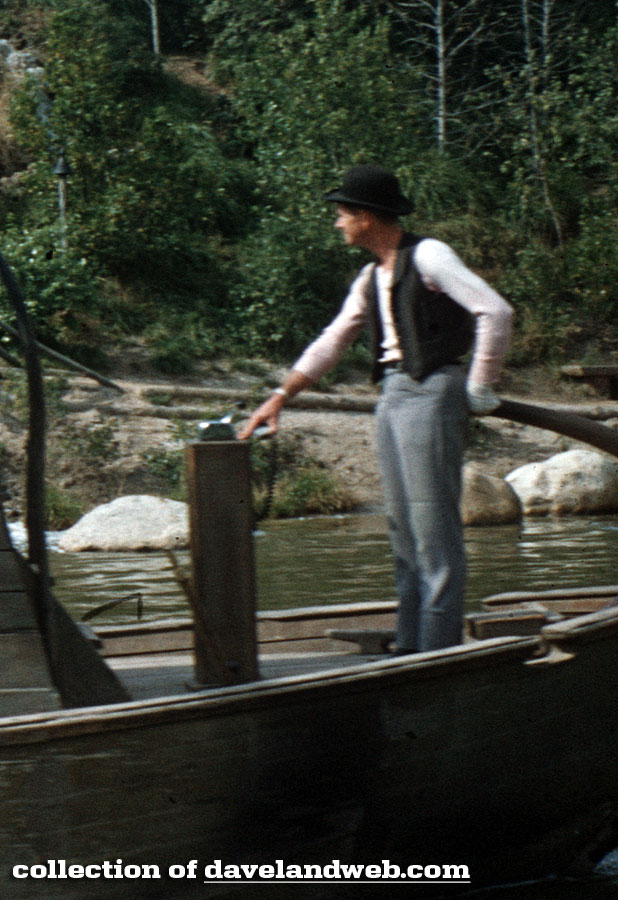 Last one is from June 1967. This lads smile is enough to put Mary Tyler Moore out of business. Note the Indian guide behind him; it appears that the Gullywhumper is docked near the Indian Village.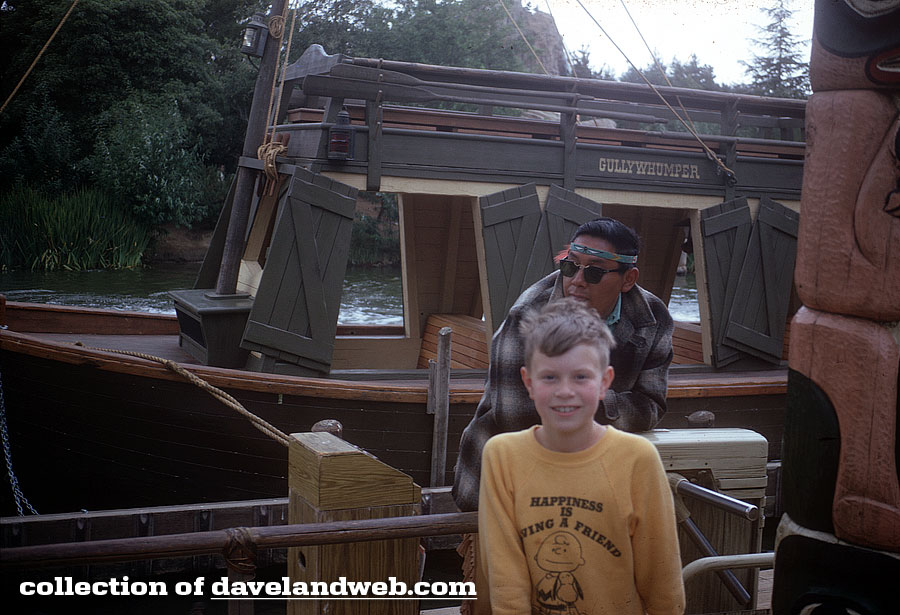 Still got a Kraving for Keel Boats? Kruise on over to my
main website.