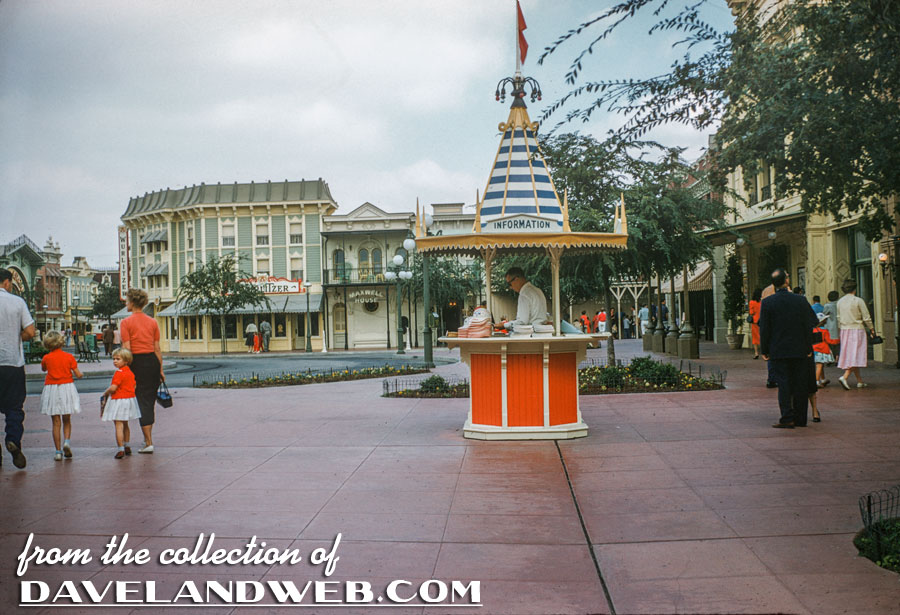 If you were visiting Disneyland on October 27, 1956, this is what you would have seen once you crossed under the Disneyland Railroad underpass on the right side of the entrance. Need information? This festive little booth can help. Anxious for a souvenir? How about a fun Disneyland construction-type hat? There they all, stacked ready for guests to purchase.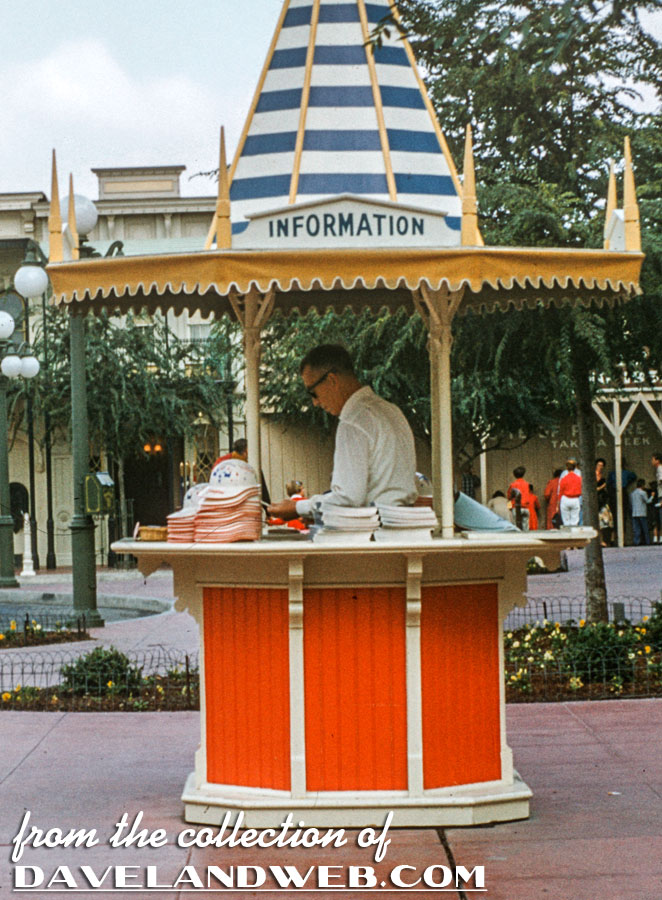 If your eye zooms into the back area of the photo you'd see lots of guests lined up along this wooden construction wall, peeking at the future of Disneyland.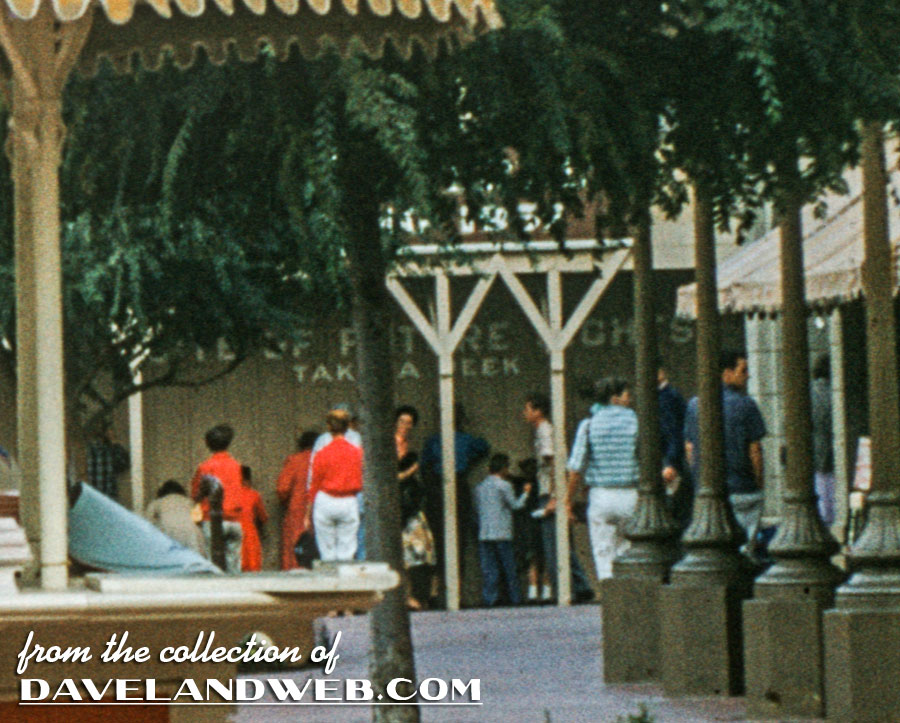 Want more vintage (& current) Disneyland photos? Head on over to my
main website.