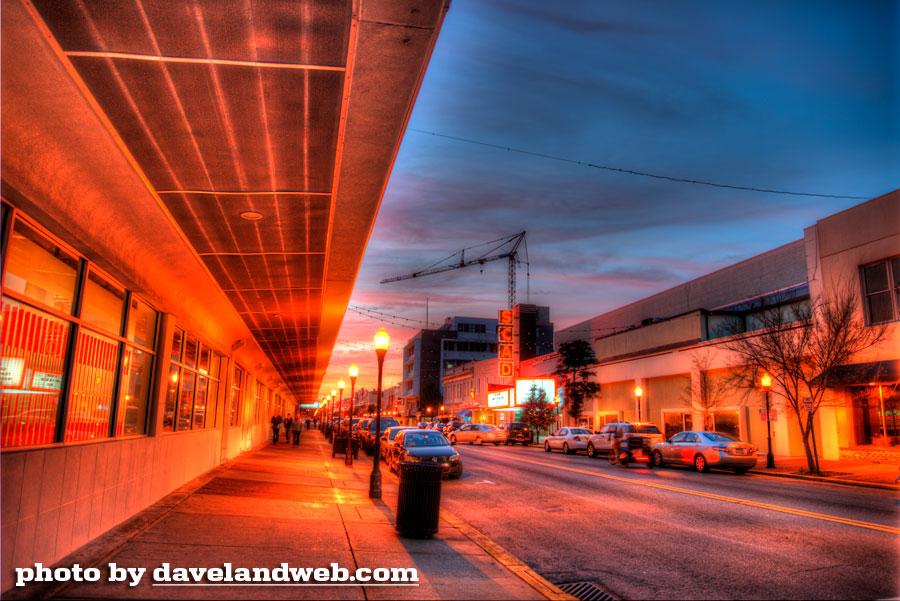 Broughton Street was and still is the heart of shopping in the historic downtown area of Savannah, Georgia. On a recent trip to my favorite southern city I snapped these photos. The first one was a fortunate shot that I captured just as the sun was beginning to set. The building on the left is the Savannah College of Art & Design (aka SCAD) Jen Library. In its former life, it was the Maas Brothers department store. I had never noticed this insect that hangs from the ceiling of the entry area before; not sure if it was new or if I had just been careless on my previous walks through this corner of town.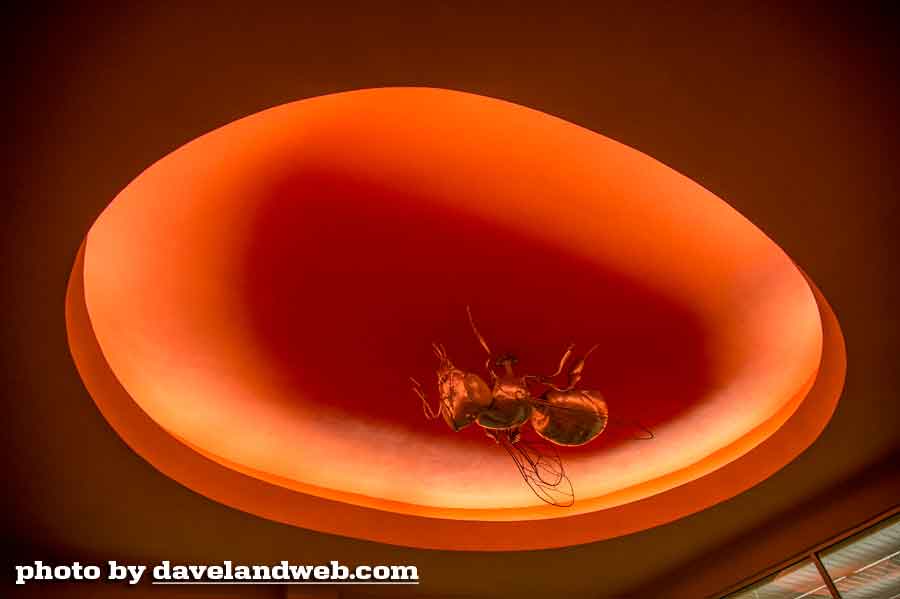 Moving a little further down the street we come to SCAD's Trustees Theater, which originally opened in 1946. Today it hosts Savannah Film Fest screenings and Savannah Music Festival concerts.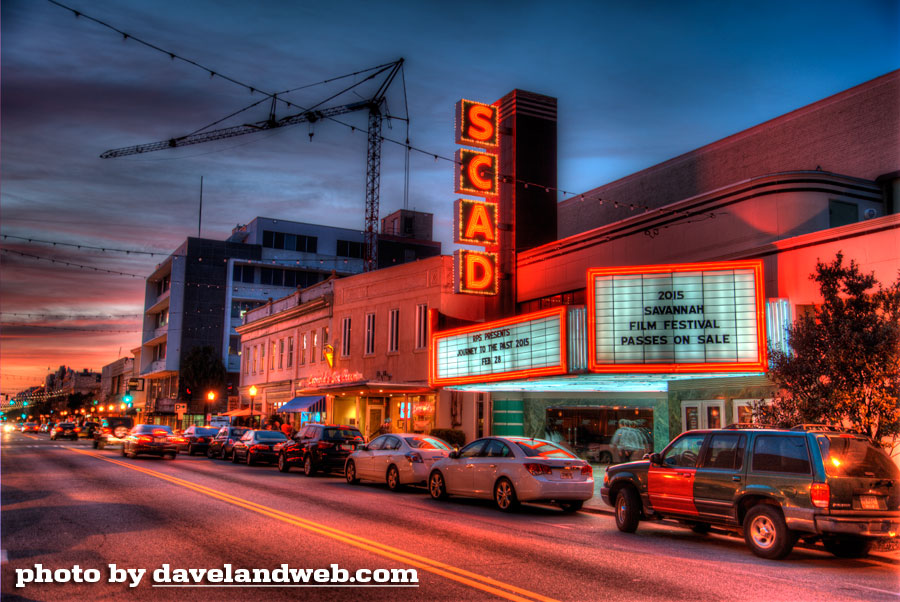 The Paris Market Cafe is a newer addition to the area.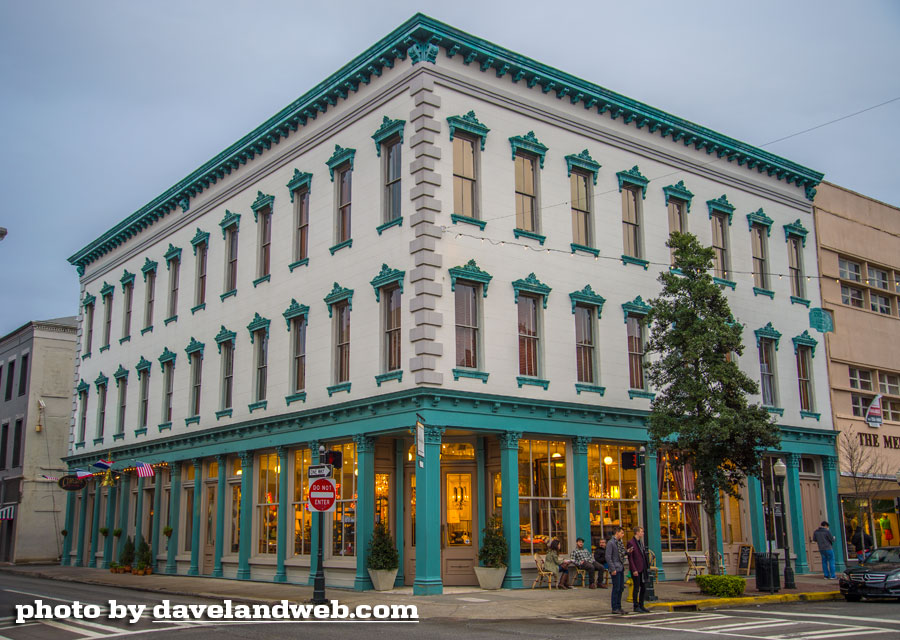 Imagine an upscale Pier One Imports with a cafe and you pretty much have this very quaint shop. I actually did like the merchandise carried within.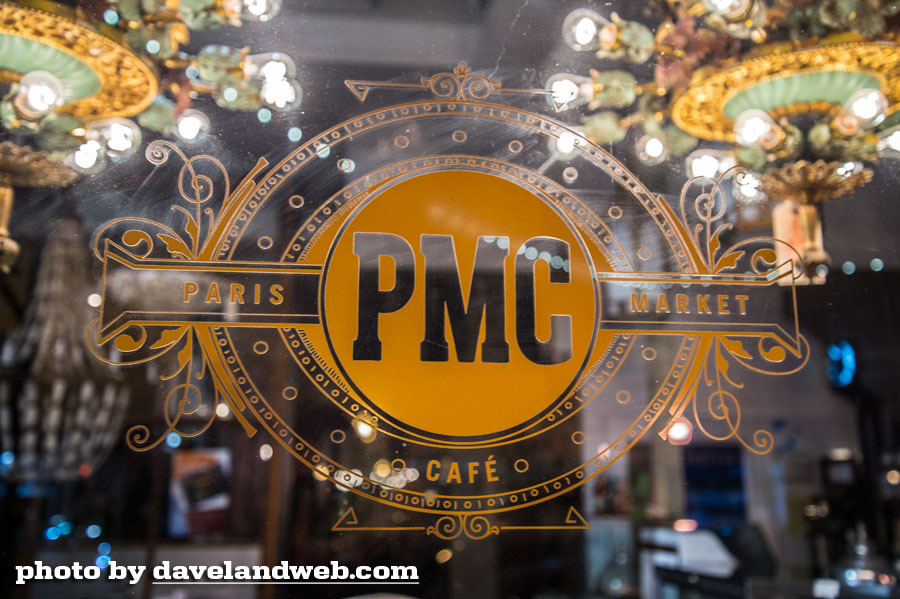 Another Savannah retail favorite for me is the Savannah Bee Company.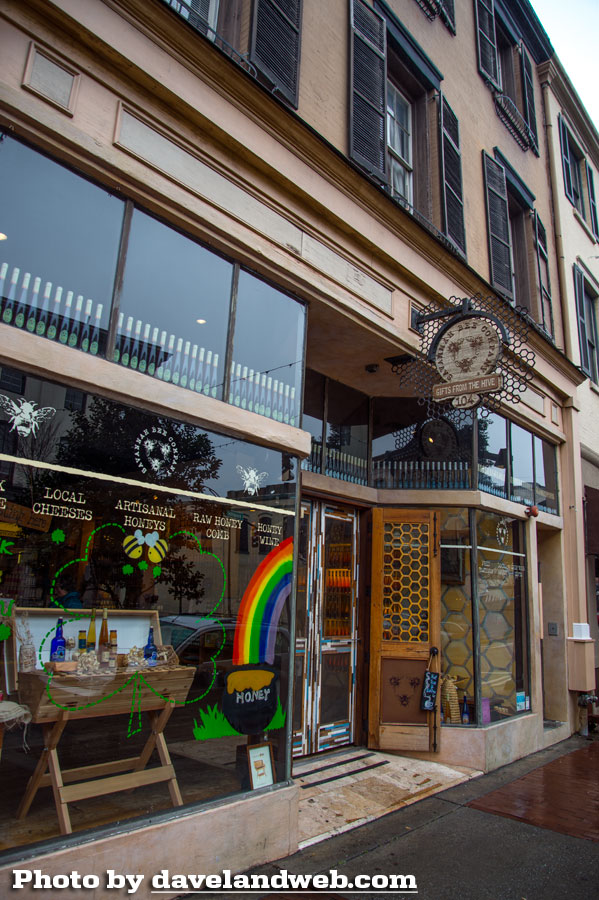 Pretty cool honeycomb signage!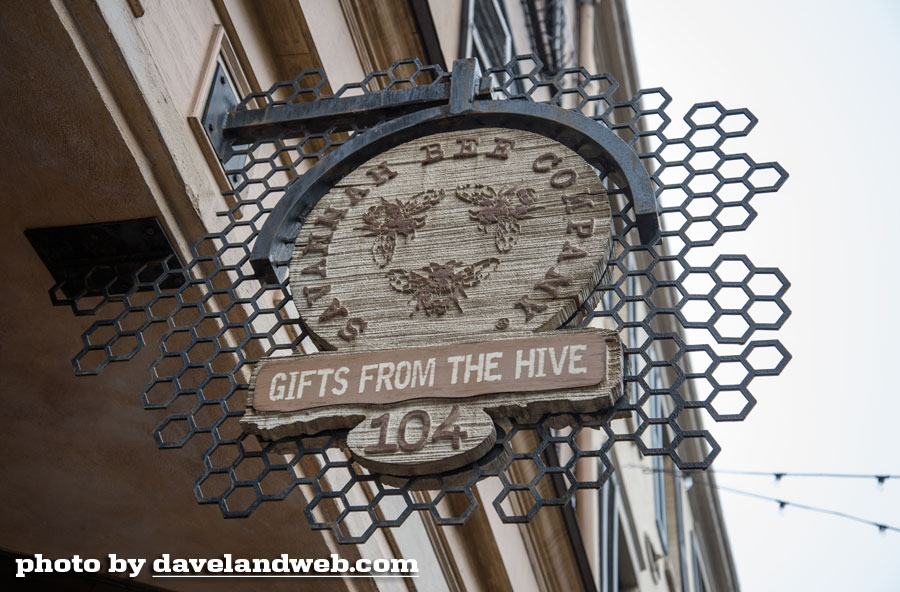 They have all kinds of products here, including health & beauty, apparel, wine, children's items…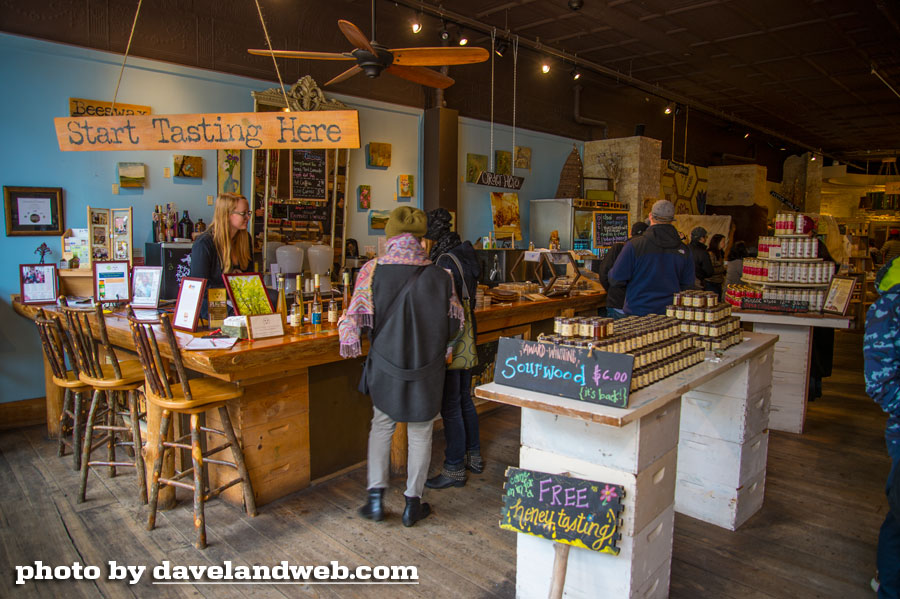 and of course honey. Loved the way the light illuminated these beautiful bottles.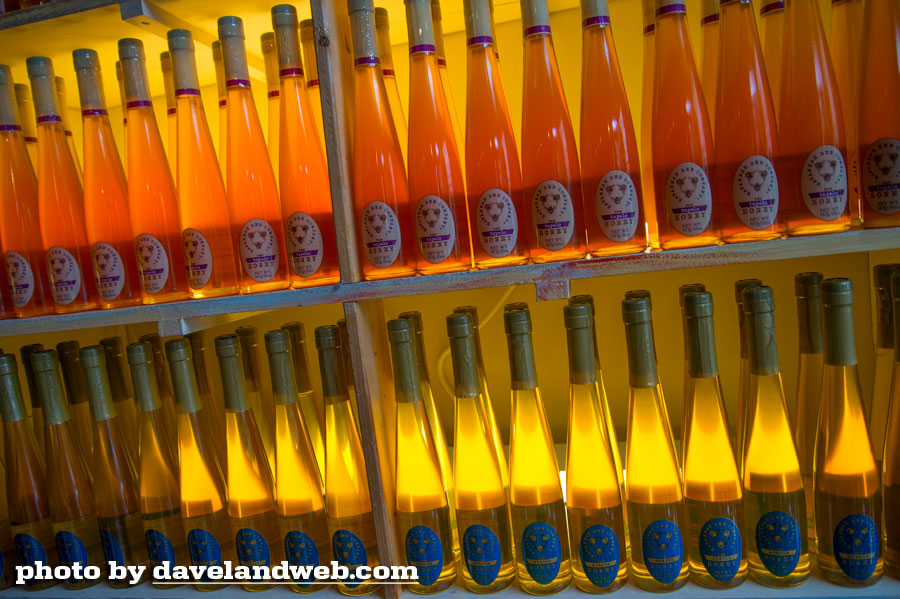 Last but not least is Levy Jewelers, a Savannah staple since 1900.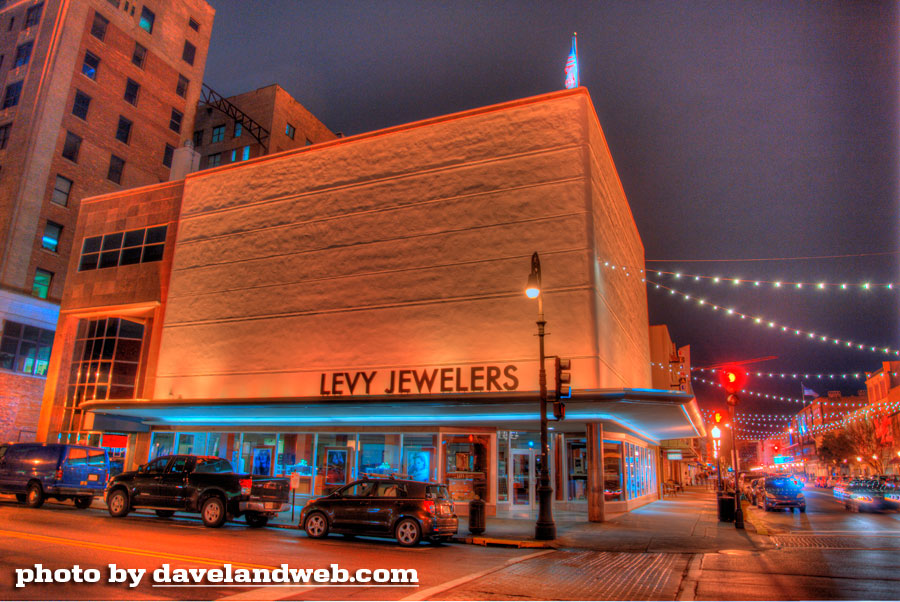 They expanded into this new Broughton Street location a few years back.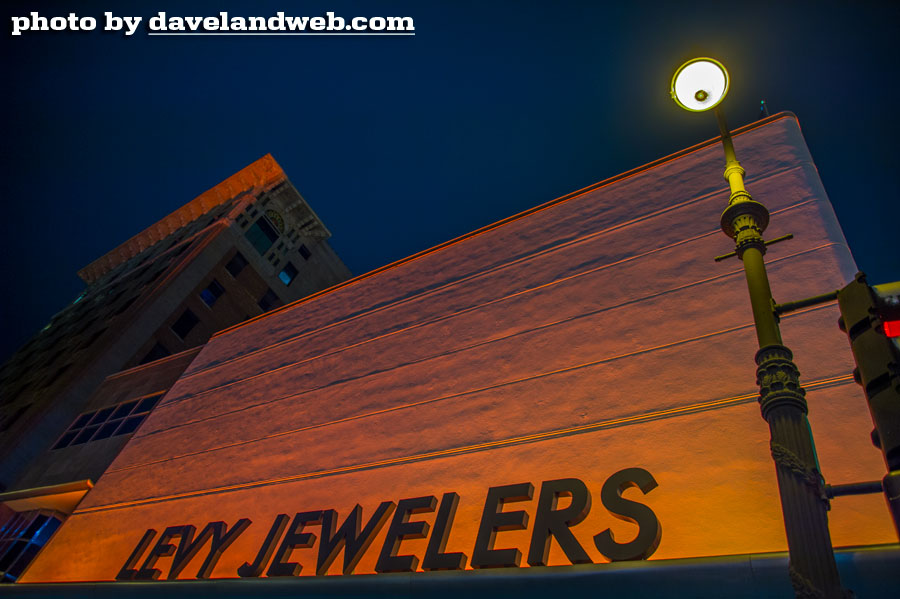 The signage for Savannah's best gym is practically invisible because it is also the location for Kayak Cafe: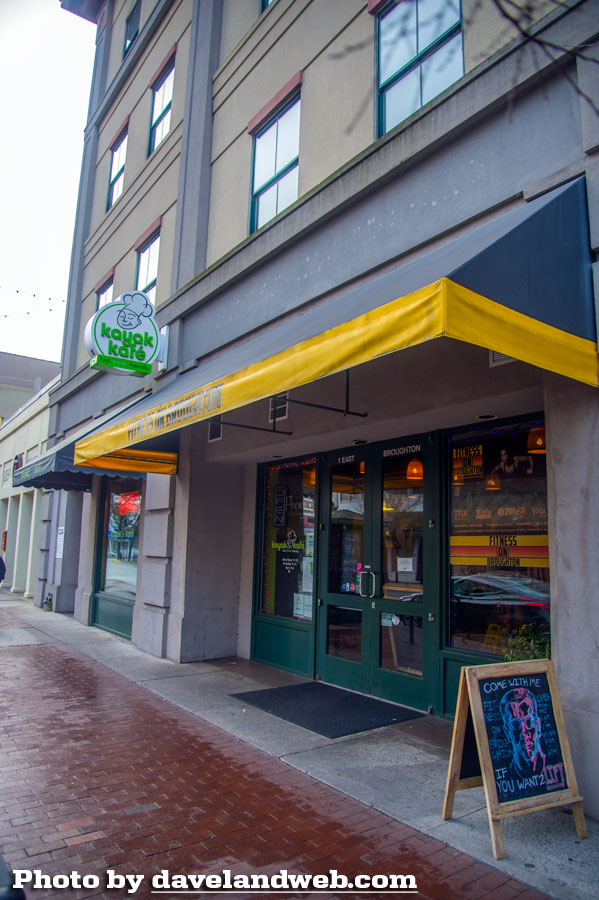 so they put this creative A-Frame out on Brought to attract customers: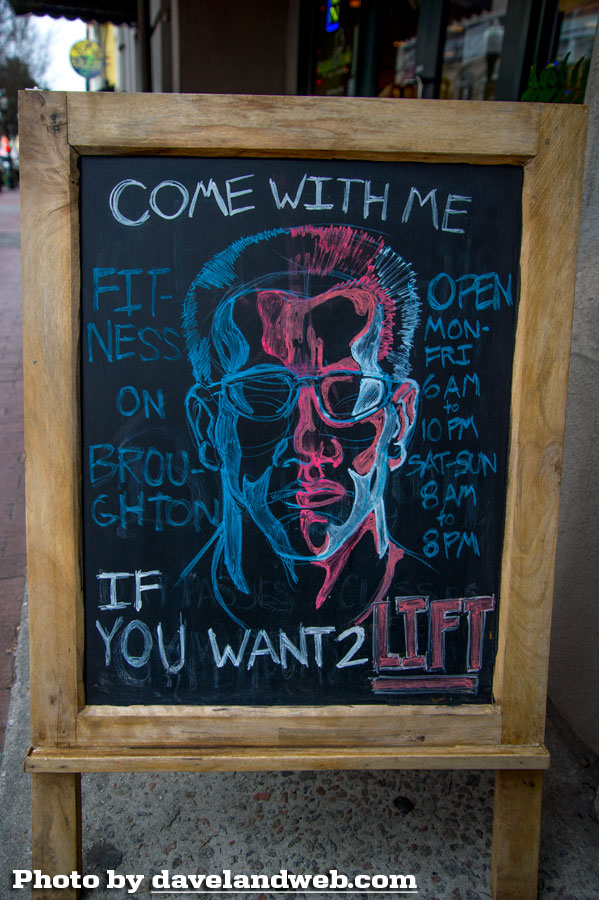 It really is a fantastic gym and I was glad to be able to work out during my last trip.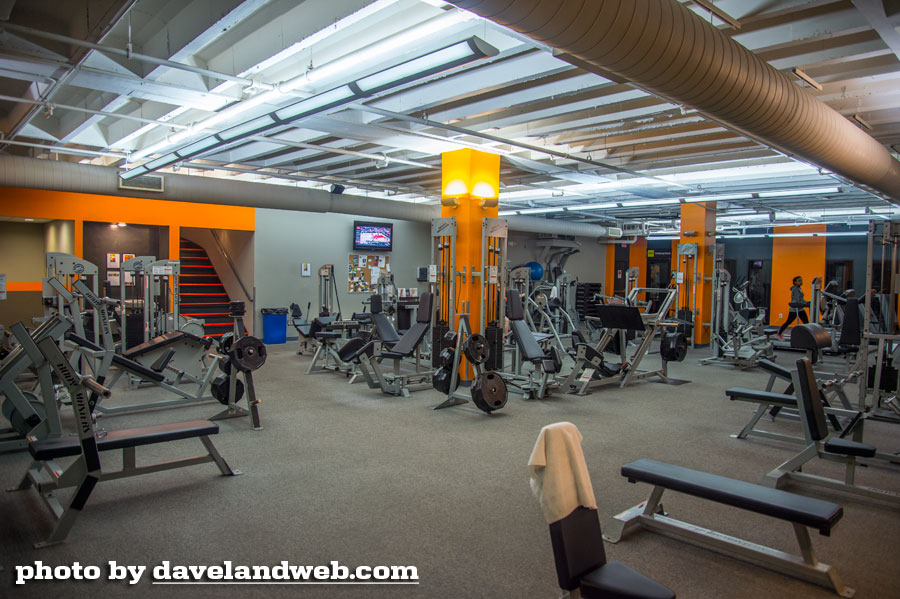 Ready to go shopping? See more Daveland Broughton Street in Savannah photos at my
main website.