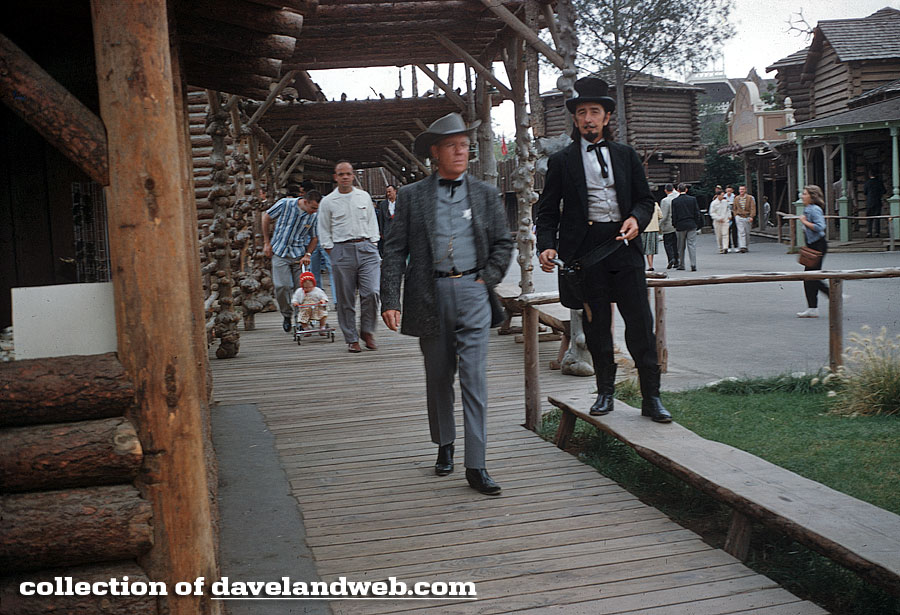 Something about Black Bart really gets to me; I love seeing old photos with him creeping through Frontierland. Surprisingly enough, Sheriff Lucky is walking right alongside of him. Lucky must have been going faster as he is a tad blurry. This shot is from October 27, 1956.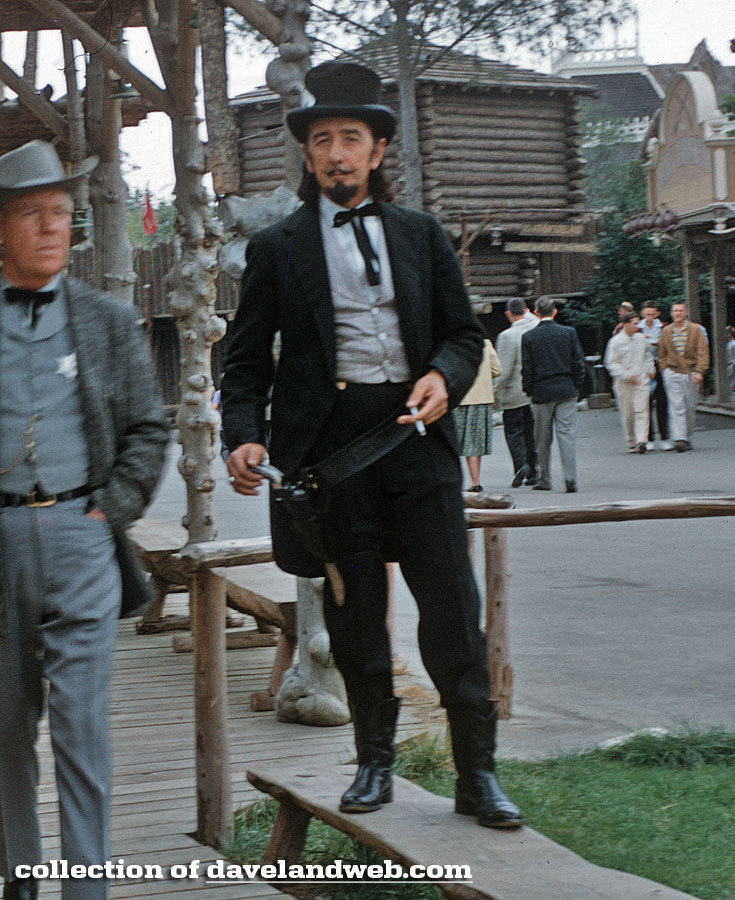 This September 2009 photo is the closest in my collection to matching the location of where these two were standing.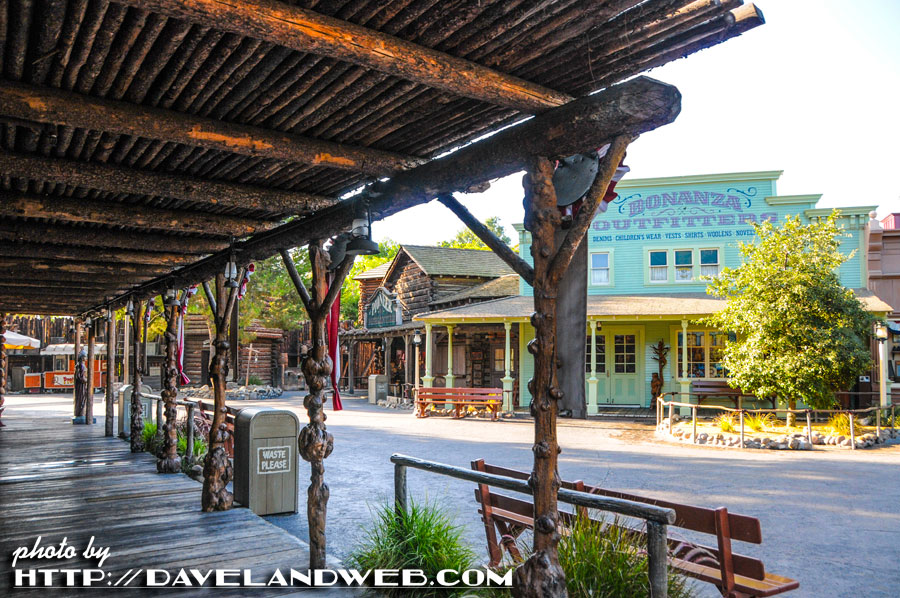 See more Daveland vintage & current Disneyland Frontierland photos at my
main website.