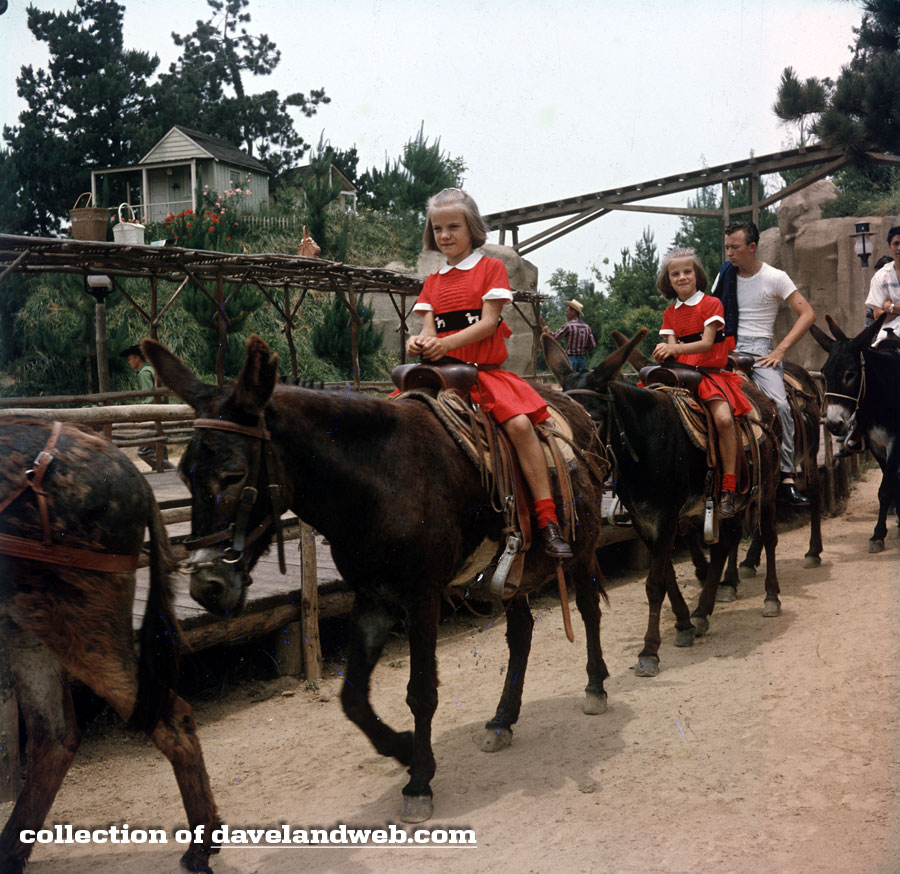 These twin girls from 1959 dressed in matching fire engine red dresses look like something straight out of "The Omen." I wonder if the pack mules sense the danger lurking?
Talk about a more innocent time…can you imagine leaving a purse or wallet in the line queue of an attraction today while you went for a spin?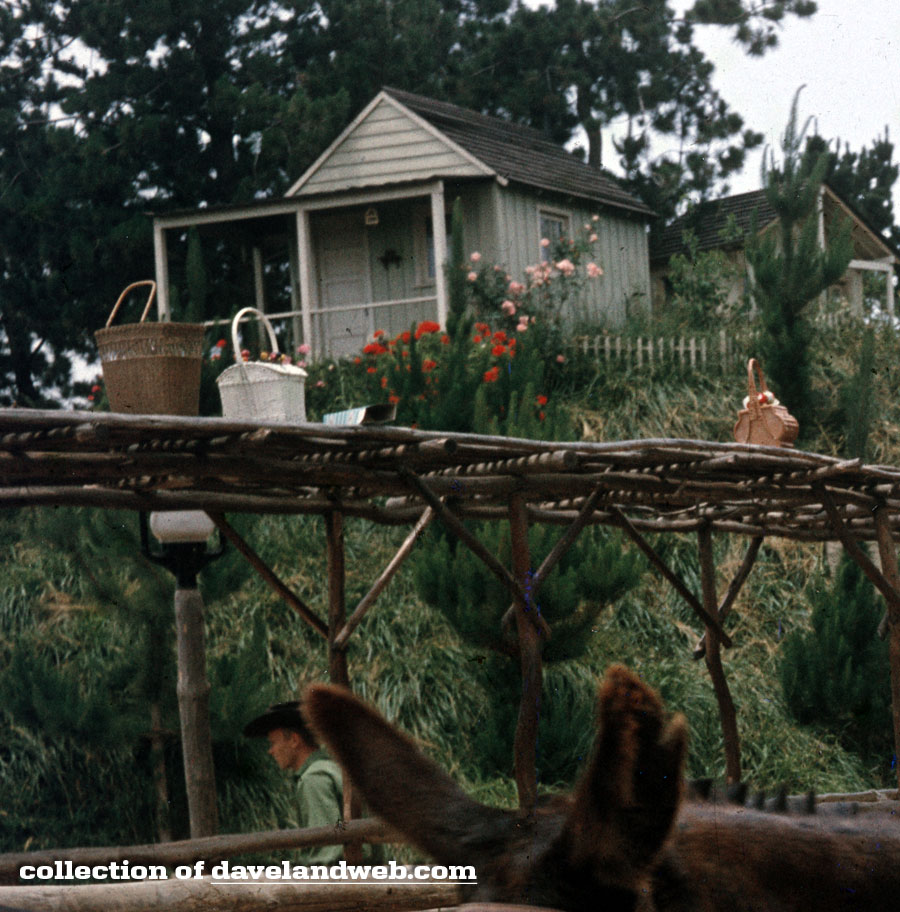 Woe to the guest who would have tried to steal anything from these little girls; one look and they'd be reduced to ash.
Saddle up a pack mule and ride on over to my
main website for more.
Follow my Daveland updates on
Twitter
and view my most recent photos on
Flickr
.