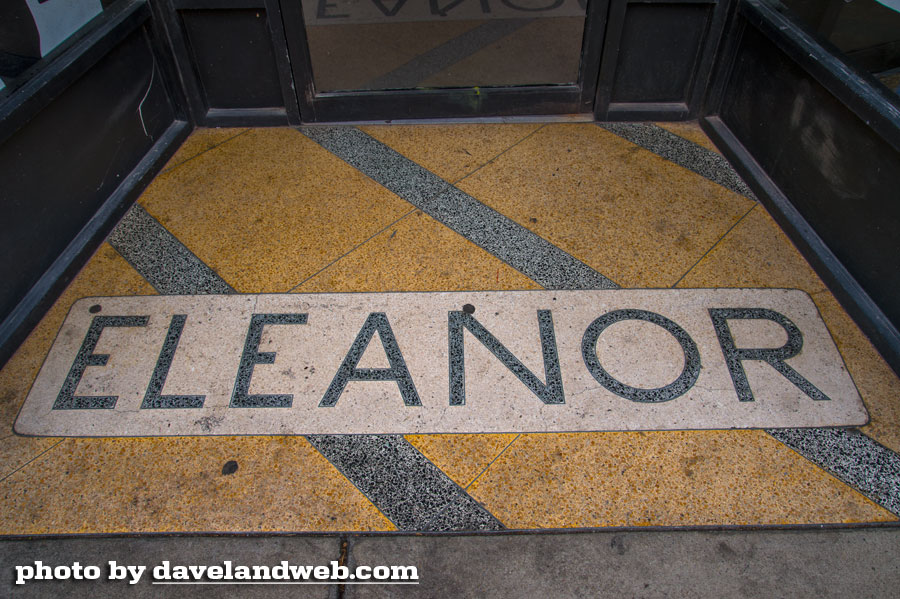 In Savannah, Georgia, Broughton Street was (and still is) the Main Street of this historic southern city. Many of the businesses have changed over the years, but if you look at many of the entrances, you can see the calling cards of the former inhabitants. The terrazzo below belongs to what was once a theatre; now it's a bar.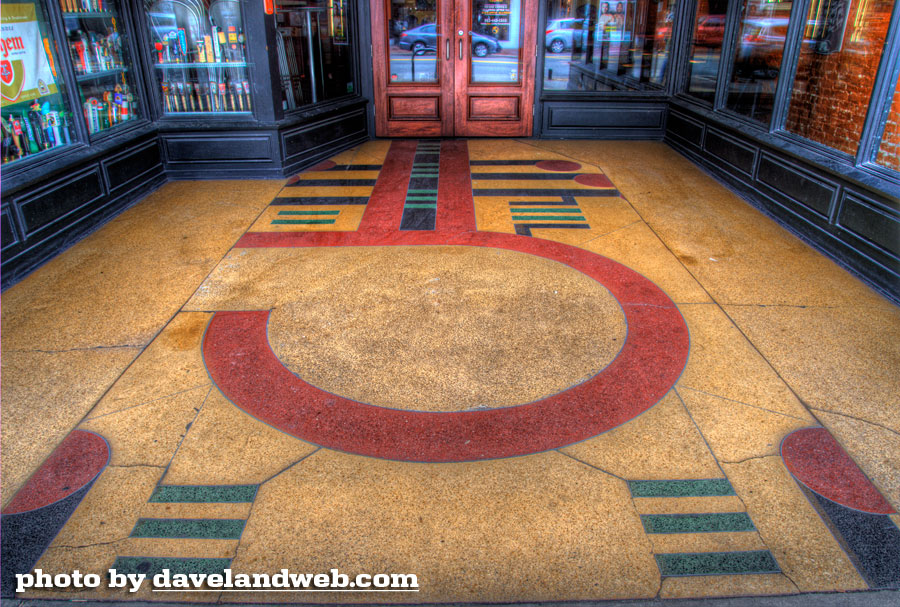 Dr. Sewell left the building many years ago, but his tile still remains.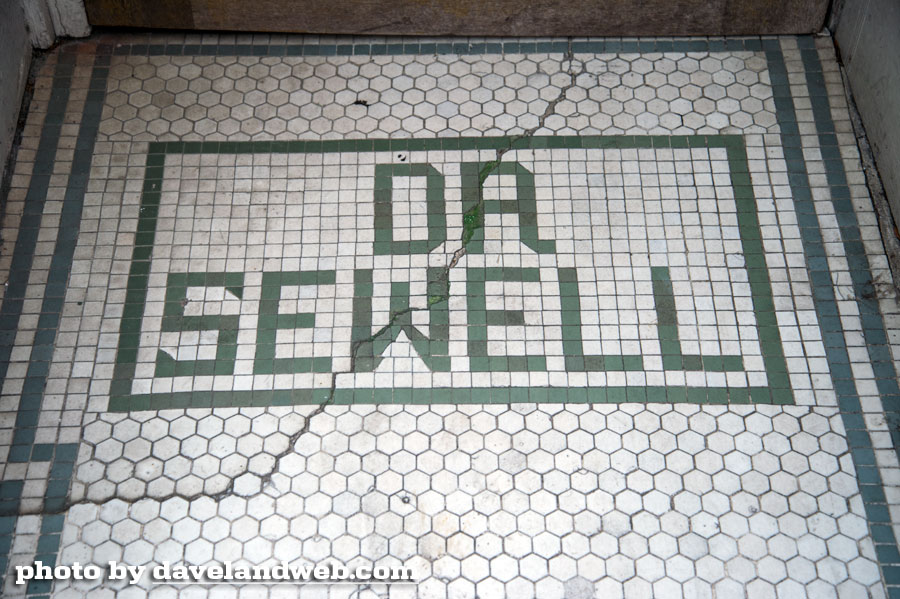 This poor tile has lost its identity. All we know is that it was once a department store…just not sure which one.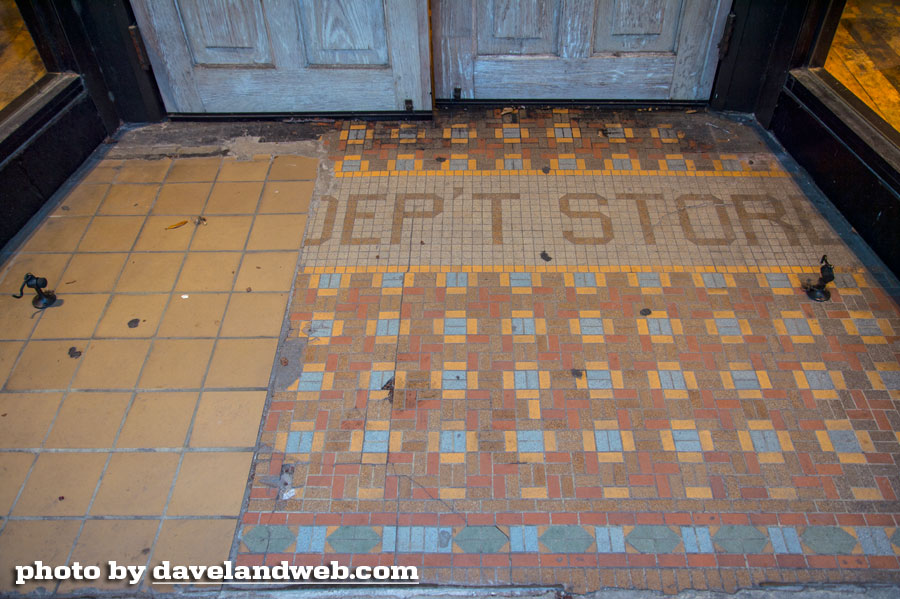 Anyone know what "H" is for?
Subway moved into where Woolworth's once was; sure am glad that they chose to keep the tile.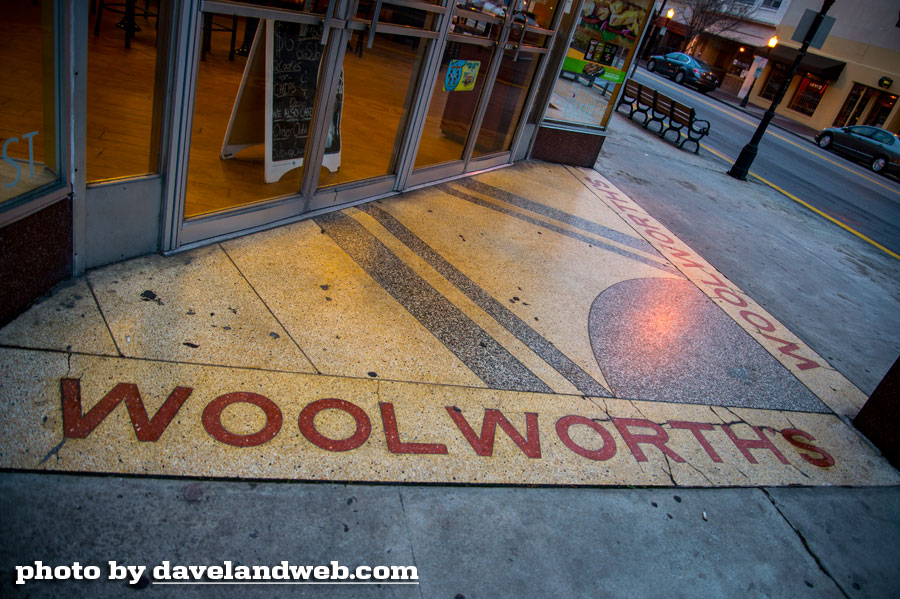 I couldn't even begin to guess what business Hardy was; did they sell steers?!?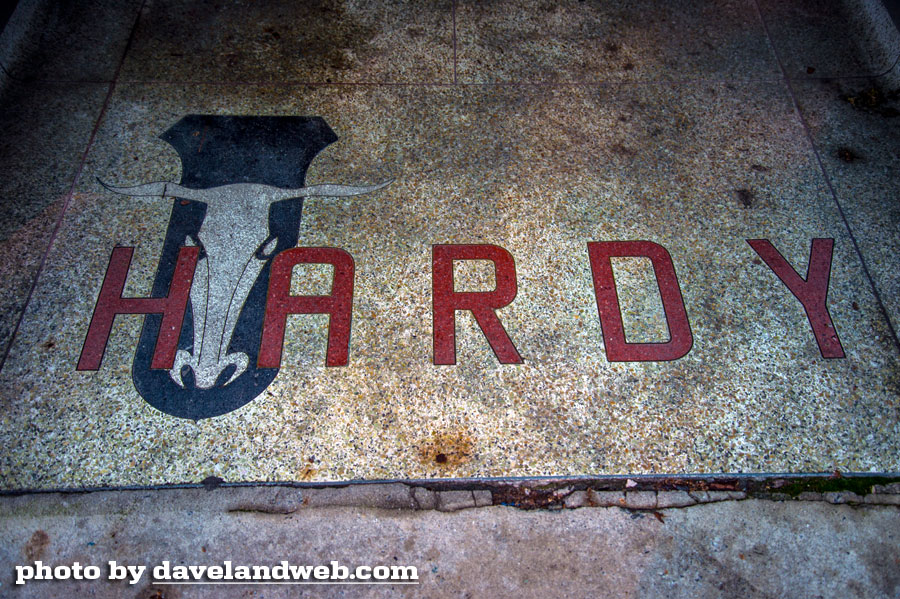 Amazingly enough, Globe Shoe Company is still around. Like 'em on
Facebook
and help their tile entrance stay around for another 100 years (they began back in 1892!).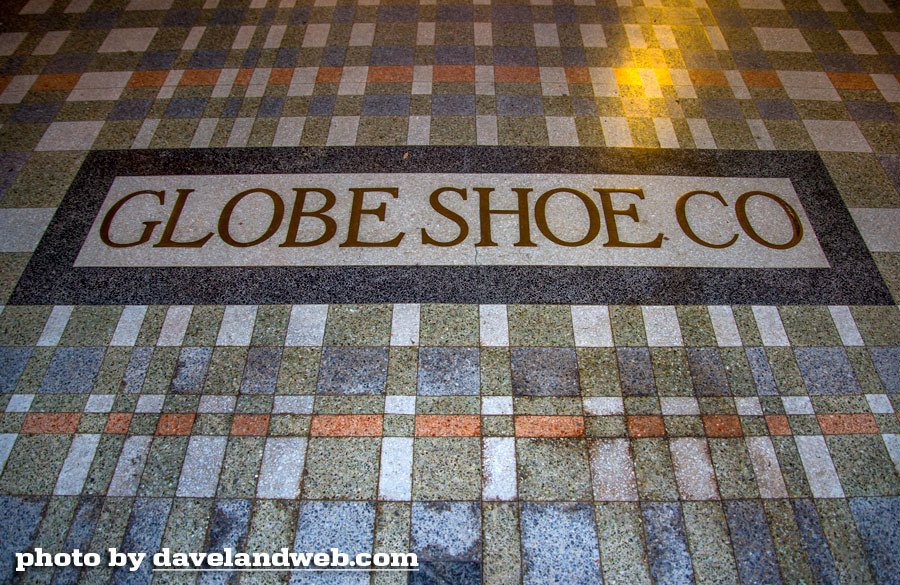 Never heard of Karpf…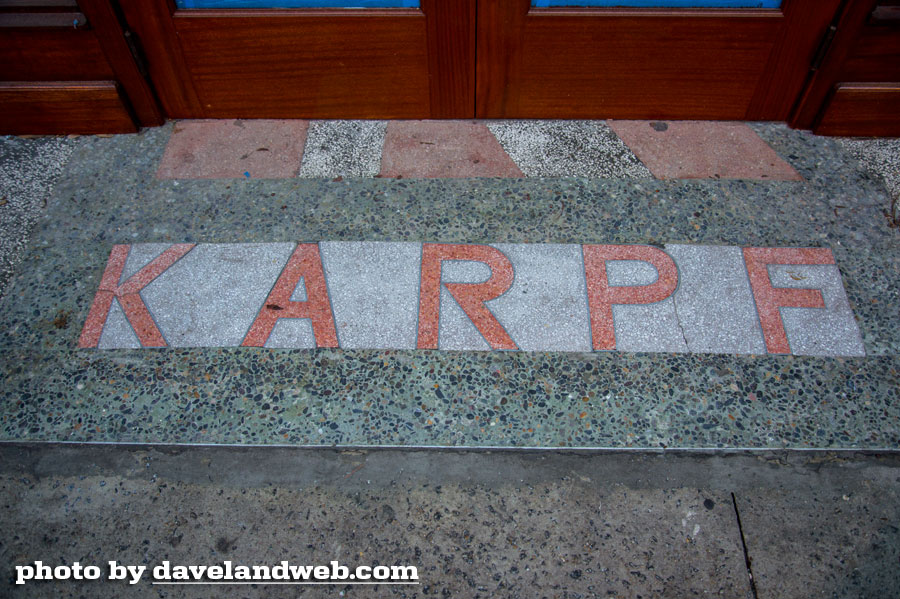 but I am definitely aware of J.C. Penney, which is still around…just not on Broughton Street.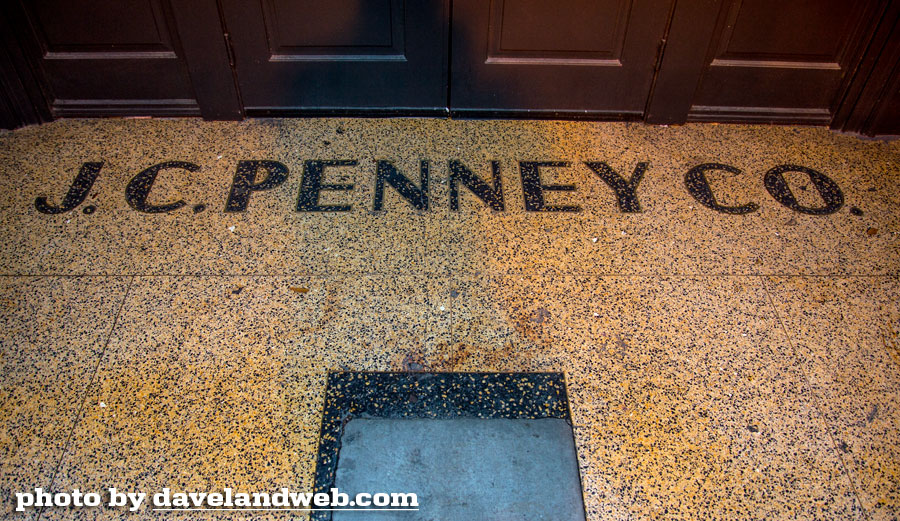 Poor Moskin's; the blue painter's tape would lead me to believe that its tile might be nearing the end of the road.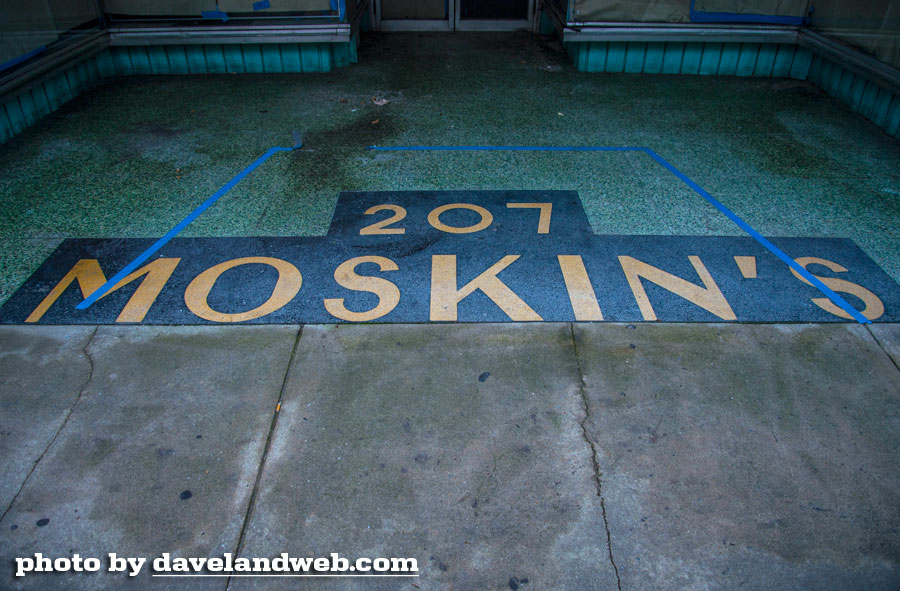 See more Daveland Broughton Street in Savannah photos at my
main website.