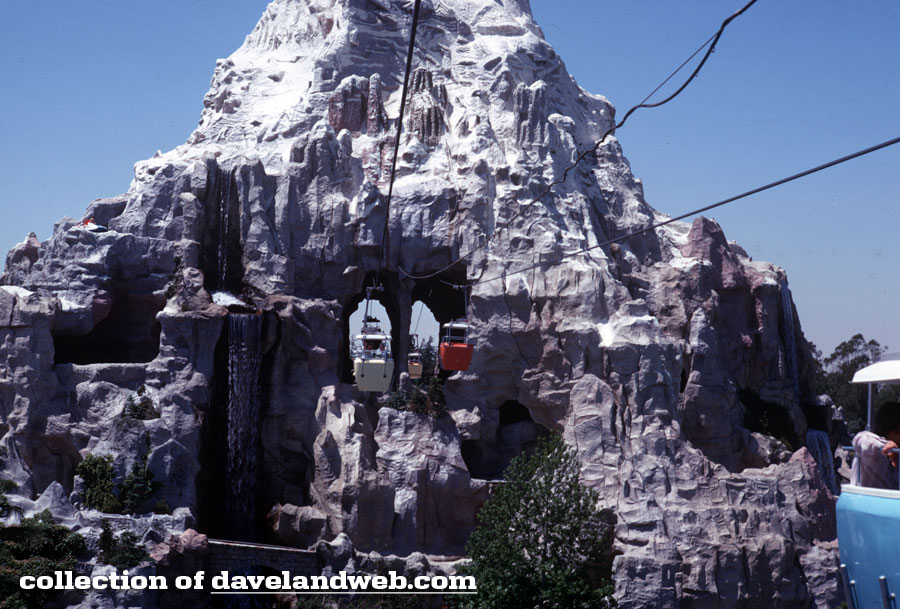 Soar with me over Disneyland via this series of 1970s images taken from the Skyway. Beginning in Tomorrowland, our square-shaped bucket sails towards the Matterhorn, which at one time had two holes to accommodate the Skyway.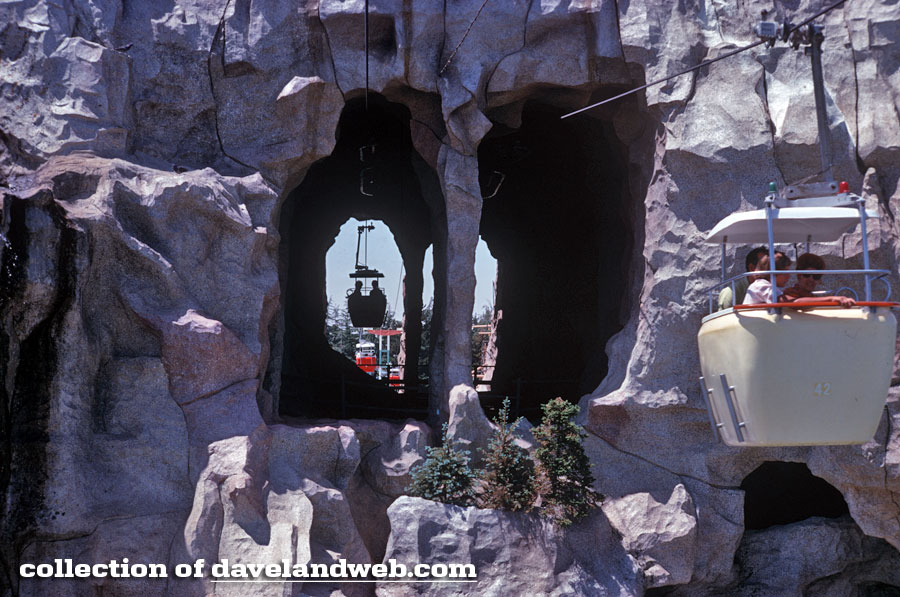 We are now within the Matterhorn; oh if we could only get out and take photos!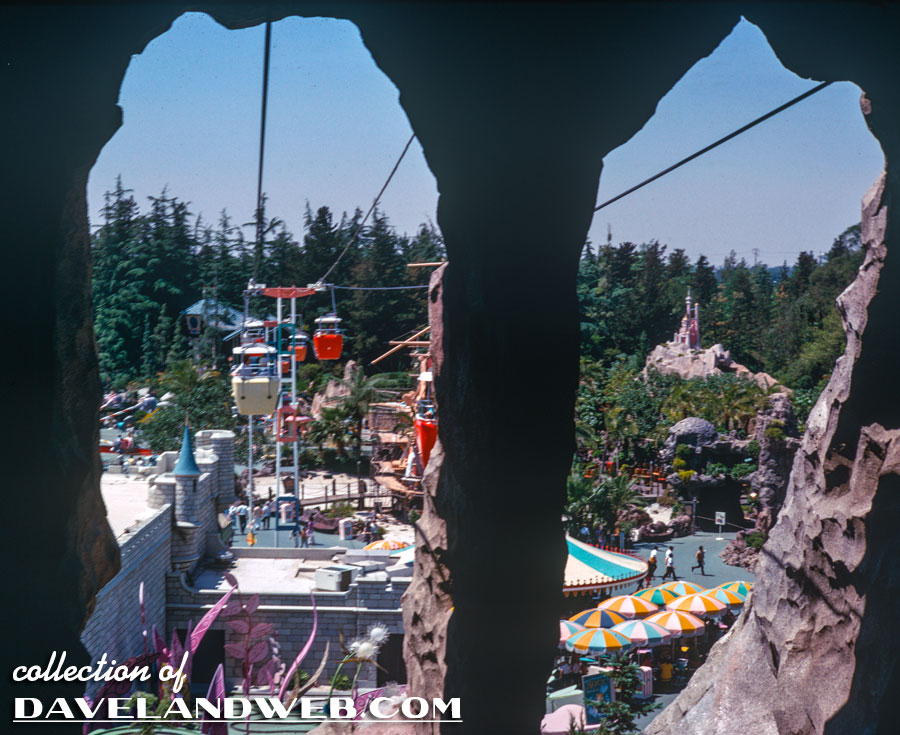 Zooming in for a look at Skull Rock Cove, which appears to have the falls turned off.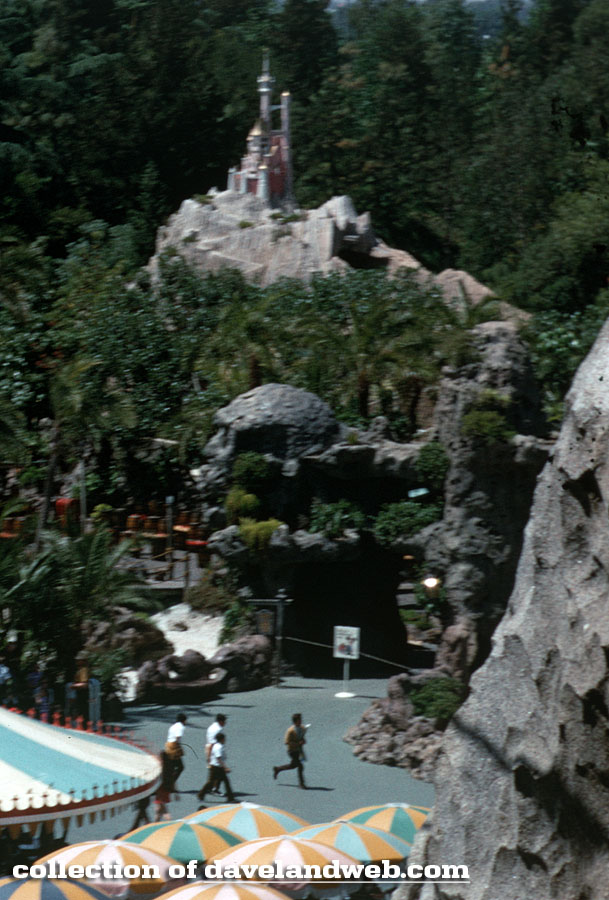 Sunshine on the other side as we approach the Chicken of the Sea Pirate Ship Restaurant.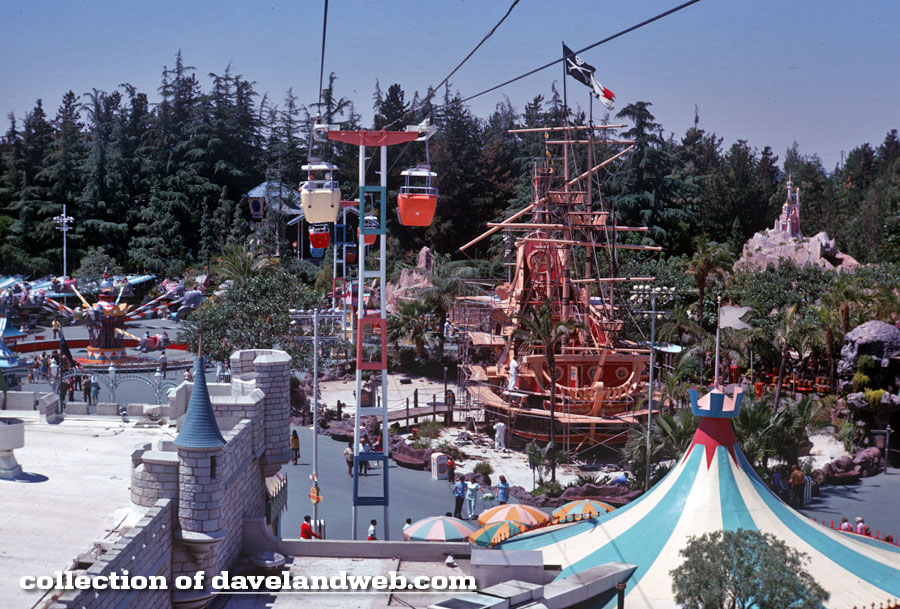 This closeup reveals that yes, there is construction work occurring in this area.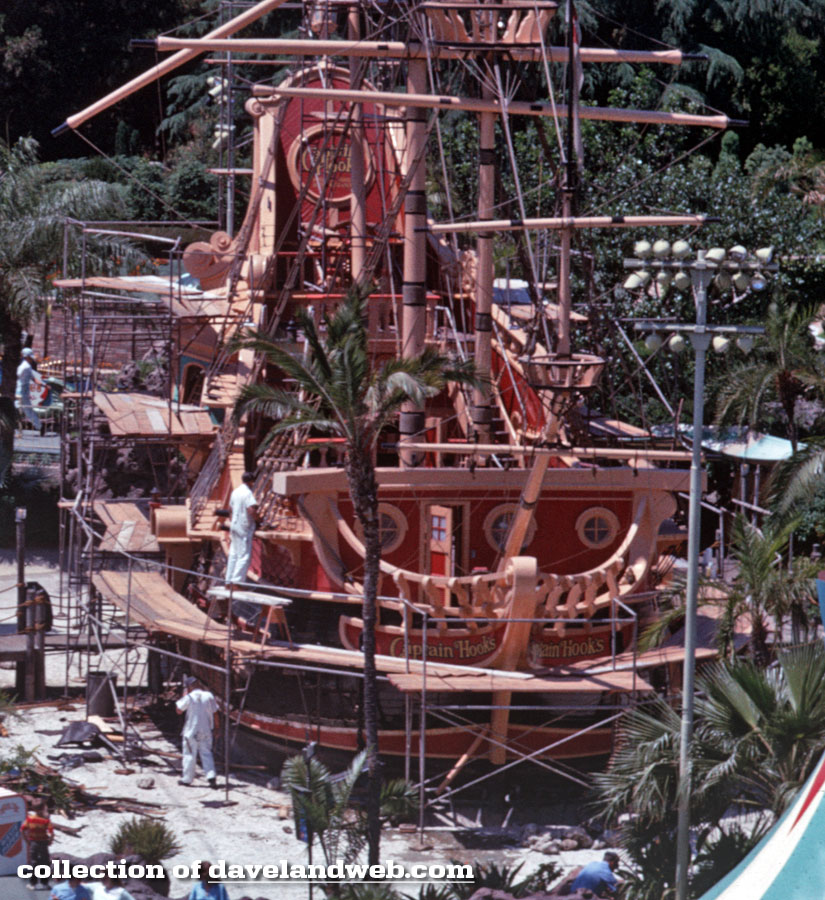 So glad this 1970s photographer took all of these consecutive shots.
Craving more Skyway shots? Ride on over to my
main website and see more photos of the Monorail at Disneyland.