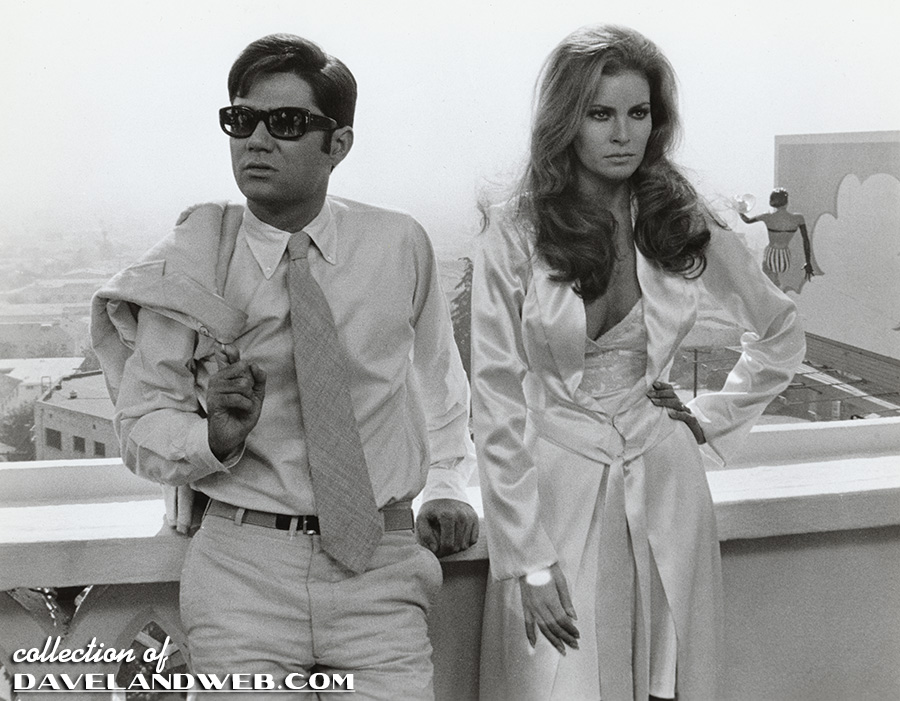 It's Friday the 13th; to get your mind off of this day filled with superstition, I will blog about one of the weirdest films ever made: "Myra Breckinridge." VERY loosely based on a novel by Gore Vidal, "Myra" is the story of Myron (Rex Reed) and his alter ego Myra (Raquel Welch). The two are shown standing on the balcony of the Penthouse Suite of the Chateau Marmont; here's how that very same balcony looks today:

If you look over Raquel's left shoulder…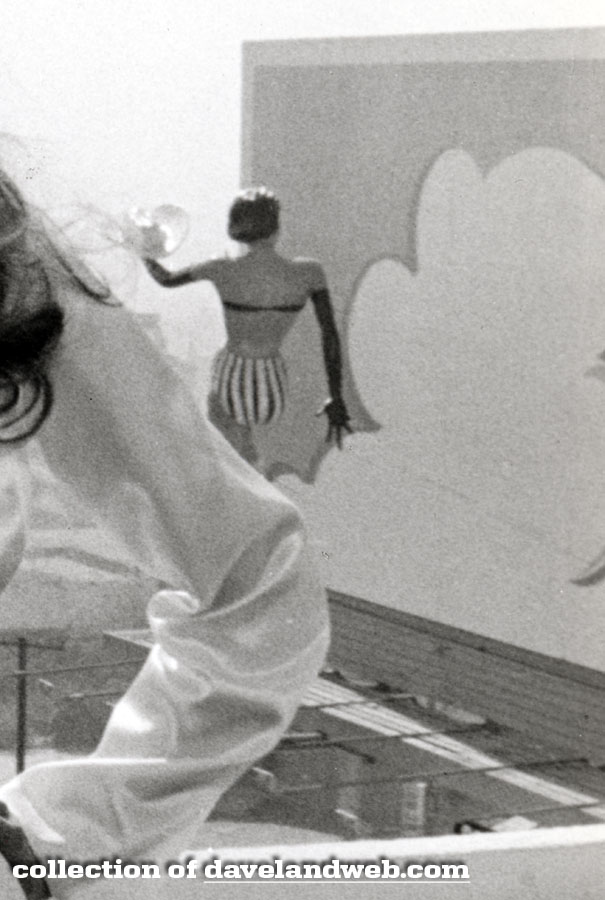 you'll see this rotating statue which promoted the Sahara Hotel from 1957-1966: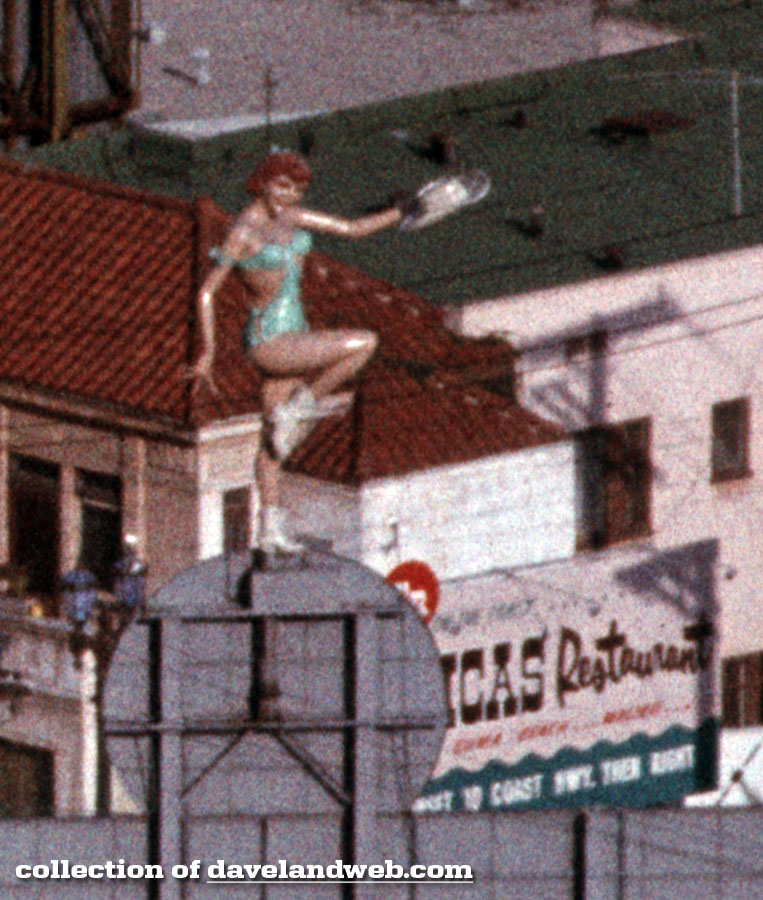 …and also graced the cover of Vidal's novel: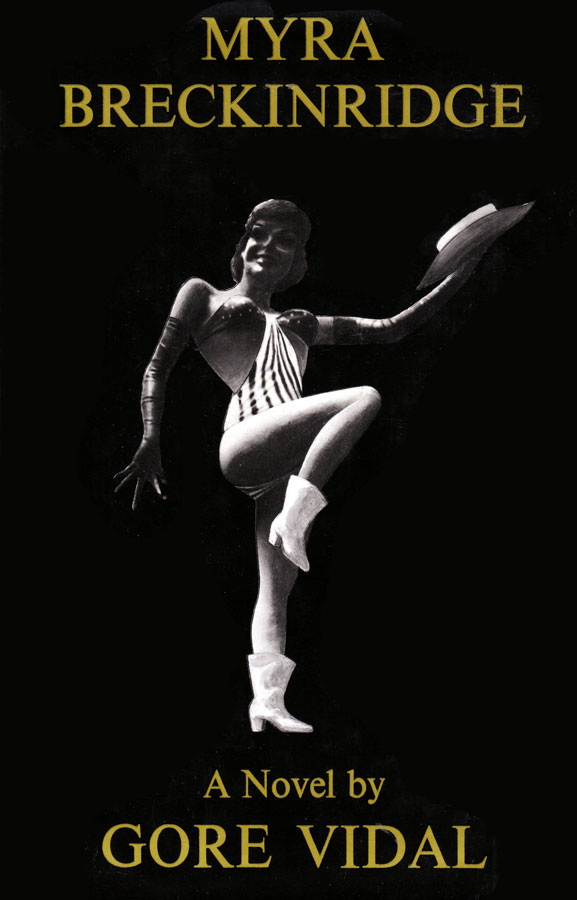 A frame from the movie showing a closeup of the Sahara Girl; Welch is visible on the Chateau balcony:
To publicize the movie, Raquel Welch wore a similar costume: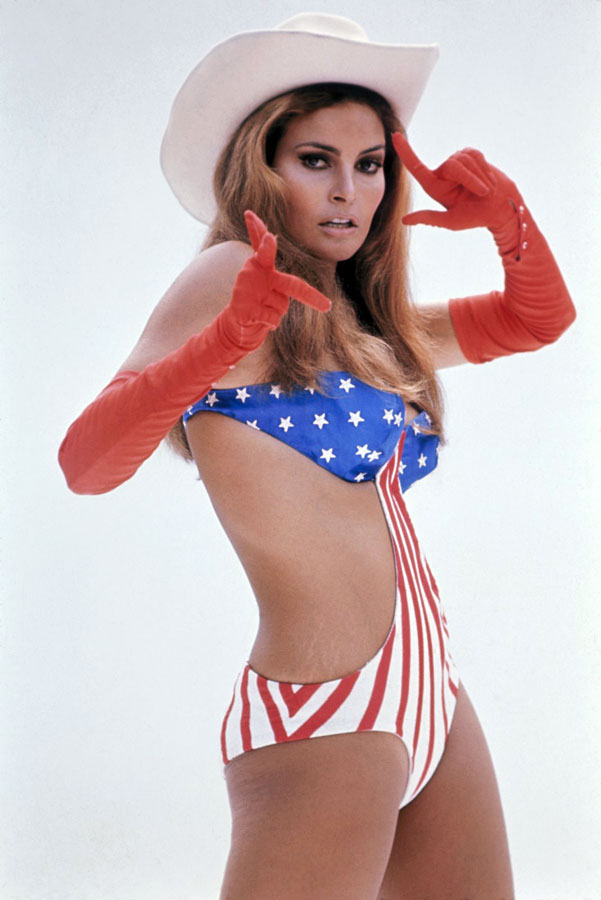 When released, "Myra" lost over a million dollars; today it is a cult classic.
Want to see more Chateau Marmont photos? Head on over to my
main website.
Follow my Daveland updates on
Twitter
and view my most recent photos on
Flickr
.