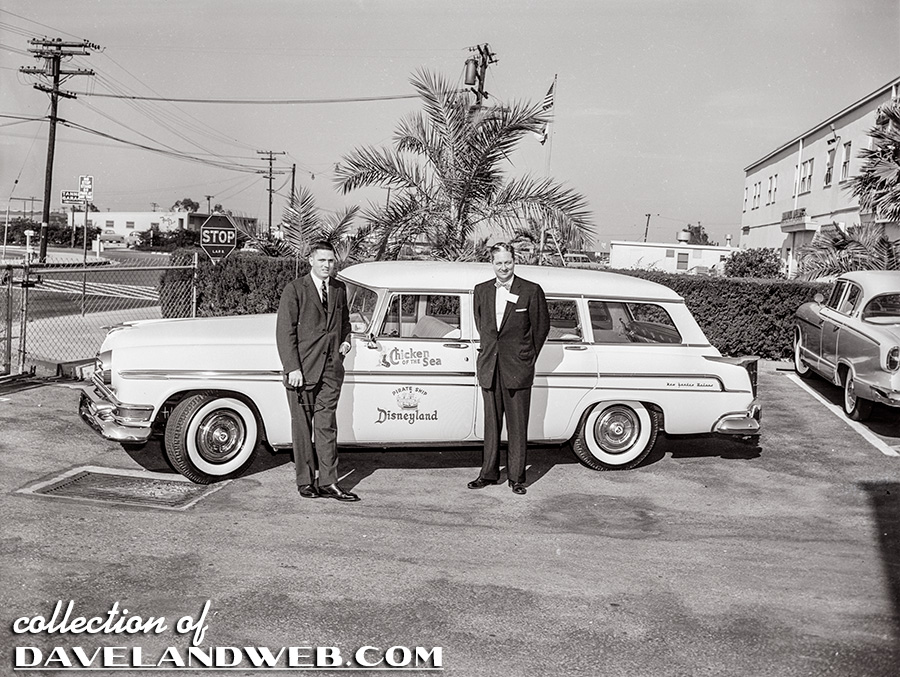 When whining about "lost" Disneyland, I would have to say the thing I miss most about the original park is The Chicken of the Sea Pirate Ship Restaurant. You're probably all sick to death of me talking about how I wish this former Fantasyland restaurant could have been saved, so you'll have to pardon me again as I take my Time Machine on a journey back to when it still loomed merrily over Dumbo. Maybe I could hitch a ride to Disneyland in the official Chicken of the Sea motor car!
I'd also want to get a few shots of the original (translation: rushed to get finished on time) paint scheme, trimmed in a bright white: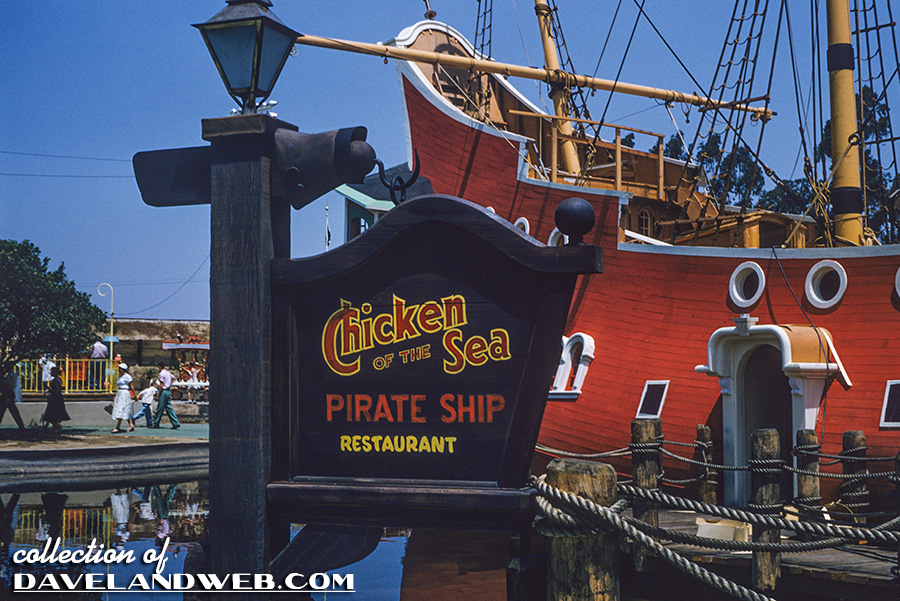 Plenty of characters I'd want to get to know on the ship as well, such as Paco the talking parrot: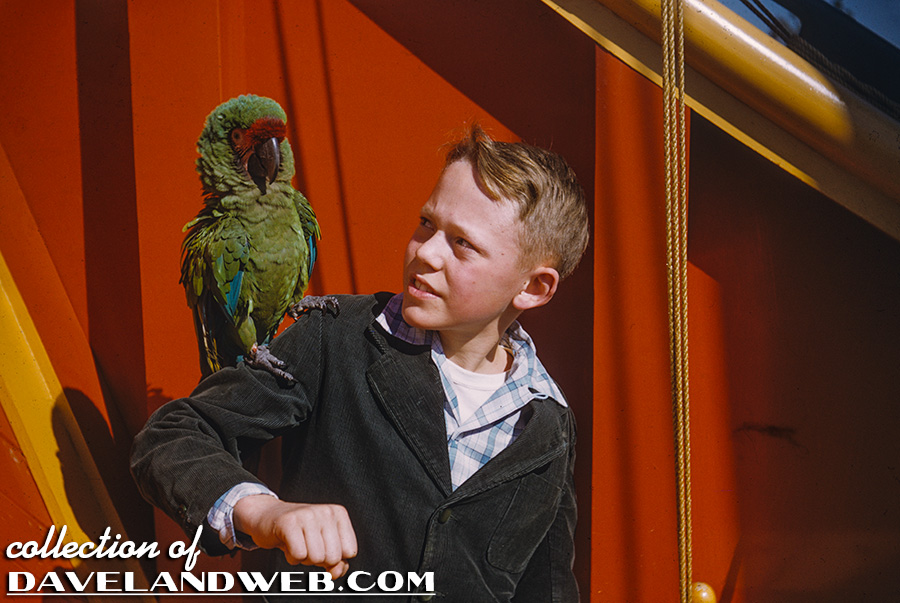 ...and this peg-legged pirate—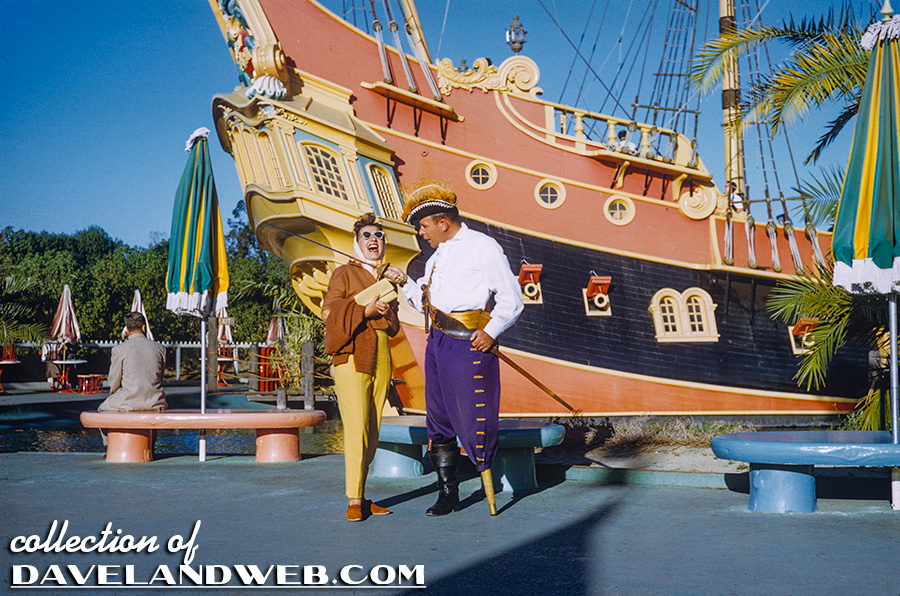 ...who got to hob-nob with Walt Disney himself when this area was plussed with more detailed thumbing. Here are a few shots from when the incredible Skull Rock Cove area was unveiled in 1960: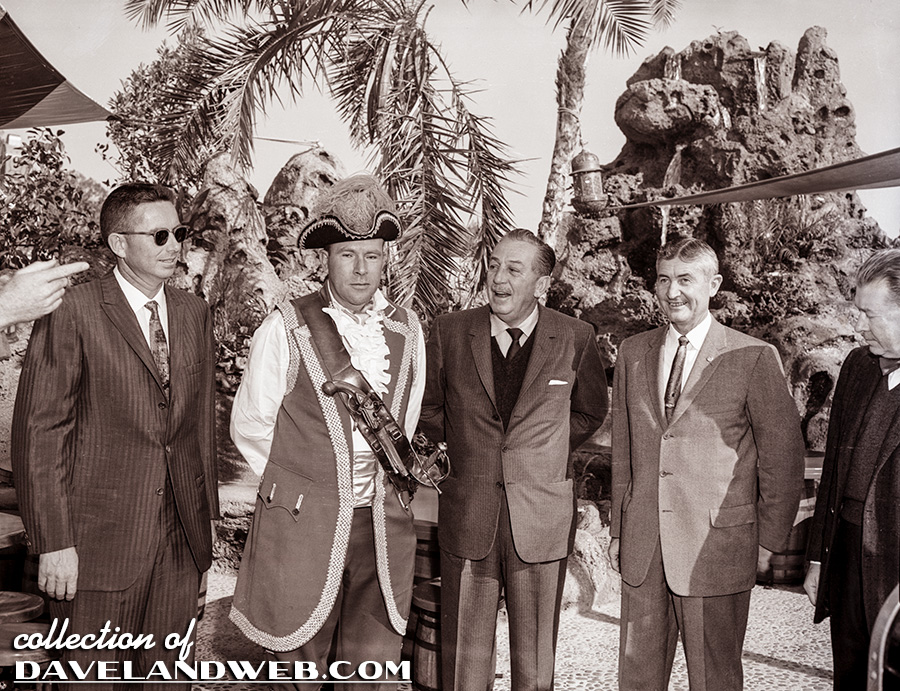 And here it is, the signature item...a Tuna Boat!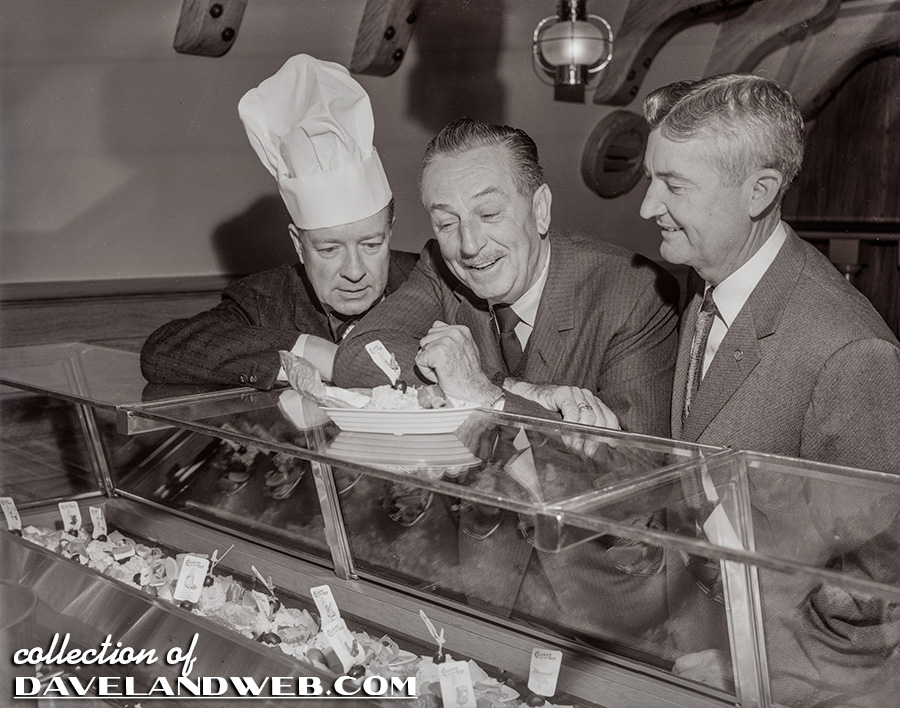 I think Walt is at a loss for words, staring at the Tuna Boat in his hands: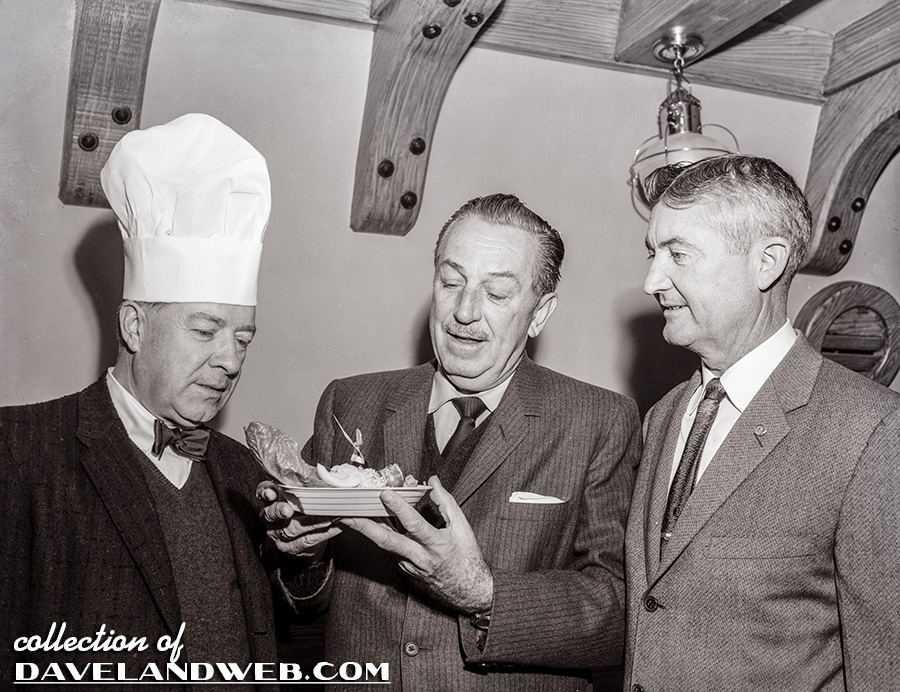 A few shots of Walt licking his lips in anticipation of his first taste: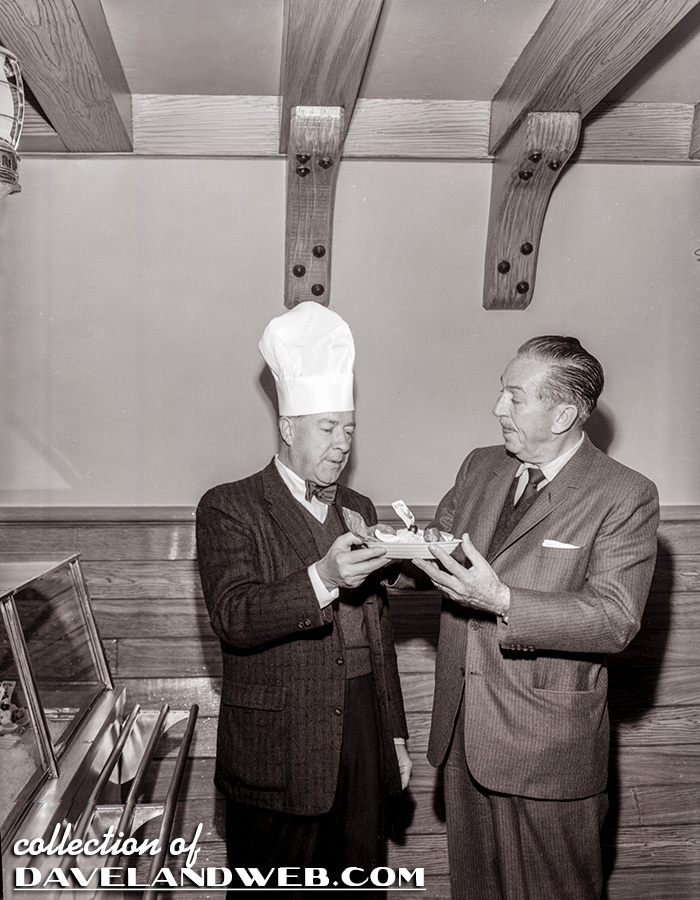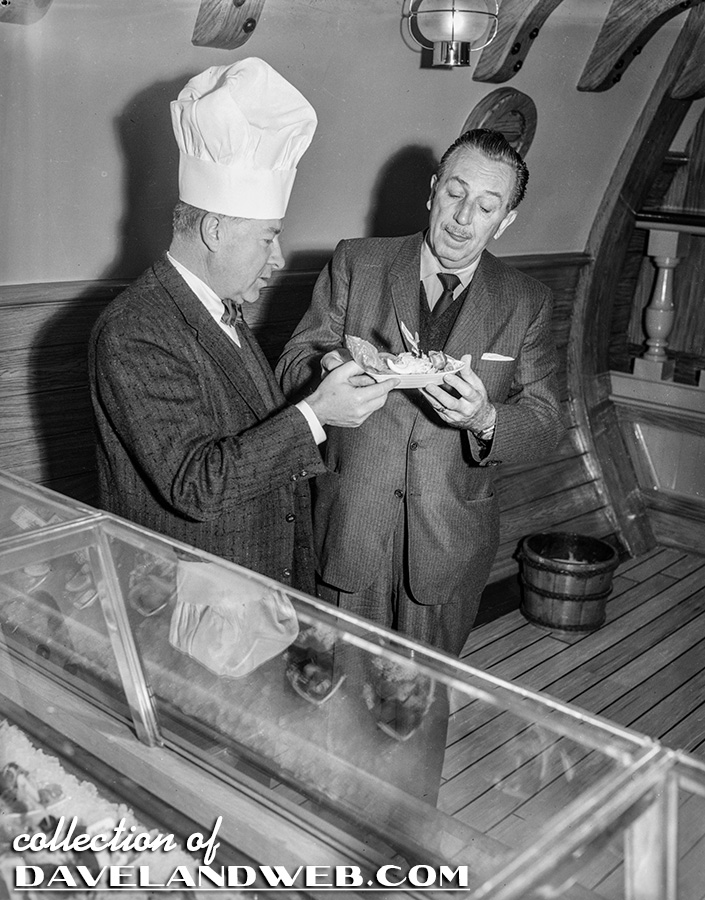 An April 1963 shot of the impressive Skull Rock Cove: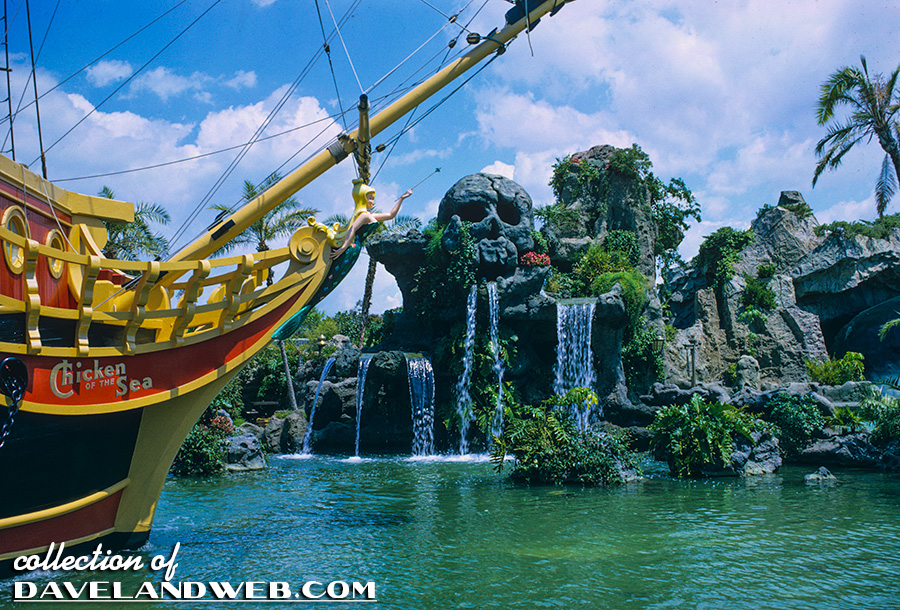 June 1965: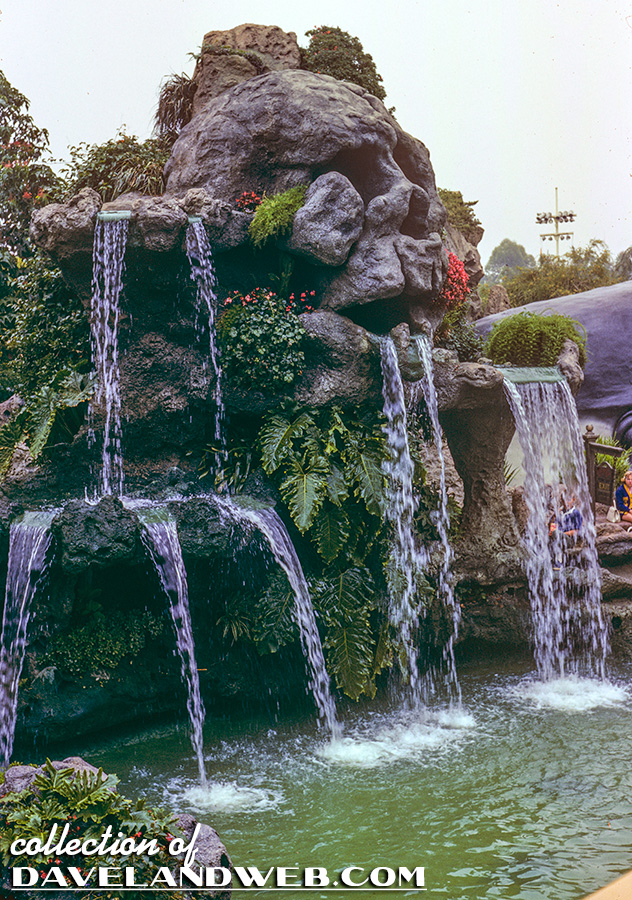 A September 1964 view from the Skyway: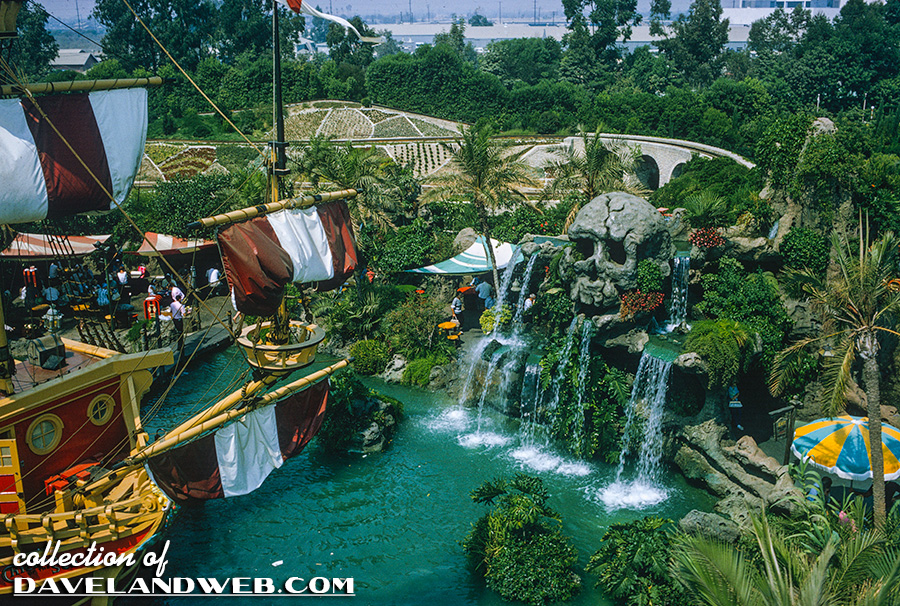 No trip to the past would be complete without a journey below the deck: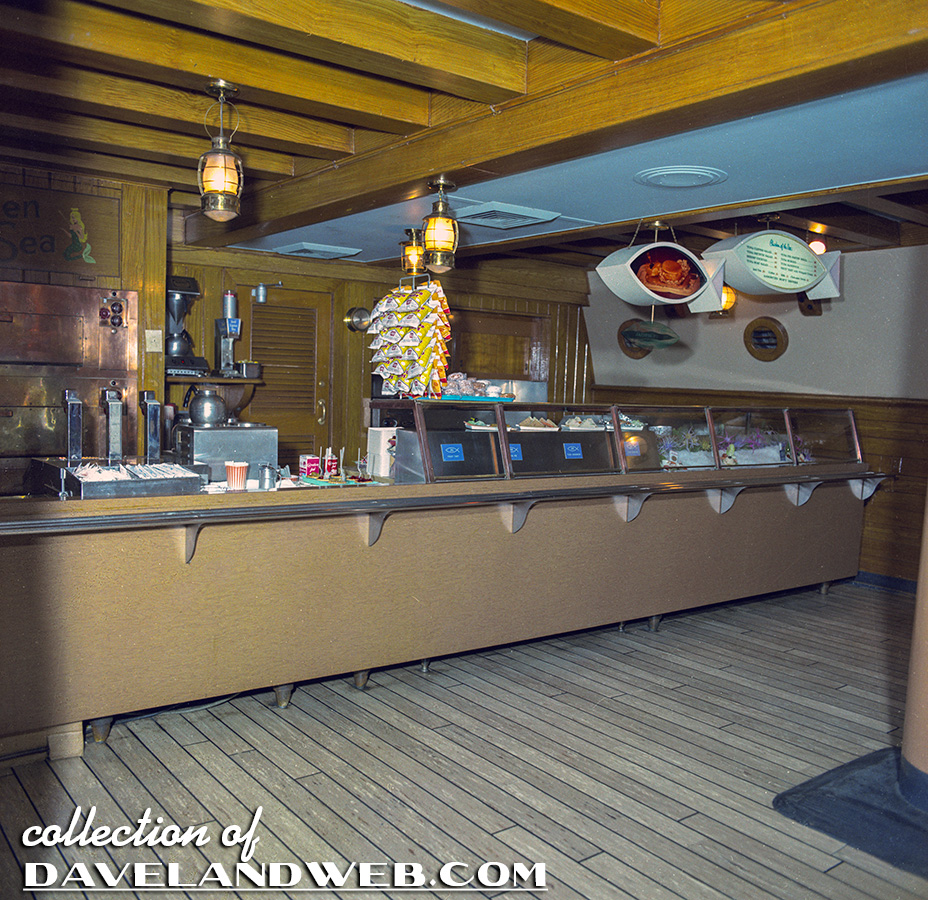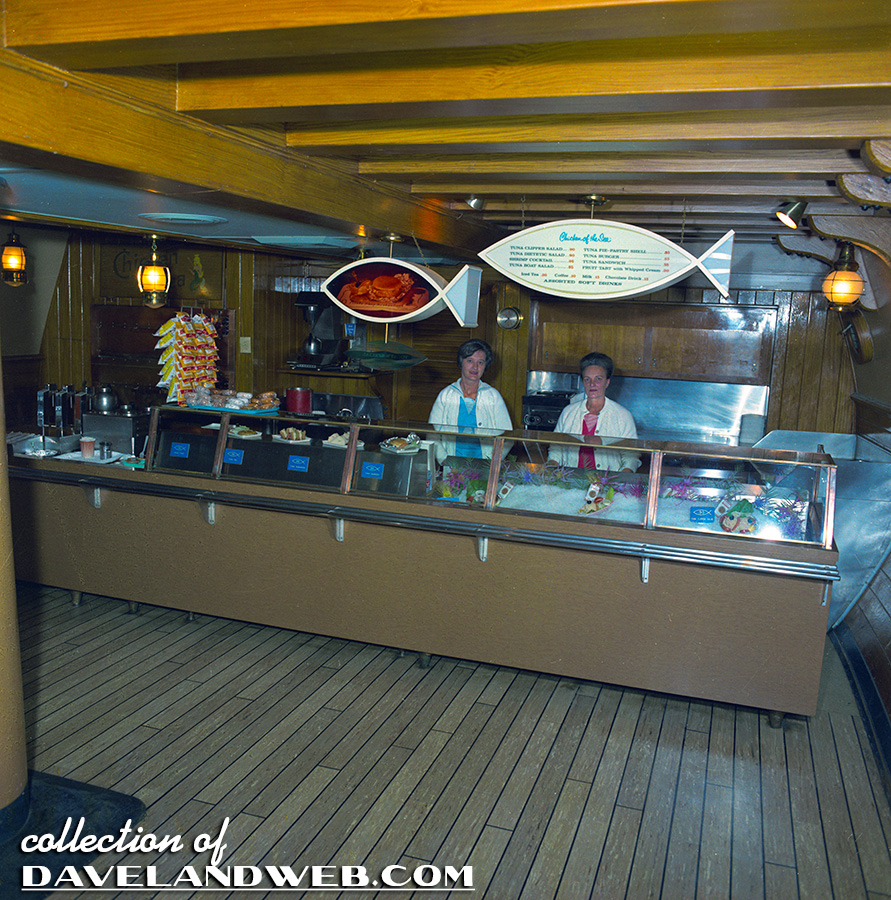 A closer look at the menu: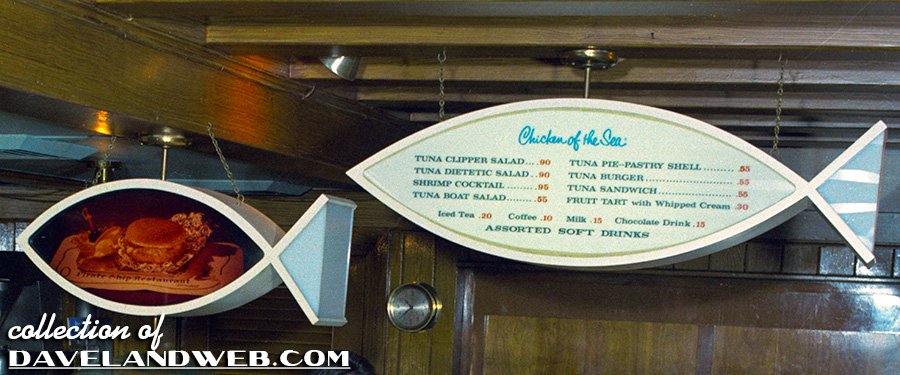 And the cast members serving you your meal: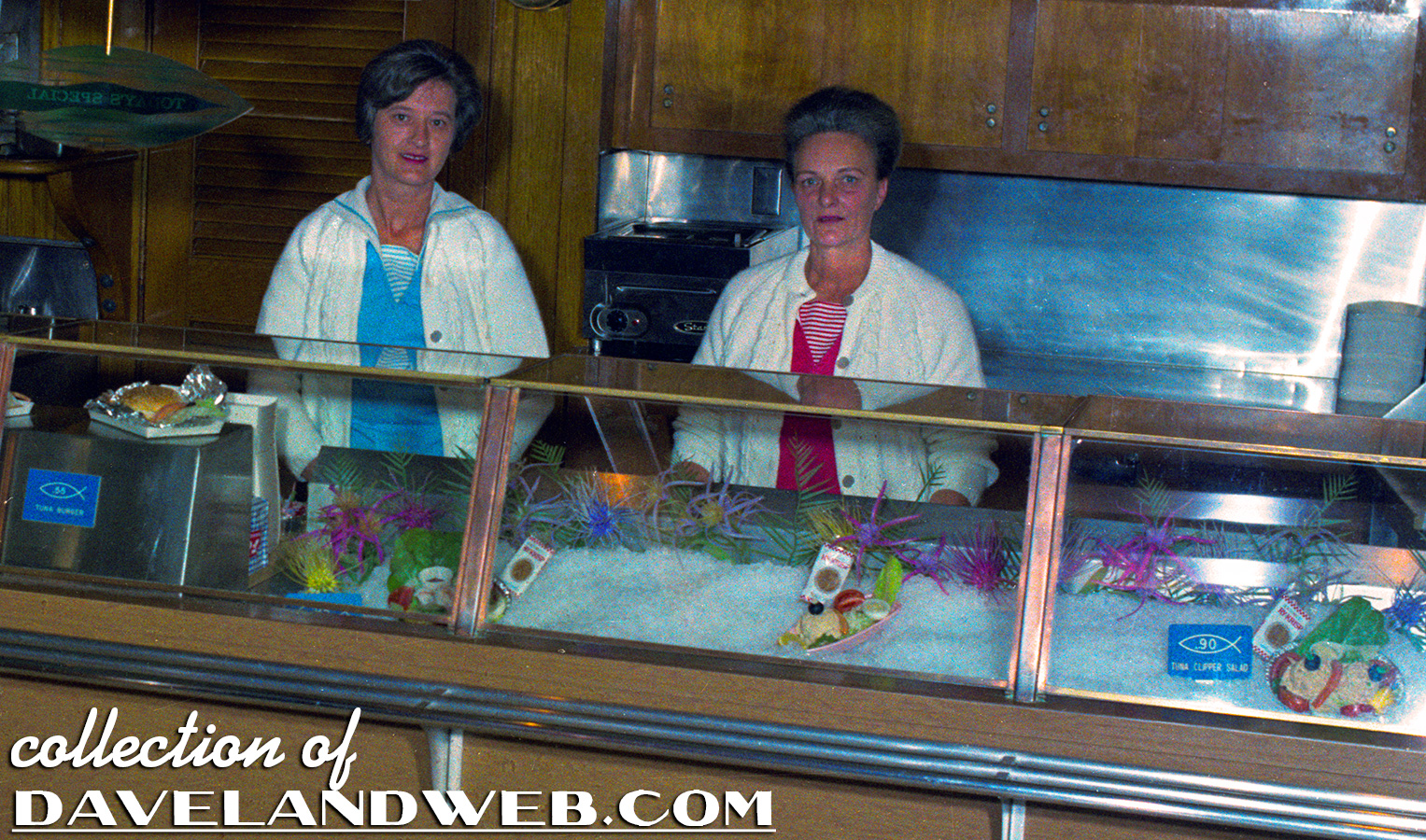 We have to take a look at the lush seating area behind the ship: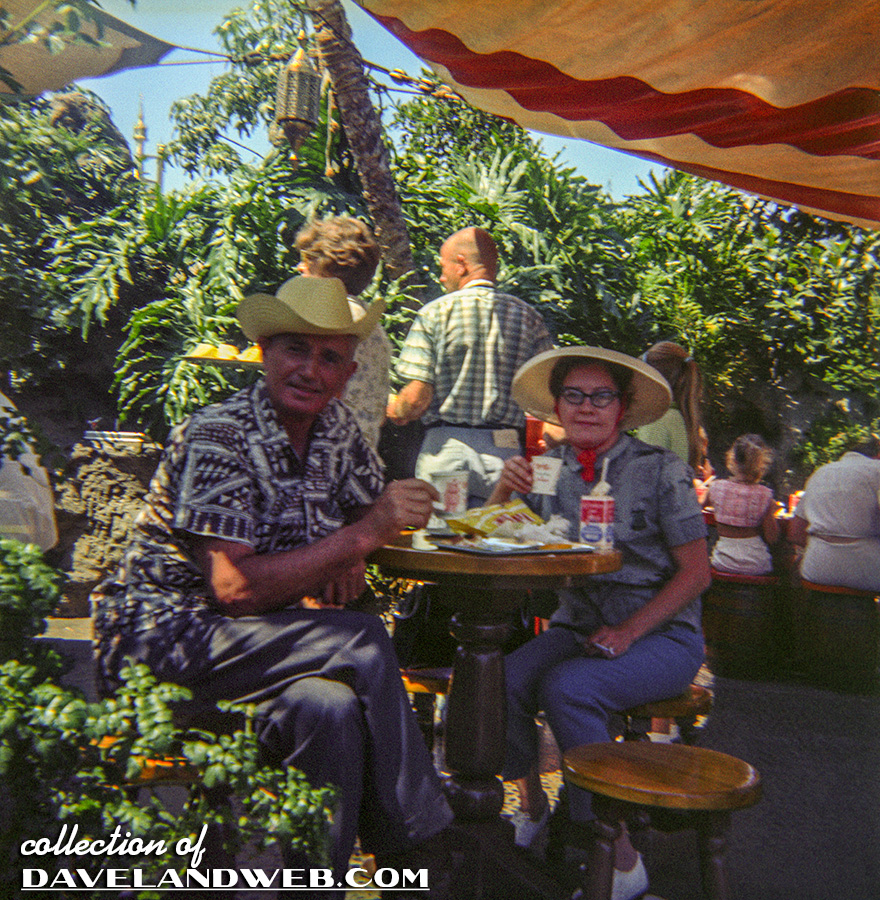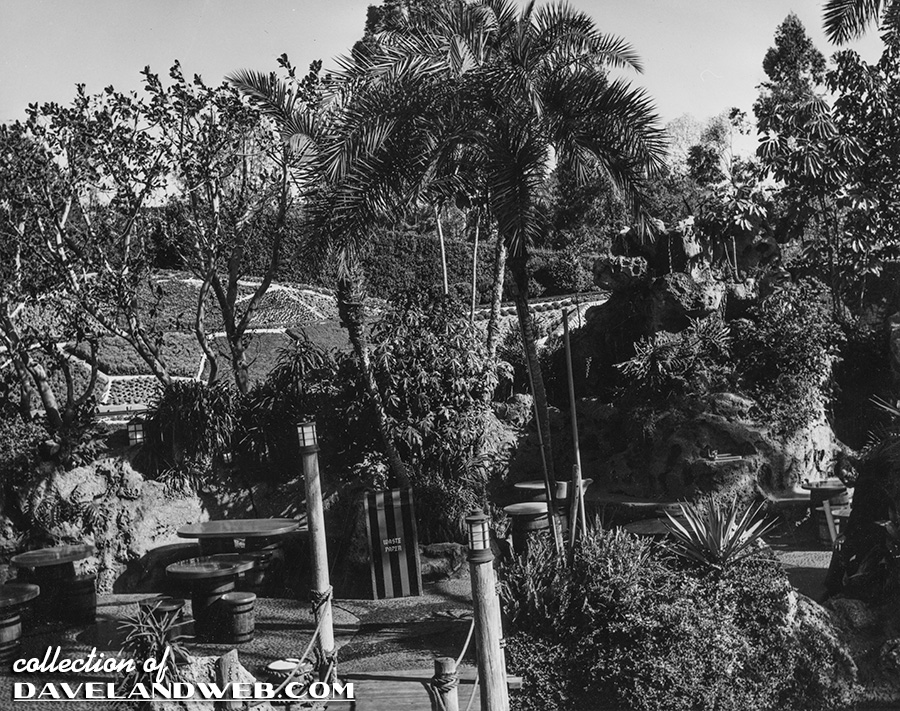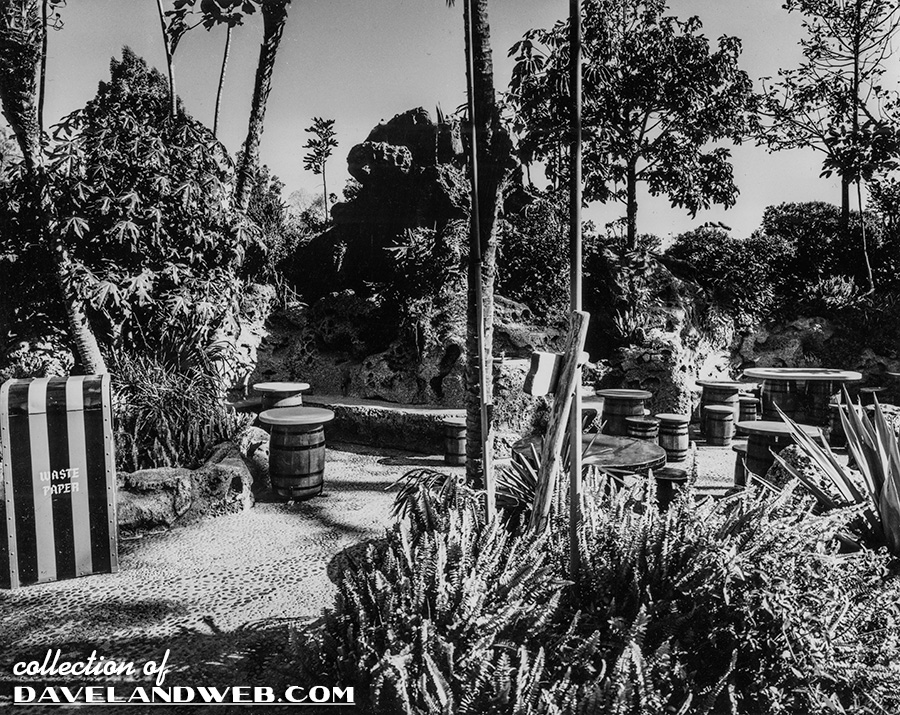 For JG, a few extra bonus color shots of the Skull Rock Cove area: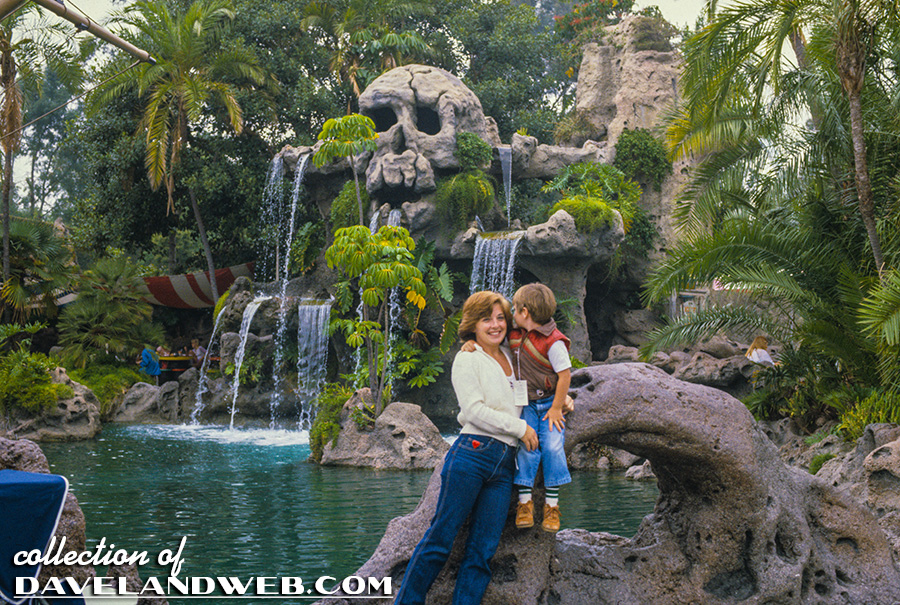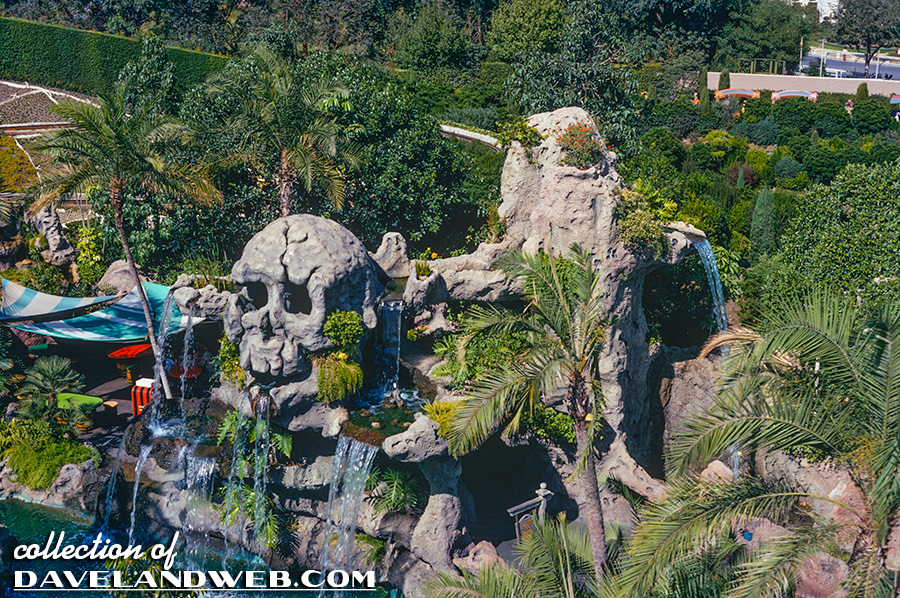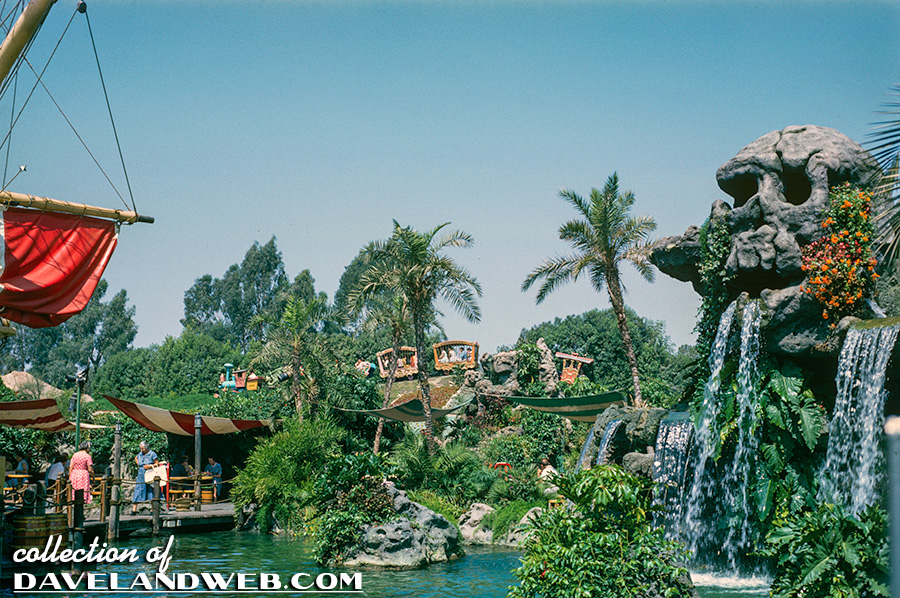 Sadly, the restaurant became a casualty of "new" Fantasyland in 1983. Thanks for indulging me once again as I lament the good ol' Chicken of the Sea Pirate Ship!
See more vintage Disneyland Chicken of the Sea Pirate Ship photos on my
Chicken of the Sea web page.