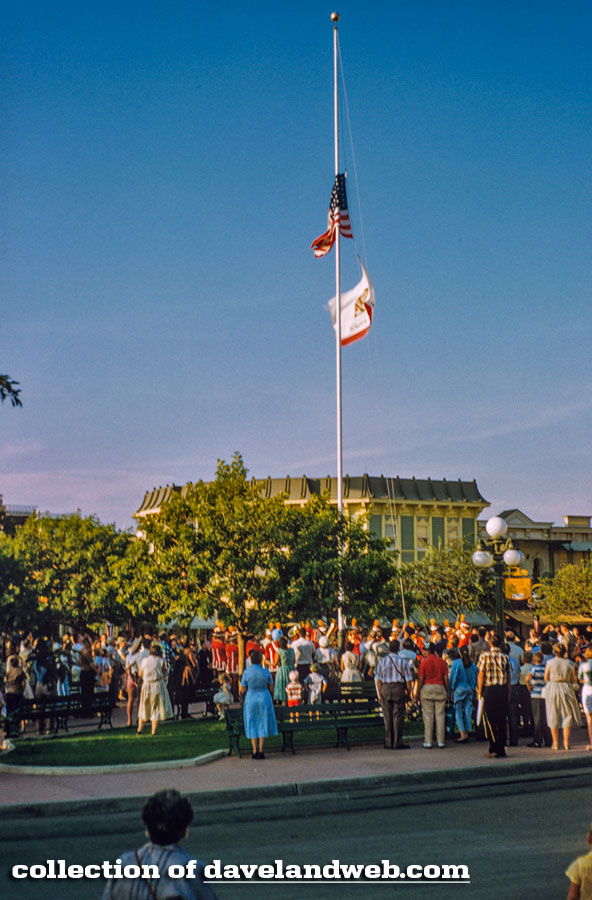 Shifting over to the other side of Town Square, we can catch one of my favorite things at Disneyland: The Flag Lowering Ceremony. The first view is from August 1958, the next from August 1967.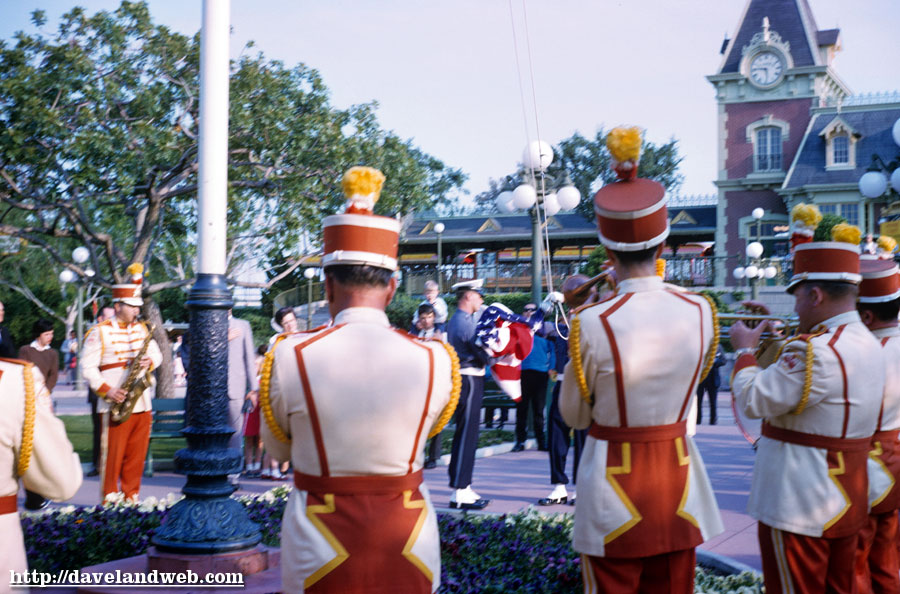 Like any Main Street town of yore, there is plenty of patriotism and history represented here, including the two cannons on display. Here is one of them, featuring my mom and brothers, circa November 1965.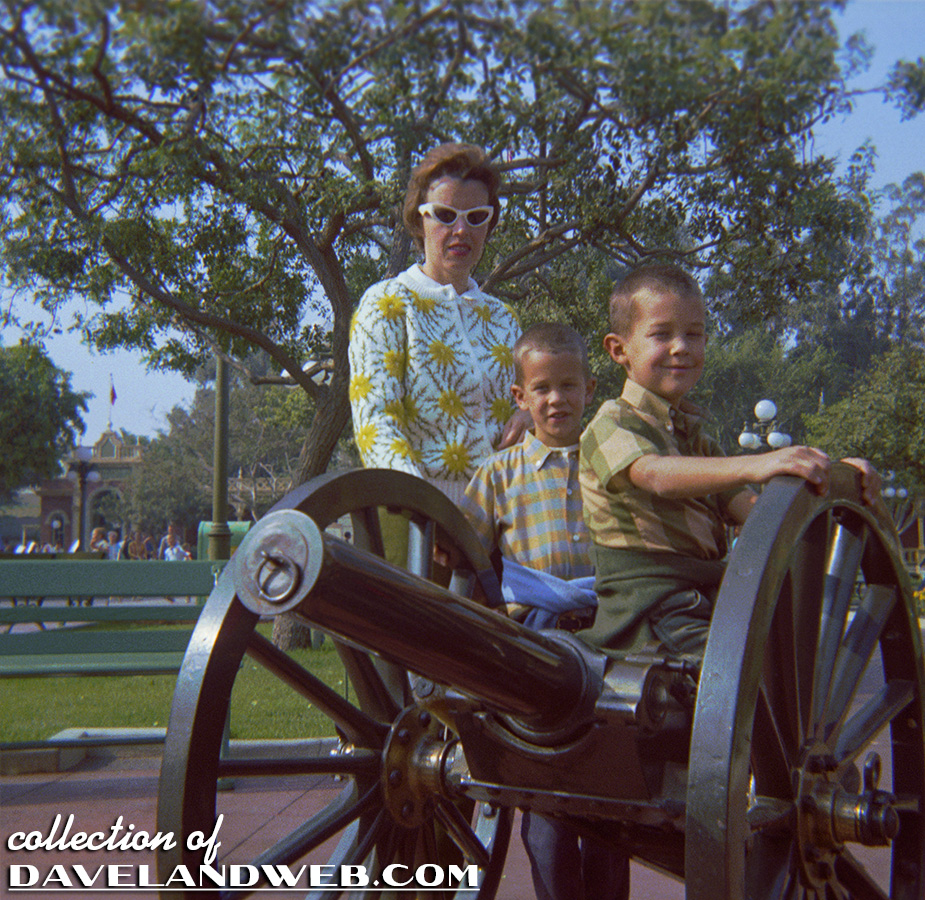 Pulling back, you can see the other cannon as well as a White Wing, helping to keep Disneyland spotless.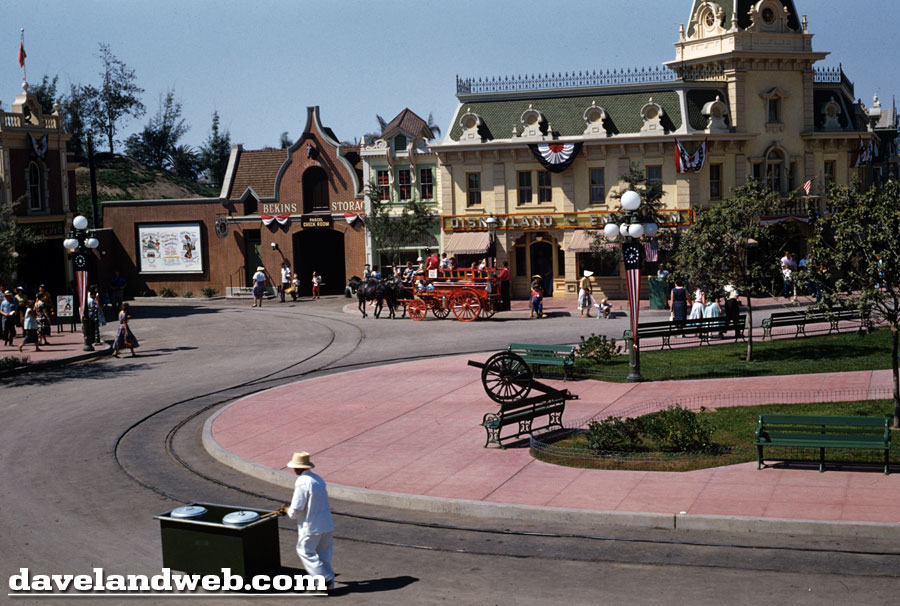 Here, excited guests are waiting for the "rope drop," back in the day (June 1961 to be exact) when Disneyland held the rope drop near Town Square instead of Central Plaza.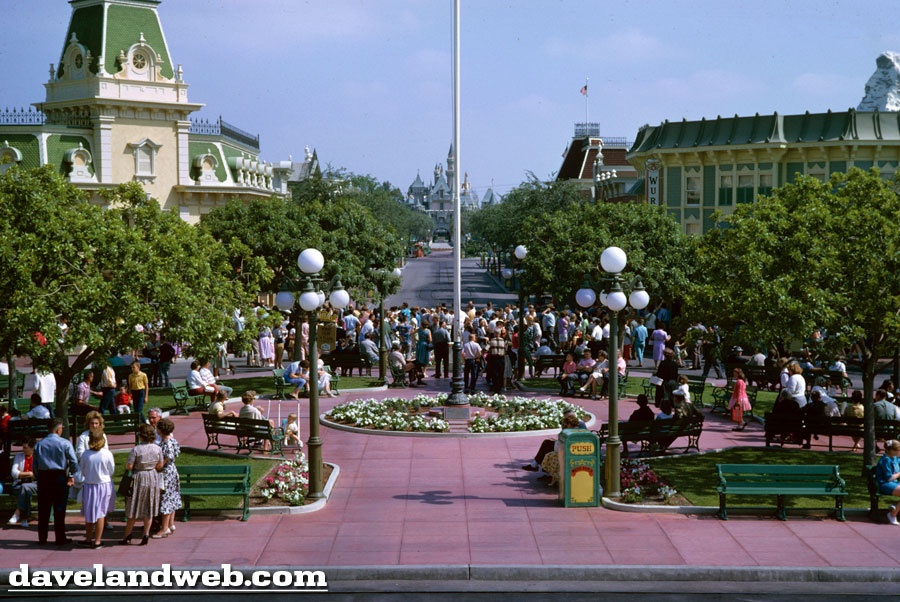 I would call this December 26, 1955 shot "Town Square Unplugged," as it is virtually empty, other than these two gents taking it all in and making a movie. Wonder where that film is today?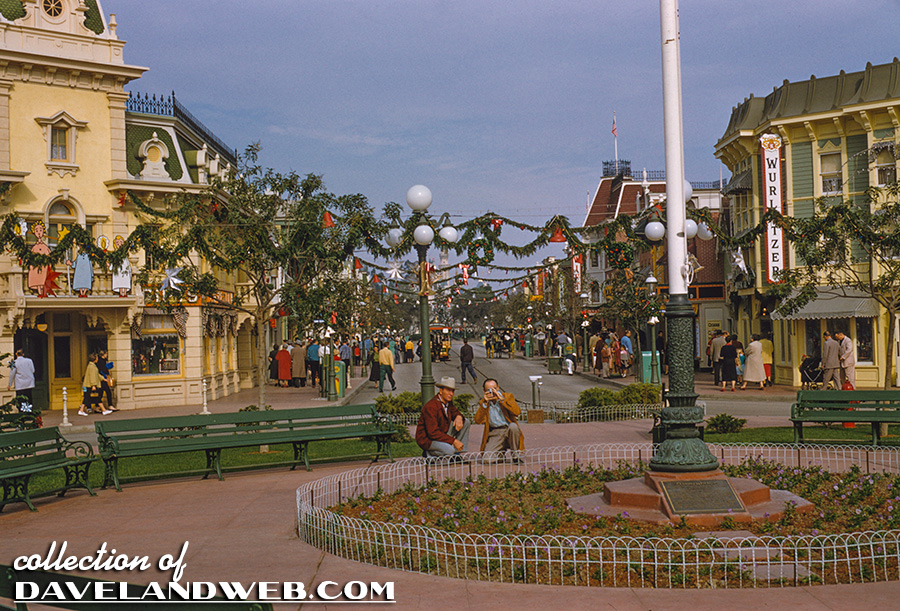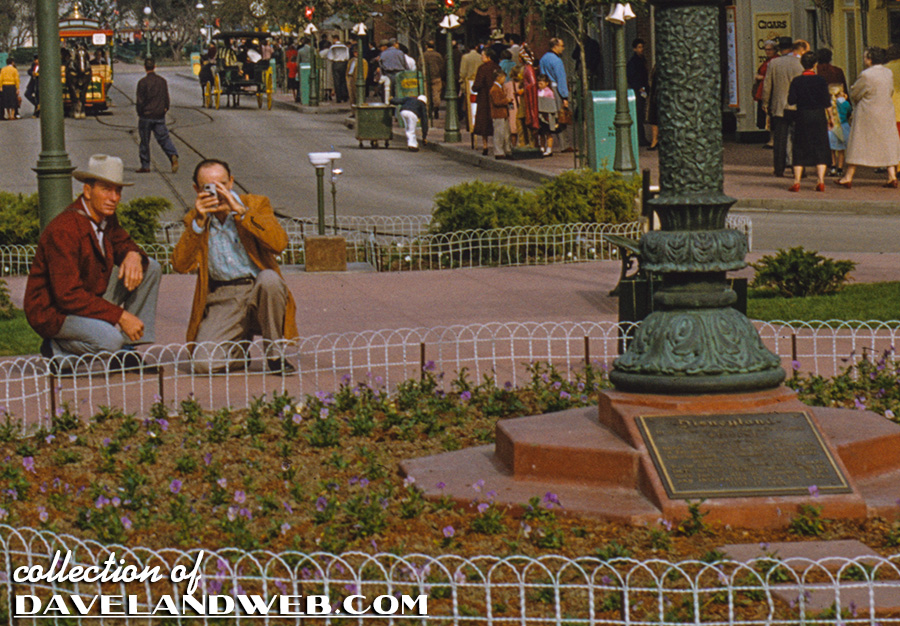 Yes, Main Street/Town Square was very much modeled after the real thing, as it included a bank...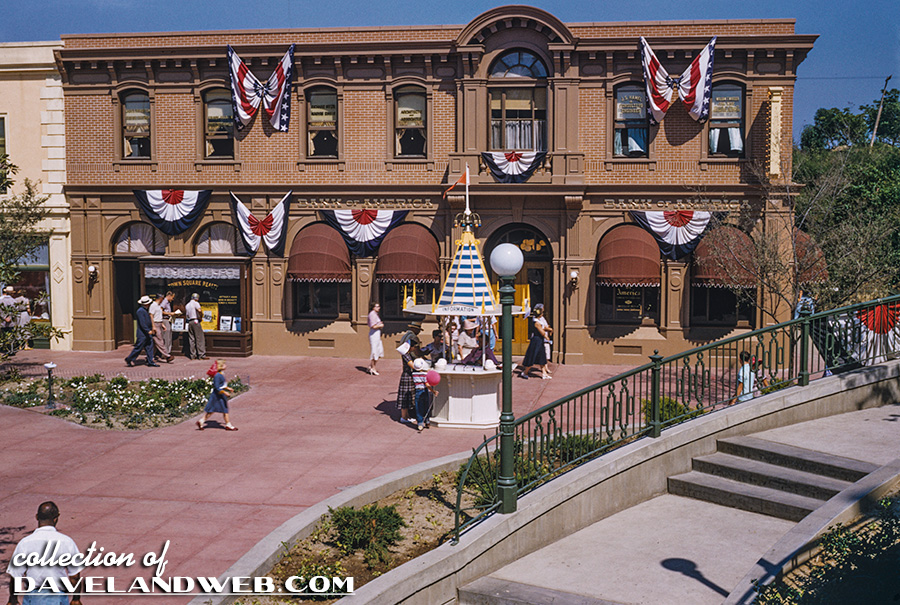 and a real estate company: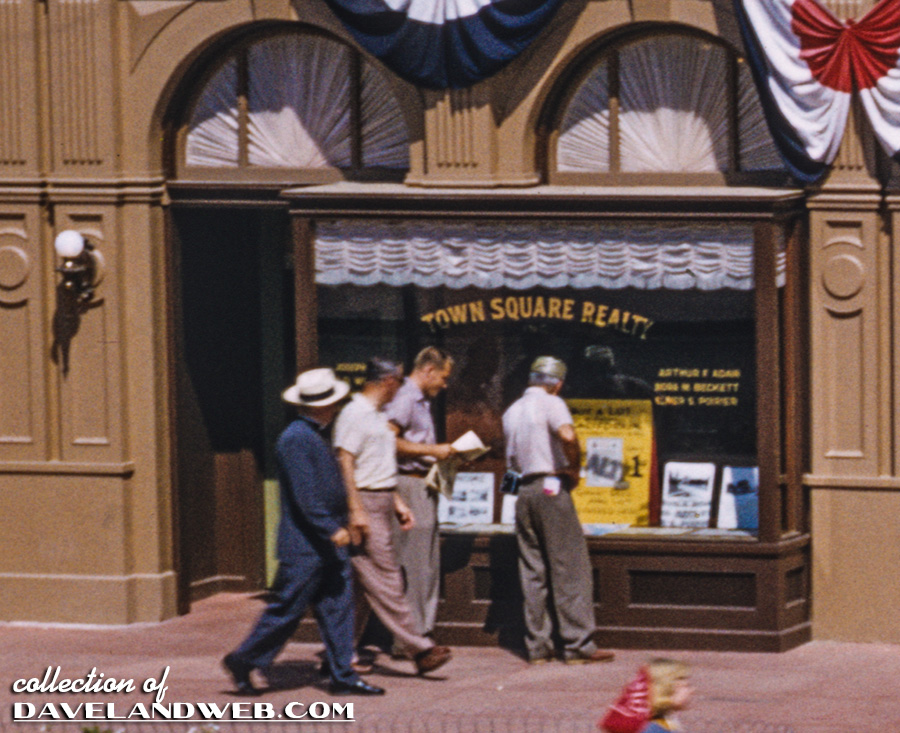 Bank of America occupied for the Bank Space for years, and sponsored this 1955 Park Brochure: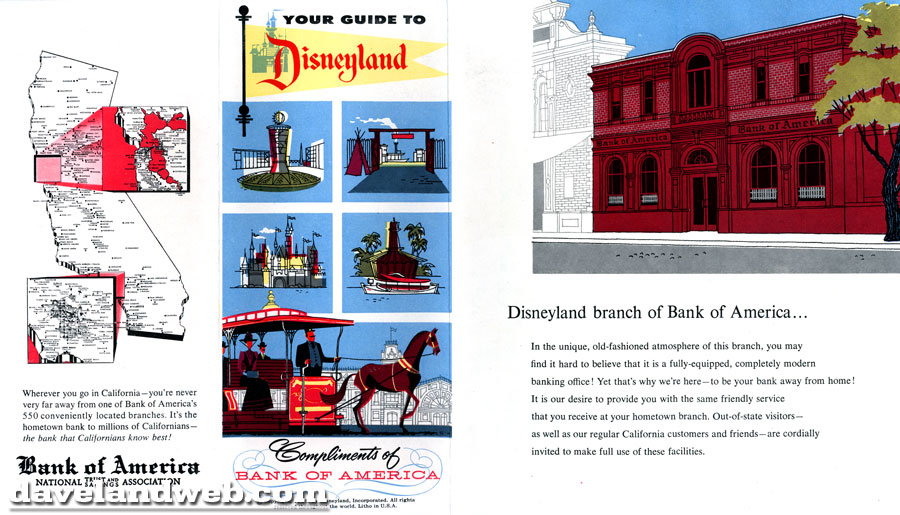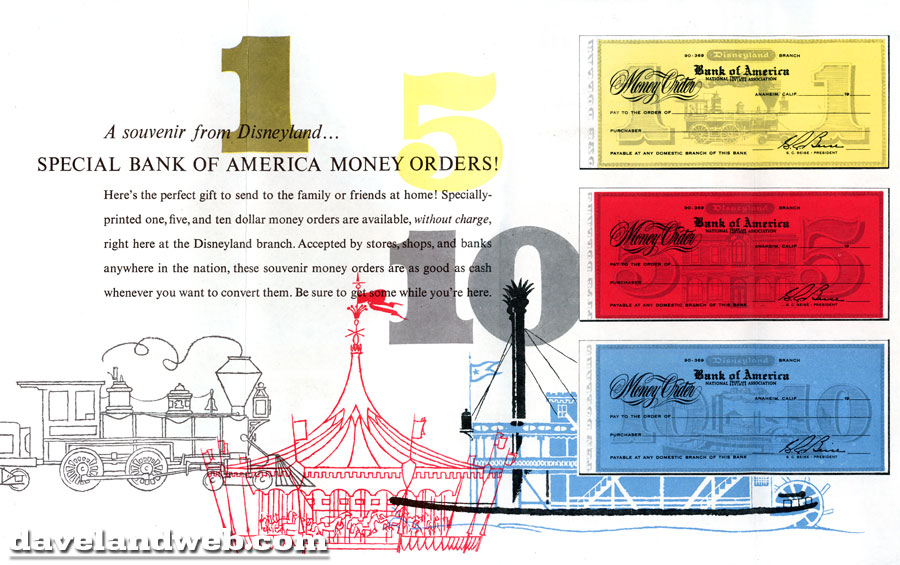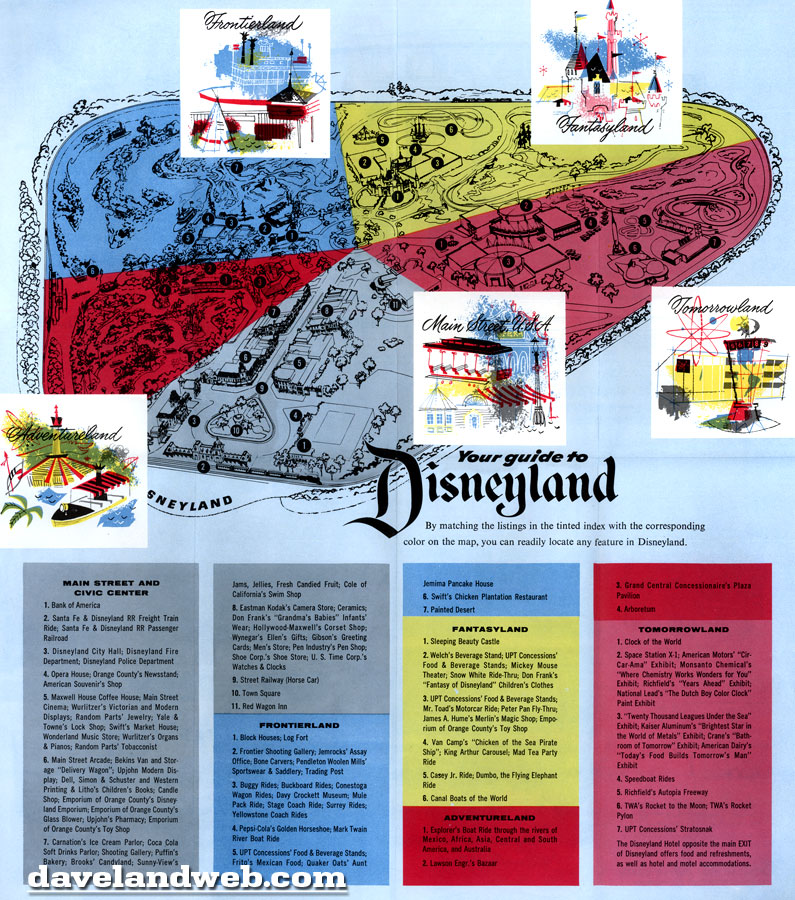 This shot of a young boy holding up his Disneyland Guidebook is a favorite of mine.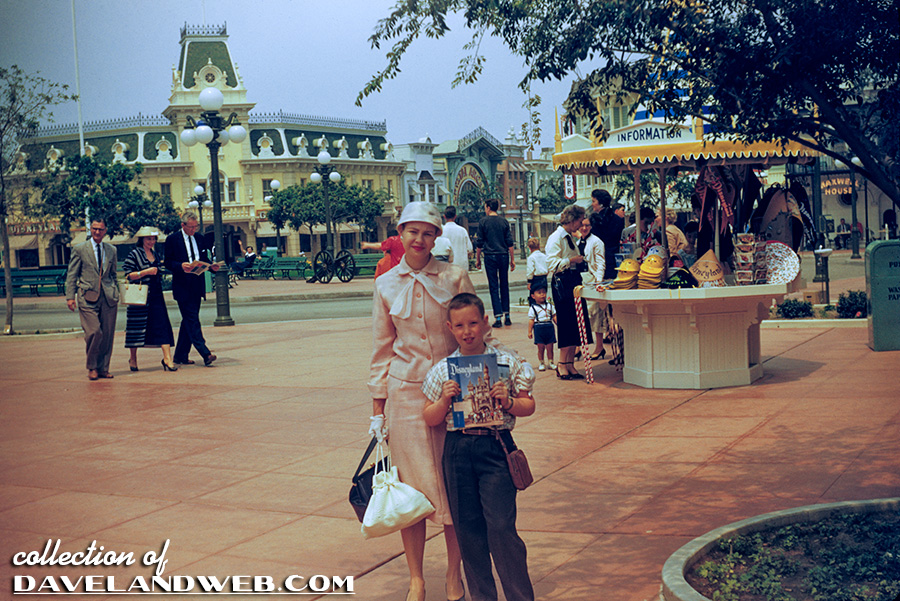 And this zoom-in detail should make Disneyana collectors wet their pants: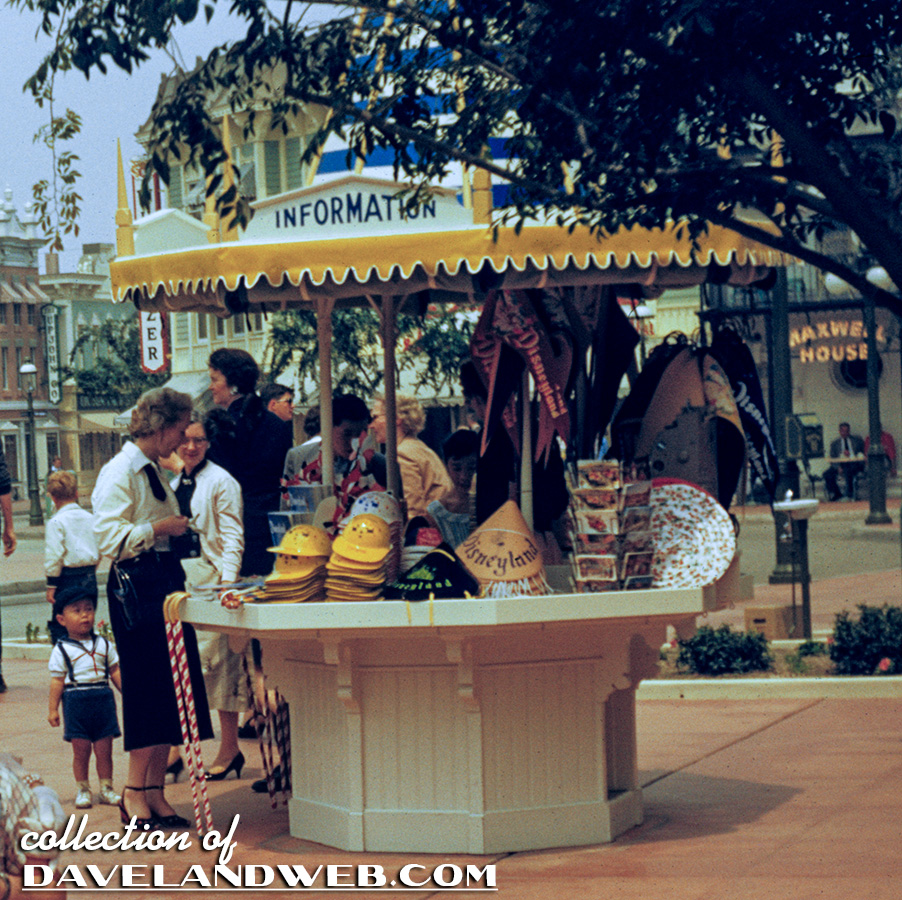 Another view of the Souvenir stand, circa 1956, with the Bank in the background: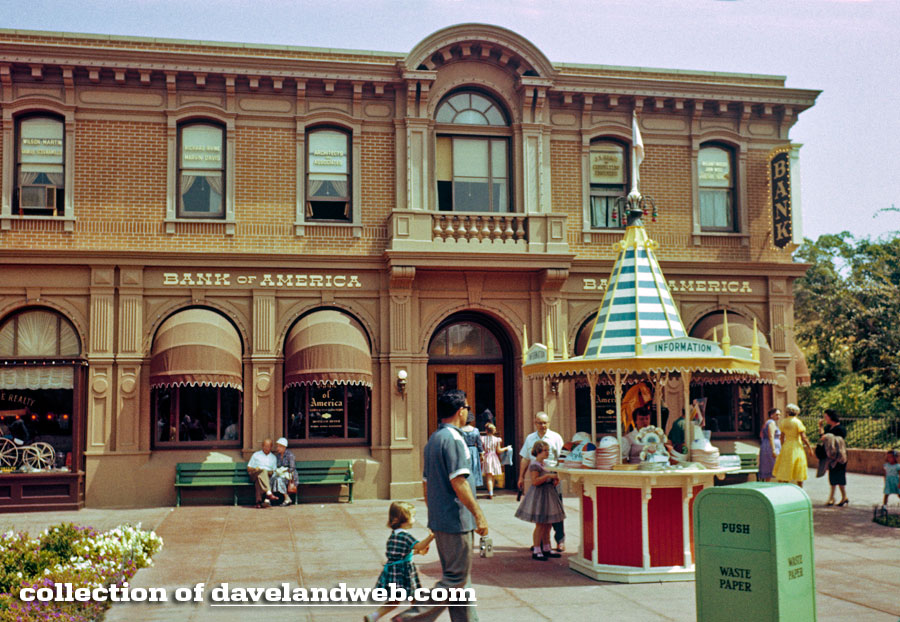 The Opera House was one of the first buildings completed in Town Square, but one of the last ones to have a "real" attraction inside.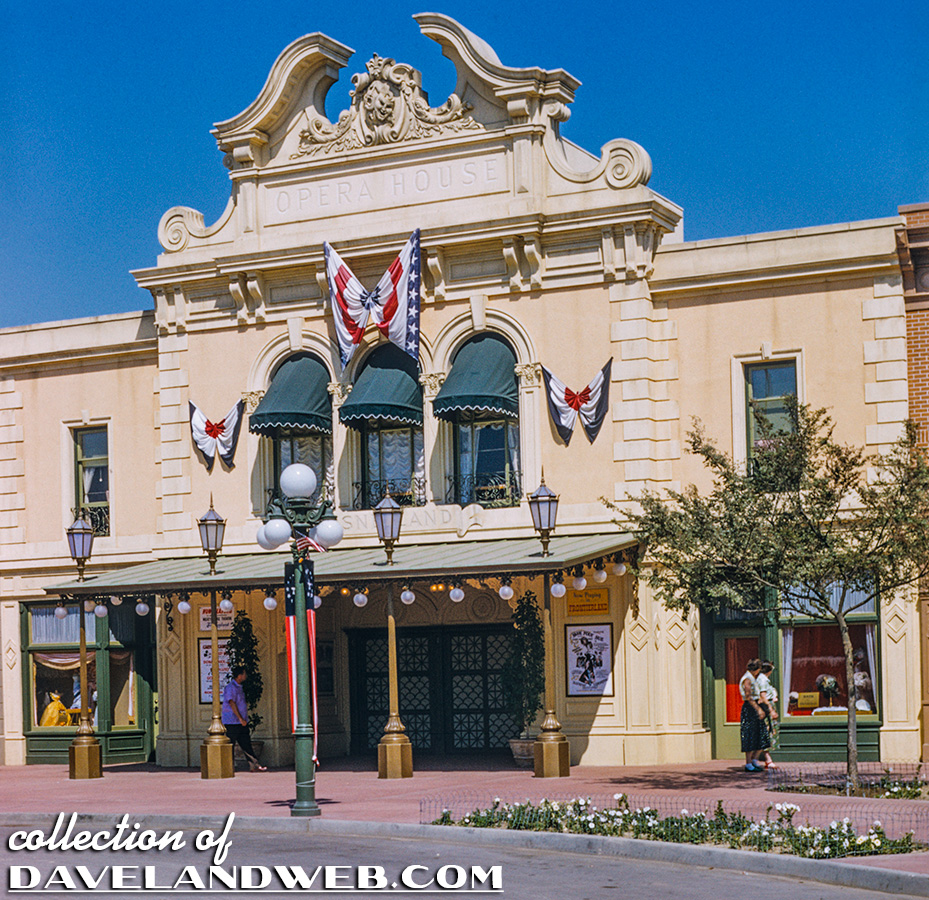 In the early days, it functioned as a headquarters for the Mickey Mouse Club as well as the home for the sets from Disney's "Babes in Toyland." Here, the Devlin Family poses for a portrait inside: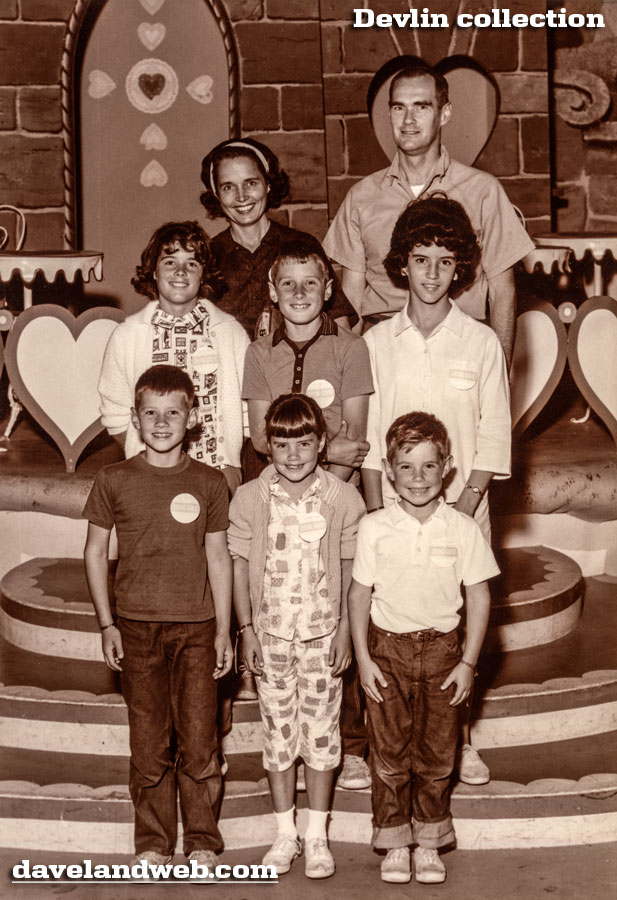 Finally, in 1965, Great Moments with Mr. Lincoln opened, and it has entertained audiences ever since (albeit with a few hiatuses).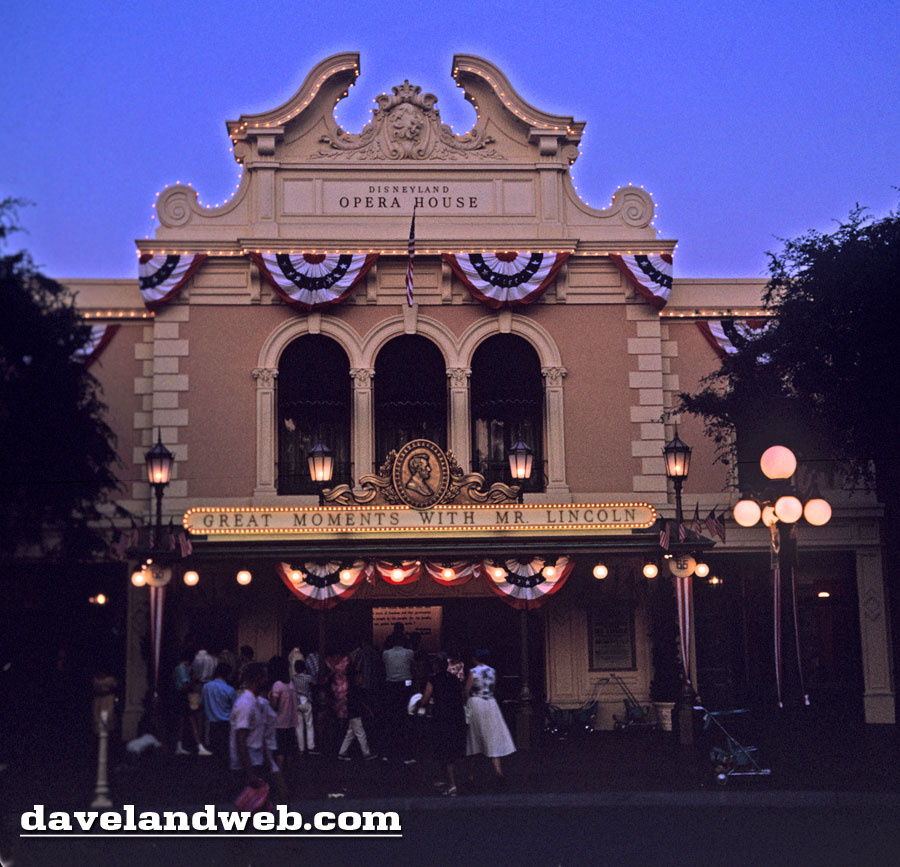 What could be more patriotic than watching Abe "in the [audio-animatronic] flesh"?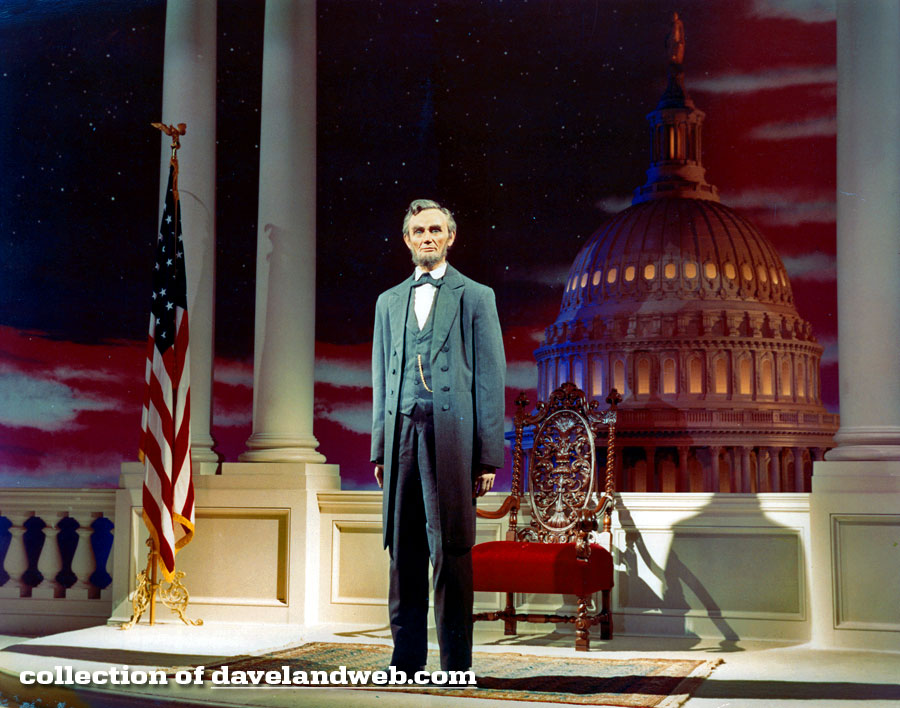 See more vintage & current Town Square photos on my
Disneyland Town Square web page.