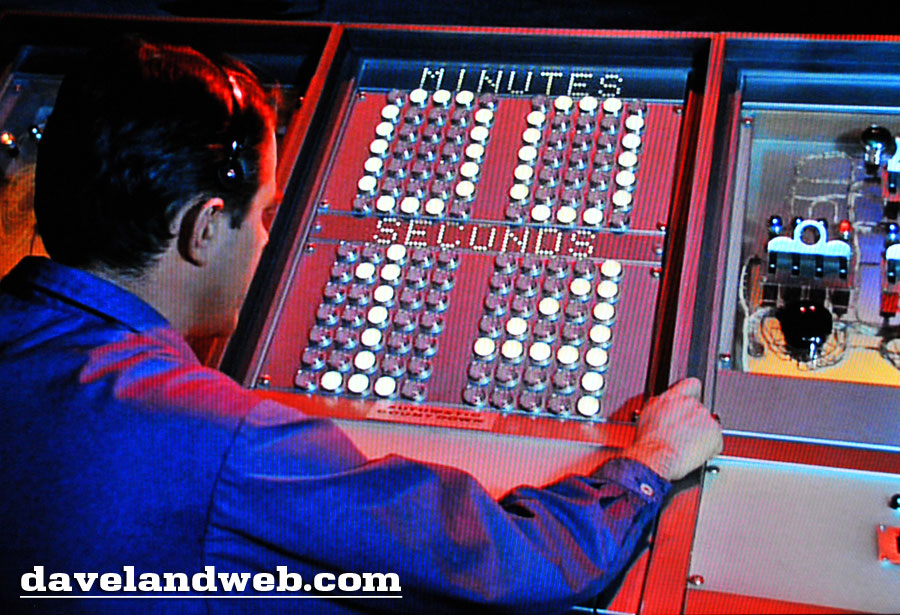 I can hardly believe I've done 2000 posts, and yet that's exactly what Blogger's numbers are telling me. In honor of my 2000th post, I am calling on Dr. Ann McGregor to fire up the Time Tunnel so that I can travel back in time to create the perfect Disneyland vacation, using the best photos in my collection. Ann - are you ready?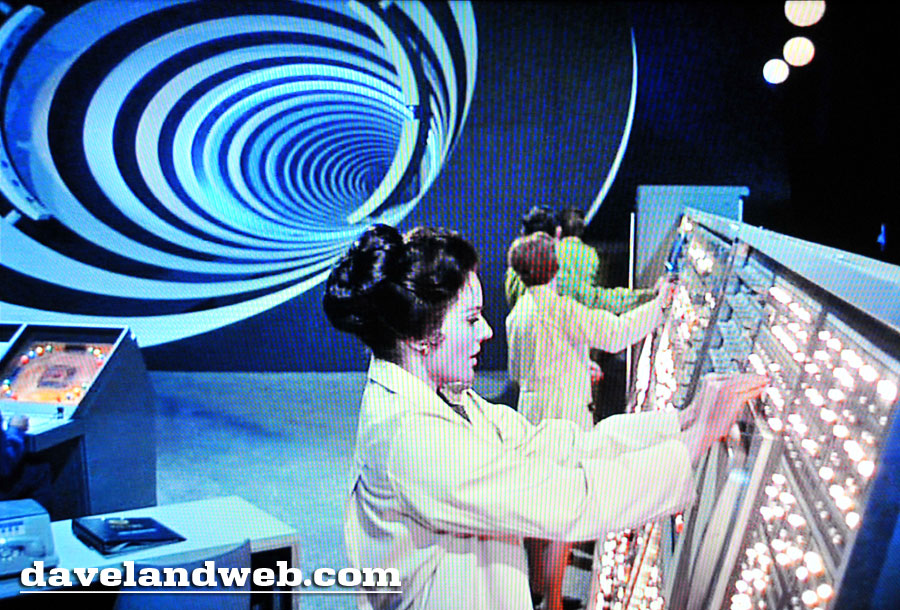 Ann has the coordinates set to 1959, as I prepare to begin my journey. With the smoke, lights, and booming of thunder, I enter the tunnel...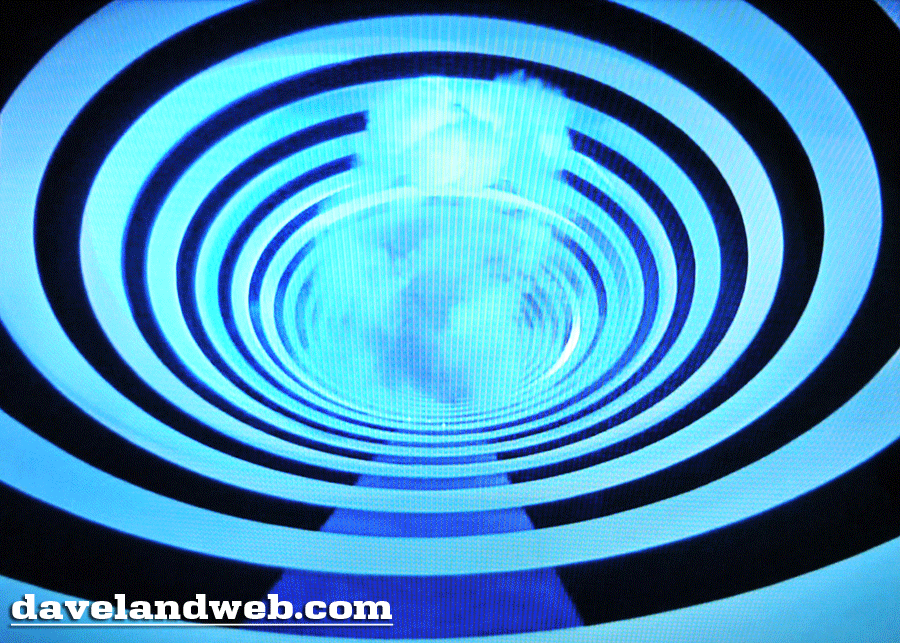 Swirling through the ages, I am bathed in radium (according to Irwin Allen) so that Ann can continue to get a "fix" on me with her fancy computer consoles.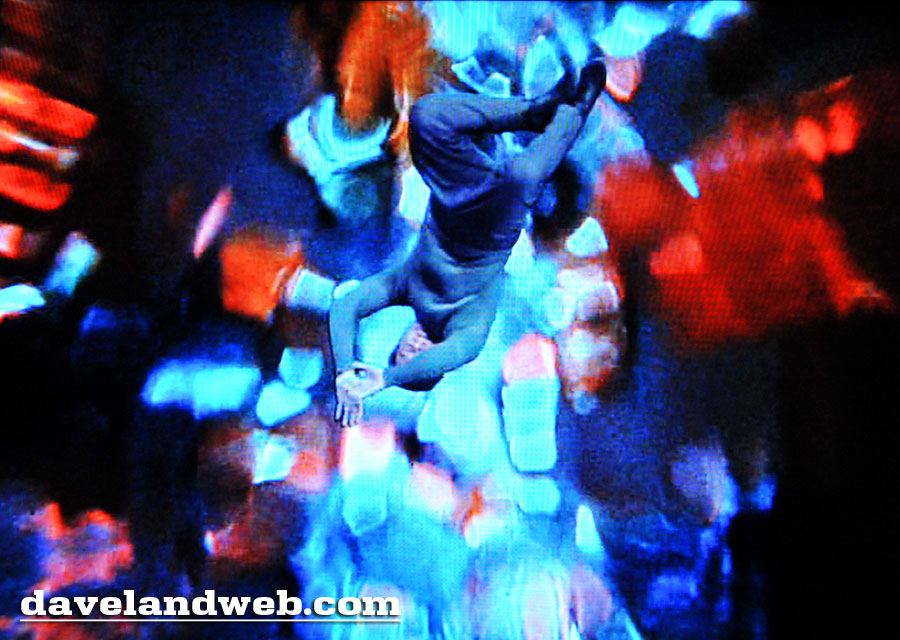 And I land...right where I want to be. Checked into the Disneyland Hotel.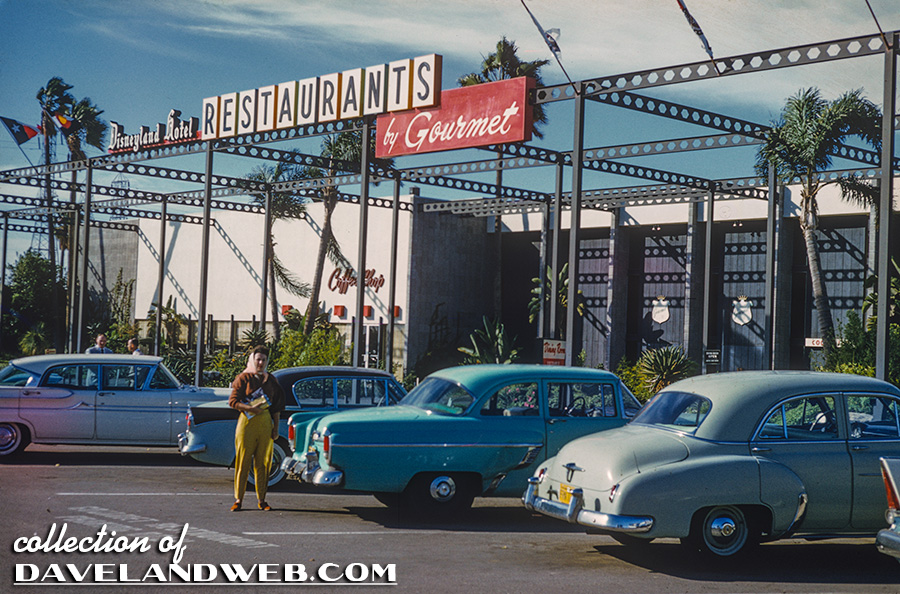 I think I'll ask this bellhop to help me with my luggage once he's done helping this nice lady in the scarf. Time travel can sure wear a guy out.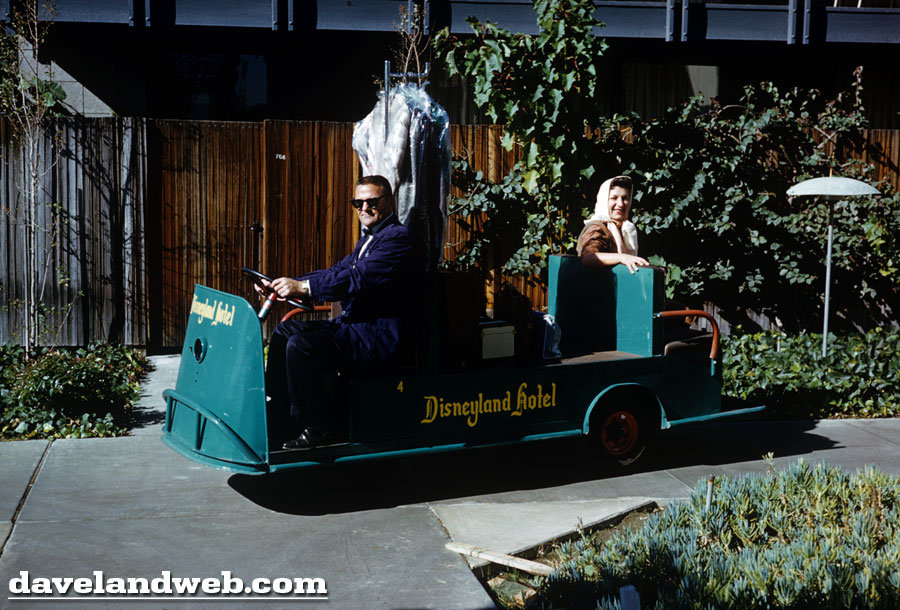 While waiting for the bellhop, I decide to check out the Coral Club. For those of you who don't know what the Coral Club was, it was an additional amenity which included a huge 45'x 75' completely tiled and heated swimming pool, wading pools for children of all ages, fountains, sandlots, and a cabana area. The pools were surrounded by lounge furniture for guests' relaxation. One-day laundry and dry cleaning services were available, and a physician and nurse were on call. An 18-hole putting green and shuffleboard courts were also early inclusions at the Disneyland Hotel Coral Club.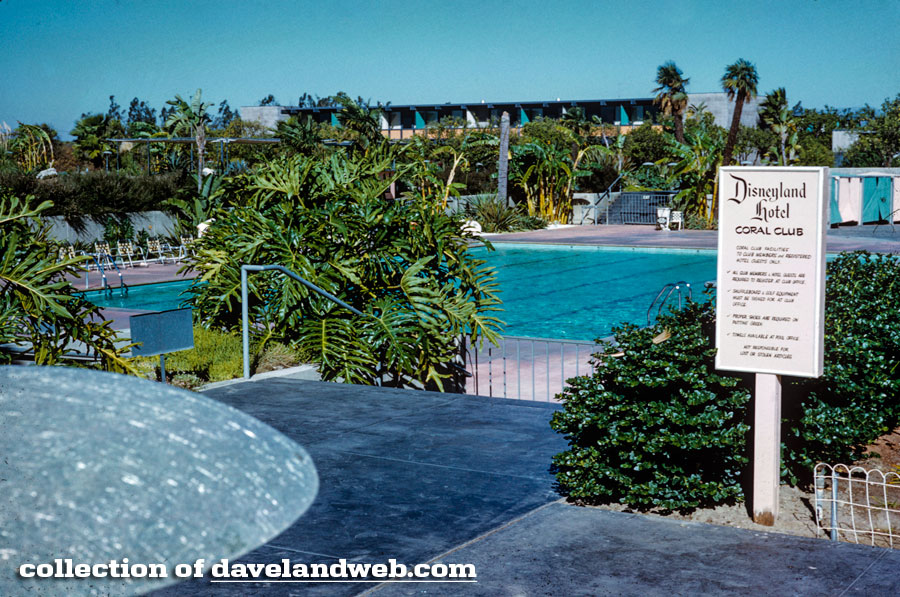 This is obviously where all the Real Housewives of Orange County (circa 1959) relax.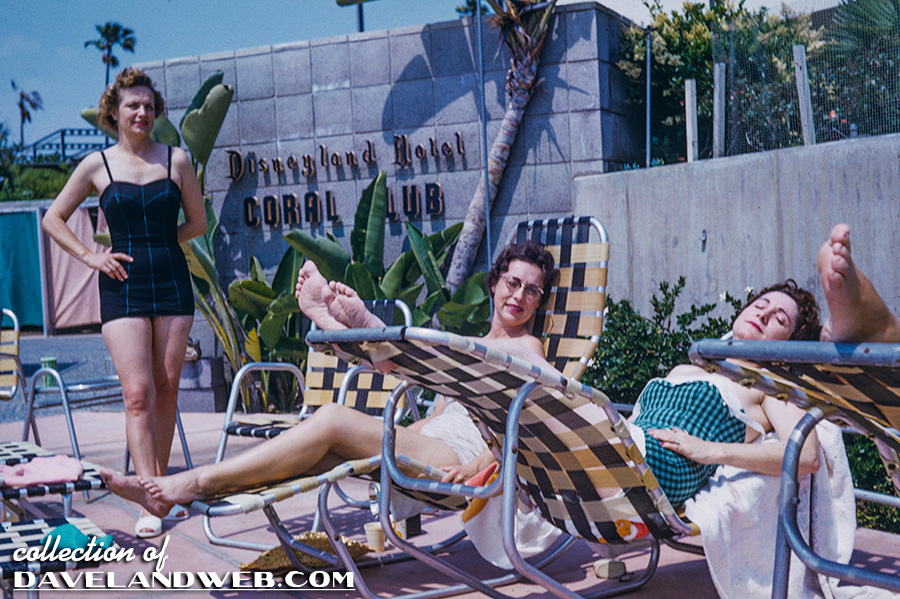 BTW: Don Ballard's new book about the Disneyland Hotel and its heyday is now available at his website:
http://www.magicalhotel.com
. Or...if you're in the Orange County area, it's also available at the Disneyland Hotel in the Small World Sundries Shop.
OK - enough time at the Disneyland Hotel. I'm ready to take the tram into the park. Sure...I could take the Monorail, but I want to go through the front gates and experience Disneyland the way it was meant to be experienced. No fast passes or shortcuts for me! Hey - I think scarf lady is stalking me.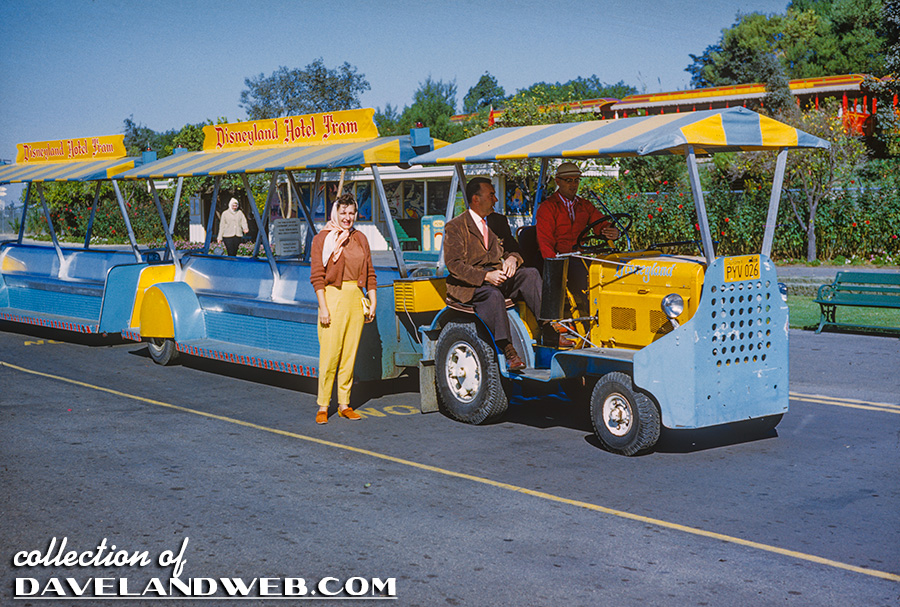 Stay tuned for more of my 2000th Post Time Traveling Extravaganza!
NEXT UP: Entrance & Disneyland Train Station.
See more vintage & current Disneyland on my Disneyland website.