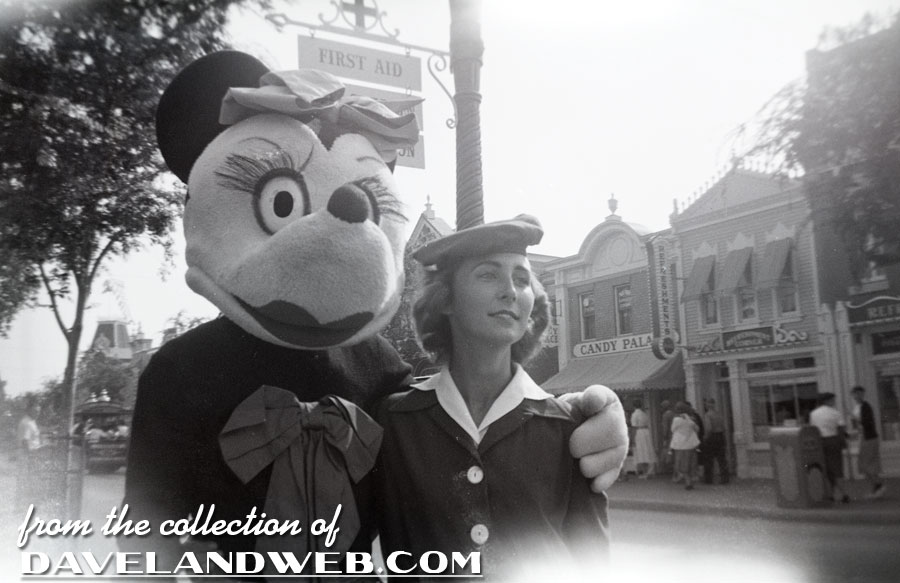 To the right of this lovely young lady and the most scary Minnie Mouse ever seen, you can get a gander at the Candy Palace & Coca Cola Refreshment Corner. I am pleased to say that these two shops/restaurants are still to be found at Disneyland today.
Here's a color view of the same area from 1957. Although I rarely do any shopping at Disneyland until the end of the day, it would not be rare for me to duck into the Candy Palace for a sweet treat in the afternoon...to be eaten on the spot, of course. What's your favorite Candy Palace confection?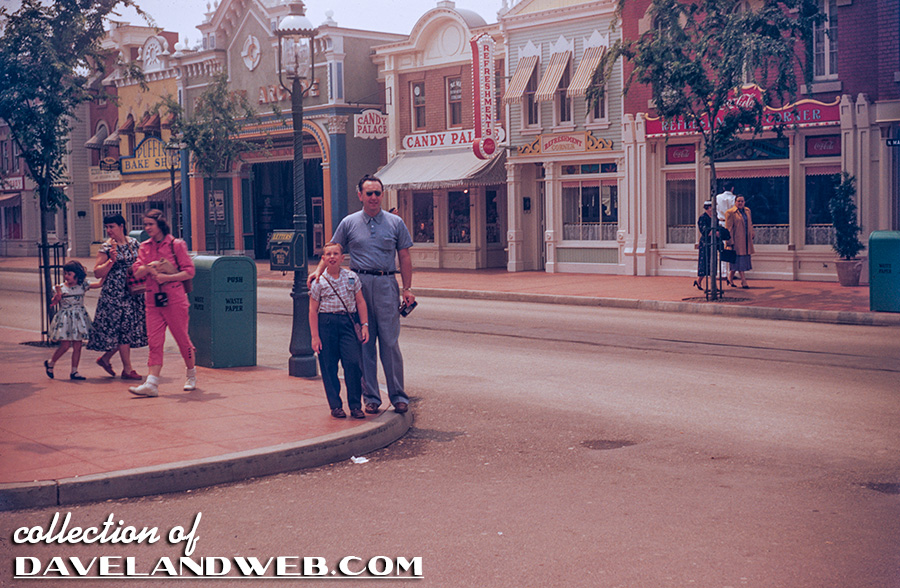 Vesey and the band march in front of the Candy Palace, circa 1958: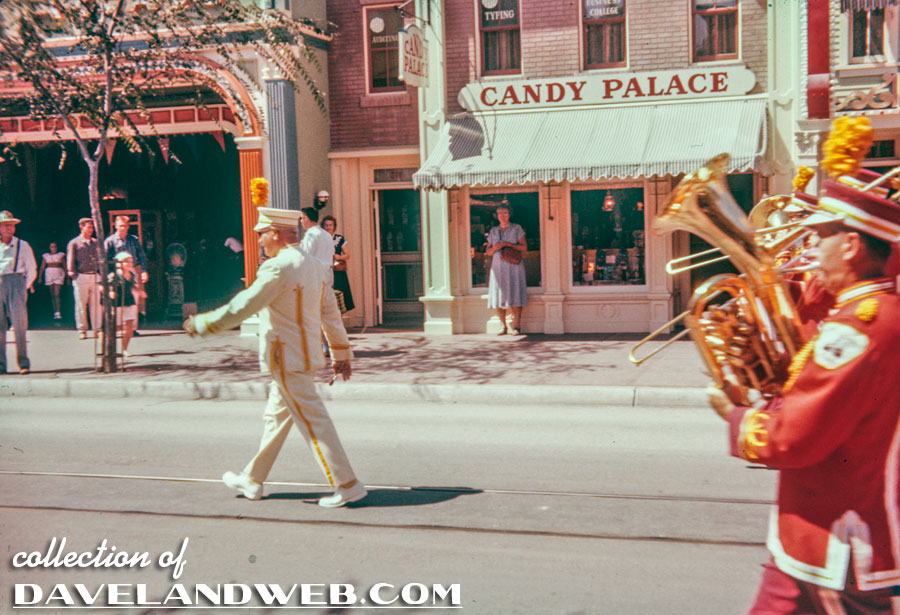 I've just got to get a closer look at that window.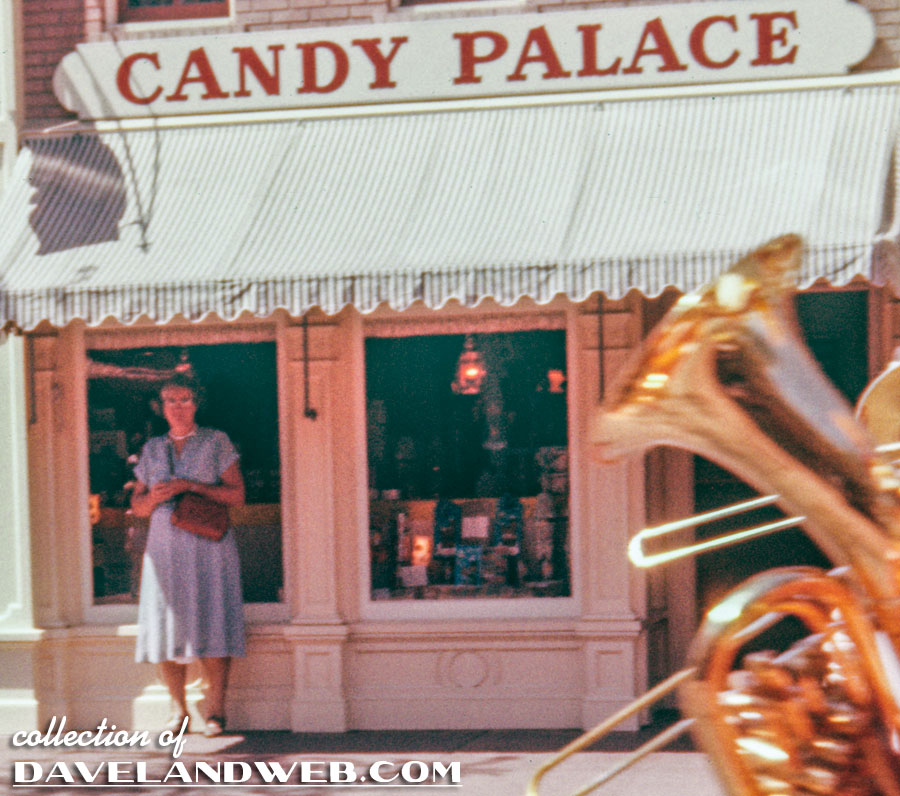 Outside the Coke Corner in 1956, the Keystone Kops are serenading guests: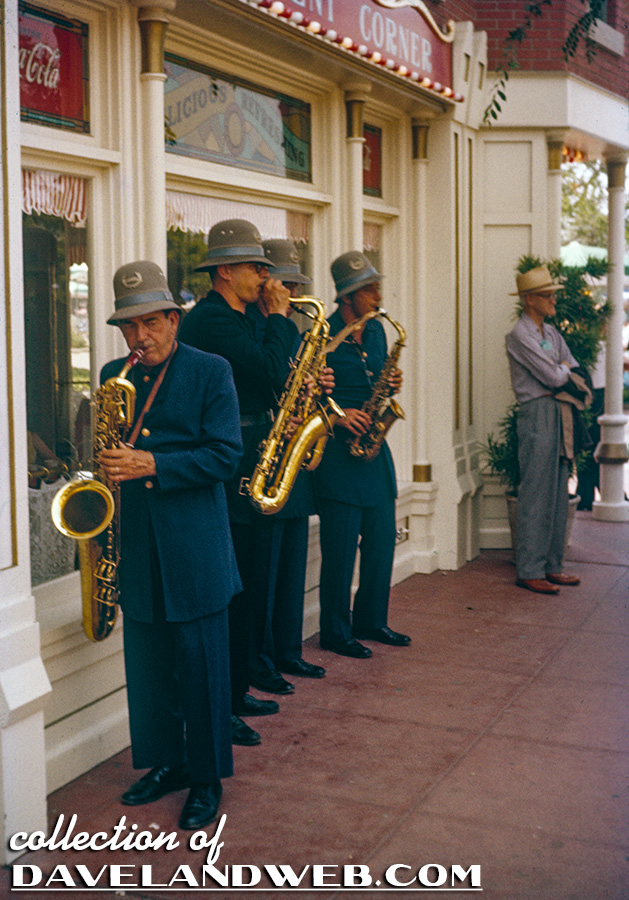 At nighttime, the Coke Corner sure looks beautiful in this August 1958 photo: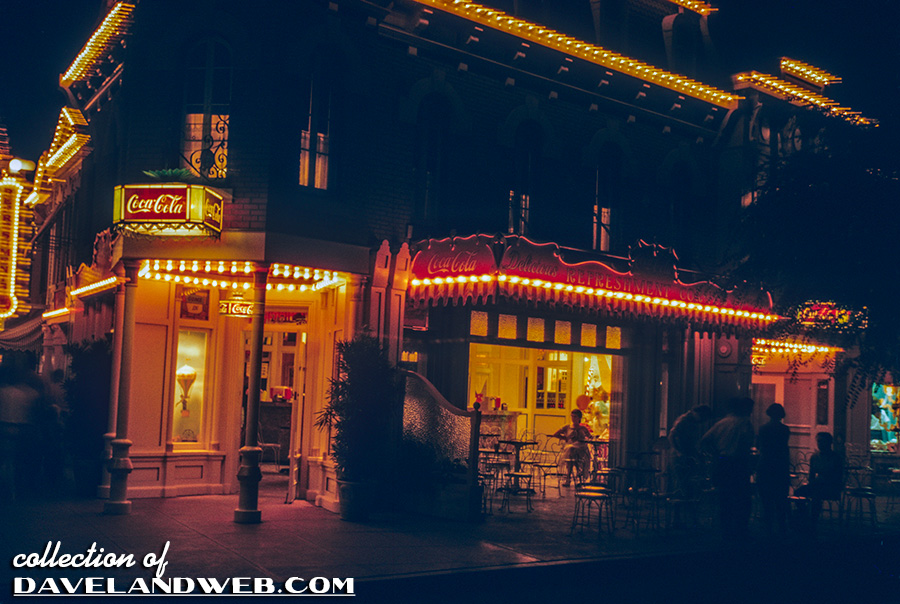 Zooming in, you get the Disneyland version of Hopper's Nighthawks: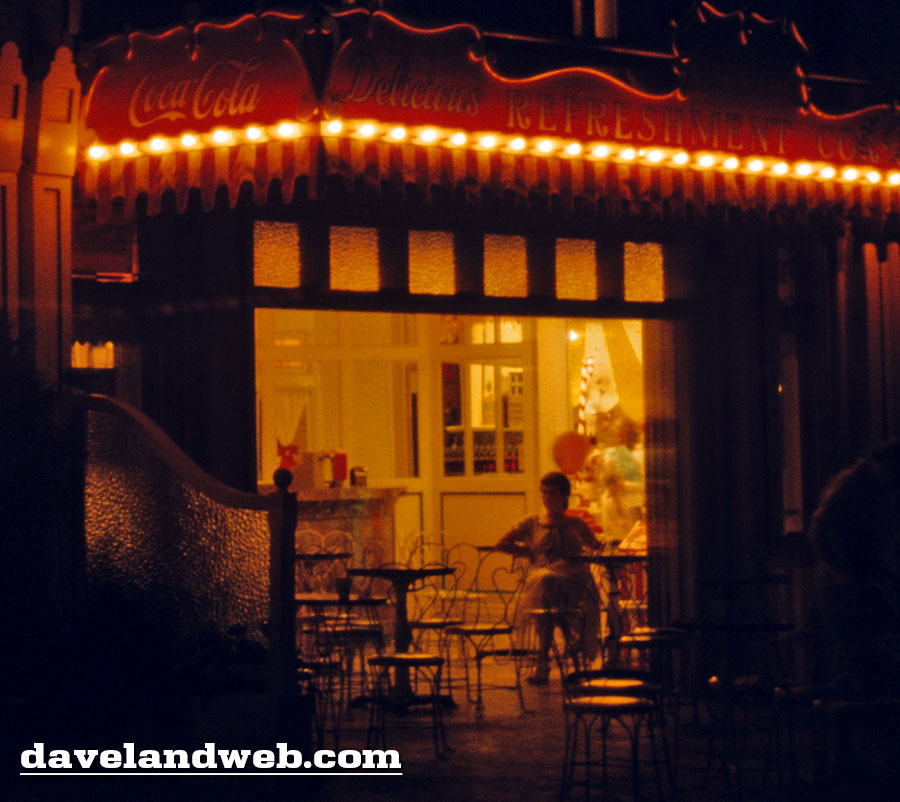 At one time, the Streetcar wasn't alone when it came to Horse-Drawn vehicles on Main Street, as you can see in this 1958 photo of the Surrey: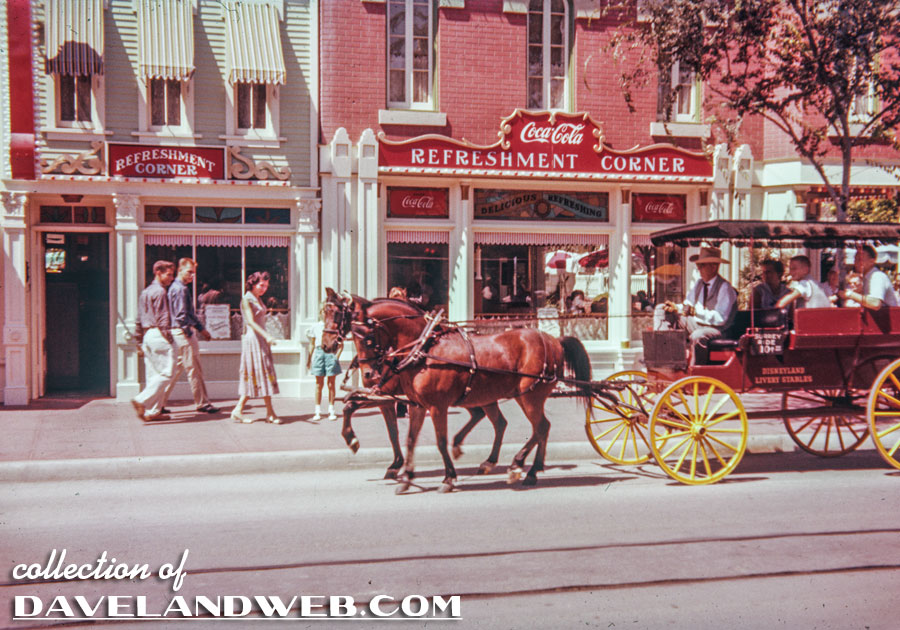 Sharp-eyed viewers will see the Disneyland News at the bottom of this early shot. If you're wondering what Cole of California is on the right-hand side, hang on a minute!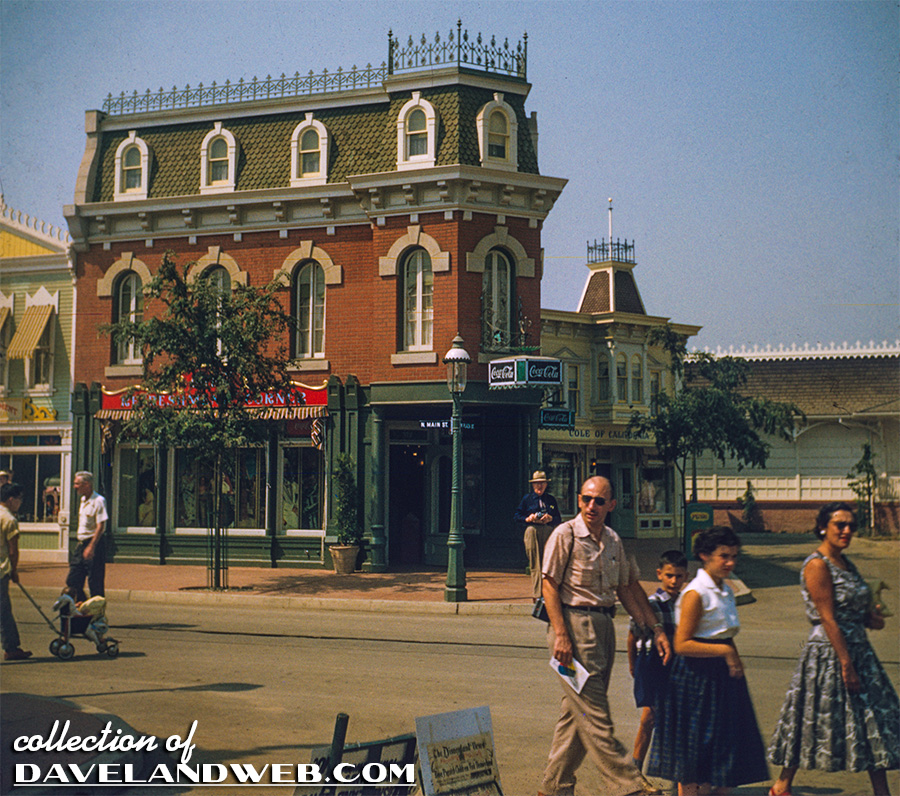 A 1972 interior shot of the Coke Corner: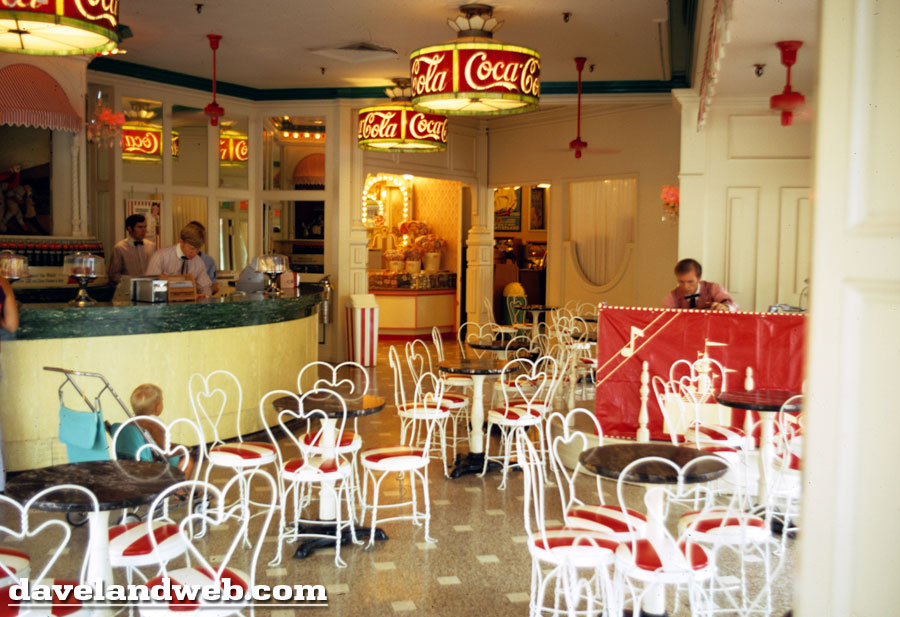 When the park first opened, guests could buy swimwear at the Cole of California shot, adjacent to the Coke Corner: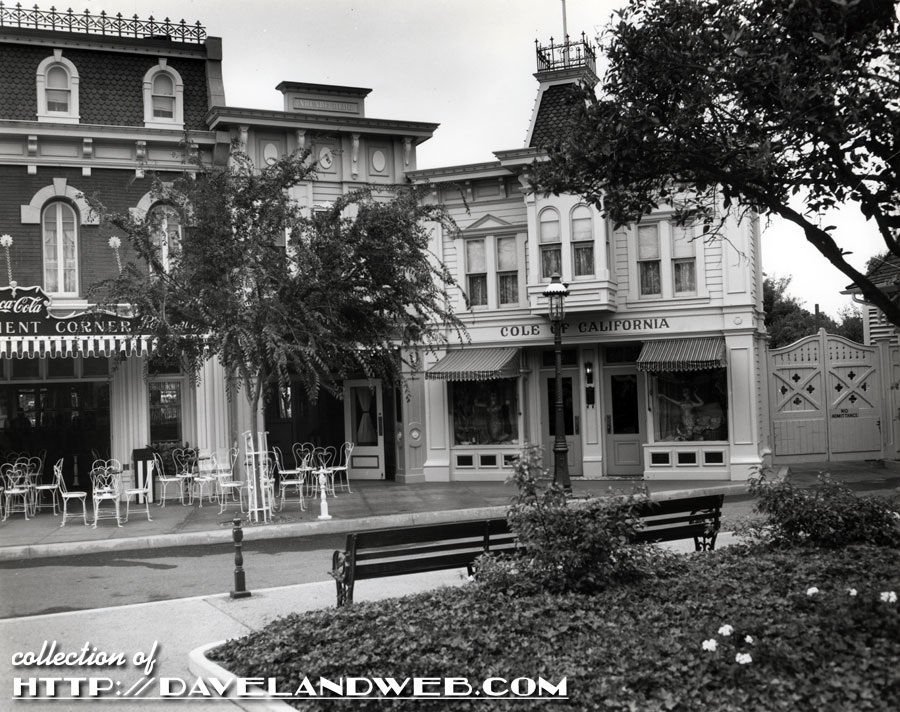 Perfect for the pool at the Disneyland Hotel!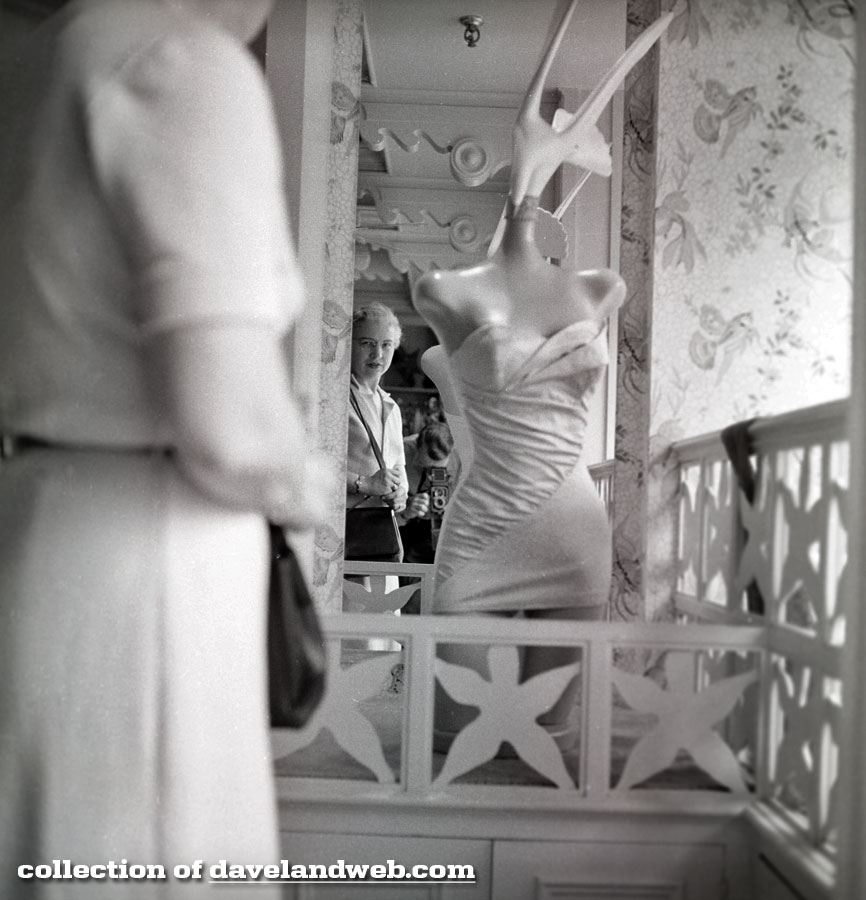 See more vintage & current Disneyland West Main Street U.S.A. photos on my
West Main Street web page.